Looking for more great gear for the guitar player in your life (yourself included!)? Check out this year's Holiday Gear Finds!
---
Each limited-edition pedal features a bold metallic finish, a silver battery-compartment thumb screw, gold-capped knobs, and a commemorative 50th-anniversary emblem.
First established in 1973 as MEG Electronics—an R&D division within its parent company Roland—the company was introduced to the public with the now-famous Boss name and logo the following year. The special "BOSS at 50" microsite spotlights five decades of innovation with an interactive timeline of milestone products that have established industry trends and opened new creative possibilities for musicians everywhere. The microsite also showcases significant moments in music history and honors the artists who have used Boss products to shape the sound of music over the last 50 years.
Presented in exclusive packaging and marked with unique four-digit serial numbers, these pedals deliver the same sound and circuitry that have made the standard versions so beloved by generations of players in every musical genre. These collectible versions have been produced in strictly limited numbers, with only 7,000 units available worldwide.

DS-1 Distortion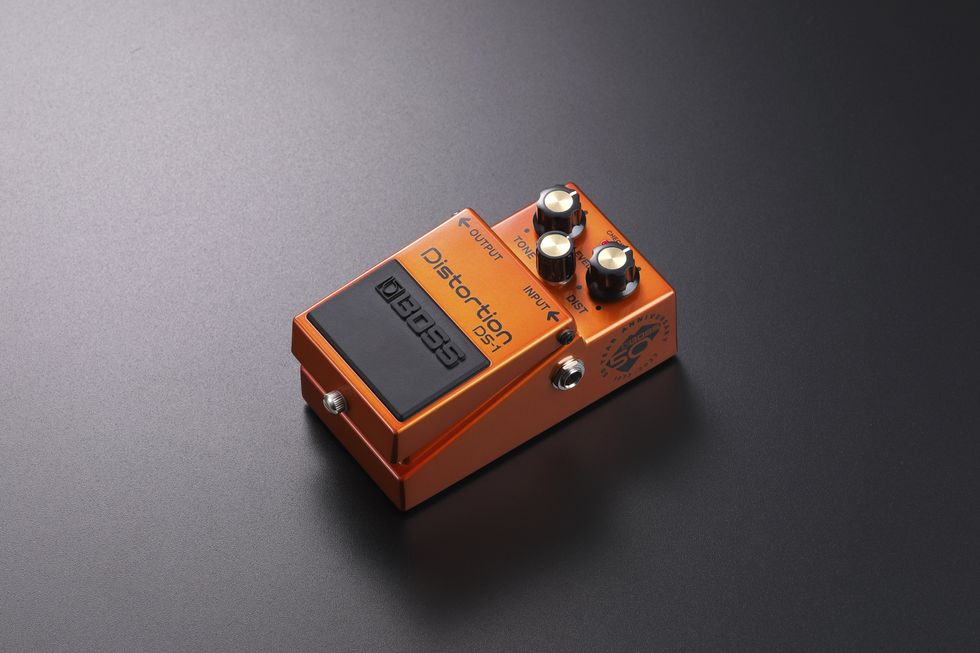 After the Boss compact pedal series debuted with its first three models in 1977, the DS-1 Distortion was introduced the following year to wide acclaim. Prized for its edgy attack and smooth sustain, this multi-million seller has remained in the lineup ever since and can be heard on countless hit records. $82.99 USD.
SD-1 Super Overdrive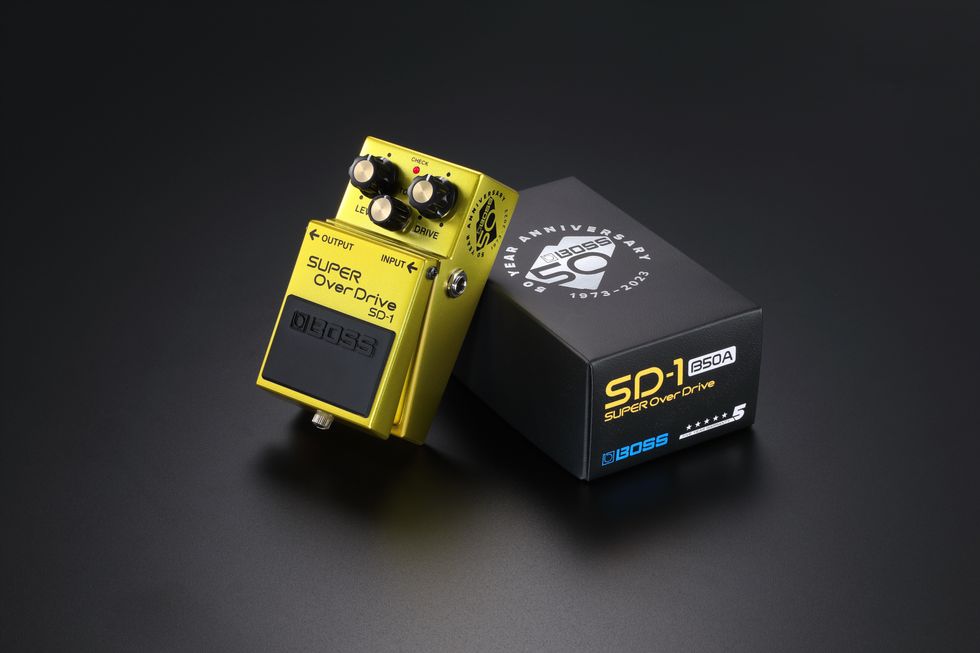 Boss released the SD-1 Super Overdrive in 1981, improving on the groundbreaking OD-1 model by introducing a tone control and other subtle circuit enhancements. This workhorse gain machine has stood the test of time and continues to grace the pedalboards of beginners and pros alike. $82.99 USD.
BD-2 Blues Driver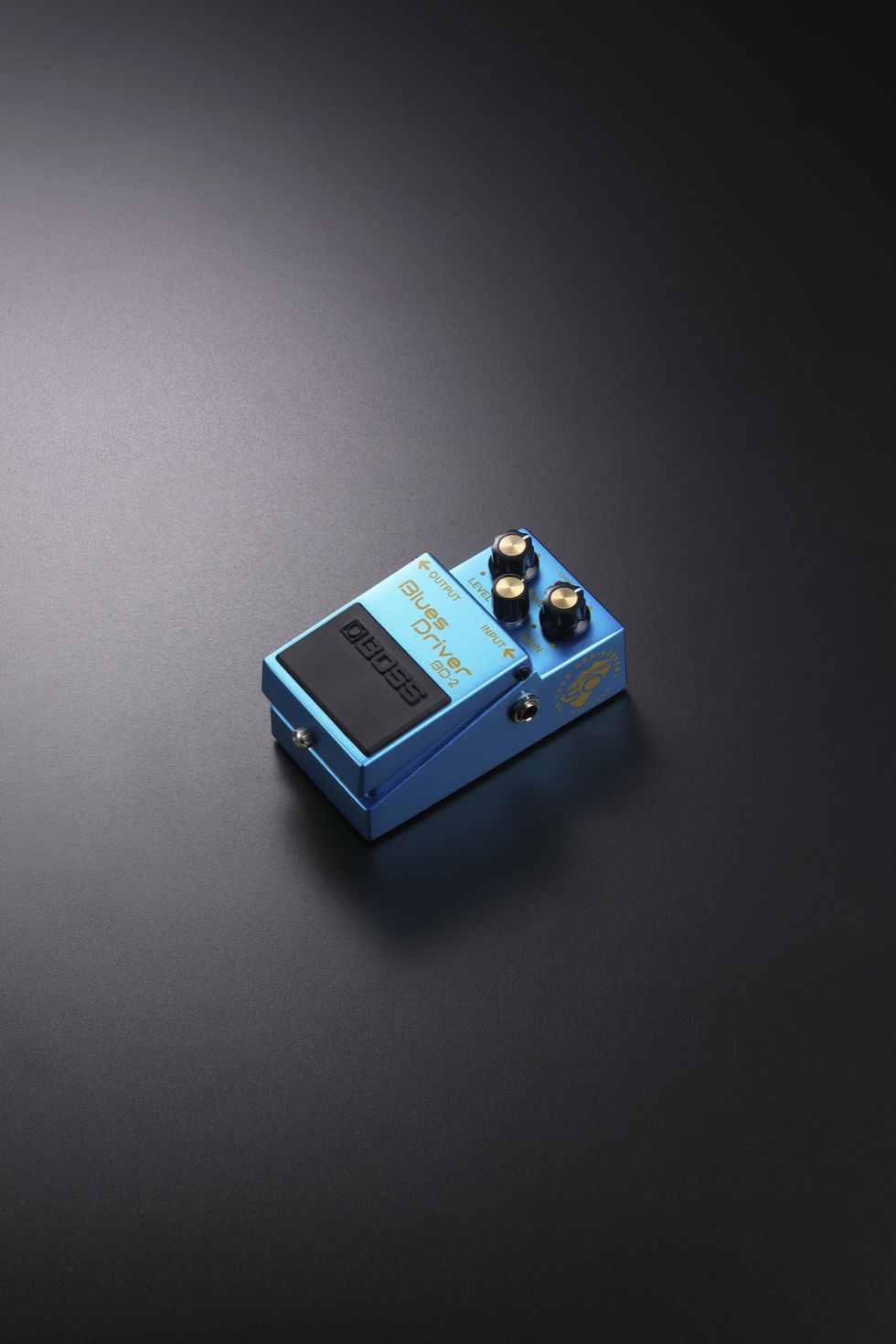 For guitarists seeking delicate, nuanced gain tones that allow their feel and technique to shine through, it's hard to beat the BD-2 Blues Driver. Introduced in 1995, this acclaimed drive pedal is revered for its broad sound palette, touch sensitivity, and articulate tube-like response.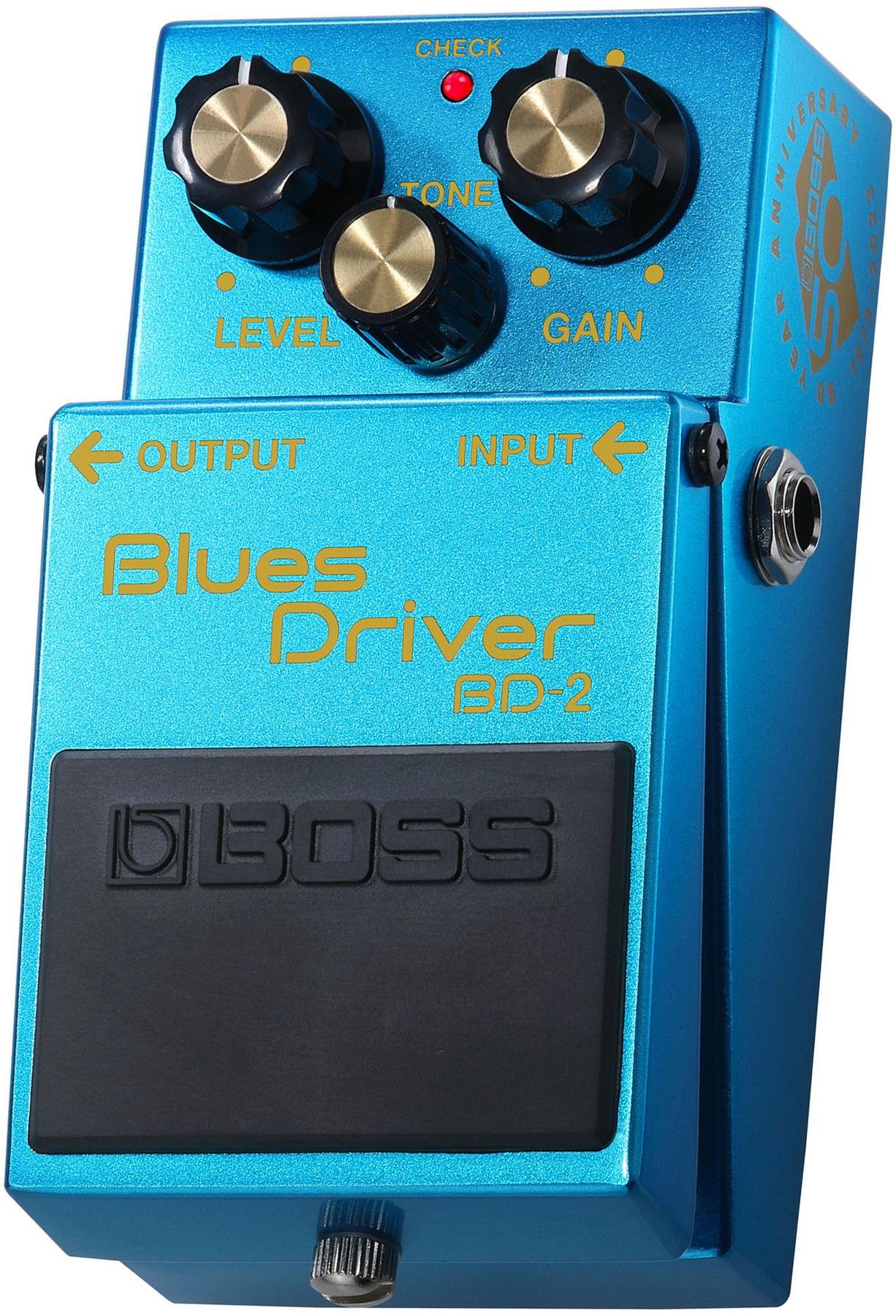 For more information, please visit boss.info.

Boss
Breedlove's new USA-made travel-sized companion guitar is taking center stage.
Small-bodied acoustic guitars inhabit a unique place in the world of 6-strings. For some, they are the secret weapon that gives their music a unique character. Unfortunately, other guitarists consider them starter guitars, toys, or a compromised design that is only good for travel. We firmly belong to the former category, believing these guitars can be as fine as any other acoustic-guitar body shape. Their usefulness as travel acoustics and beginner guitars is just one more reason to love them.
Lately, we're happy to have seen a shift in guitarists' perspectives on these acoustics. It's not uncommon to see major artists toting their favorite small-bodied guitars on massive stages around the world. They don't need a small guitar for convenience's sake. They love the tone, which, due to their typically brighter sound, can sit exceptional well in live or studio mixes.
With that in mind, we wanted to take a deeper look at small-bodied acoustic guitars' history, present, and future. We'll discuss where they came from, who they're suitable for, and why now is the perfect time for Breedlove to release high-end, small-bodied USA-made masterpieces, like the Premier Companion E Red Cedar-Brazilian LTD, alongside a collection of Custom Shop stunners.
The Small-Bodied Acoustic Guitar: A Quick History
There are a handful of genuinely iconic acoustic guitar body shapes, each famous for a different reason. The dreadnought offers an outstanding balance of power, low end, and clarity. Orchestra models are incredibly versatile. And it's hard to beat a jumbo for rhythmic punch.
Those shapes deserve all the recognition they enjoy. But smaller shapes shouldn't fall under the radar. Robert Johnson's L-1 launched much of the blues—and therefore, much of modern, popular music—into mainstream culture. Singer-songwriting icon Joan Baez has her own signature Martin 0-45. Nick Drake even put his Guild M-20 on the cover of his 1971 album, Bryter Layter. But it's still a niche instrument. And you can't mention small-bodied acoustic guitars without discussing the parlor shape.
The Parlor Acoustic Guitar
The parlor is the quintessential small-bodied acoustic guitar shape. Its compact dimensions and elongated lines are more closely related to the first steel-string acoustic guitars than any other popular shape today. Like many modern, smaller guitars, it got its good looks by putting convenience first, gaining its notoriety as the centerpiece of at-home family entertainment. Before TVs, smartphones, video games, and streaming, families would gather in their parlors (hence the name) while Mom or Dad played and sang for the family.
The guitar's diminutive size made it perfect for storing out of the way until needed. These original parlors were quality musical instruments with a beautiful voice. That voice and the parlor's convenient size continue to inspire all the small-bodied acoustic guitars made today.
The Benefits of Small-Bodied Acoustic Guitars
We'll get into the tone of small-bodied guitars in a bit, especially when we discuss our latest addition to the design. Still, we need to consider the pragmatic benefits of owning one of these acoustics.
Travel Acoustic Guitars
One of the parlor acoustic's key features was its ability to stay out of the way. That quality is more important than ever these days. Whether cramming in a band van, camping/overlanding, or fighting for overhead storage on a flight, a great, small travel guitar is worth its weight in gold. It's a big reason we designed our Companion models. They're easy to carry, small enough to store, and are still premium acoustic guitars that we're proud to put our name on.
Ideal for Guitarists with Smaller Hands
Diversity is one of the most beautiful things about humans. This, of course, also goes for guitarists and means that different guitarists have different preferences for the guitars they play. Many beginning players, children, and anyone who finds full-size acoustics cumbersome flock to small-bodied acoustic guitars. Designs like our Concertina are ideal for these players as they offer a full-scale length while being easier to play, more comfortable against your body, and feature an accessible, inviting neck profile.
The Tone of Small-Bodied Acoustic Guitars
The above benefits are fantastic reasons to choose a smaller guitar. However, the size can still bring a stigma that these guitars are cheap, beginner guitars that always require tonal compromise. It simply isn't true, and, increasingly, guitarists embrace the small-bodied design these days strictly for tonal purposes.
Excellent small-bodied acoustics, like parlors, the famed L-1, and our Concertina and Companion models, sing with a deep, rich tone, crystalline highs, and a signature midrange that's positively addicting. It is perfect for the rootsy tones of Robert Johnson's delta blues, and it sits beautifully in a full band mix while offering the folksy character many singer-songwriters crave.
Premier Companion E Red Cedar-Brazilian LTD
We want the world to know more about these beautiful, compact instruments and to demonstrate how inspiring they can be. The new Breedlove Premier Companion E Red Cedar-Brazilian LTD is our realization of that goal. Crafted from the finest materials, we spared no expense in offering guitarists a small-bodied acoustic guitar with impeccable quality only matched by its aesthetic and sonic elegance.
The first thing you'll notice about the guitar is its beautiful, all-solid Brazilian rosewood back and sides. This exceedingly rare tonewood is famous for its sustain, bell-like response, powerful low end, and string-to-string definition. Though rarely seen on modern, smaller guitars, it is a crucial element that makes this Companion pure magic. We top the Brazilian rosewood with a solid red cedar soundboard to add crisp note articulation and a warm balance. Leaning on our proprietary Sound Optimization process, every piece of the tonewood is hand-shaped, tweaked, and analyzed multiple times through the build process to ensure precise frequency response and perfect tone. If there are still guitarists who overlook small-bodied acoustic guitars, the Premier Companion E Red Cedar-Brazilian LTD will change their minds.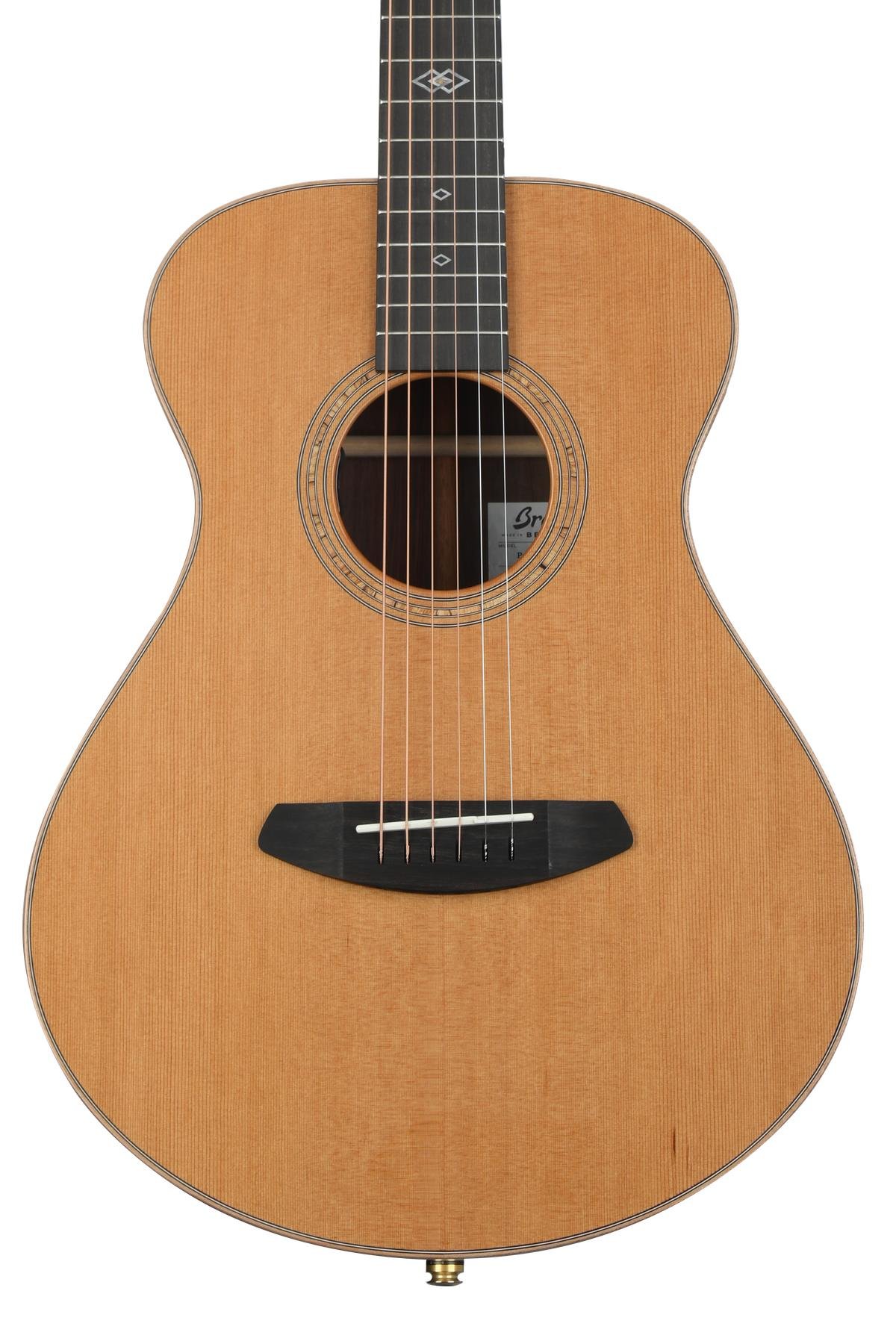 Breedlove
Oregon Companion CE Myrtlewood-Myrtlewood
Myrtlewood, while native to Oregon's Pacific coast, might just be the most "exotic" of all tonewoods, capturing the deep bass of rosewood, the pure warmth of mahogany and the sweet, glassy treble of maple in one exquisite, visually enchanting package enhanced by a gloss finish. This sustainable acoustic-electric is much more than just a travel guitar.
"Anyone could make a travel-size guitar," said Breedlove Wood Management & Product Development Manager Angela Christensen. "Our goal was to give the Companion an even more captivating voice while maintaining its size, shape, and overall feel. We also wanted it to handle any playing style you throw at it."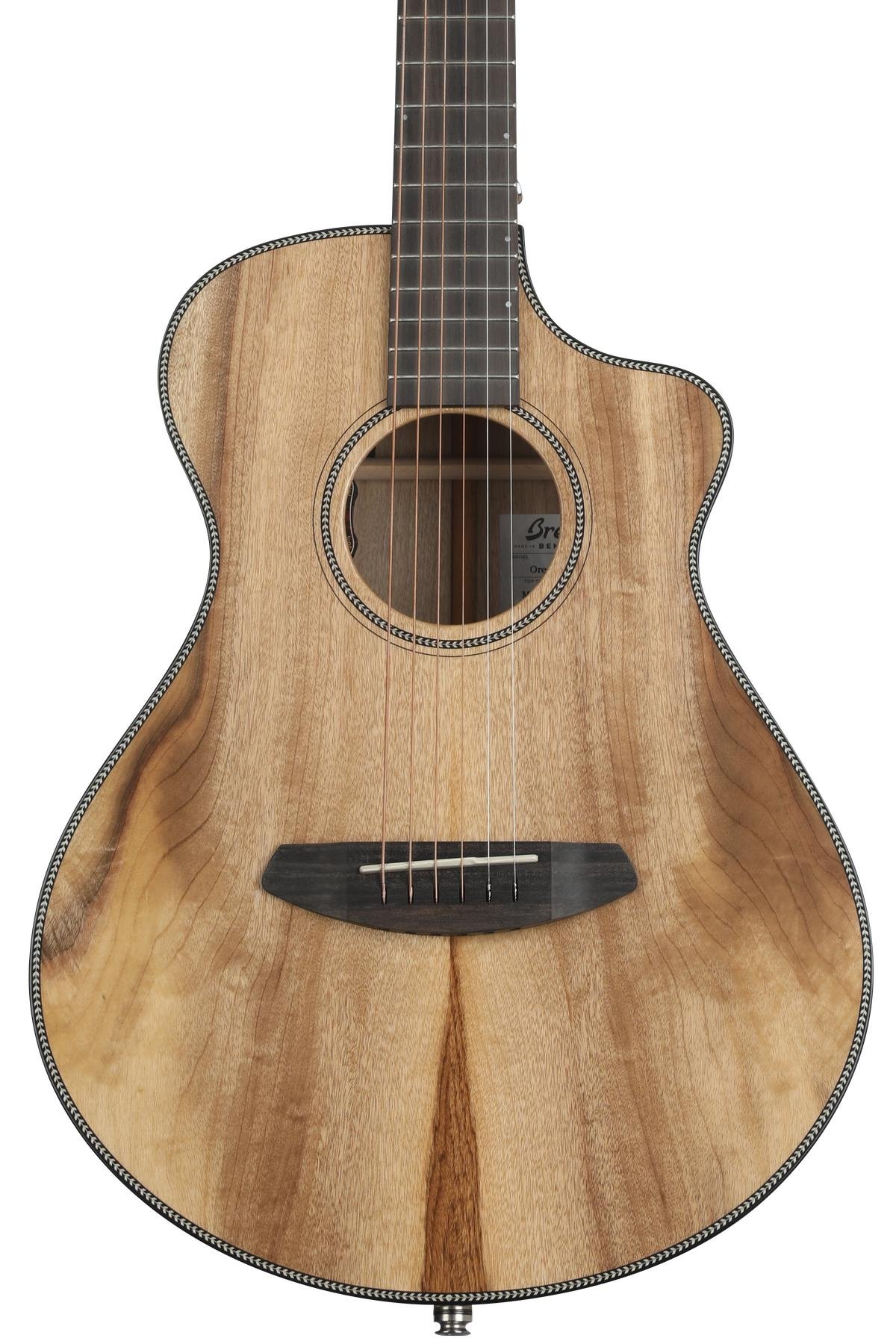 Breedlove
Oregon Companion Stormy Night CE Myrtlewood-Myrtlewood
The Oregon Companion Stormy Night CE is a stunning acoustic guitar that will accompany you throughout your musical journey. Crafted in Bend, Oregon, this guitar does our hometown proud, boasting a solid top, back, and sides of beautiful Myrtlewood. The Companion's smaller body makes it perfect when you're on the go and still offers surprising warmth and low-end power.
It comes with L.R. Baggs electronics, taking its full-size tone to the stage. The Oregon Companion Stormy Night CE also features our Stormy Night finish, giving this guitar a deep, enchanting aesthetic that needs to be experienced in person.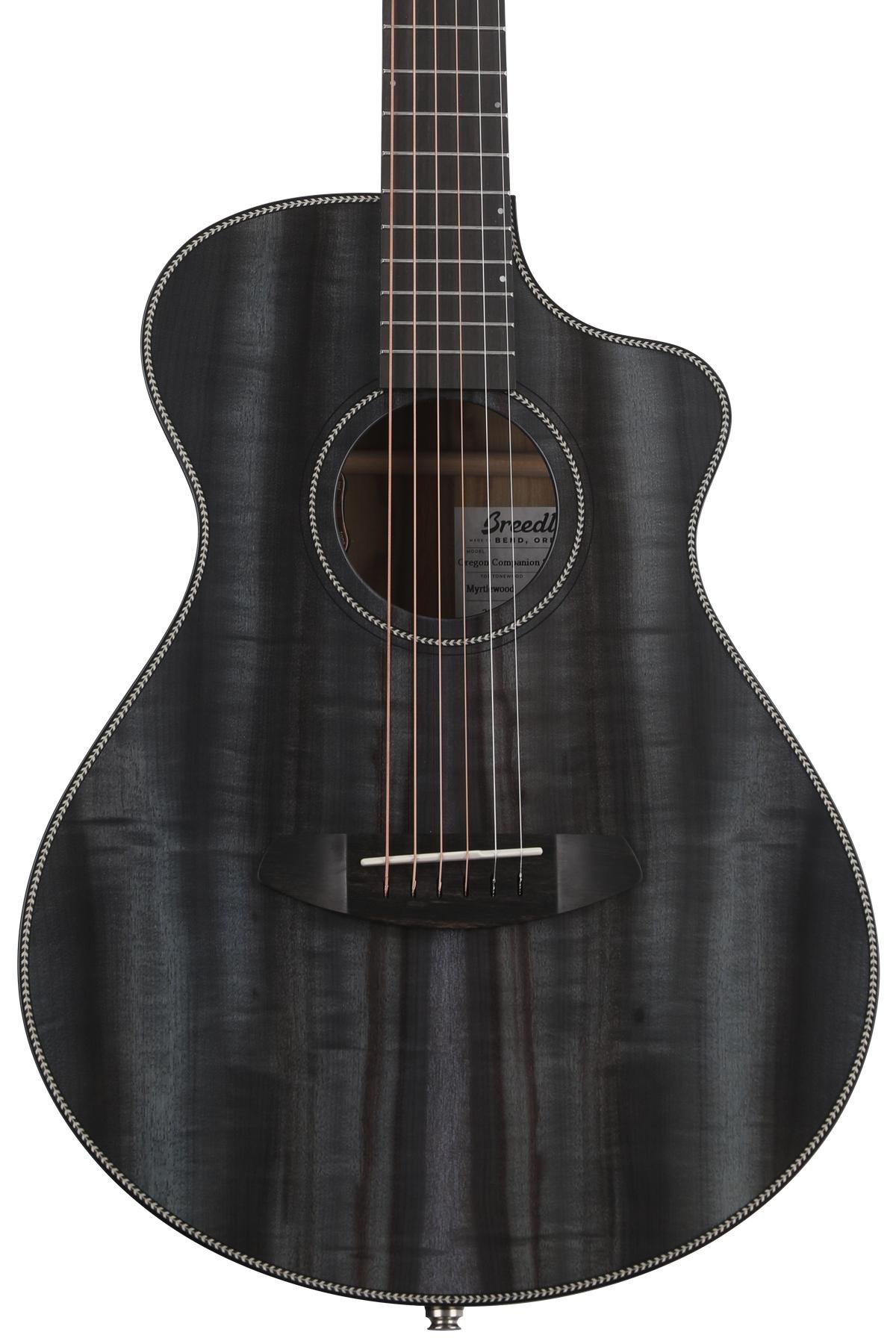 Breedlove
The Big Picture on Small-Bodied Guitars
Small-bodied acoustics have been a guitar design mainstay since the beginning. Often relegated to cheap but convenient alternatives, we don't think they've received the respect they deserve. The design can exude stunning sonic character that larger designs can't match. Our Premier Companion E Red Cedar-Brazilian LTD proves that.
Whether you're looking for a fantastic travel/beginner guitar or yearn for premium tone in a compact package, we highly recommend you check out the Premier Companion E Red Cedar-Brazilian LTD or one of our other Companion or Concertina models. They're all premium instruments that showcase Breedlove's commitment to quality and tone.