An eye-popping gallery of radically reimagined guitars.
BJ Byers
"Here are a few pictures of my modded ESP EC-1000 Deluxe," writes BJ Byers. "I considered upgrading to a nicer guitar but was so attached to my ESP that I decided to upgrade the guitar instead. I changed all the hardware—including the fret wire—to gold, with abalone accents on the knobs, which makes the amber sunburst finish look amazing." The guitar also underwent an electronic makeover: The pickups are Duncans (a '59 at the neck and a Pearly Gates at the bridge), wired with three push/pull knobs for coil splitting, series/parallel routing, plus a volume kill switch. "It sounds and plays like a dream," Byers says.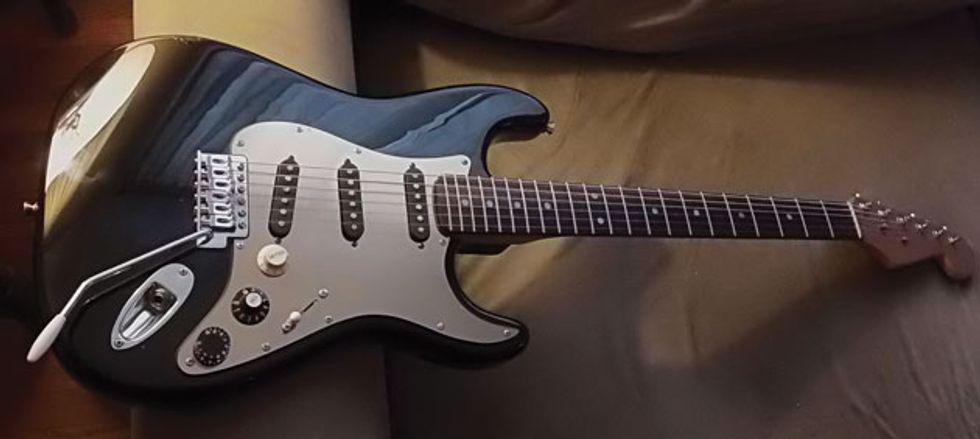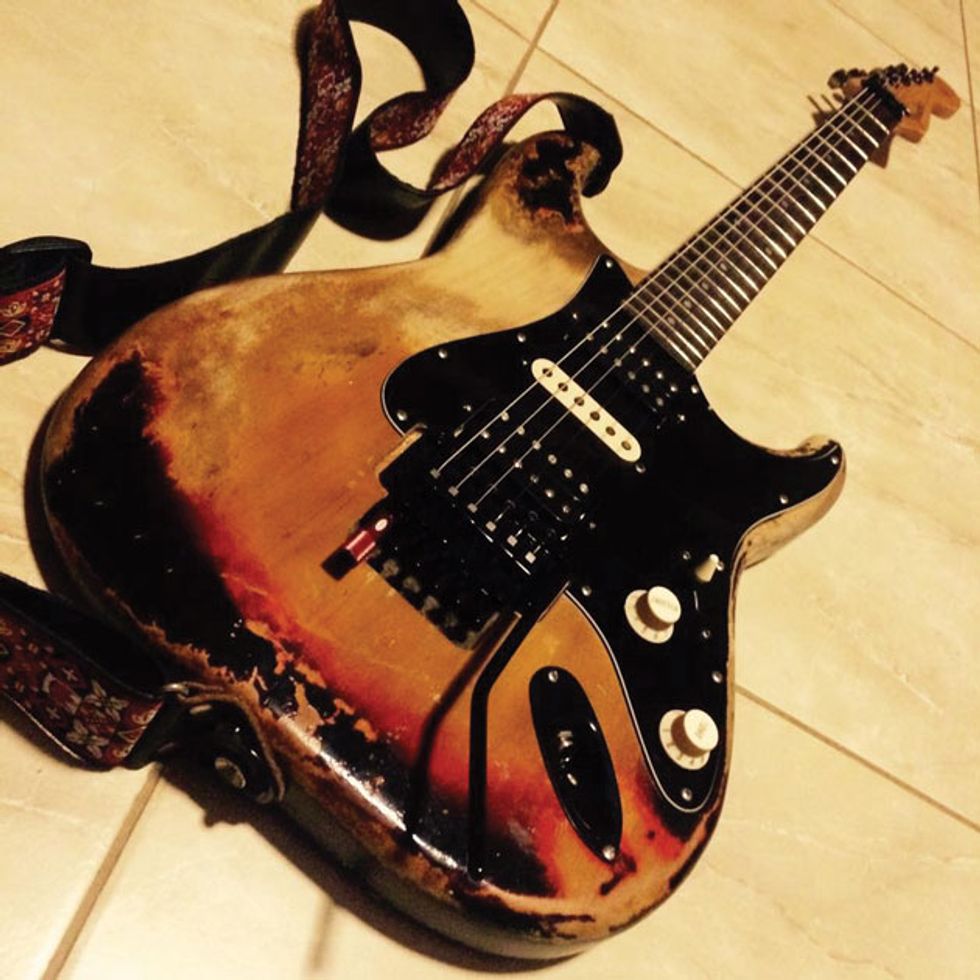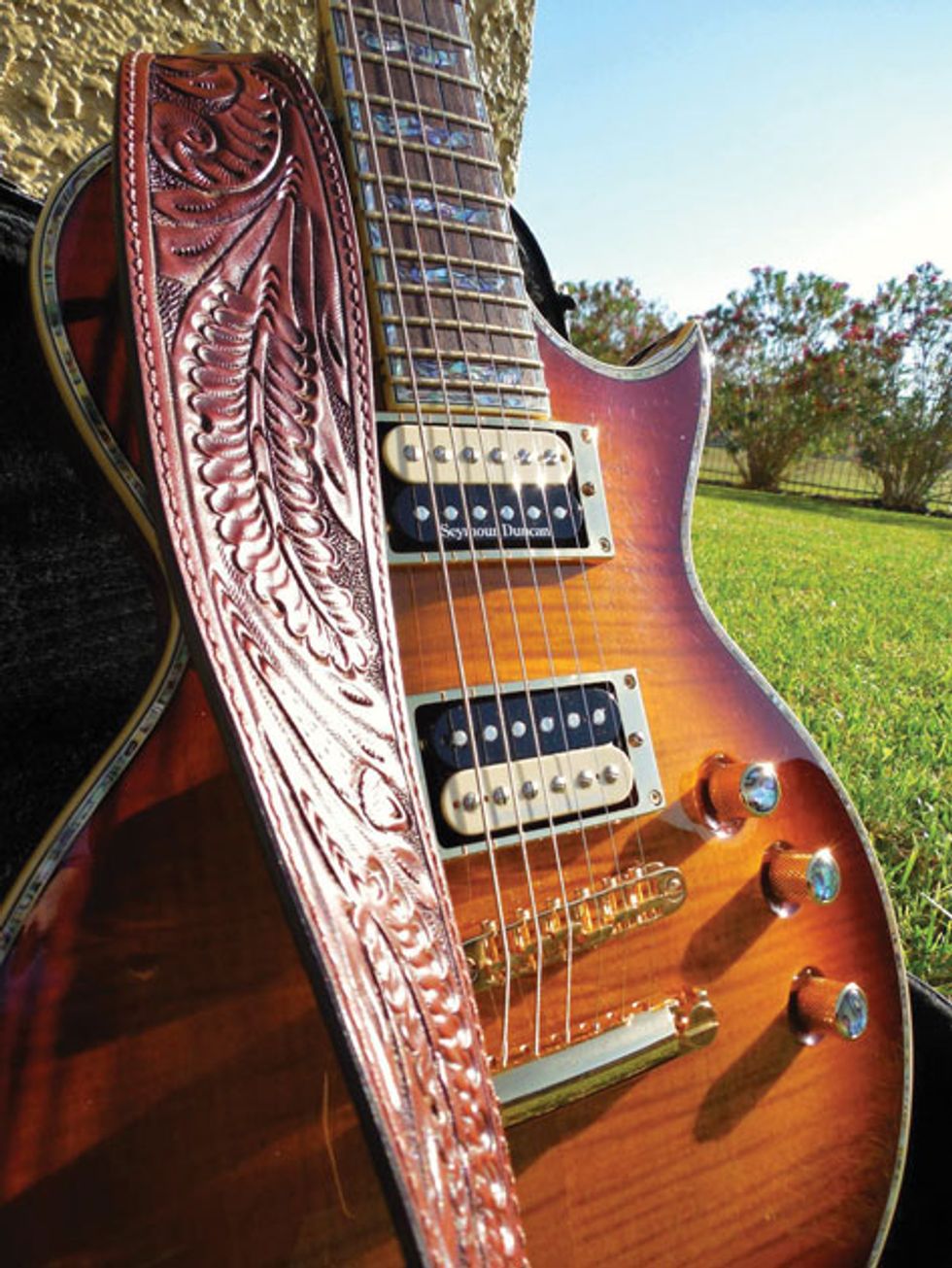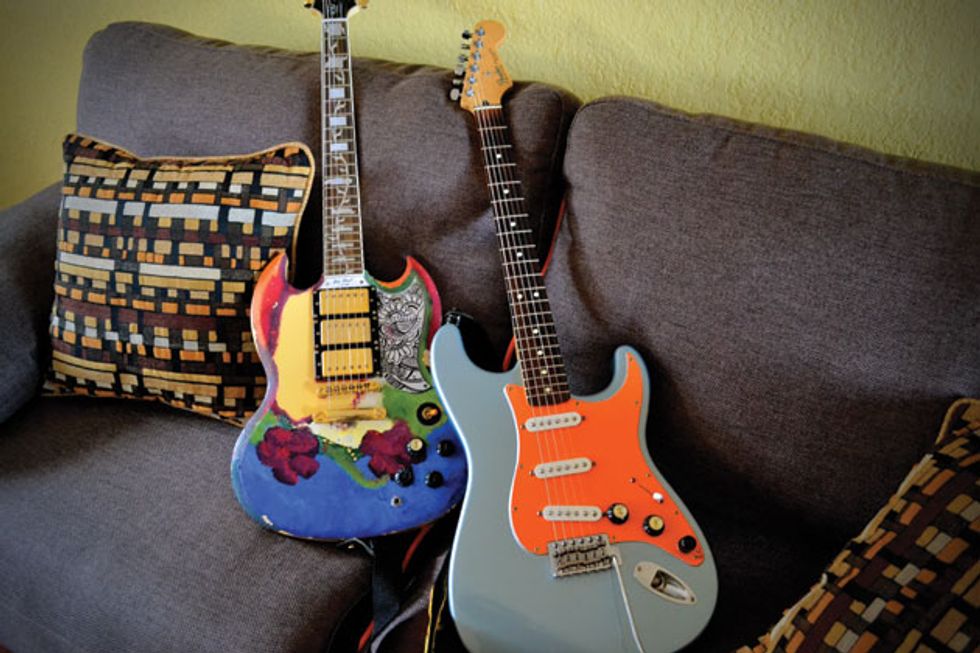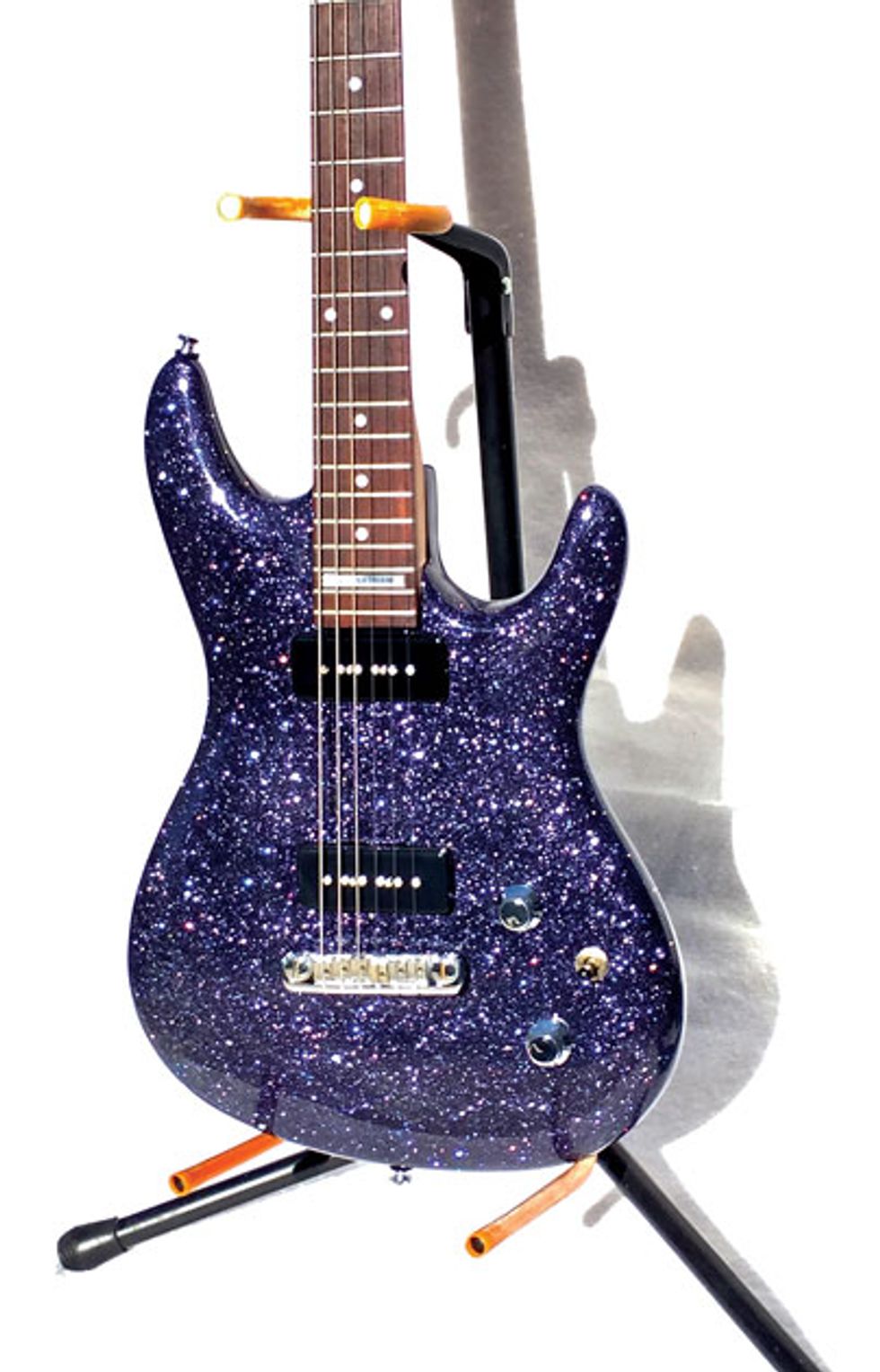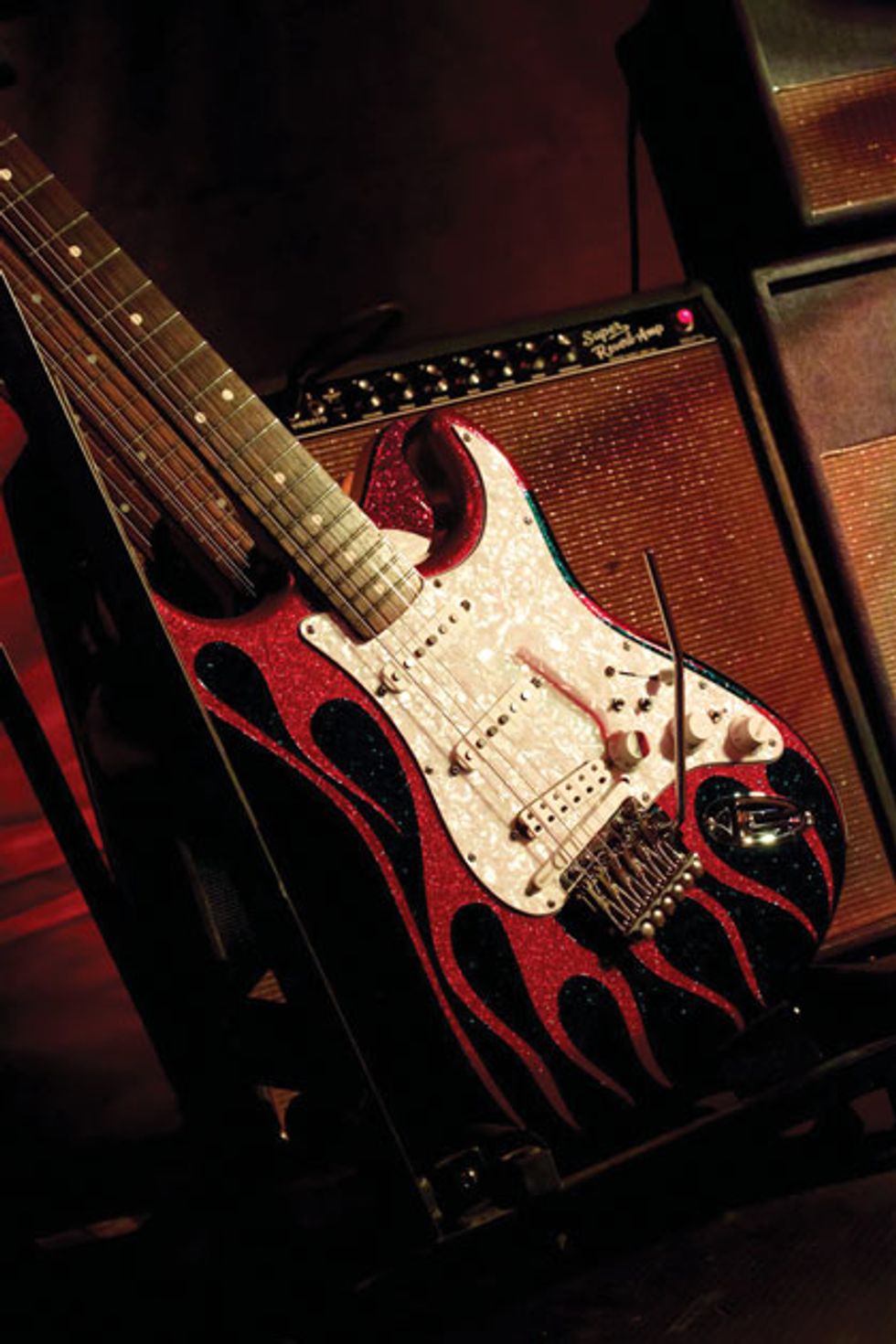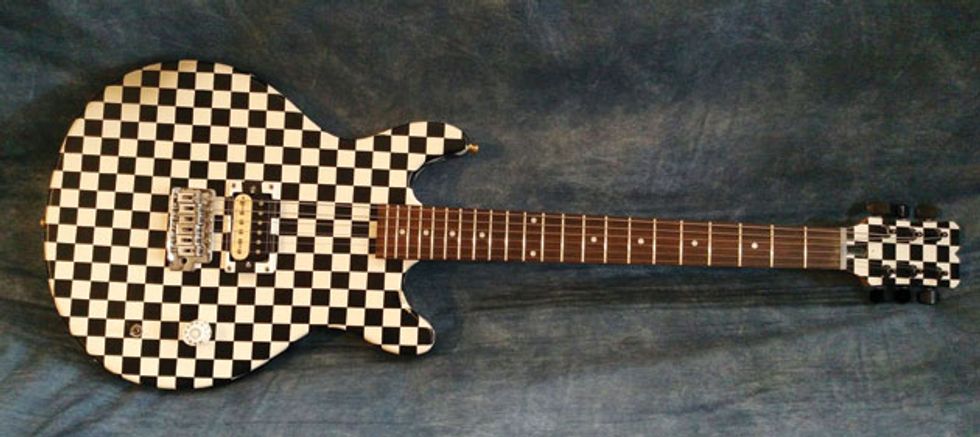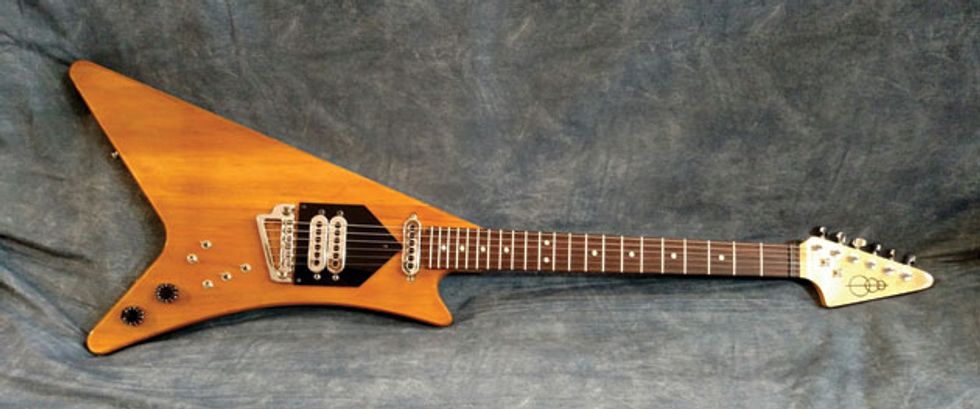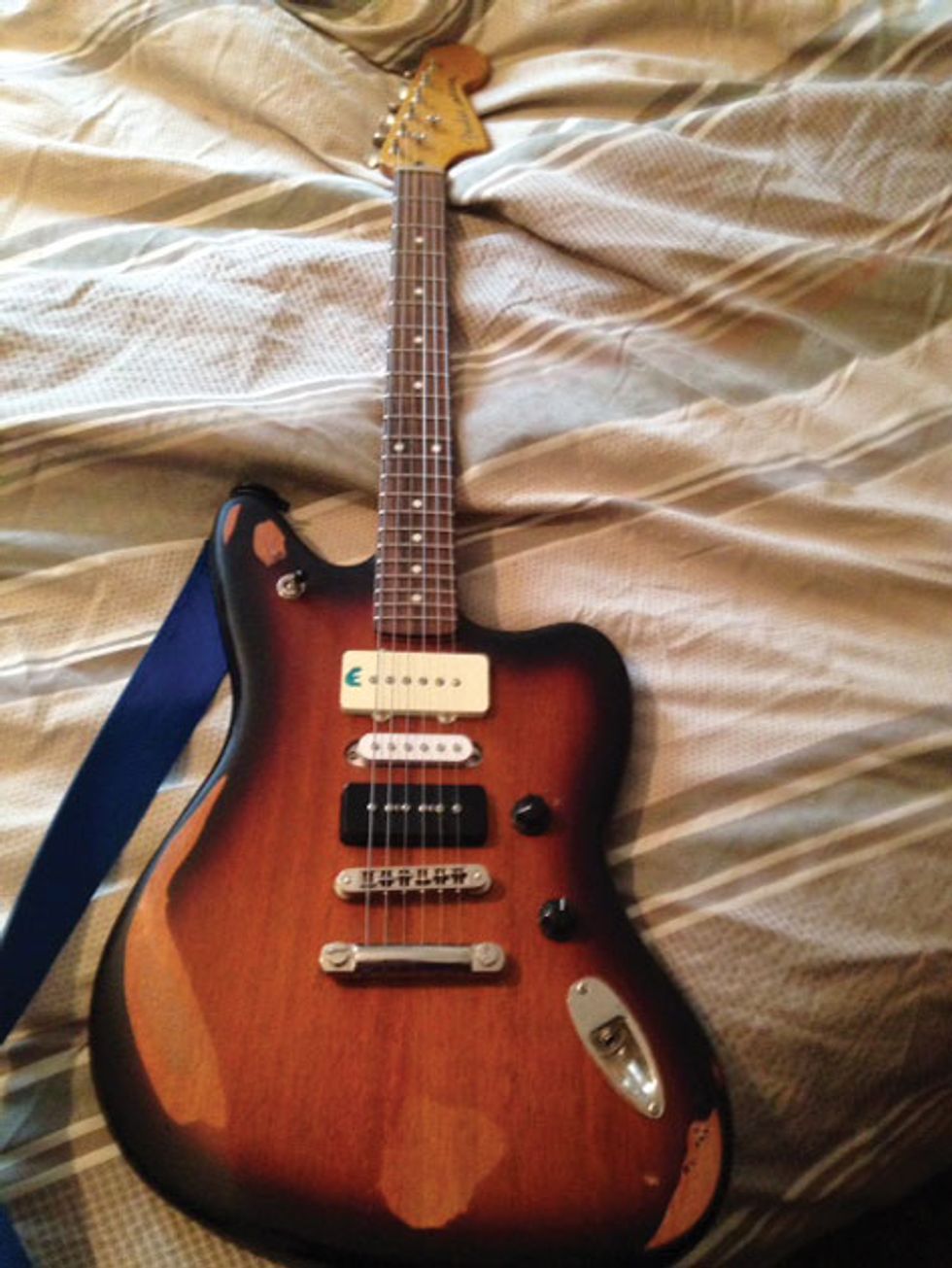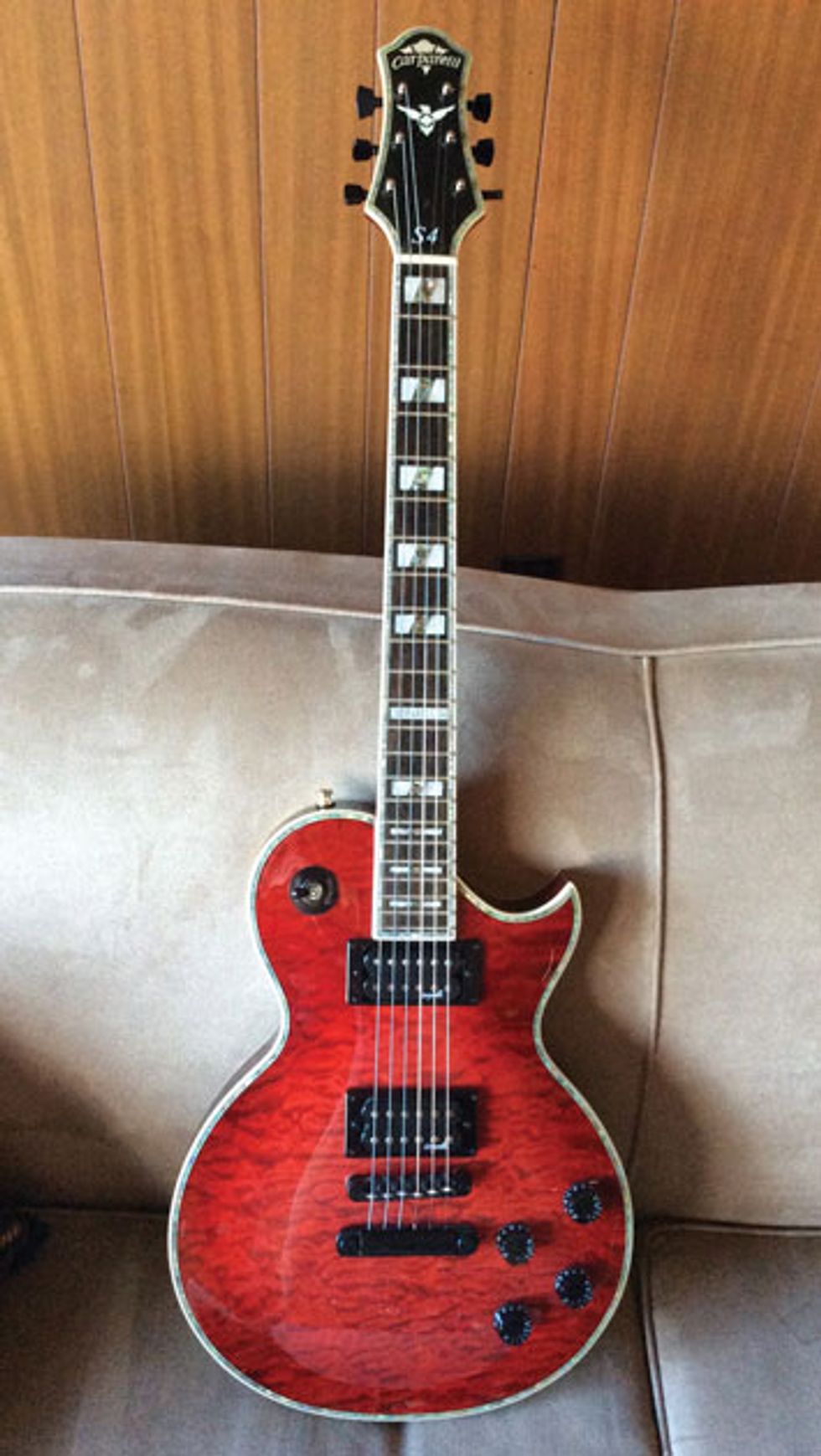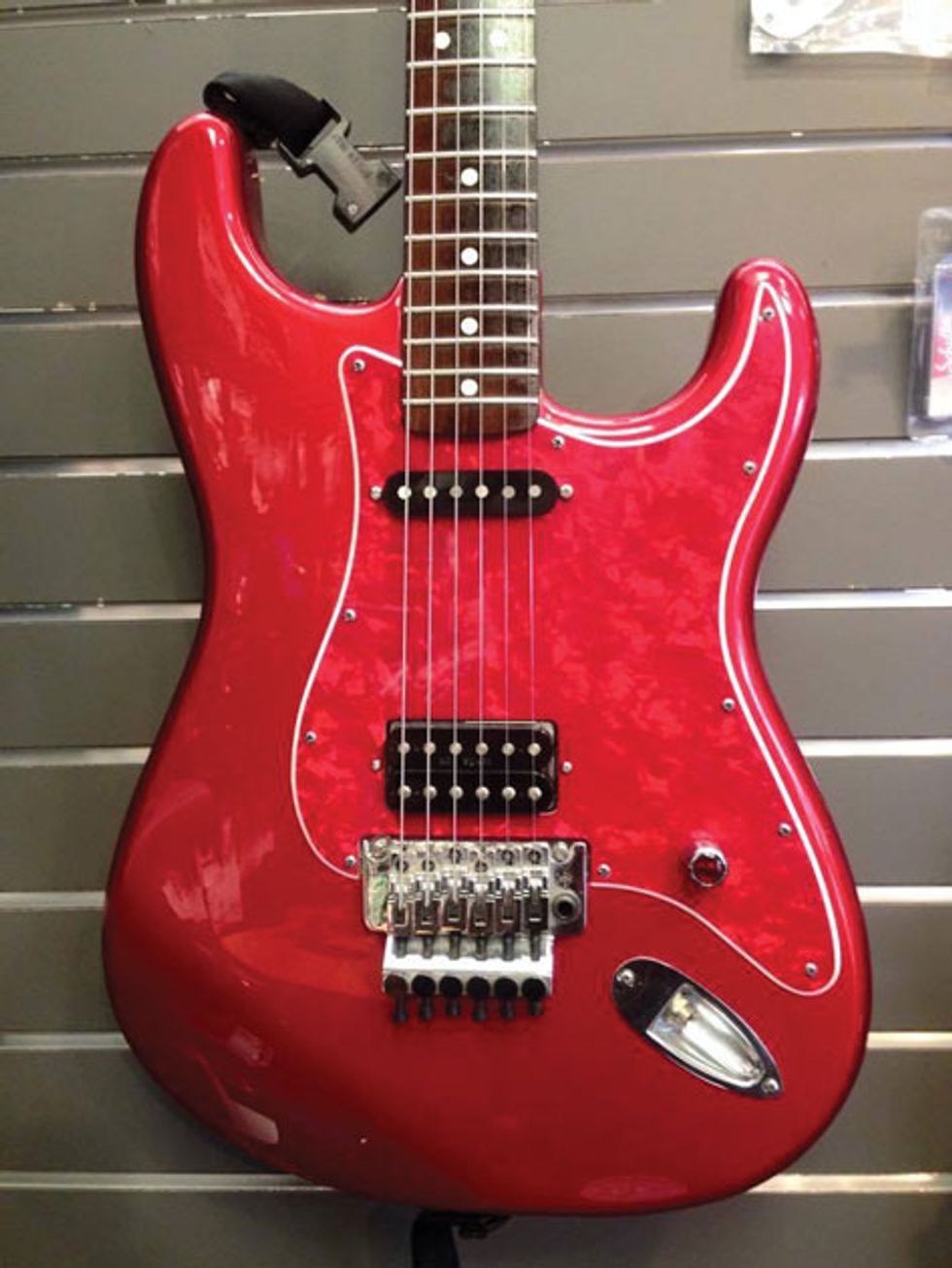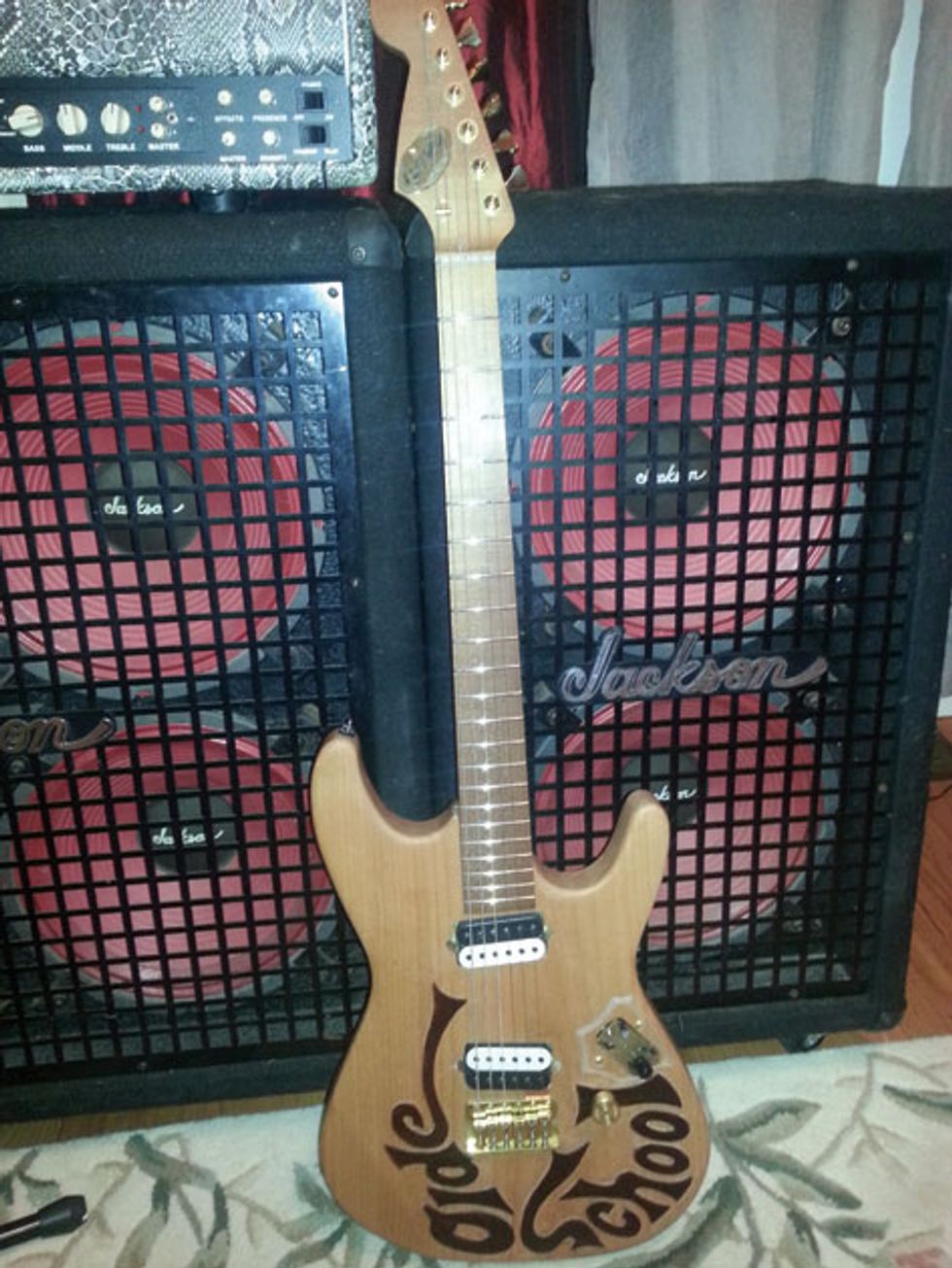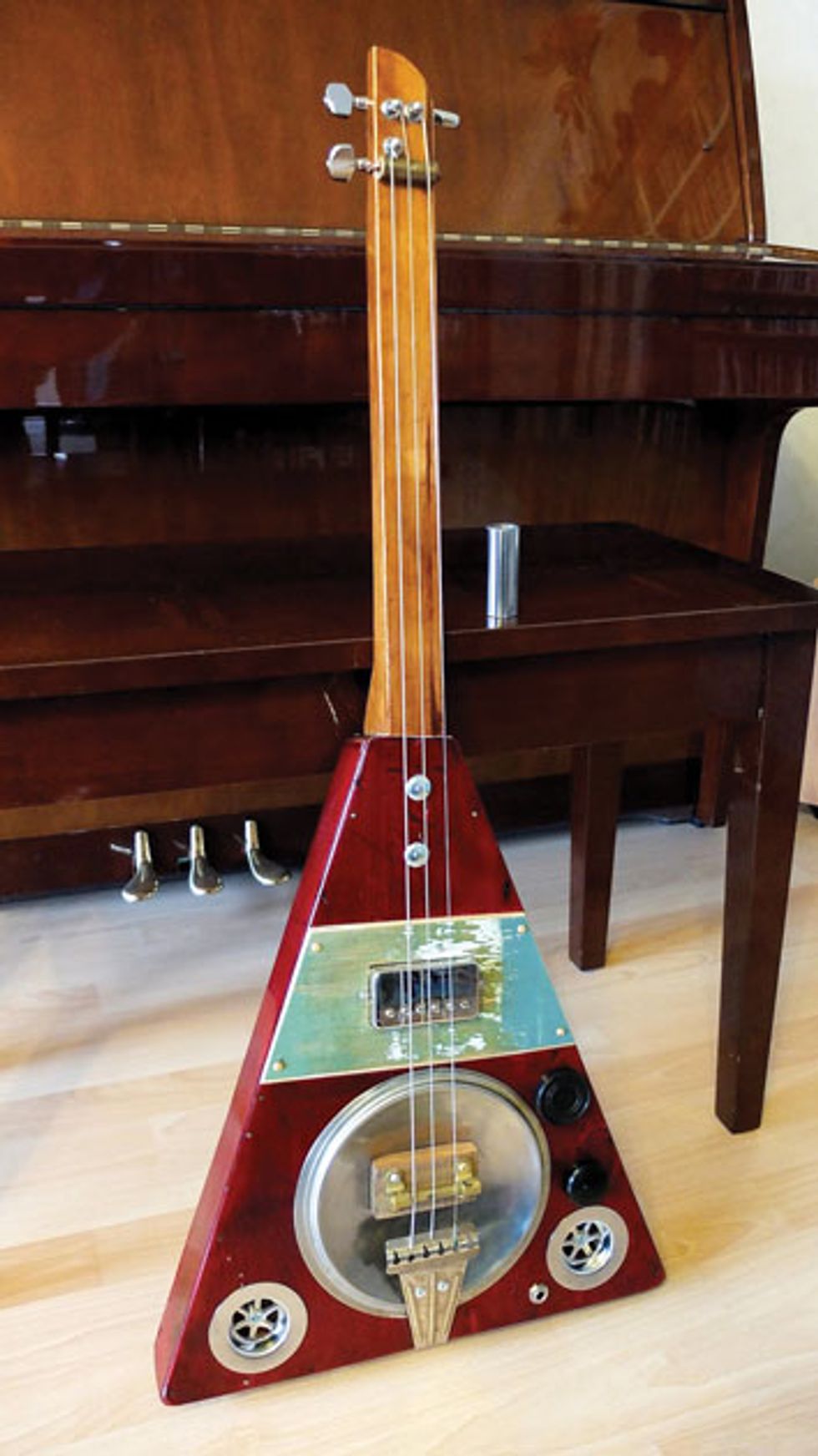 Throughout the year we collect stories and photos of guitar-mod projects created by you, our dear readers. Some are so inspiring that we include them here in our annual Hot Rod issue.