Tonal Tinker Toys: Reader Pedalboards 2018
When it comes to pedal puzzles and putting together your dream sound rig, there's no right way—just your way. Check out these boards from your fellow readers, and be inspired!
Charles Pelletier: Colorful Chain
Charles plays a Strat into a Fender Hot Rod Deluxe with an Eminence Red Coat Wizard speaker. His board is a Pedaltrain Metro 20 powered by a Walrus Audio Aetos. Here's his setup, including descriptions of the sounds he uses each pedal for:
1. D'Addario Chromatic Tuner
2. MXR Dyna Comp Mini (used to tighten up clean sound and boost drives)
3. Mooer E-lady flanger (set to a subtle chorus-y kind of flange for a Gilmour sound)
4. MXR Super Badass Variac Fuzz (aggressive Fuzz Face sound)
5. TC Electronic Flashback Mini Delay (delay into drive with custom TonePrint for Van Halen-type delay)
6. MXR Phase 90 (used for classic phase tones up to Uni-Vibe-esque sounds, mostly used on driven sounds)
7. Strymon Sunset Dual Overdrive (Without the favorite switch, it's always on JFET circuit cranked up, and the germanium circuit goes into the boost for a bluesy/loose medium-gain drive. With favorite switch on, it's set as a hard-clipping circuit into the Texas treble used as a boost.)
8. Keeley Caverns (into effects loop, no specific setting, for all types of vintage reverb/delay to big ambient echo)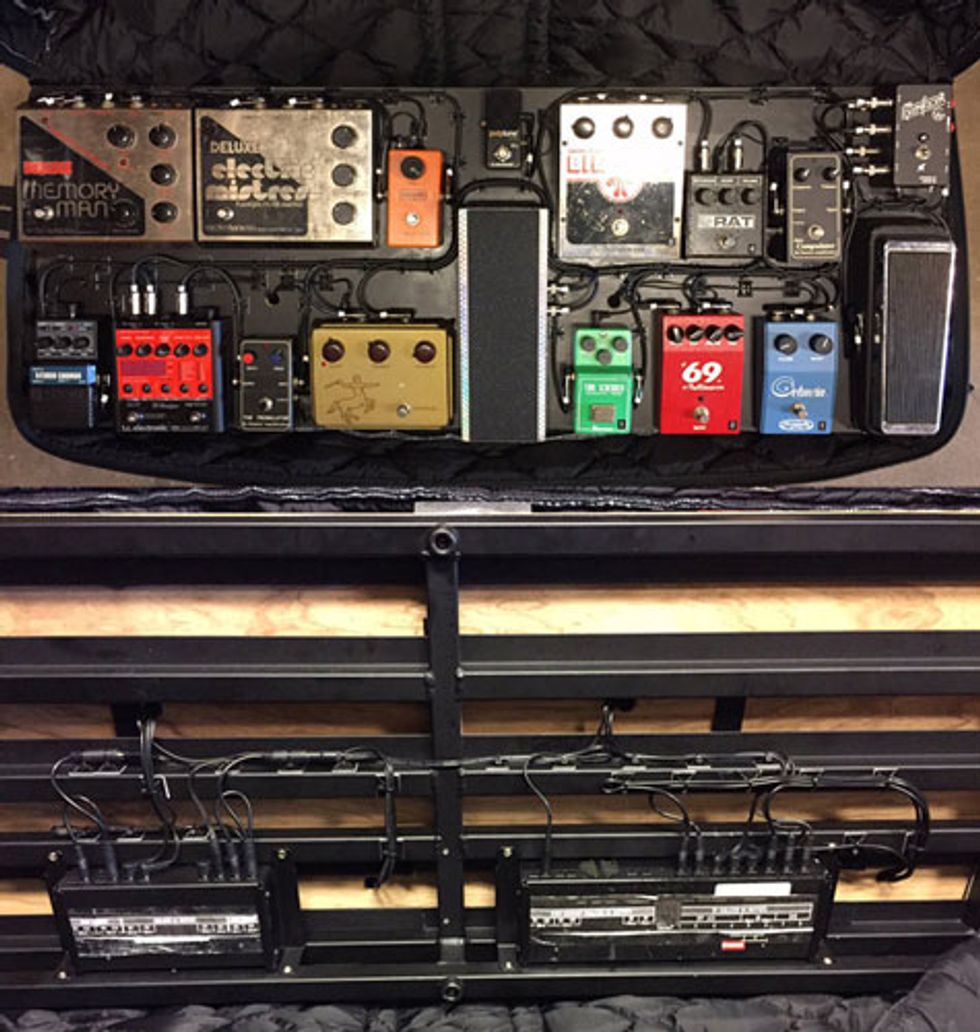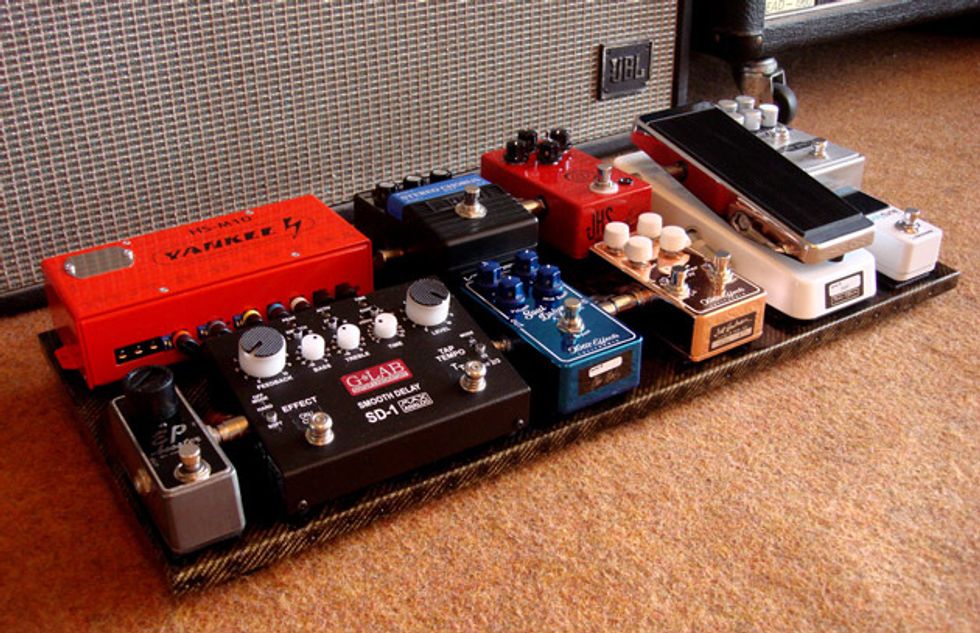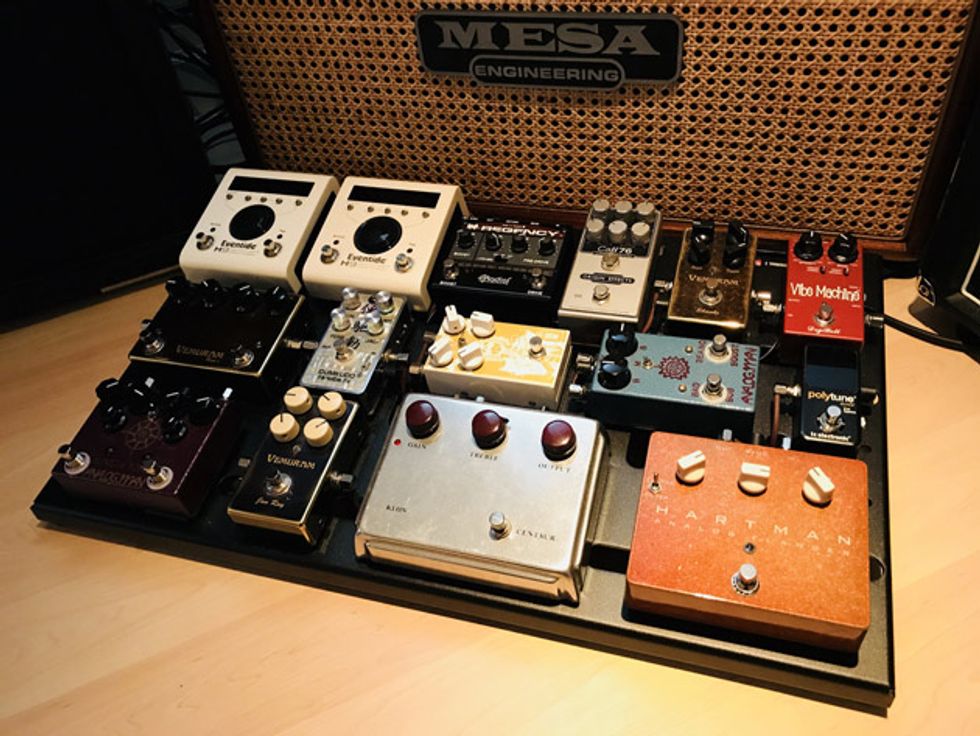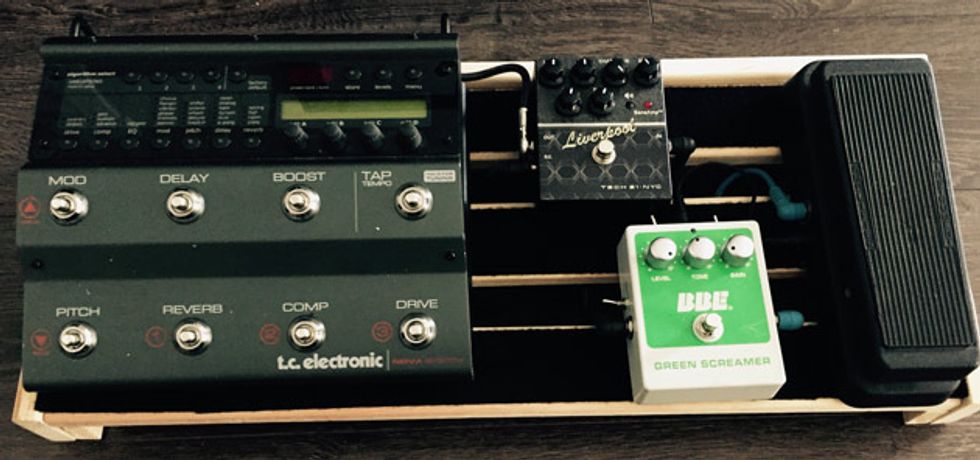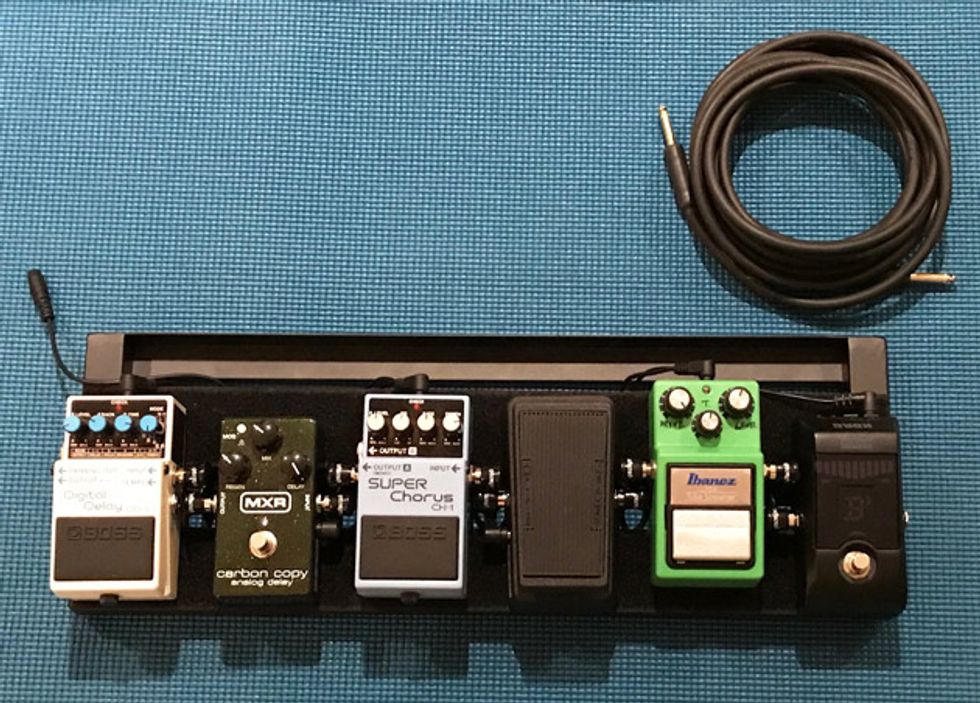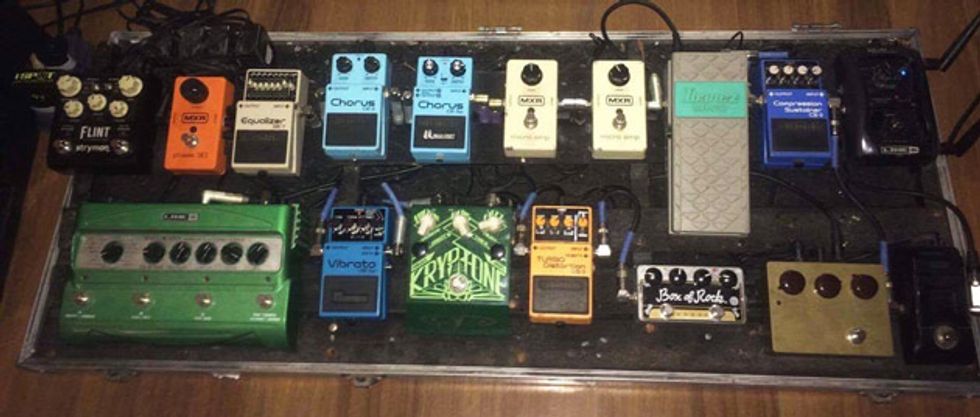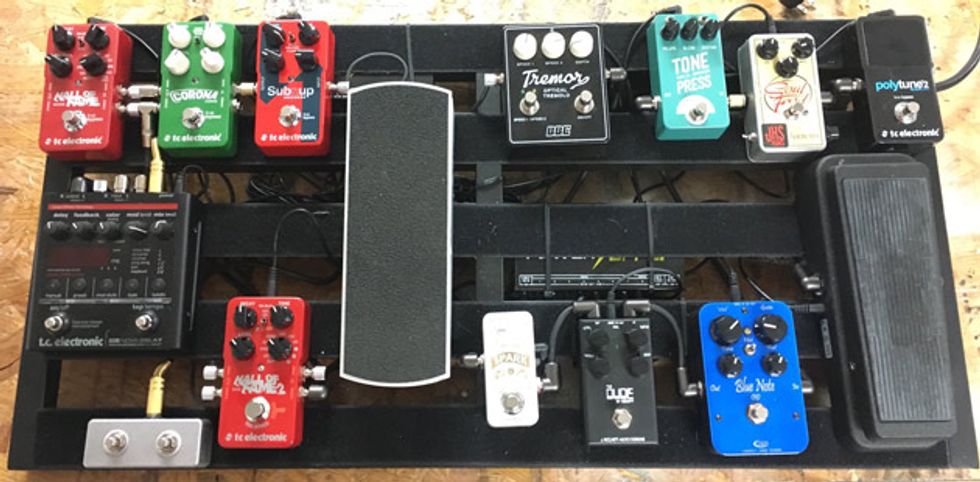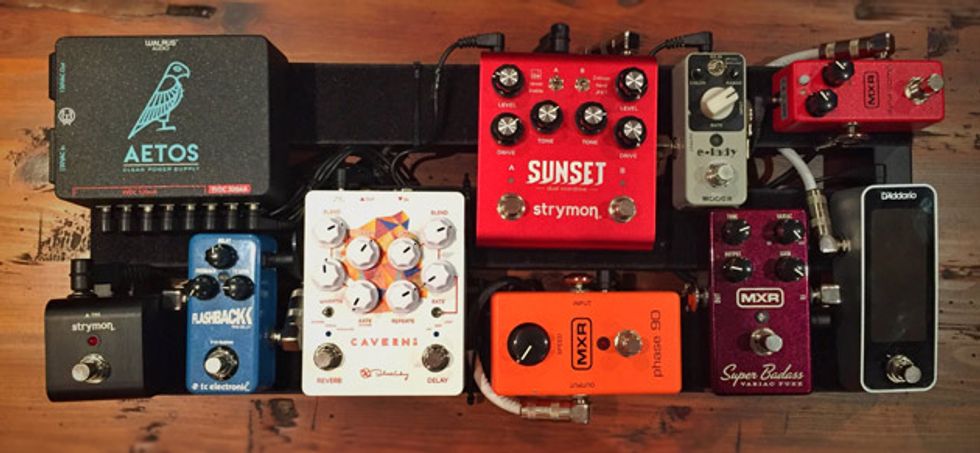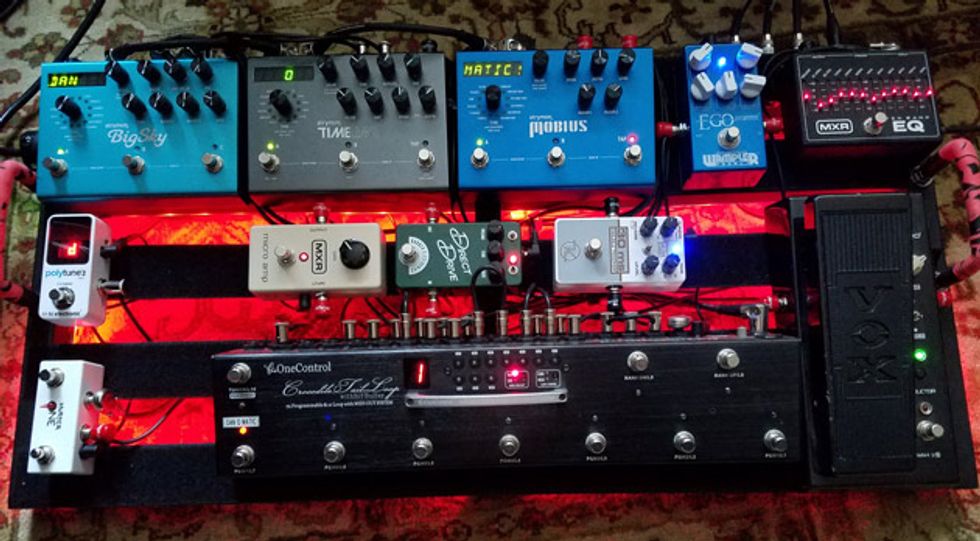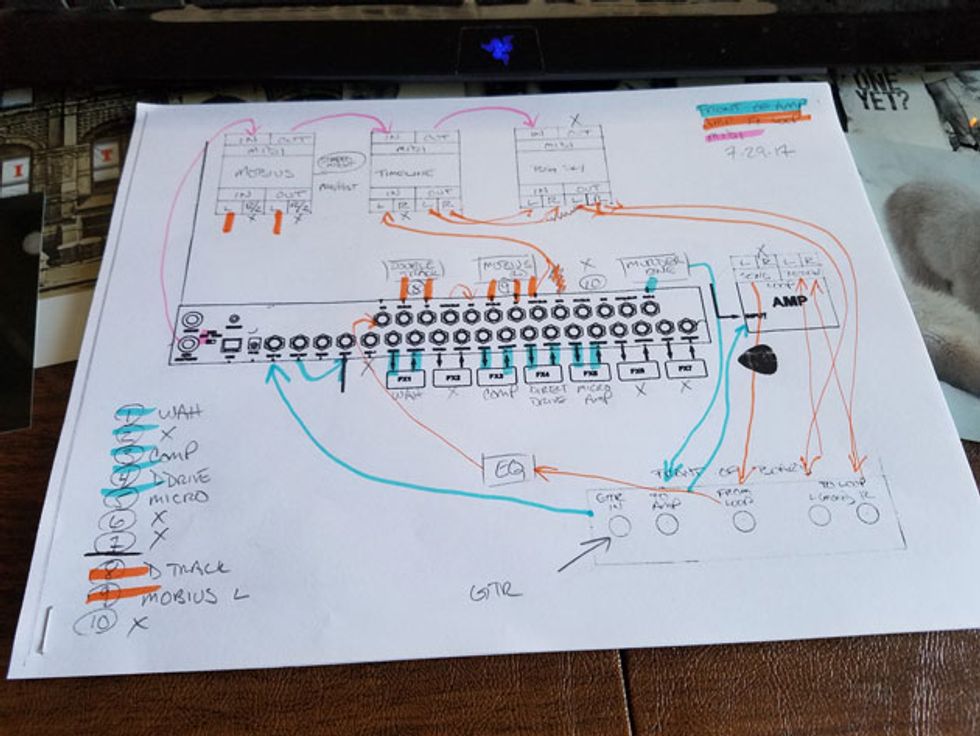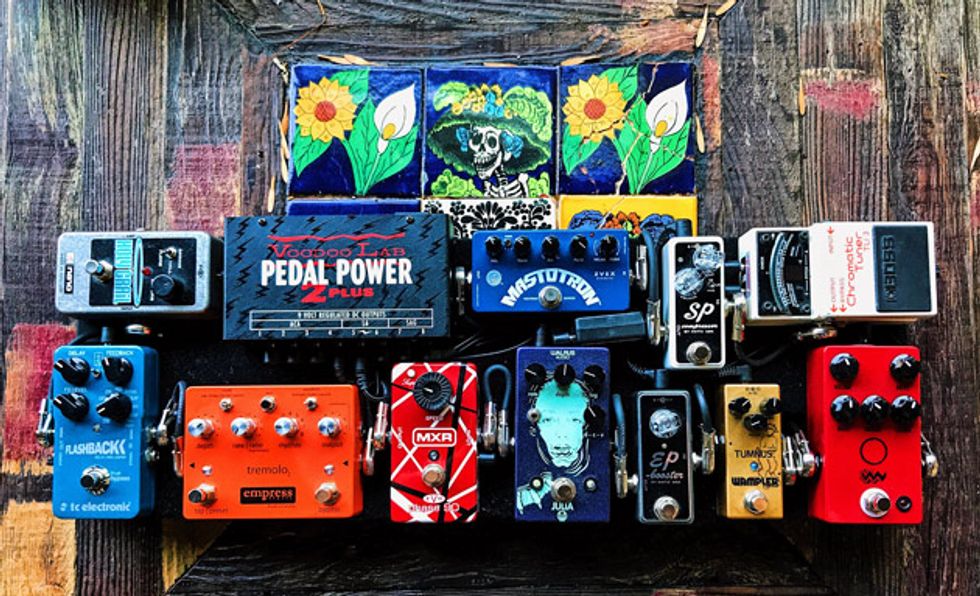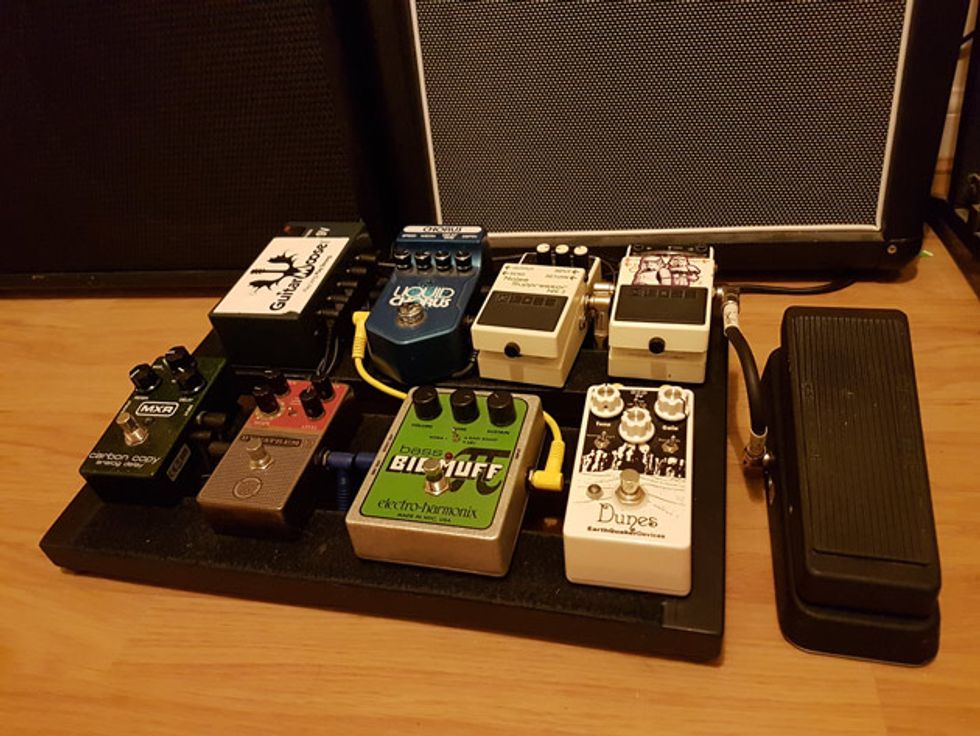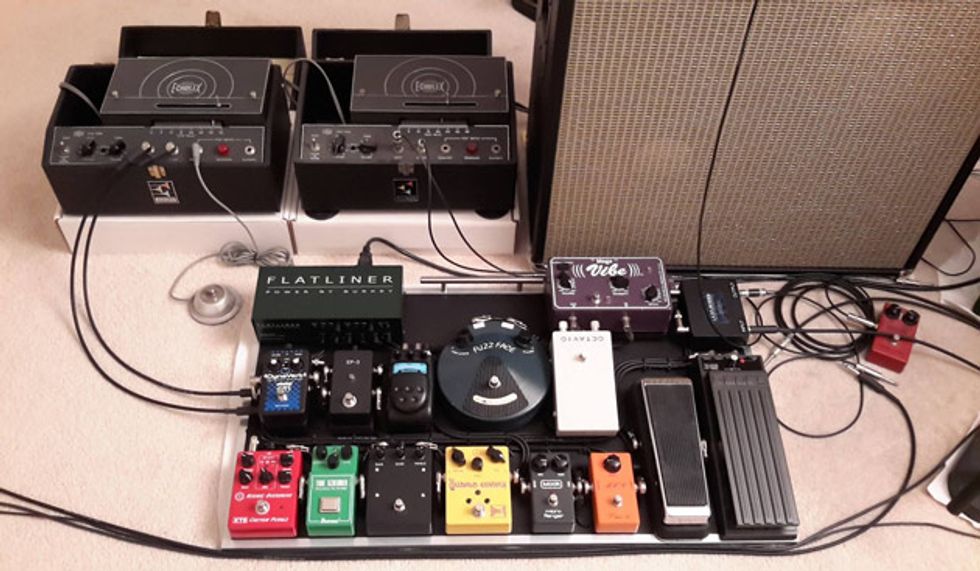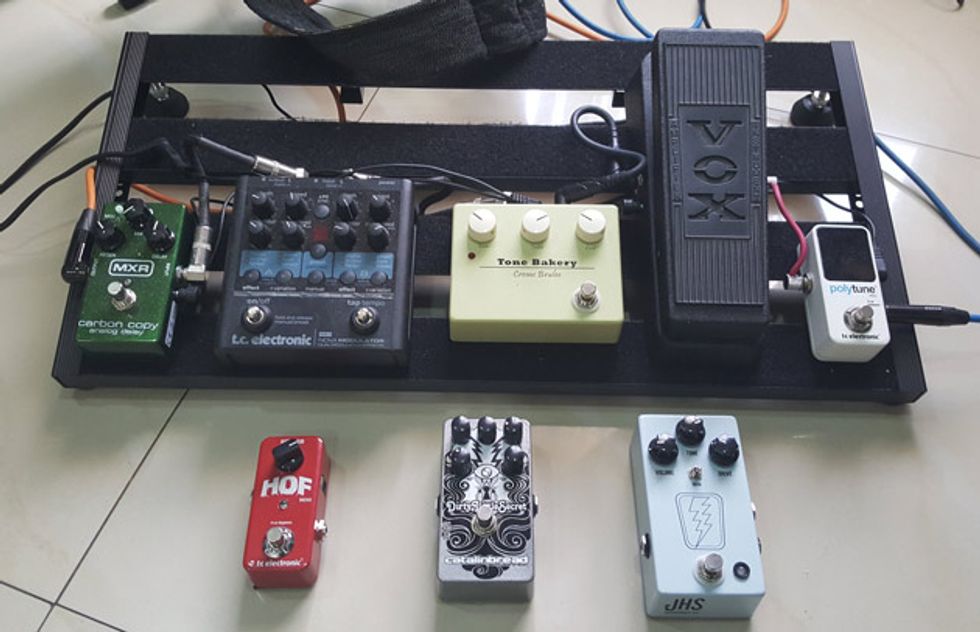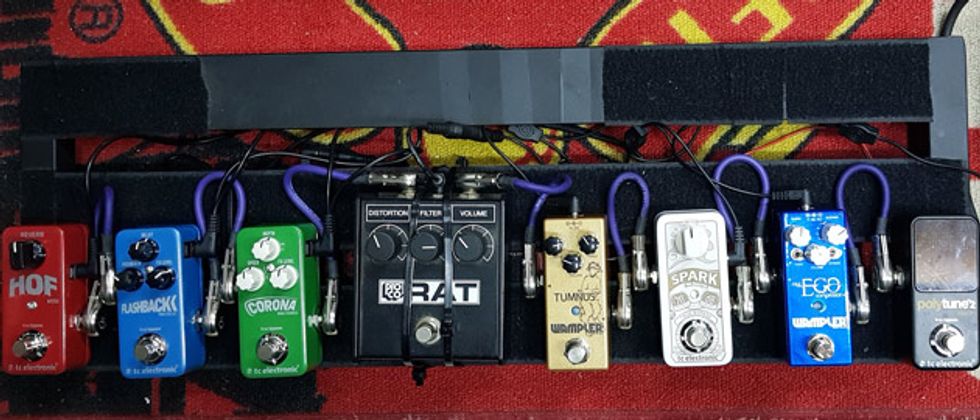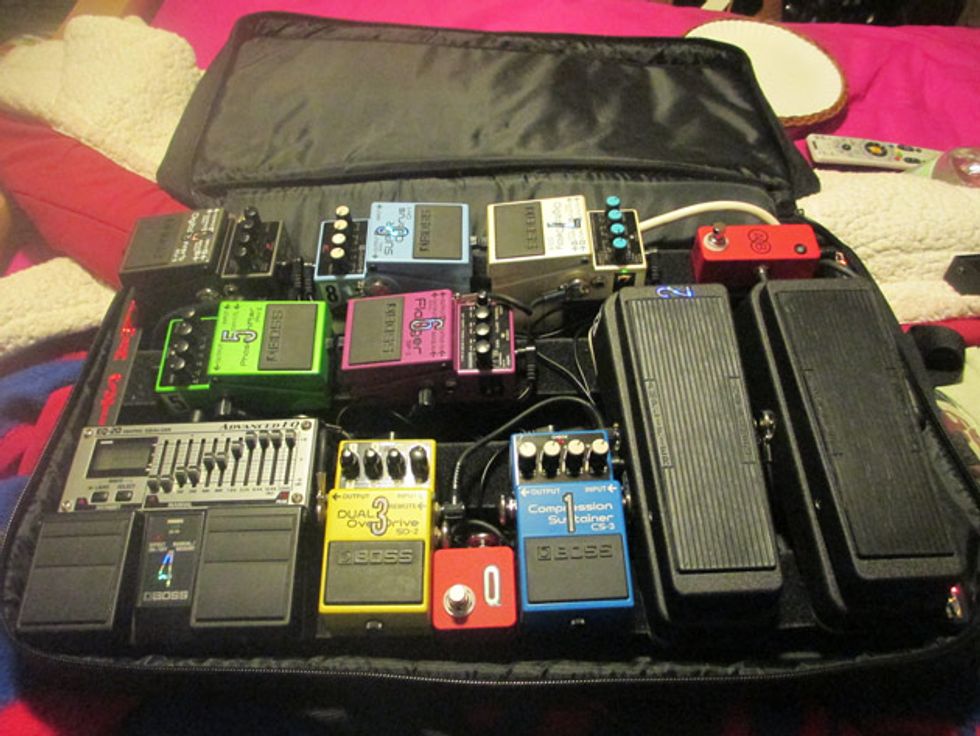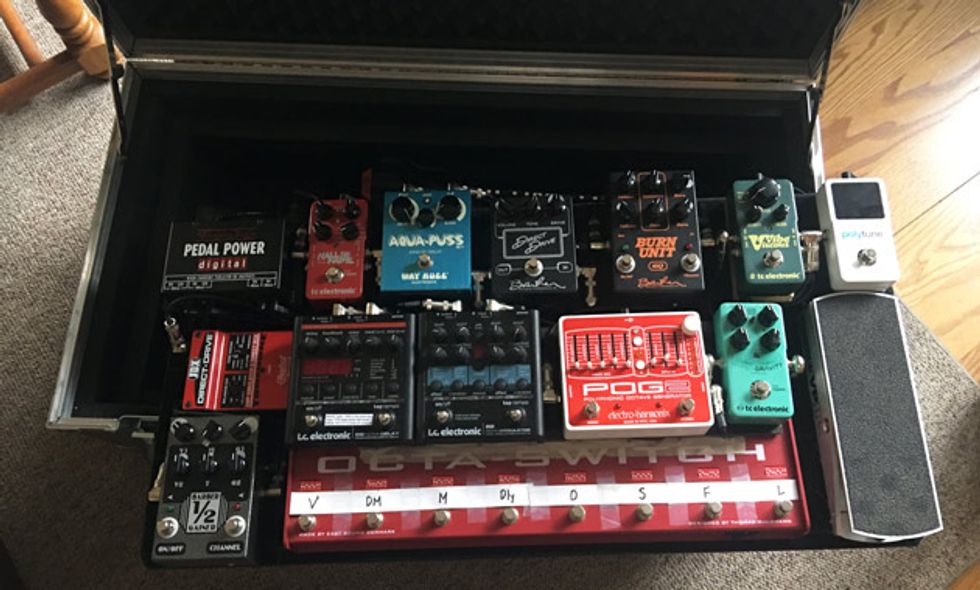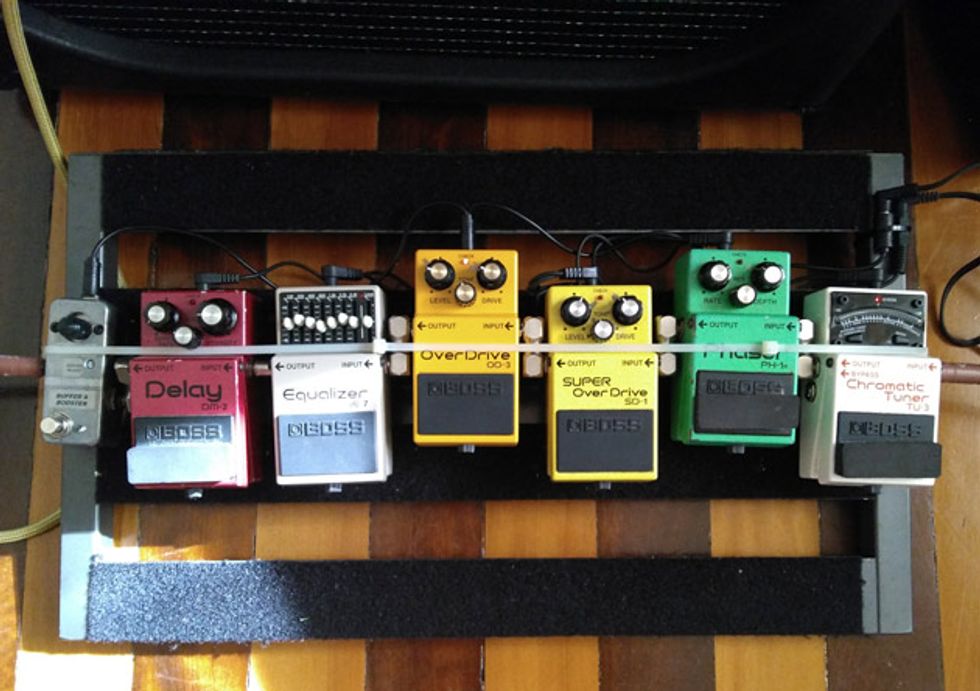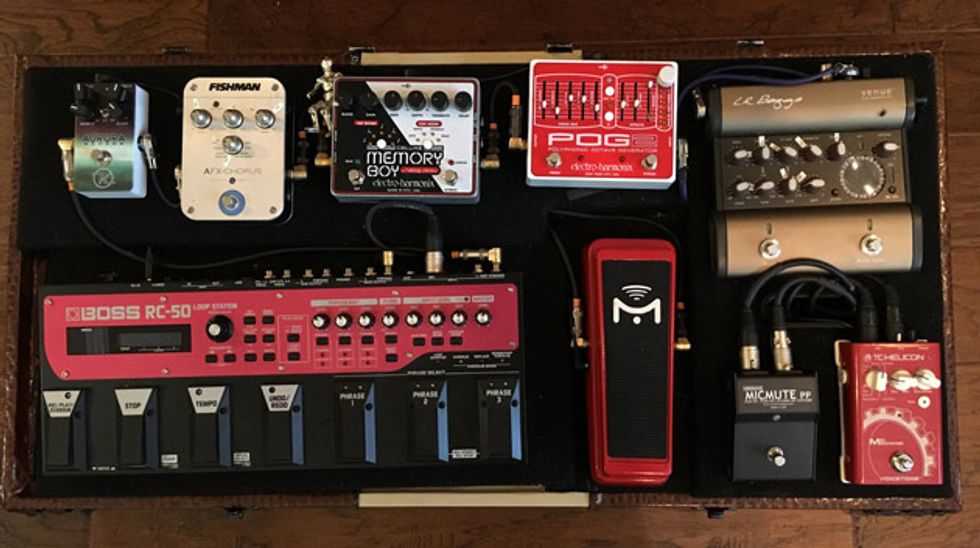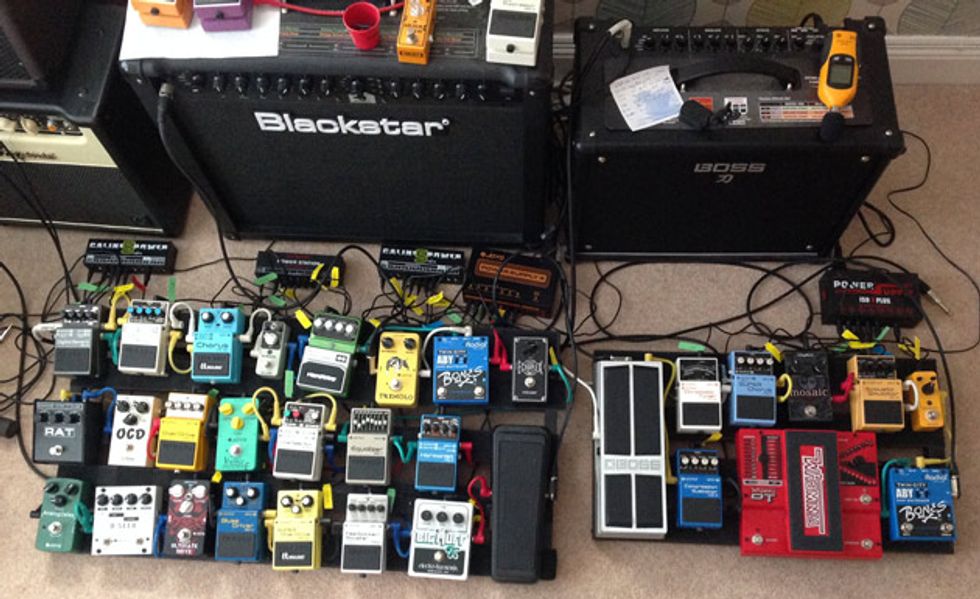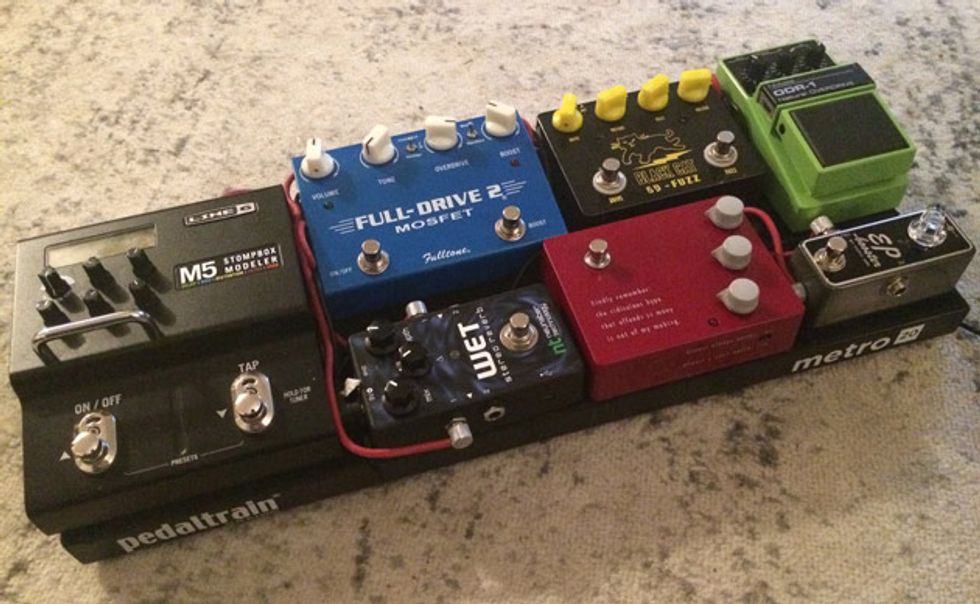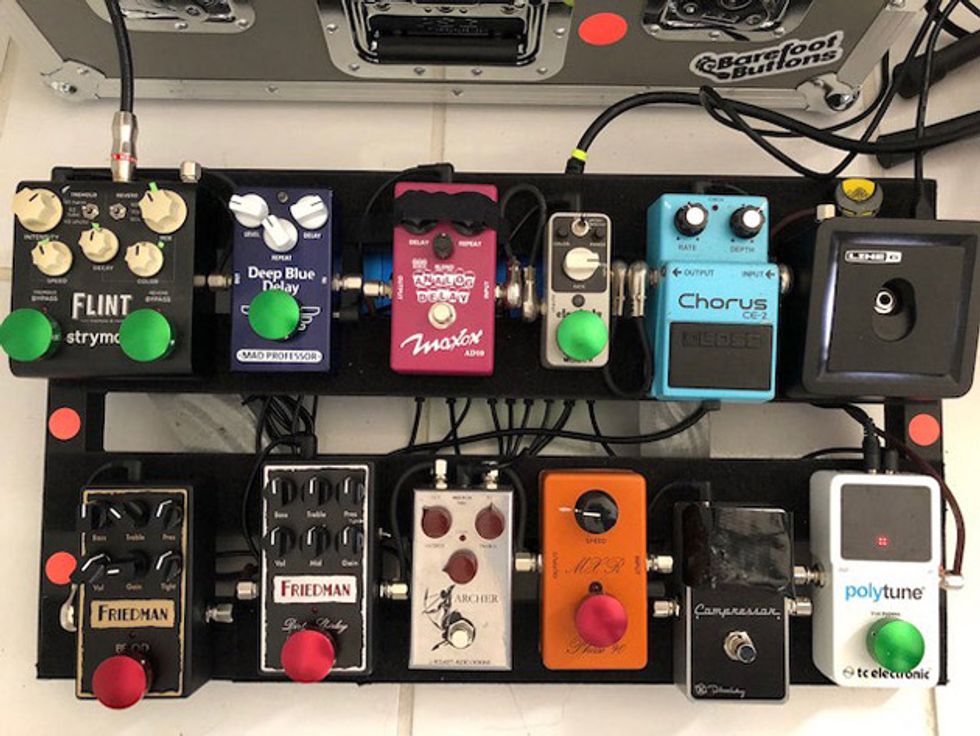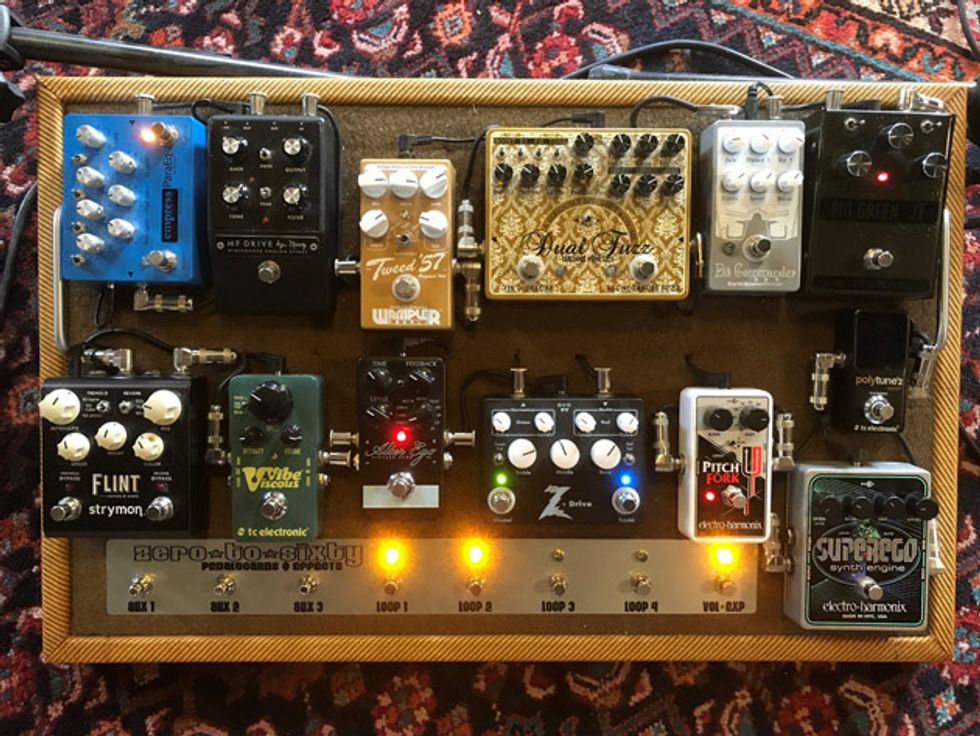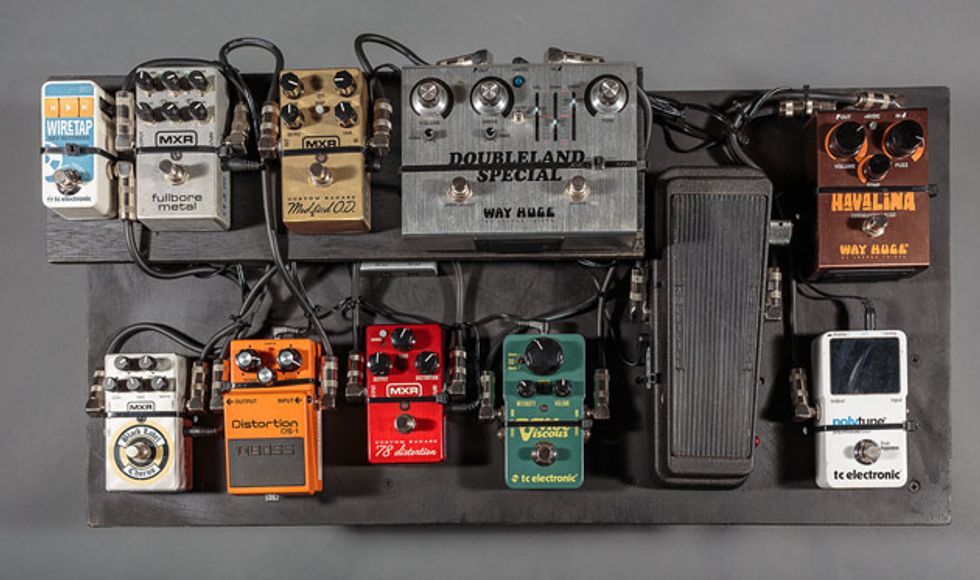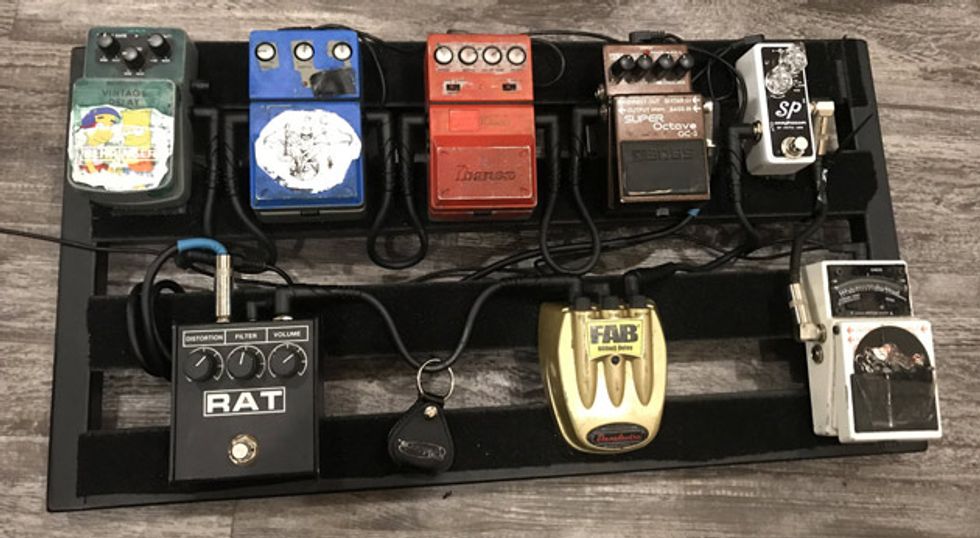 It's that time of year, when Premier Guitar readers from such disparate places as Florianópolis, Brazil, to Katy, Texas, share with us their prized collection of sonic goodies. All kinds of players write in: Sunflower Bean's frontman/guitarist Nick Kivlen goes down memory lane, describing how he acquired, through many years and sources, all the pedals he loves. Simon Gotthelf, who has his own YouTube channel dedicated solely to the world of guitar and demoing gear, shows us his fave pedal configuration. A few session guitarists give advice on grab-and-go stomp setups. And then there are dozens of players who call themselves "bedroom" guitarists, many of whom know more about how to wire up a board than some stars featured on Rig Rundowns. Now, let's dig in!