Tonal Tinker Toys: Reader Pedalboards 2018
When it comes to pedal puzzles and putting together your dream sound rig, there's no right way—just your way. Check out these boards from your fellow readers, and be inspired!
Dan Dunlap: Bay Area Smorgasboard
This Californian uses his board mostly at home, but sometimes brings it out to play. Check out the diagram of his crazy wiring! "I take it out every so often to jam with friends," Dunlap says. "I can set up in just a couple minutes. In the '90s, I was in a metal band (Chemical Straightjacket), and just had a wah and delay most of the time. Me and another member of the band still play on the weekends over the internet using jamLink. He lives about 200 miles north, up by Chico. The latency is like we're across a big room from each other. Sometimes I can't even hear it—pretty awesome." His pedals are on a Pedaltrain PRO, powered by a Voodoo Lab Pedal Power Mondo and Pedal Power ISO-5. "I had West Coast Pedal Boards make me a wiring harness for the power supplies with a light and switch, and I got an LED strip light glued to the bottom, because why not? I also bolted the handles on and wrapped them with bicycle handle tape and hockey stick tape. The Dan O Matic on the Strymon Mobius is my default tone."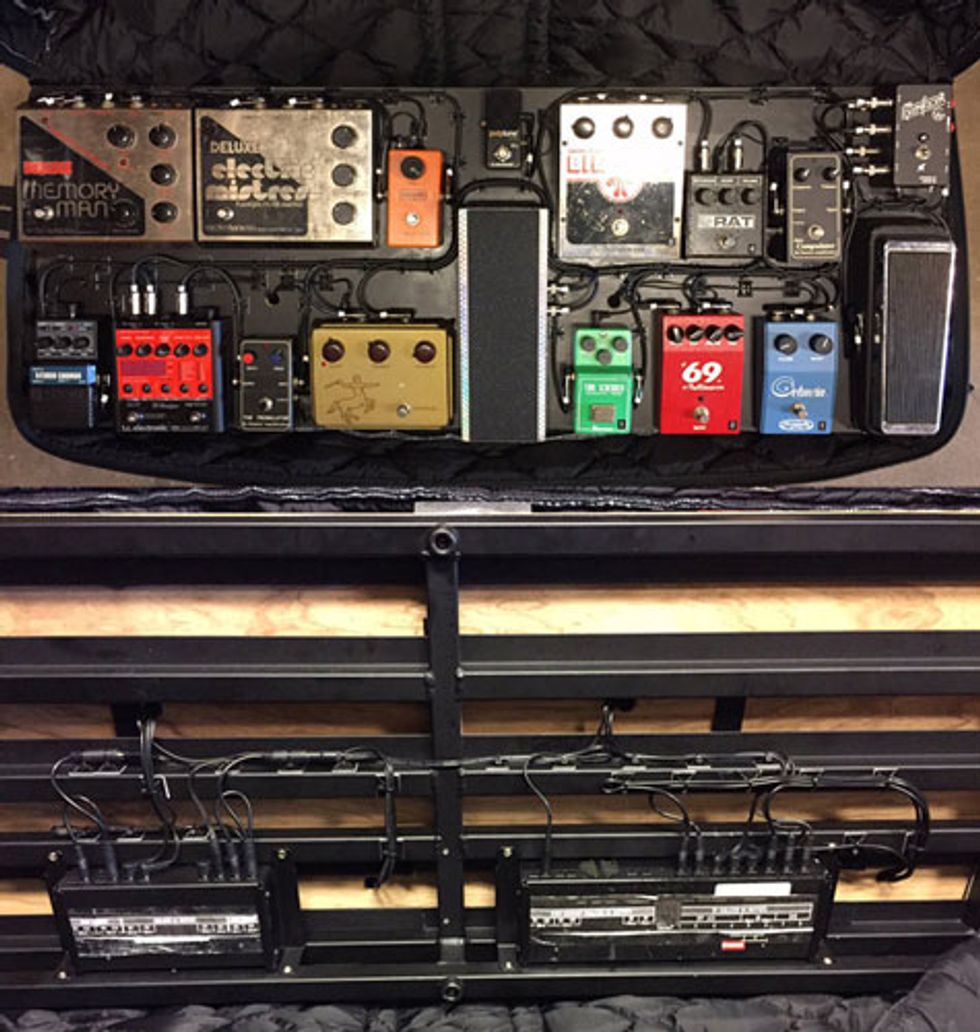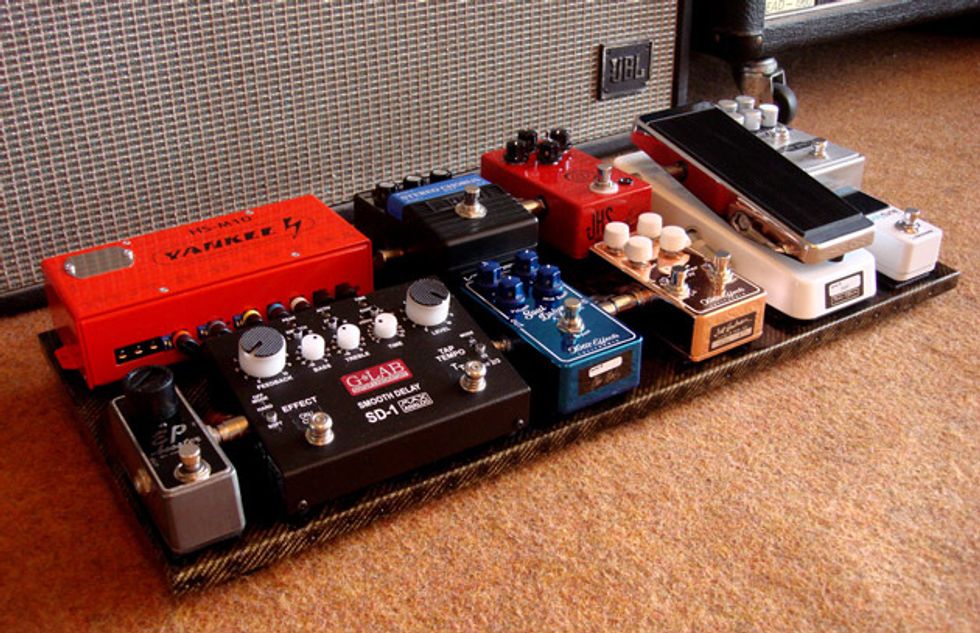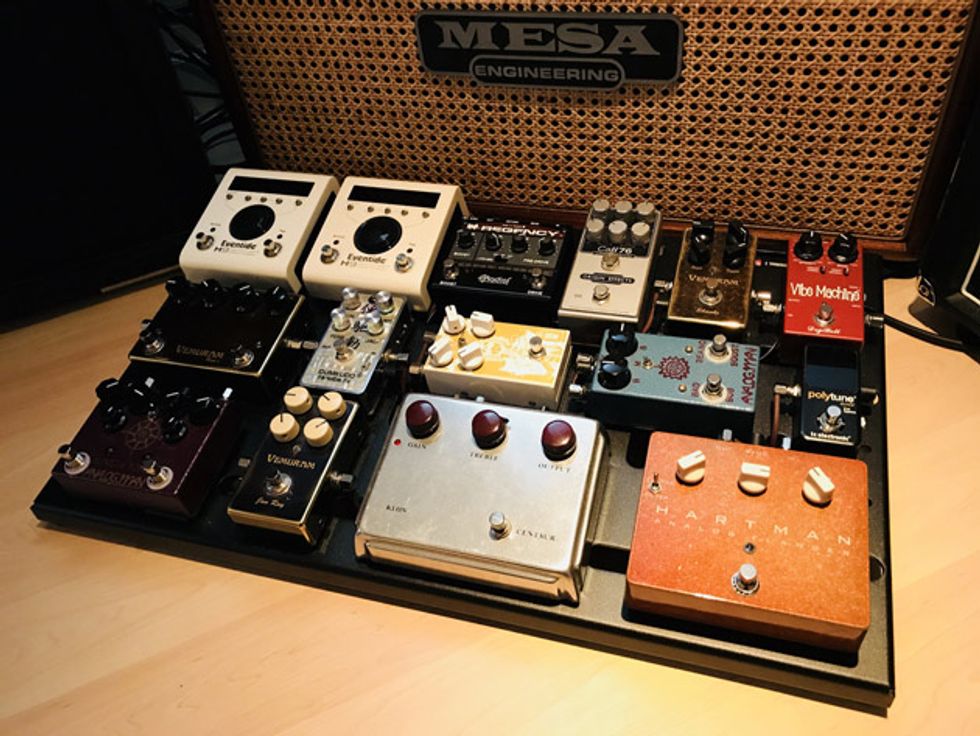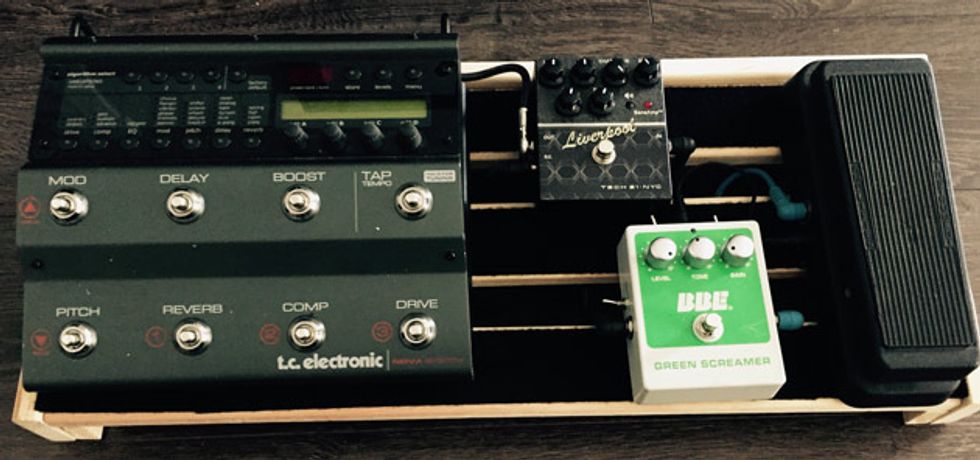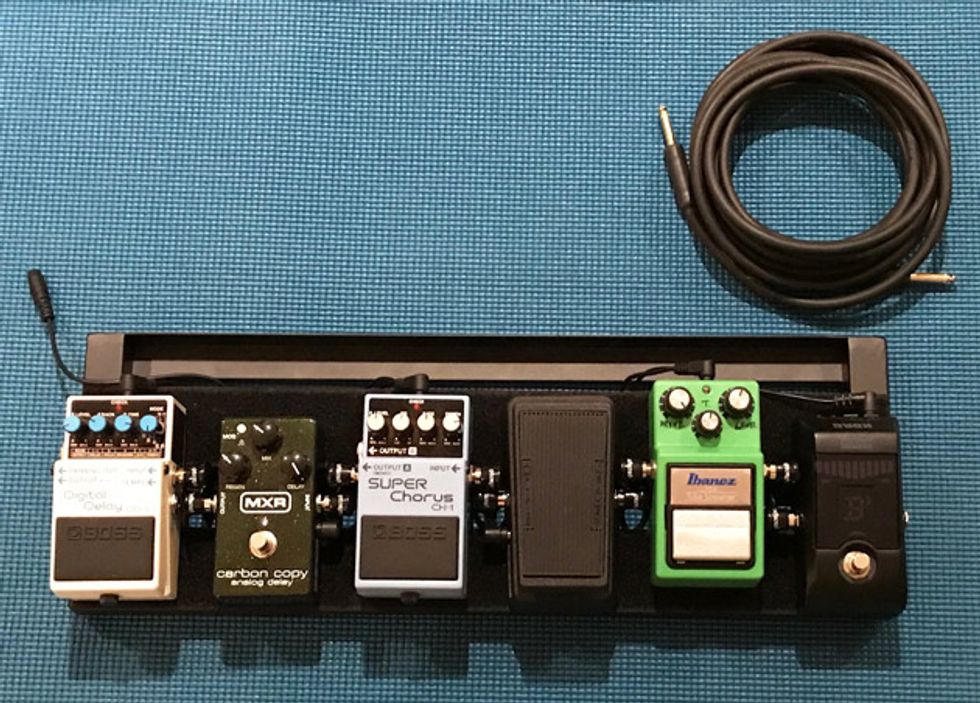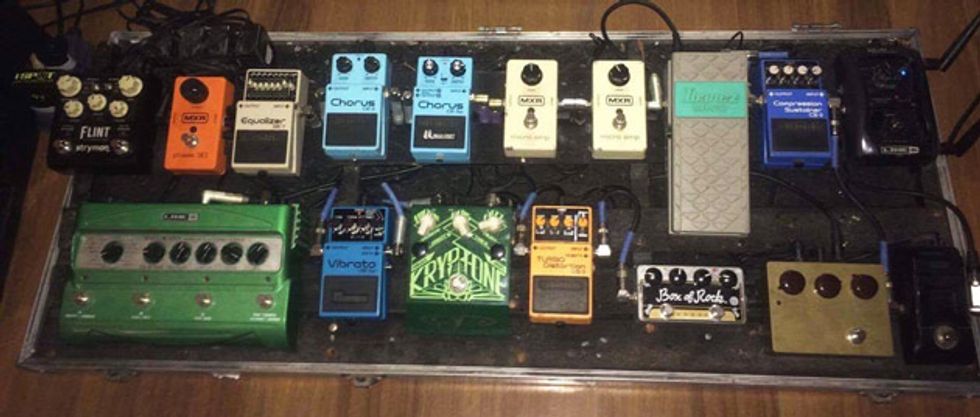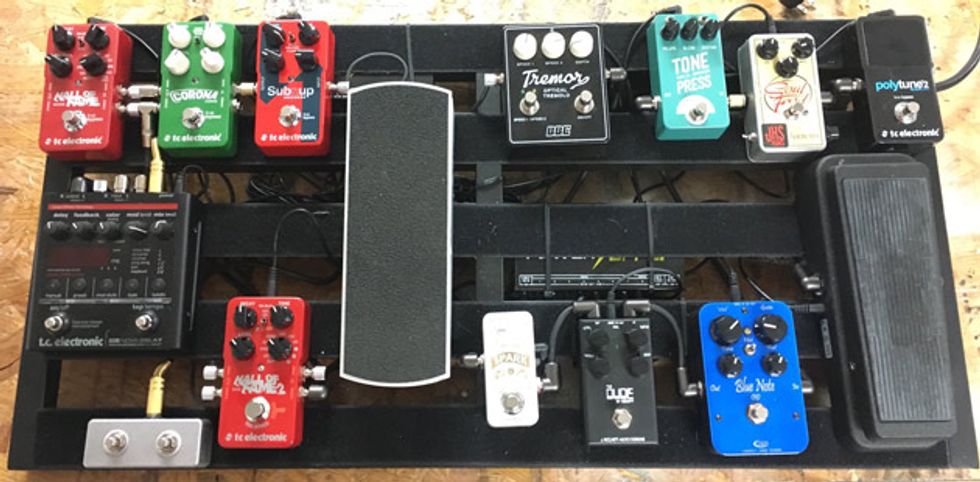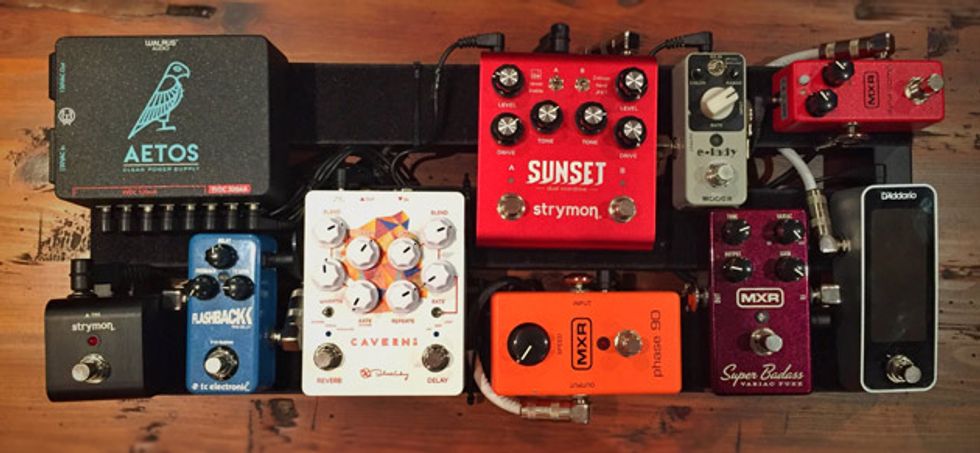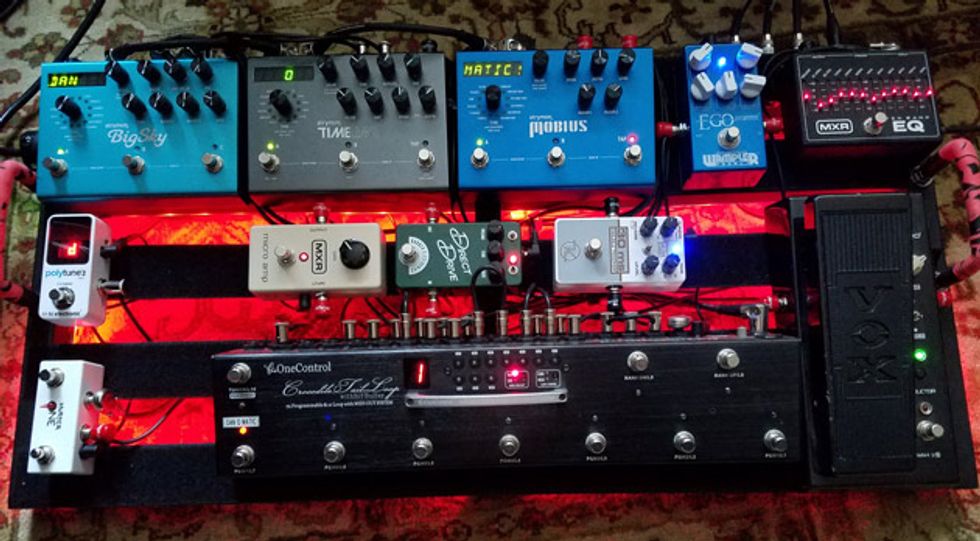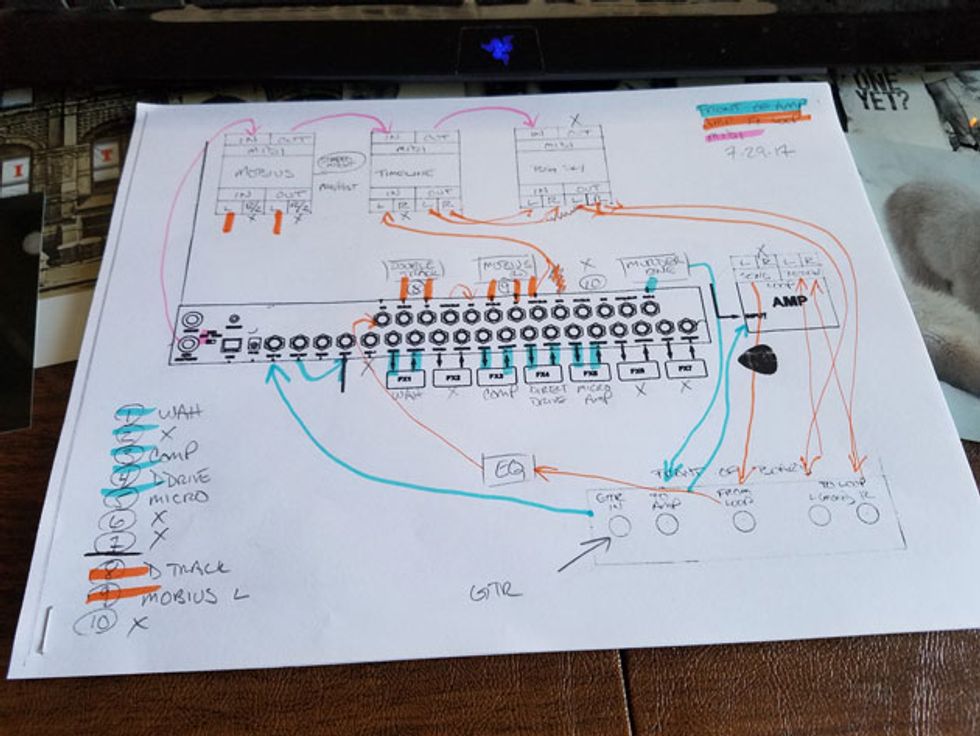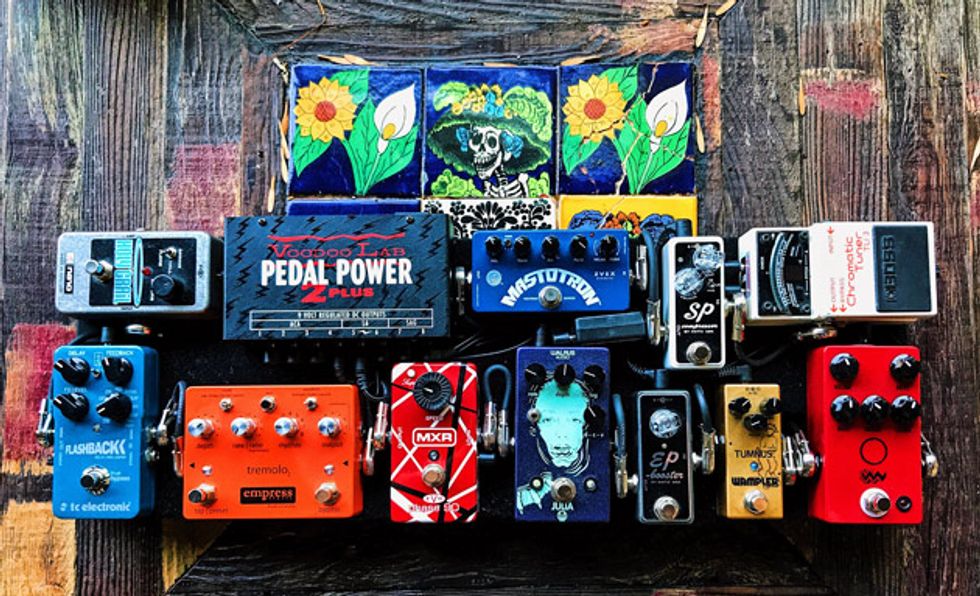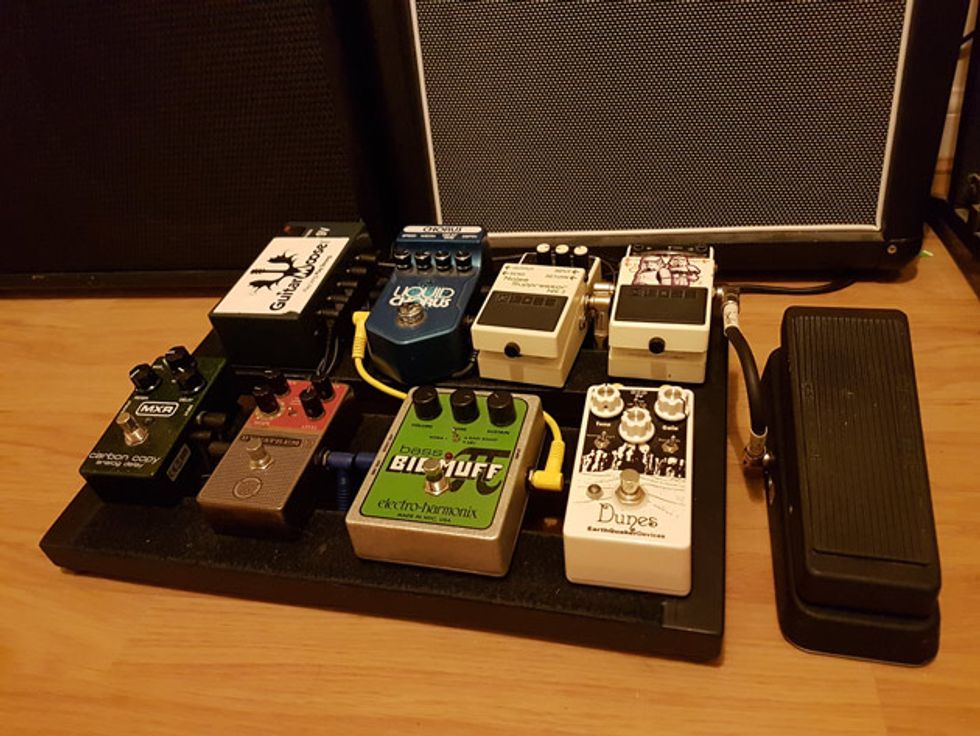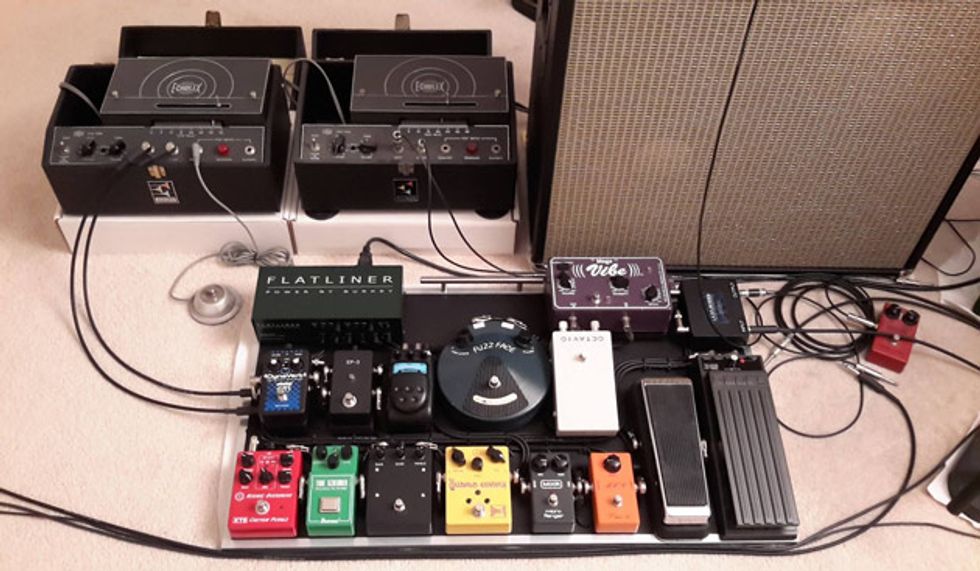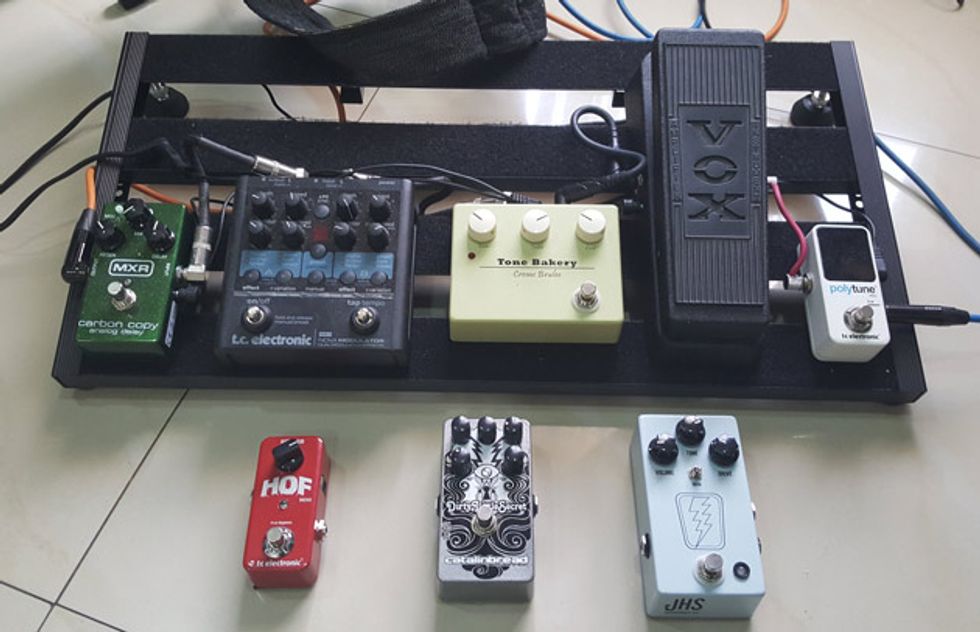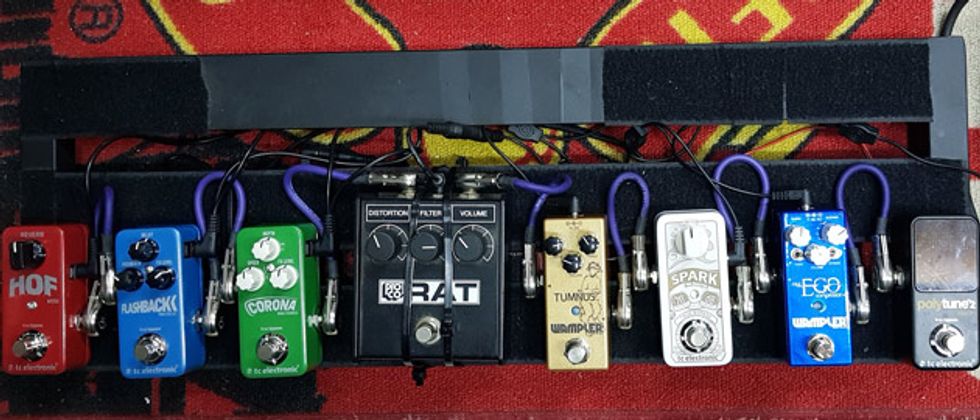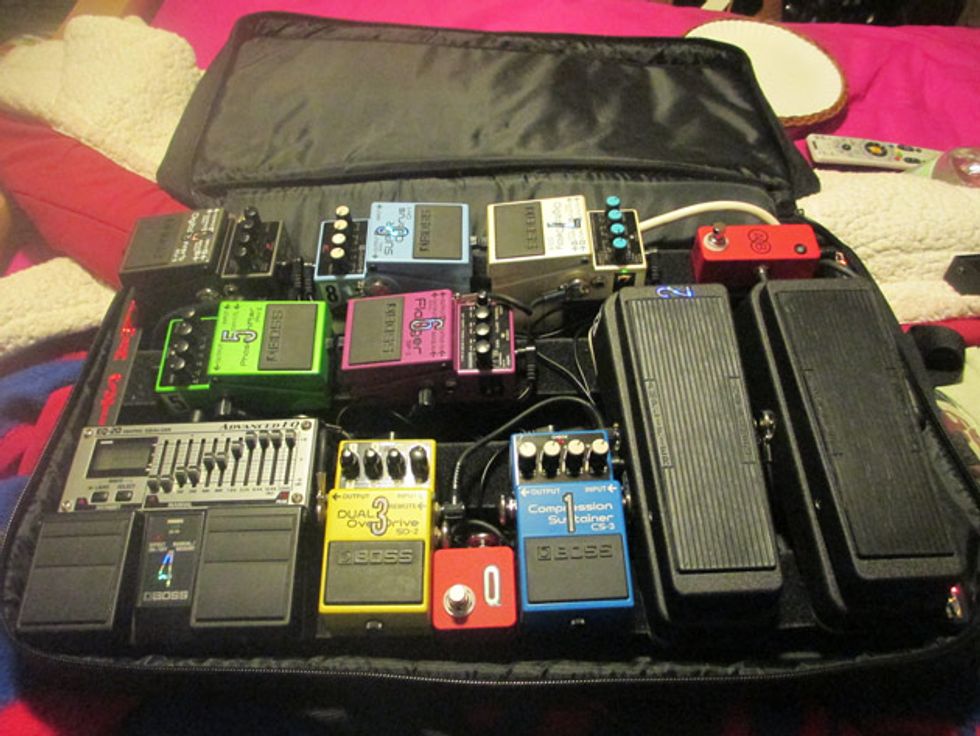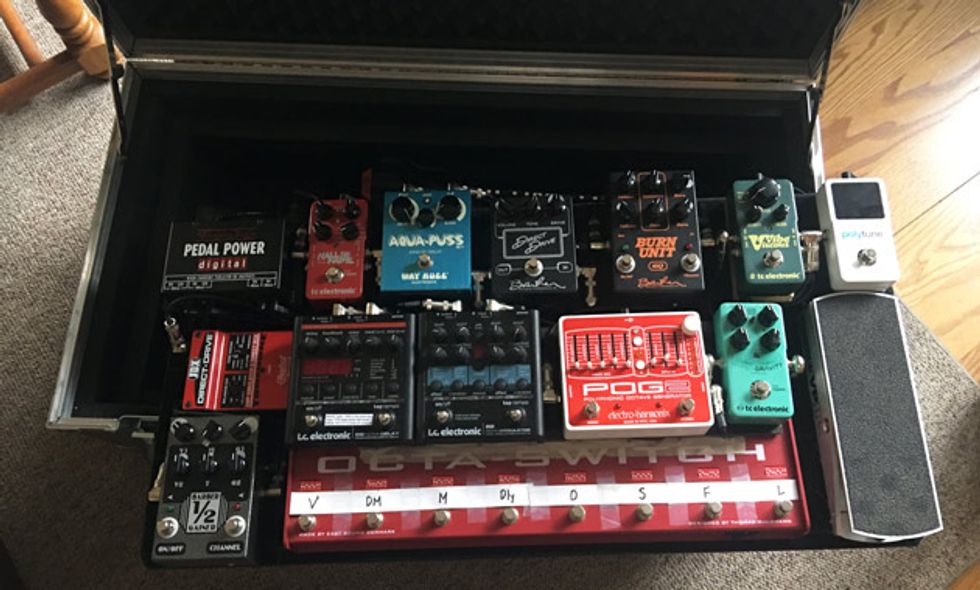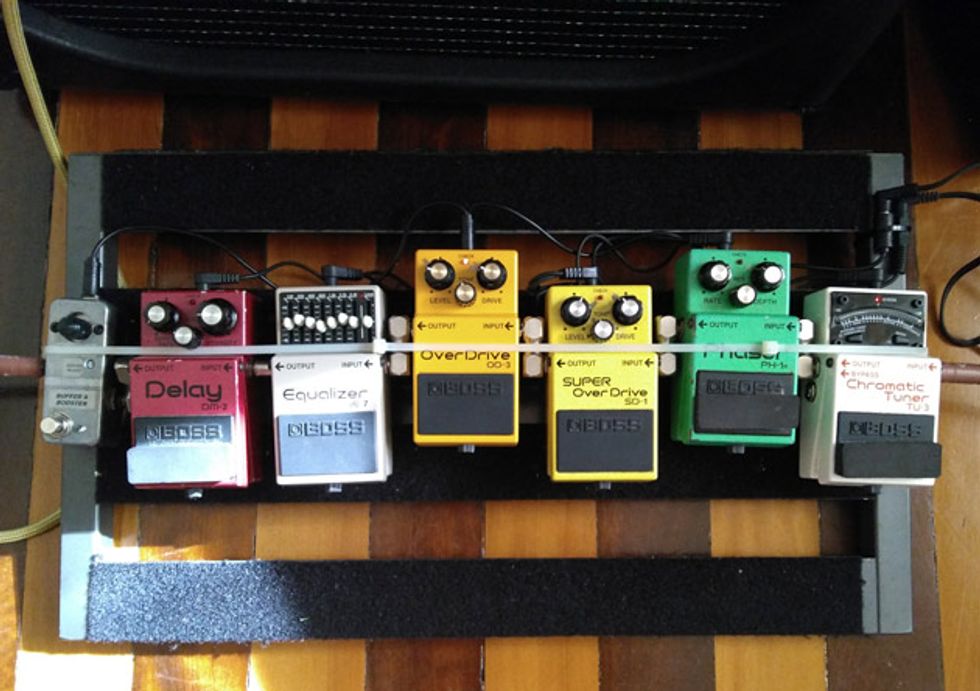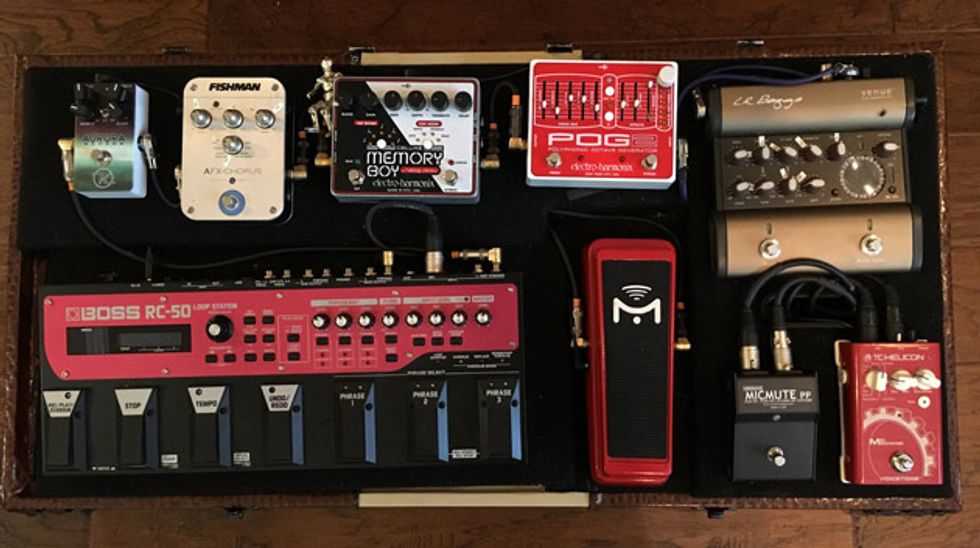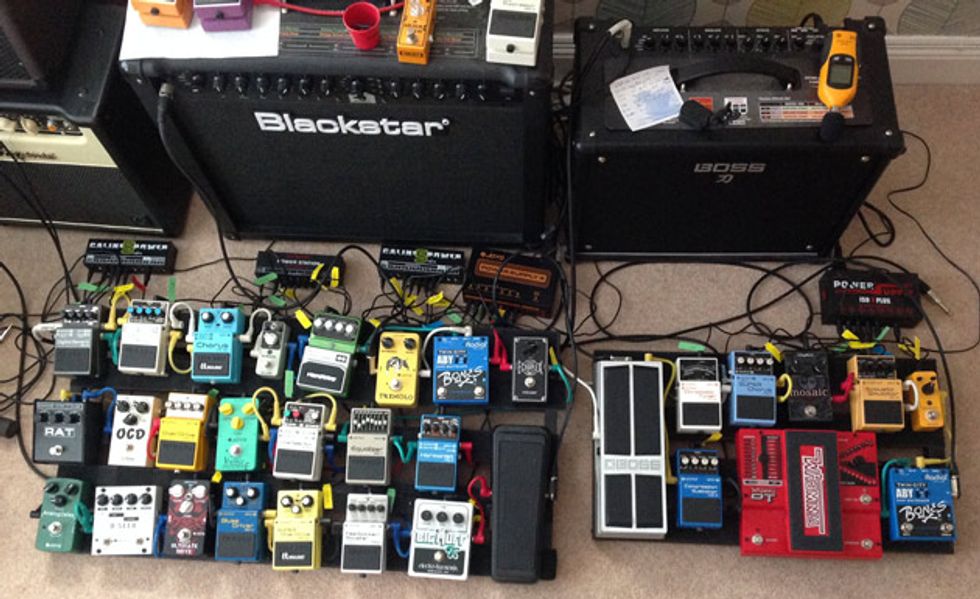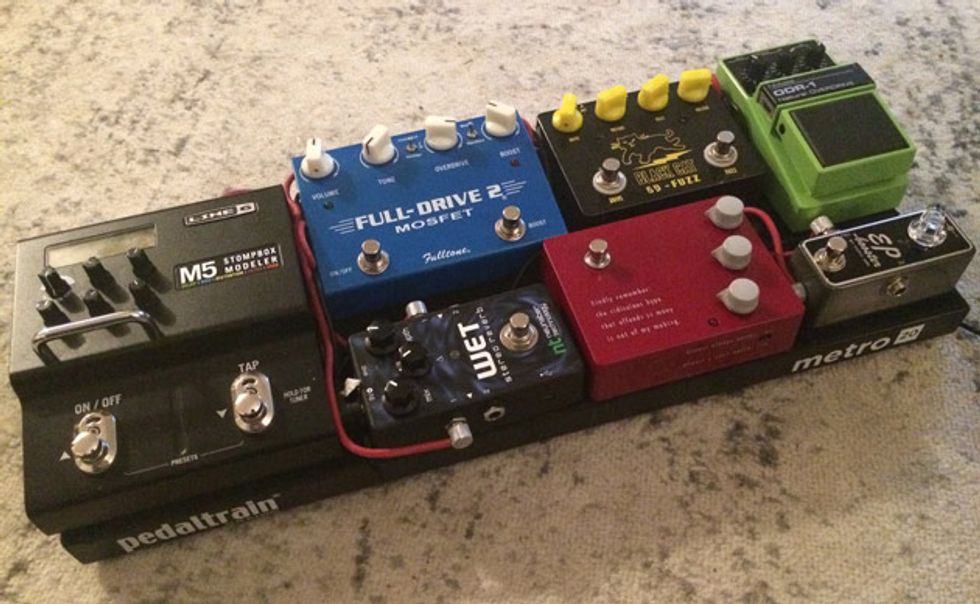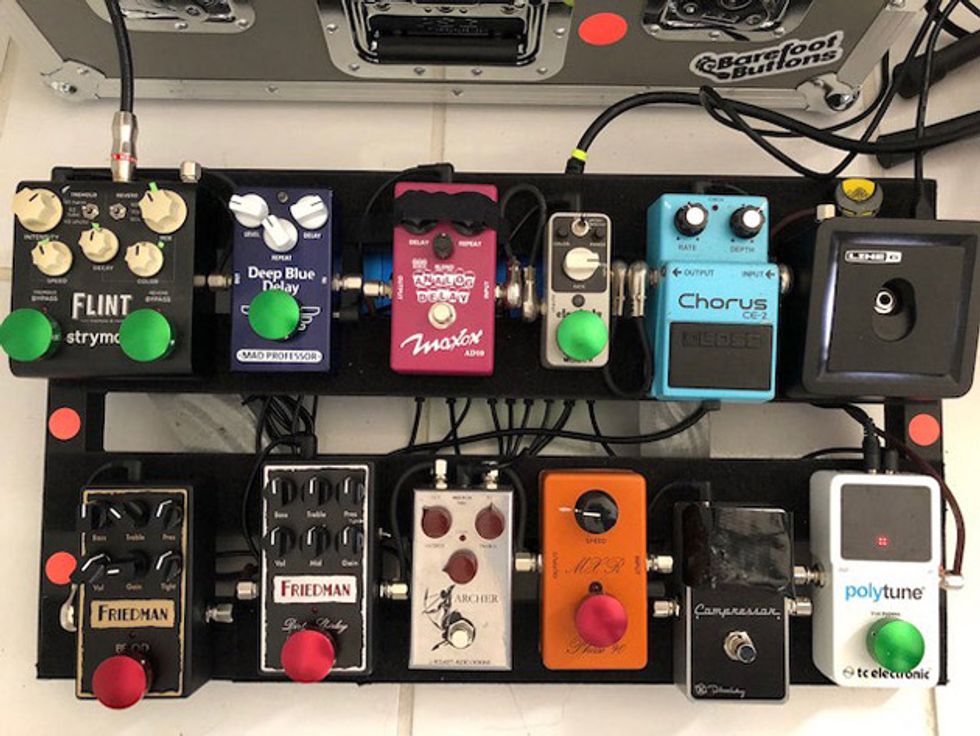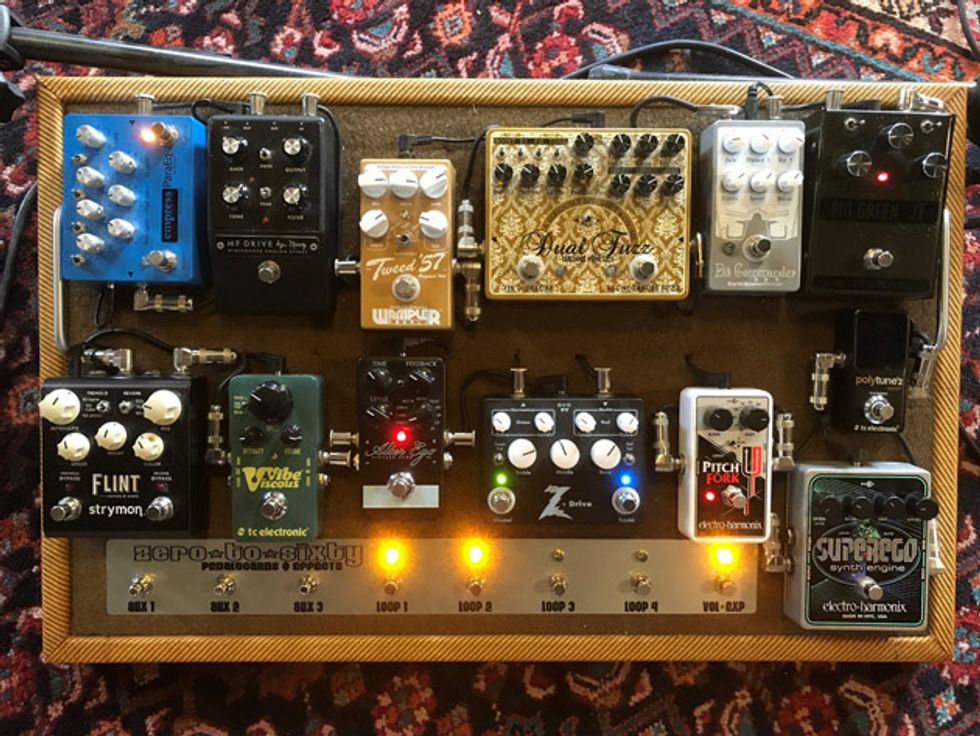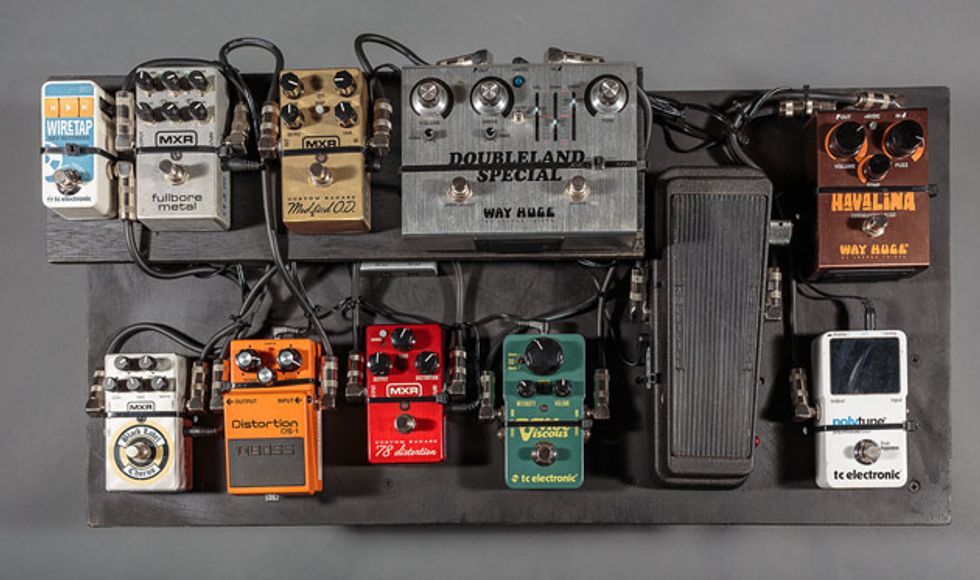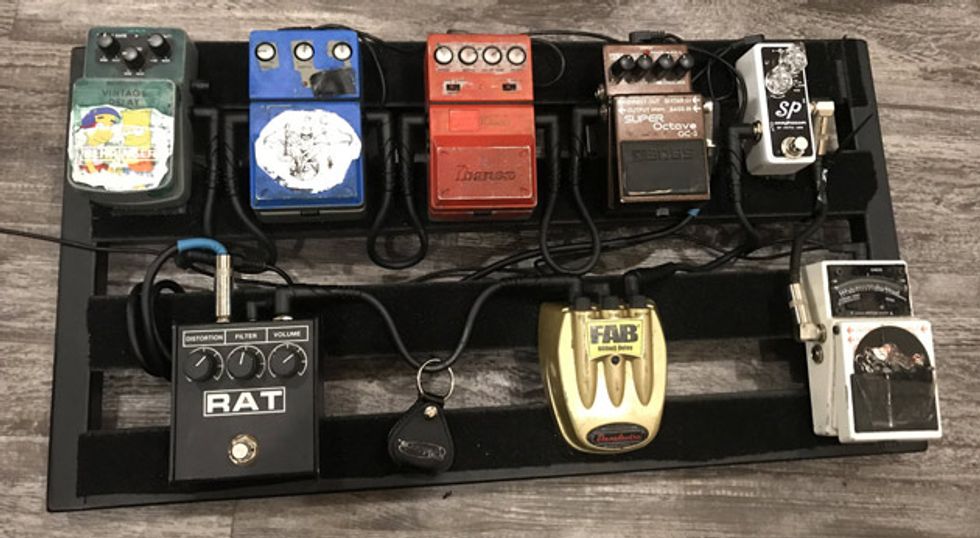 It's that time of year, when Premier Guitar readers from such disparate places as Florianópolis, Brazil, to Katy, Texas, share with us their prized collection of sonic goodies. All kinds of players write in: Sunflower Bean's frontman/guitarist Nick Kivlen goes down memory lane, describing how he acquired, through many years and sources, all the pedals he loves. Simon Gotthelf, who has his own YouTube channel dedicated solely to the world of guitar and demoing gear, shows us his fave pedal configuration. A few session guitarists give advice on grab-and-go stomp setups. And then there are dozens of players who call themselves "bedroom" guitarists, many of whom know more about how to wire up a board than some stars featured on Rig Rundowns. Now, let's dig in!