PG Editors pick their top gear from the third day of NAMM.
PG Editors pick their top gear from the third day of NAMM. See everything from day 3 in our photo gallery.
Electro-Harmonix Satisfaction Fuzz
Electro-Harmonix founder honored the importance of the Rolling Stones and the Maestro FZ-1 to his own career with the new Satisfaction fuzz. The best part?....it'll have a street price around 53 bucks!
Les Paul Melody Maker
One of the real steals at NAMM 2014 has to be the new Gibson Les Paul Melody Maker. The $569 street price gets you a mahogany body with maple cap and Alnico bar P-90s. Punky, spunky, and a little bit classy--a really fun and solid guitar.
Z.Vex Fuzz Factory 7
We're guessing Buddha is laughing because his fuzz is so fat! Z.Vex Effects unleashed the Fuzz Factory 7 hand painted in Anaheim. The newest Fuzz Factory was spawned by discovery of a cache of black glass germanium transistors dating to the '50s. The hand painted version will go for $449.
Lakland Geezer Butler Signature Model
Lakland's new Geezer Butler signature bass has an alder body, quartersawn maple neck, and a rosewood fretboard. Co-designed with the Sabbath bassist, features include Geezer Butler custom inlays, his signature engraving on the back of the headstock, an EMG vintage split-coil, and a striped black/gray aluminum pickguard.
Ashdown PiBass-240
Ashdown Engineering showed off the new PiBass-240 at NAMM 2014. It's an uber-compact and light (7.7 pounds) 240-watt digital amp that was designed to the exacting specs of bassist Wojtek Pilichowski.
RainSong Concert Series
RainSong introduced their new Concert Series CO-WS1005NS to NAMM attendees this week. Like other models in RainSong's Concert Series, this model has an all-graphite body and a unidirectional carbon soundboard. New is the offset soundhole and a 12-fret, short-scale neck. Stage-ready, the CO-WS1005NS is loaded with Fishman Prefix electronics.
Paul Rhoney Oceana DuoTone
Luthier Paul Rhoney made his first NAMM appearance this year and wowed us with his Oceana DuoTone. The 24 5/8"-scale guitar features a Spanish cedar body and neck, Indian rosewood fretboard, Roadhouse pickups built to old Supro specs, and a Mastery bridge and new Jazzmaster-style vibrato. It goes for $3,000.
Collings SoCo LC Deluxe
Collings' new SoCo LC Deluxe has a 15" maple-laminate body, mahogany neck, East Indian rosewood fretboard, Lollar Low-Wind Imperials, and typically immaculate construction for $4,900 street.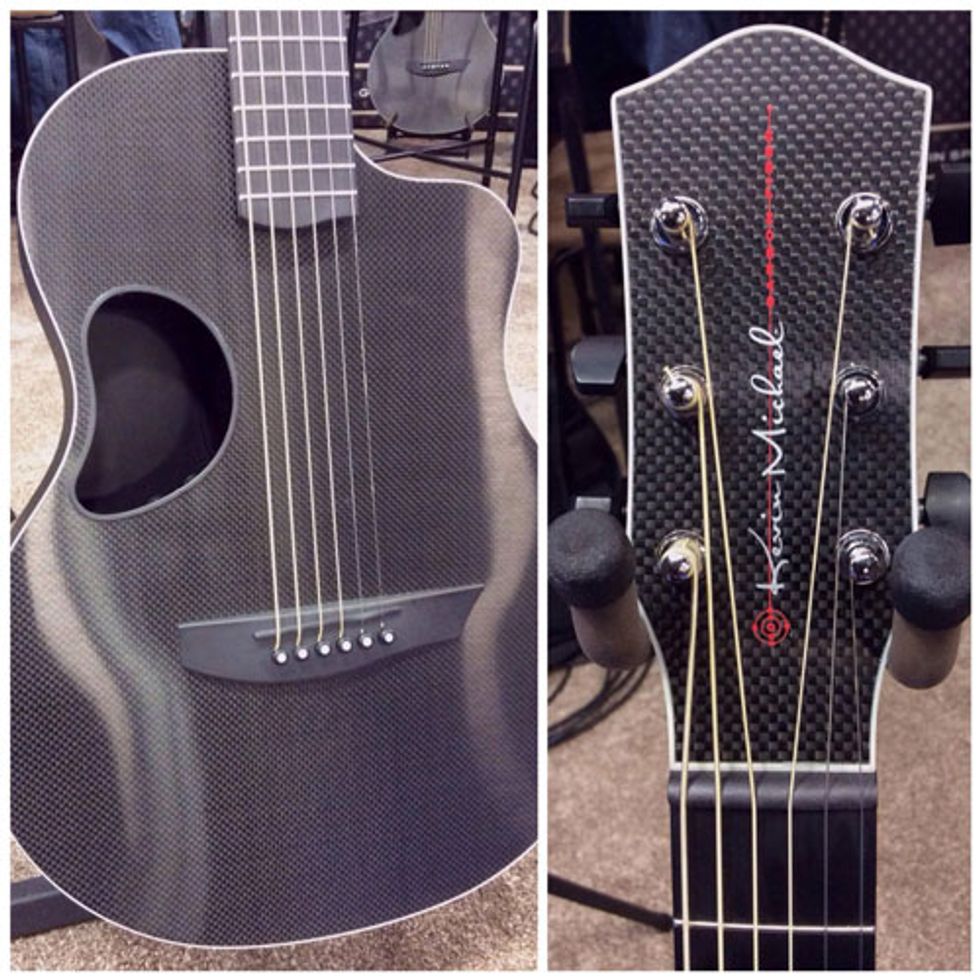 McPherson Kevin Michael Series
McPherson Guitars launched its new Kevin Michael brand under the direction of Composite Acoustics founder Ellis Seal. The first model is a travel guitar with all composite construction that needs no truss rod, has an LR Baggs Element system, and sounds incredibly full-bodied acoustically or plugged in. Street price will be around $2,000.
Looking for more great gear for the guitar player in your life (yourself included!)? Check out this year's Holiday Gear Finds!
Outlaw Effects introduces their next generation of NOMAD rechargeable battery-powered pedal boards.
Available in two sizes, NOMAD ISO is a compact, versatile tool that offers the convenience of a fully powered board plus the additional freedom of not having to plug into an outlet. NOMAD ISO is ideal for stages with limited outlet availability, quick changeovers, busking outdoors, temporary rehearsal locations, and more!
NOMAD ISO builds upon the legacy of the ultra-convenient and reliable NOMAD rechargeable pedalboard line originally launched in 2018. The brand new NOMAD ISO editions feature eight isolated outputs (1 x 9V DC, and 1 switchable 9V/12V DC) for even more versatility and clean, quiet power. With an integrated lithium-ion battery pack boasting 12800mAh capacity, NOMAD ISO can fuel a wide array of pedals, and will last over 10 hours* on a single charge.
Each NOMAD ISO pedal board includes adhesive hook & loop pedal-mounting tape, eight (8) standard DC connector cables, and one (1) reverse polarity DC cable, giving you everything you need to build your ultimate "off-the-grid" rig. A rugged, road-ready padded gig bag with shoulder strap is also included, to safely protect your gear while you're on the move.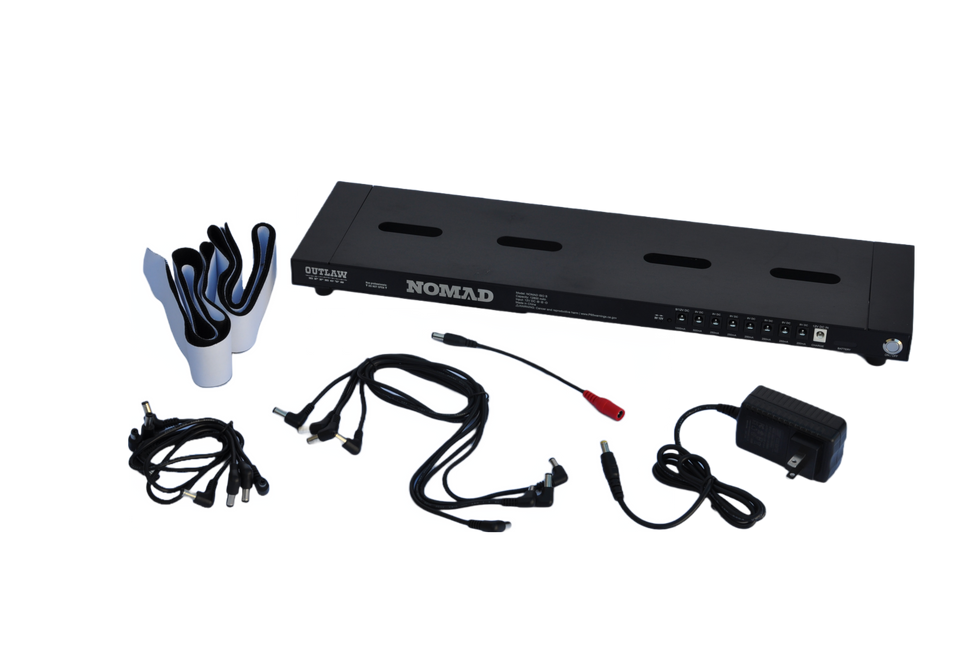 Dunable announce new Minotaur model featuring Grover Rotomatic Keystone tuners.
The Minotaur's DNA is rooted in their classic Moonflower model, which Dunable discontinued in 2017. However, they have long since wanted to create a fresh take on a carved top guitar design, and various attempts to rework the Moonflower led them to a brand new concept with the Minotuar.
Dunable's goal is to give the player a guitar that plays fast and smooth, sounds amazing, and gives maximum physical ergonomic comfort. The Minotaur's soft and meticulous contours, simple and effective control layout, and 25.5" scale length are designed to easily meet this criteria.

Dunable Minotaur!
Features
25.5" scale length
Dual Humbucker
one volume, one tone, push pull for coil splitting
Grover Rotomatic Keystone tuners
Grover Tune O Matic bridge with brass Kluson top-mount tailpiece
jumbo nickel frets
12" fretboard radius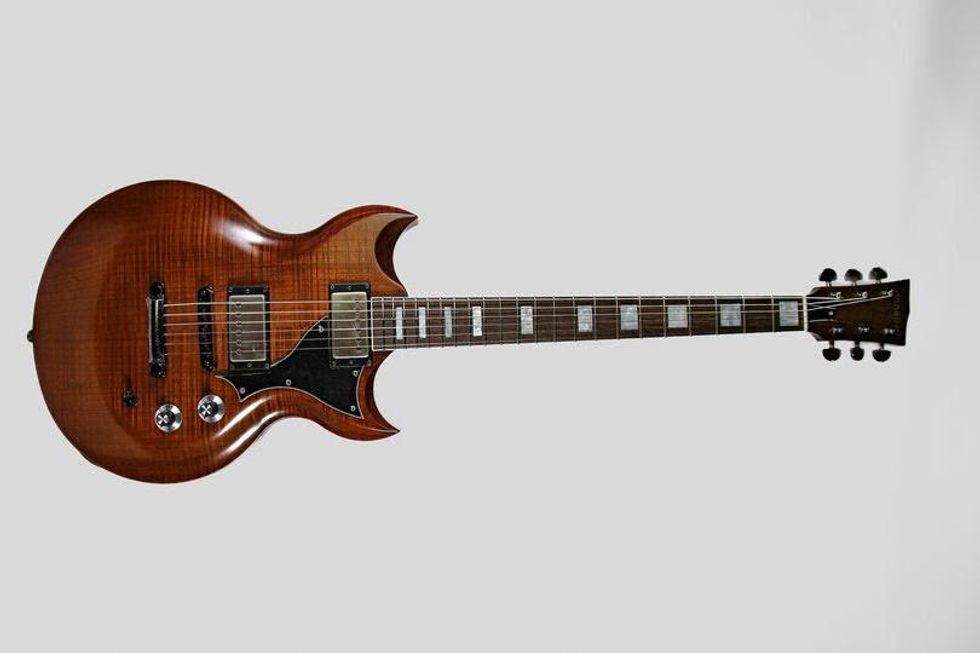 Dunable
This full-amp-stack-in-a-box pedal brings a new flavor to the Guitar Legend Tone Series of pedals, Missing Link Audio's flagship product line.
Adding to the company's line of premium-quality effects pedals, Missing Link Audio has unleashed the new AC/Overdrive pedal. This full-amp-stack-in-a-box pedal – the only Angus & Malcom all-in-one stompbox on the market – brings a new flavor to the Guitar Legend Tone Series of pedals, Missing Link Audio's flagship product line.
The AC/OD layout has three knobs to control Volume, Gain and Tone. That user-friendly format is perfect for quickly getting your ideal tone, and it also offers a ton of versatility. MLA's new AC/OD absolutely nails the Angus tone from the days of "High Voltage" to "Back in Black". You can also easily dial inMalcom with the turn of a knob. The pedal covers a broad range of sonic terrain, from boost to hot overdrive to complete tube-like saturation. The pedal is designed to leave on all the time and is very touch responsive. You can get everything from fat rhythm tones to a perfect lead tone just by using your guitar's volume knob and your right-hand attack.
Features 
Three knobs to control Volume, Gain and Tone
Die-cast aluminum cases for gig-worthy durability
Limited lifetime warranty
True bypass on/off switch
9-volt DC input
Made in the USA
MLA Pedals AC/OD - Music & Demo by A. Barrero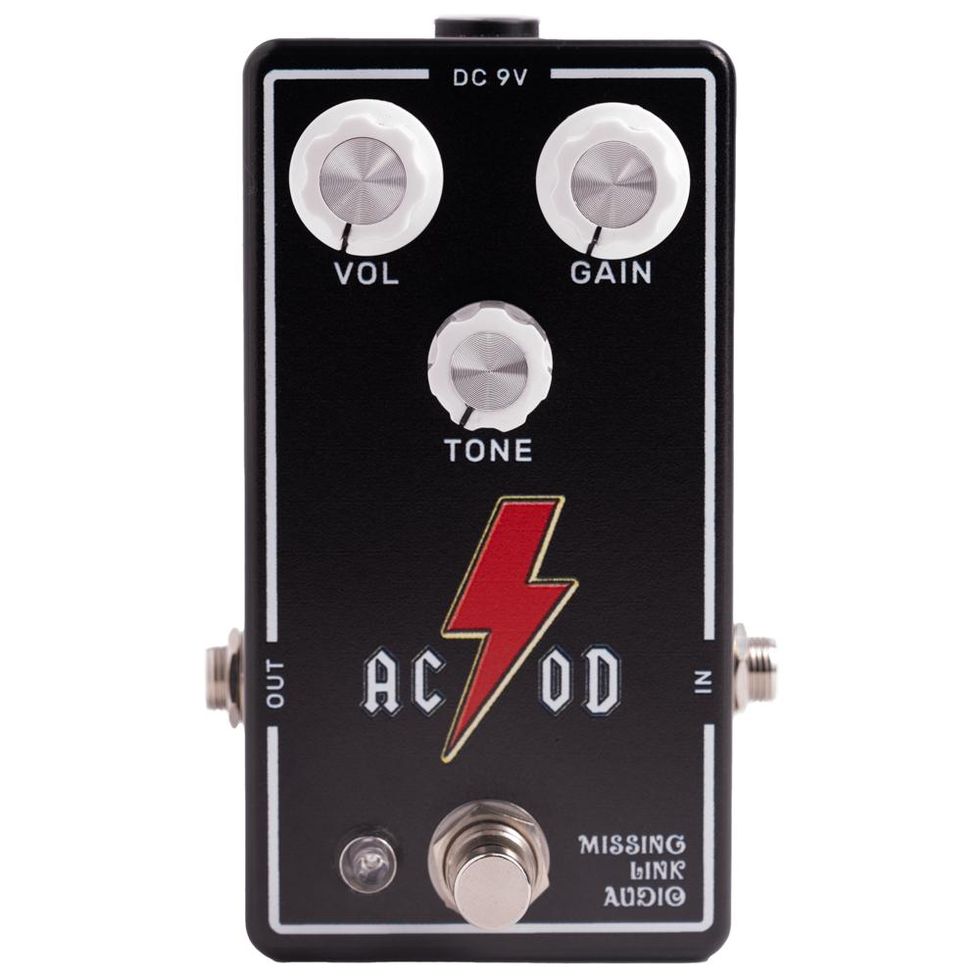 www.mlapedals.com.