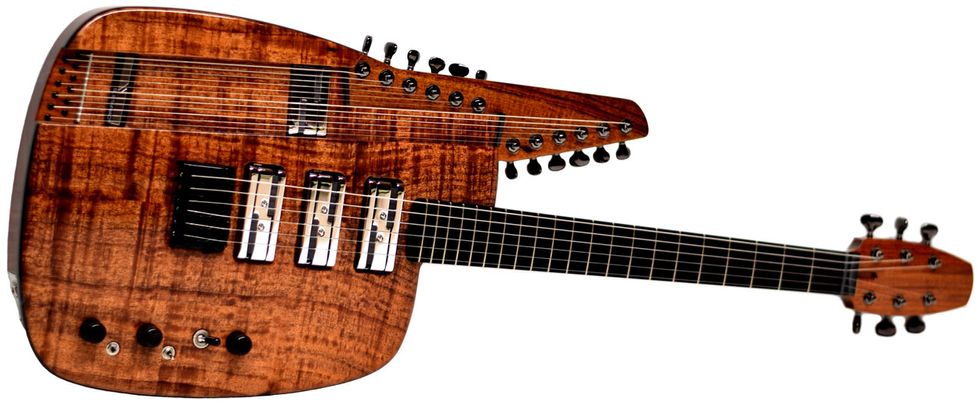 The great American journalist Hunter S. Thompson famously said, "When the going gets weird, the weird turn pro." So, heeding an expert's advice, when we went looking for the world's weirdest guitar mods and builds, we turned to the pros—guitarists and builders with an otherness to their aesthetic sensibilities.
We found a sampling of some truly outstanding and uncommon instruments made or modded by a diverse group from the U.S. and abroad, and from urban and rural locales. Some are famous; others obscure. A few are deceased. But all of these axes reflect their highly personal vision of what a guitar can do, or even be. So let's dive into a mind-expanding trip into the world of beautiful fretboard weirdness.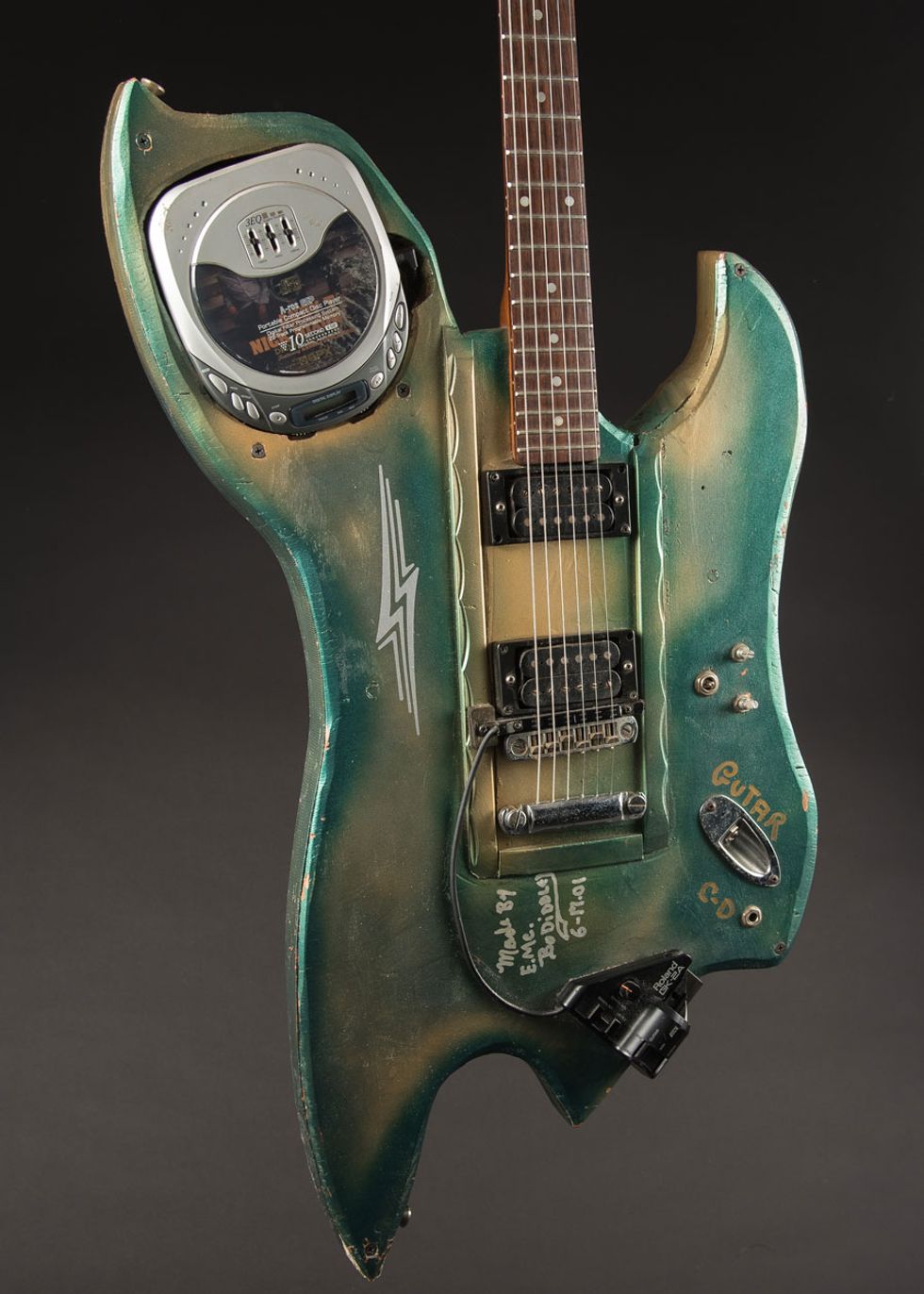 Photos by Jonathan Roncolato/Carter Vintage Guitars
Bo Diddley's Amoeba
Bo Diddley was no stranger to guitar building, but it's hard to find conventionally played guitars stranger than Bo's. This axe's amoeboid shape reminds me of the tentacled menaces from the 1968 science fiction film
The Green Slime
. Even the color exudes a kind of alien putrescence. And while the neck feels and plays killer, this is, indeed, a spacey beast.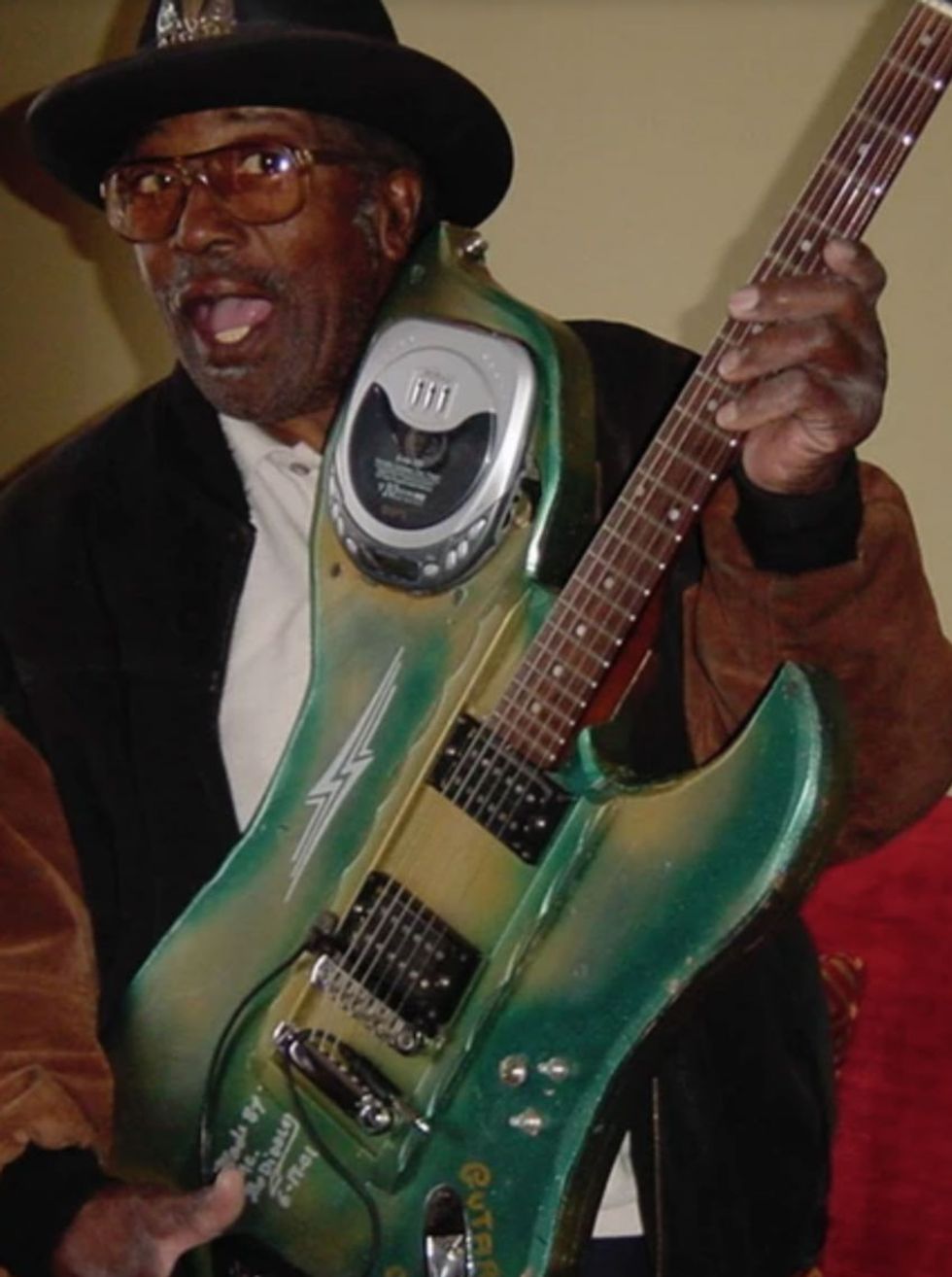 Photos by Jonathan Roncolato/Carter Vintage Guitars
The foundational rock 'n' roll giant built his first truly playable homemade axe in 1945, fashioned from a cigar box, and he continued to build guitars from slabs of wood and whatever crossed his workbench for the rest of his life. He also commissioned creations. One of the more famous is a drum machine with a Fender Stratocaster built into it. The guitar is now M.I.A., but you can find a photo here.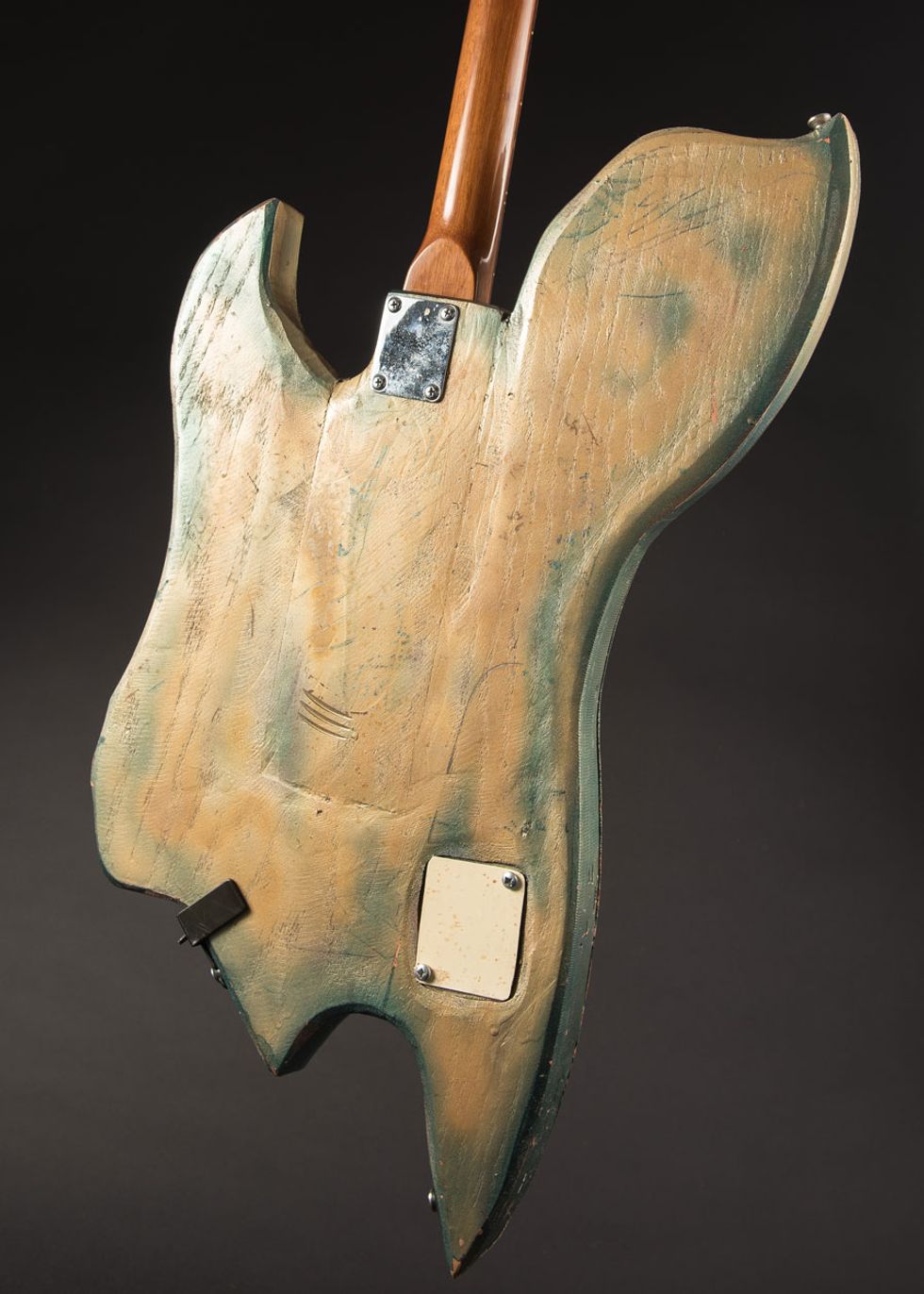 Photos by Jonathan Roncolato/Carter Vintage Guitars
After his clave-based Bo Diddley beat became a staple of rock guitar via a series of hits starting with 1955's "Bo Diddley" and '56's "Who Do You Love?," Bo convinced Gretsch to expand his love of cigar box guitars into a full-sized, rectangular signature model: the famed firebird red G5810. Altogether, there have been seven differently numbered box-like Gretsch Bo Diddley models over the years. The original is featured prominently on the cover of his 1960 LP, Have Guitar Will Travel.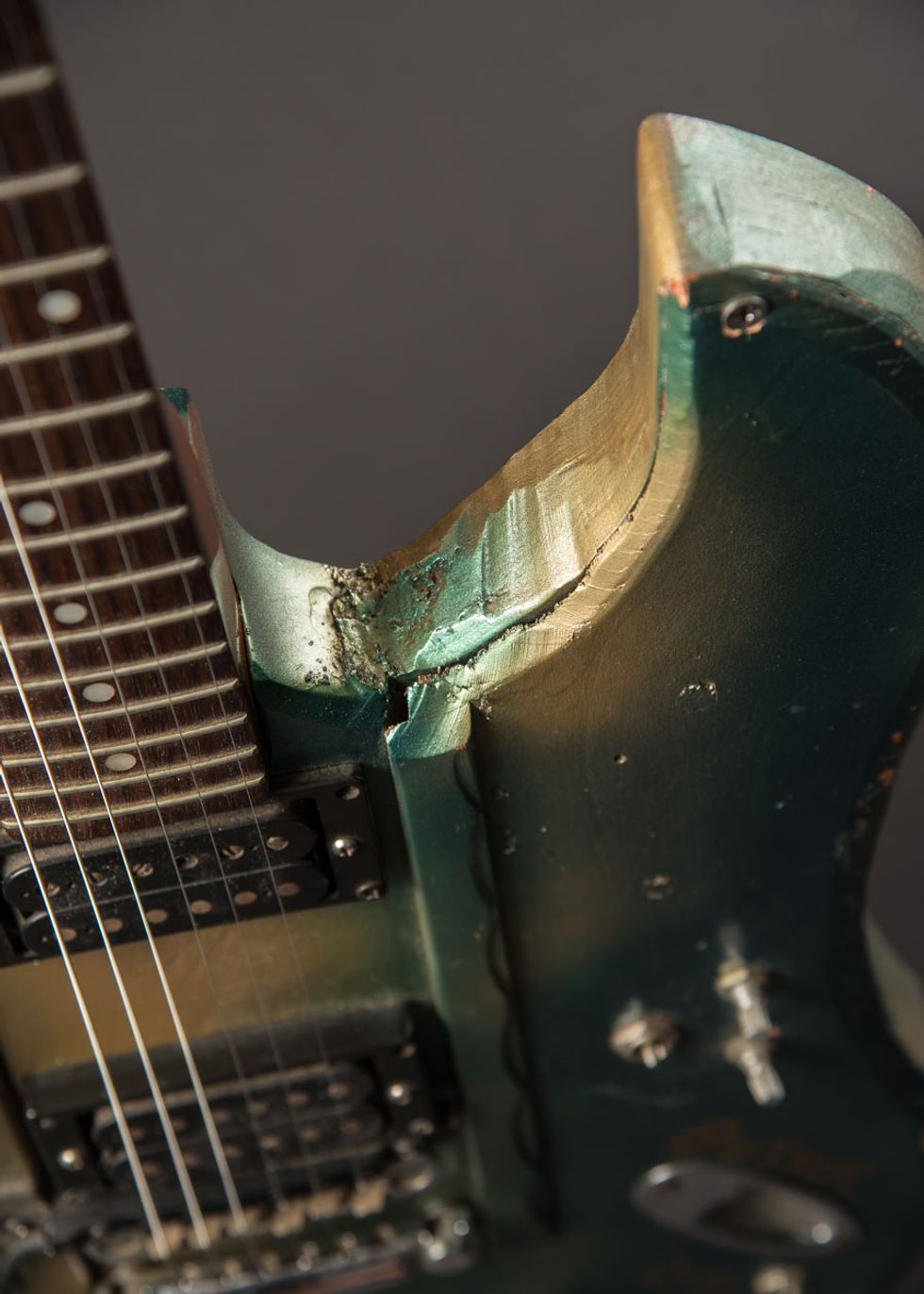 Photos by Jonathan Roncolato/Carter Vintage Guitars
In '59, Diddley induced Gretsch to also make the G6199 Jupiter Thunderbird model—another oddity with a scooped tail and lower end that Diddley requested because he felt the wider body of his Gretsch 3161 got in his way. Its latest iteration is Gretsch's Billy-Bo, based on an example Diddley gifted to Billy Gibbons.
The evidence of Diddley's passion for building and commissioning oddball 6-strings is in photos all over the internet. And it's also now on the wall at Nashville's Carter Vintage Guitars, where the 2001-built amoeba guitar hangs with a $30,000 price tag.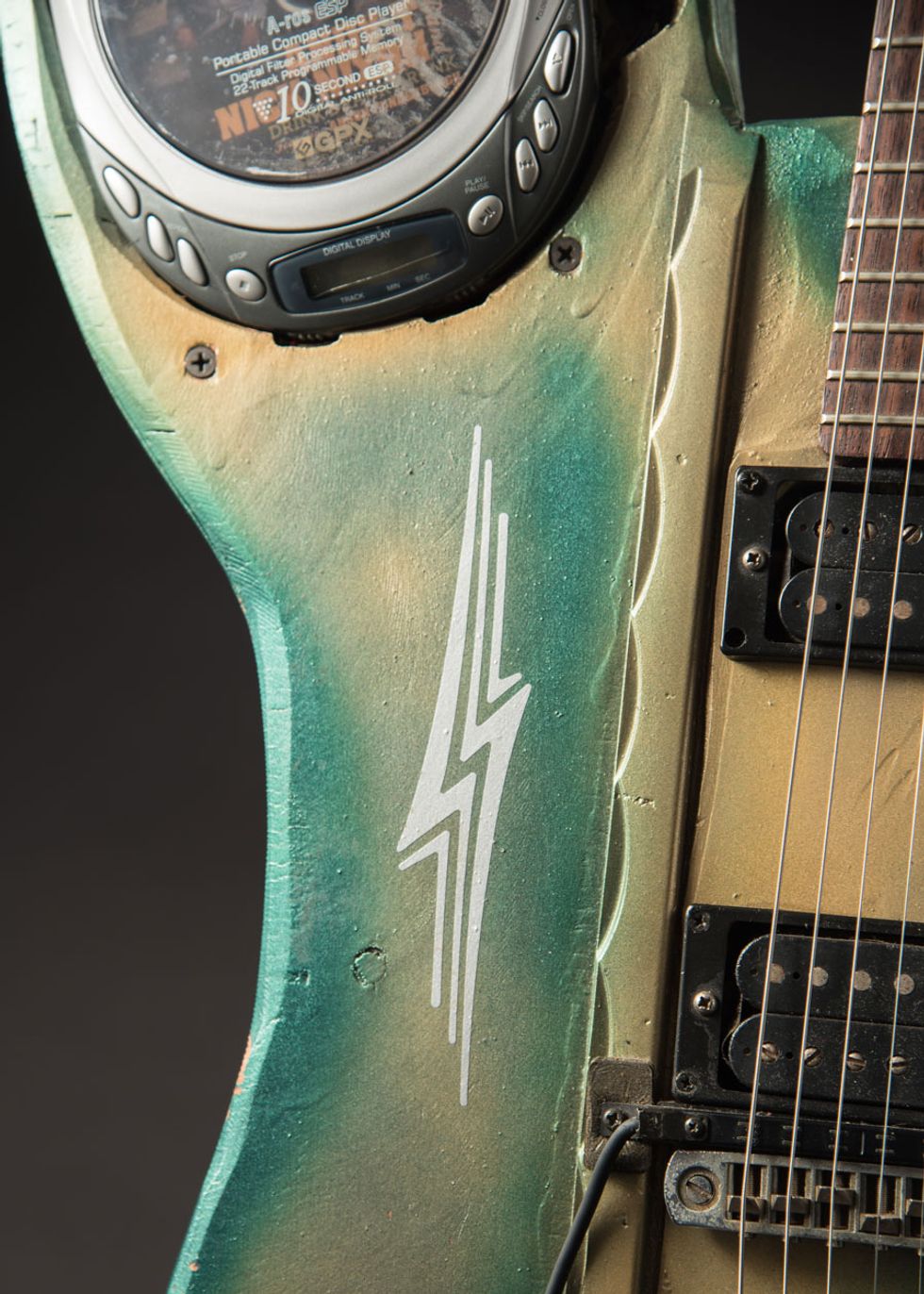 Photos by Jonathan Roncolato/Carter Vintage Guitars
Its lines are less-than-elegantly carved, and the body is plywood with a plywood top that's mounted in place by wood screws. The weight? Well, it seems heavier in my hands than my '68 Les Paul, which comes in at 12 pounds.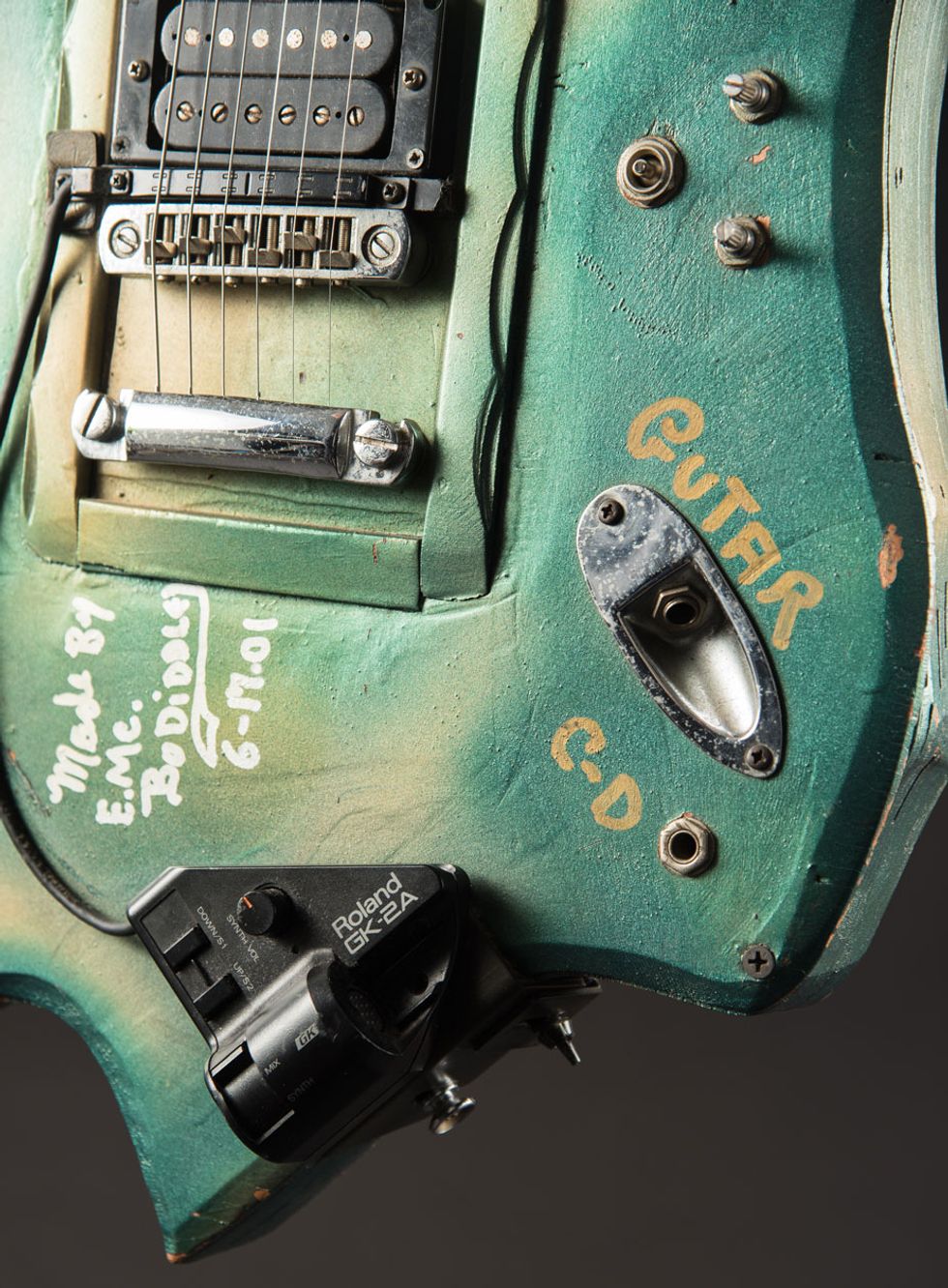 Photos by Jonathan Roncolato/Carter Vintage Guitars
And yes, that's a CD player mounted in the upper tentacle. It's a mystery whether Bo used it to play along to recordings or intended the player to run into a guitar amp for a one-man-band effect onstage, but it has its own out jack. The guitar was placed on consignment at Carter Vintage by Diddley's grandson, who, according to Walter Carter, knew little about it and had found the 6-string in a closet.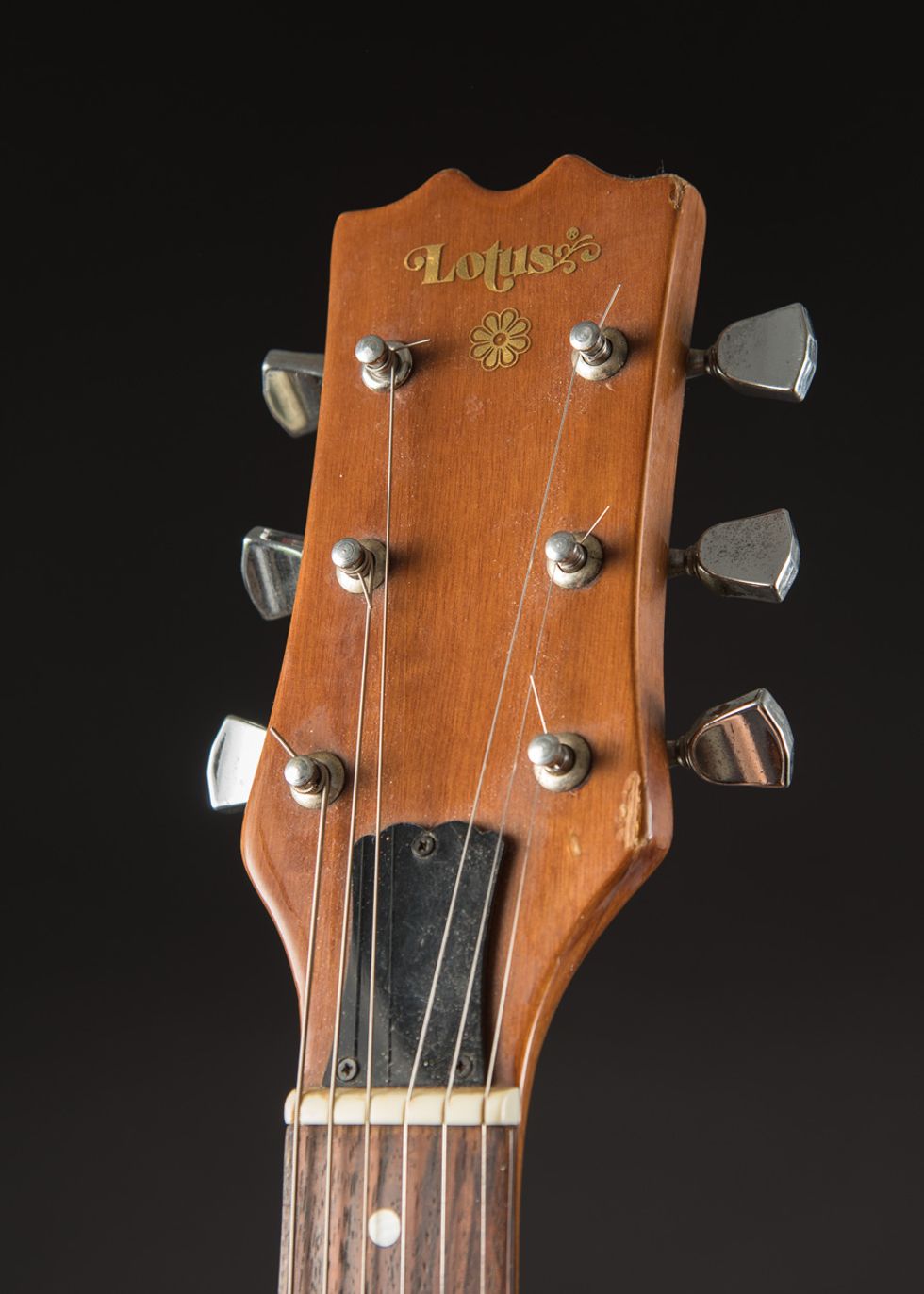 Photos by Jonathan Roncolato/Carter Vintage Guitars
Besides the CD player—which works—the other sound sources are a pair of humbuckers and a Roland GK-2A synth pickup. The Lotus neck is key to the guitar's playability, and its tuners hold their ground, making this green alien more functional than might be anticipated.
Here's Bo Diddley rocking like a damn freight train on The Ed Sullivan Show in 1965, with one of his specially sculpted Gretsch Jupiter Thunderbirds.
---