30 pedalboards used by Premier Guitar readers
"British country rocker Charlie Savigar uses this Gator Mega-Bone board with an Ernie Ball volume pedal (on loan from her lead guitarist!), Boss TR-2 Tremolo, T-Rex M©ller pedal (for tone and solo boost), a vintage Boss BF2 Flanger, vintage Cry Baby Wah-Wah, Boss DD-7 Digital Delay and finally a Boss TU-2 chromatic tuner. There is also a Vox VFS2A footswitch for controlling her limited edition red Vox AC15C1 (just visible behind) and a Boss VE-20 Vocal Processor for voice effects."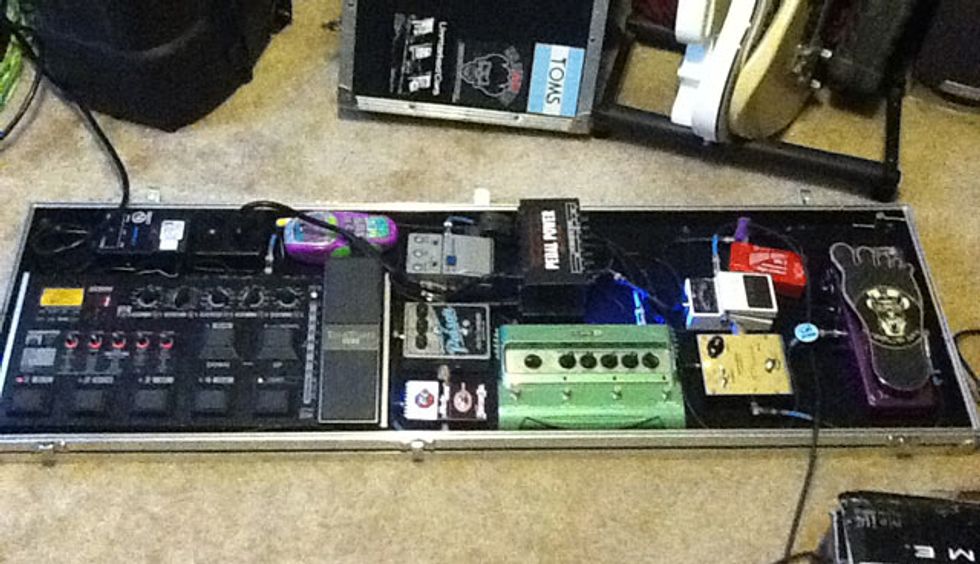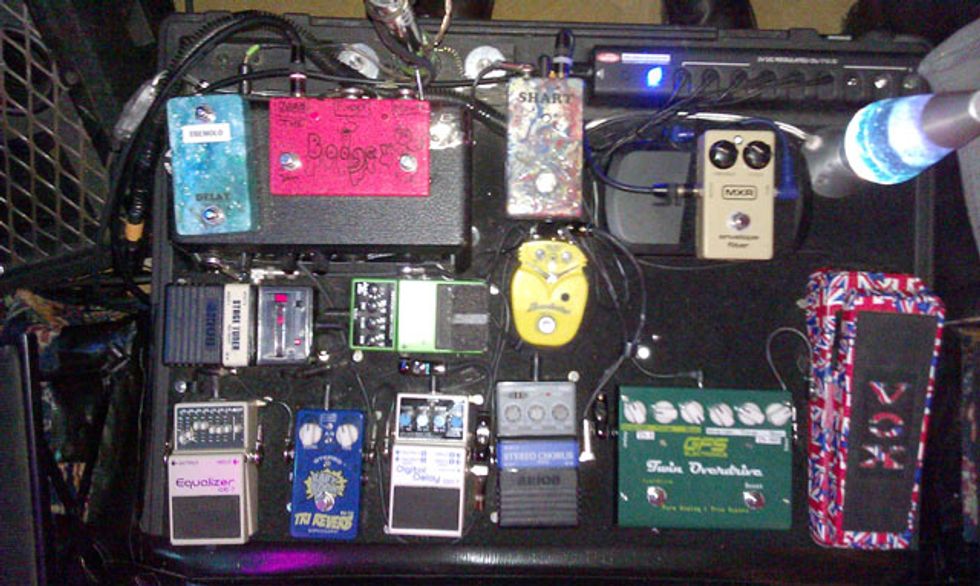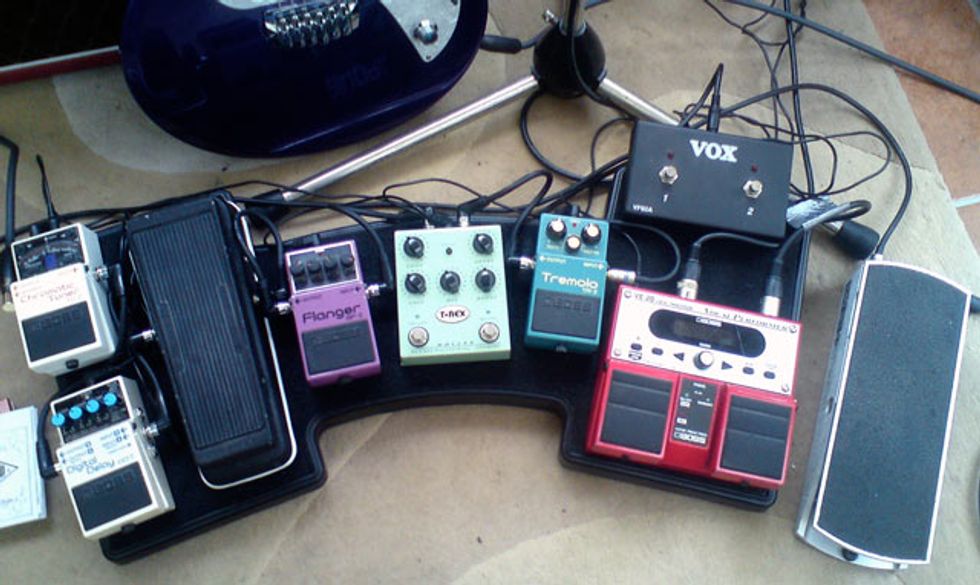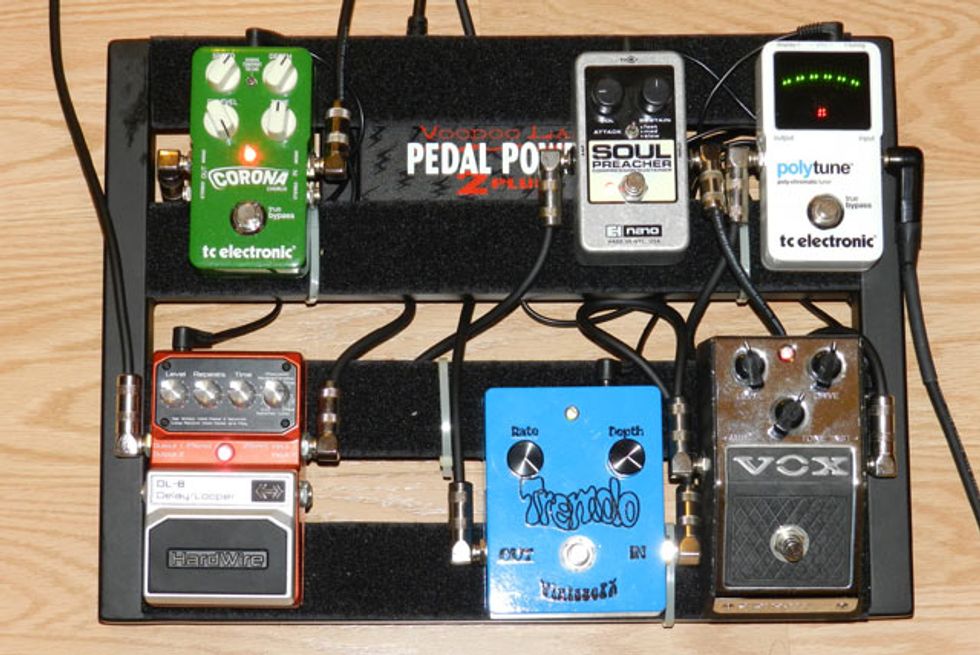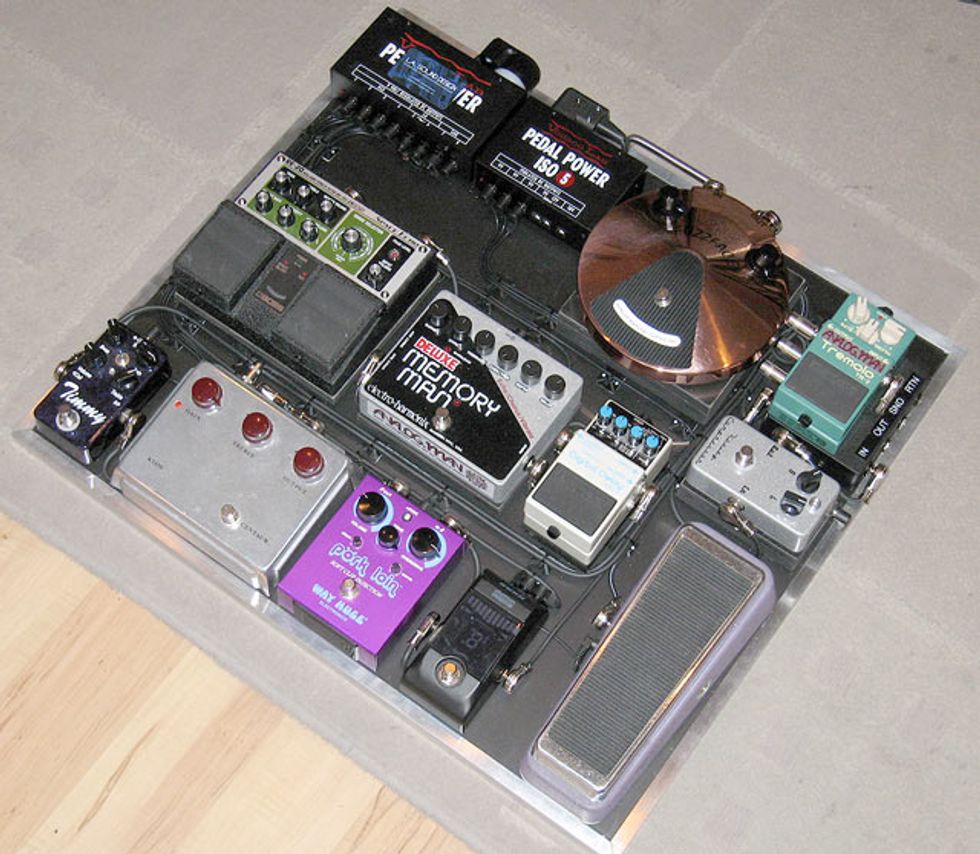 Submit your photos and captions to rebecca@premierguitar.com to be included in our next pedalboards gallery. If you've already submitted your photos, there's no need to resubmit, just keep an eye out for a future gallery.