Boss HM-2w Waza Craft Heavy Metal Review
The foremost pedal for Nordic metal nastiness returns, more potent than ever.
A clever re-working of a classic metal-toned distortion, with enhanced versatility.
Arguably less versatile than Boss would like us to think.
4
5
4.5
4.5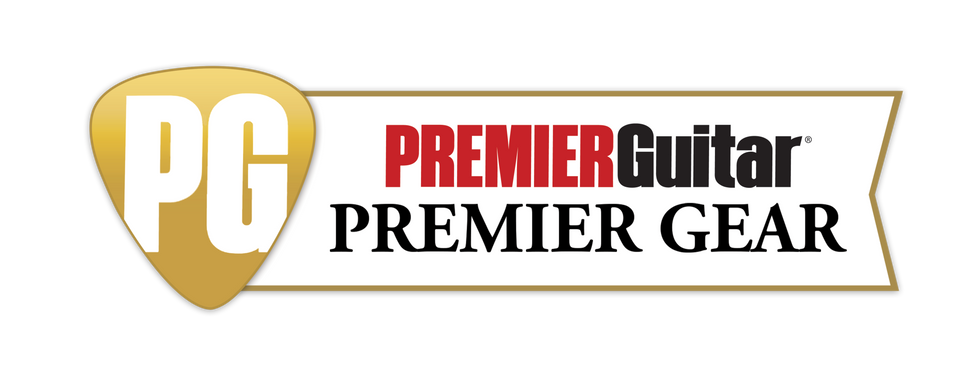 It's comforting that Boss pedals haven't changed their basic look and format since the late '70s. For all the boutique marvels that have come and gone, opening a Boss box still instills a sense of reliability. Boss pedals aren't just comfortingly familiar and bulletproof, though. Many Boss circuits are groundbreaking, timeless classics that deliver distinctive sonic results. And there's a strong sense of classicism about the HM-2w Waza Craft Heavy Metal pedal, a revamped reissue of the popular distortion originally manufactured from 1983 to 1991.
---
The original HM-2 accidentally came to define the aggressive chainsaw grind of Swedish death metal. It also offered more traditional cranked-stack-in-a-box tones suitable for mellower metal (yeah, "mellow" is relative) and heavy rock. The new HM-2w Waza Craft excels at both, and is more potent, to boot.
Boss HM-2W Waza Craft Heavy Metal Review by premierguitar
 Waza Up
On the HM-2w, the classic Boss recessed control panel is home to four knobs for distortion, a "color mix" EQ section with high and low knobs, and a master output level. Waza Craft updates enter the picture in the form of a small slide switch on the crown that selects between original voicing (S, for standard) and a custom tuning (C) that's tighter and more aggressive. The pedal has a lower noise floor and 3 dB more output than the original, as well as an improved buffer when bypassed. Like the original, it also looks just plain mean.
Pedal to the Metal
The original HM-2 Heavy Metal was among the first pedals to wear the amp-in-a-box mantle. Don't let that loose classification fool you, though. The HM-2w Waza Craft is a full-blooded distortion pedal. You wouldn't exactly call it "tube-y." But scooped sizzle and doomy buzz saw harmonic saturation? It has loads of that on tap. The reduced noise helps explore those textures with a lot more confidence, too.
The "C" mode adds some gain, saturation, and punch, with just a little more push in the mids and some added upper-mid/treble bite.
While Boss claims the HM-2w Waza Craft is capable of lower-gain tones—a little classic rock or vintage metal, perhaps—the pedal's priorities are clearly more metal-aligned. Crank all four knobs and you'll feel your amp blazing and sounding joyously evil in the process. To say the HM-2w pushes a front end is an understatement. Generally, the pedal's voice is predisposed toward a scooped EQ profile, but the color mix knobs, while not super rangy, are effective at dialing in some variations.
The "S" mode does a great job of copping the original tones. The "C" mode, meanwhile, adds gain, saturation, and punch, with just a little more push in the mids and some added upper-mid/treble bite. I'd call it contemporary rather than more aggressive. But it proved to be my favorite mode in a pedal that offers many cool, super-fun paths to metal mayhem.
The Verdict
Built like a Boss and packed with distortion power, the HM-2w Waza Craft does a great job re-creating the original Heavy Metal's chainsaw grind and, somehow, adds muscle and headroom for extended modern metal hijinks. The HM-2w has a strong personality, and some shoppers might want to gauge how retro and transformed they want their amp distortion and associated dynamics to be. But if you're on board, the HM-2w delivers a breed of proto-metal distortion that's in a league of its own.