Tonal Tinker Toys: Reader Pedalboards 2018
When it comes to pedal puzzles and putting together your dream sound rig, there's no right way—just your way. Check out these boards from your fellow readers, and be inspired!
Antonio F. Lima Jr: "Boss City" Aviator
A Brazilian Air Force Aviator Colonel from Florianópolis, Brazil, sent us this board and here's what he had to say about it:
I've been playing the guitar for over 35 years. I started on an old acoustic at the age of 9. At age 15, I entered the Brazilian Air Force Cadets Prep School in 1987. I started playing electric guitar and was always involved in some sort of musical "side project" since then. At that time, I was happy to put my hands on any amplifier or pedal that worked. Being a military aviator for 30 years gave me the opportunity to travel the world and, as a result, to acquire a lot of gear.
I evolved from almost "rocket science" systems to more simple solutions throughout the years. This is my simple but effective "Boss City" board. It's mounted on an old Pedaltrain and powered by two Visual Sound 1 Spot power supplies. The signal order, from right to left:
1. Boss Tuner TU-3
2. Boss Phaser PH-1r
3. Boss Super Overdrive SD-1
4. Boss Overdrive OD-3
5. Boss Graphic Equalizer GE-7
6. Boss Analog Delay DM-2
7. Guitartech (Brazilian company) line buffer and booster
Occasionally, I add a Boss Volume FV-500H and/or an Ernie Ball wah up front, depending on the repertoire. I like this setup because it's light, effective, and bulletproof. And, except for the vintage phaser and delay, all other pedals are easy to replace if anything ever goes wrong with them. All pedals are connected with (Brazilian company) Santo Angelo's Z rigid plugs.
Thank you for reading my little story. I hope you liked it!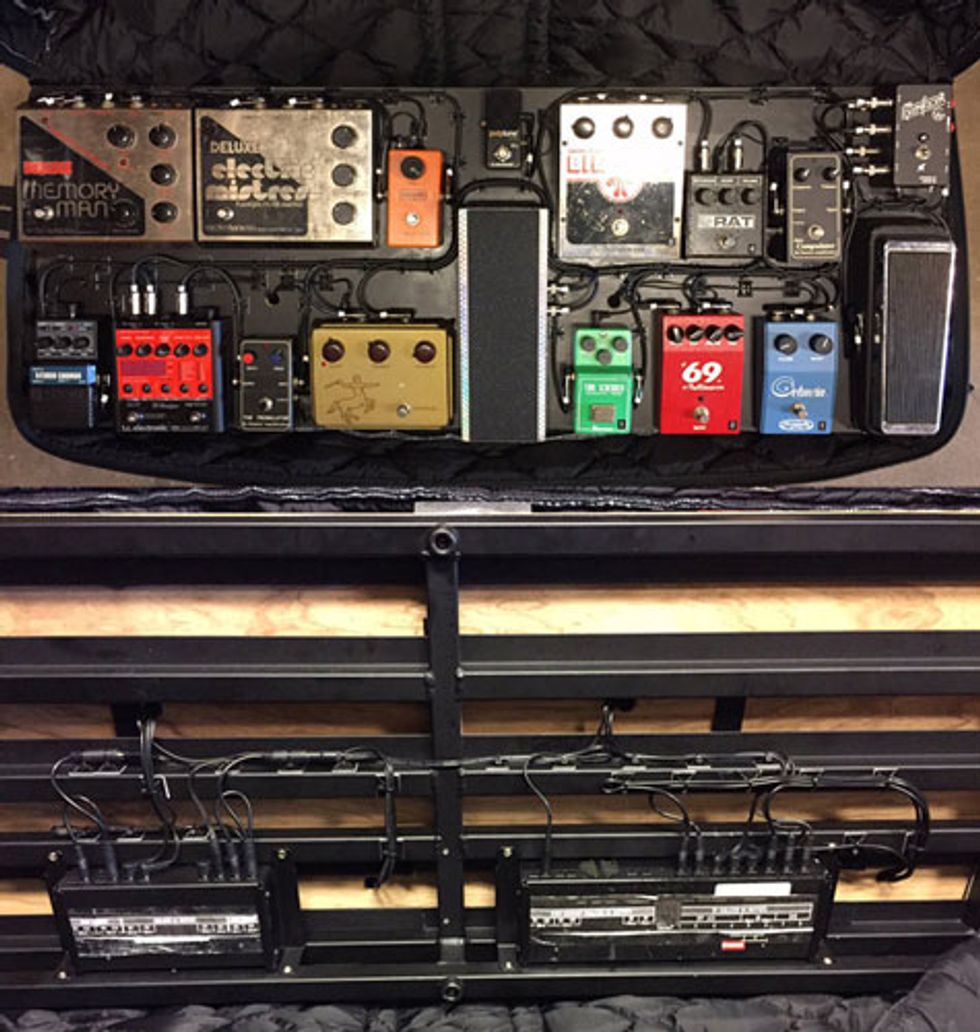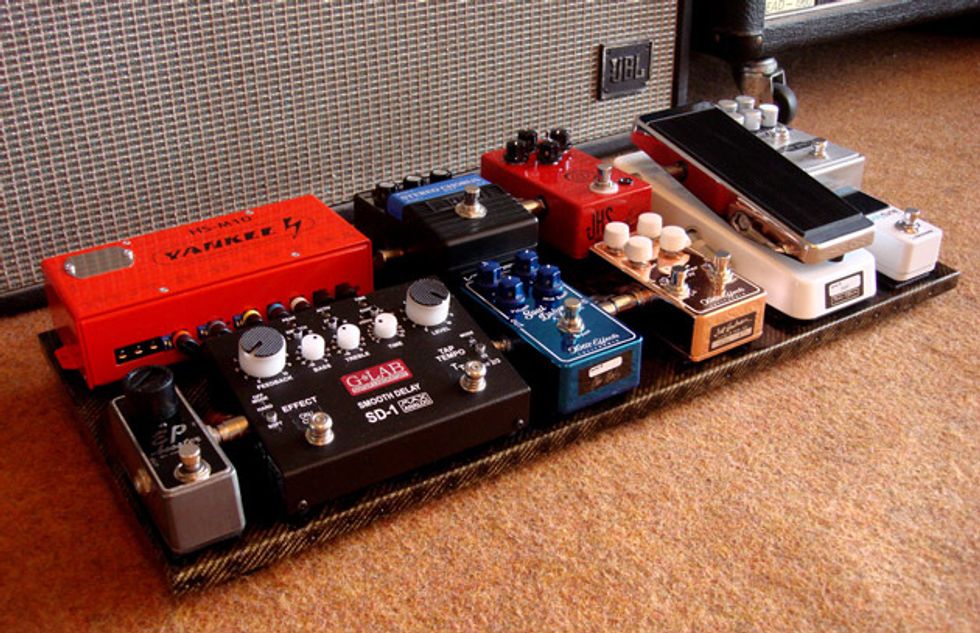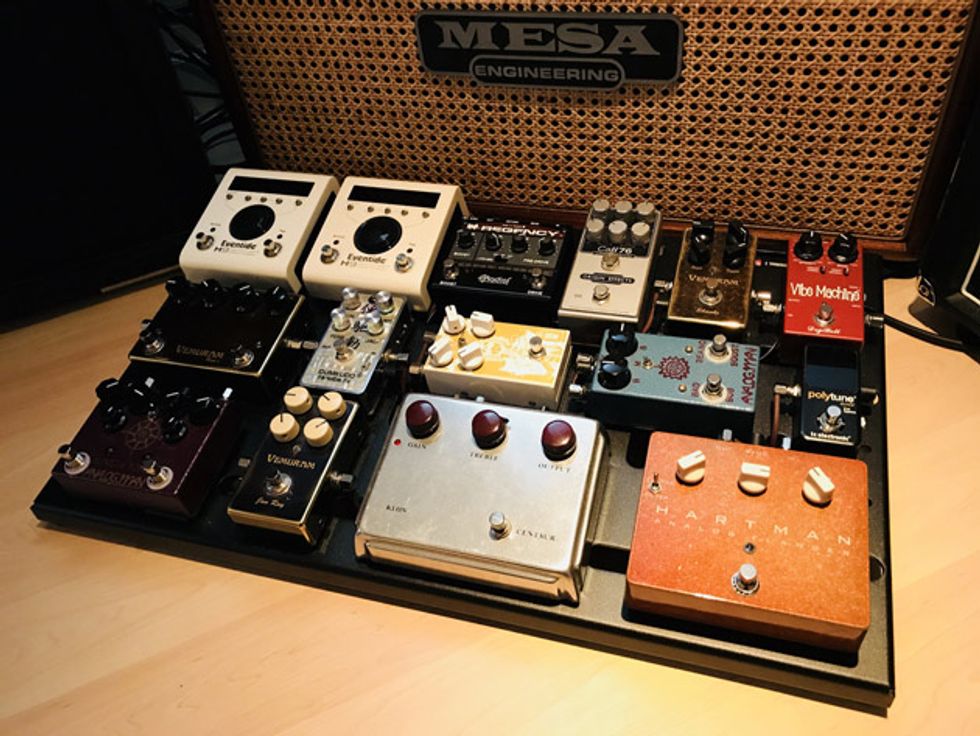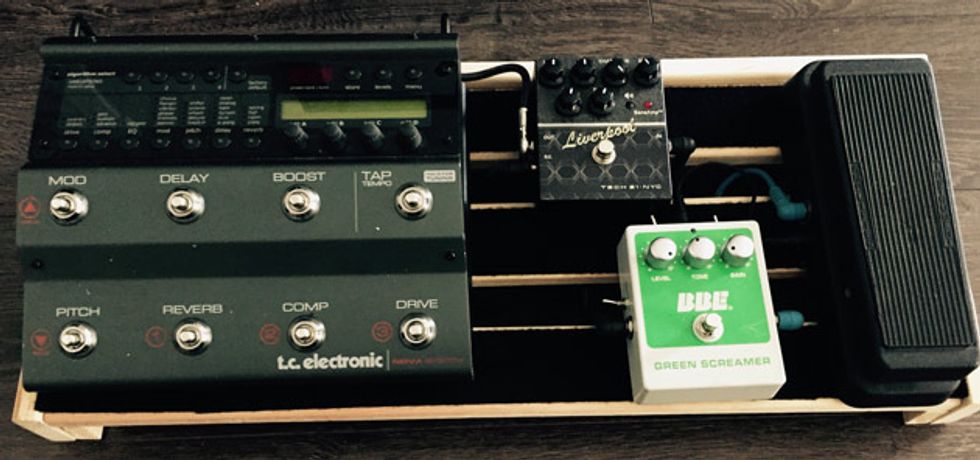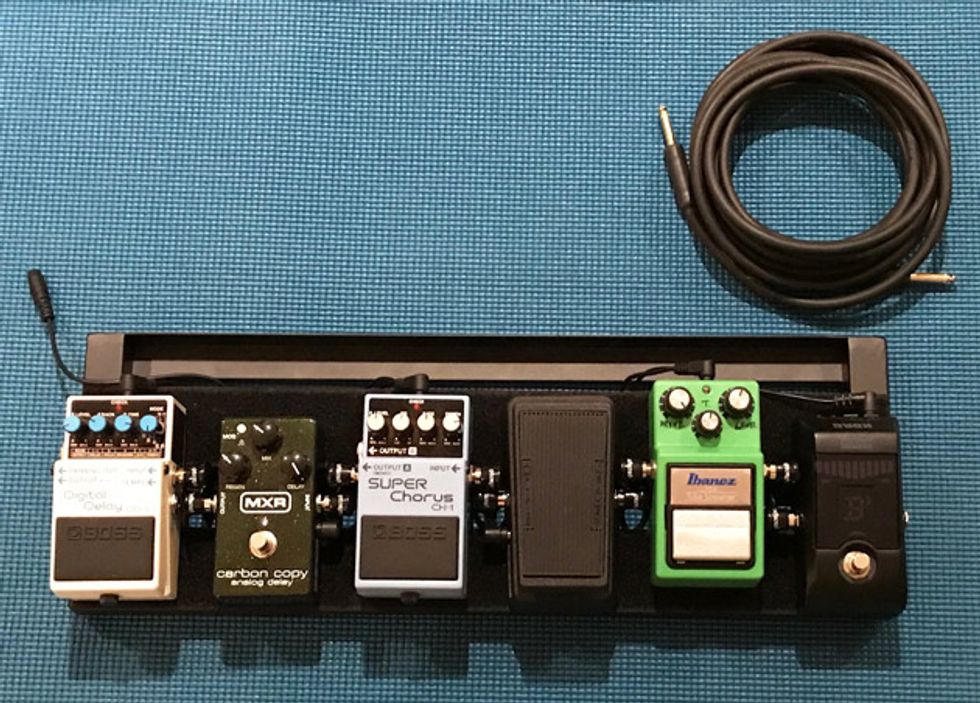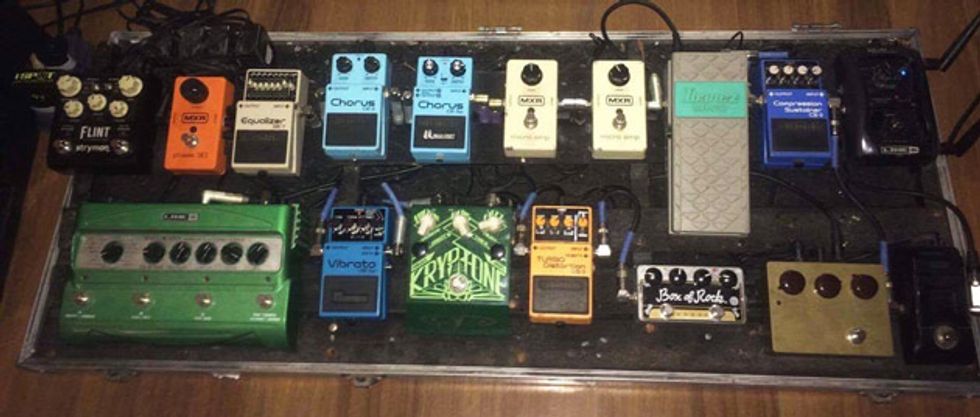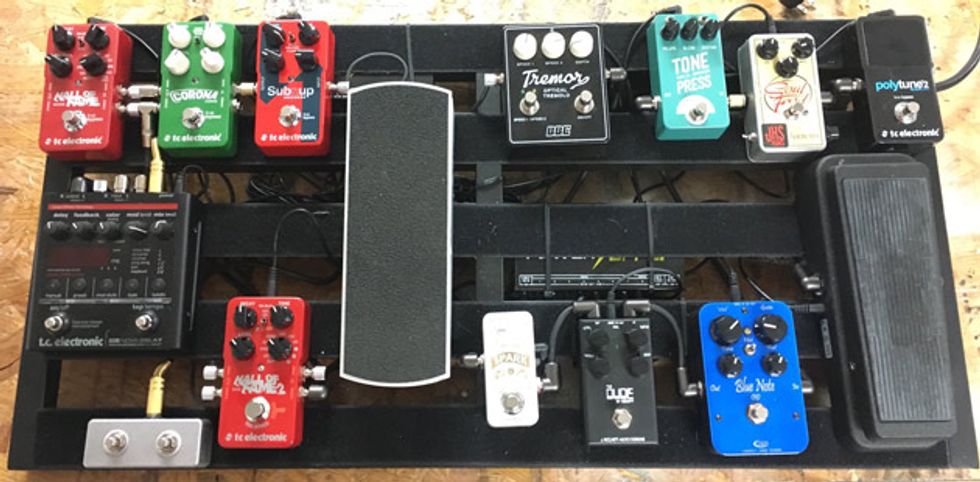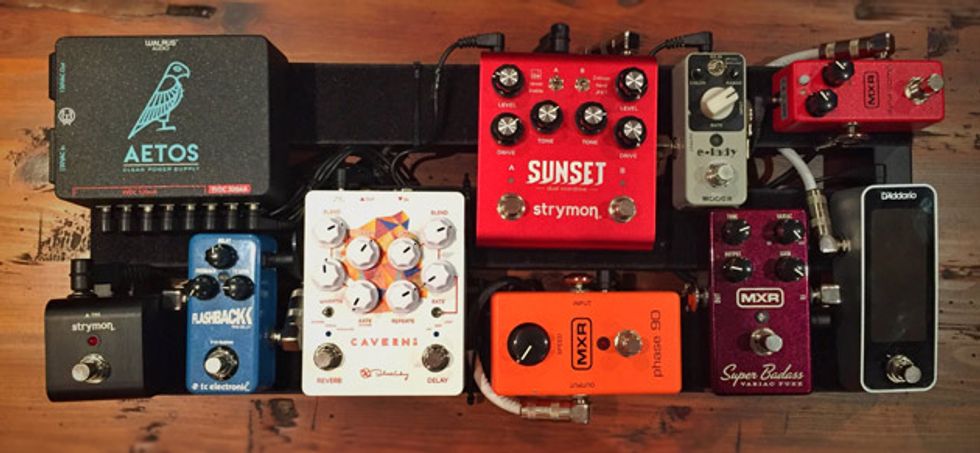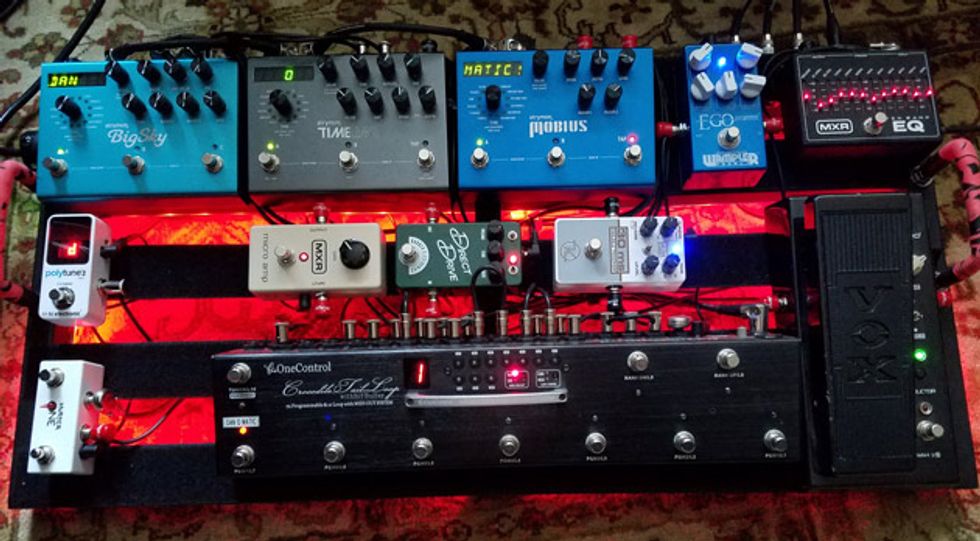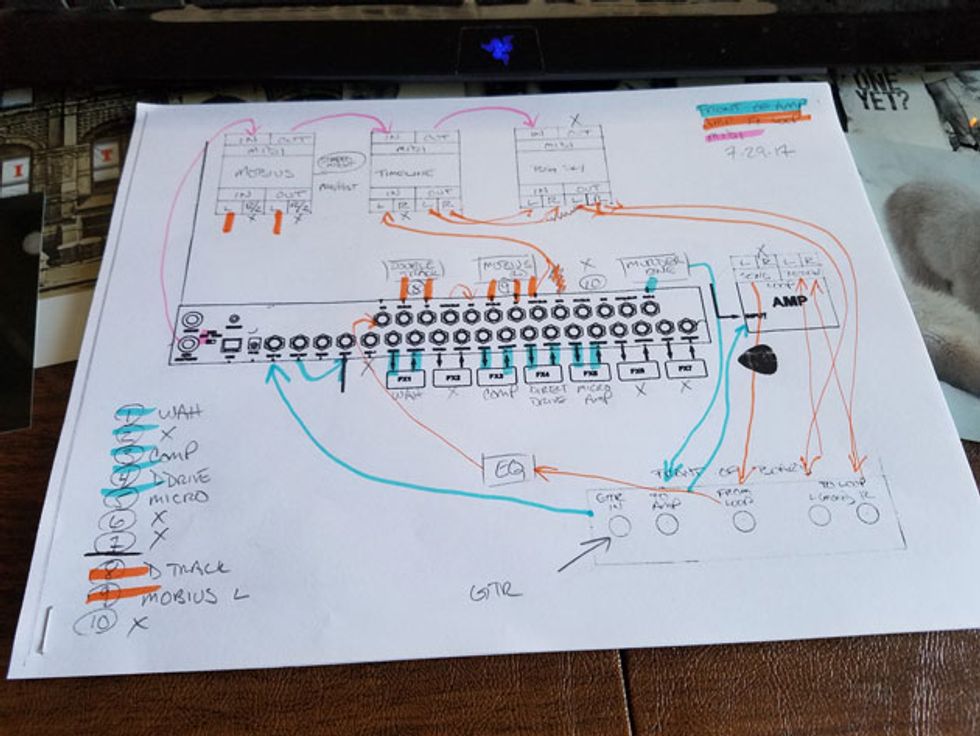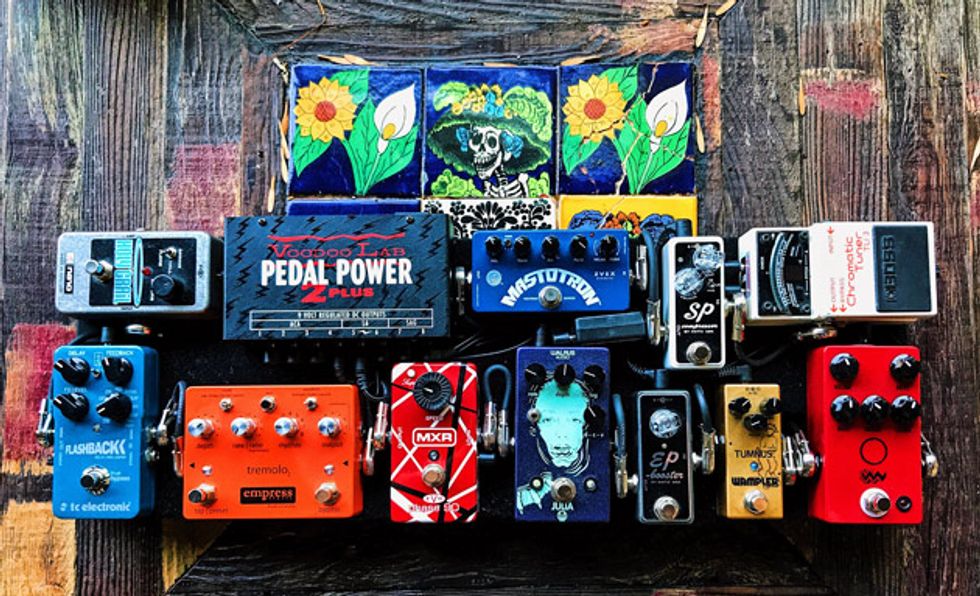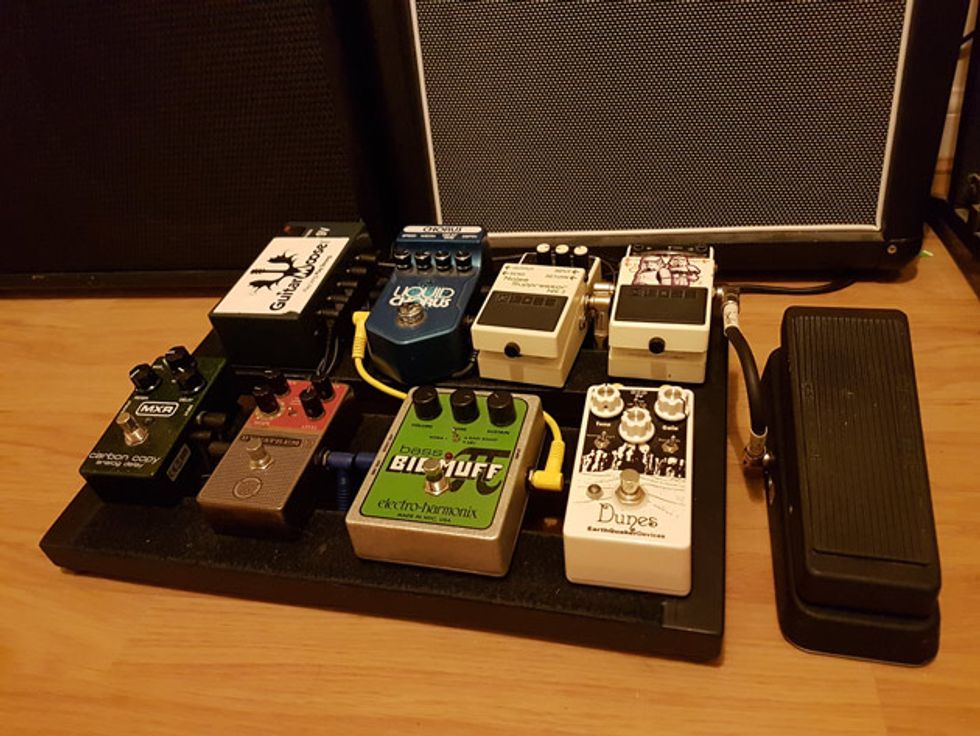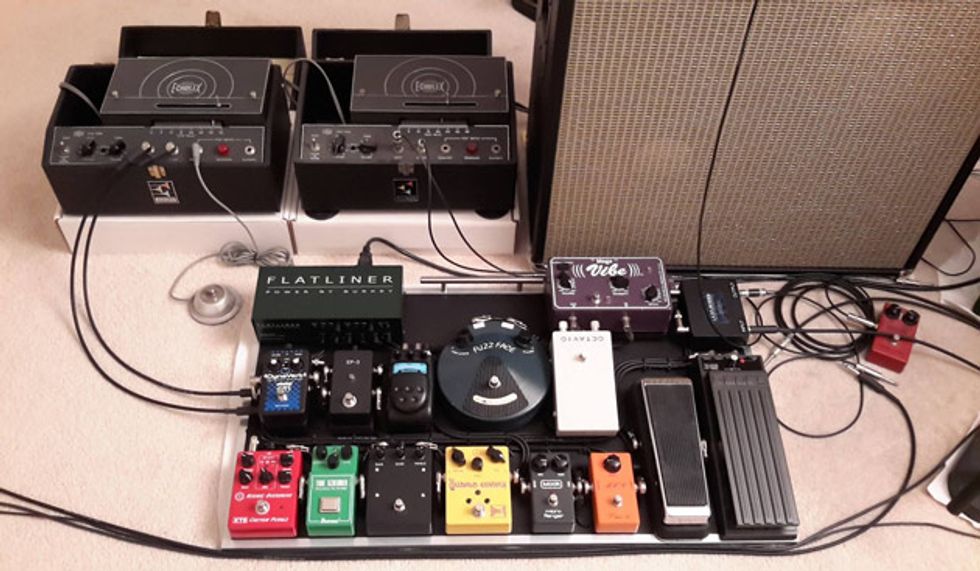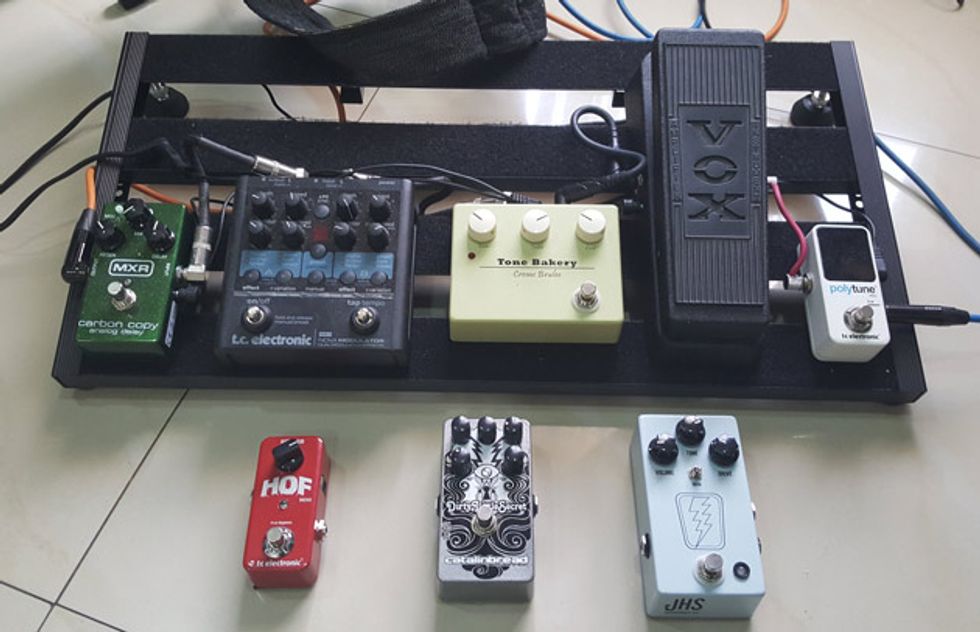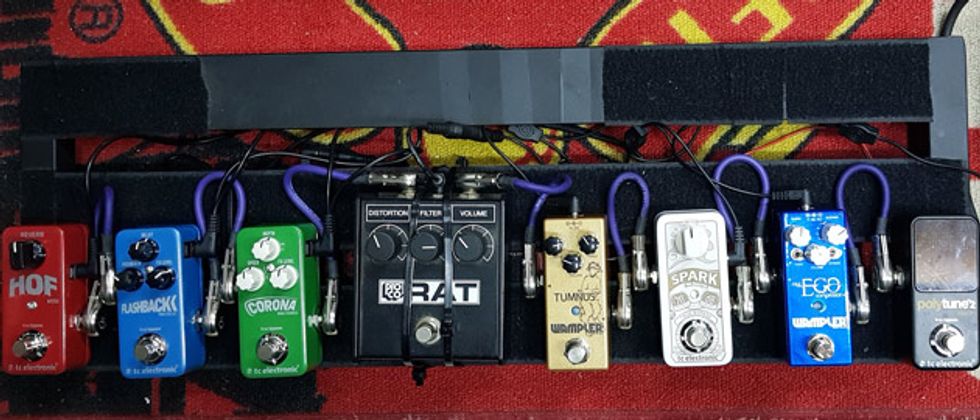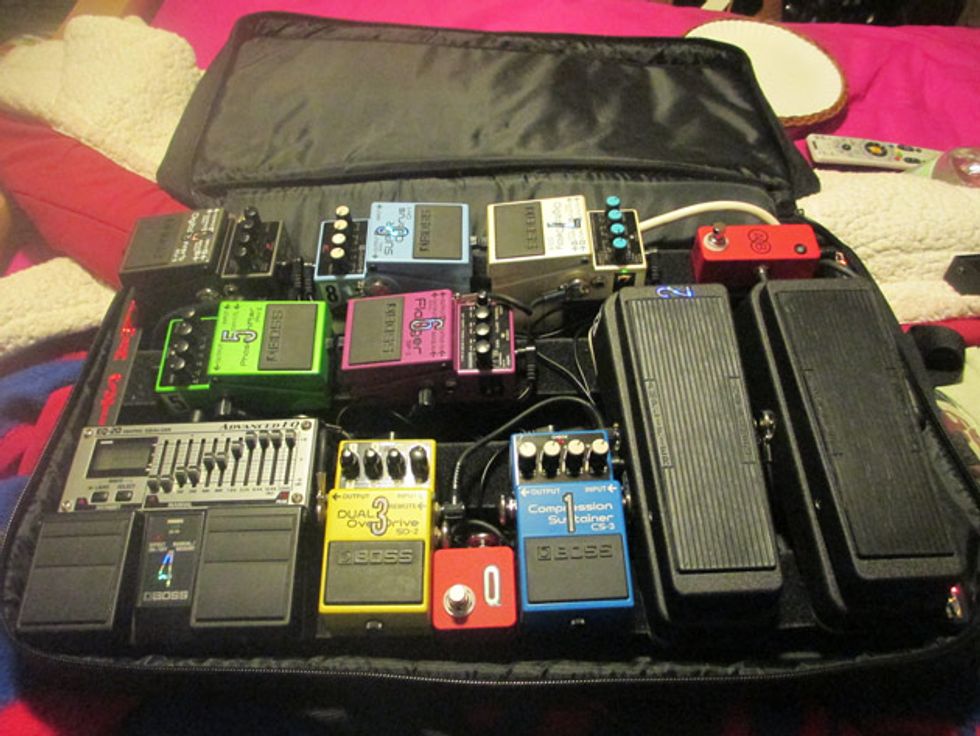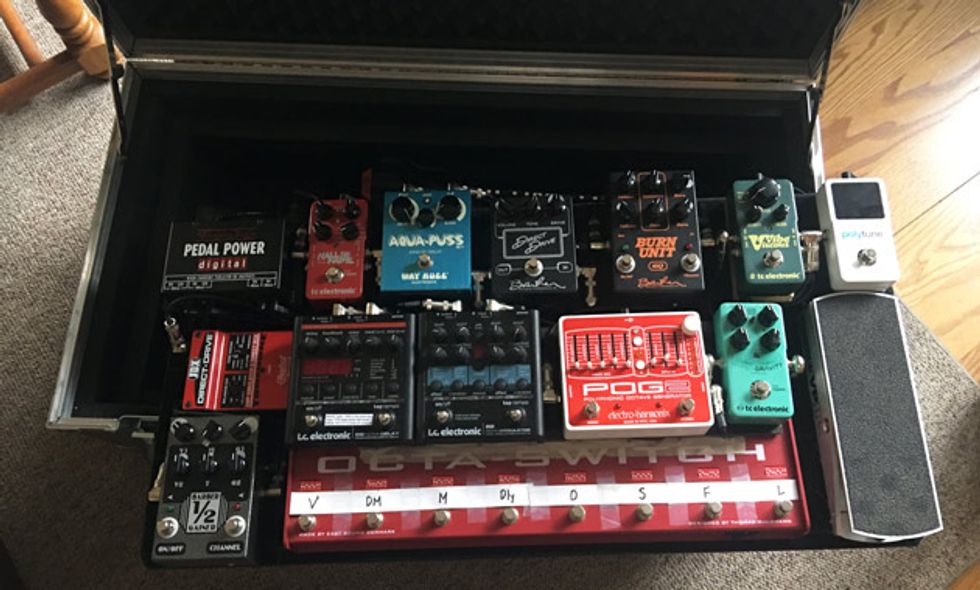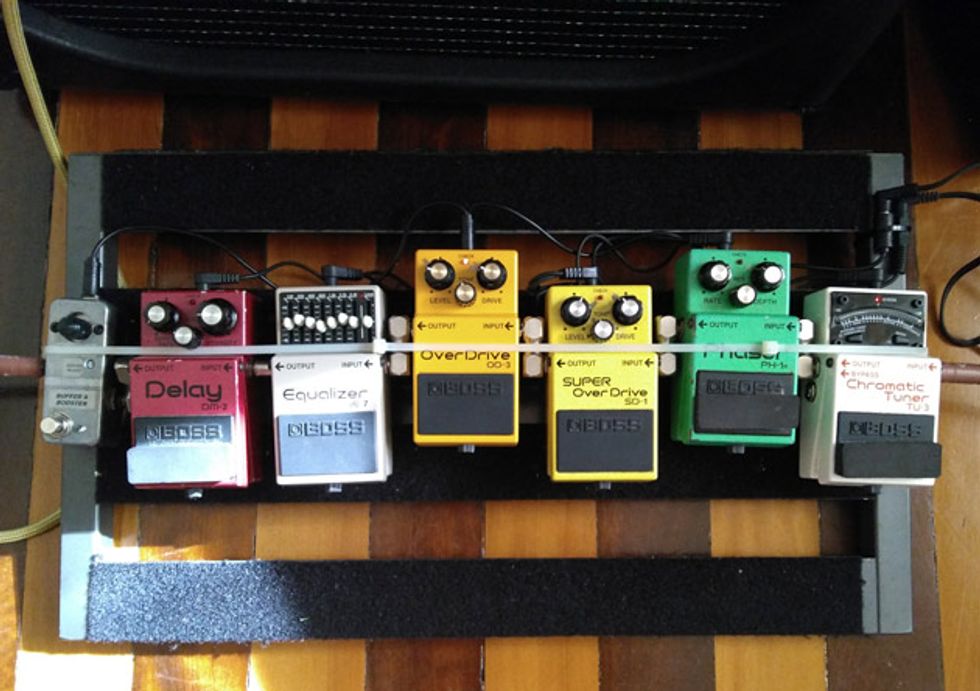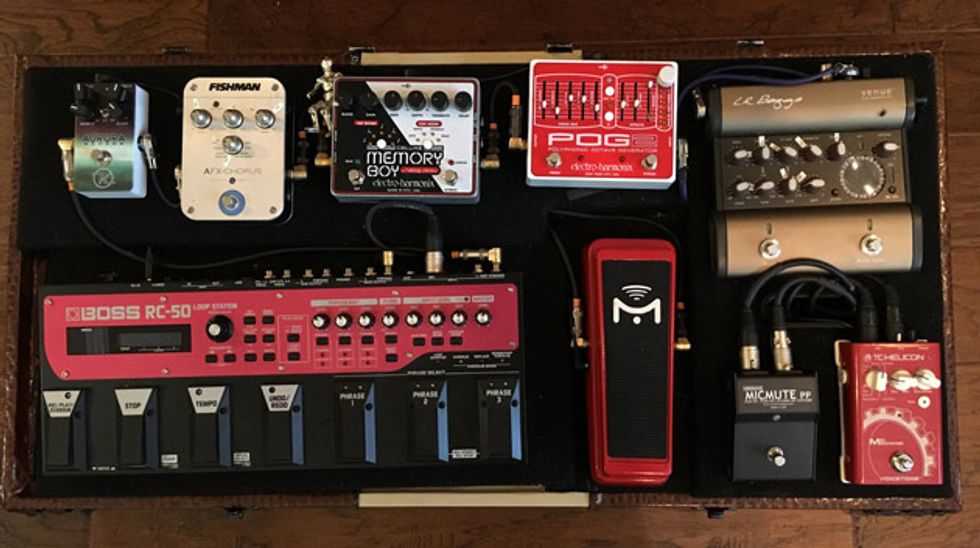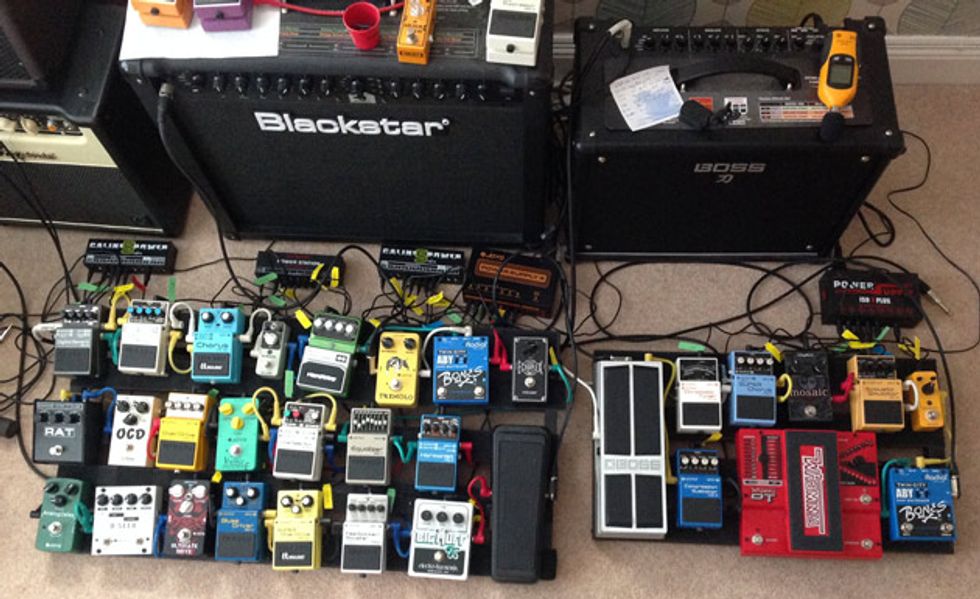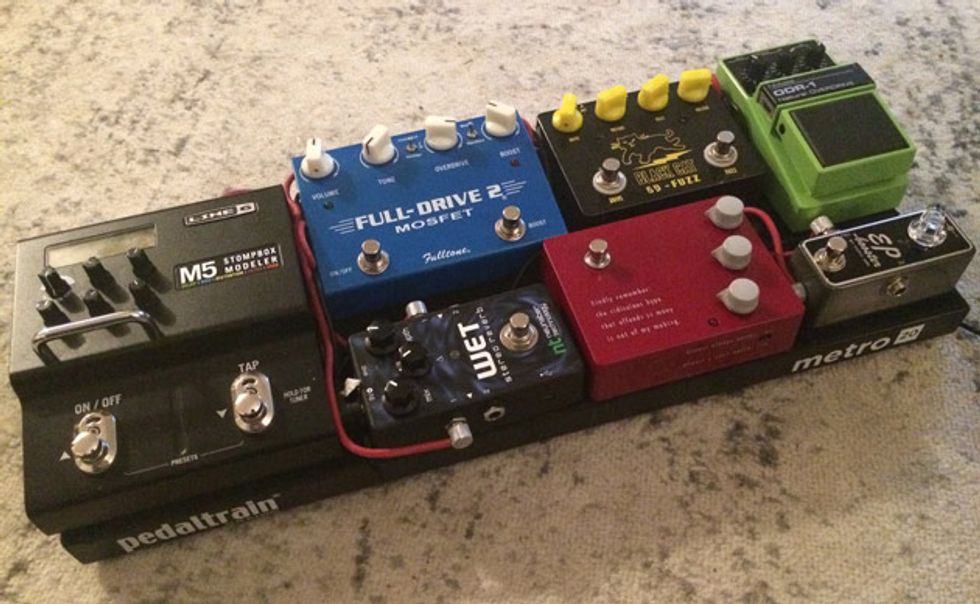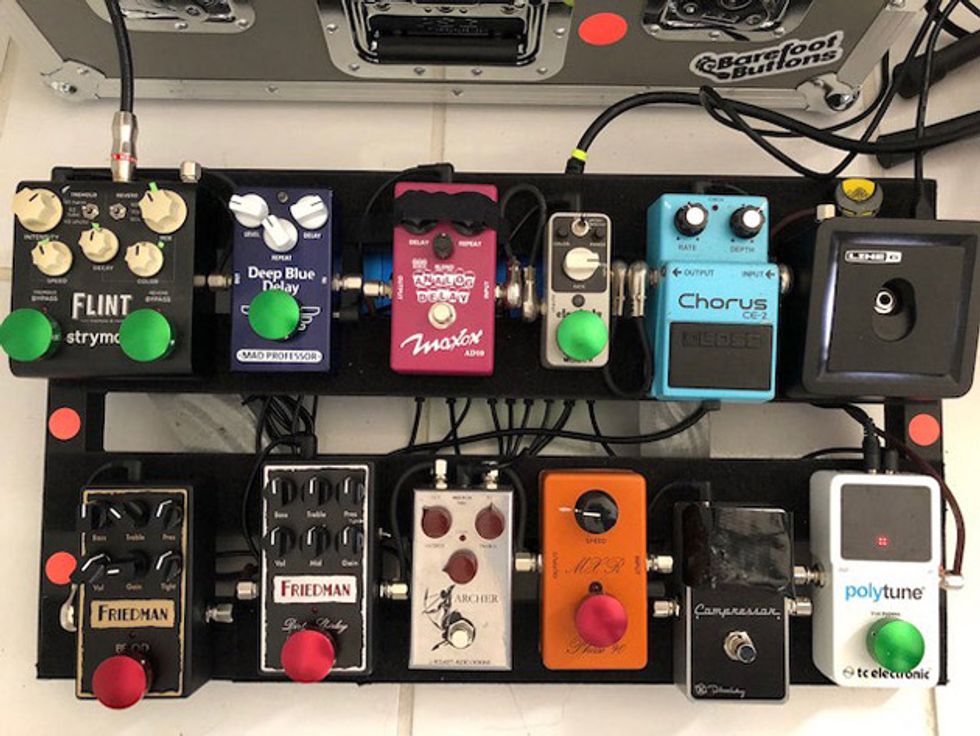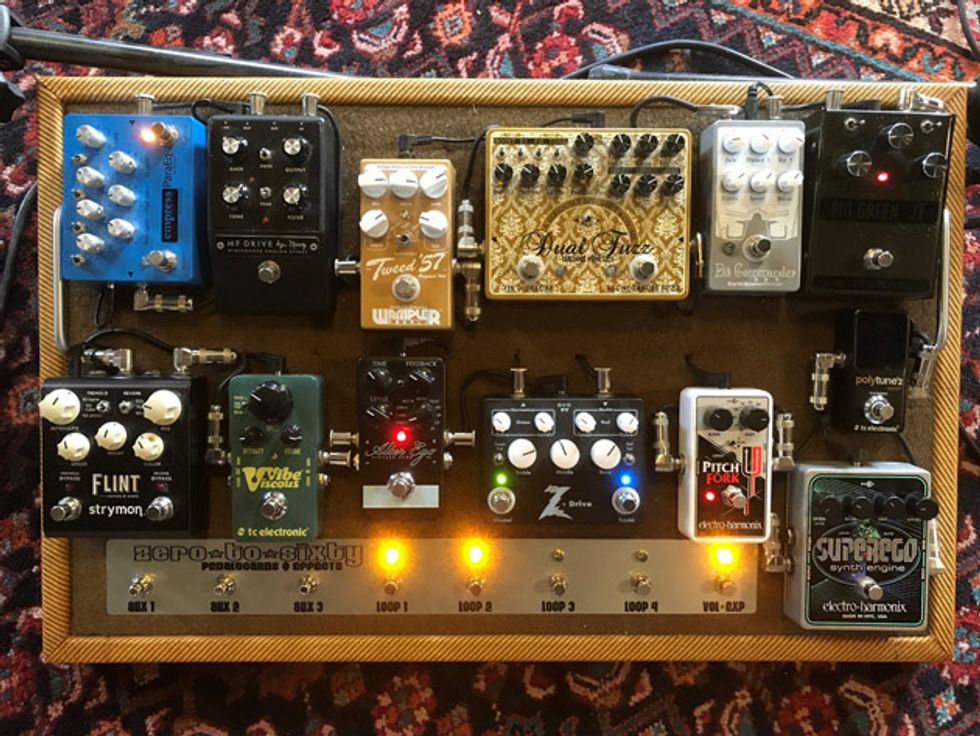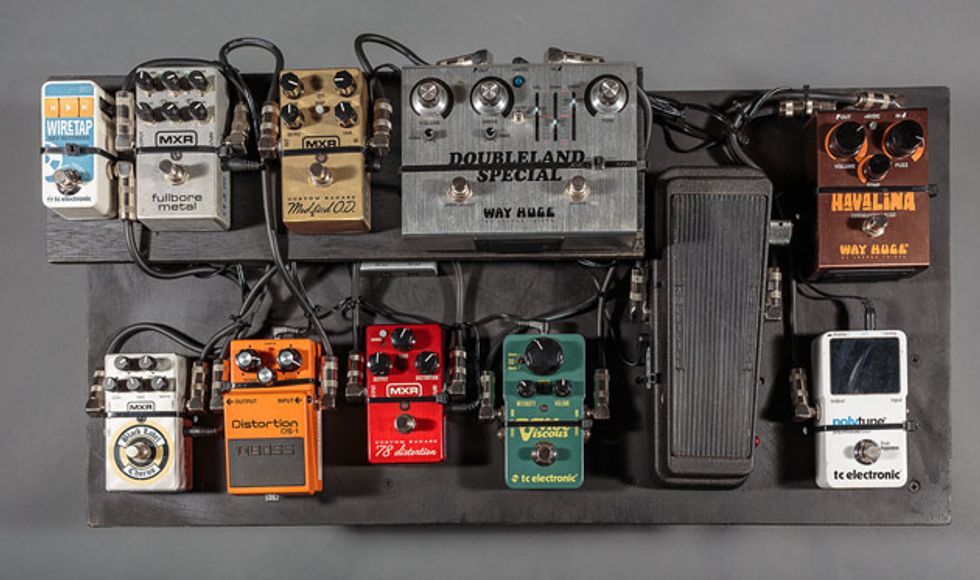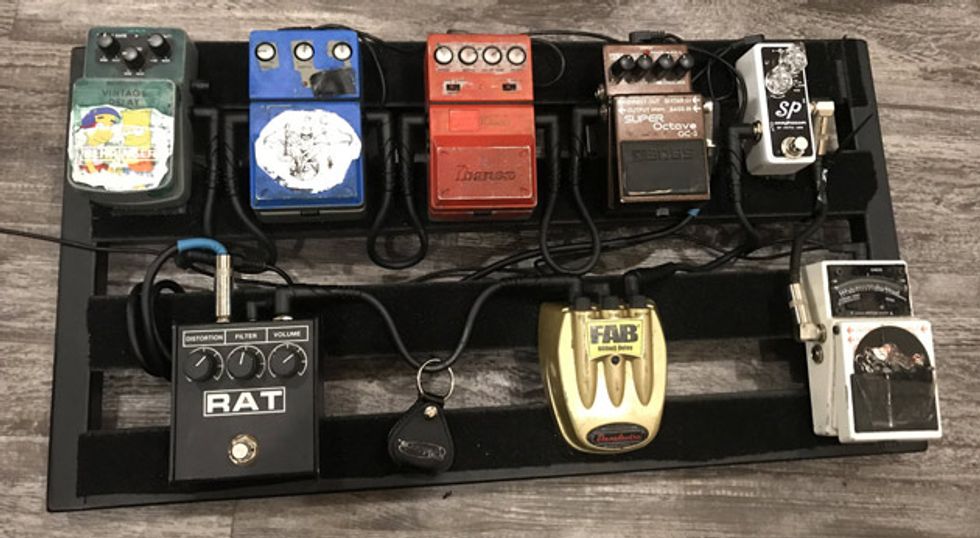 It's that time of year, when Premier Guitar readers from such disparate places as Florianópolis, Brazil, to Katy, Texas, share with us their prized collection of sonic goodies. All kinds of players write in: Sunflower Bean's frontman/guitarist Nick Kivlen goes down memory lane, describing how he acquired, through many years and sources, all the pedals he loves. Simon Gotthelf, who has his own YouTube channel dedicated solely to the world of guitar and demoing gear, shows us his fave pedal configuration. A few session guitarists give advice on grab-and-go stomp setups. And then there are dozens of players who call themselves "bedroom" guitarists, many of whom know more about how to wire up a board than some stars featured on Rig Rundowns. Now, let's dig in!