Tonal Tinker Toys: Reader Pedalboards 2018
When it comes to pedal puzzles and putting together your dream sound rig, there's no right way—just your way. Check out these boards from your fellow readers, and be inspired!
Eoin Jennings: Homebody
Mr. Jennings must have some wonderfully soundproofed walls in his home in Stamford, U.K., because this reader has more than 30 stomps on what he calls a "home-use pedalboard," which is actually two separate boards. He runs wet-dry-wet with a separate feed to an acoustic amp to allow a blend of electric and acoustic guitar sounds, "like Alex Lifeson does quite a bit with his piezo-equipped Les Paul," Jennings says.
His guitar signal goes first to Radial Tonebone's Twin City ABY on the first (smaller) board, which splits between acoustic and electric signal paths. The acoustic line goes via a Moore Yellow Comp to a Boss AC-3 Acoustic Simulator, then to a DigiTech Mosaic when he wants a 12-string sound. Last is a Boss CH-1 Super Chorus to a Laney acoustic amp which has onboard reverb. "This line can also be used as a clean electric signal," he adds.
Jennings' electric line goes through a DigiTech Whammy DT for any pitch shifting or dual lead harmonies, into a Boss CS-3 compressor sustainer, and through a Boss FV 500H volume pedal, which has a connection out to a Boss TU-3 tuner. The main output goes to the main board via the Dunlop Cry Baby Wah. Next is the Big Muff Pi with Tone Wicker. From there it's a Boss LS-2 Line Selector, which divides the signal into lead and rhythm lines (he can also run signals in parallel). His lead line feeds a Boss FB-2 Feedbacker Booster for midrange cut or occasional feedback. Stacked drives are a Boss Waza SD-1, Boss Blues Driver BD-2, and then a Joyo Ultimate Drive giving everything from mild drive to thick high gain. From there are two delays, the Joyo Analog Delay ("used mainly as a short delay note thickener") and a Joyo D-Seed for longer delays stacked with a Boss DD-7 later in the chain. That loop returns to the LS-2. The rhythm loop has a Joyo Vintage Overdrive (Tube Screamer clone), a Boss OD-1X, a Fulltone OCD, and a Pro Co Rat, and then also returns to the LS-2.
From the LS-2, the signal combines and transits to a Boss PS-6 Harmonist, typically used to generate an octave below or above (for 12-string emulation), then via Boss GE-7 Graphic Equalizer through Dunlop Echoplex booster. Here it reaches another Twin City ABY. The first path (dry) goes via a Joyo Tremolo to the dry amp, a Blackstar TVP. The wet signal goes through a DigiTech SP-7 Phaser, a Mooer Eleclady, and then to his favorite pedal, the Boss Waza CE-2W Chorus. From there the signal goes in stereo to a Boss DD-7 and again in stereo to a Boss RV-5 onwards in stereo to the pair of wet amps (a Boss Katana and Bugera Infinium).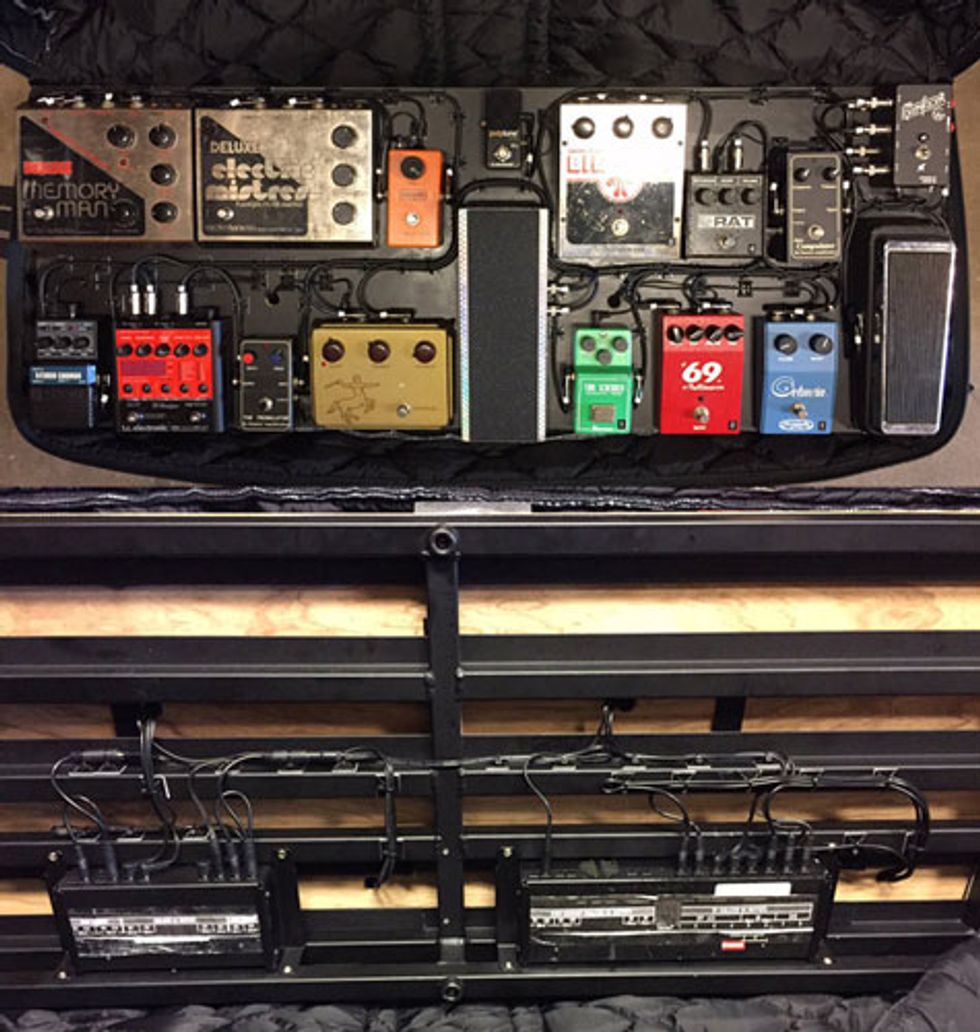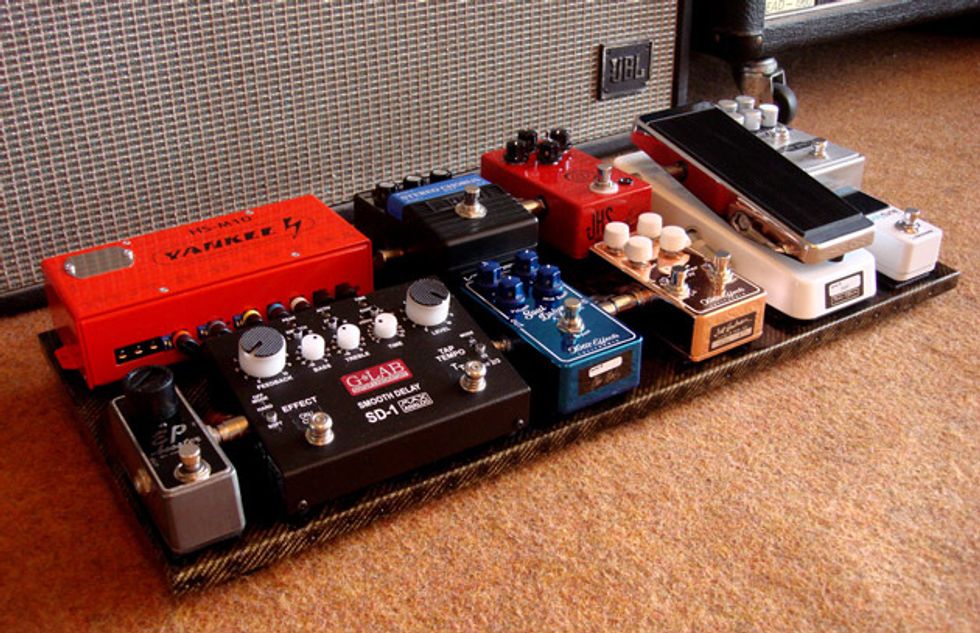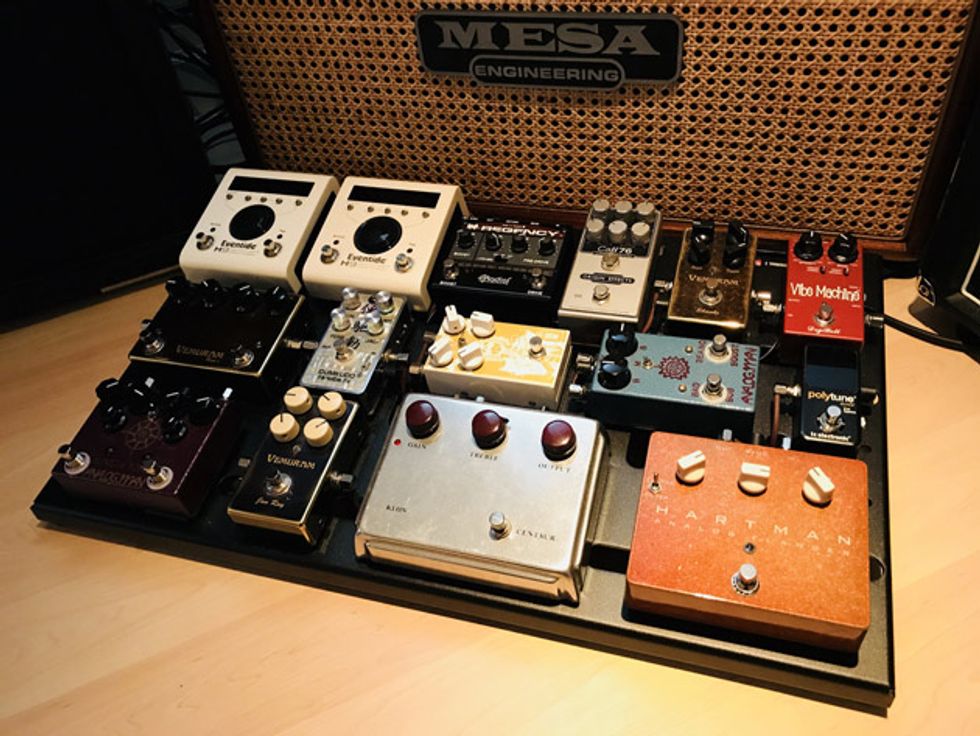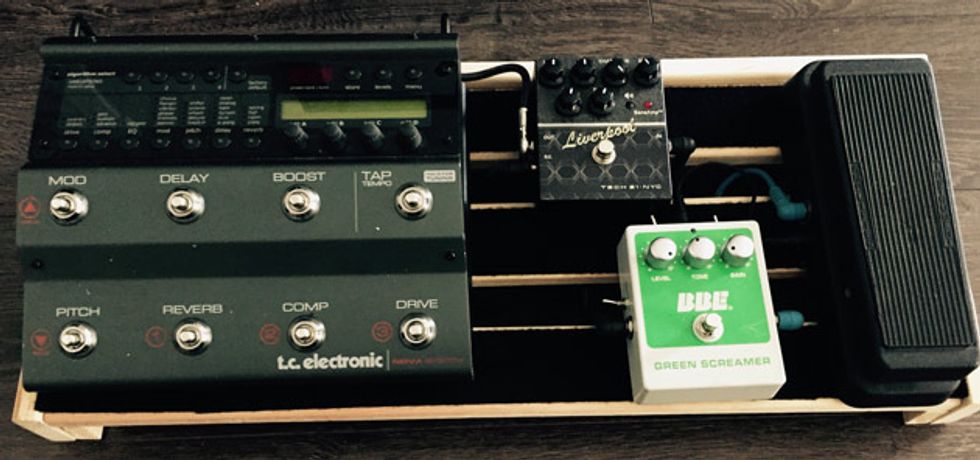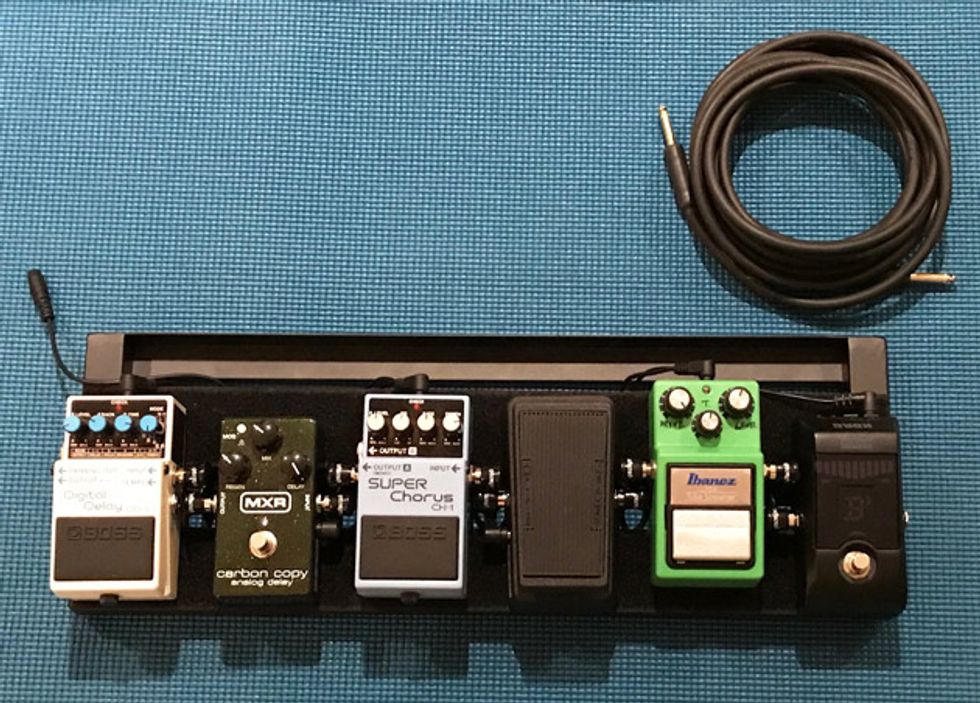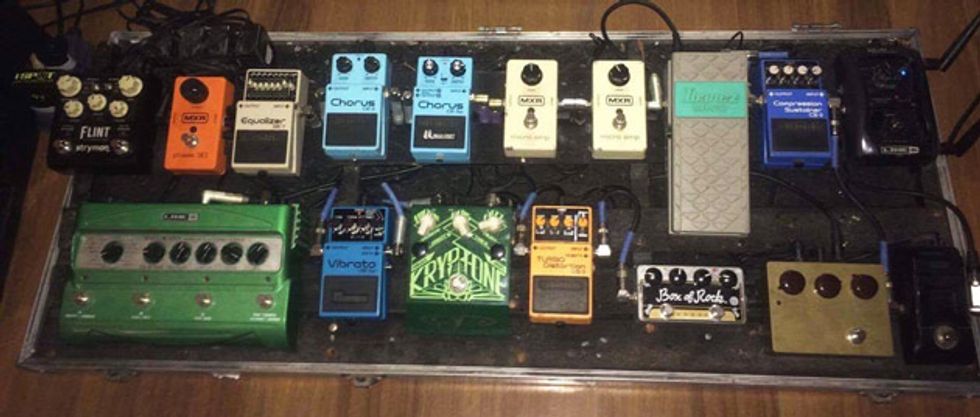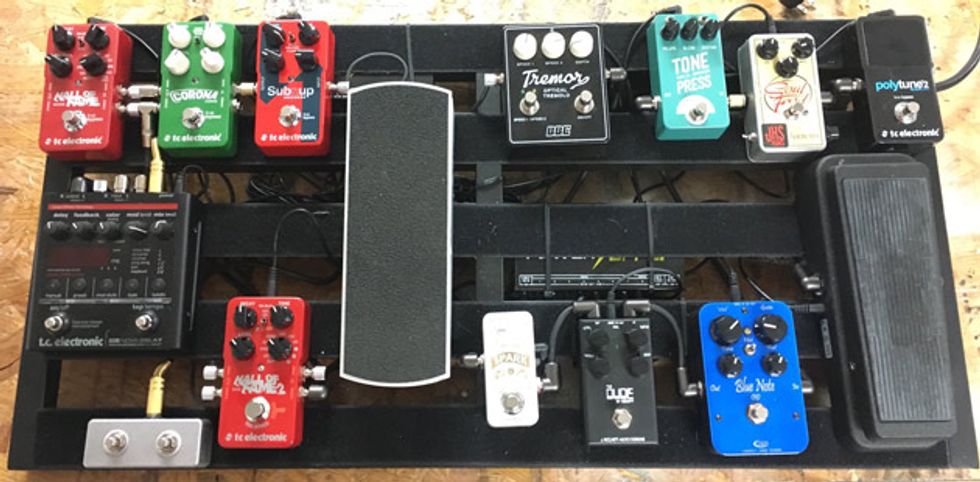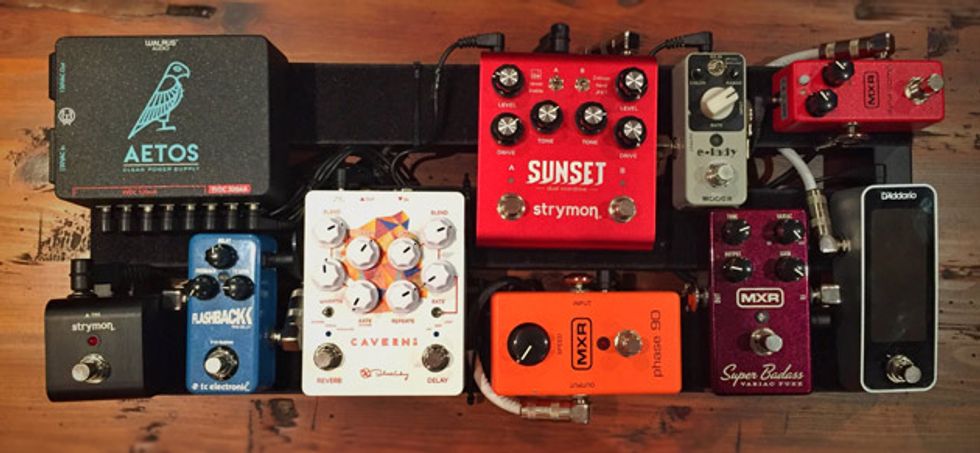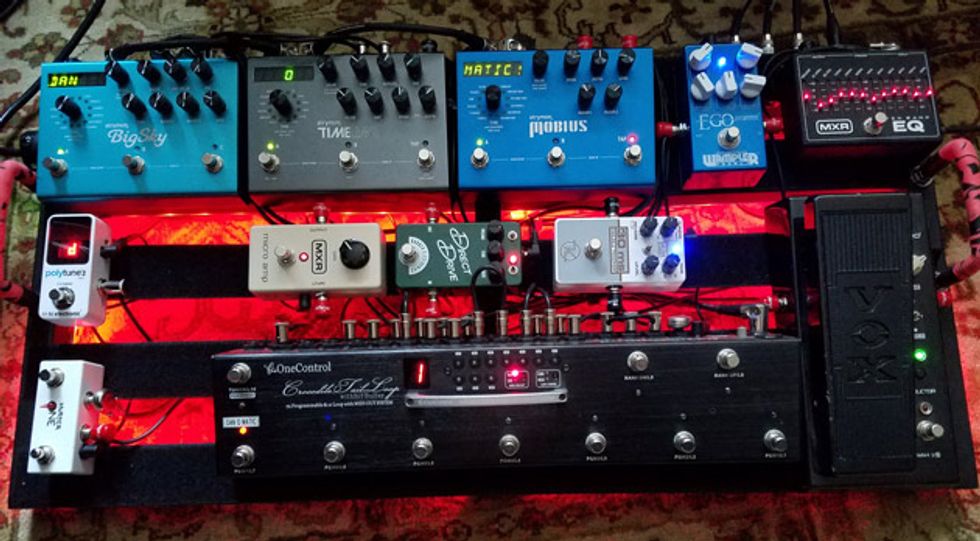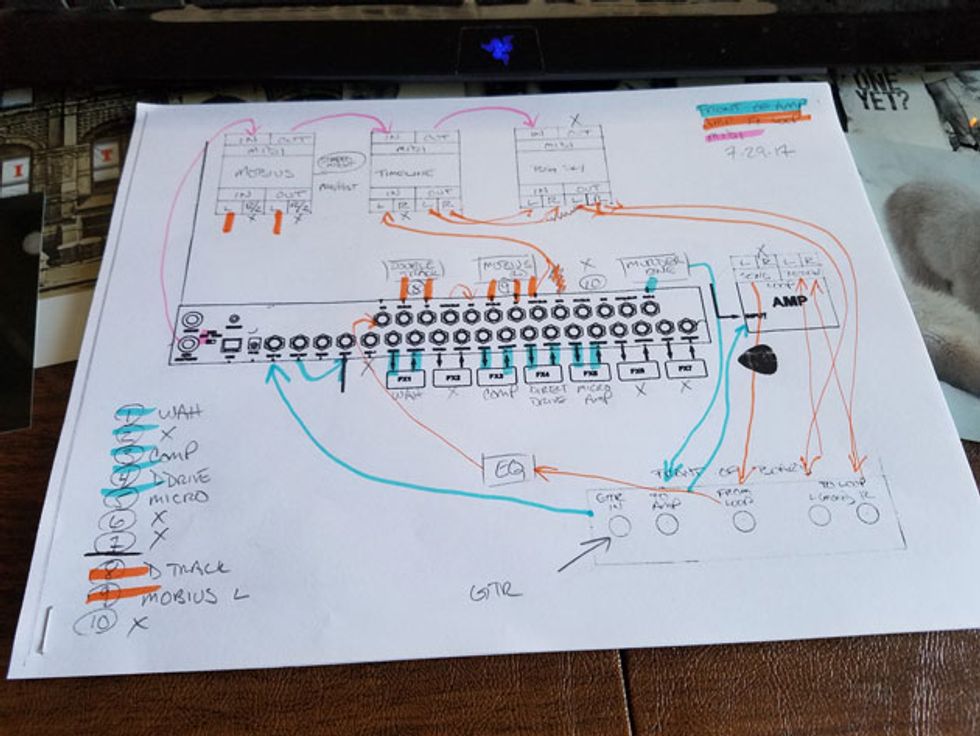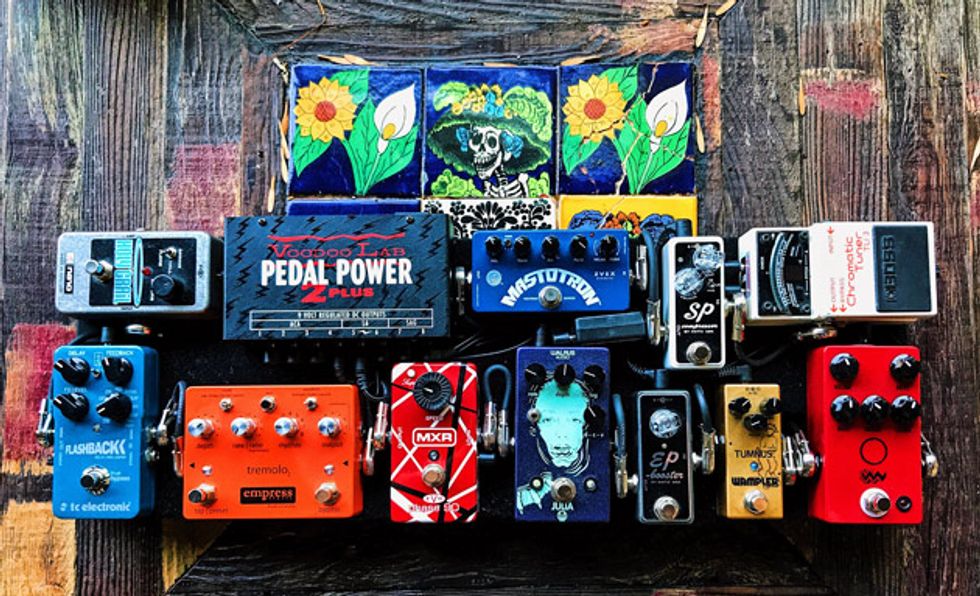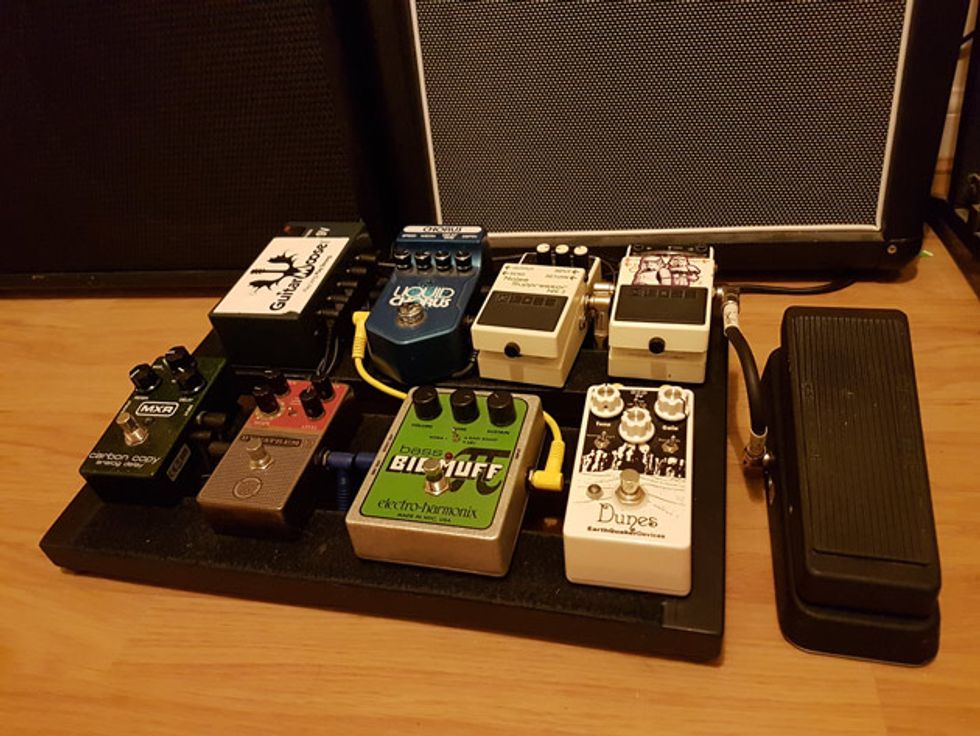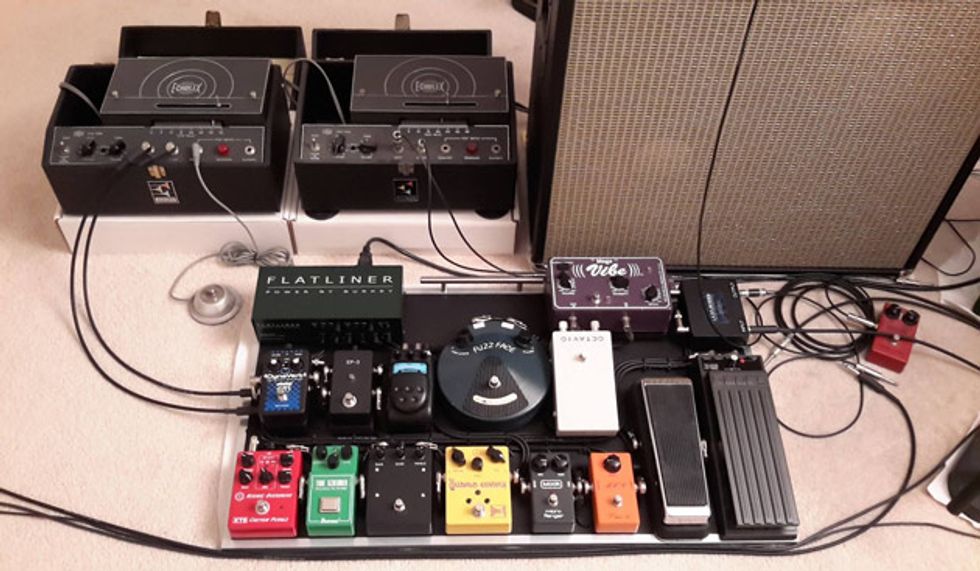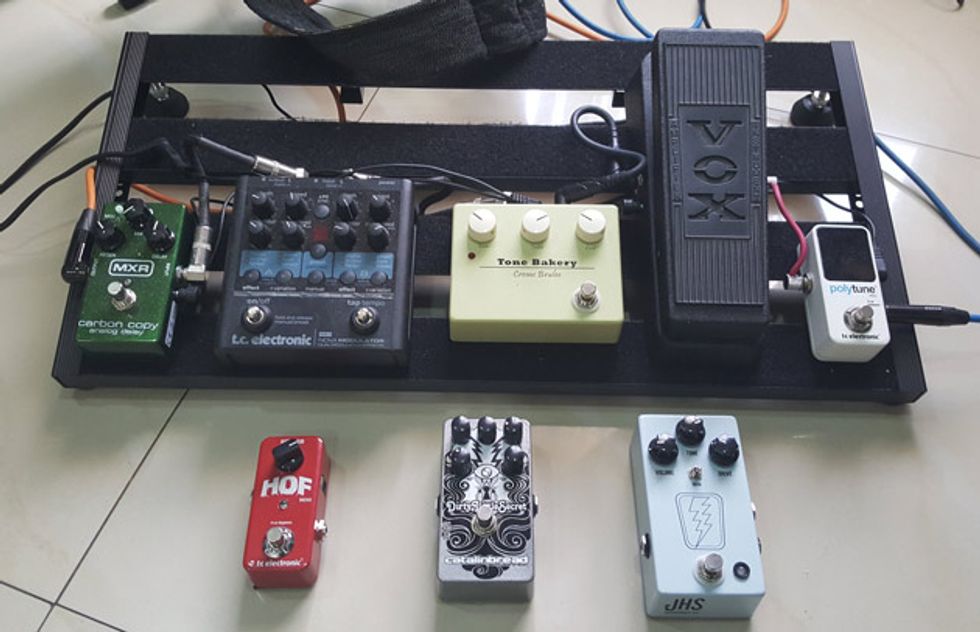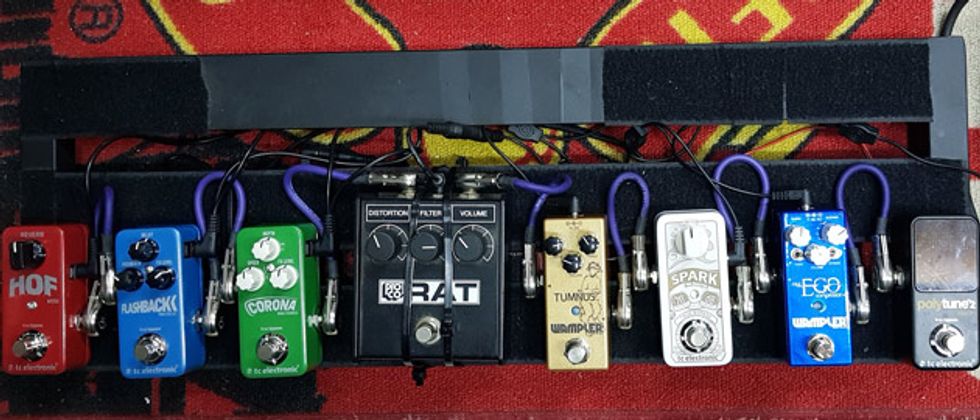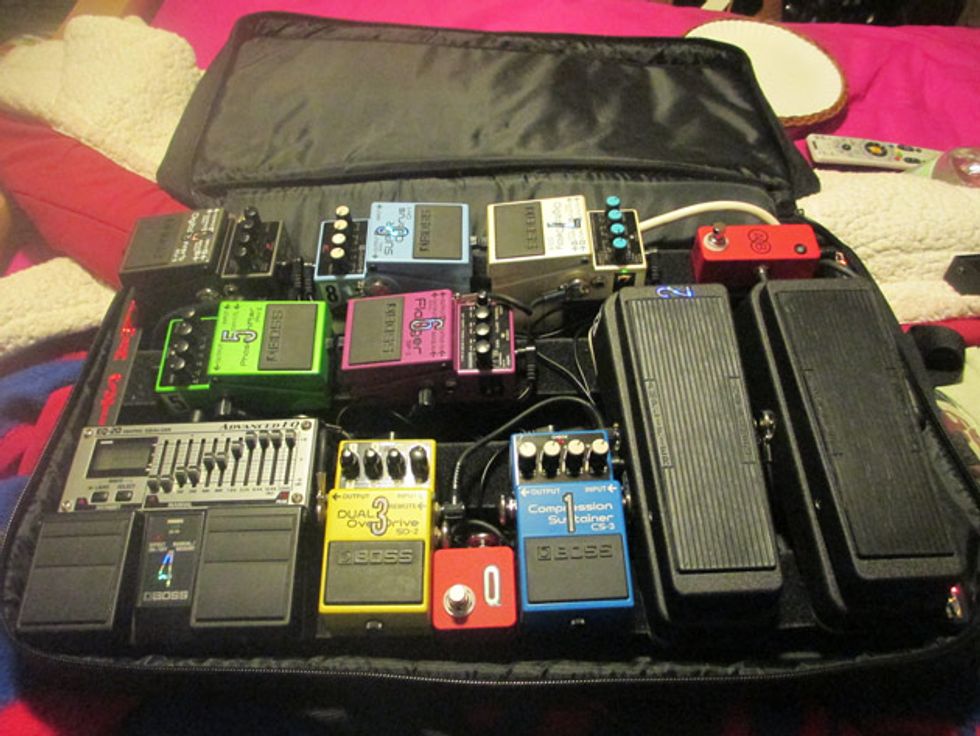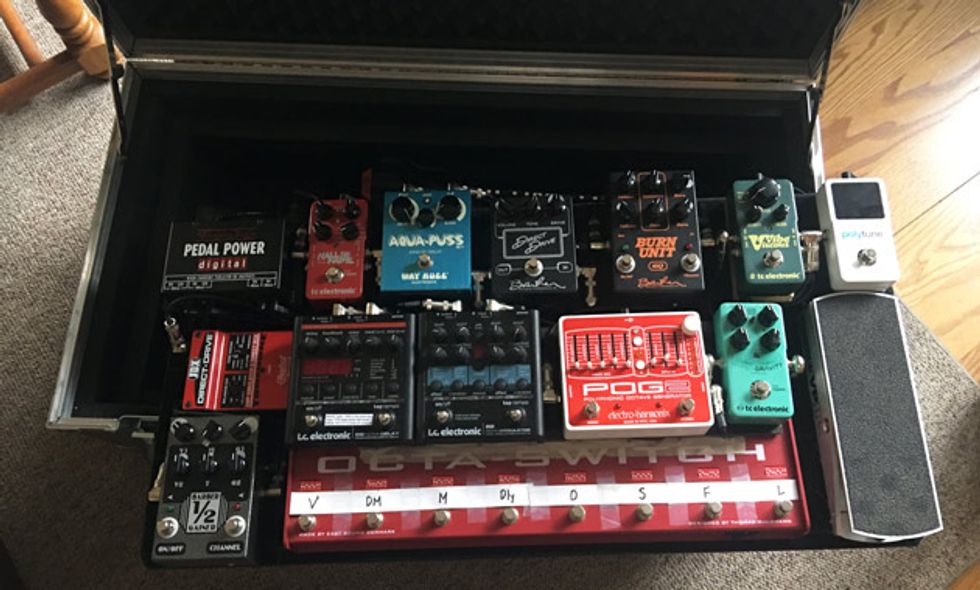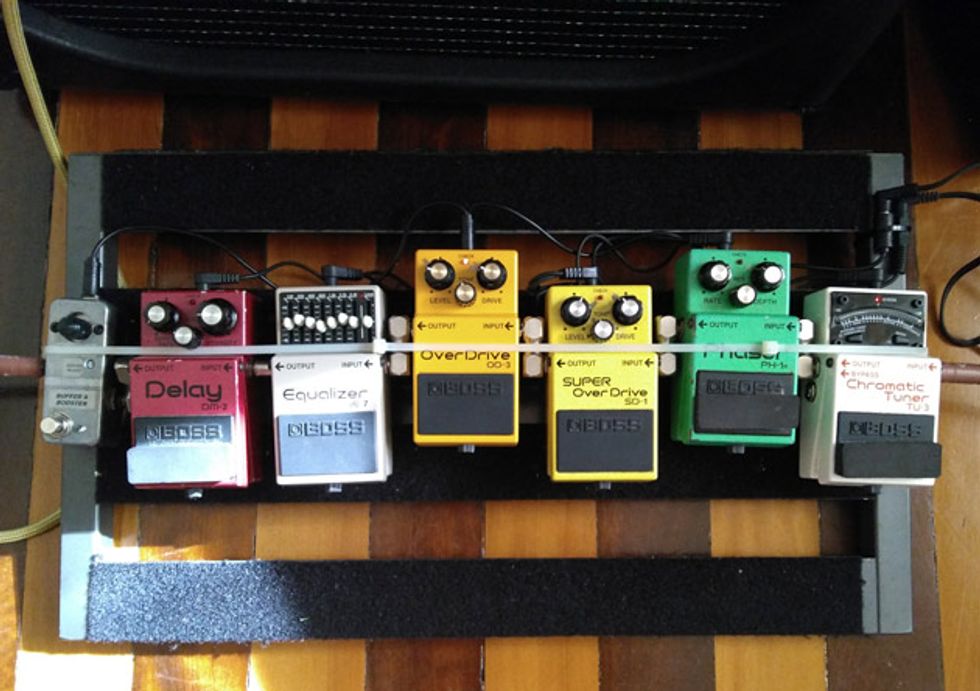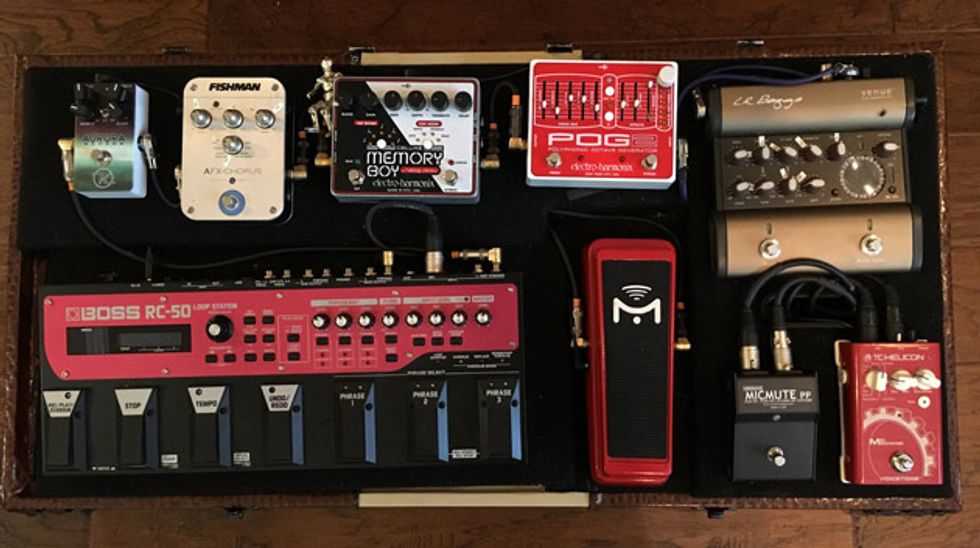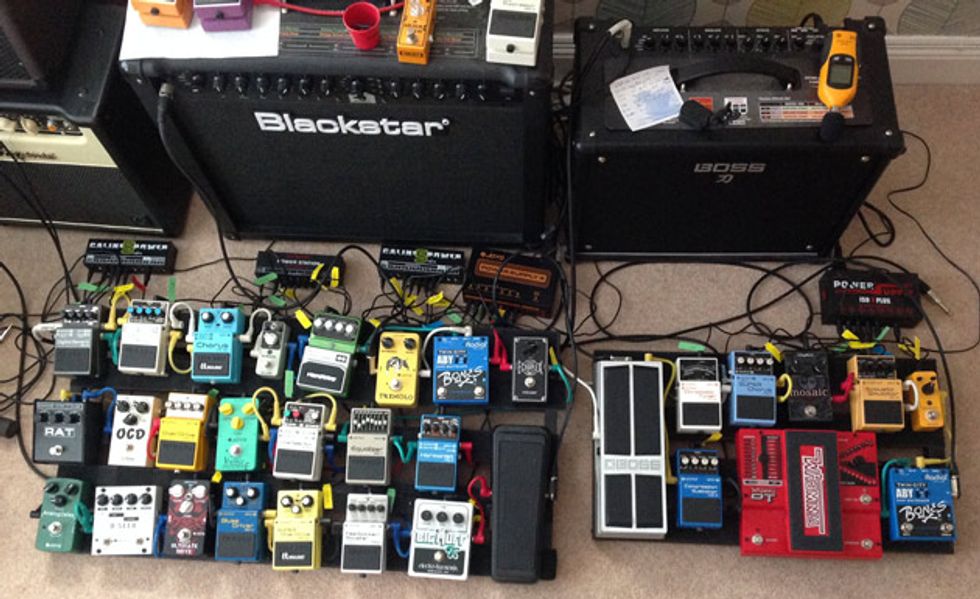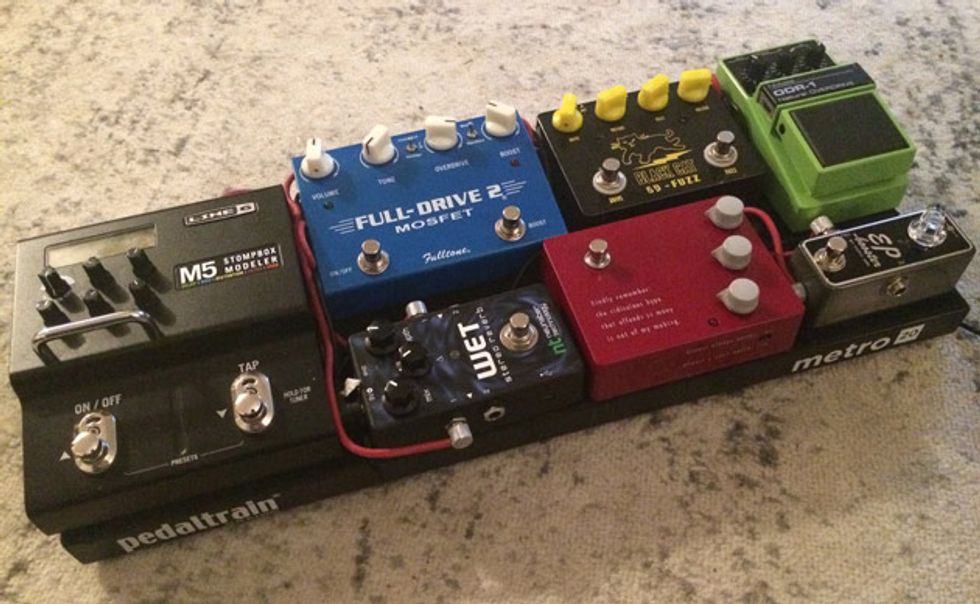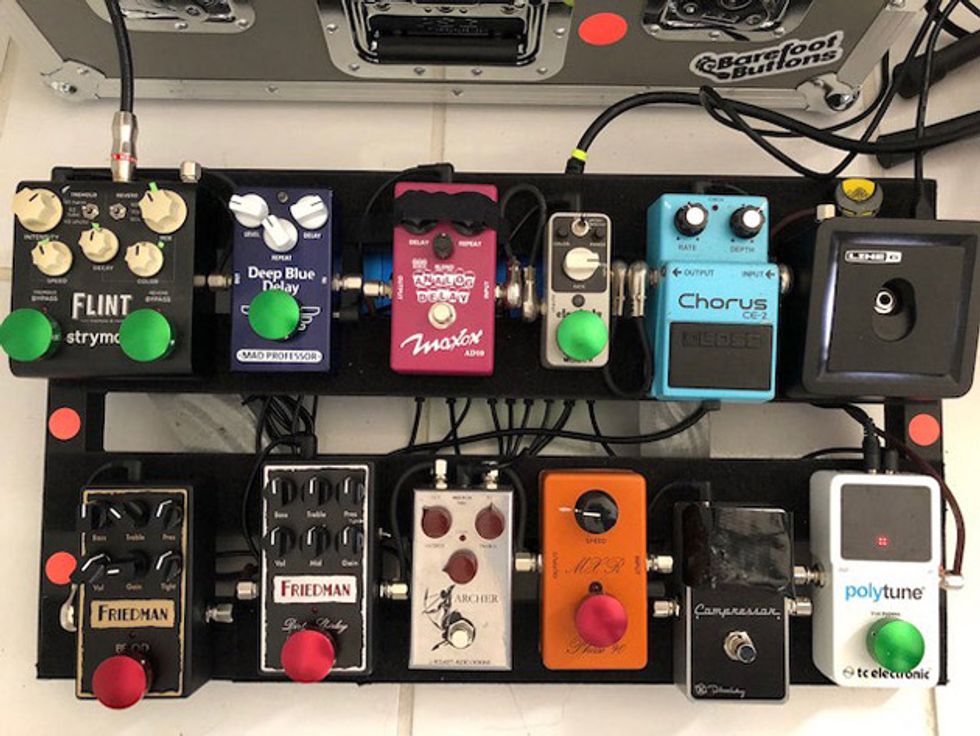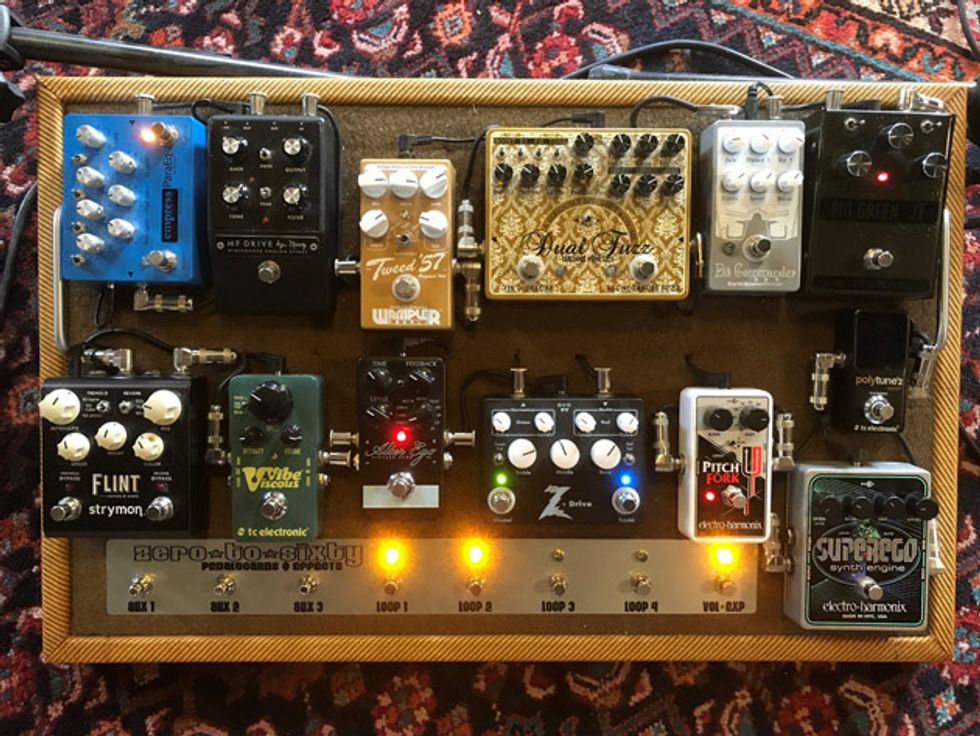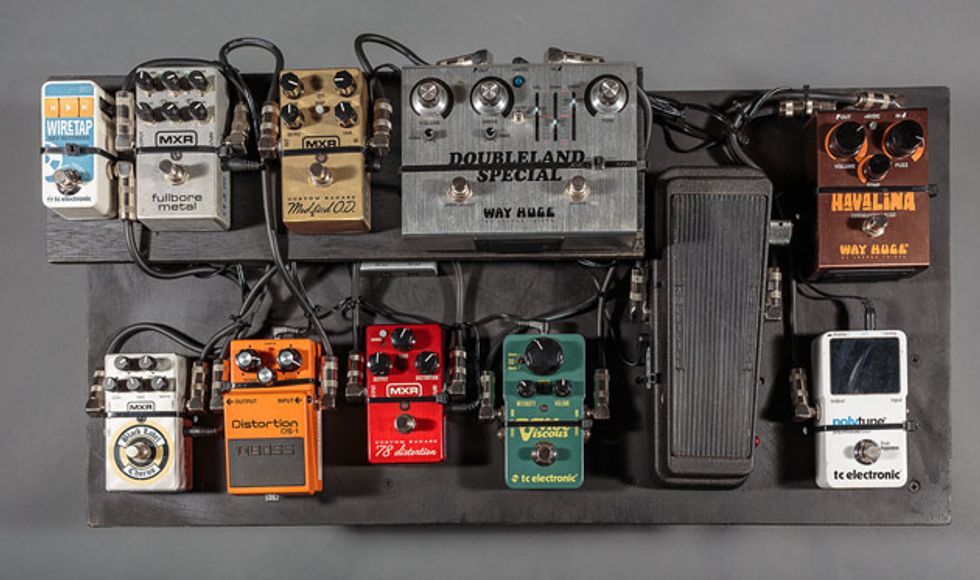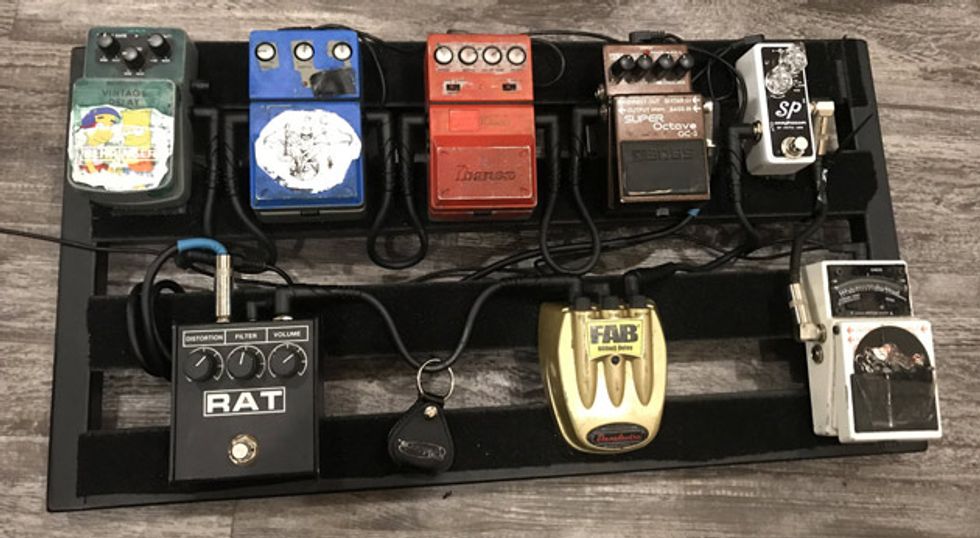 It's that time of year, when Premier Guitar readers from such disparate places as Florianópolis, Brazil, to Katy, Texas, share with us their prized collection of sonic goodies. All kinds of players write in: Sunflower Bean's frontman/guitarist Nick Kivlen goes down memory lane, describing how he acquired, through many years and sources, all the pedals he loves. Simon Gotthelf, who has his own YouTube channel dedicated solely to the world of guitar and demoing gear, shows us his fave pedal configuration. A few session guitarists give advice on grab-and-go stomp setups. And then there are dozens of players who call themselves "bedroom" guitarists, many of whom know more about how to wire up a board than some stars featured on Rig Rundowns. Now, let's dig in!