Tonal Tinker Toys: Reader Pedalboards 2018
When it comes to pedal puzzles and putting together your dream sound rig, there's no right way—just your way. Check out these boards from your fellow readers, and be inspired!
Marshall Maunder: Zero to Sixty
Maunder built four bypass loops into his homemade board, with a selector switch to go between a volume pedal/expression pedal if he decides to have an outboard volume functioning as a mute. He incorporated three auxiliary switches that can be used as a "fave" switch for his Strymon Flint, or for other pedals depending on what he's favoring in the moment. There are four jacks on the side, which are input/output, and an external loop for outboard wahs, volumes, etc. The whole face of the board is covered in Velcro. "That works really well for flexibility, and self-heals when I run cables through the holes in the aluminum plate," he says. "I labeled my board 'Zero to Sixty Pedalboards and Effects' with the thought that I might start offering them publicly, but it's just tooooo much work."
Maunder's pedals, which he refers to as "wondrous tools of enchantment," include a TC Electronic PolyTune 2 Noir, ARC Effects Big Green Pi, EarthQuaker Devices Bit Commander, Blackout Effectors Seriously Special Twosome, Wampler Tweed '57, Moog MF Drive, Empress ParaEq, Electro-Harmonix Superego, Electro-Harmonix Pitchfork, Dr. Z Z-Drive, TC Electronic Alter Ego V2, TC Electronic Viscous Vibe, and a Strymon Flint.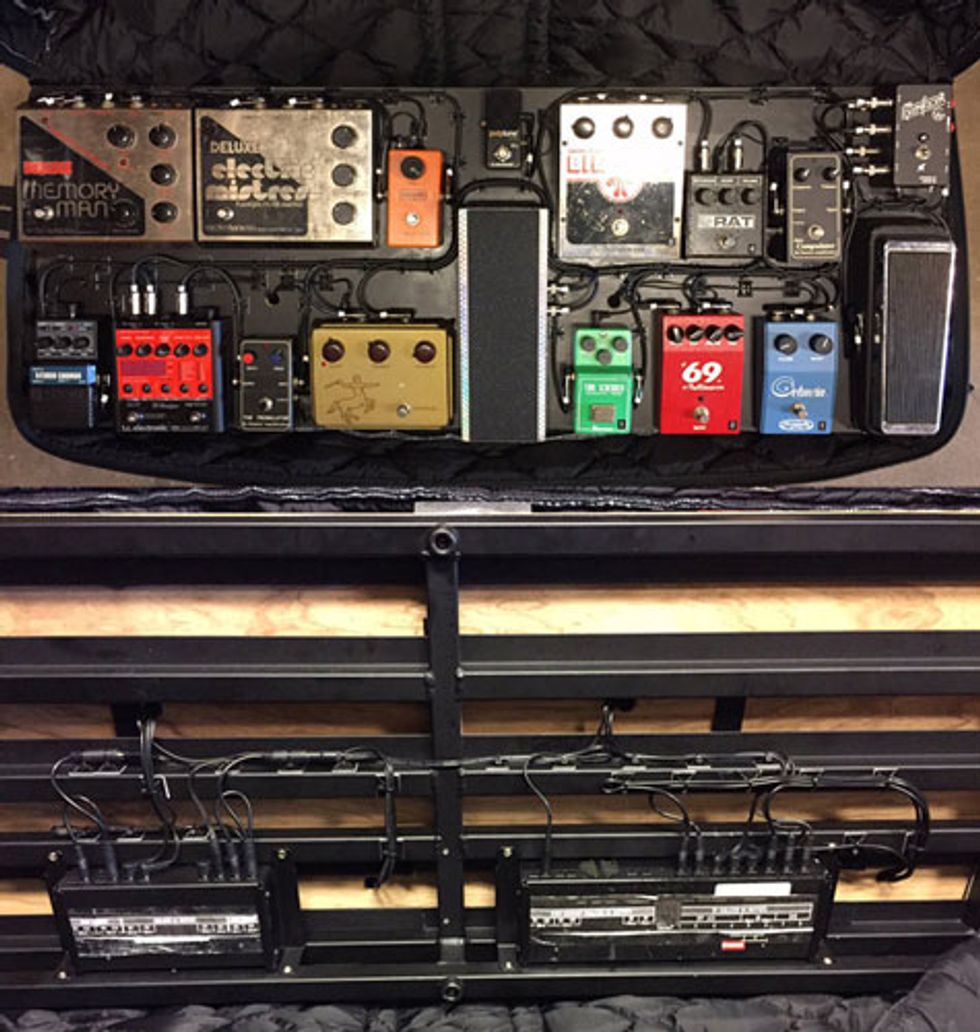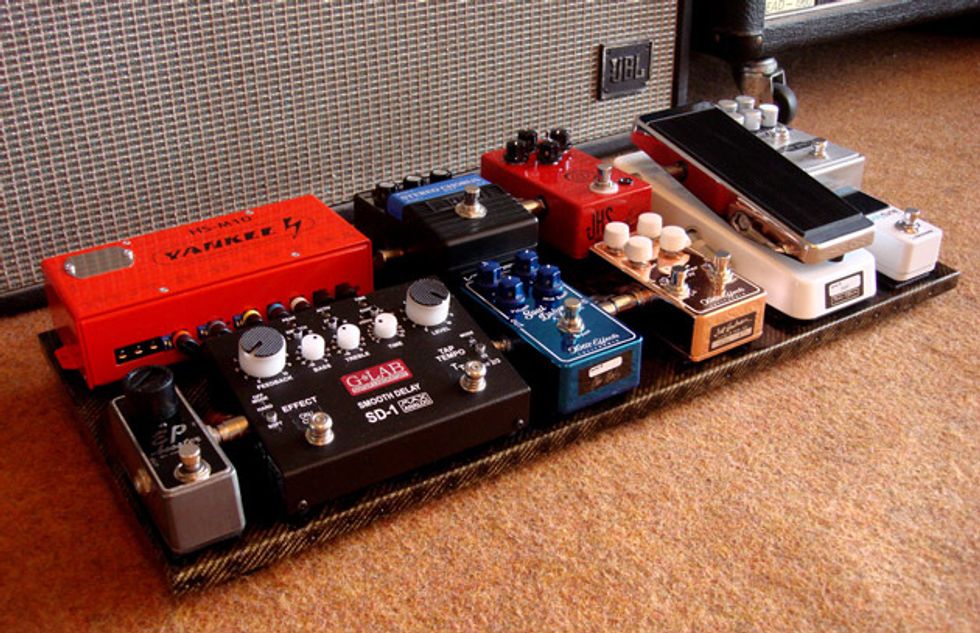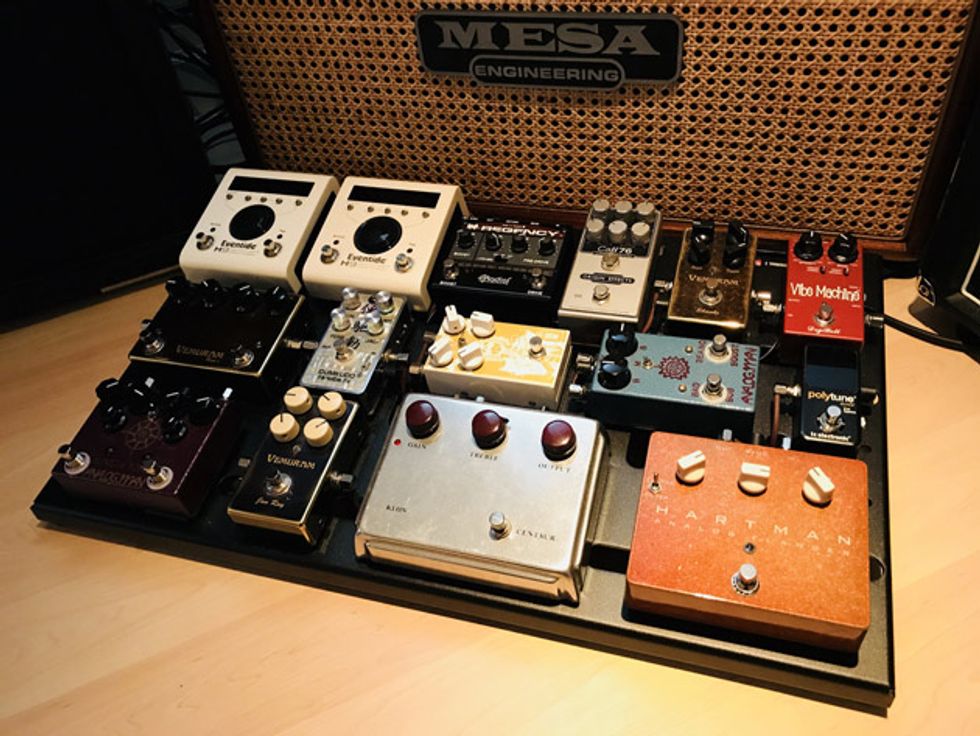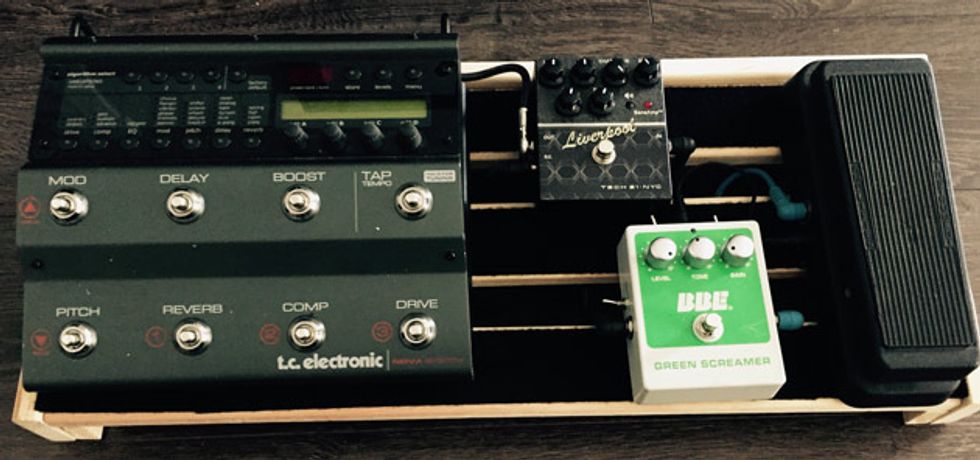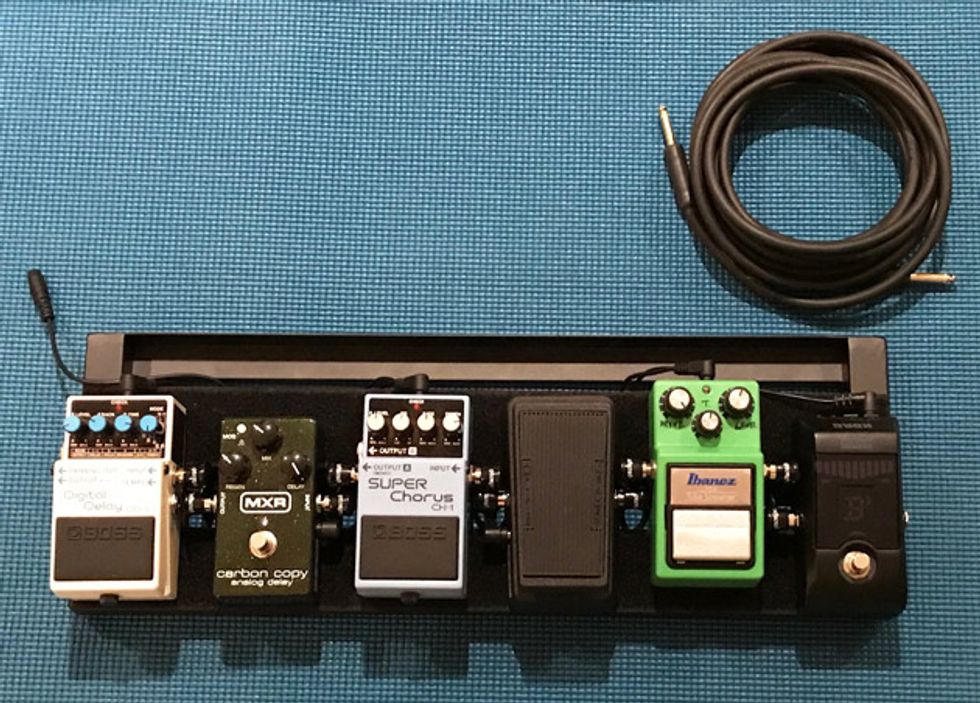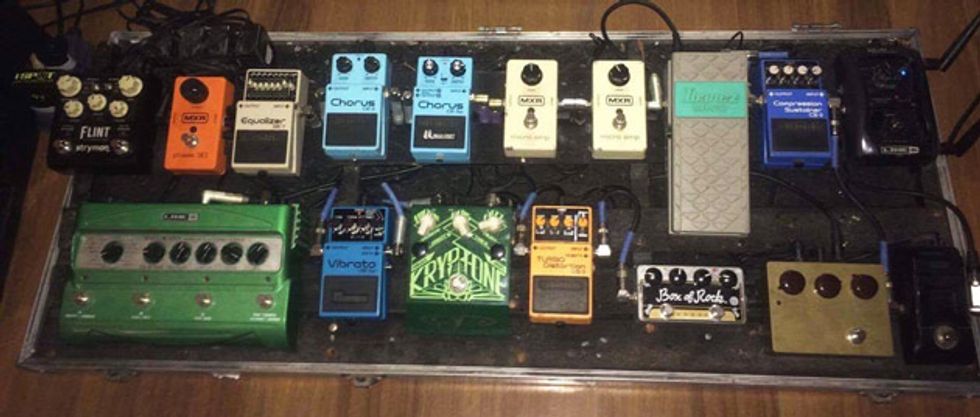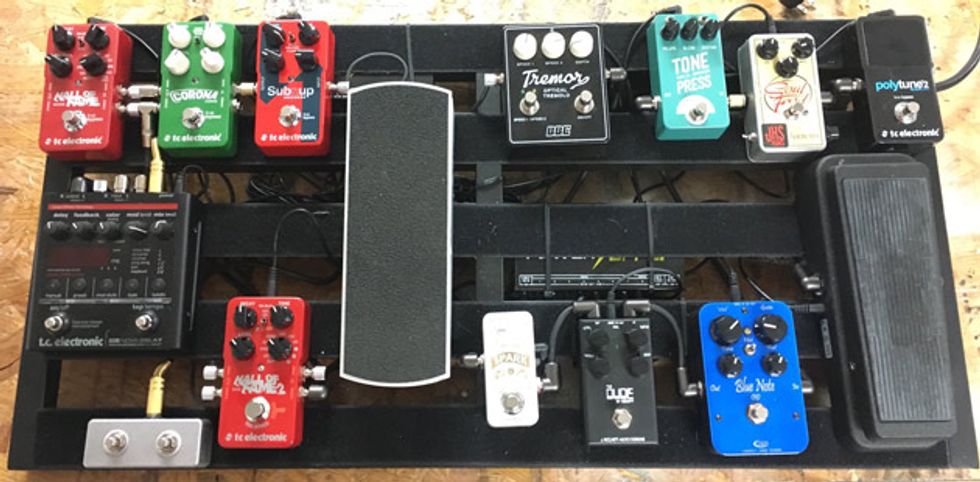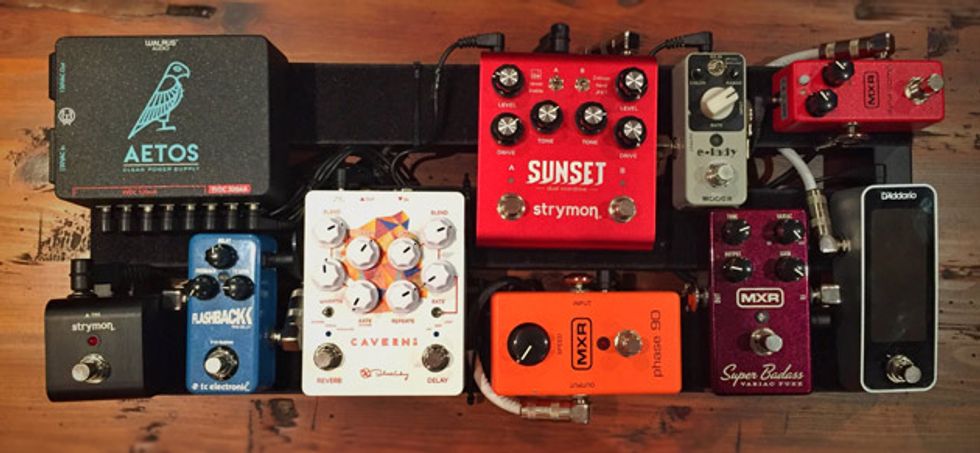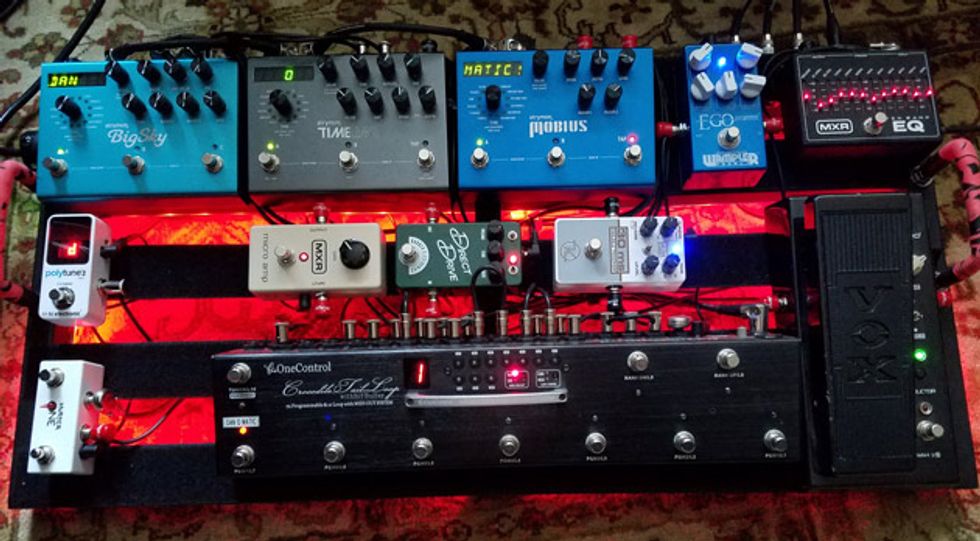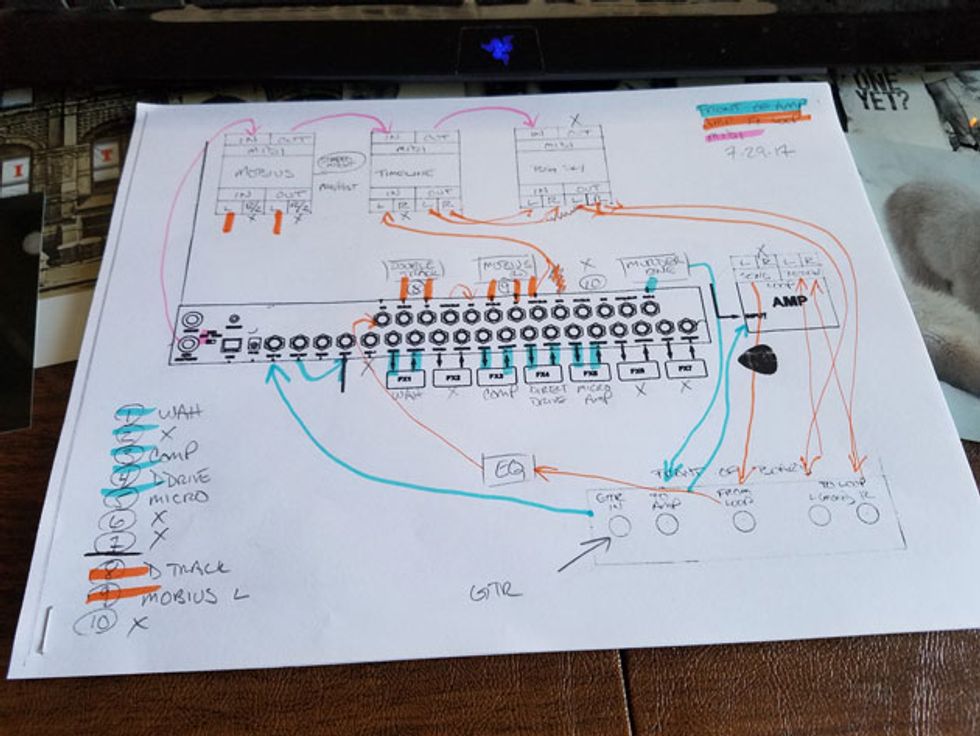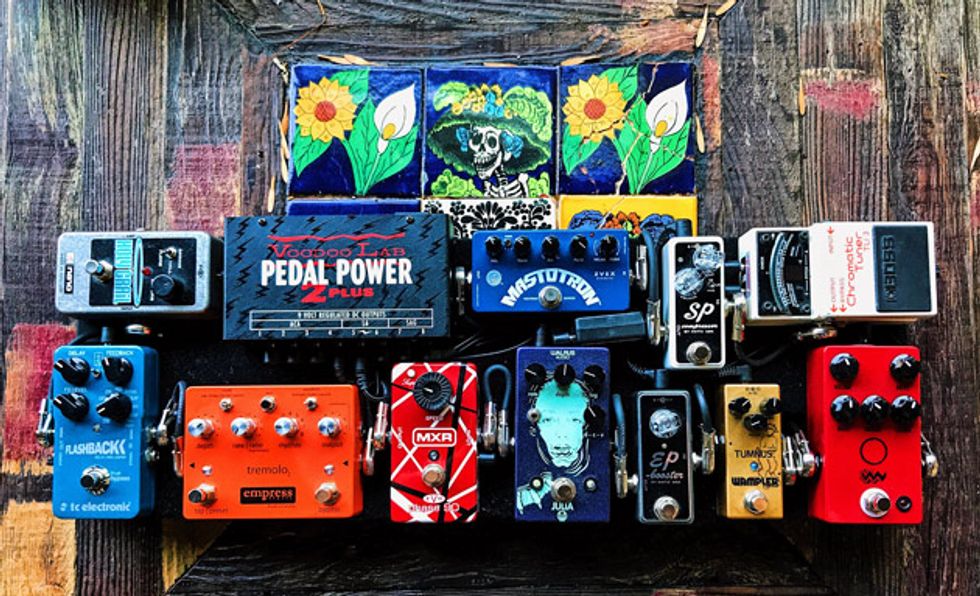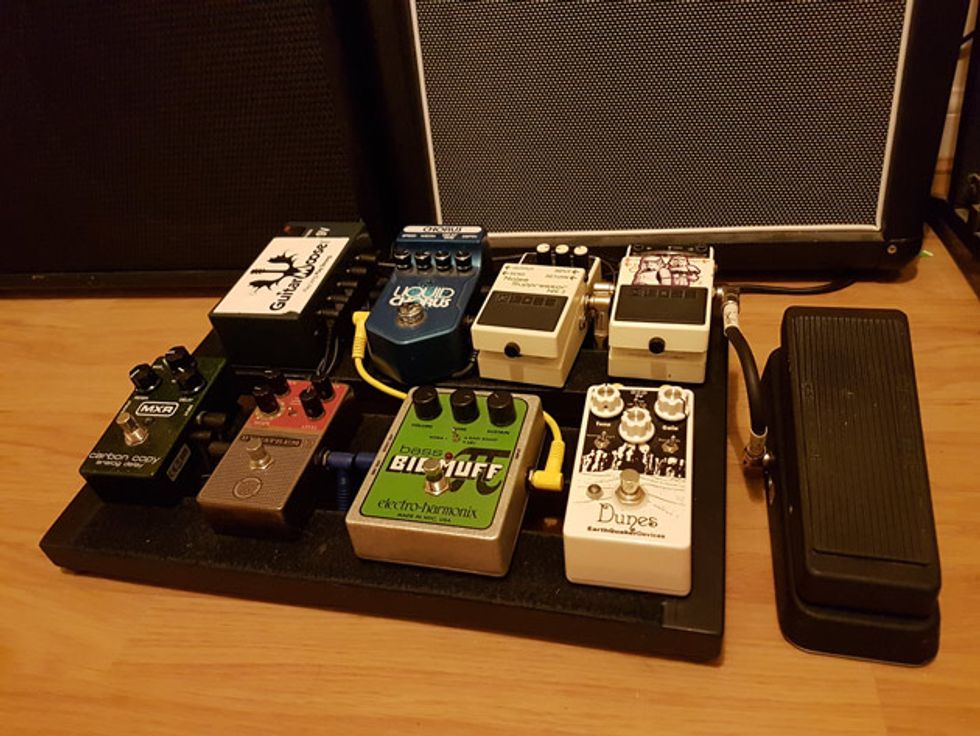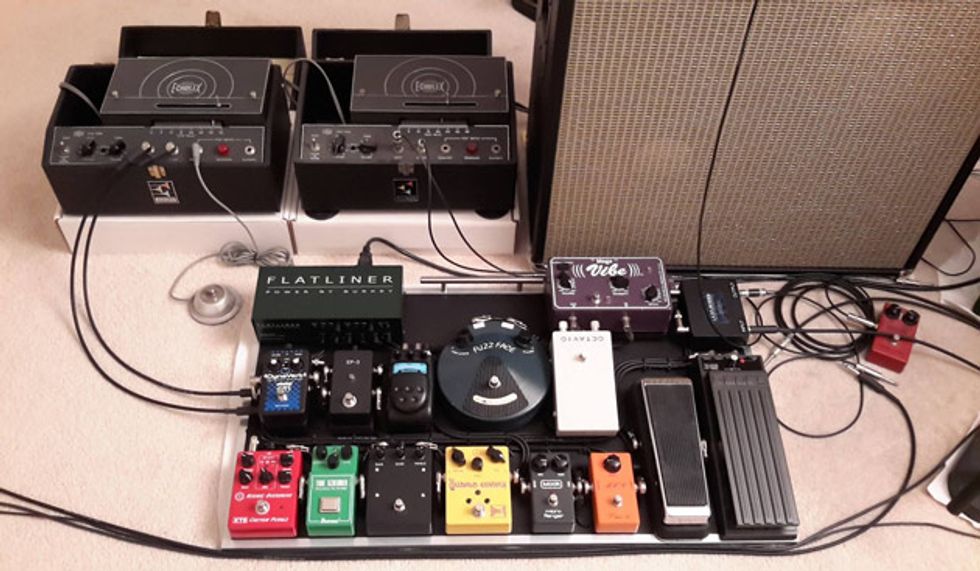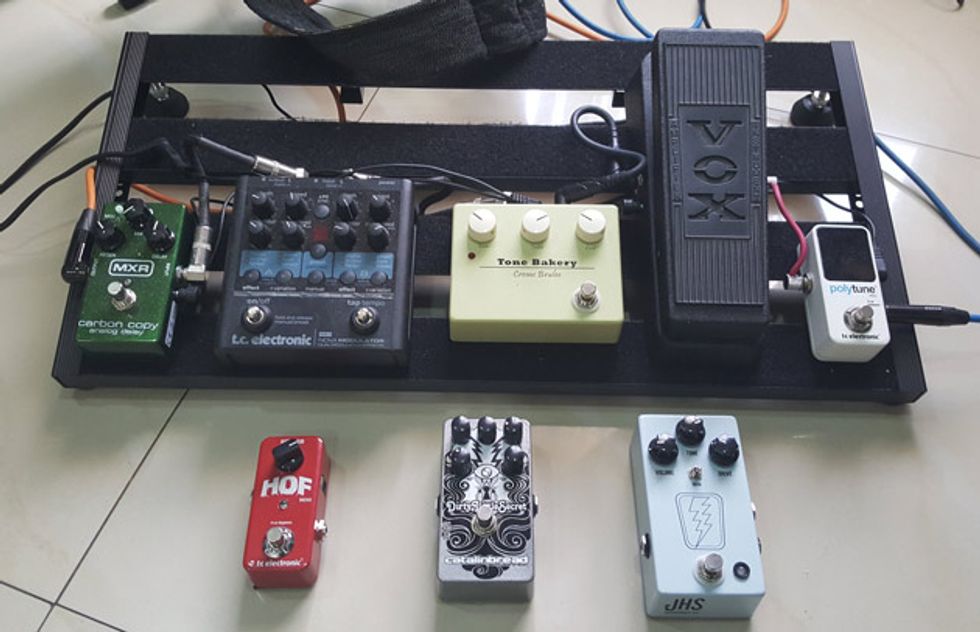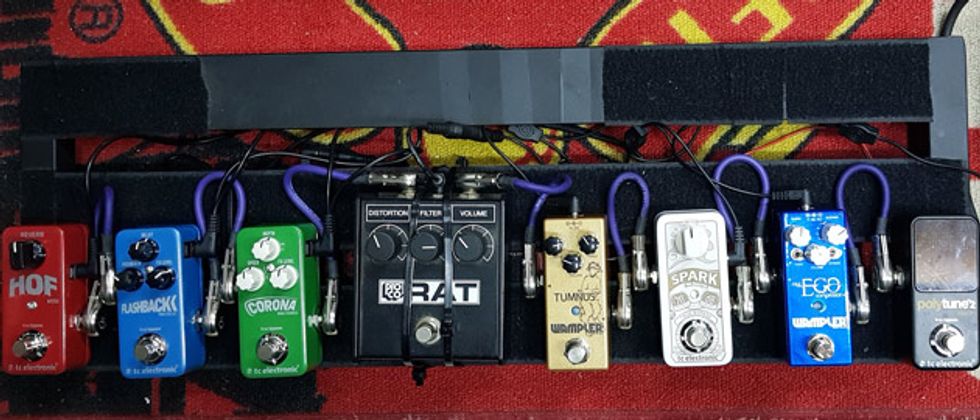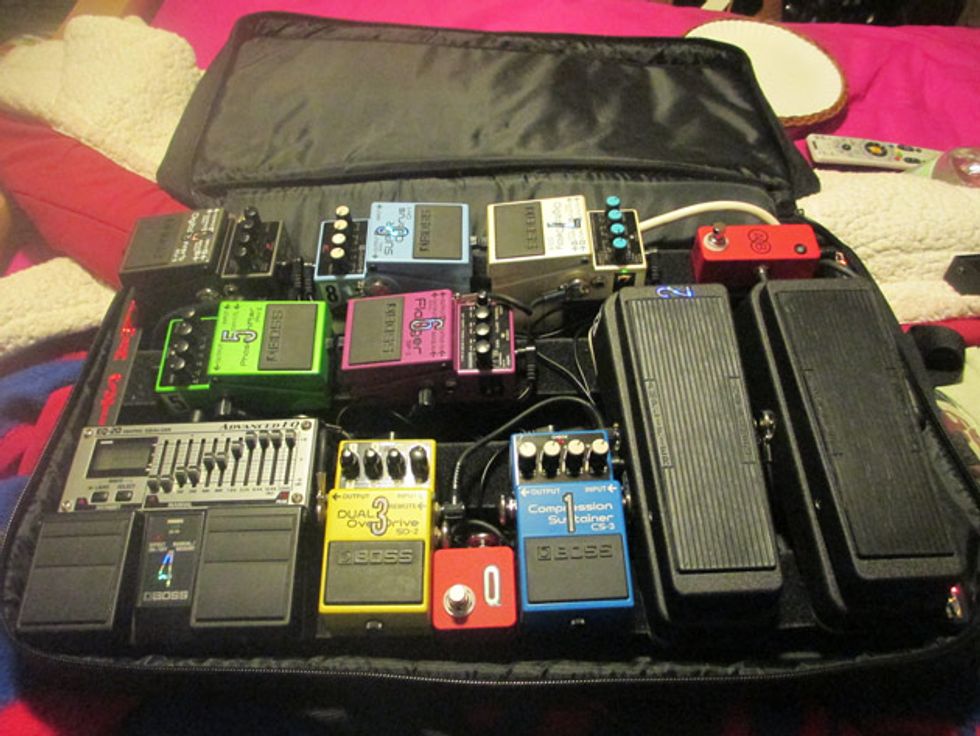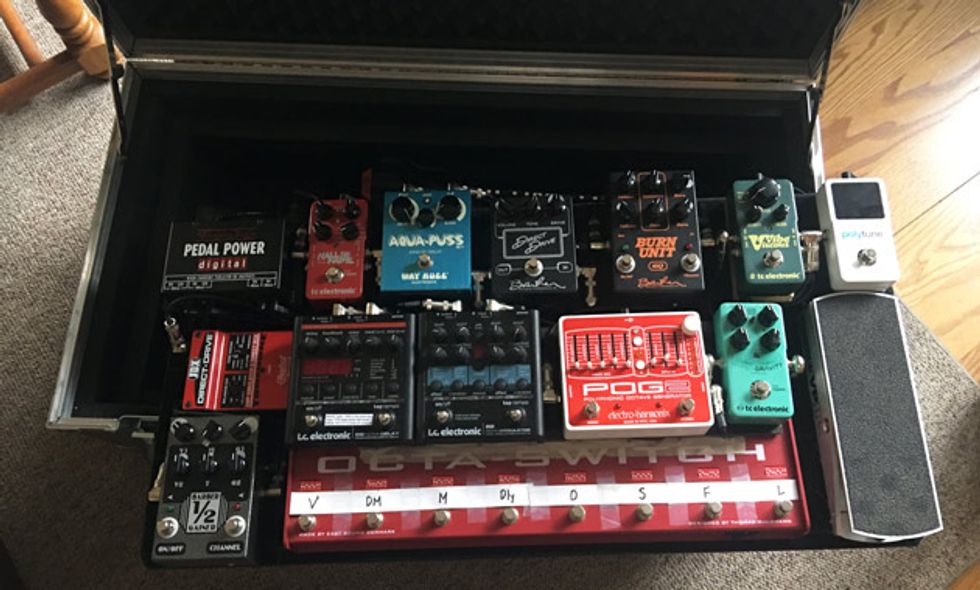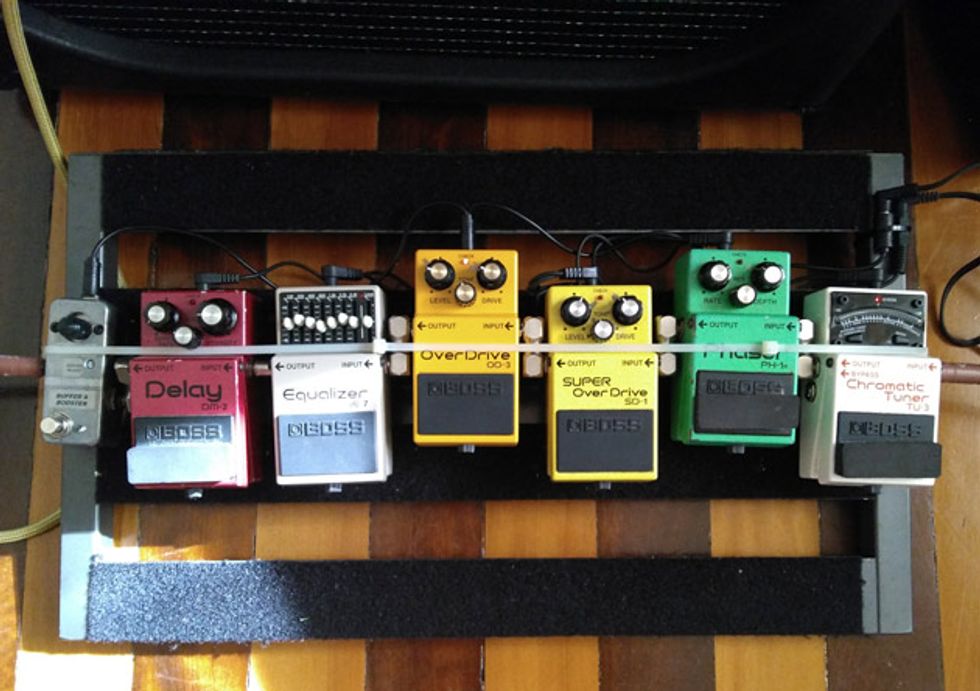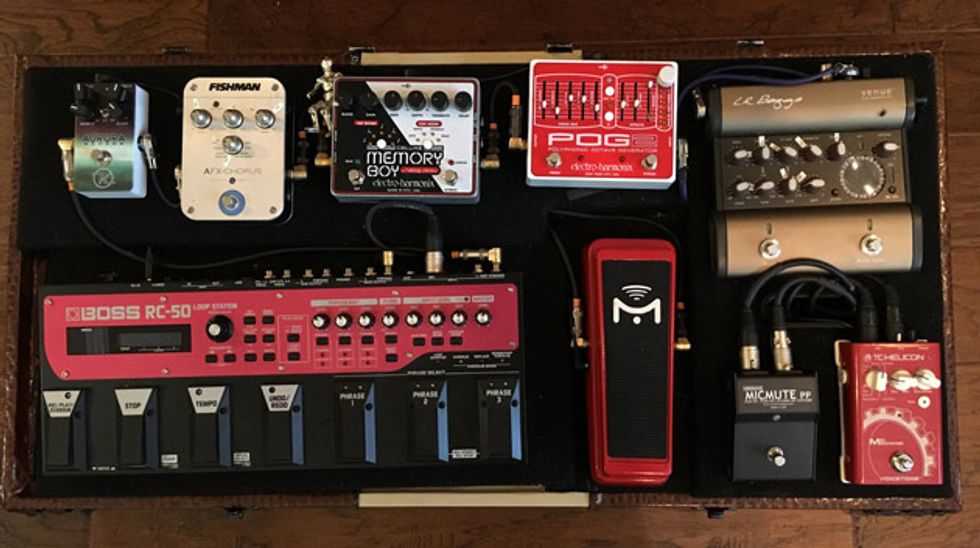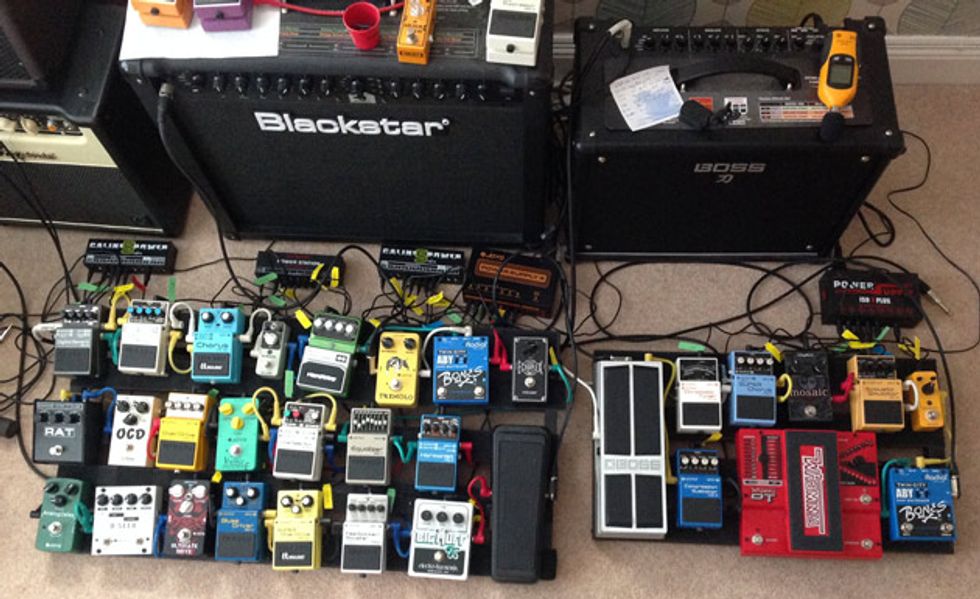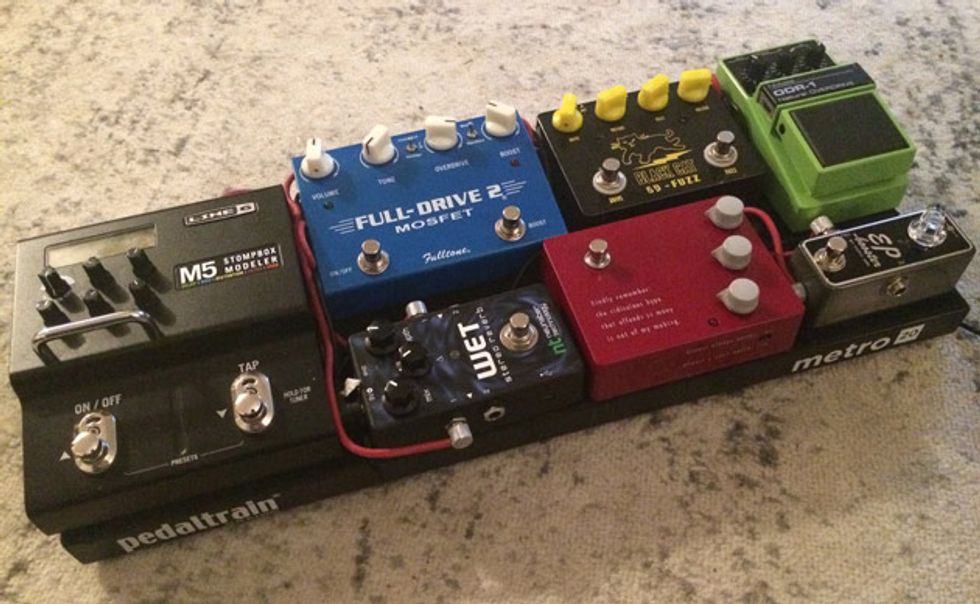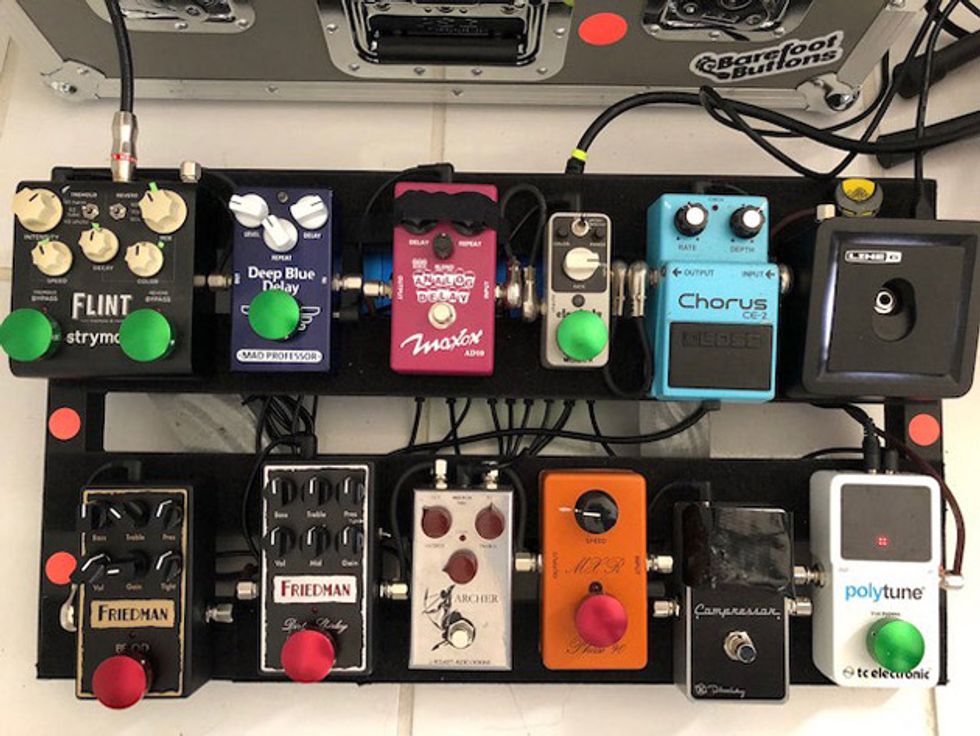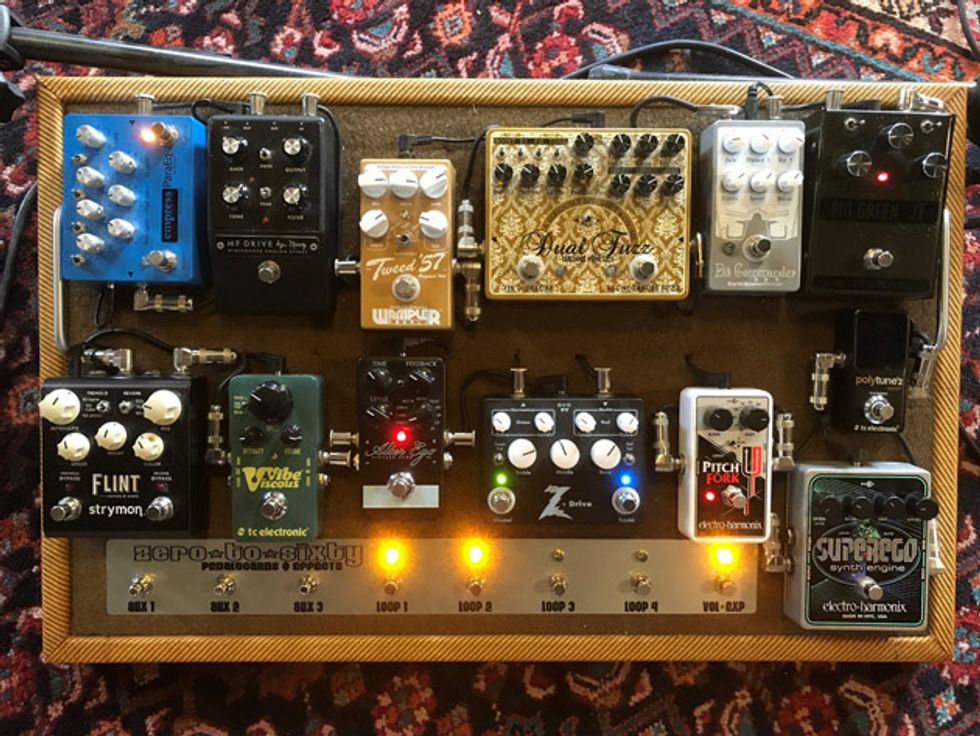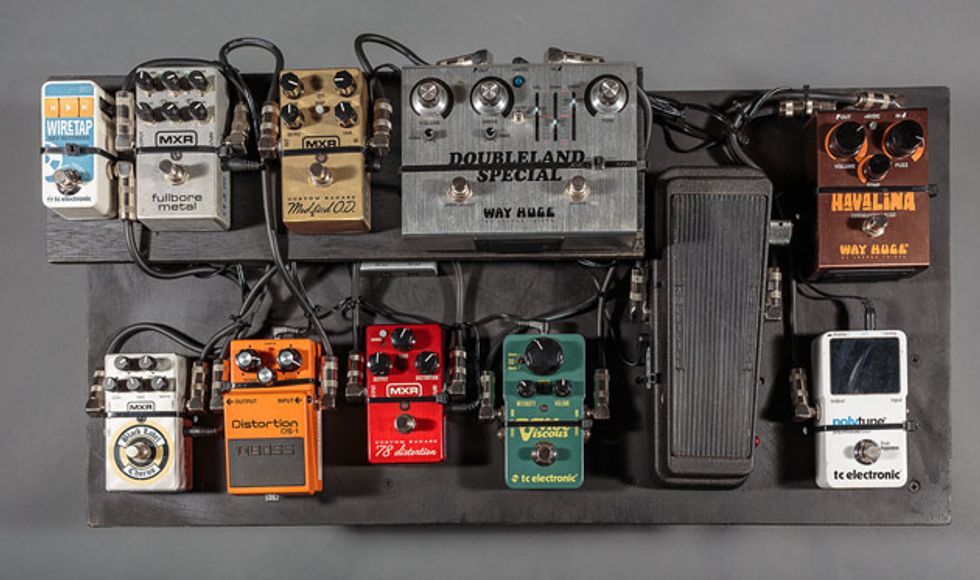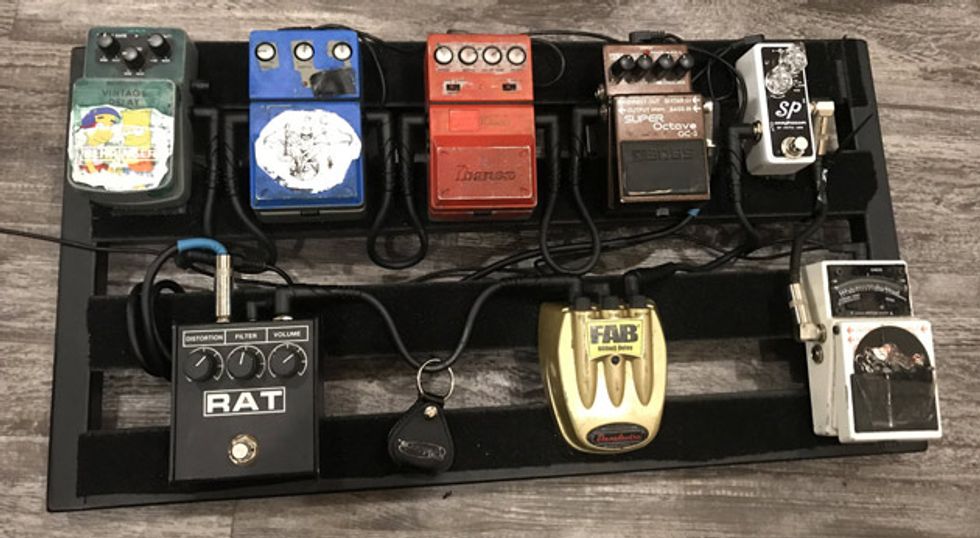 It's that time of year, when Premier Guitar readers from such disparate places as Florianópolis, Brazil, to Katy, Texas, share with us their prized collection of sonic goodies. All kinds of players write in: Sunflower Bean's frontman/guitarist Nick Kivlen goes down memory lane, describing how he acquired, through many years and sources, all the pedals he loves. Simon Gotthelf, who has his own YouTube channel dedicated solely to the world of guitar and demoing gear, shows us his fave pedal configuration. A few session guitarists give advice on grab-and-go stomp setups. And then there are dozens of players who call themselves "bedroom" guitarists, many of whom know more about how to wire up a board than some stars featured on Rig Rundowns. Now, let's dig in!