Tonal Tinker Toys: Reader Pedalboards 2018
When it comes to pedal puzzles and putting together your dream sound rig, there's no right way—just your way. Check out these boards from your fellow readers, and be inspired!
Steve Campanella: It's Personal
This board hails from Toronto, Canada. "My pedal journey was a long one," says Steve Campanella. "At this point in my life, I'm a hobby guitar player. But back in the '90s, I was in a local gigging band playing original hard alt-rock (think Alice in Chains and Tool). The extent of my playing now is personal, and a few times a year, I get together with old buddies and play our favorite covers."
"I use the analog modulation before drive because I prefer the subtler flavor the effects offer when placed before dirt. But I still like the really "wet" sounding stuff, too, and that's where the Eventide H9s come in handy, as they do basically anything. I feel like I finally accomplished what I've always wanted in my setup: I can get totally old-school raw tones to completely modern, wet, processed tones. I don't discriminate, I appreciate them all."
Steve's board is a large Voodoo Lab Dingbat powered by a Voodoo Lab Pedal Power 2 Plus and a Voodoo Lab 4x4. He uses Evidence Audio SIS cables, and his signal chain is as follows: TC Electronic PolyTune Mini, DryBell Vibe Machine V1, Vemuram Shanks 4K Fuzz, Analogman Custom Dual Boost (Bad Bob Boost and Beano Boost), Origin Cali76 Compact Deluxe, Greenhouse Effects Sonic Orb, Hartman Analog Flanger, Klon Centaur, Vemuram Jan Ray, Analogman King of Tone, Tanabe.tv Dumkudo, Vemuram Rage e, Radial Tonebone Regency, and two Eventide H9s.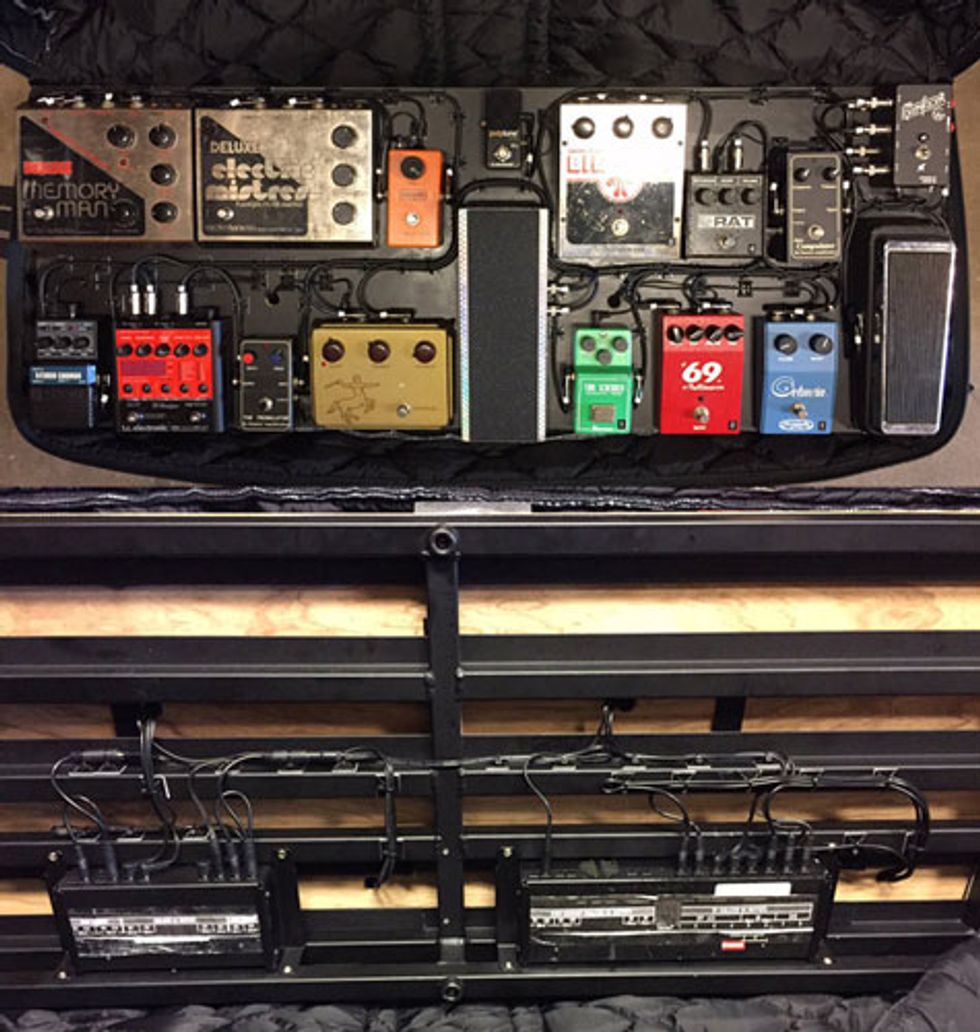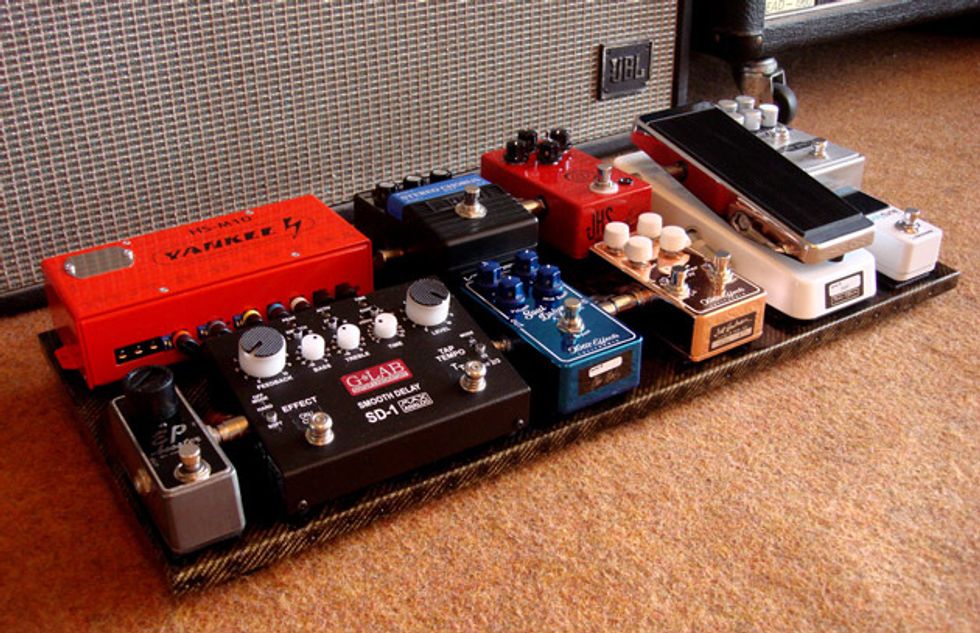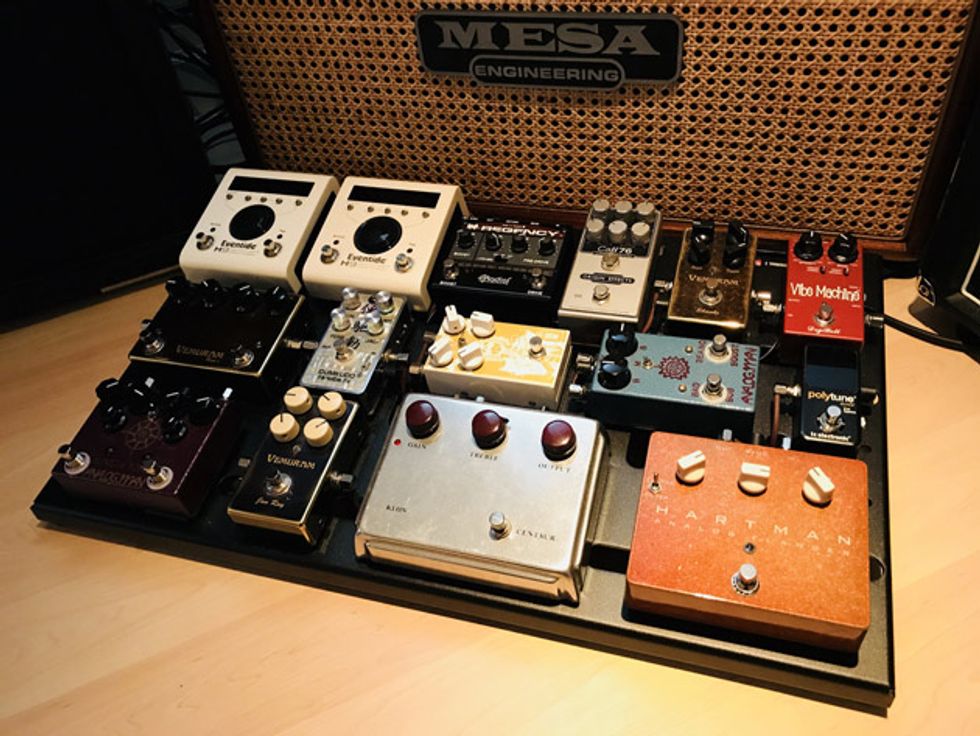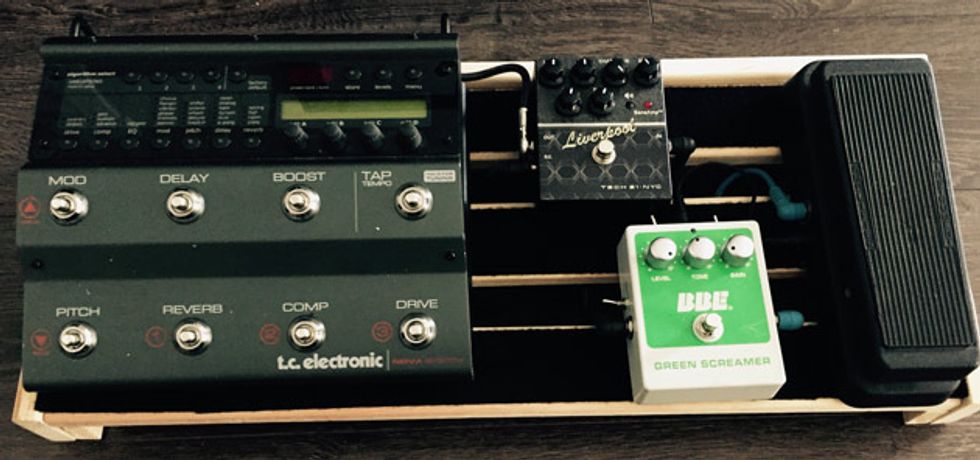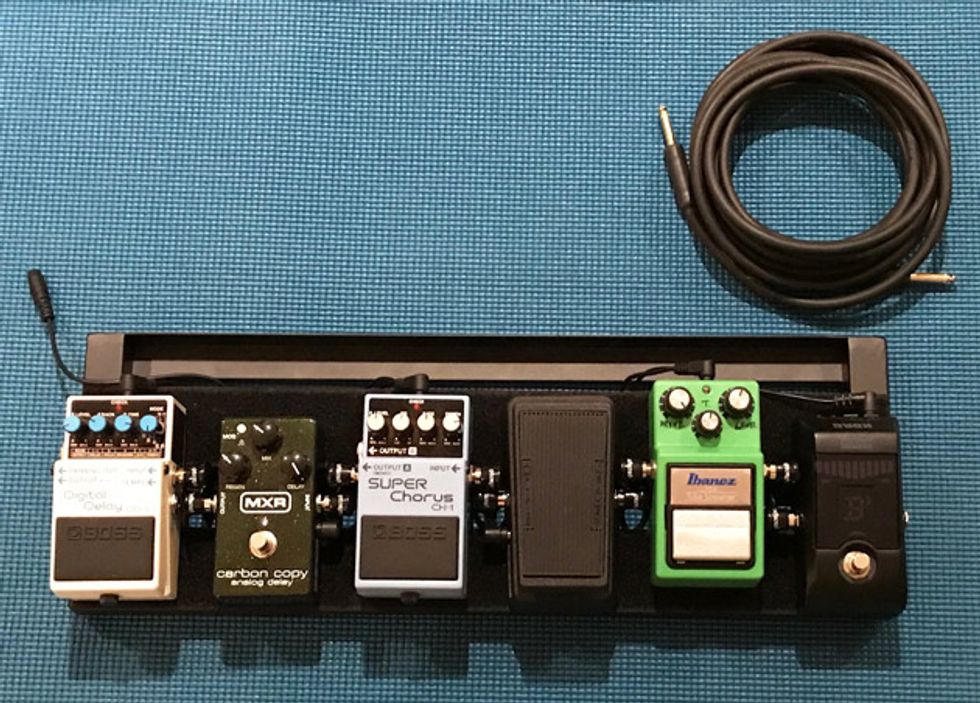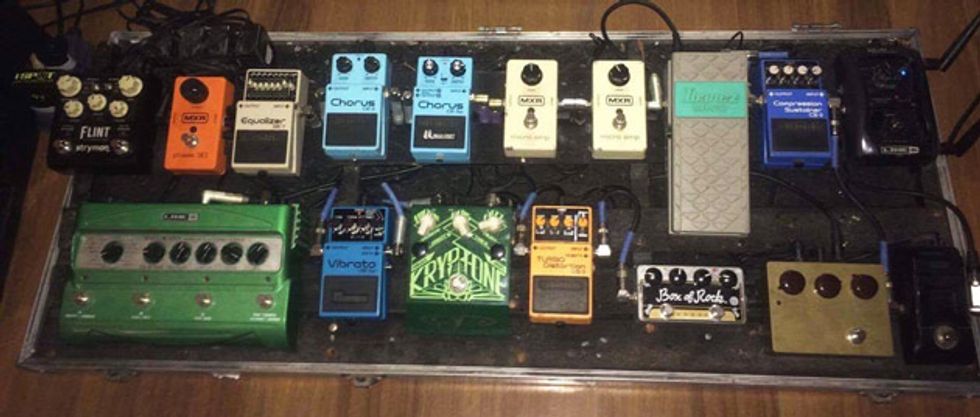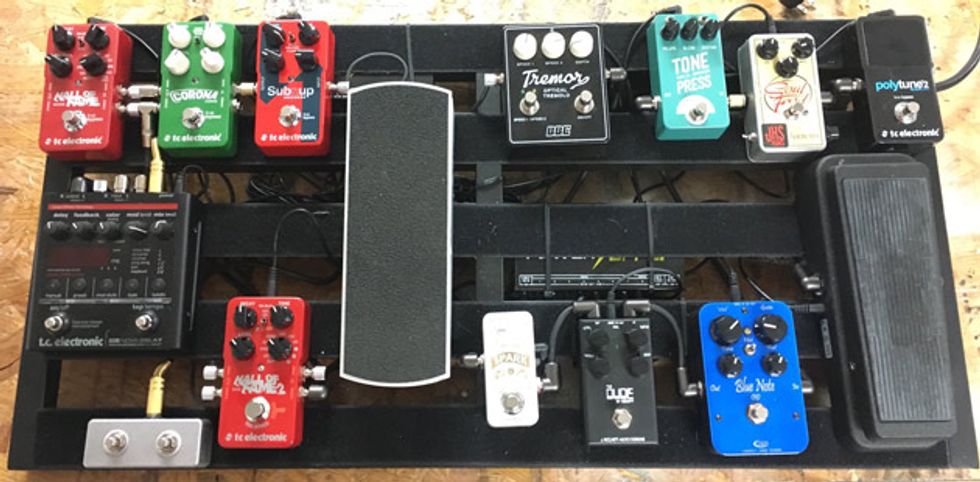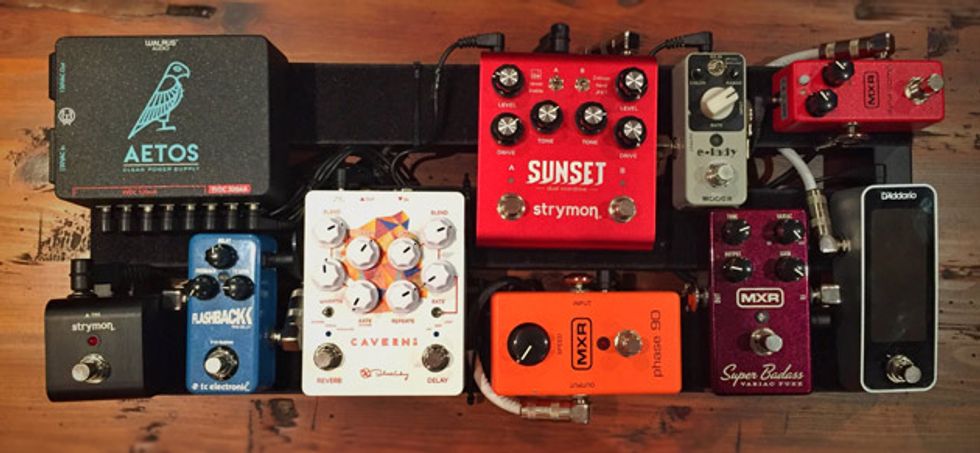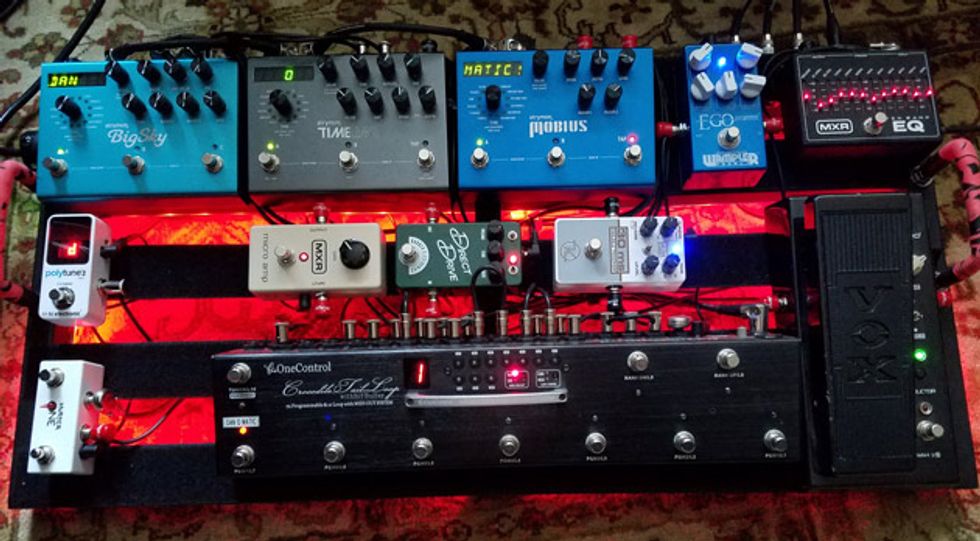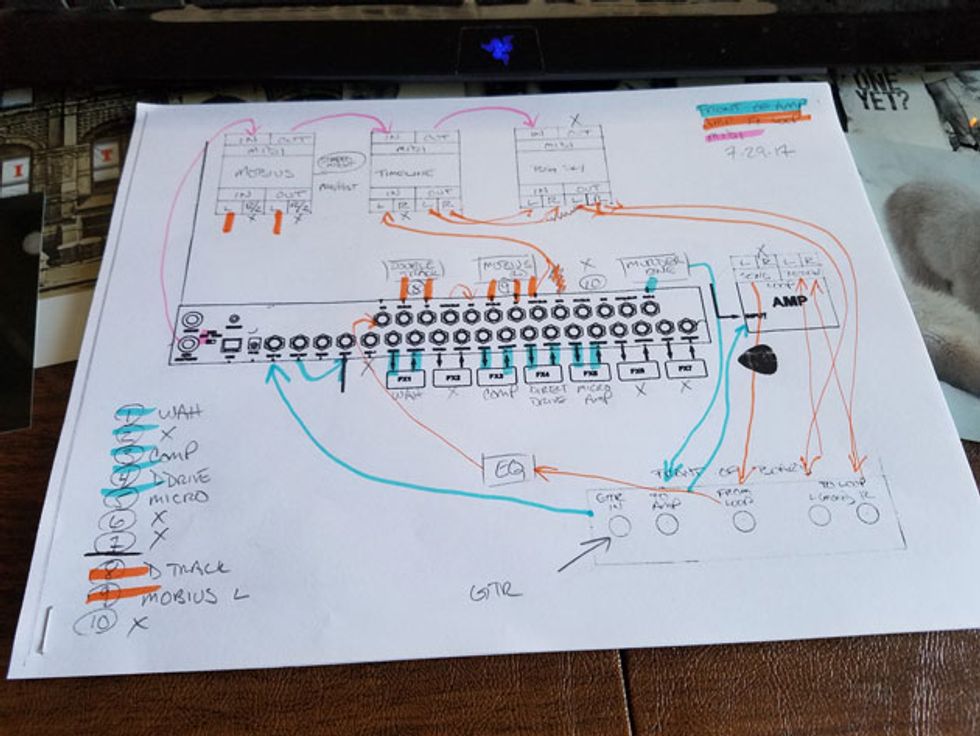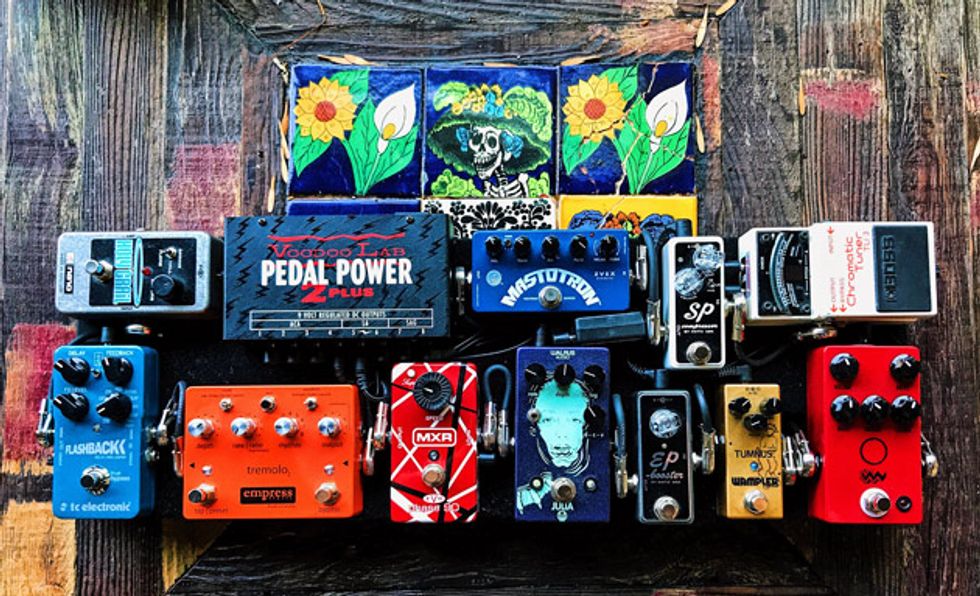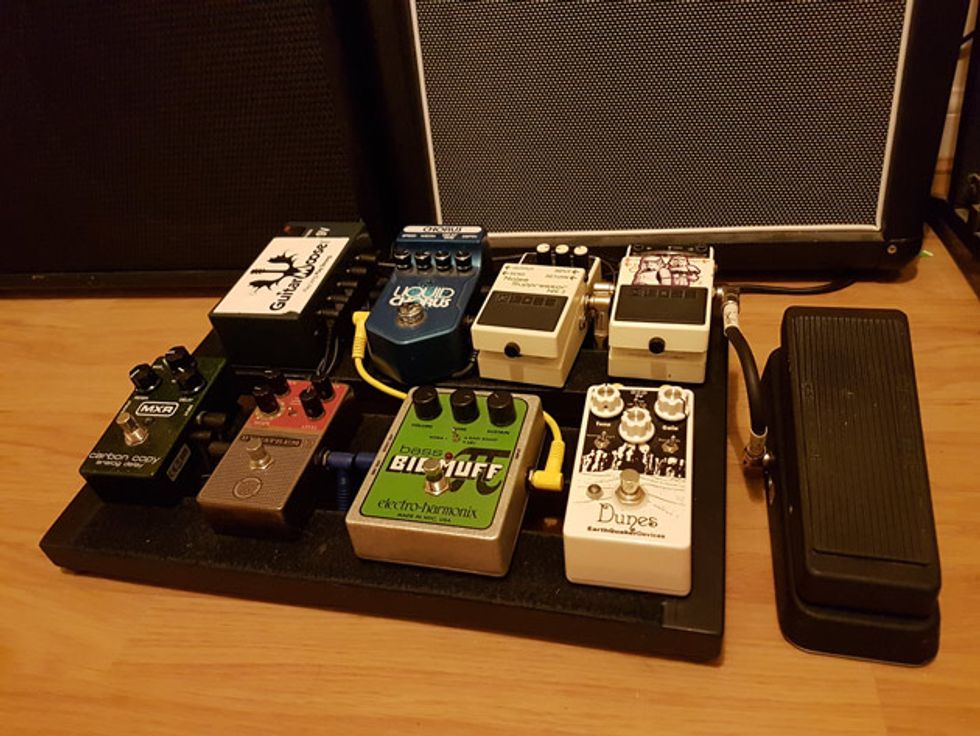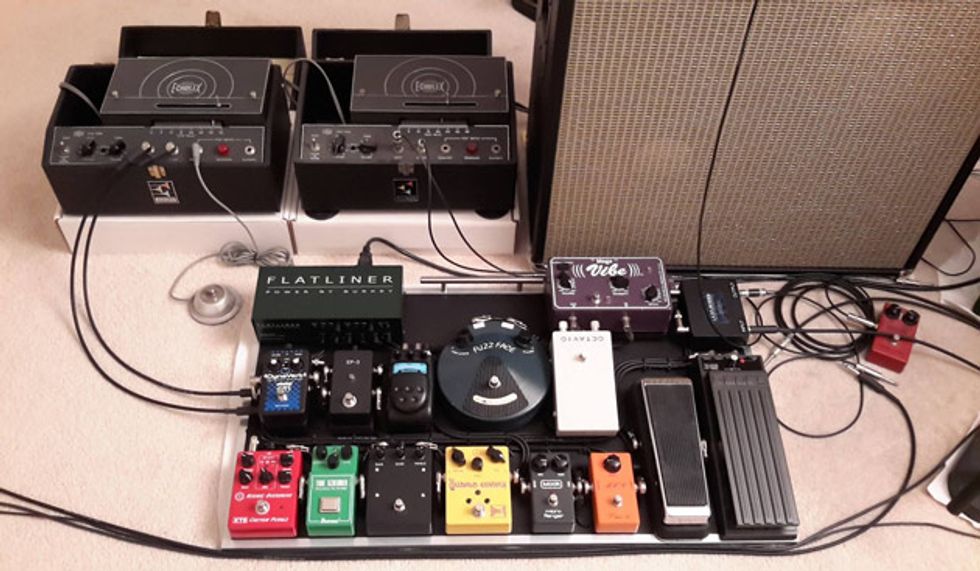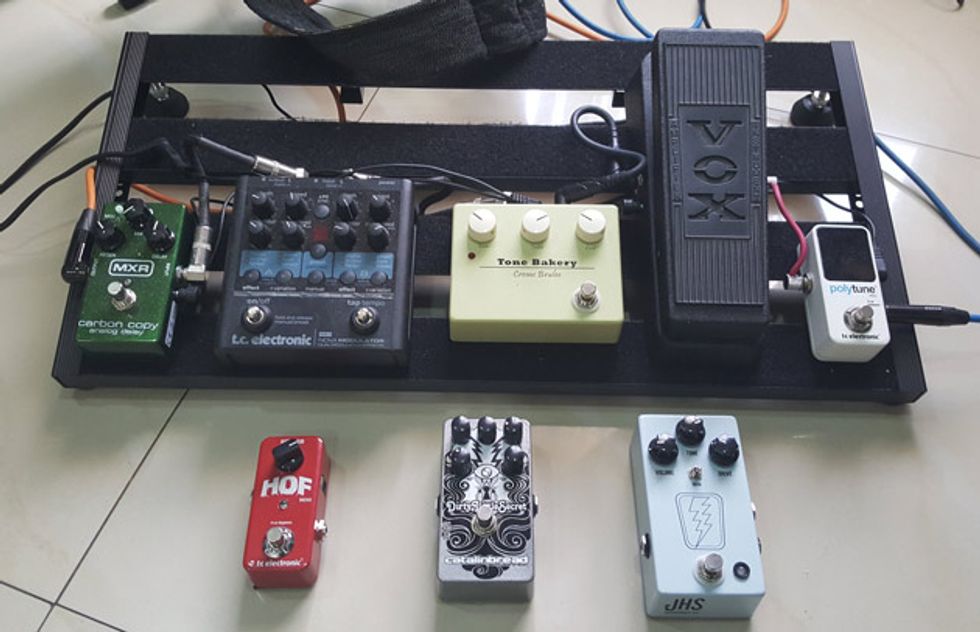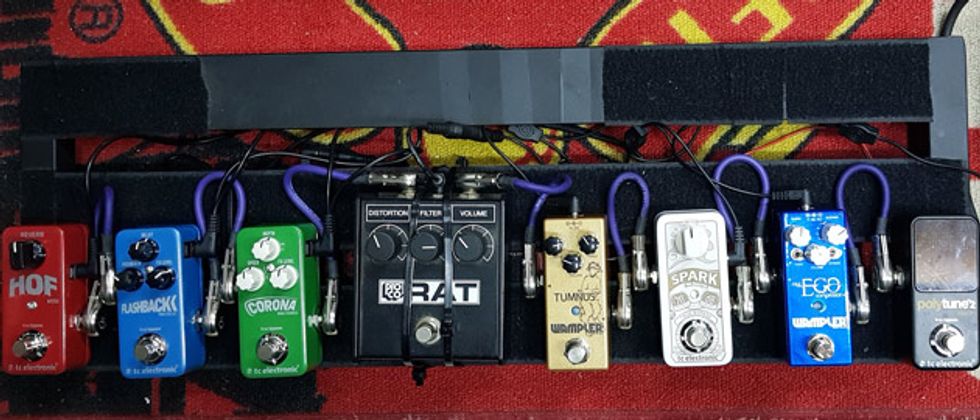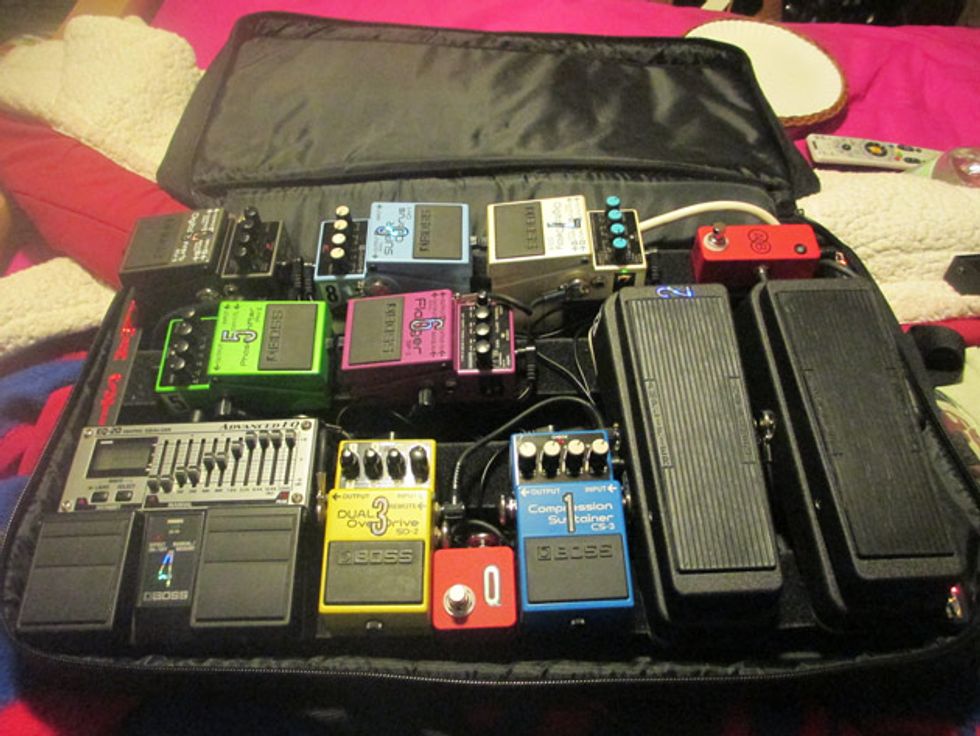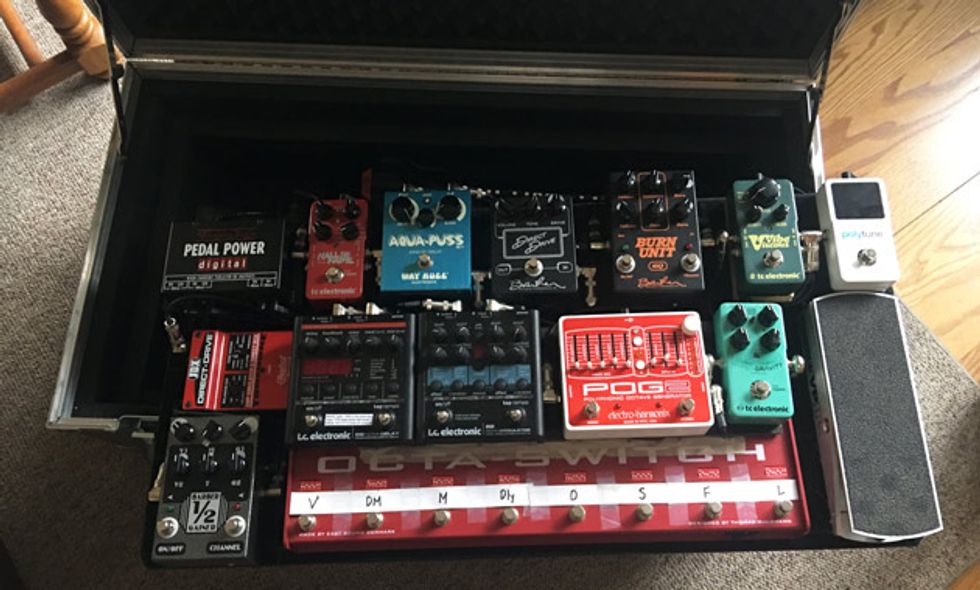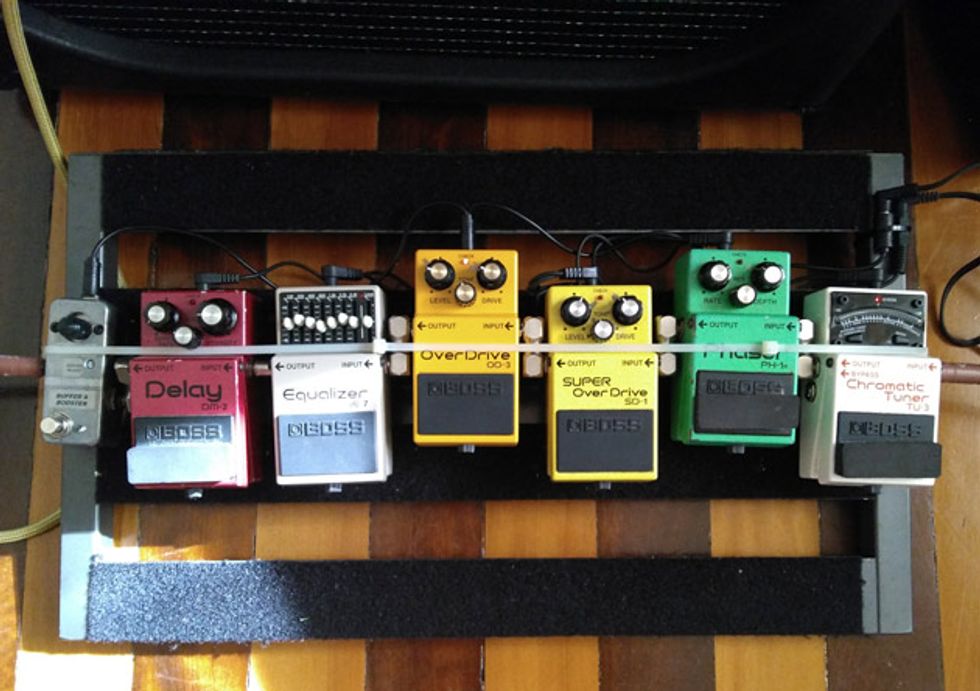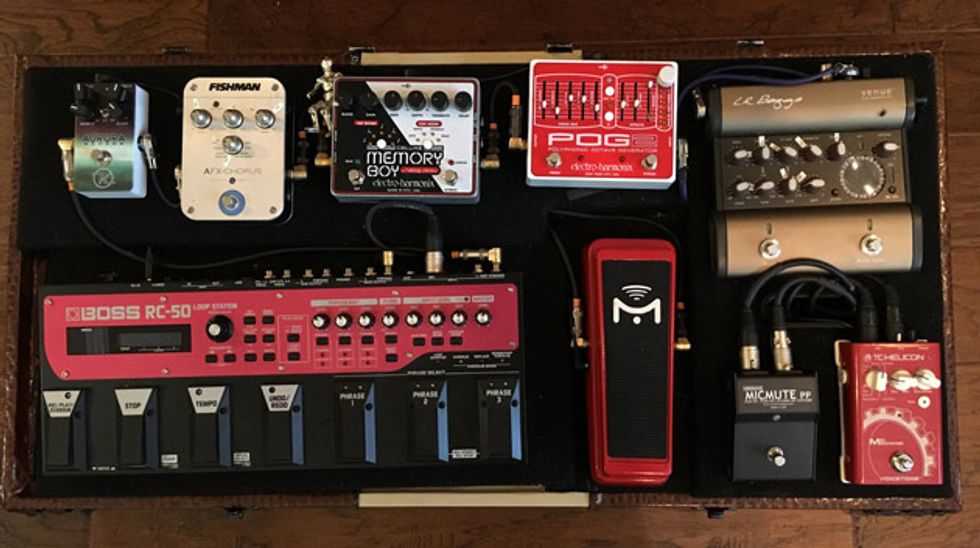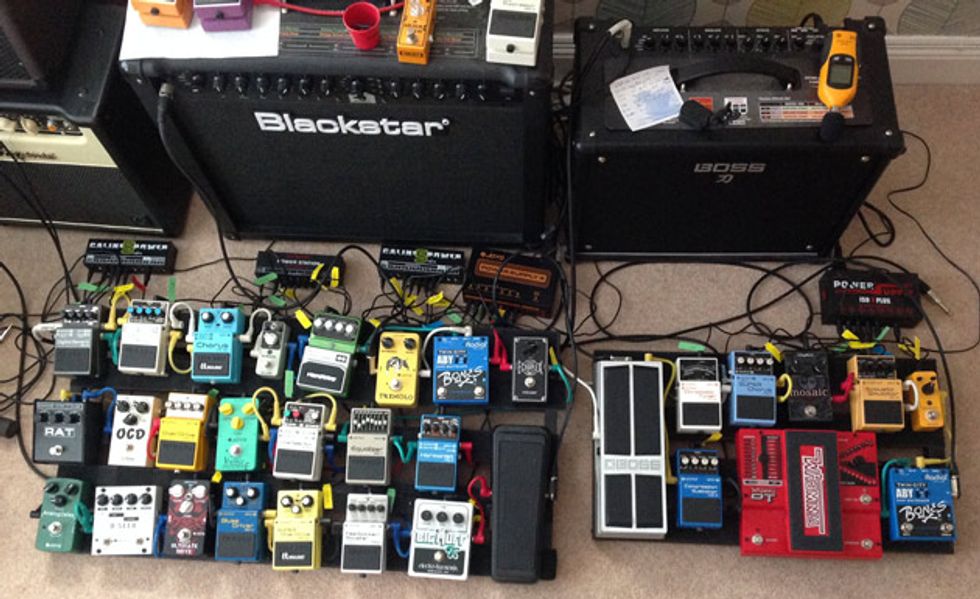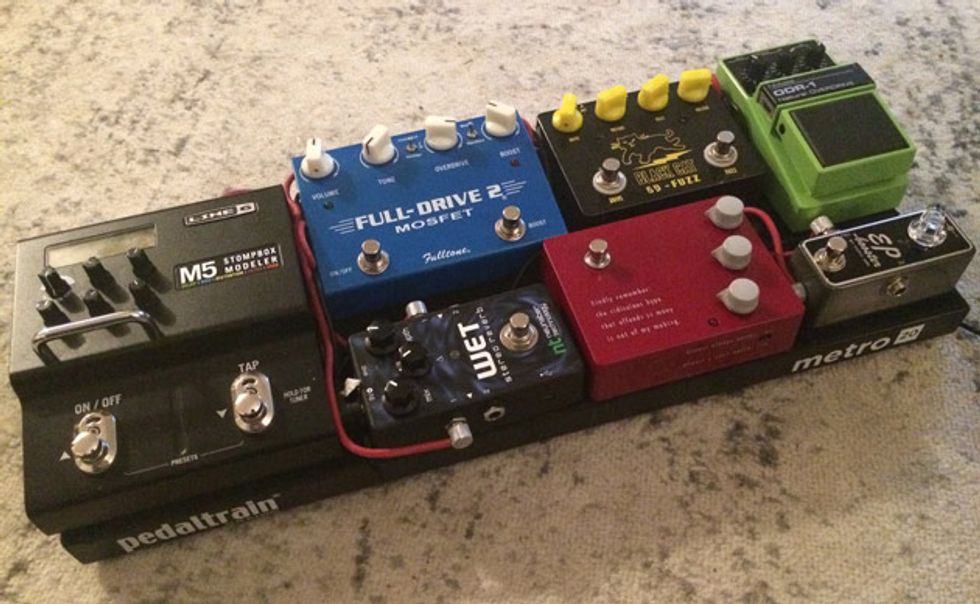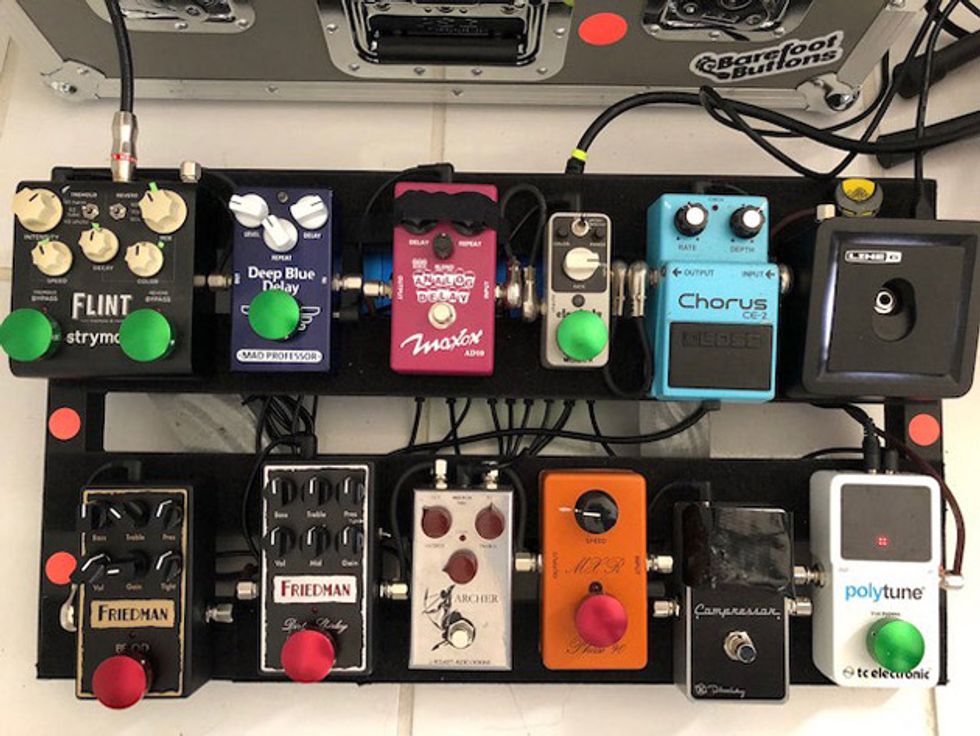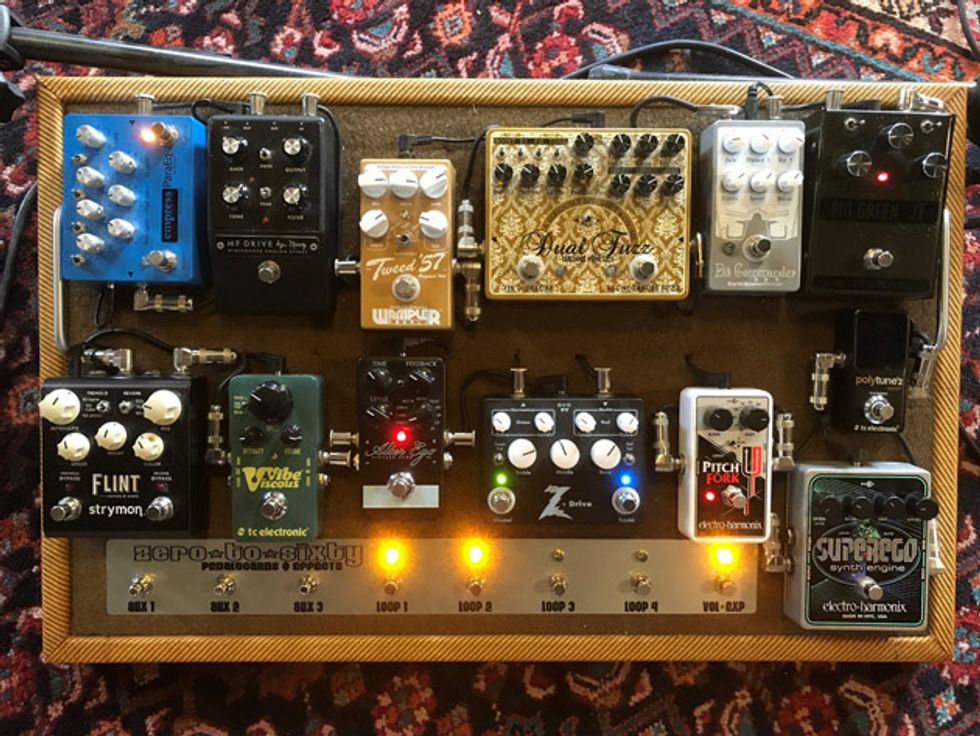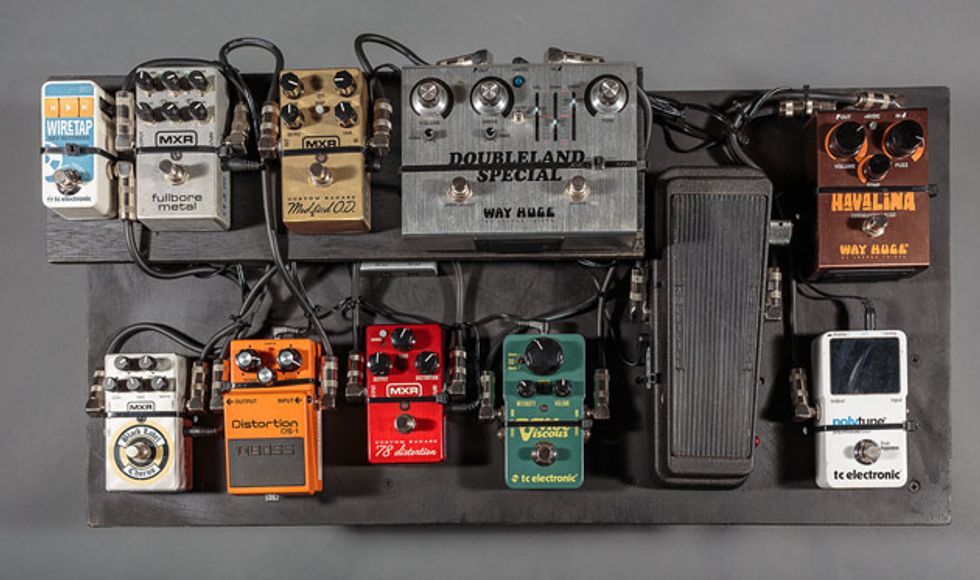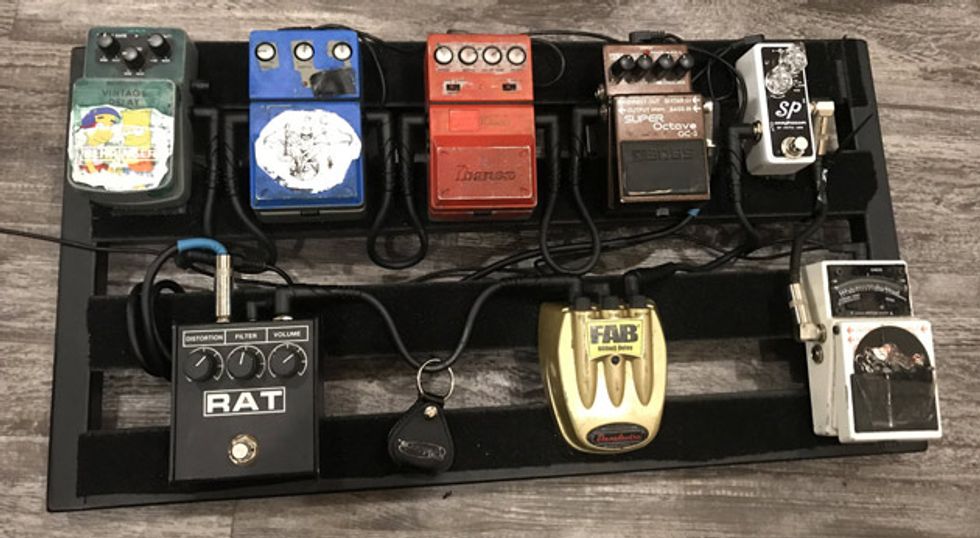 It's that time of year, when Premier Guitar readers from such disparate places as Florianópolis, Brazil, to Katy, Texas, share with us their prized collection of sonic goodies. All kinds of players write in: Sunflower Bean's frontman/guitarist Nick Kivlen goes down memory lane, describing how he acquired, through many years and sources, all the pedals he loves. Simon Gotthelf, who has his own YouTube channel dedicated solely to the world of guitar and demoing gear, shows us his fave pedal configuration. A few session guitarists give advice on grab-and-go stomp setups. And then there are dozens of players who call themselves "bedroom" guitarists, many of whom know more about how to wire up a board than some stars featured on Rig Rundowns. Now, let's dig in!