Tap-dancing, noise-rocking Donna Diane conjures lightning and thunder by layering her Kurt Ballou-designed Craftsman guitar over a Moog Minitaur bass synth.
Facing a mandatory shelter-in-place ordinance to limit the spread of COVID-19, PG enacted a hybrid approach to filming and producing Rig Rundowns. This is the 27th video in that format.
For two people, Djunah deals a lot of volume. The Chicago-based duo is abrasive, angular, visceral, and brash—making them a perfect candidate to carry the flag of '90s Windy City underground icons like Shellac, The Jesus Lizard, and Slint that all made a home at Chi-town's indie Touch and Go Records.
When previous projects for Donna Diane (Beat Drun Juel) and drummer Nick Smalkowski (Fake Limbs) crumbled, they combined their volcanic tendencies and formed Djunah. Smalkowski has the tireless duty of propelling the song forward while maintaining its backbone. Donna Diane handles all the rest—she sings, plays guitar, and stomps bass notes with her feet thanks to a Roland-and-Moog hybrid command center.
After honing their kerranging, kinetic combo through rehearsals and tours, the pair traveled to Salem, MA, to record their 2019 debut Ex Voto with Converge guitarist and GodCity Studio overlord Kurt Ballou. (Ex Voto was mastered by Shellac bassist Bob Weston.)
Carving out some rock time, Donna Diane virtually welcomed PG's Chris Kies into her jam room in Chicago. In this Rig Rundown, the ambitious, self-admitted neurotic musician opens up about crafting a singular sound with two instruments, how having a leg for a bass player is therapeutic, and extracting as much gear info from Kurt Ballou as possible. (Be sure to check out Donna's channel for videos from her series Can I Touch Your Gear? including this episode with Kurt Ballou.)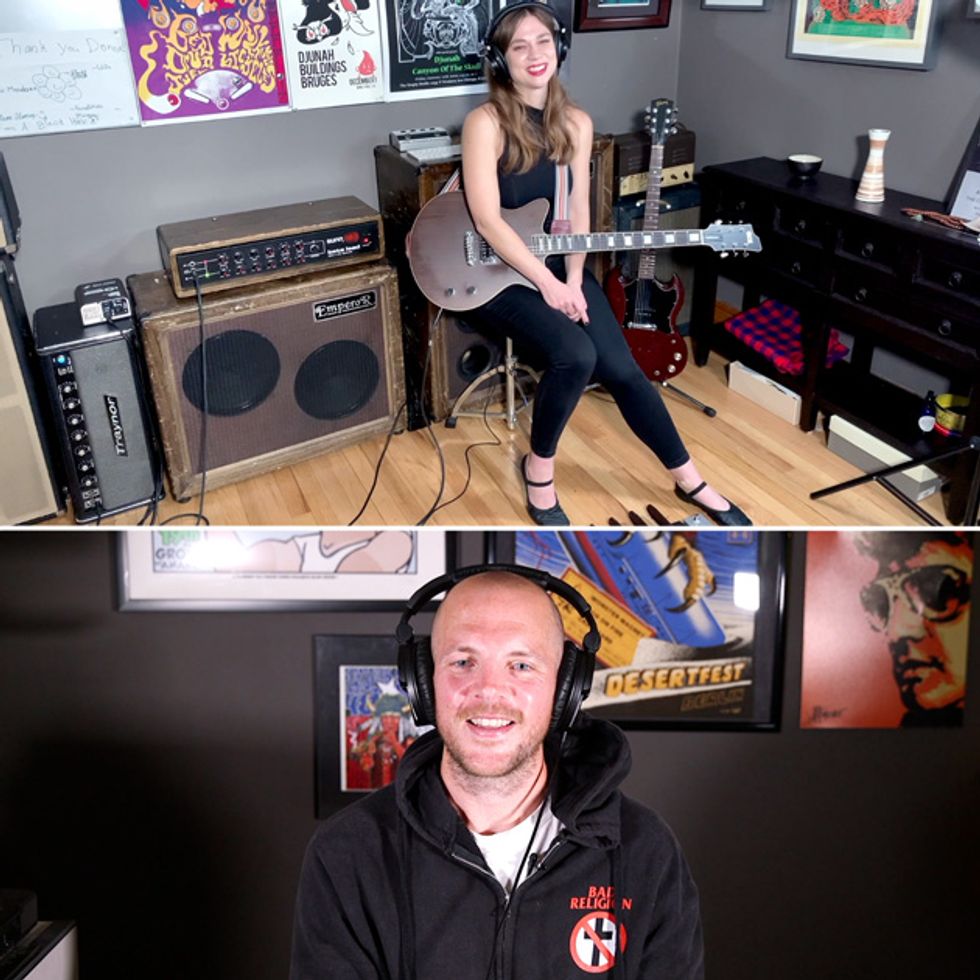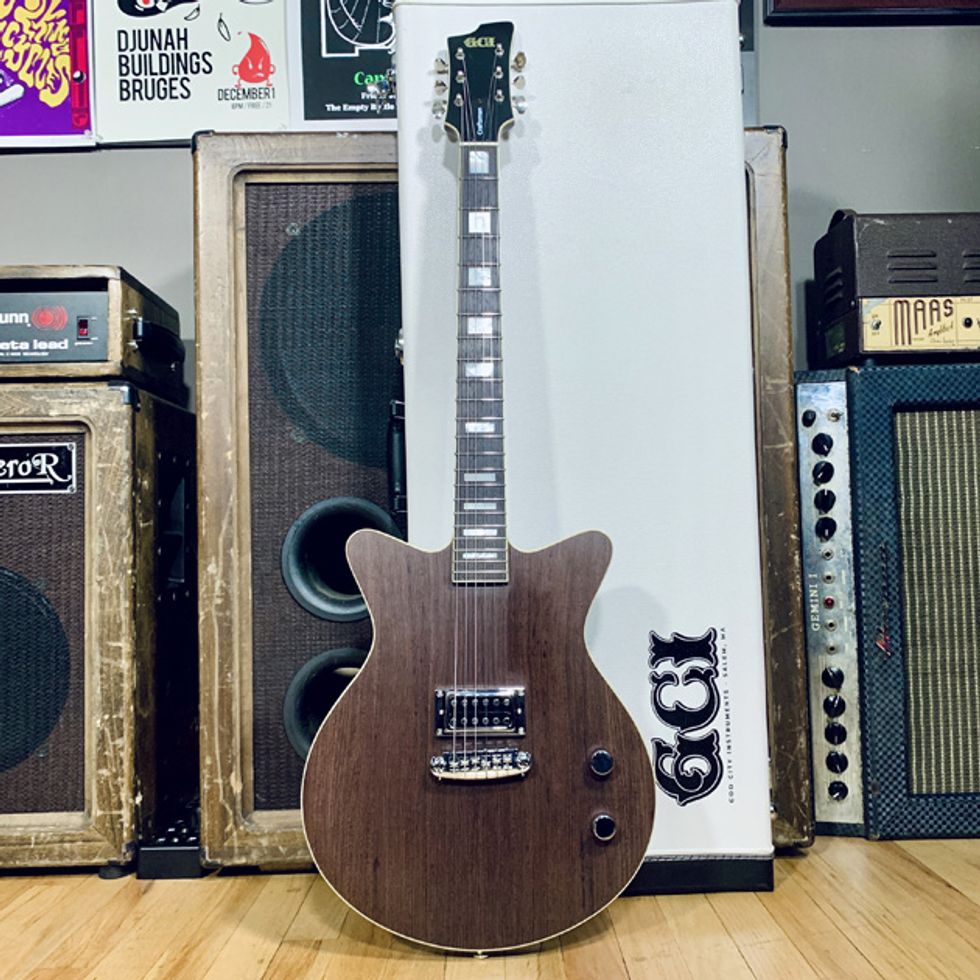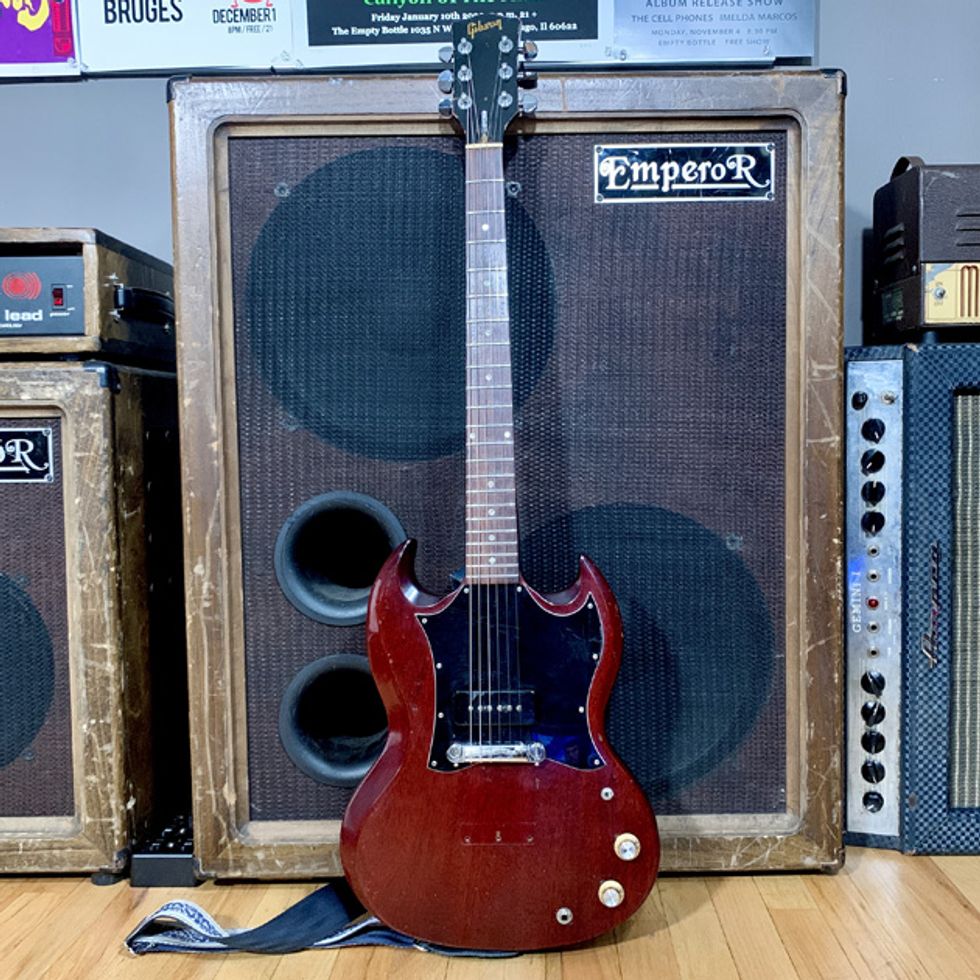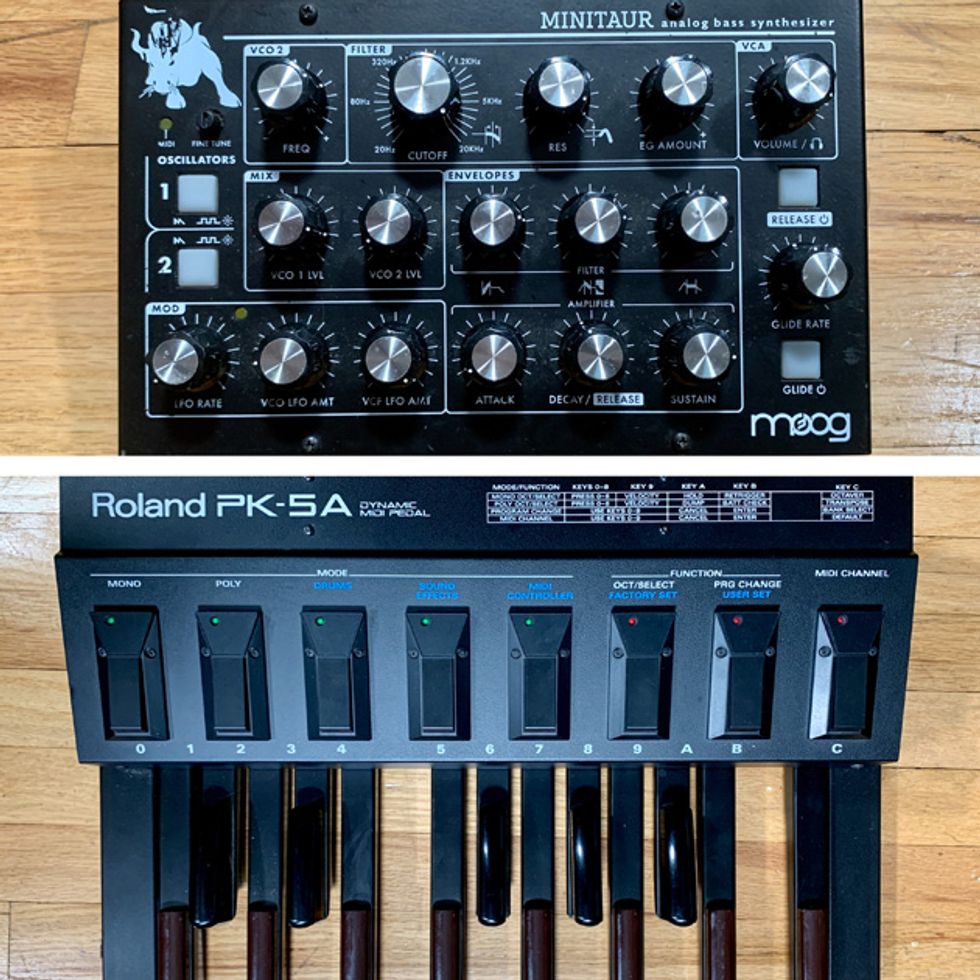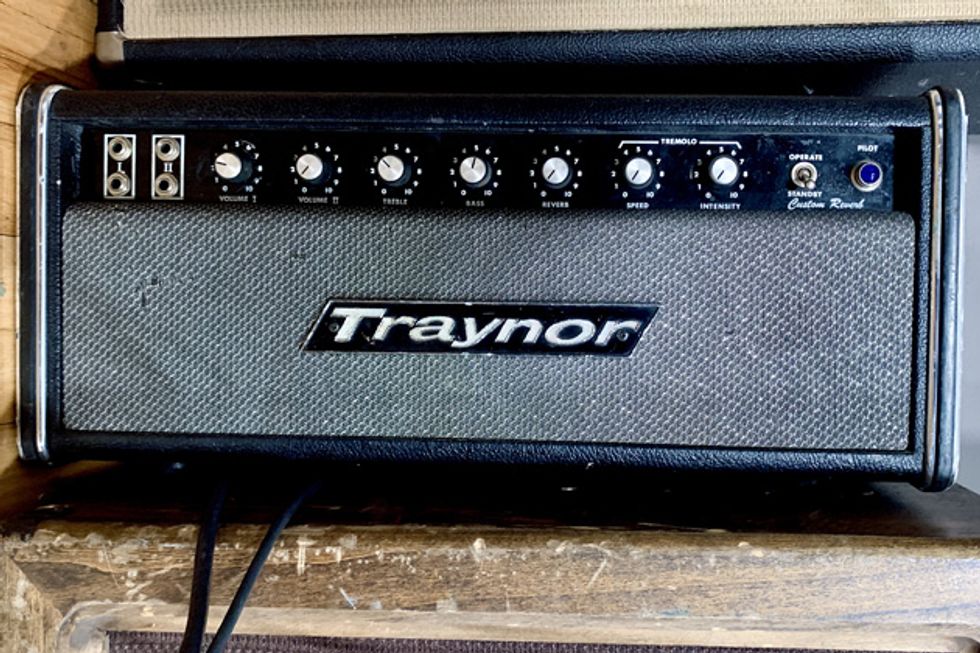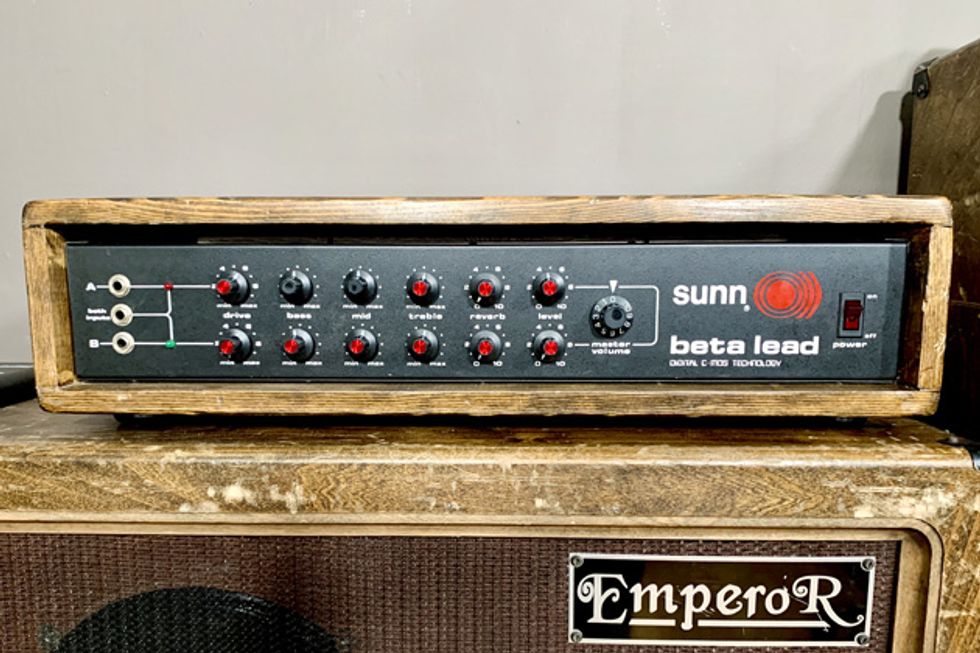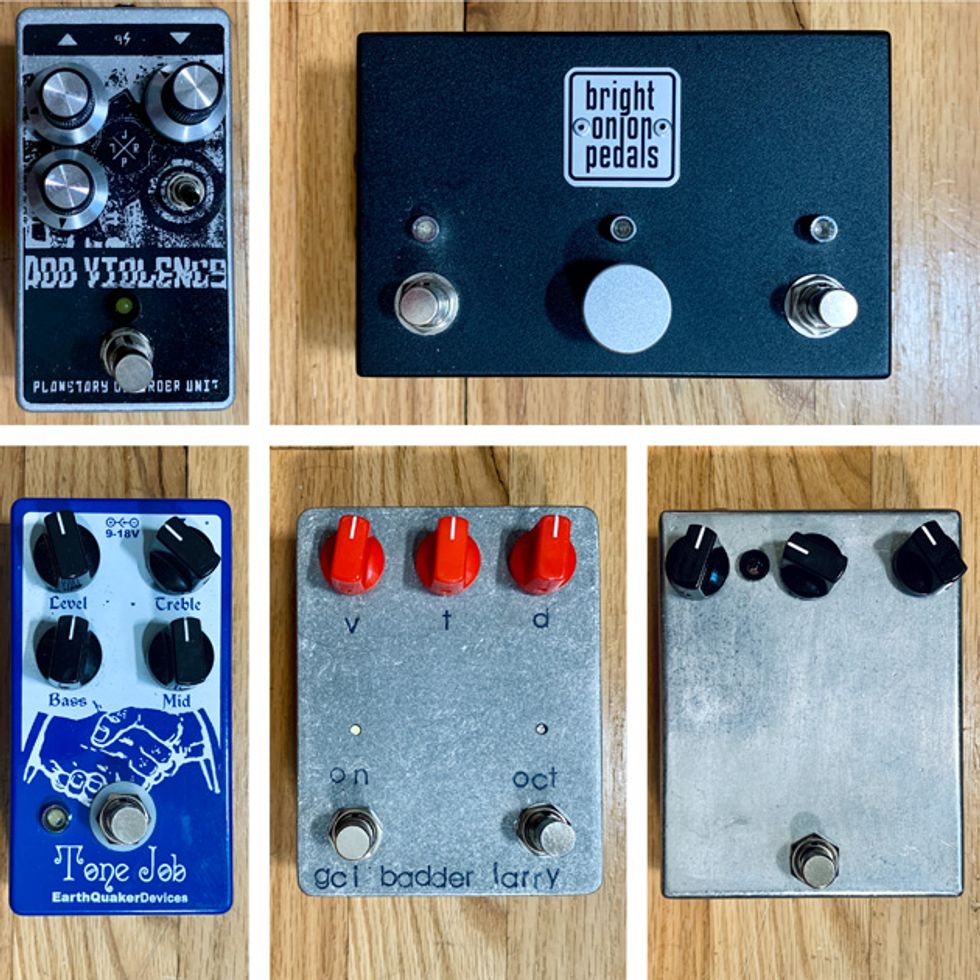 ---
Click below to listen wherever you get your podcasts:
---
D'Addario XT Strings:https://ddar.io/XT.RR
---
Looking for more great gear for the guitar player in your life (yourself included!)? Check out this year's Holiday Gear Finds!
Created in collaboration with legendary guitarist George Lynch of Dokken and Lynch Mob fame, the Mr.Scary Mod adds an adjustable tube gain stage and an onboard Deep control, which together are designed to enable an amp to have increased sustain while still retaining note definition and dynamics.
LegendaryTones, LLC today announced production availability of its new Mr. Scary Mod, a 100% pure tube module designed to instantly and easily expand the capabilities of many classic amplifiers with additional gain and tone shaping. Created in collaboration with legendary guitarist George Lynch of Dokken and Lynch Mob fame, the Mr.Scary Mod adds an adjustable tube gain stage and an onboard Deep control, which together are designed to enable an amp to have increased sustain while still retaining note definition and dynamics.
Originally released as the Lynch Mod in February 2021, the updated Mr. Scary Mod features the same core circuit as the Lynch Mod but is now equipped with a revised tube mix combo per George's preference as well as a facelift in a newly redesigned electro-galvanized steel enclosure. As with the Lynch Mod, each run will be limited and the first run in Pumpkin Orange with Black hardware is limited to just 150 pieces worldwide.
​The Mr. Scary Mod adds an adjustable tube gain stage on top of the cathode follower position, keeping note definition and articulation while further increasing sustain. Each Mr. Scary mod is meticulously built by hand in the USA, one at a time, and tuned using high-grade components. Equipped with a single ECC81 (12AT7) in the first position and ECC83 (12AX7) in the second, the Mr. Scary Mod can clean up beautifully when rolling down your guitar's volume, and still adds scorching gain when you roll it back up. This is a gain stage that's been tuned and approved by the ears of the maestro George Lynch himself.
"The Mr. Scary Mod excels with dynamics and is incredibly touch-responsive, allowing me to shift from playing clear, lightly compressed cleans to full-out aggressive sustain and distortion –and control it all simply by varying my guitar's volume control and picking," said GeorgeLynch. "In many ways, it's an old-school approach, but it's also so much more natural and expressive in addition to being musically fulfilling when you can play both the guitar and amp dynamically together this way."
The Mr. Scary Mod installs in minutes, is safe and effective to use, and requires no special tools or re-biasing of the amplifier. Simply insert the module into the cathode follower preamp position of compatible amplifiers (includes Marshall 2203/2204/1959/1987 circuits) and

immediately get the benefit of enjoying a hot-rodded amp that delivers all the pure harmonic character that comes with an added pure tube gain stage. The handmade in the USA Mr. Scary Mod is now available to order for $319.
For more information, please visit legendarytones.com.
October Audio has miniaturized their NVMBR Gain pedal to create two mini versions of this beautifully organic-sounding circuit – including an always-on gain device.
The NVMBR Gain is a nonlinear amp that transitions gracefully from clean boost to overdriven tones. Volume increases from just over unity to about 10db before soft-clipping drive appears for another 5db of boost. Its extraordinary ease of use is matched by outstanding versatility: you can use it as a clean boost, push a stubborn amp into overdrive or create a just-breaking-up sound at any amp volume.

October Audio's new family of mini NVMBR Gain pedals includes a switchable version that allows you to bypass the effect: one option features brand logo pedal graphics, while the other sports a fun "Witch Finger" graphic with a Davies knob as the"fingernail".
The second version in the new lineup is an always-on device featuring the Witch Finger graphic and Davies knob, with the same NVMBR Gain circuit that lies at the core of the switchable version.
Features:
Knob controls gain and clipping simultaneously
Stunning silver hammertone finish
Switchable versions are true-bypass, available with classic or witch finger graphics
Authentic Davies knobs, including the "fingernail"
9V center negative power supply required
Dimensions: 3.63 x 1.50 x 1.88 in​
Witch Finger (always on NVMBR Gain) demo
​All October Audio pedals are assembled in Richmond, VA, and available for purchase directly through the online shop. Street price is $109 for NVMBR Gain footswitch versions and $89 for the always-on device.
For more information, please visit octoberaudio.com.