Over the course of his stellar career, the ace string bender and former Hellecaster has had several signature models, each wired to his unique specs. We'll show you how to squeeze his sonic wizardry into your T-style guitar.
Here's something fun for all you Tele freaks: We're going to examine Jerry Donahue's unique wiring scheme to learn how it works and how to adapt it to a standard Tele.
Essential background and history. Donahue was one of the three founding members of the Hellecasters, which also included John Jorgenson and PG columnist Will Ray. There's a reason why the great Danny Gatton called Donahue "the string-bending king of the planet." If you haven't heard Donahue's jaw-dropping bends and behind-the-nut stretches, check out some of his YouTube videos and prepare to be amazed. Using only his fingers, he could make his Tele sound like a pedal-steel guitar.
A prominent figure in the late-'60s and early-'70s British folk-rock scene, Donahue played and recorded with Fotheringay and Fairport Convention, and later formed a group called the Gathering, which included his daughter Kristina Donahue and former members of Jethro Tull, Lindisfarne, Pentangle, and Steeleye Span.
Donahue is a Tele player to the bone, and during his outstanding career he's been involved in several signature guitar projects, beginning in 1991 with the Fender JD Telecaster. This was available in several versions from the Fender Custom Shop, as well as a more affordable MIJ version. A souped-up Telecaster, the JD featured a Stratocaster neck pickup located closer to the bridge than usual, a 5-way pickup selector switch, and special wiring. The model has been out of production since 1999 and is a collector's item today.
In 2004, Donahue began working with G&L on a new signature guitar called the ASAT JD-5, but this never made it into regular production. Only a few of these seem to exist—some estimate fewer than 20.
His next signature guitar, the Peavey Omniac JD, debuted in 2005. It had a Tele-like shape, custom wiring, and a 5-way pickup selector switch, but this time sported two custom Seymour Duncan pickups (more about these in a moment). The Omniac JD went out of production in 2009.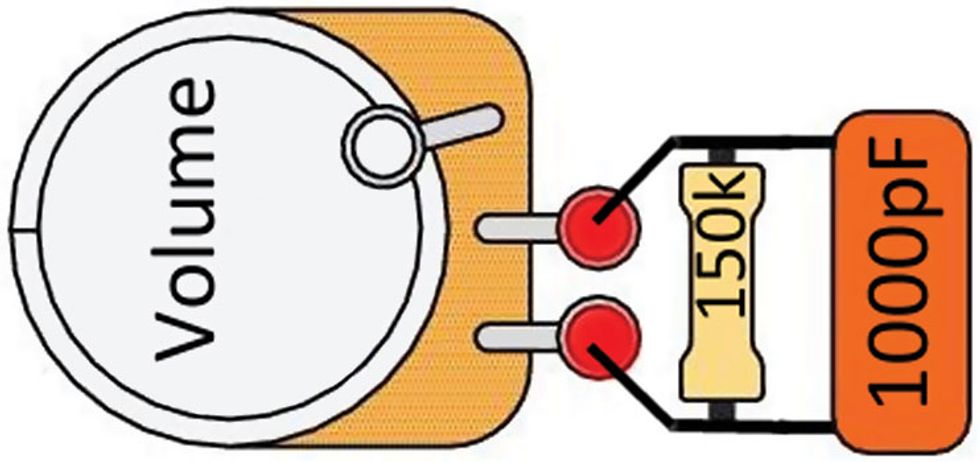 Image 1 — Schematic courtesy of singlecoil.com
In 2010, Donahue started working on his next signature model 6-string with the John Hornby Skewes company in England, called JHS for short. One of the JHS labels is Fret-King, and Donahue's guitar is called the Fret-King JDD (which stands for Jerry Donahue/Seymour Duncan). Part of the Fret-King Artist series and still in production, the JDD was designed by Trev Wilkinson and features wiring similar to the Peavey Omniac. JHS also offers a budget version, called the Reissued V58JDAB Jerry Donahue, as part of their Vintage line.
These guitars all have a Telecaster-inspired dual-pickup layout, a 5-way switch, and standard master volume and master tone controls. The concept behind each of Donahue's models is to retain the classic Telecaster bridge tone, while adding Strat- and Tele-like dual-pickup combinations, as well as both a timeless Strat neck pickup sound and a jazzy "archtop" tone.
With this "JD mod," our goal is to incorporate Stratocaster tones into a Telecaster. This is the opposite of what we explored with the "Riptide" wiring—a mod that coaxes Telecaster tones from a Stratocaster. Loyal Mod Garage readers may also recall that we previously discussed several ways to implant Stratocaster tones into a Telecaster in "The Strat-o-Tele Crossover." But, as we'll see, the JD mod is unique and definitely worth exploring because it may be the ultimate jack-of-all trades guitar wiring.
For starters, let's talk about the pickups used in both the Omniac and JDD. Each model sports pickups made by Donahue's buddy, Seymour Duncan. The story goes that another one of Donahue's friends wound him a Stratocaster pickup for the neck position of his stock Telecaster. Donahue really liked it—especially when he combined the new neck pickup with the Tele bridge pickup. At Donahue's request, Seymour analyzed the new pickup and discovered Donahue's friend had incorporated a resistor in the middle of the pickup's winding before finishing the other half. Based on this construction, Seymour developed two pickups that are still available. If you're planning to build your own version of a JD Telecaster, this is your ticket to get it as close as possible to his signature models. These are the Duncan APS-2JD neck and APTL-3JD bridge pickups.
The concept behind each of Donahue's models is to retain the classic Telecaster bridge tone, while adding Strat- and Tele-like dual-pickup combinations, as well as both a timeless Strat neck pickup sound and a jazzy "archtop" tone.
The sounds. Here—excerpted from Donahue's own words—is a description of the tones delivered by the 5-way switch, starting with the Stratocaster's "neck only" setting and working toward the bridge:
Position 1: The rich and sparkling neck position of a traditional Stratocaster, resulting in that unmistakable vintage single-coil sound that echoes the soaring, majestic blues tones of the '60s and '70s.
Position 2: The neck pickup with a special capacitor engaged. This yields a tone ordinarily associated with an archtop jazz guitar. Add overdrive to capture that classic late-'60s "woman tone."
Position 3: The neck and bridge pickups in a custom parallel wiring. This produces an enhanced, contemporary version of a Telecaster's traditional middle-position tone.
Position 4: Combines both pickups with a capacitor and resistor to create a controlled degree of reversed phase. This offers a Stratocaster's popular "in-between quack tone."
Position 5: The solo bridge pickup with the gutsy lead sound of the very best '50s Telecasters.
Shopping list. Here's what you'll need to make your own version of the JD Telecaster:
The two pickups mentioned above, although alternatively you can use standard Telecaster bridge and Stratocaster neck pickups. If you choose the latter option, you'll need to enlarge the neck pickup cavity to accommodate a Strat neck pickup.
A 5-way "super switch" pickup selector. But remember: There's not much room inside a Telecaster's electronics compartment, so double-check that the model you choose will fit. We've covered the basics of this switch before ["Introducing Fender's 5-Way Super Switch," September 2011, and "Exploring Fender's 5-Way Super Switch," October 2011].
A treble-bleed network with a 1000 pF cap and a 150k resistor in parallel. To learn more about this, check out "Deep Diving into Treble-Bleed Networks" from March 2019.
A 0.022 µF tone cap of your choice for the tone control.
Two 250k pots for volume and tone controls.
Three caps with the following values: 3300 pF, 2200 pF, and 0.01µF. Again, there's not much space inside the Tele's control cavity, so choose the physically smallest film caps you can get. The caps' voltage rating doesn't play a role in this game.
Two 6.2k metal film resistors; 0.25 watt or less is perfect.


Image 2 — Schematic courtesy of singlecoil.com
If you're a Mod Garage regular, you'll spot familiar themes in this circuit because we've investigated these tricks before—namely, adding caps in-line with a pickup ["The Stratocaster 'Jazz Switch' Mod," November 2011] and half out-of-phase wiring ["The Bill Lawrence 5-way Telecaster Circuit," October 2015]. But here's the twist: Now everything comes together in one wiring!
Okay, let's translate Donahue's sonic description of the wiring into bare technical facts:
Position 1: Solo neck pickup (like standard Telecaster wiring).
Position 2: Neck pickup with additional 3300 pF cap to ground.
Position 3: Neck + bridge pickup in parallel with additional 2200 pF cap to ground.
Position 4: Neck + bridge pickup in parallel, half out-of-phase.
Position 5: Solo bridge pickup (like standard Telecaster wiring).
Now we're ready to dive into the circuit. For visual clarity, we'll start with the volume pot's treble bleed-network (Image 1).
Image 2 shows the rest of the circuit with all the other components.
That's it, folks! In a future column, we'll revisit this wiring and add some mods that make it even more flexible. Meanwhile, next month we'll return to our ongoing DIY relic project, so stay tuned. Until then ... keep on modding!
Watch John Bohlinger demo the various tones unlocked by Donahue's versatile 5-way setup.