10 Acoustic Amps You Should Unplug Into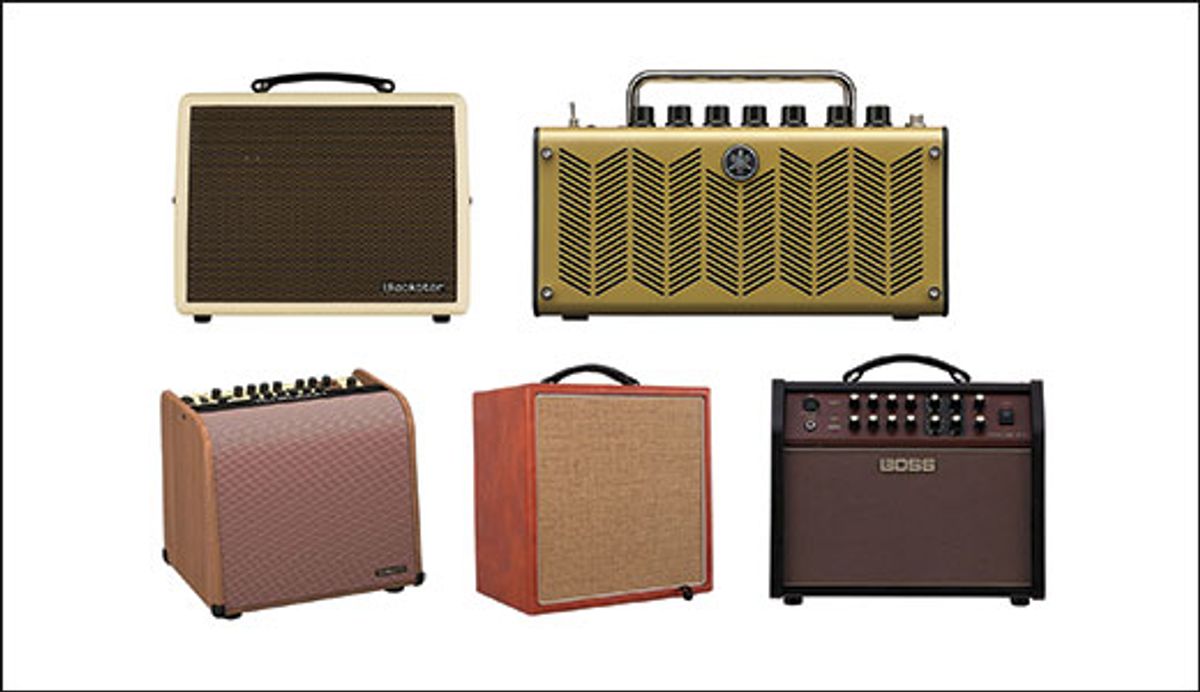 There's something beautifully organic about a great-sounding unplugged acoustic and its player, but amplification is often a must—certainly for gigging. We rounded up 10 acoustic combos that combine portability and a variety of onboard features to get you heard clearly and loudly, at around 500 bucks or less.
---
BLACKSTAR
Sonnet 60

Powerful and light at about 16 pounds, this Bluetooth-enabled 60-watt combo boasts such features as dual inputs, a pair of reverbs, USB and XLR DI outputs, and a tilt-back stand.

$399 street

FENDER
Acoustic 100

Dressed in a sharp wooden shell and perfectly apt for coffee-house gigs, this 2-channel 100-watt amp houses an 8" full-range whizzer cone speaker and an impressive menu of onboard effects.

$399 street

ORANGE
Acoustic Crush 30

Lightweight, portable, and battery powered when needed, this simple yet versatile amp with a feedback-fighting notch filter and angled cabinet was designed to handle busking, gigs, and practice with ease.

$399 street

FISHMAN
Loudbox Mini

Packing in 60 watts of clean, acoustic power and featuring the company's preamp and tone-control designs, this 2-channel combo is outfitted with digital reverb and chorus, and a balanced XLR DI out.

$349 street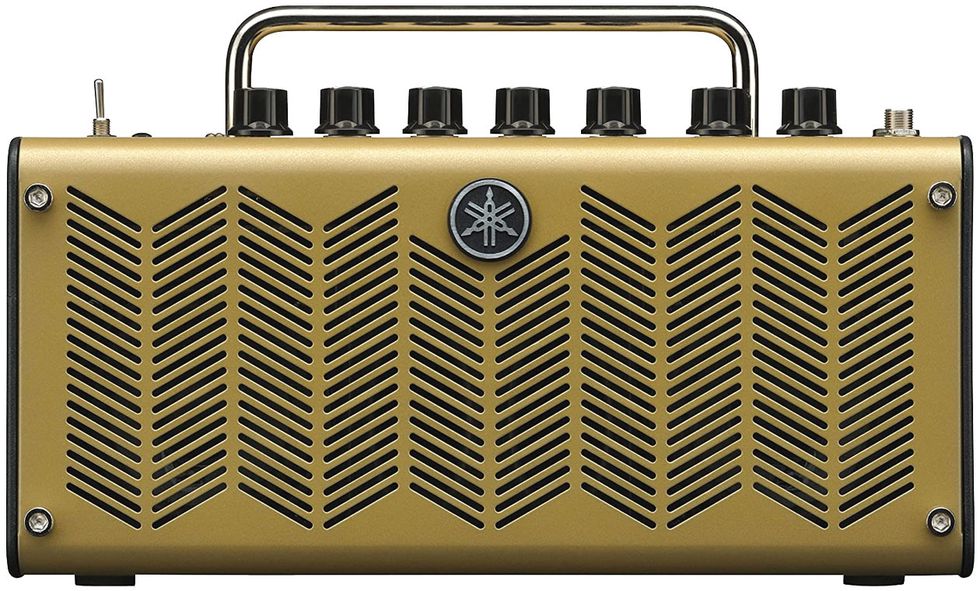 YAMAHA
THR5A Mini

Complete with onboard effects as well as dynamic and classic tube-condenser mic models, this 2x3 combo can run for up to six hours on battery power.

$199 street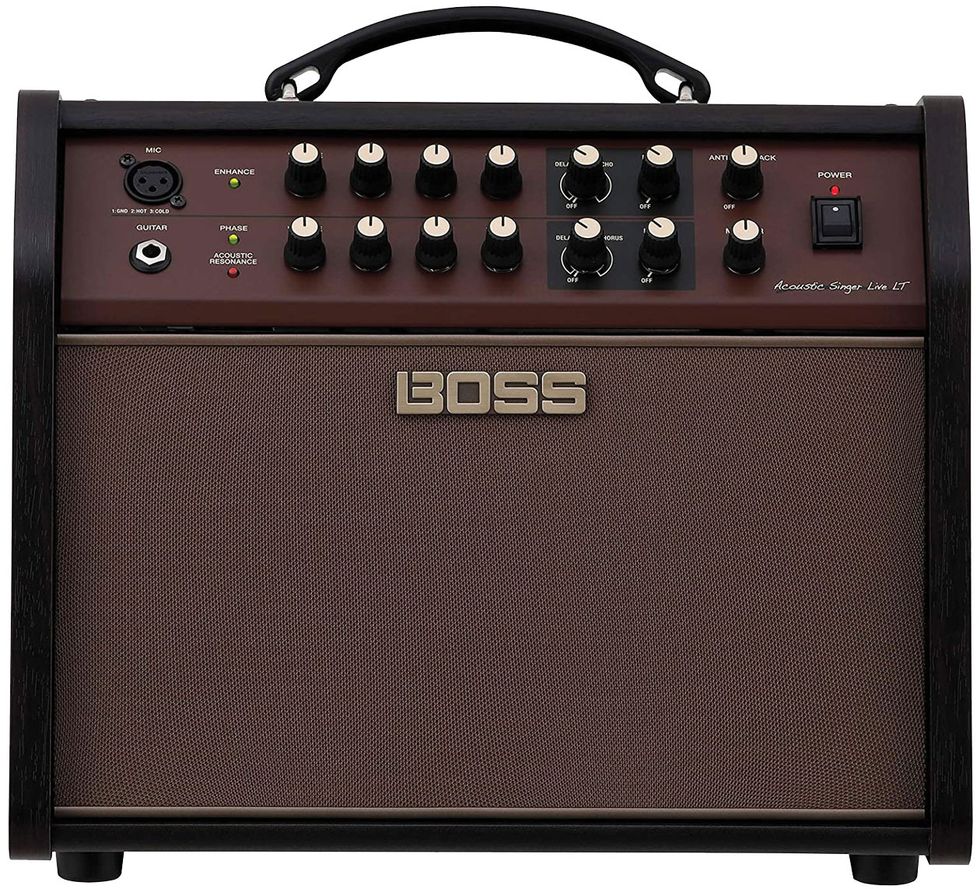 BOSS
Acoustic Singer Live

With 3-band EQs and independent reverb for both channels, this amp also boasts features such as a built-in looper, a harmony function for vocals, and dual XLR DI jacks.

$515 street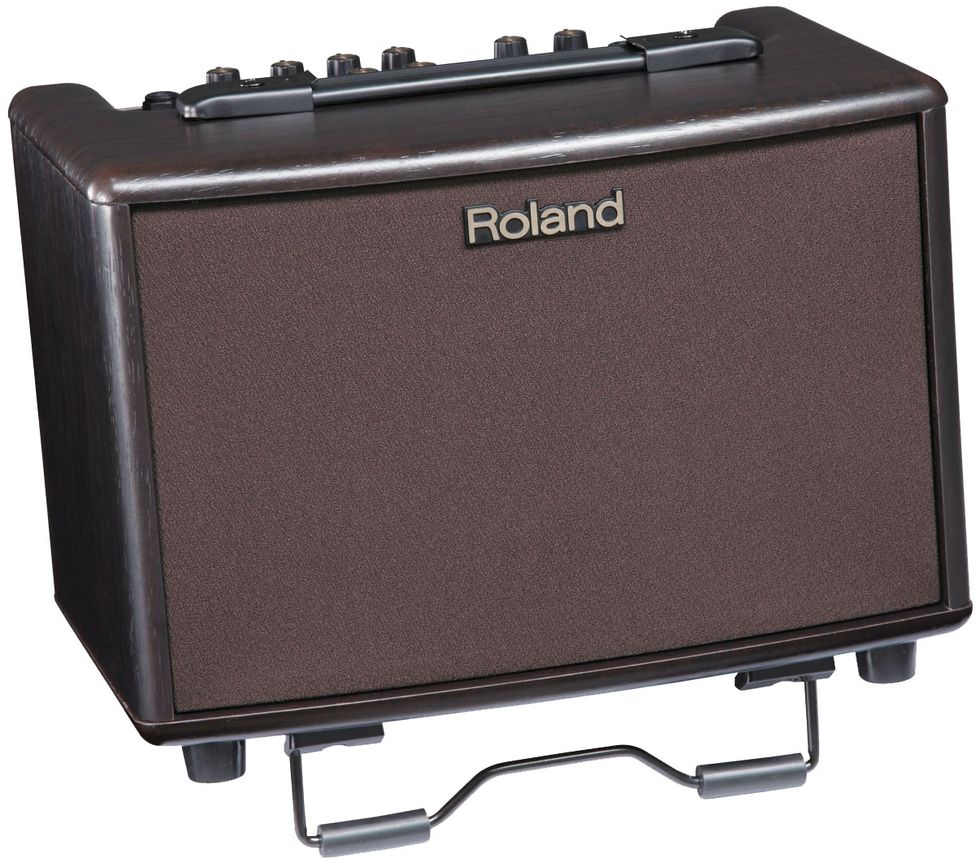 ROLAND
AC-33

Battery powered to provide the opportunity to play just about anywhere, this amp features both guitar and mic channels, custom effects including chorus and ambience, and a phrase looper.

$463 street

TC HELICON
Harmony V60

Outfitted with a single 8" Tannoy speaker and top-firing tweeter, this 2-channel combo brings a built-in looper, 60 watts of crystal-clear sound, and a host of tone-shaping tools.

$449 street

LANEY
A-Solo

Dedicated to delivering a clean, clear tone wherever you need it, this compact combo has independent chorus and reverb for each channel, as well as phantom power for condenser mics.

$369 street

RECORDING KING
Songwriter 60

Two 6 1/2" woofers and a soft-dome tweeter push this amp's sound—reported to offer studio-monitor clarity and detail, but in an easy-to-use, compact, and portable package.

$399 street

---