Pedal Alley 2019: Reader Boards
Whether it's collections of old-school straightforward stomps or elaborate circuits for spacey experimentation, each year we're blown away by the different pedalboard setups our readers come up with. Here's a dozen for the tonal takeaway.
1. Dan Stinson: Maple Staple
This board was designed to house all my pedals for my home jam space in Canada. A carpenter friend put together the pure maple board and I soldered all the cables including an output harness. It has primarily been used for lead tones on my Orange amp and sounds killer!
The Chain: MXR EVH Phase 90, ISP Decimator G-String noise reduction, Electro-Harmonix POG2, Orange FS-1, Mojo Hand FX BMP-1 fuzz, Xotic SP Compressor, ZVEX Sonar tremolo, Sonic Research Turbo Tuner ST-200, Strymon TimeLine, Eventide Space, Pigtronix/Mission Dual Expression Pedal, and Dunlop Dimebag Cry Baby Wah.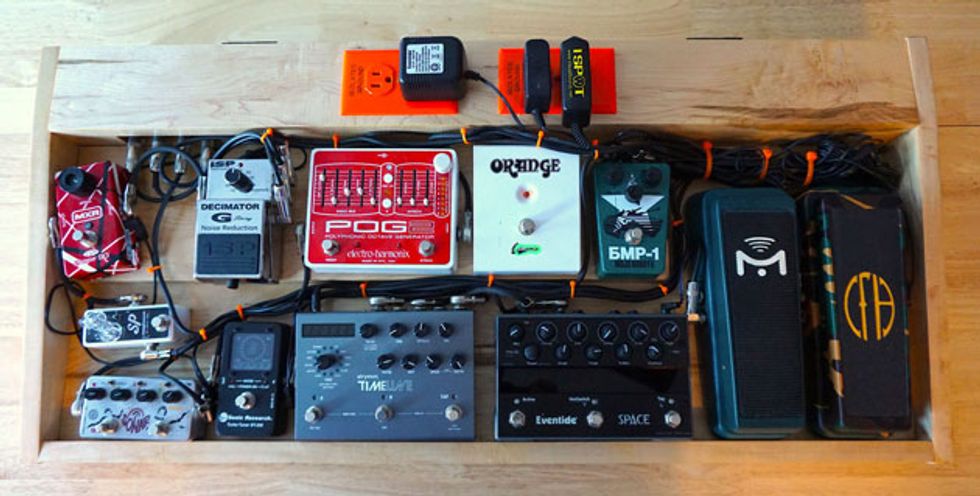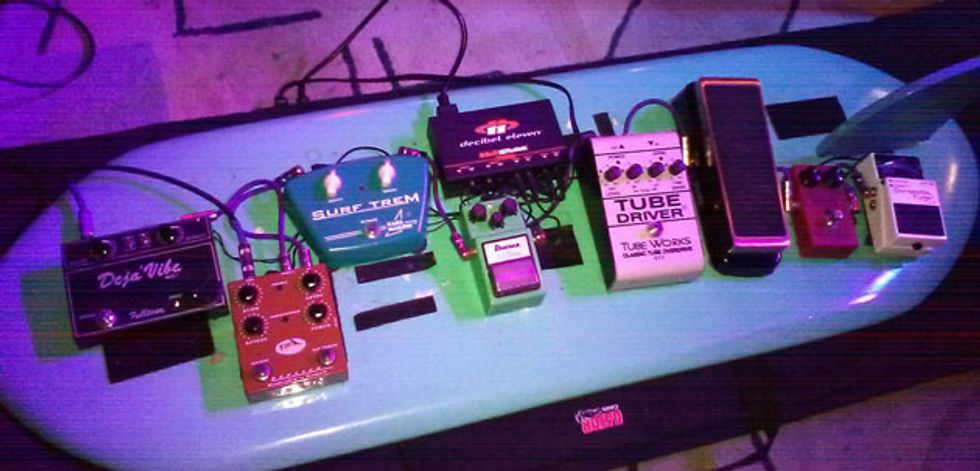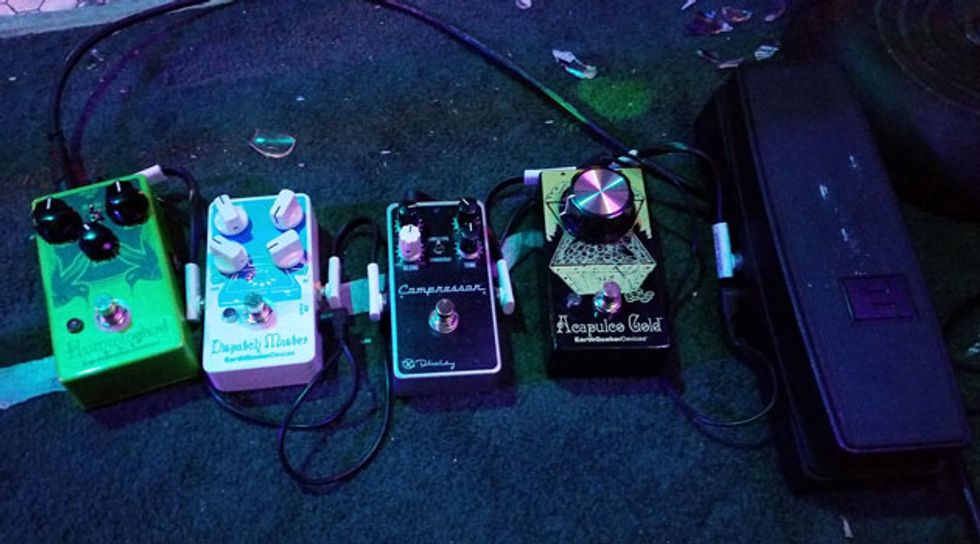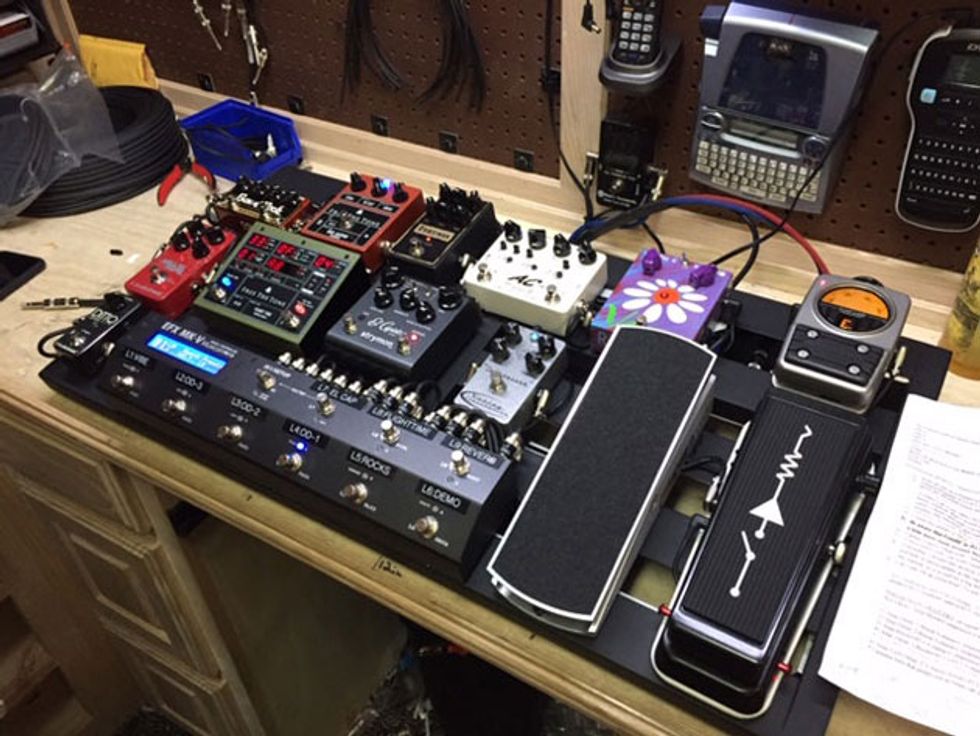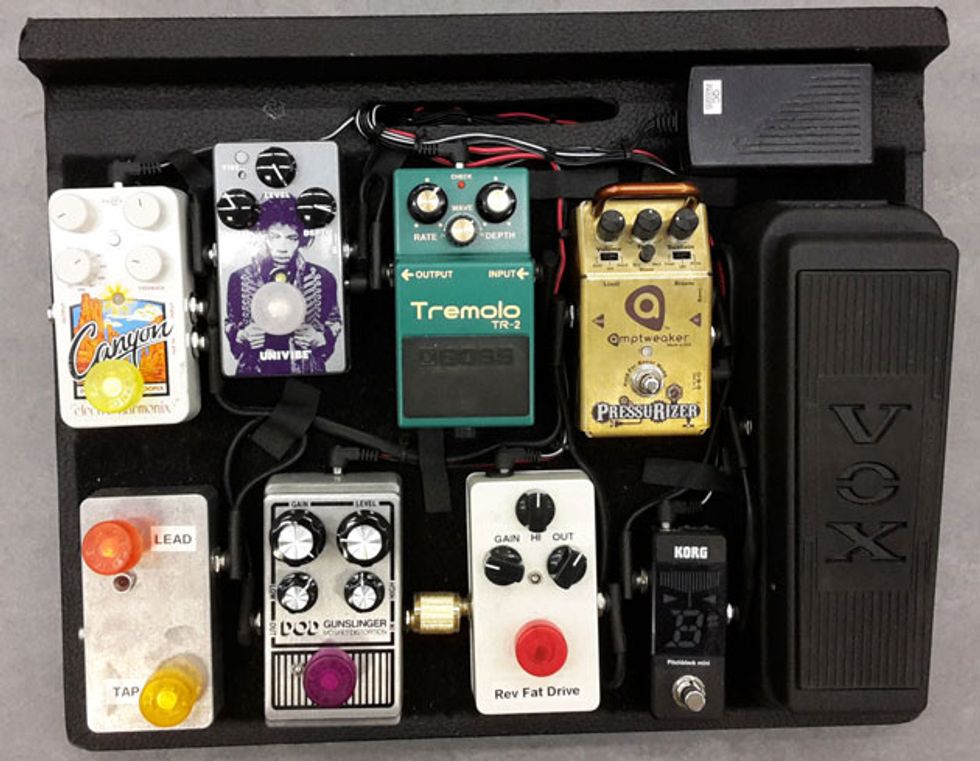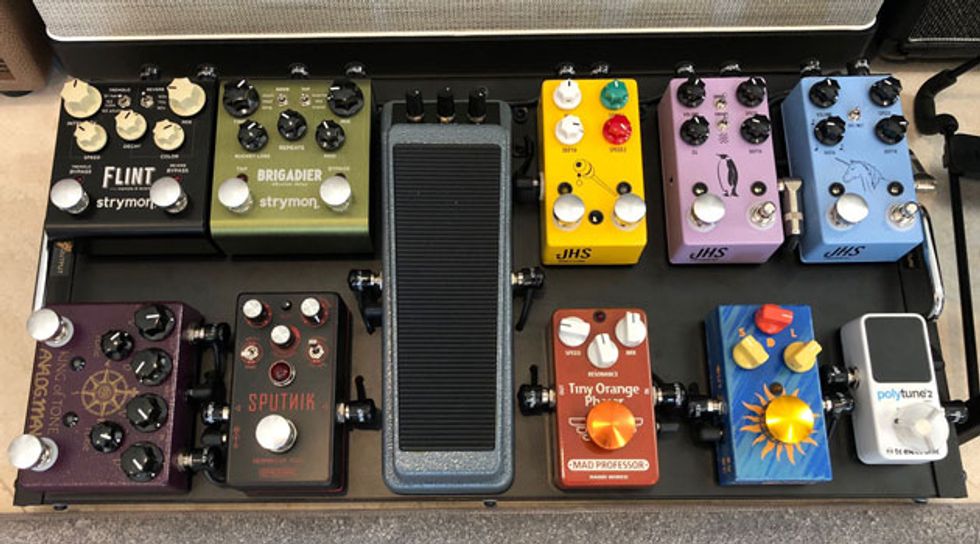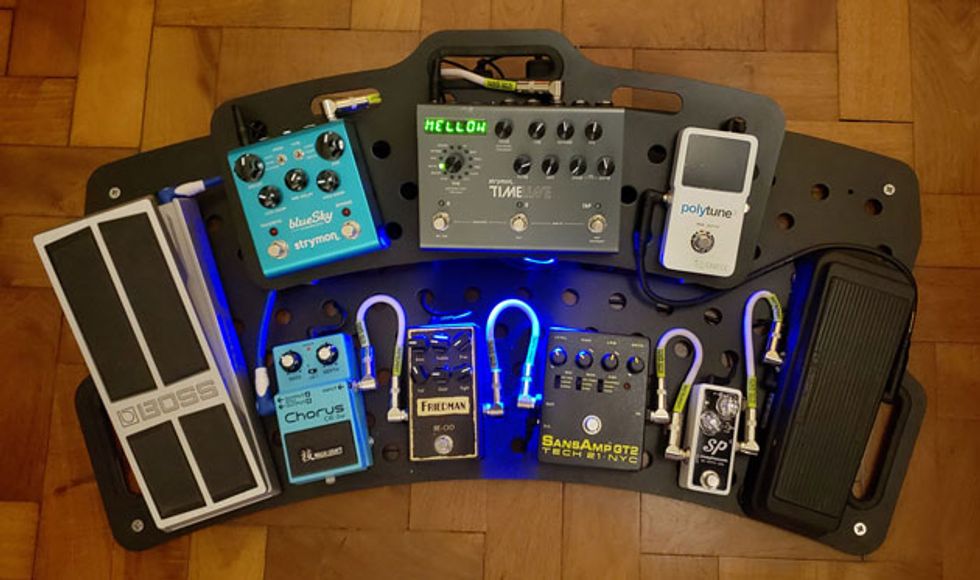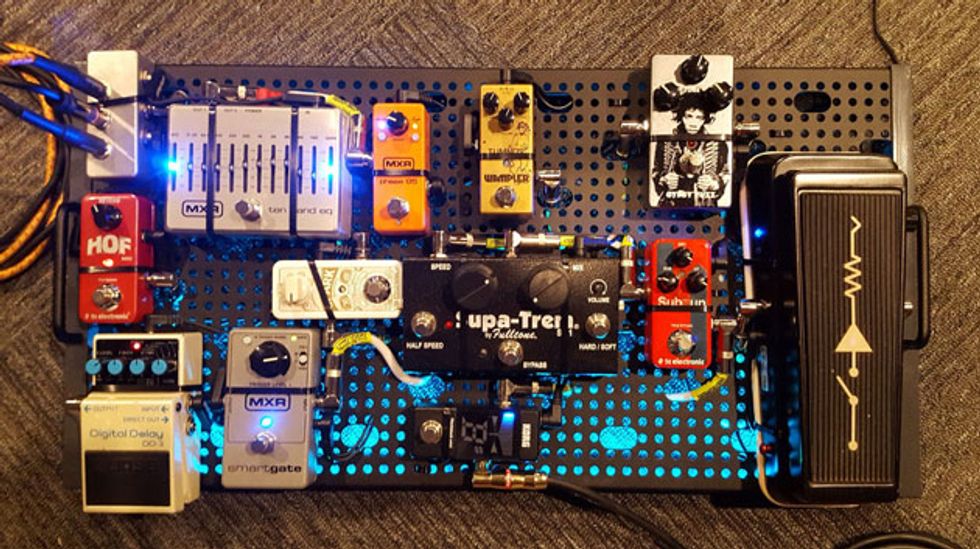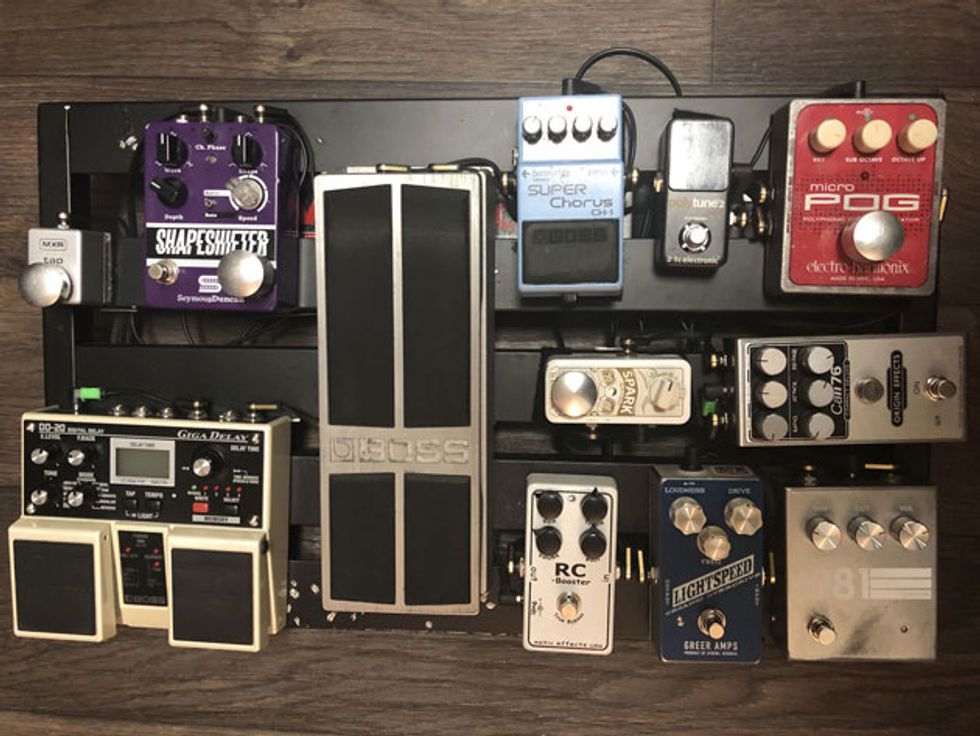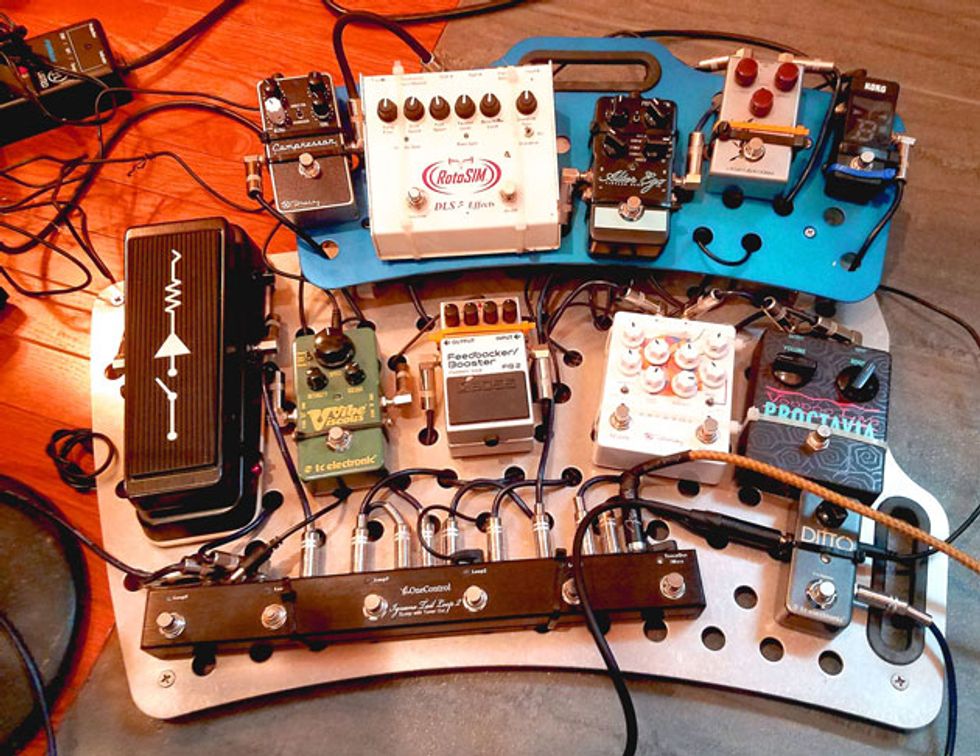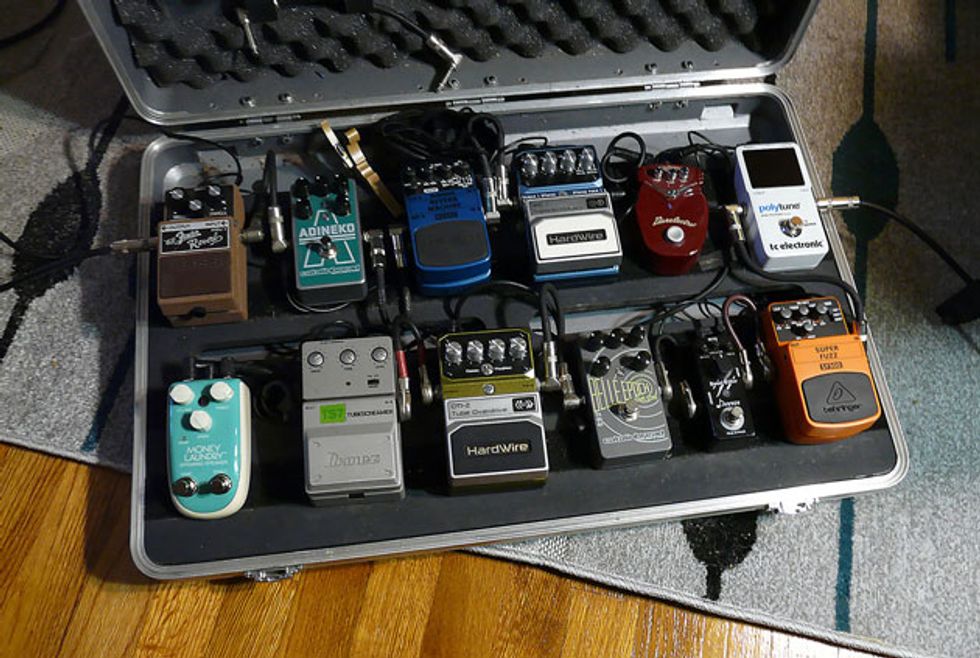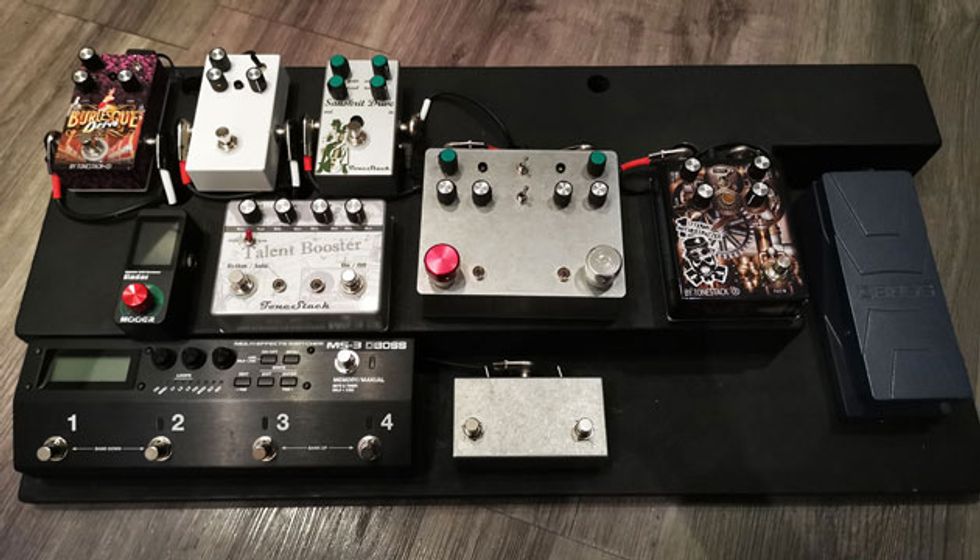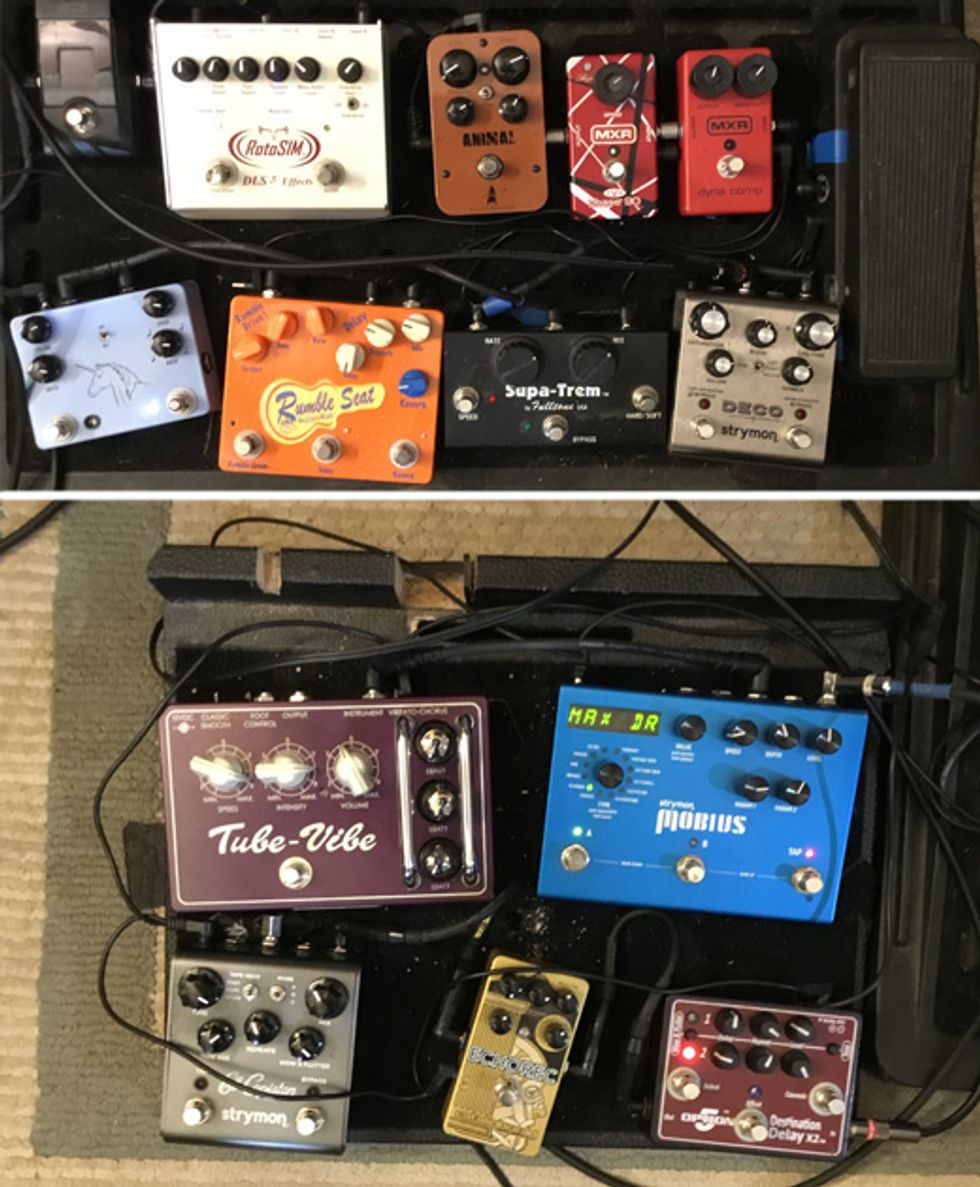 It's that time of year, when Premier Guitar readers wow us with the intricate details of their pedalboards. A few highlights for 2019 include a surf board station, a bright board with LED lighting, a Nashville guitarist who gigs on Lower Broadway, and a pedal setup with no frills … and literally no board at all. (All this player needs is beer and broken glass.) As an added bonus, a pro pedal builder shares his demo board and tells us why and how he started building pedals from scratch. Read on, play on, stomp on!