One of YouTube's leading music authorities opens up his well-stocked studio and shares the stories behind some of his most cherished gear.
Rick Beato has been making records and playing on sessions for decades. Over the years, he's worked with Shinedown, Needtobreathe, Trey Anastasio, Tyler Bryant, and many others. About three years ago, Beato decided to focus on building his YouTube channel and he currently has over 1.3 million subscribers. He invited the PG team into his well-appointed studio to check out his drool-worthy gear.
---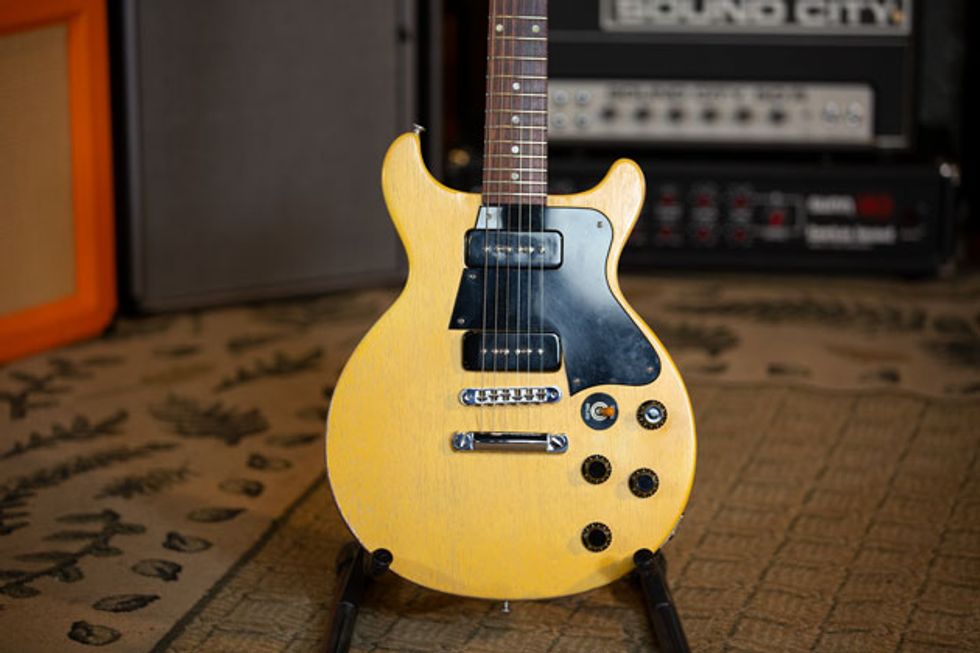 If you've watched Beato's channel, you've seen this 2003 Gibson Les Paul Special. He bought it off the rack at Guitar Center about 15 years ago and was instantly drawn in because of how easy it was to reach the upper frets. After going through a deep dive about string gauges, he keeps this one strung up with a set of Ernie Ball .008–.032 strings.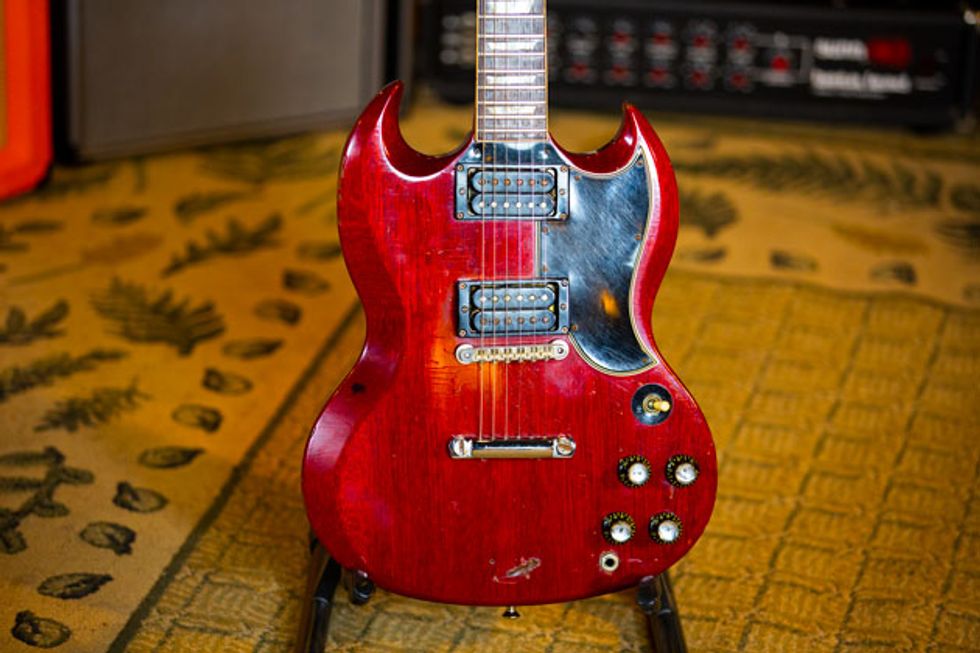 This 1965 Gibson SG is another of Beato's favorites. He purchased it from a local guitar tech, Dave Onorato, and the guitar features a Tune-o-matic bridge rather than the original vibrato. According to Onorato, the extra distance between the stop tailpiece and the saddles gives the guitar a unique sound.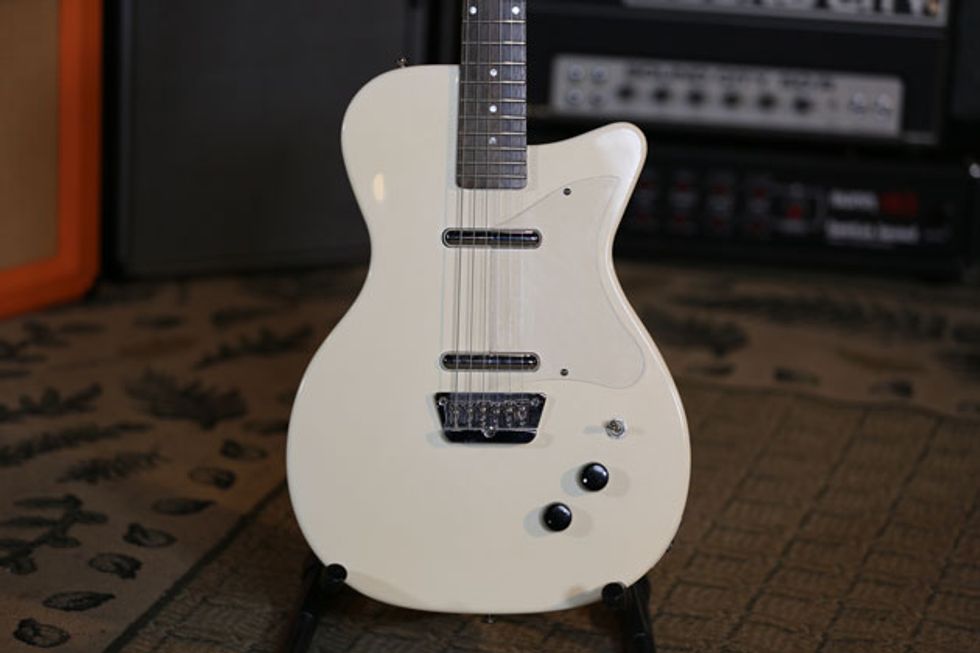 Working in a fully stocked studio means having the perfect instrument for every musical situation within arm's reach. When harmonically complex chords are called for, Beato reaches for this '97 Danelectro U2 strung with .010–.046 strings.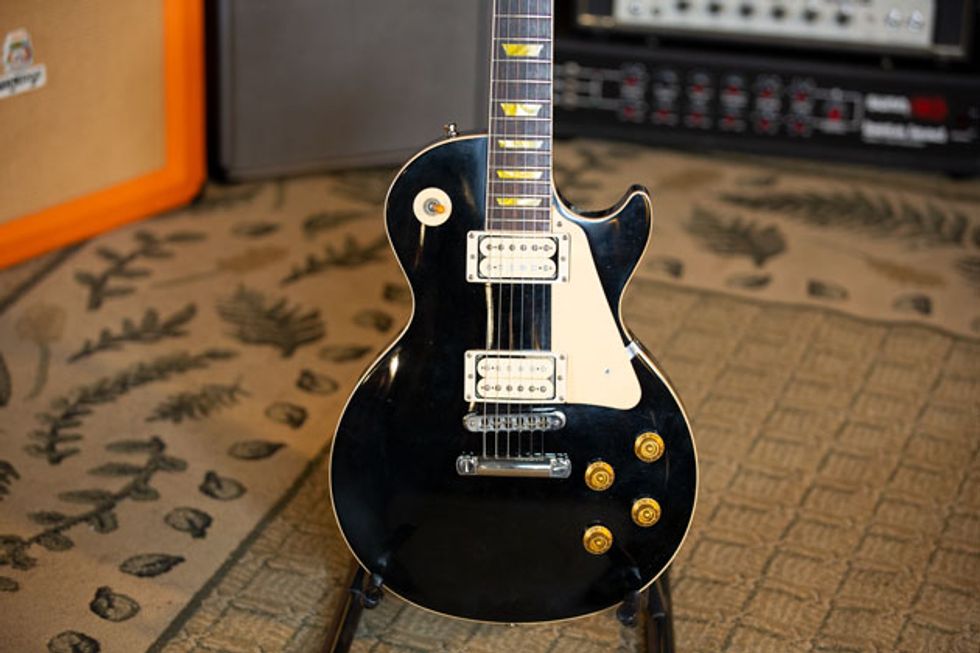 This 2000 Gibson Les Paul started life as a Classic, but Beato had it modded to Standard specs with Mission PAF pickups. In Beato's session days, this was his #1 go-to guitar.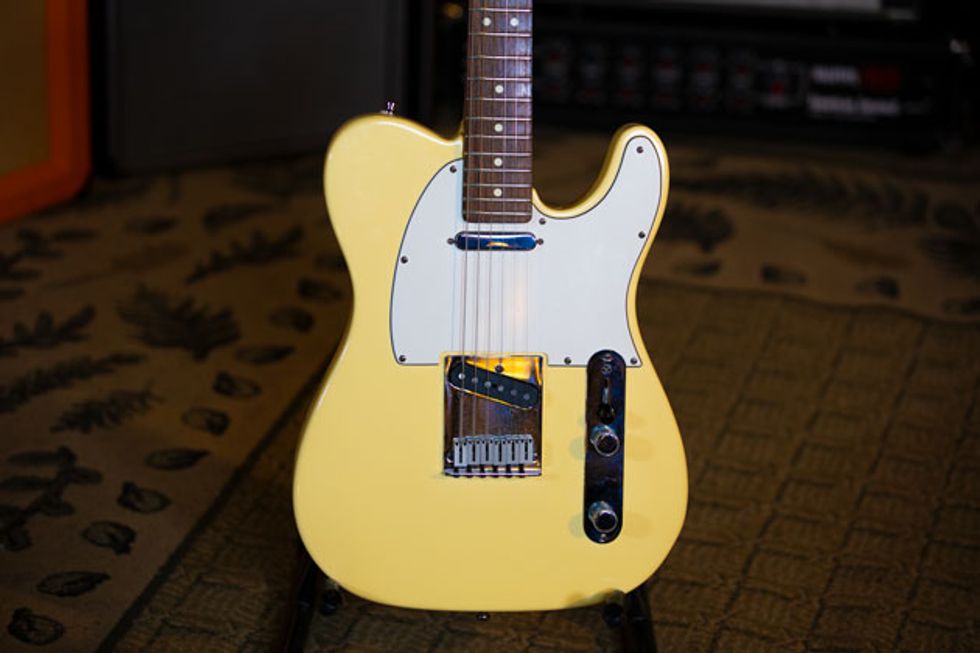 A Telecaster is a must in the studio and this '97 Fender USA Telecaster is Beato's twang machine of choice. He says he's only had it set up once and rarely needs to adjust the truss rod.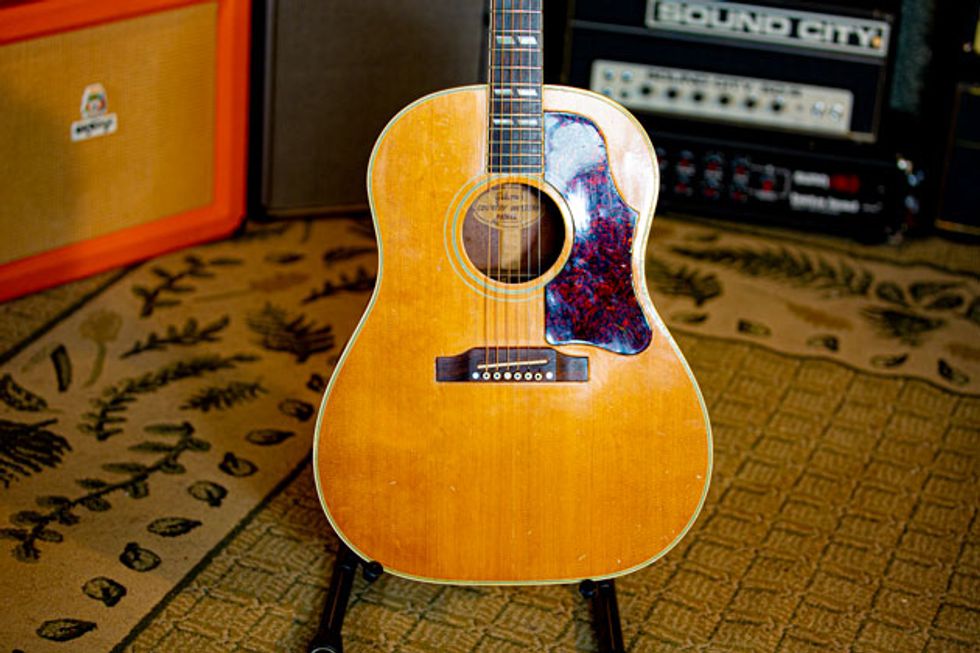 Hard to believe, but Beato says this 1957 Gibson Country Western is his only acoustic guitar. He discovered the slope shoulder flattop while doing a session and pestered the owner for years about buying it. Eventually, Beato got his hands on it and likely won't let it go.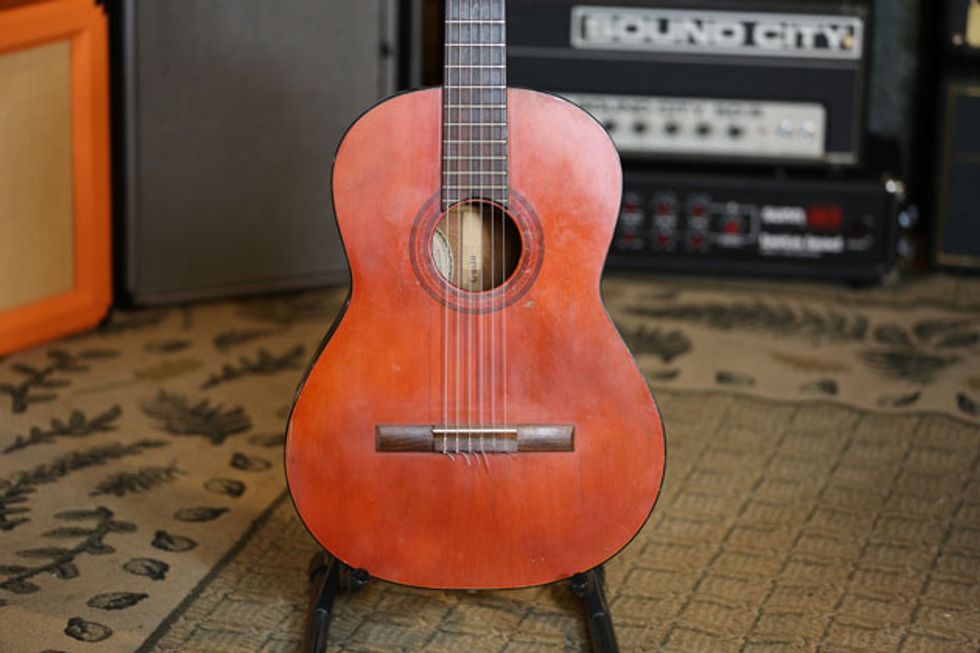 Okay, he might have lied. This 1974 Guild classical has been by Beato's side since he started playing guitar. In the video, you can hear Beato's story of how this guitar ended up in the hands of world-famous classical guitarist Christopher Parkening.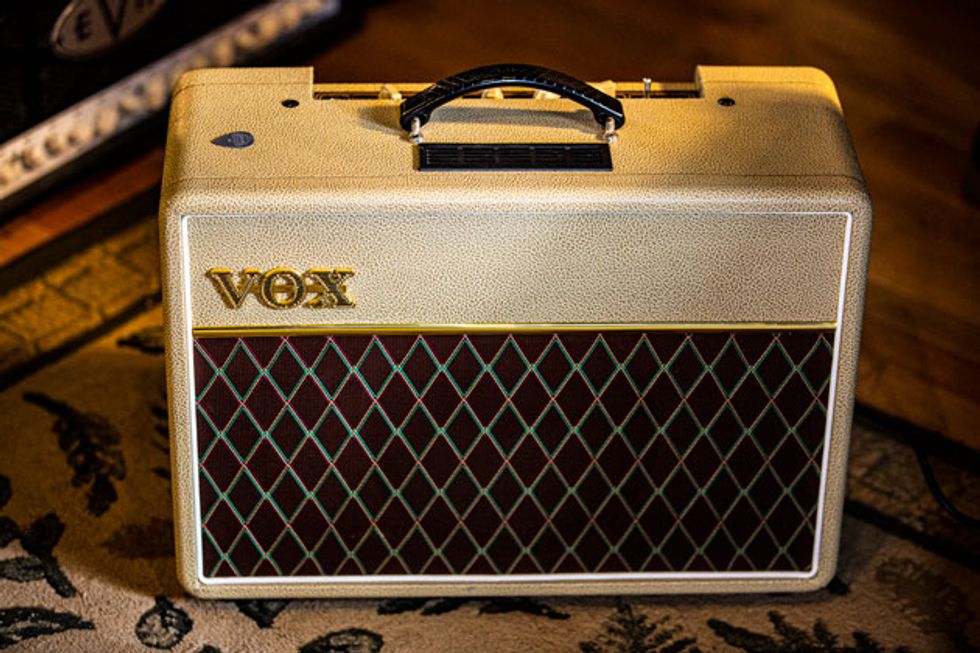 With a mountain of amps at his disposal, Beato has plenty of sonic options for any recording project. For this Rig Rundown, he plugged into his 2015 Vox AC10 to keep the volume down during the interview.
This Orange Overdrive head has quite a backstory. In 1999, Beato was making a record at NRG studios in L.A., where Stone Temple Pilots were working with famed producer Brendan O'Brien. Hearing Dean DeLeo's massive tone, Beato felt compelled to investigate and discovered that DeLeo was playing through an Orange Overdrive. A few years ago, when O'Brien was unloading some gear, Beato saw that same Orange Overdrive head was for sale and immediately jumped on it.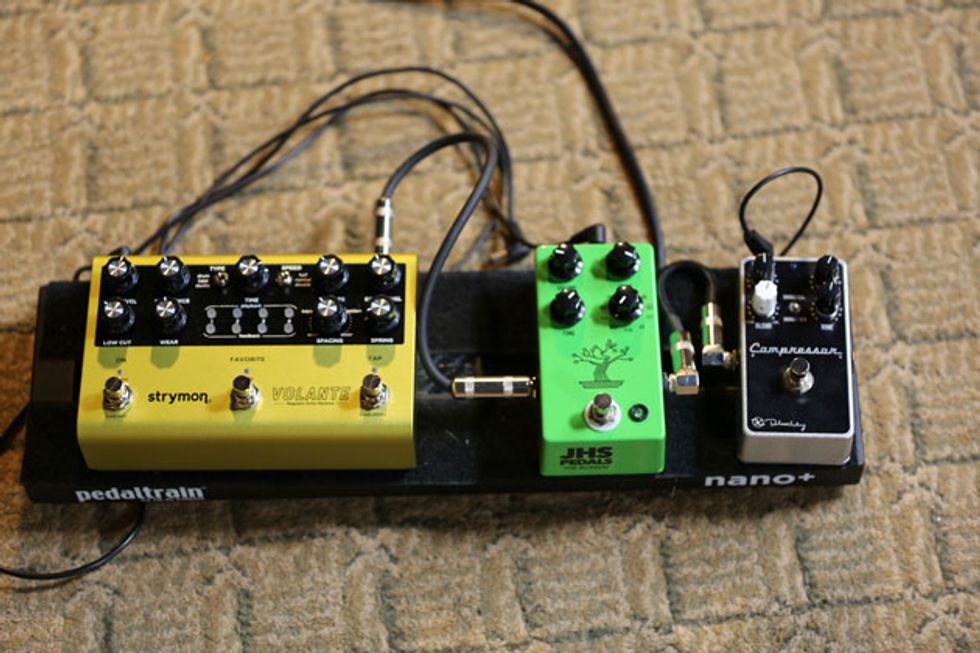 Beato has hundreds of pedals to choose from, but usually only keeps a few on his pedalboard. For this shoot, he had his Pedaltrain Nano loaded with a Keeley Compressor, a JHS Bonsai, and a Strymon Volante delay with a Strymon Zuma supplying the juice.

D'Addario XT Strings: https://www.daddario.com/XTRR