If your cable routing resembles a rat's nest and you'd like more space to squeeze another pedal onto your board, a DIY patch-cable kit can make quick work of a tidier existence. Here, we've rounded up 10 varying options to help you envision a more shipshape effects center.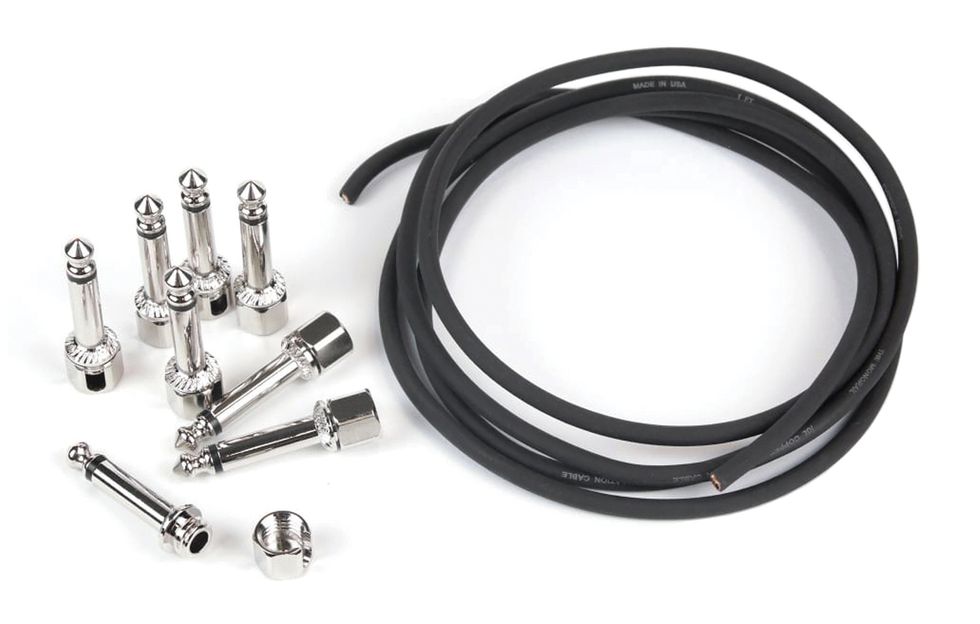 EVIDENCE AUDIO
SIS/Monorail
With 5' of the company's super-strong Monorail cable and eight of the smallest plugs on the market, this kit can help make use of every inch of a 'board.
$79 street
evidenceaudio.com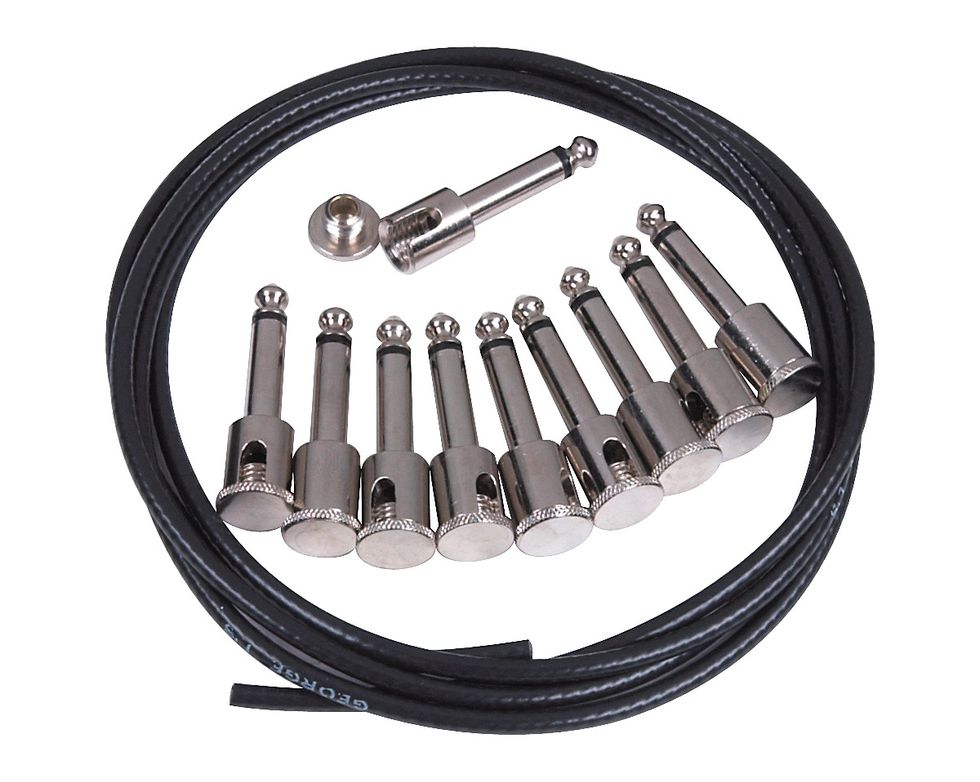 GEORGE LS
Effects Pedal Cable Kit
This kit provides 10' of the company's 155-gauge cable and 10 right-angle solderless plugs to assist in ridding a pedalboard of old and unmatched patch cords.
$93 street
georgels.com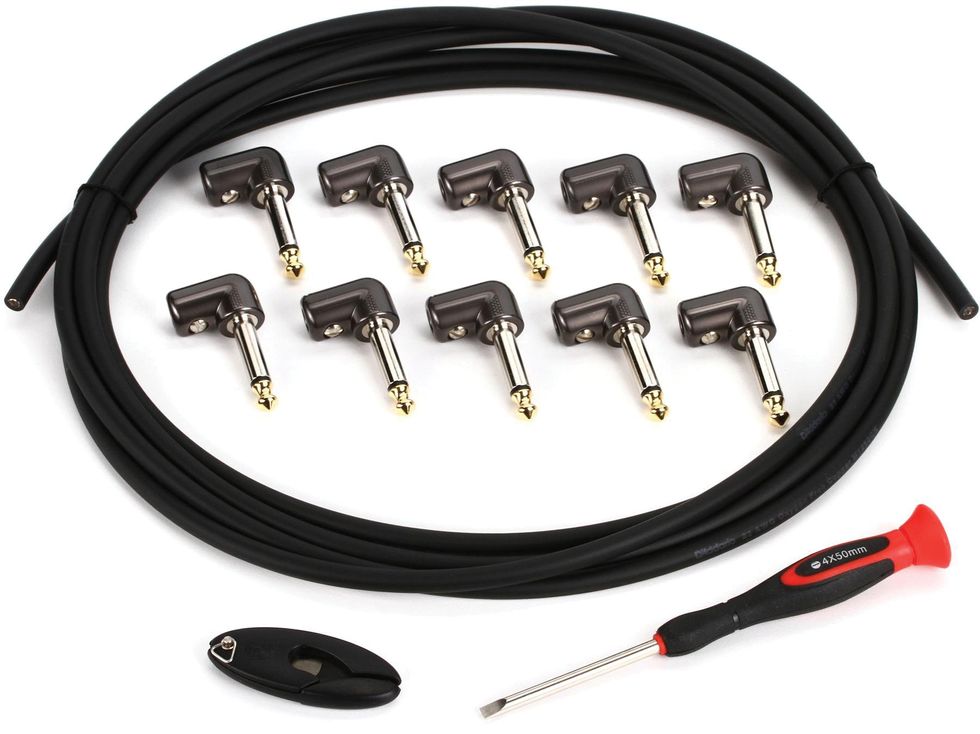 D'ADDARIO
Pedalboard Cable Kit
Including 10' of double-insulated instrument cable with a braided-copper shield, 10 right-angle plugs, and a screwdriver and cable cutter, this kit has everything needed to keep things tidy.
$69 street
daddario.com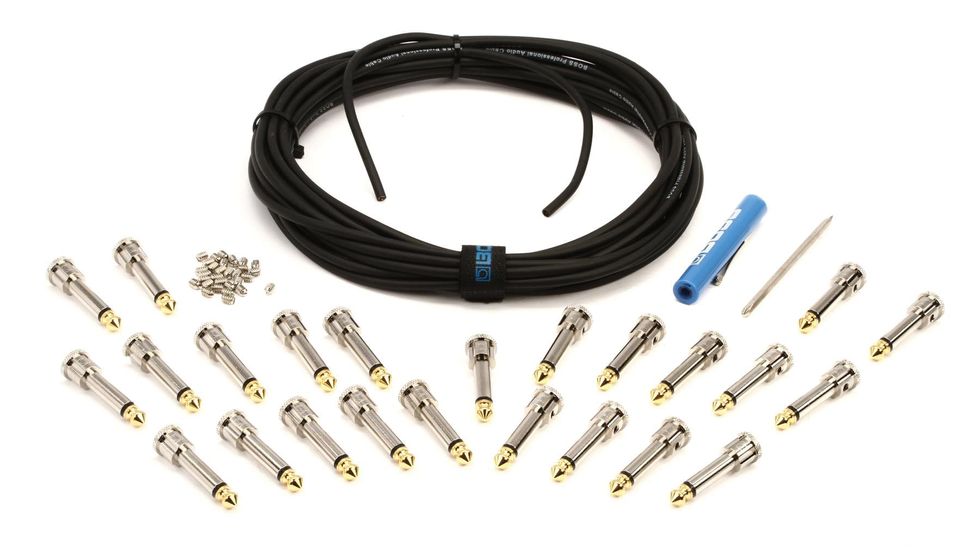 BOSS
BCK-24
With gold-plated contacts and 24' of low-capacitance, studio-grade copper cable, this kit will provide plenty of options for plenty of pedals, and is designed to transfer a signal with no noise interference.
$149 street
boss.info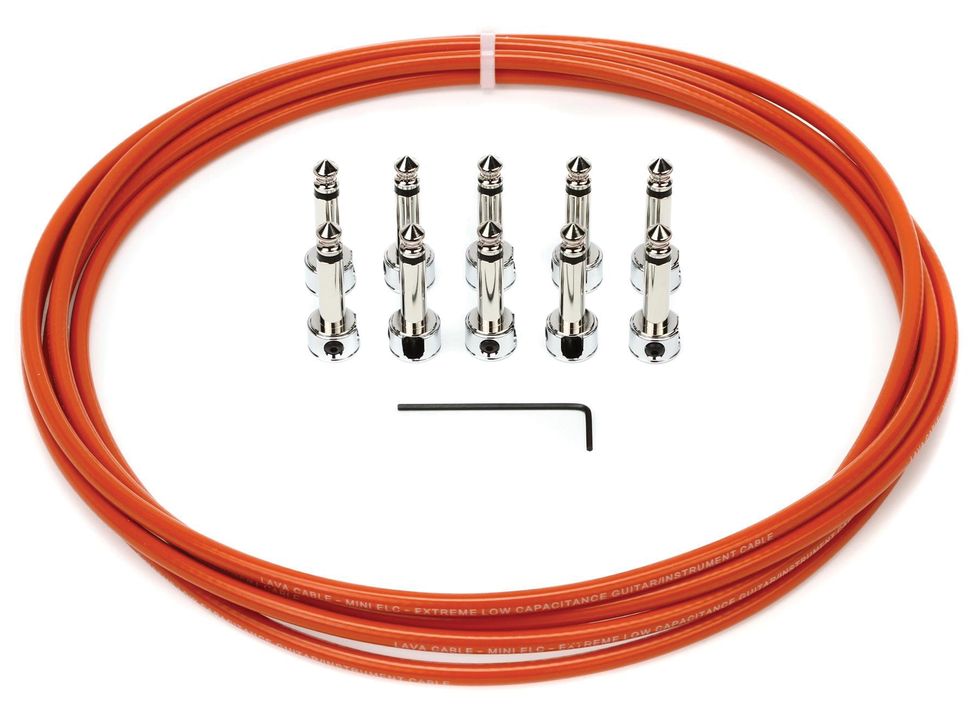 LAVA CABLE
Piston
Paired with Lava's low-capacitance ELC cable (10' included), this kit's low-profile Piston plugs are smaller in size than others on the market, which means more stomps on a pedalboard.
$79 street
lavacable.com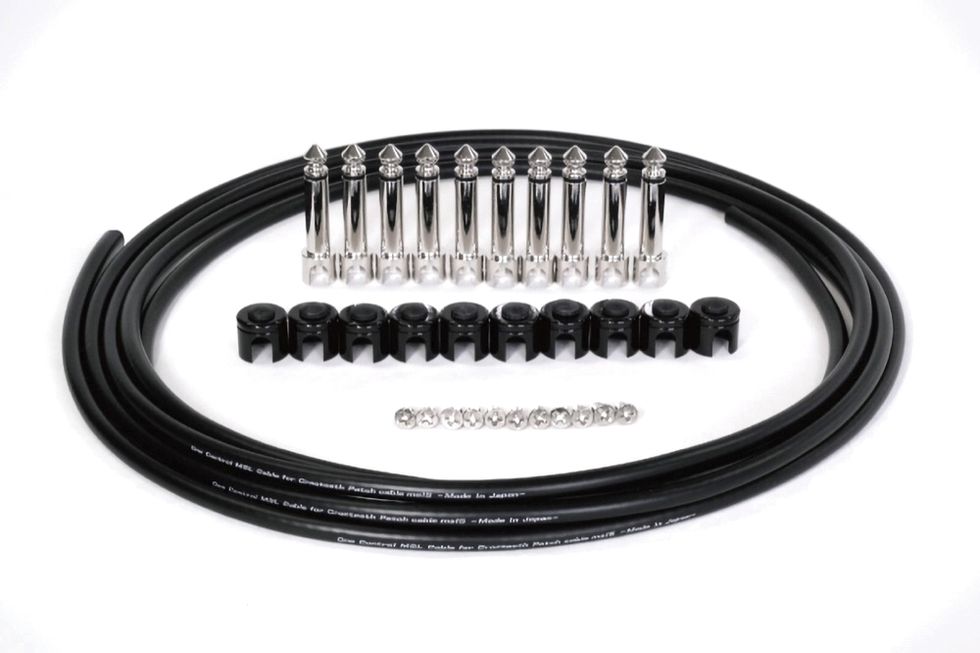 ONE CONTROL
CrocTeeth
This pedalmaker's offering includes 10' of thin and flexible MSL cable and 10 solderless low-profile plugs to build custom-length patch cables for clean and uncolored sound.
$119 street
one-control.com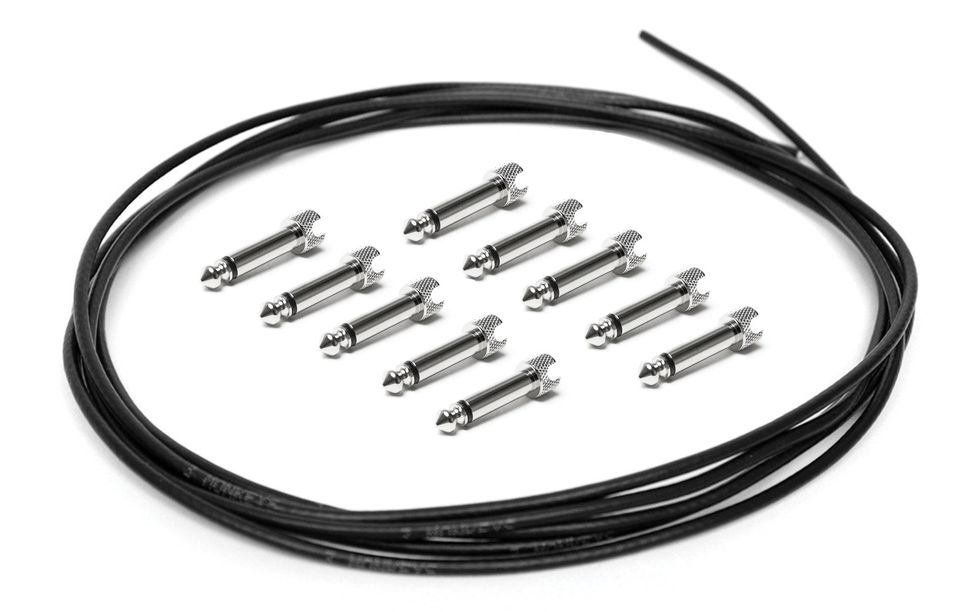 3 MONKEYS SOLDERLESS
Pedalboard Patch Cable Kit
With no wire stripping and no screws to tighten or loosen, custom-length patch cables are a breeze with this kit, which offers a variety of cable color choices and small-footprint plugs.
$68 street
3monkeyssolderless.com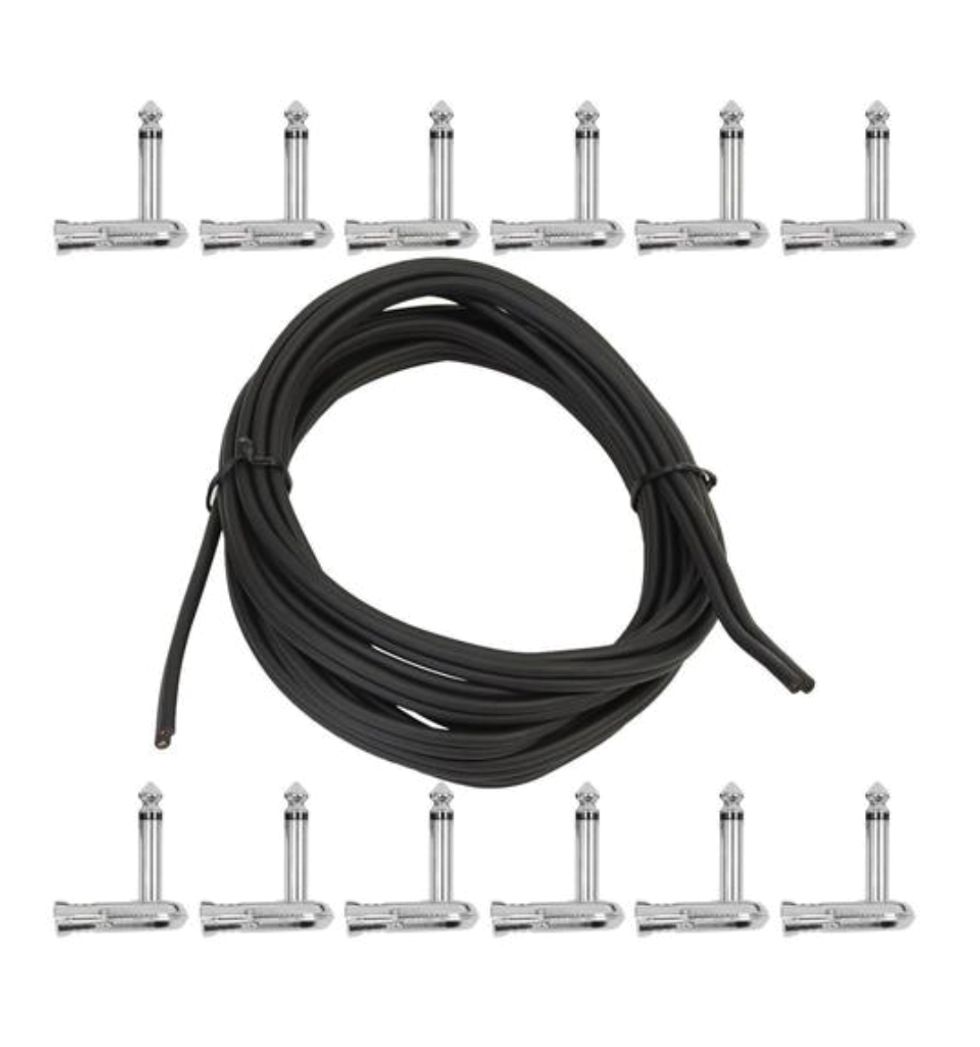 SEISMIC AUDIO
SAPT205
While not solderless, this value-minded kit includes 15' of cable and 12 right-angle, low-profile adapters for easy access to jacks that have minimal space for connecting gear.
$25
seismicaudiospeakers.com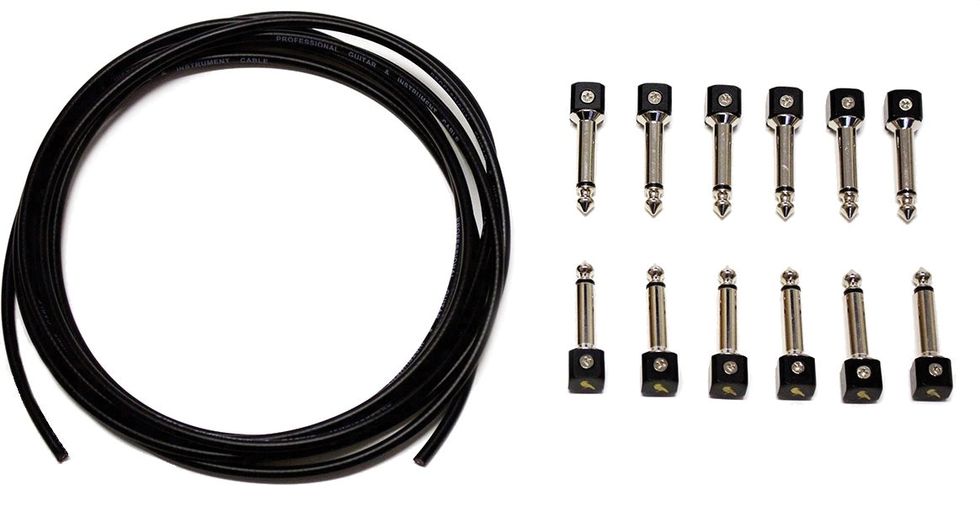 BLACKBIRD PEDALBOARDS
CK-6 Cable Kit
Able to make up to six cables, this kit contains 12 solderless plugs and 10' of stranded cable designed for the perfect balance of DC resistance and low capacitance for an unaltered signal.
$44 street
blackbirdpedalboards.com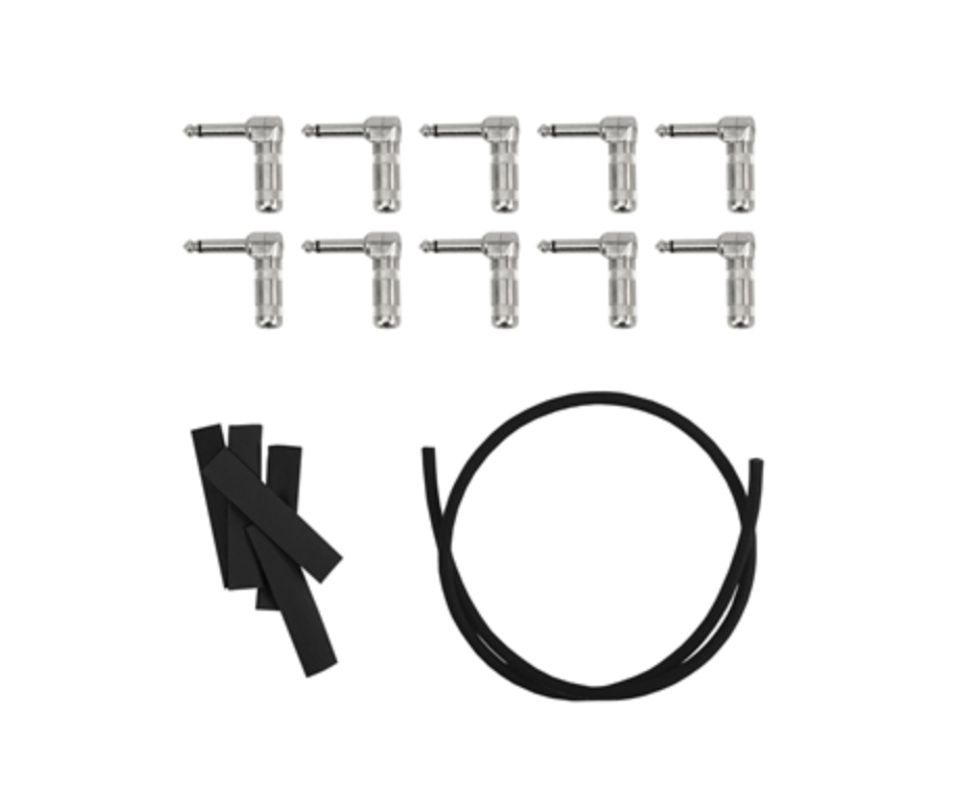 SINASOID PRO AUDIO COUTURE
DIY Patch Cable Kit
This kit includes 10 G&H plugs in a variety of colors, 5' of Mogami 2524 wire, and enough heat shrink (also in a variety of colors) to DIY five patch cables.
$39 street
sinasoid.com
---