Matt Smith's setup might appear frail, but his disheveled '82 SG and a half-powered JCM800 ignites a powder keg of melodic hardcore.
"Nothing on this guitar is original except the wood," admits Strike Anywhere guitarist Matt Smith. "But this factory second is just the one—I've got all these guitars, but I just keep going back to this one." The 1982 Gibson SG has been worked on—it's had two refrets, three neck repairs, and multiple pickup swaps. He moved on from the stock pickups to Seymour Duncan JBs, and now he currently has a custom set of Duncans. The neck is a Jazz (with a treble bleed mod on the volume control) and the bridge is a Custom Custom (SH-11)—the same bridge pickup that's in his EPS E-II. He's also using a 1M volume pot for the bridge and upgraded to an aluminum stop tailpiece.
He typically plays in standard or drop-D tuning, outfits No. 1 with Ernie Ball Slinky Top Heavy Bottoms .010–.052s, and hammers away with either Dunlop Tortex .60 mm or .73 mm picks.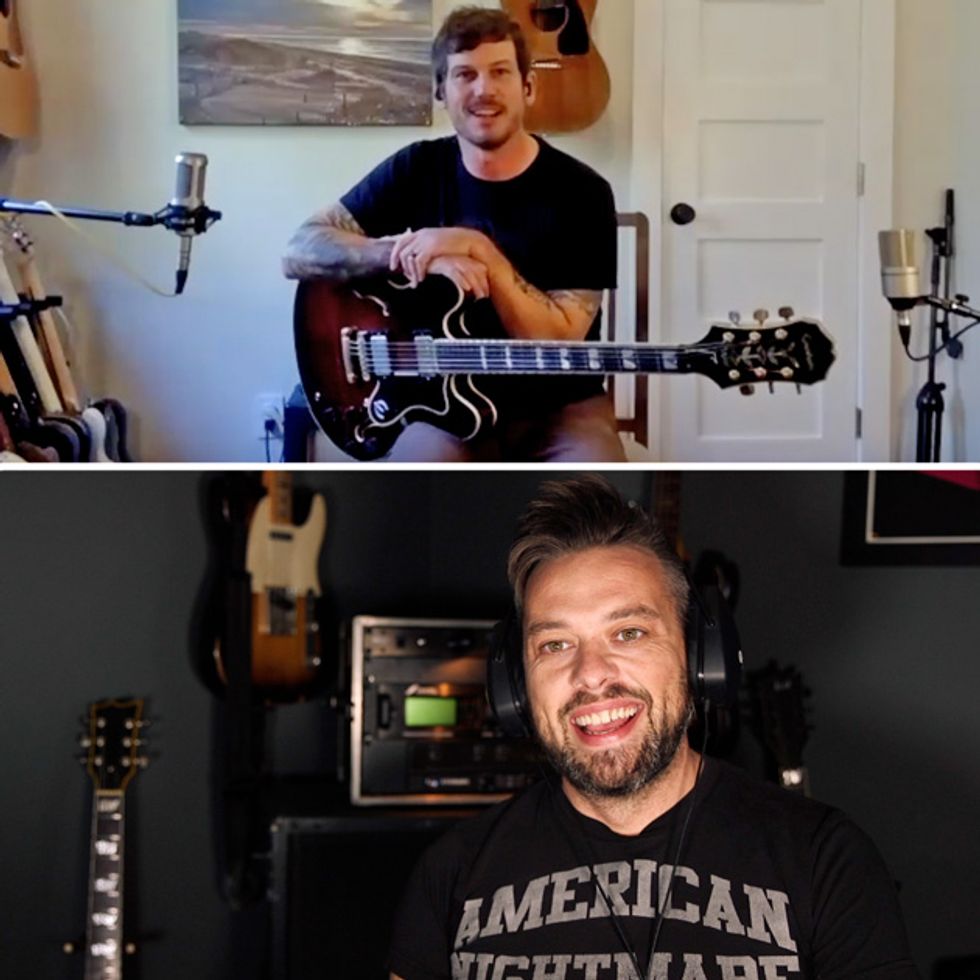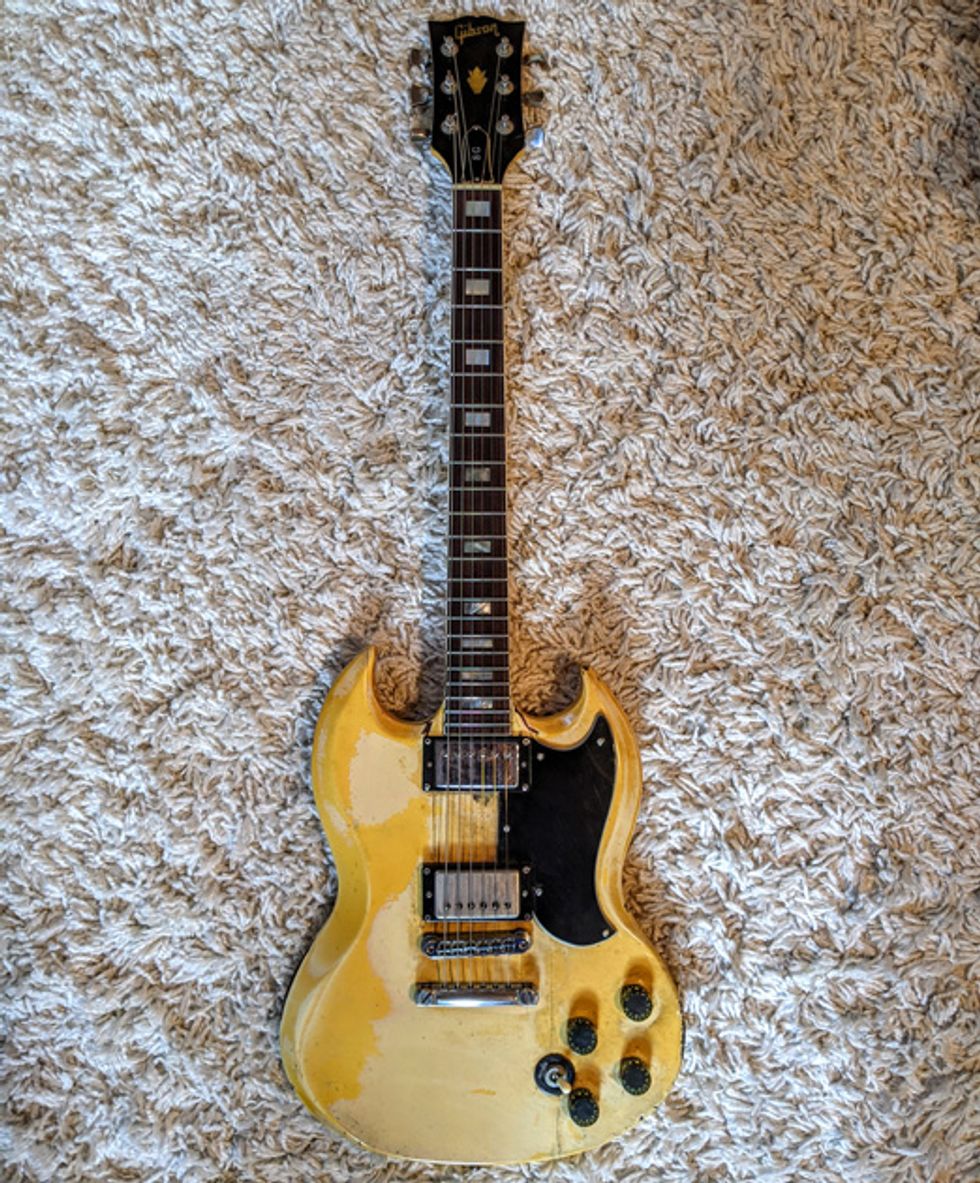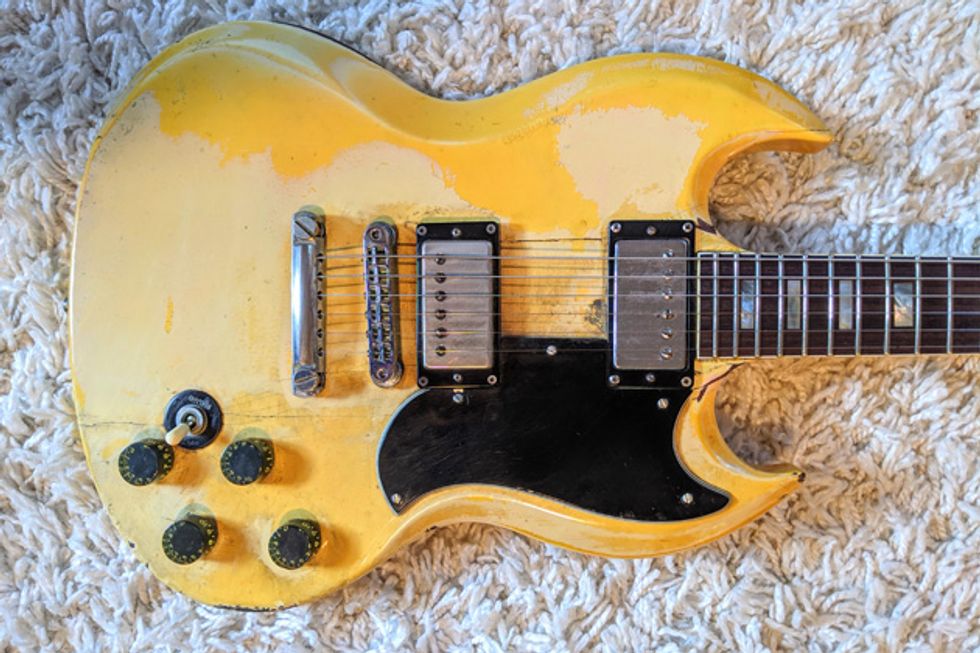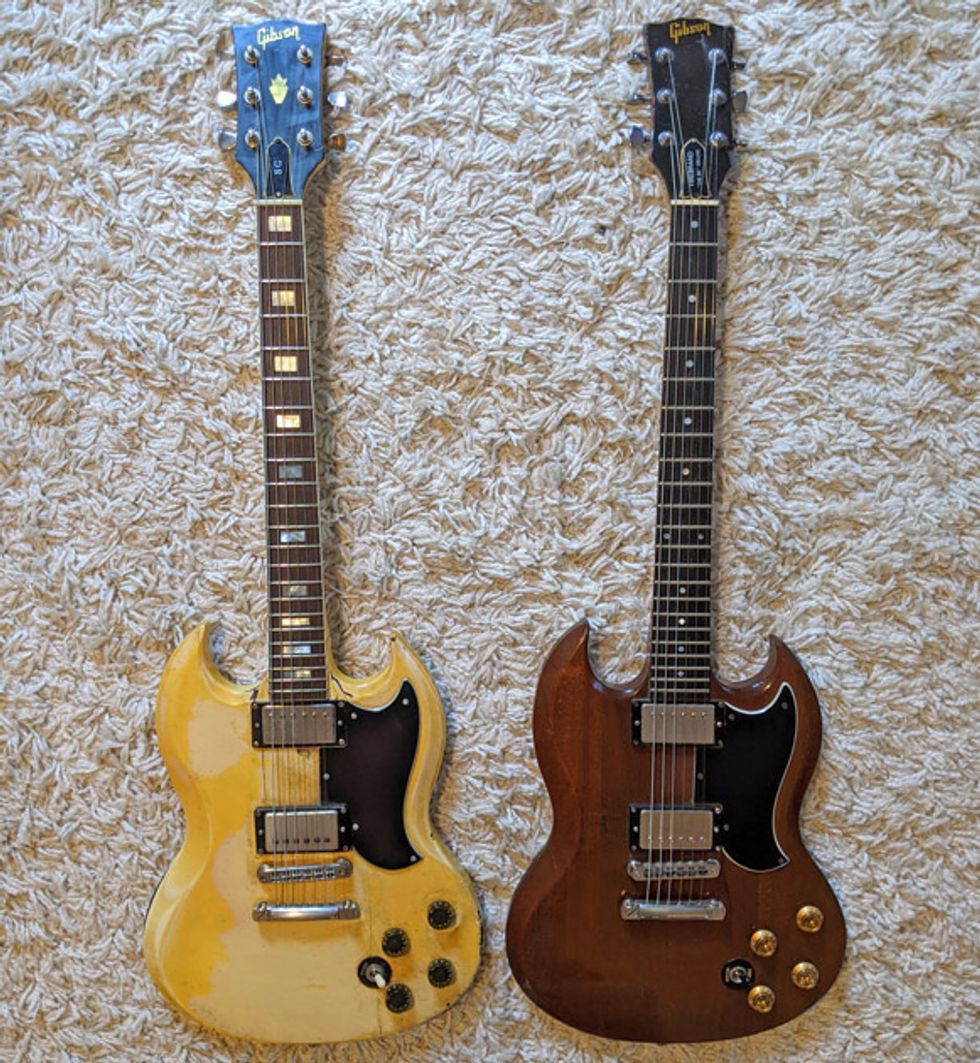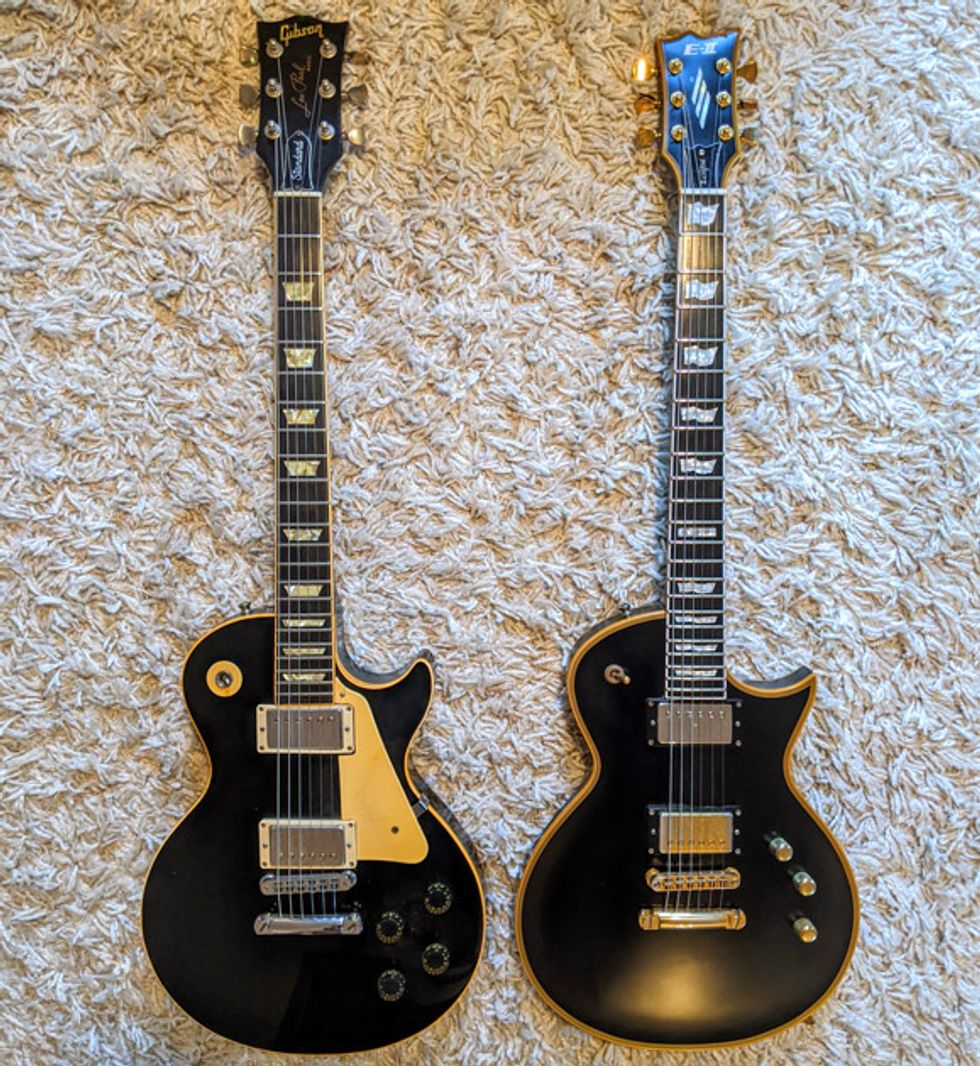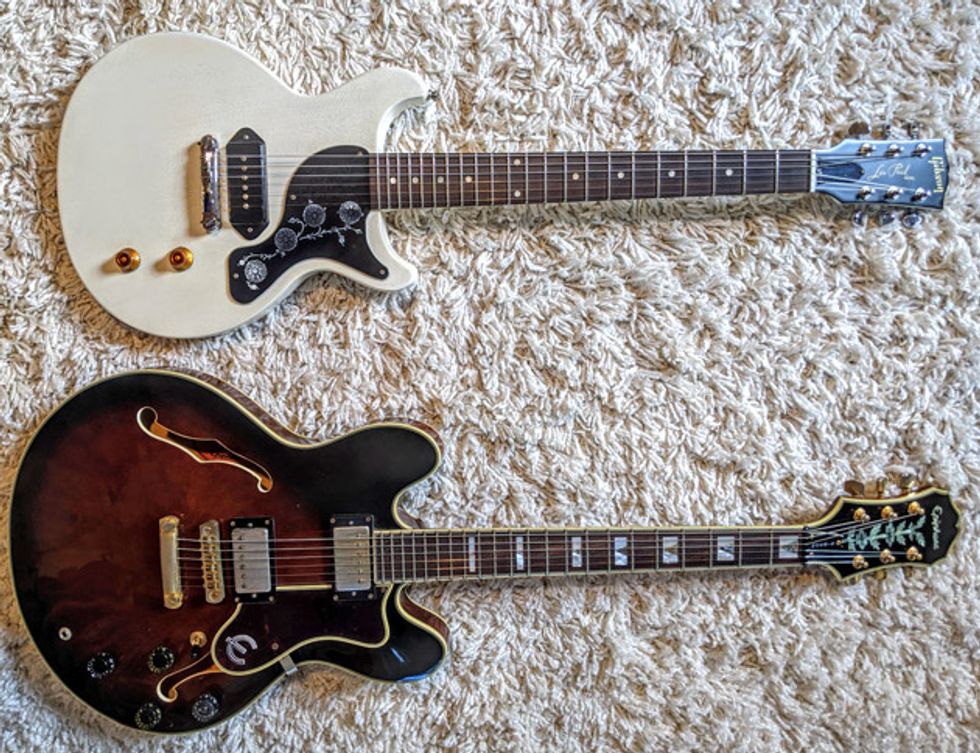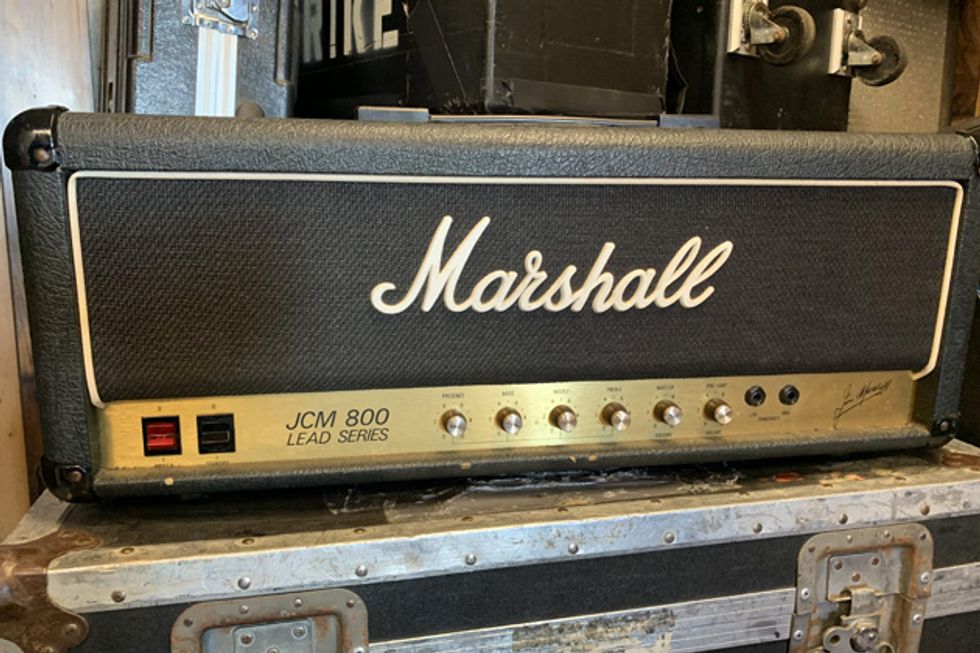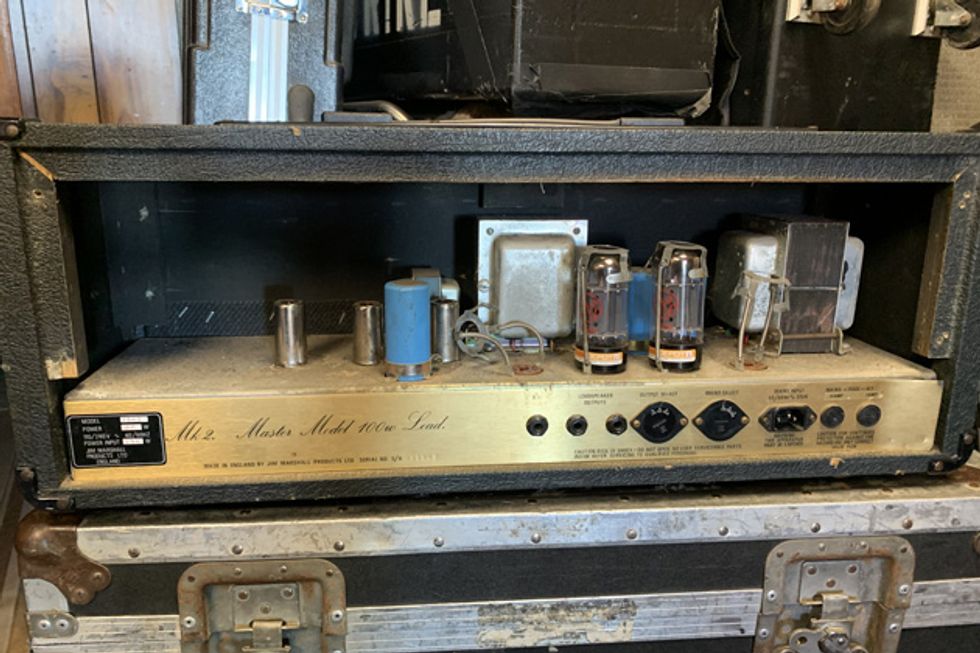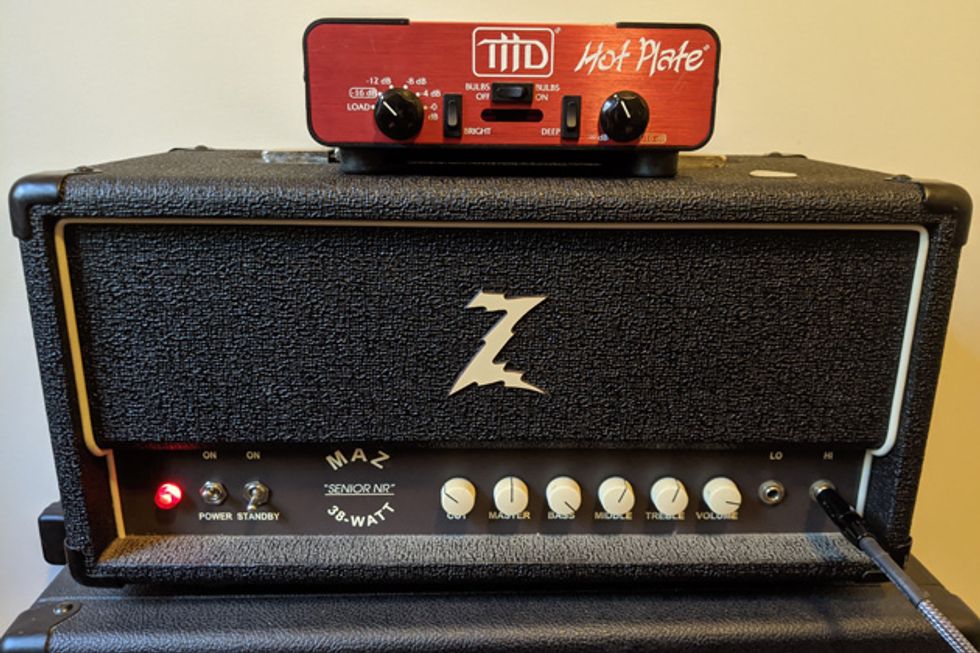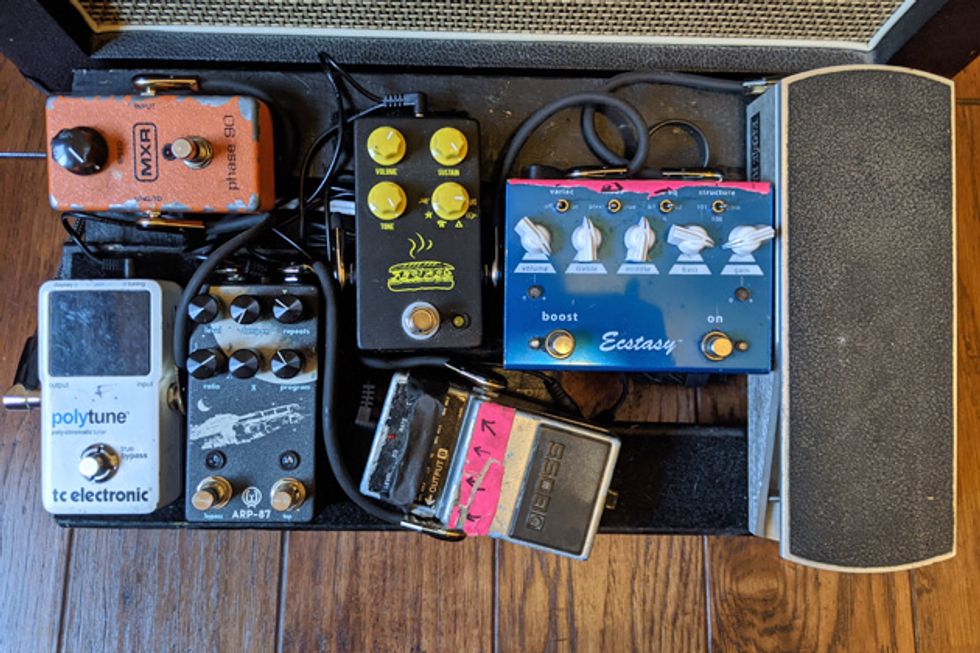 ---
Click below to listen wherever you get your podcasts:
---
D'Addario LokNob: https://ddar.io/Loknob.RR
---
---