Matt Smith's setup might appear frail, but his disheveled '82 SG and a half-powered JCM800 ignites a powder keg of melodic hardcore.
Used extensively on tour to support Exit English, this is Smith's 1977 Gibson Les Paul Standard Pro. Aficionadas will call b/s because you can see this one has humbuckers and those '70s Pro models came with P-90s, but Matt had the guitar re-routed and overhauled it with some mean 'buckers. A combination of being a tad heavy and his nicest/rarest guitar, makes this a home/studio dog.
To its right, sits a newer ESP E-II Eclipse that has seen stage time with Strike Anywhere when the SGs couldn't make the gig.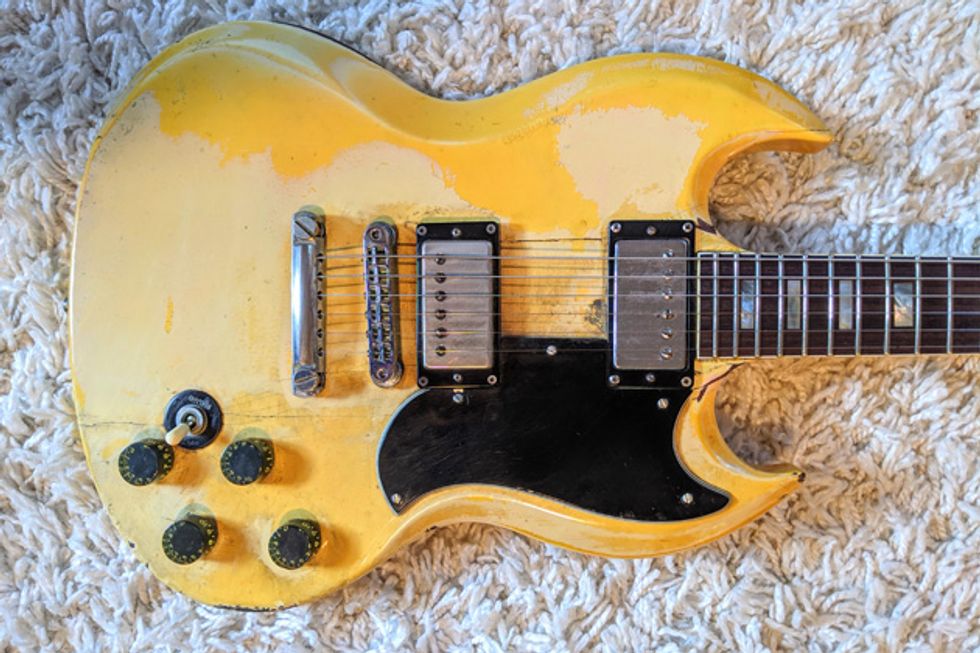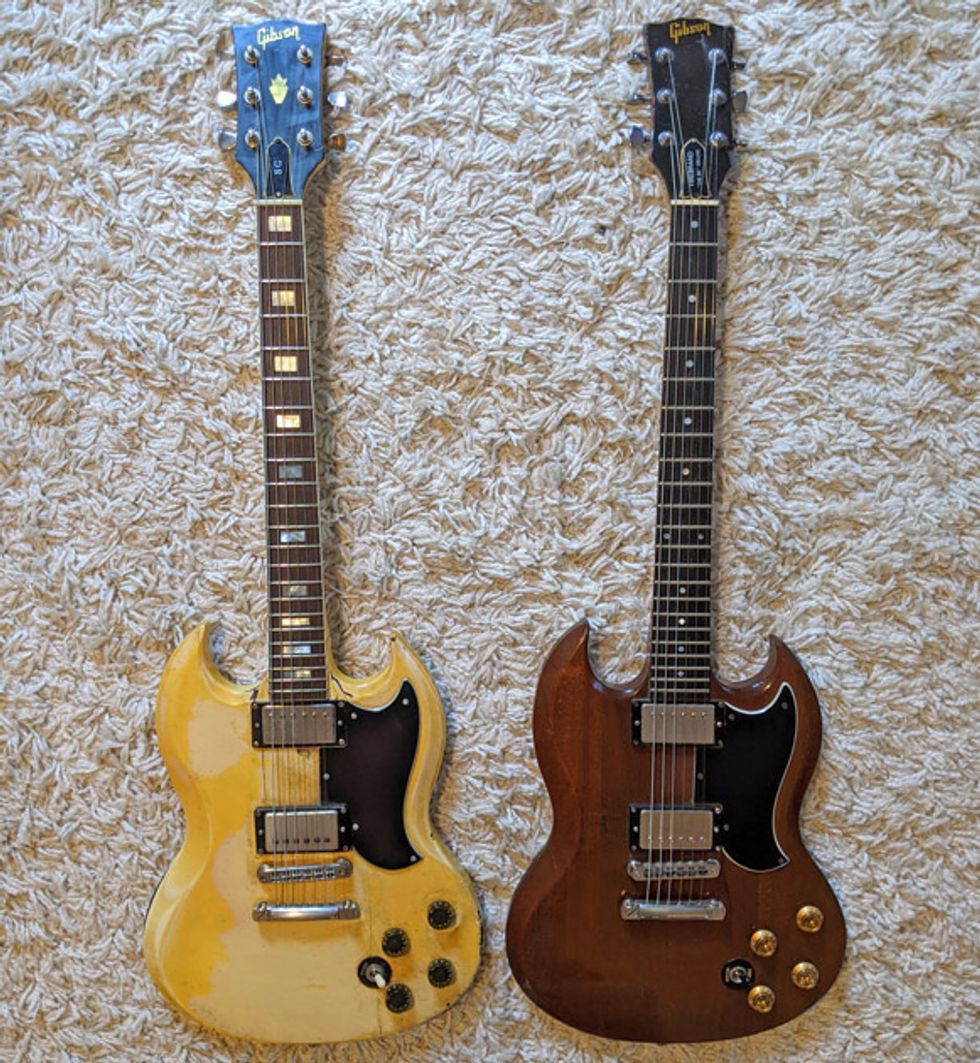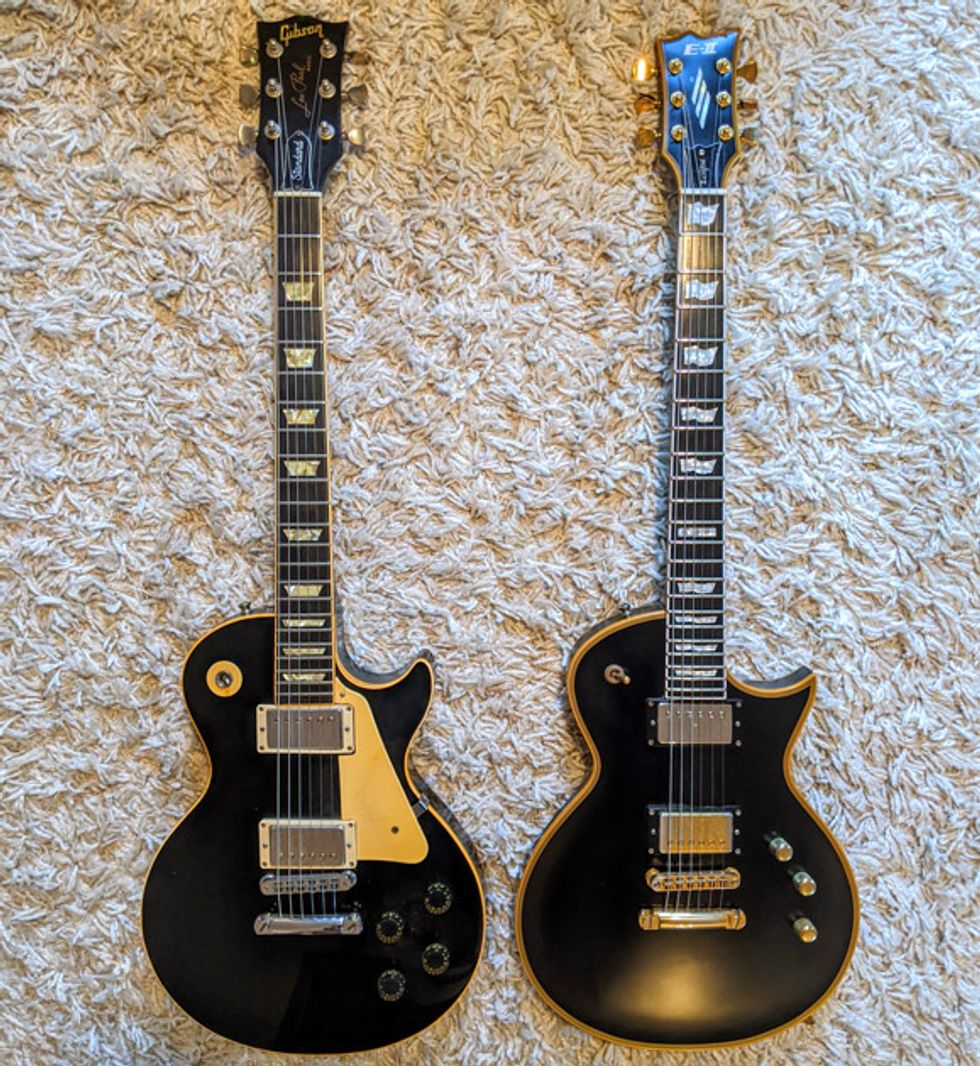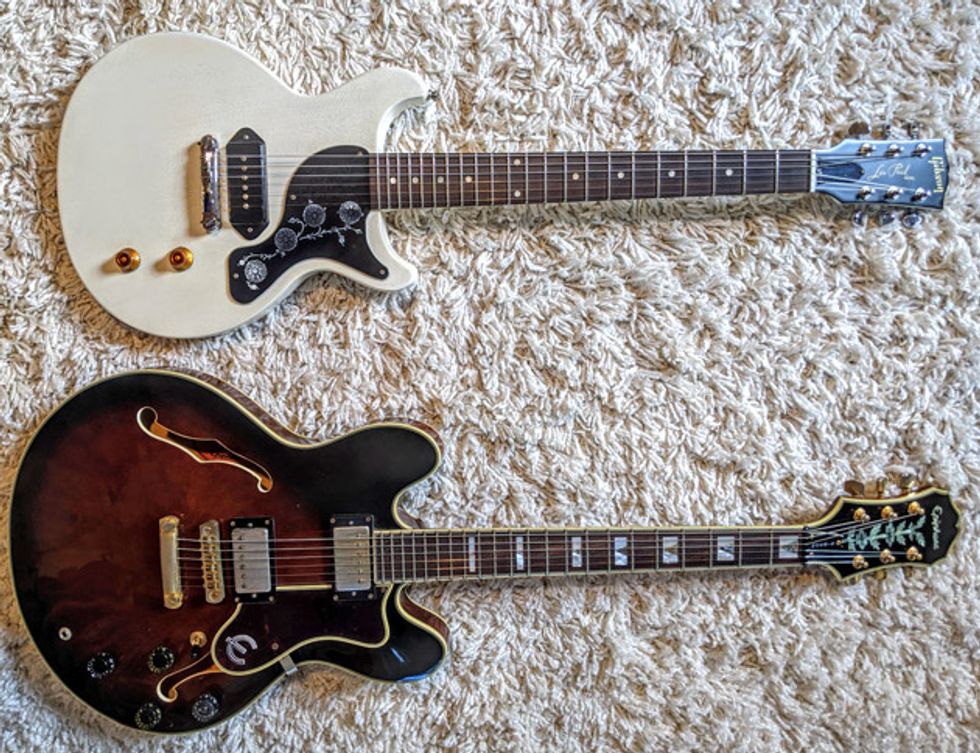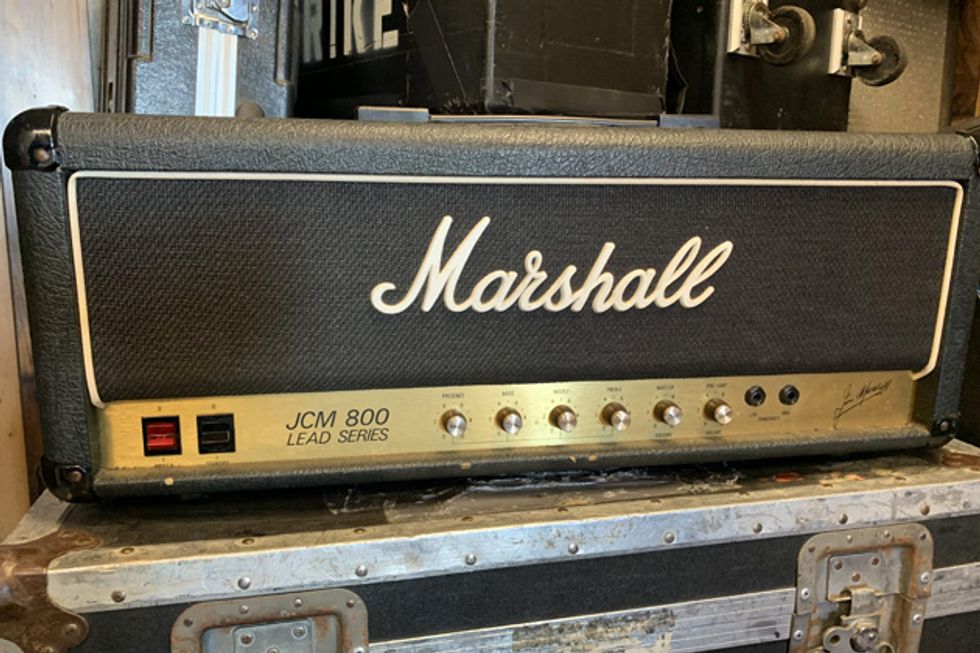 ---
Click below to listen wherever you get your podcasts:
---
D'Addario LokNob: https://ddar.io/Loknob.RR
---
---