Tonal Tinker Toys: Reader Pedalboards 2018
When it comes to pedal puzzles and putting together your dream sound rig, there's no right way—just your way. Check out these boards from your fellow readers, and be inspired!
Mike Lynn: The Down Low from Down Under
"I play a range of music from blues to rock to metal, so I needed a pedalboard that would not only cater to all those styles, but work with the blend of single-coil, humbucker, and active pickups that are in my guitars," says Aussie guitarist Mike Lynn. In his own words, he explains why he chose each pedal, detailed in order of signal flow from guitar to amp (an Egnater Rebel 30).
TC Electronic PolyTune
"A tuner is a must. No matter if you've tuned before you start playing—guitars will go out of tune. I also use it as a mute when switching guitars."
Way Huge Havalina Germanium Fuzz
"Like most people, I've placed the fuzz before the wah. The Way Huge Havalina is a very nice, warm-sounding fuzz that doesn't get too wooly; perfect for either my Fenders or Gibsons."
Dunlop Cry Baby 535Q Multi-Wah
"I love the versatility of a wah. I don't think a pedalboard is complete without one. The Cry Baby 535Q not only allows me to vary the Q, but also includes a switchable boost, which is great for solos."
TC Electronic Viscous Vibe
"This is probably my favorite pedal on the board. Using it clean or with slight overdrive, it just sounds amazing. It really gives that classic Hendrix or Pink Floyd vibe sound."
Way Huge Doubleland Special Overdrive
"I'm very lucky to have this. Only 1,000 have been made and less than 20 have come into Australia. I'm a Joe Bonamassa fan, so was interested in it as soon as I read about it online. Where it really shines is with an already dirty sound—it adds additional harmonics and tone. I use it much like Joe does: One side is set to work with my humbucker-equipped guitars, and the other for use with my single-coil-equipped guitars."
MXR Custom Badass Modified O.D.
"Not only does it have a CP30 look, but it gives me the warm-sounding overdrive I was looking for while playing blues, especially when combined with the wah or vibe."
MXR Fullbore Metal Distortion
"The Egnater Rebel 30 is not high gain, so I needed a pedal that could give me the metal tone I was looking for."
Boss DS-1 Distortion
"I have this set to give me a '90s grunge sound, as I grew up in that time of Nirvana, Soundgarden, and Pearl Jam."
MXR Custom Badass '78 Distortion
"I was born in 1978, so when I was looking for a milder distortion to fit in between the Modified O.D. and the Fullbore Metal, I was drawn to it. It does that '70s distortion very well—not too much gain, but with enough bite and sustain for all your classic-rock needs."
MXR Zakk Wylde Black Label Chorus
"Being a Zakk Wylde fan, I knew I had to have it. Whether used clean or with gain, it sounds lush and adds thickness, color, and warmth to any sound you run through it."
TC Electronic Wiretap Riff Recorder
Last, but not least, is the Wiretap Riff Recorder. I highly recommend this pedal. It's great for capturing ideas on the fly, just one step on the pedal and your ideas are saved and ready to be reviewed. It connects via Bluetooth to your smartphone, then allows you to send ideas to your bandmates to develop into songs.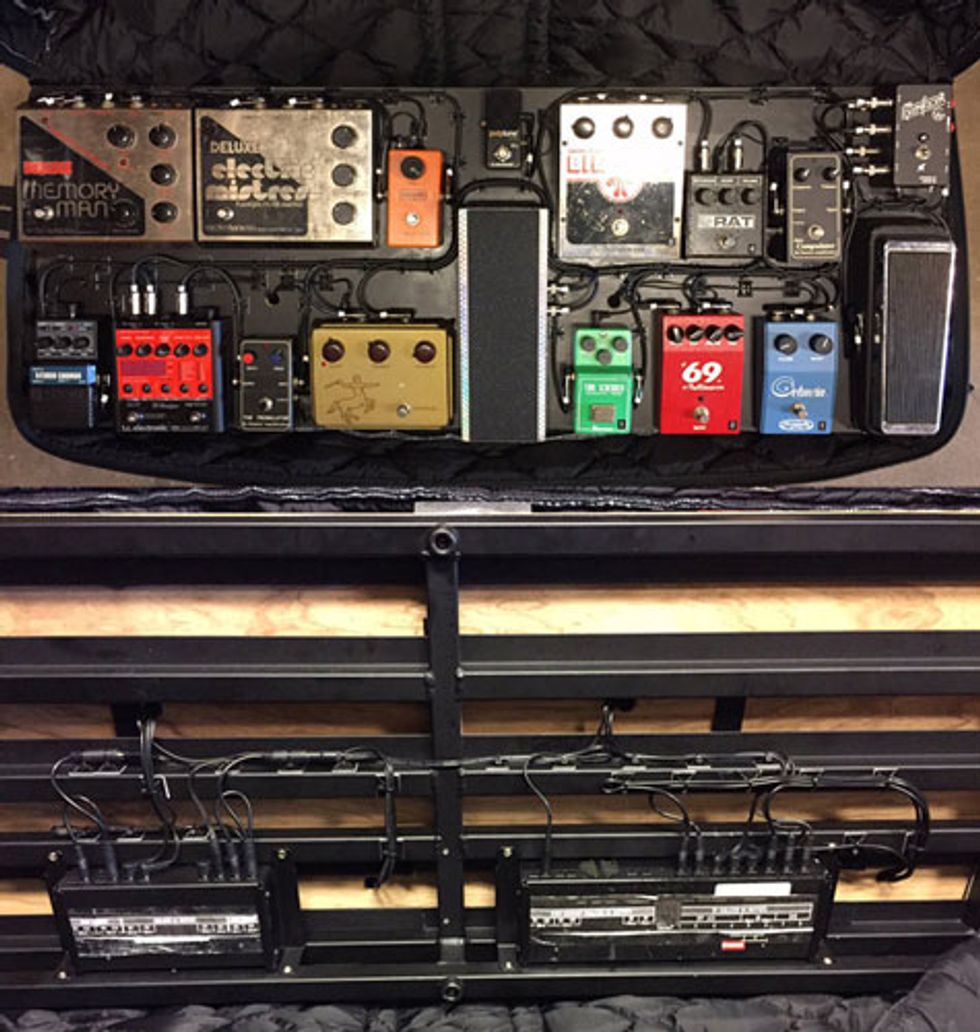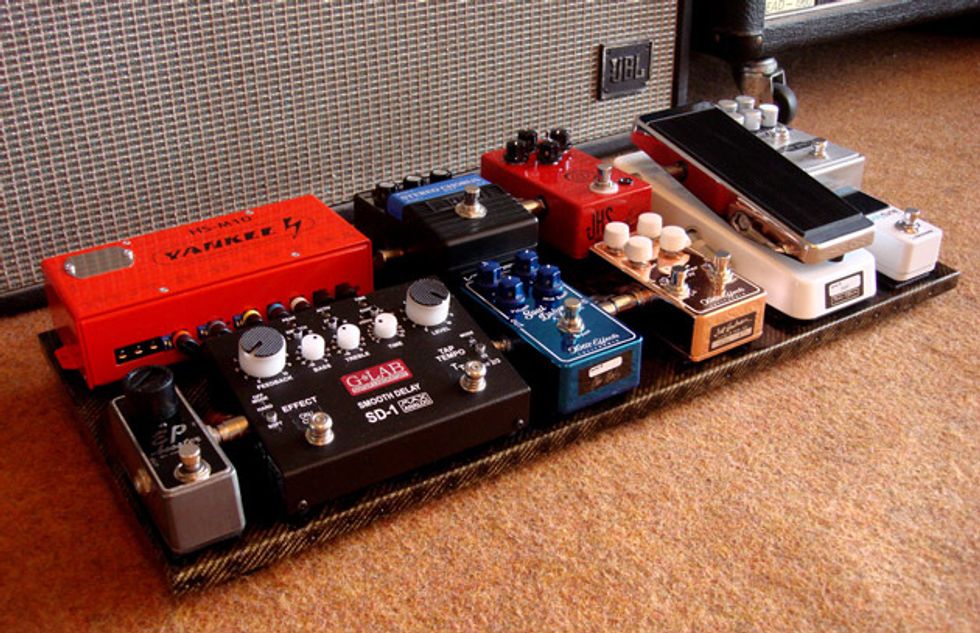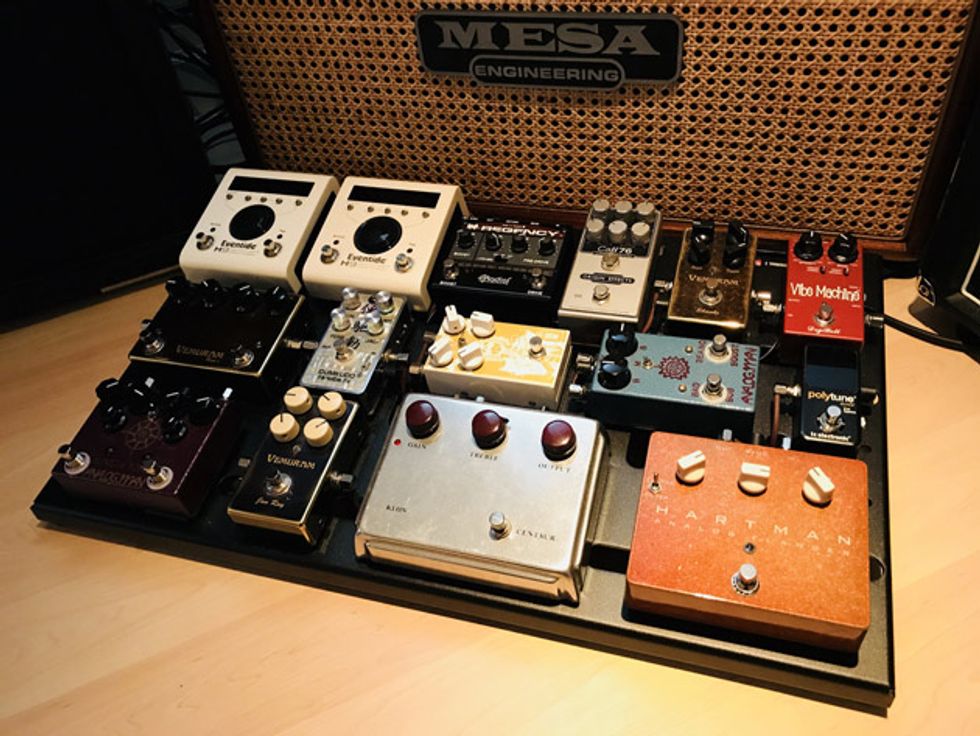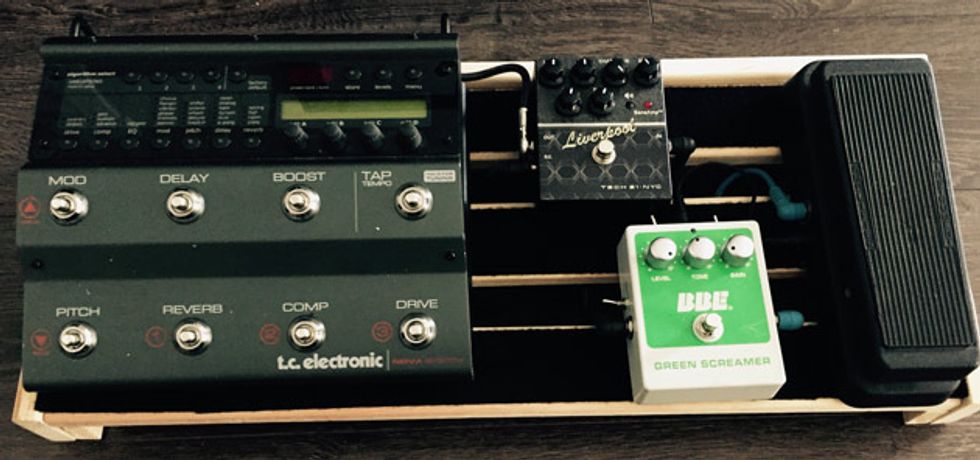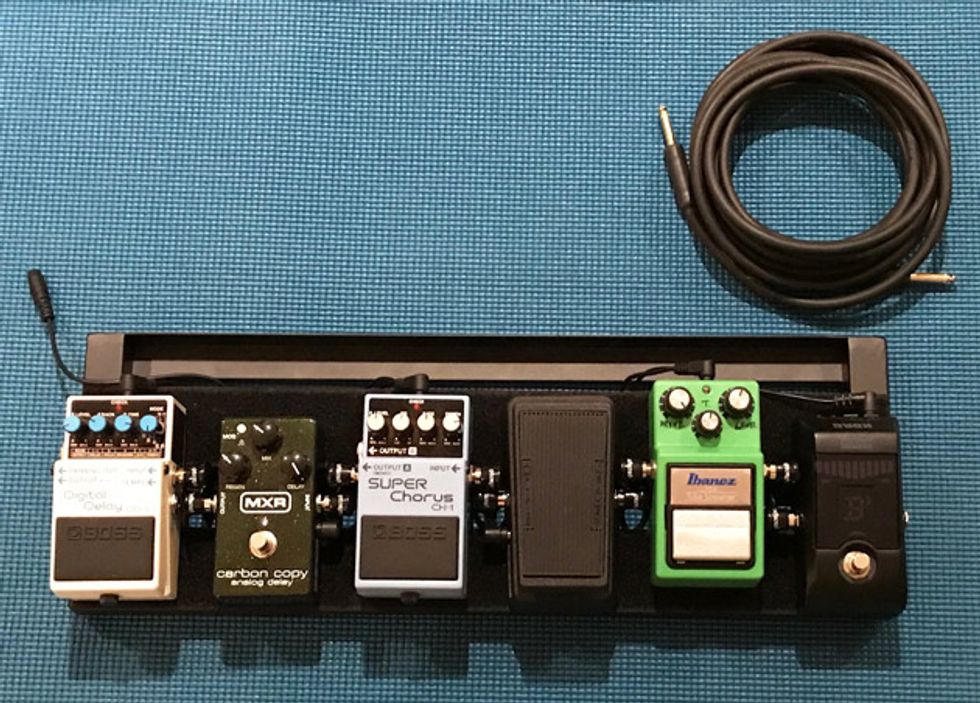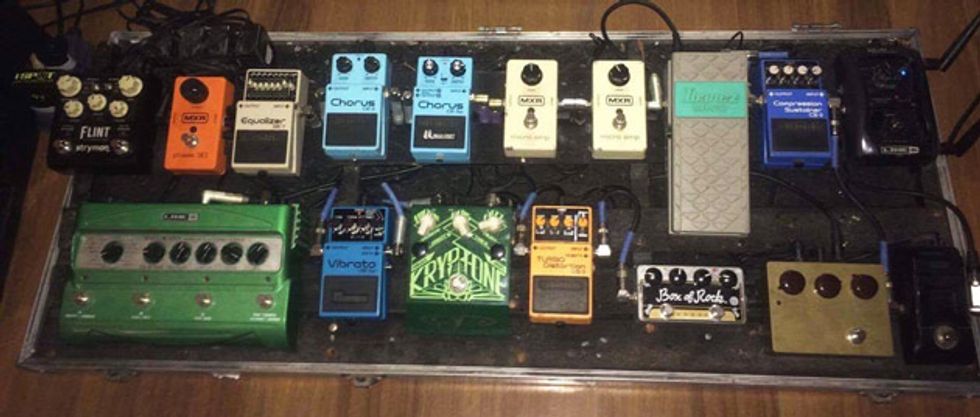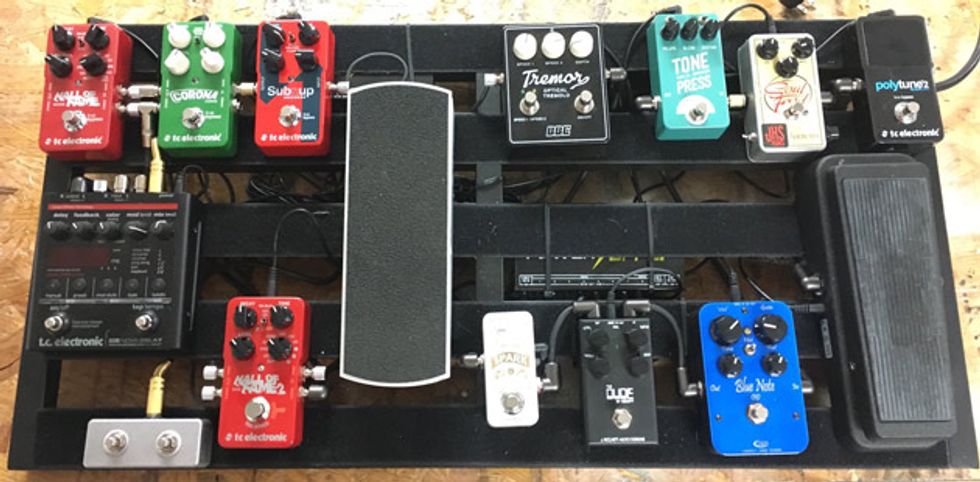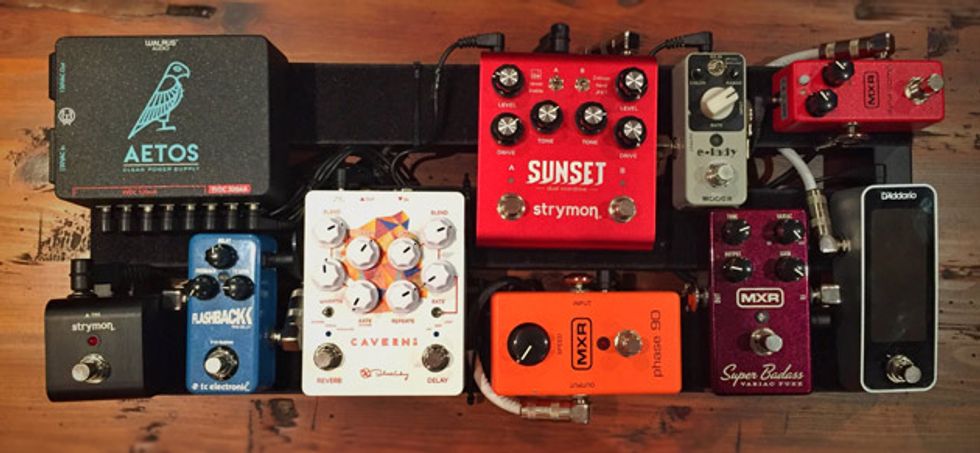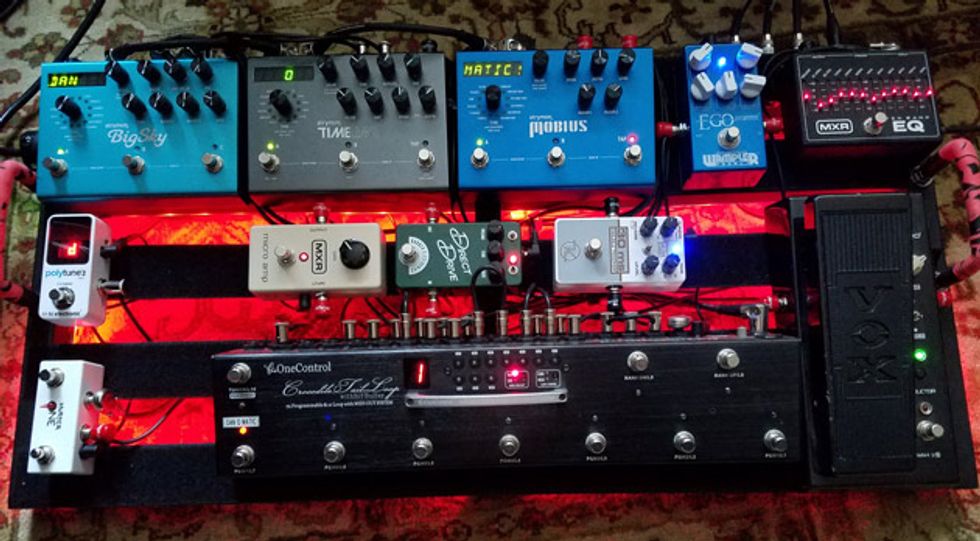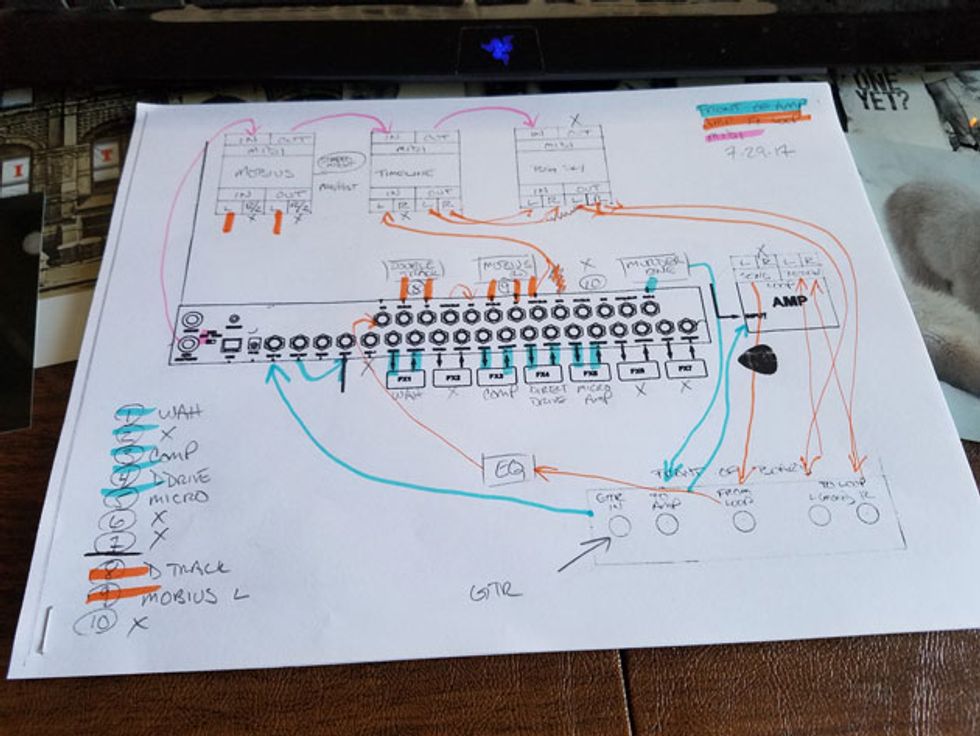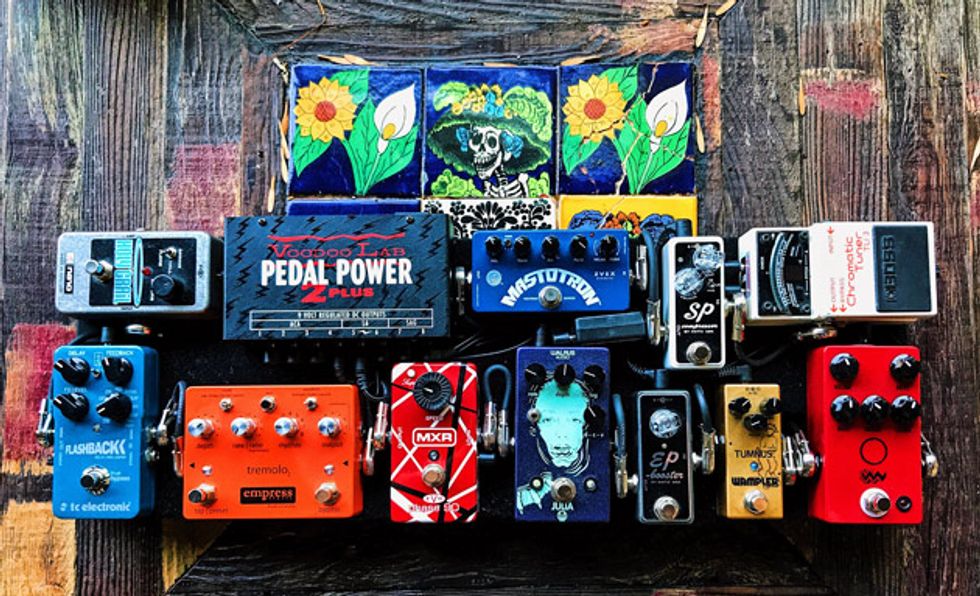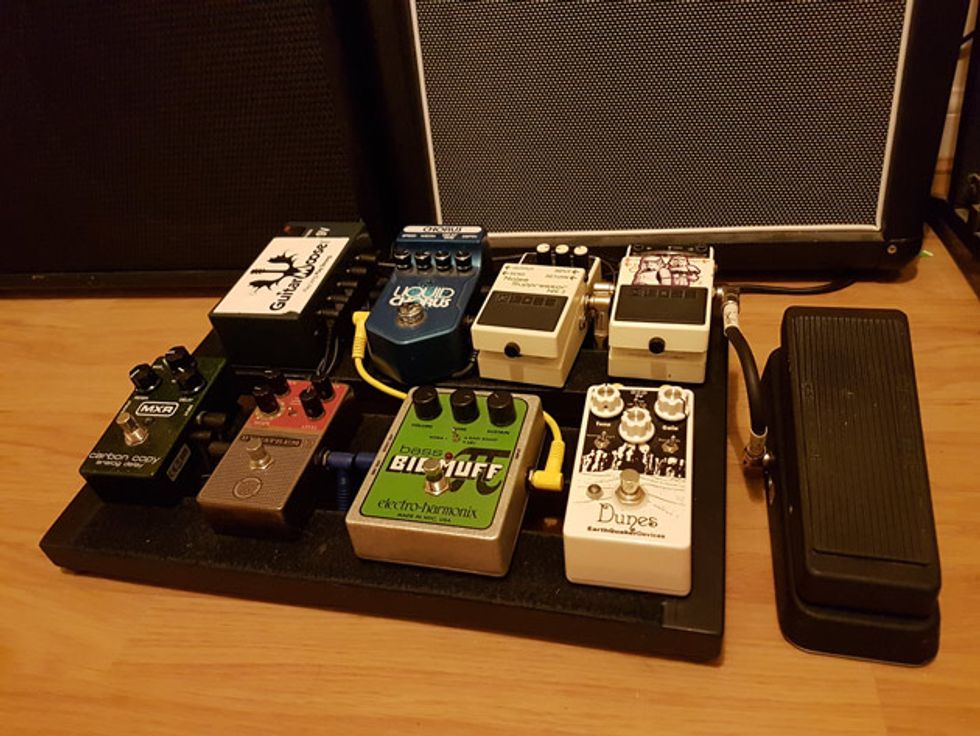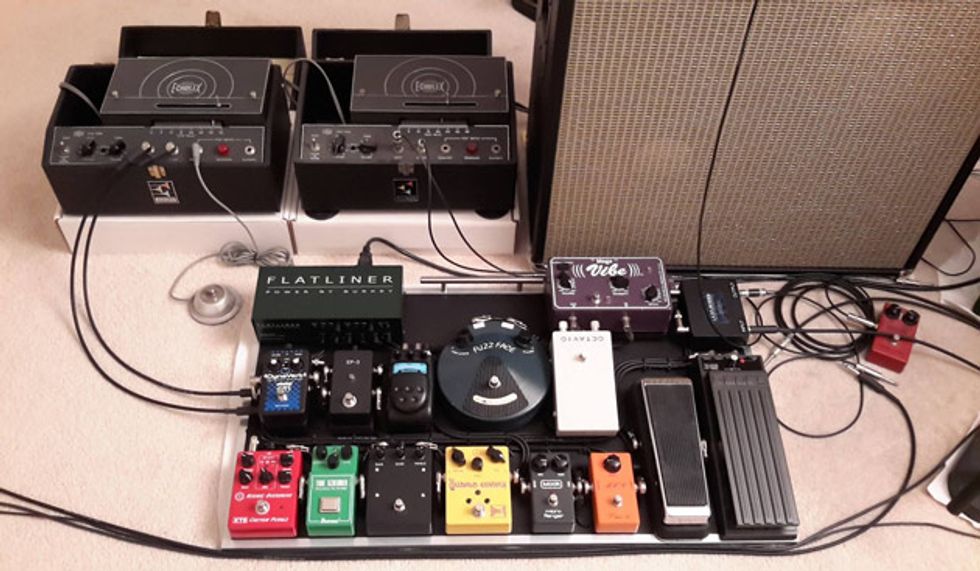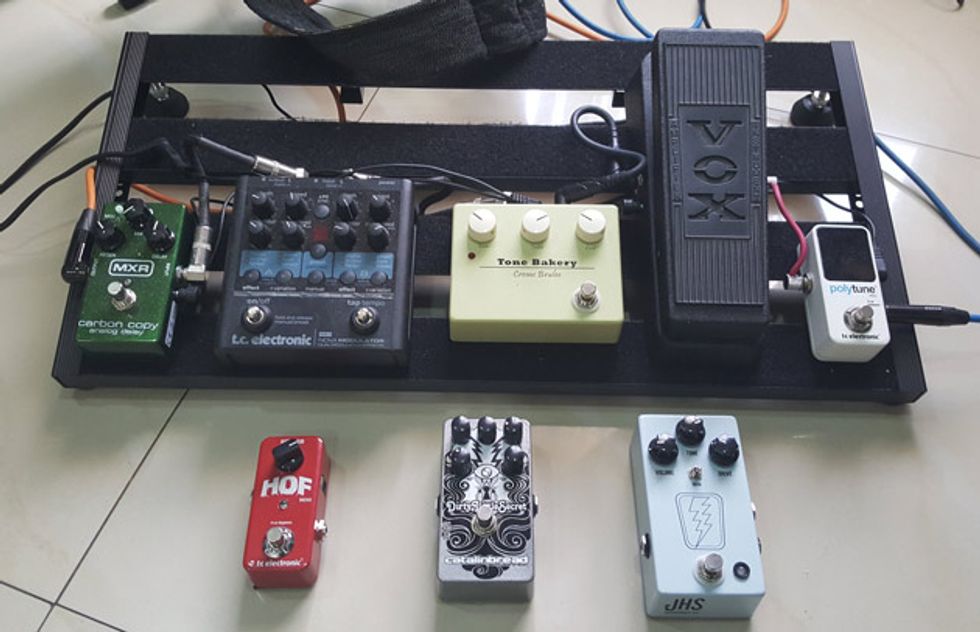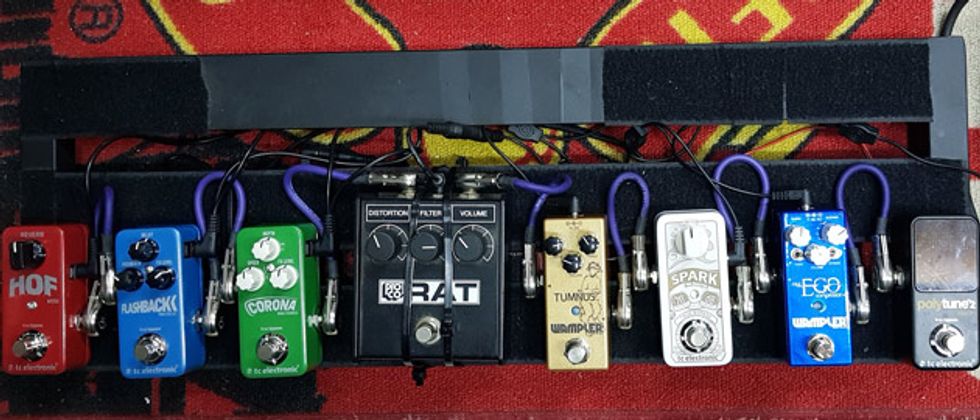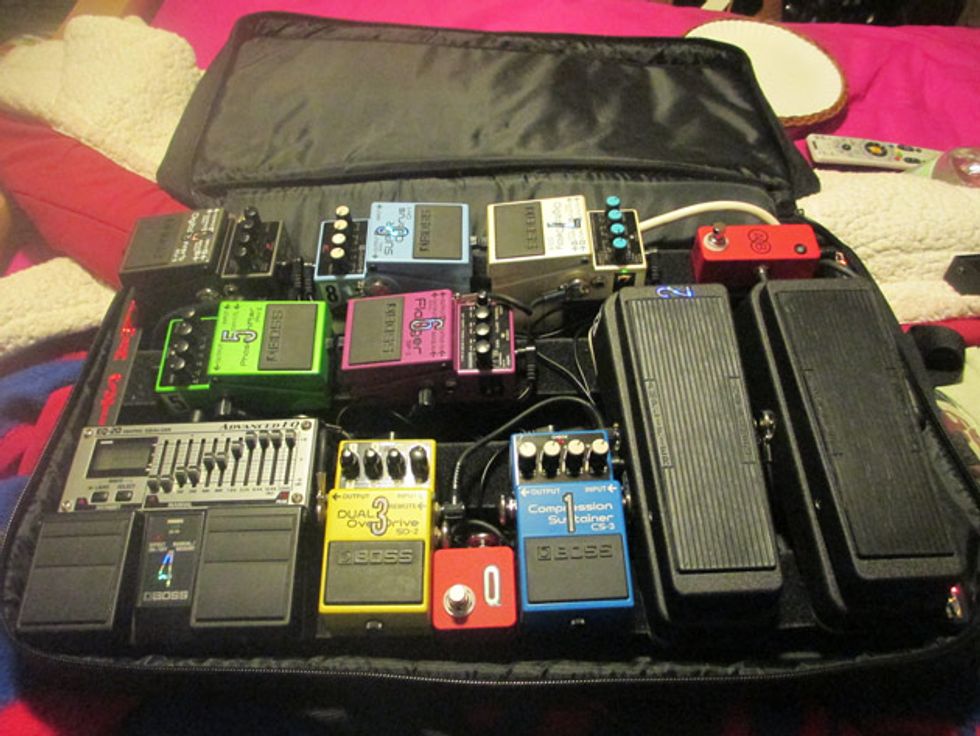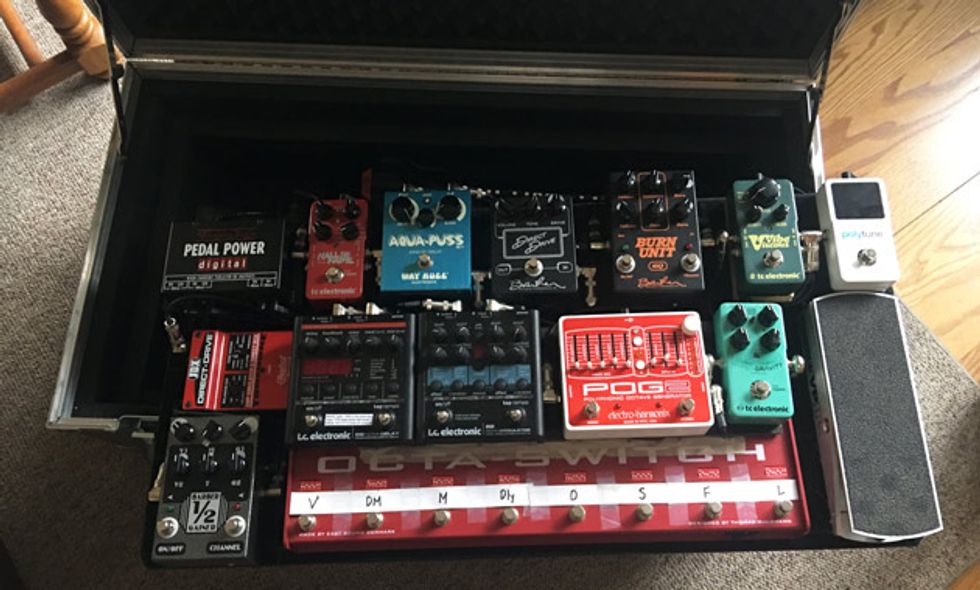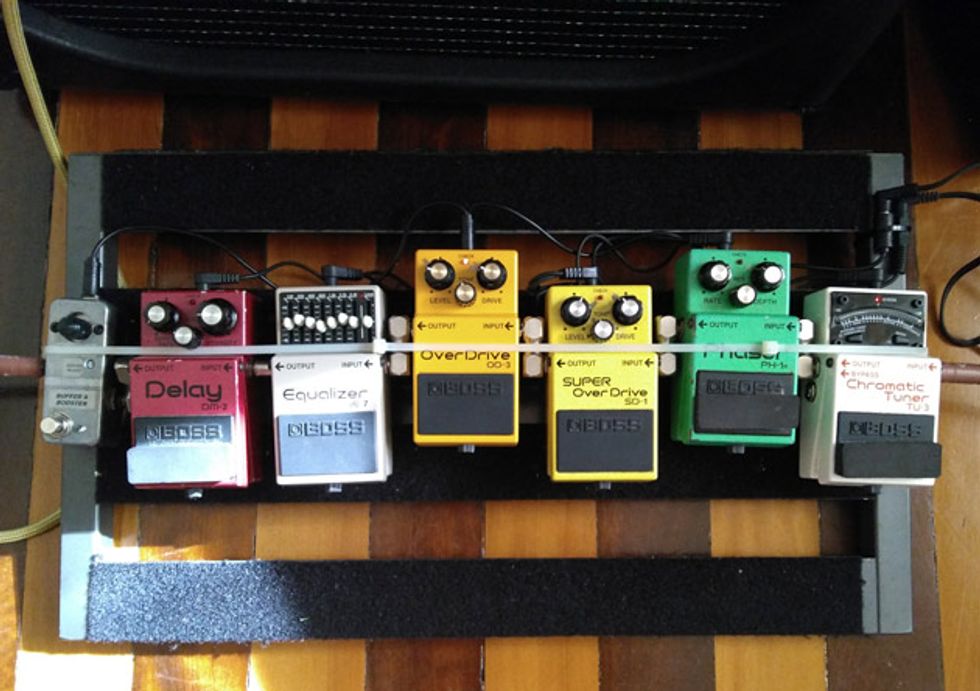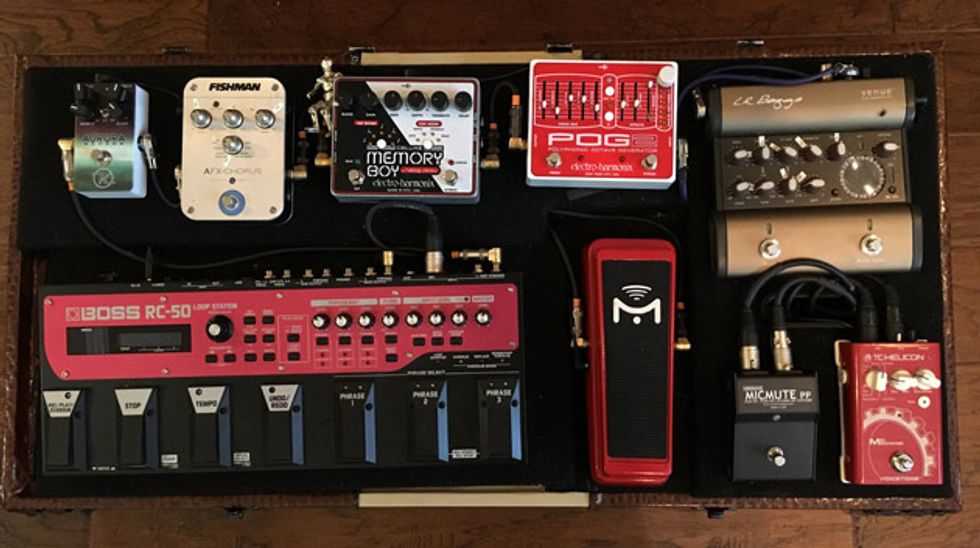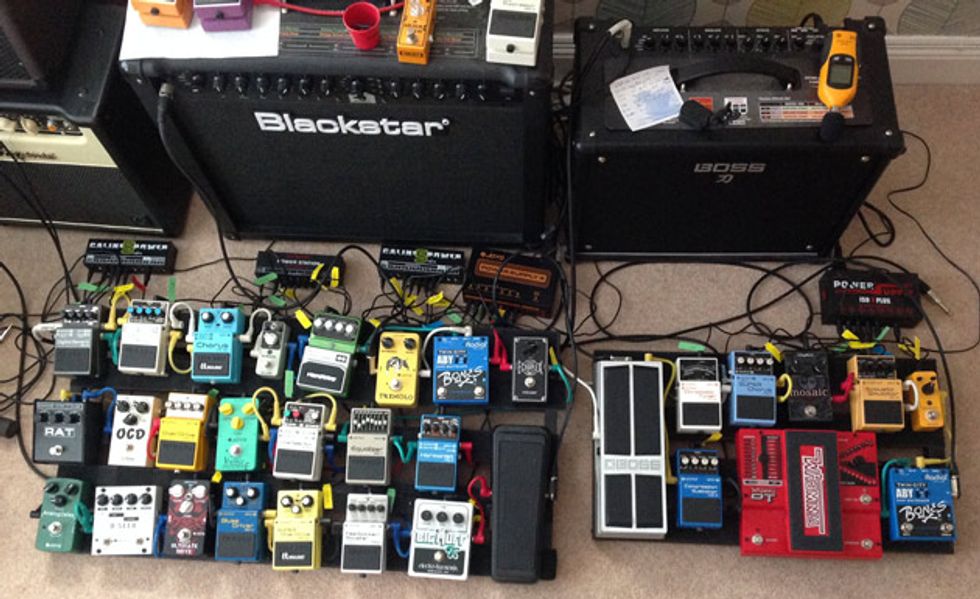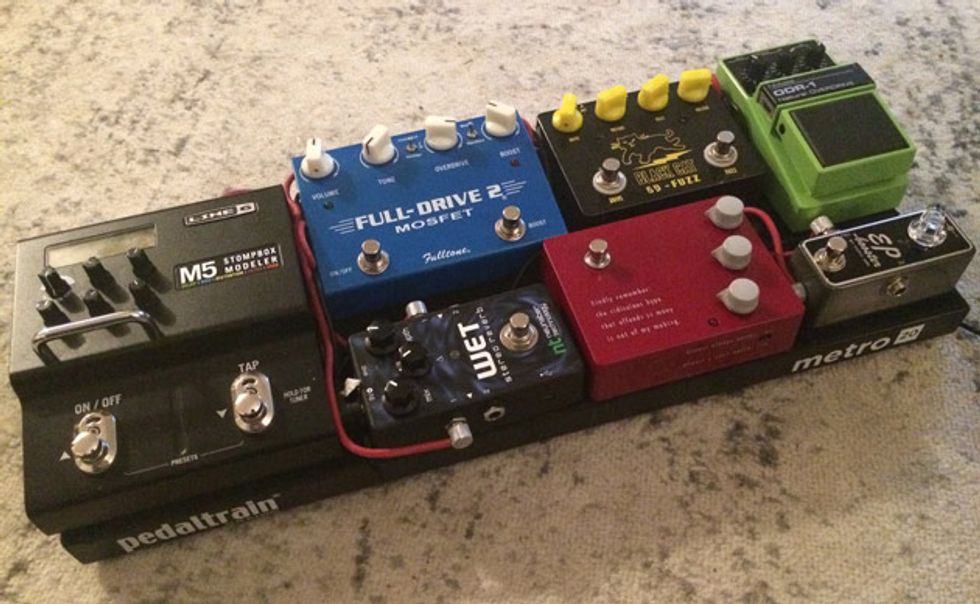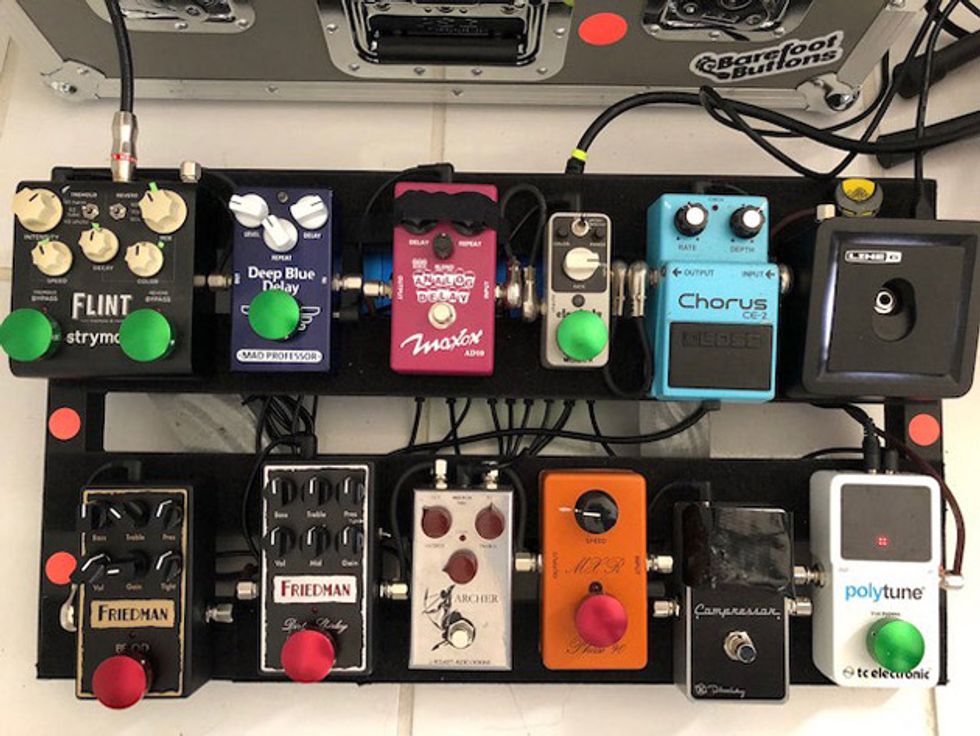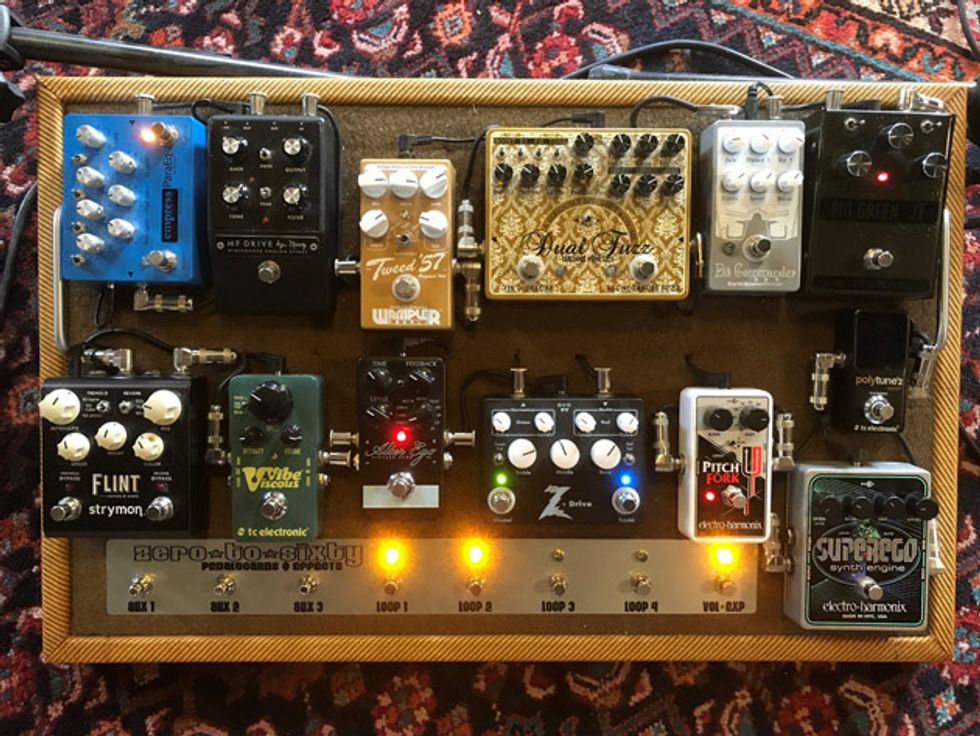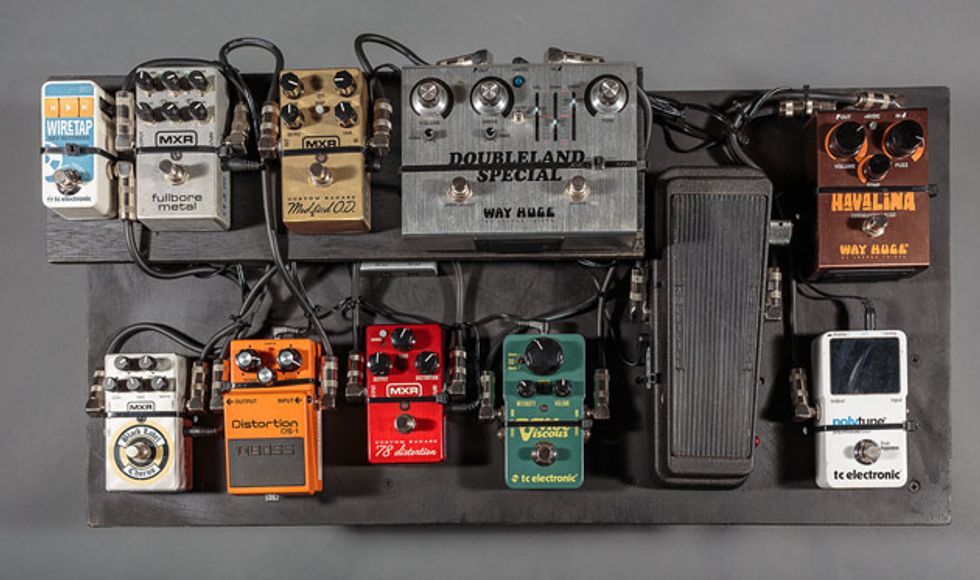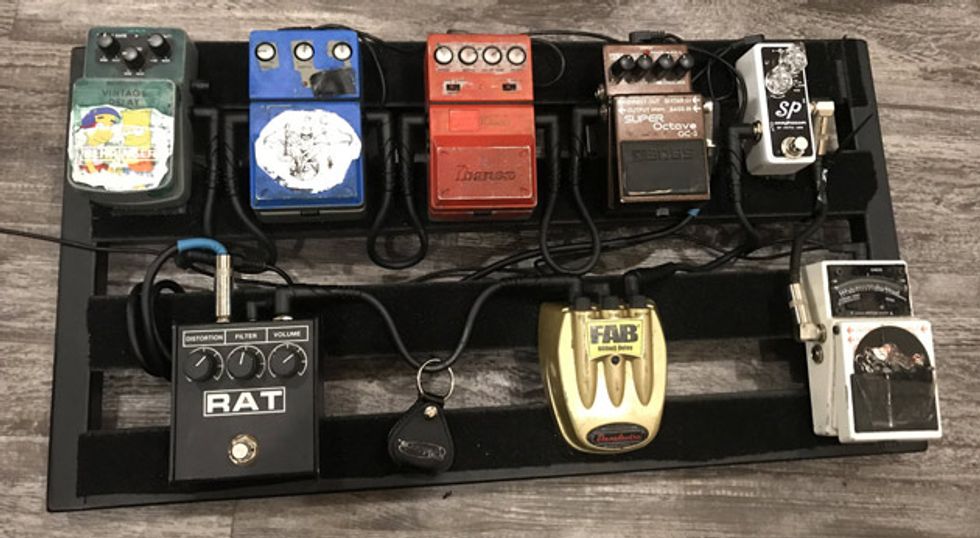 It's that time of year, when Premier Guitar readers from such disparate places as Florianópolis, Brazil, to Katy, Texas, share with us their prized collection of sonic goodies. All kinds of players write in: Sunflower Bean's frontman/guitarist Nick Kivlen goes down memory lane, describing how he acquired, through many years and sources, all the pedals he loves. Simon Gotthelf, who has his own YouTube channel dedicated solely to the world of guitar and demoing gear, shows us his fave pedal configuration. A few session guitarists give advice on grab-and-go stomp setups. And then there are dozens of players who call themselves "bedroom" guitarists, many of whom know more about how to wire up a board than some stars featured on Rig Rundowns. Now, let's dig in!