Rig Rundown: Spirit Adrift
Nate Garrett's mystical brand of metal mixes morose modulation with nods to EVH and James Hetfield.
In 2017, Power Trip bassist (and Rig Rundown alumnus) Chris Whetzel introduced Nate Garrett to Sacha Dunable who is the main man behind Dunable Guitars. (Yep, Sacha also has his own Rundown with his band Intronaut, too.) Between Whetzel being a big fan (and user) of the offset R2 bass and teenage Garrett's worship of Hetfield's Explorers, the Dunable R2 was the only choice when he commissioned Dunable to build his first one (in two slides). Above is his newest R2 that is constructed with a black limba body and his favorite instrument. It's an ace for recording but will probably never hit the road.
Again, thanks to Papa Het, he dropped in a set of EMG 81/85 (bridge/neck) active humbuckers in it. Asked about switching from passive pickups to active, he said this: "When I first started doing Spirit Adrift our material was slow, doomy, saturation, and lots of sustain," explains Garrett. "Our second record Curse of Conception had that early Metallica influence creeping in—I've always idolized James Hetfield—with faster tempos, more chugging, precise picking patterns so the active pickups helped the definition of our newer material … plus, if it works for the man himself, it'll work for me [laughs]."
The Spirit Adrift tunings live in the drop-B world (although he does mention using Eb standard for new material) and he uses Ernie Ball Beefy Slinkys .011–.054.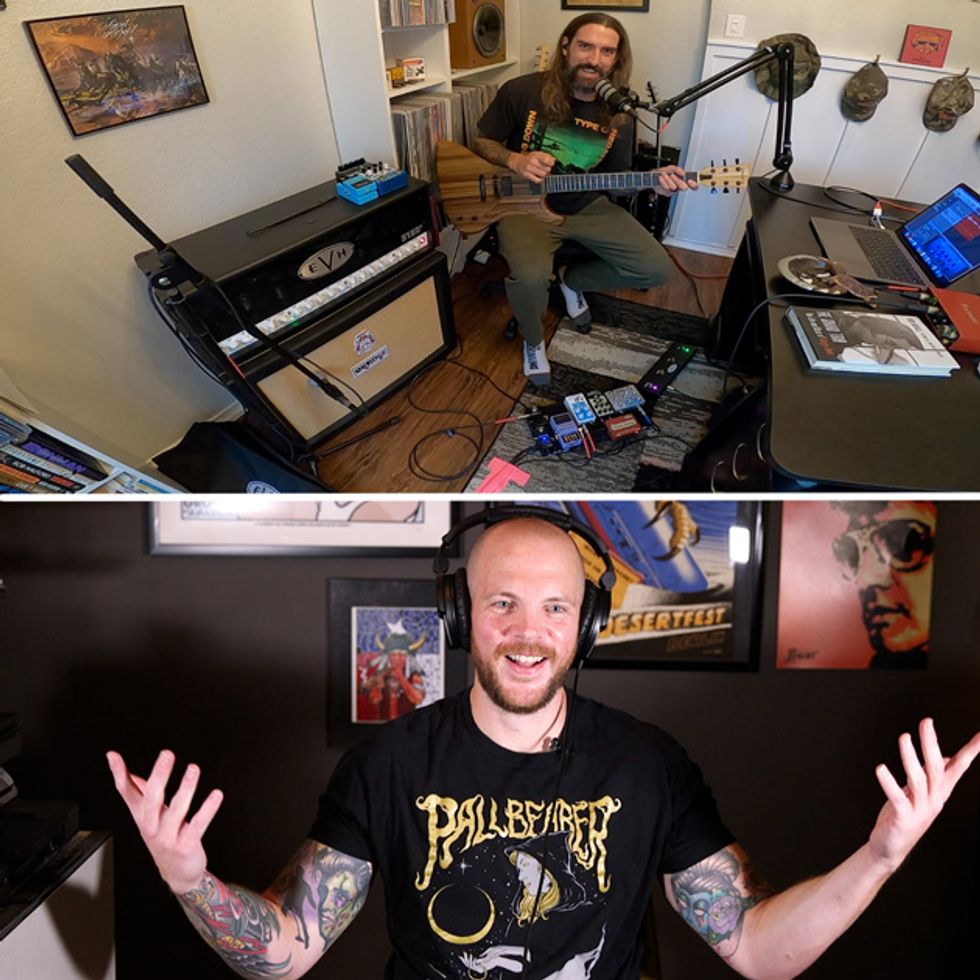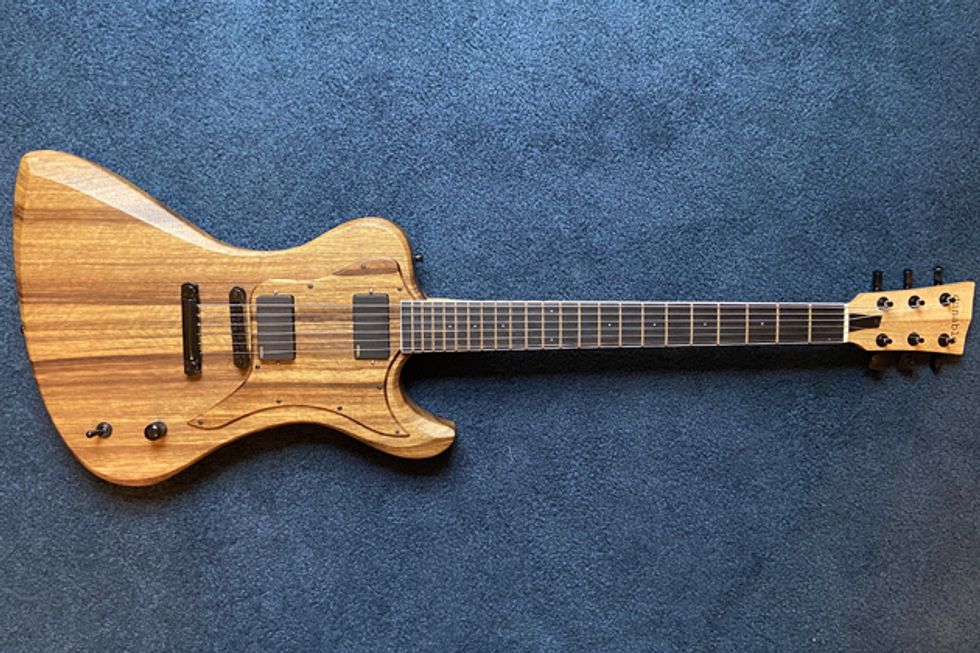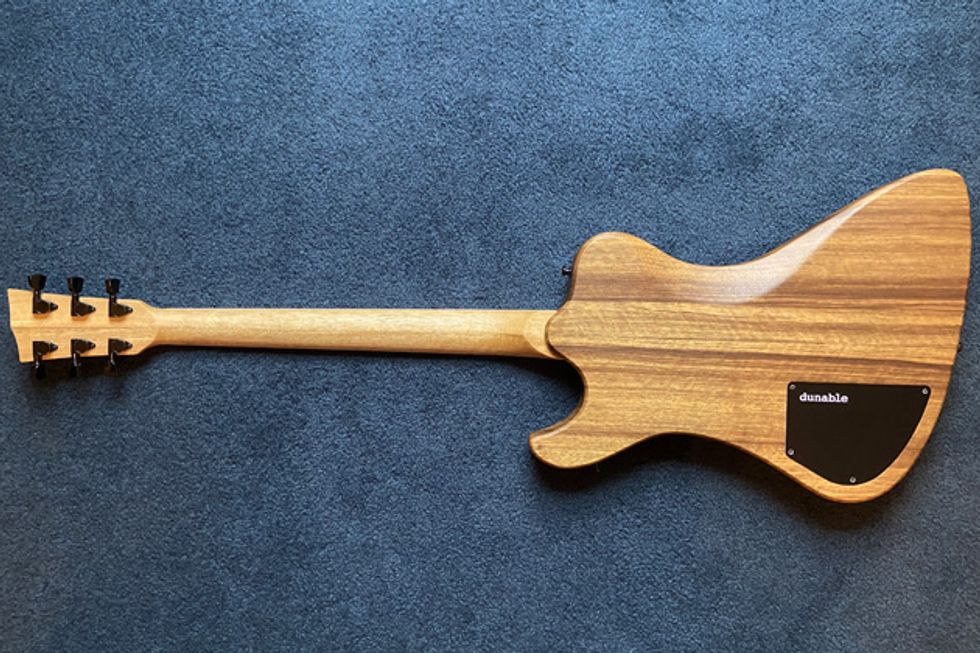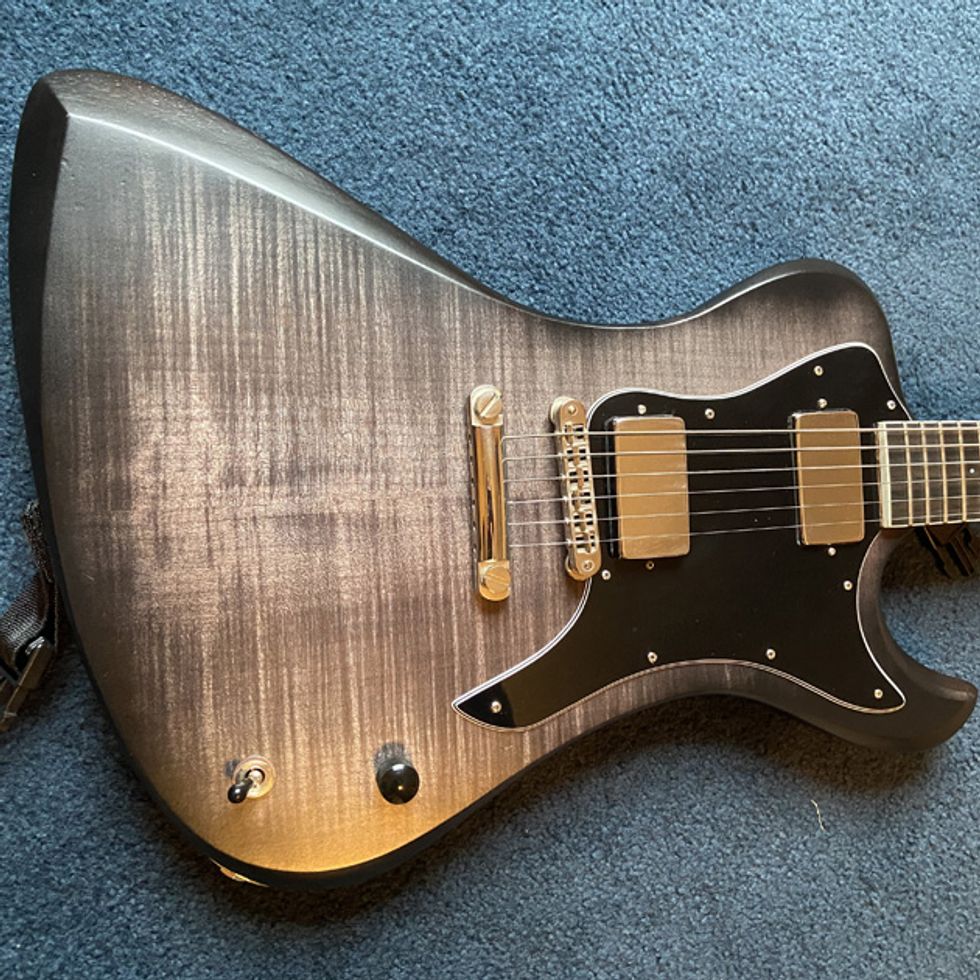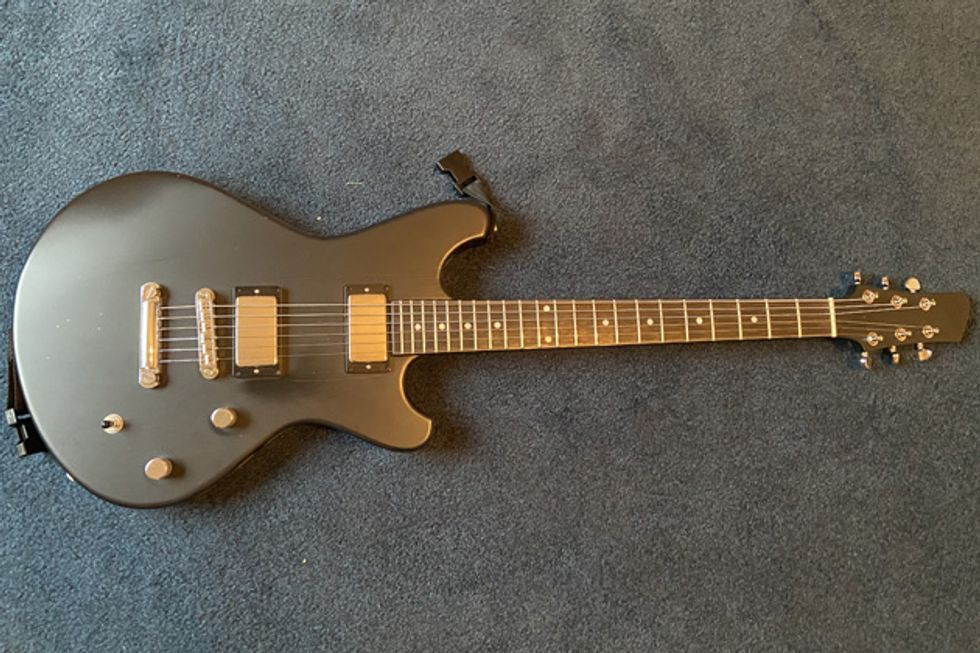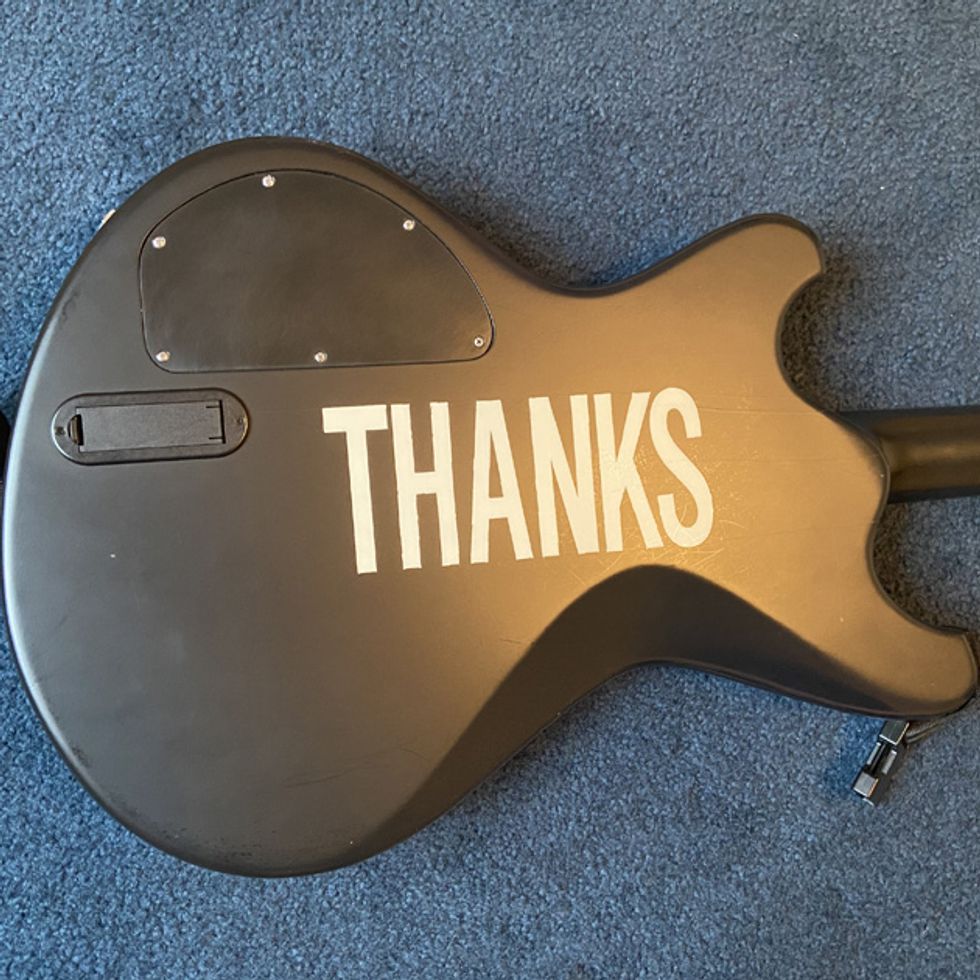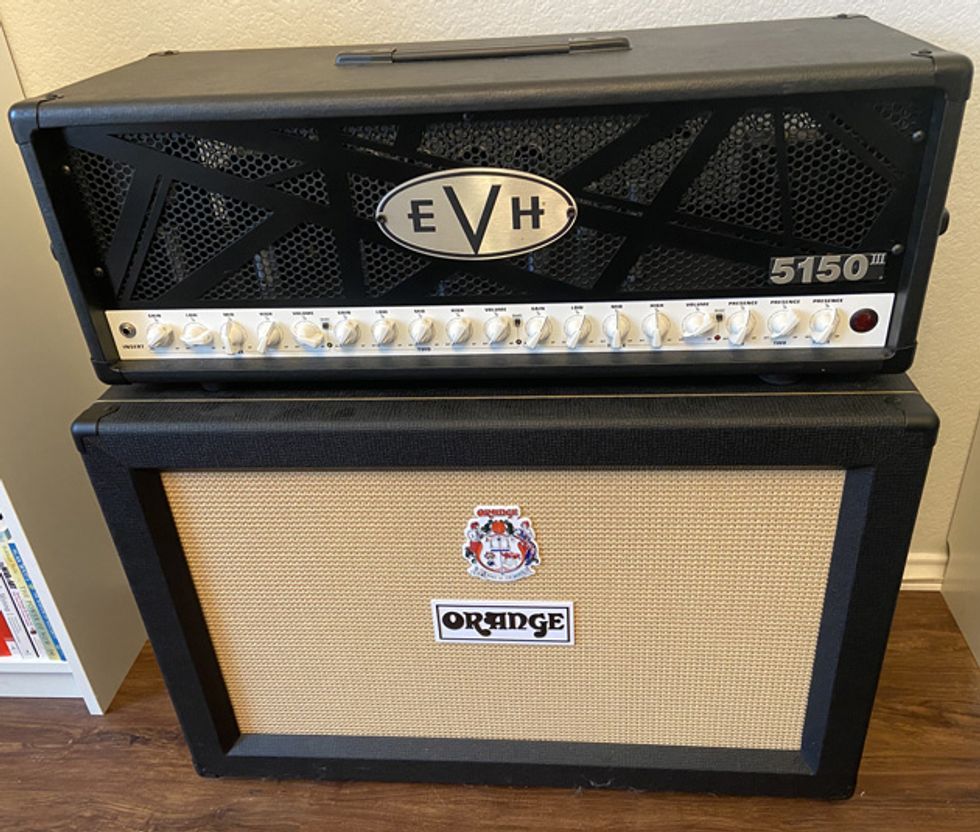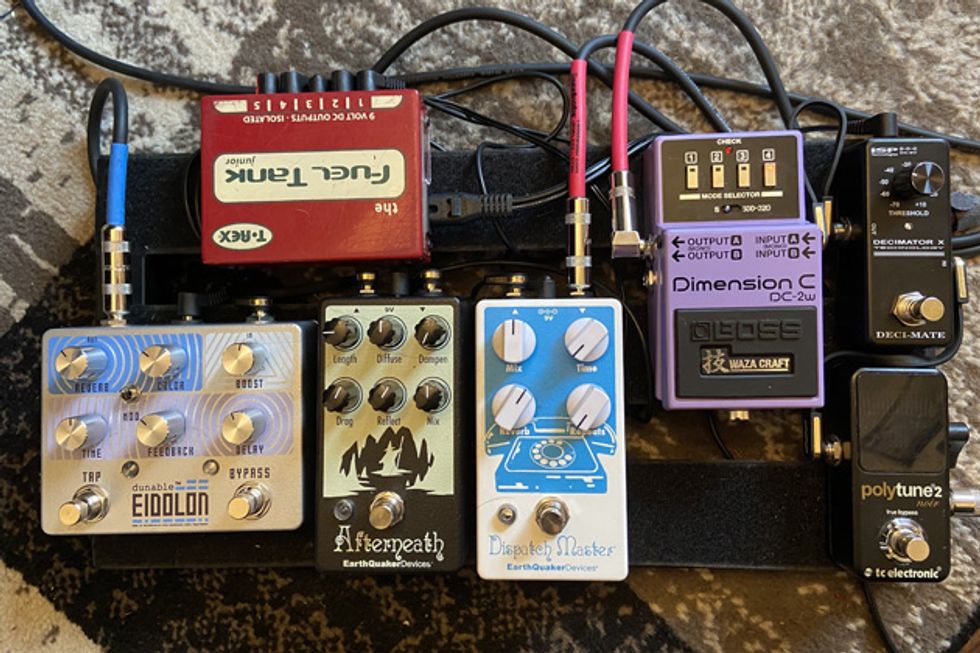 ---
Click below to listen wherever you get your podcasts:
---
---