The guitars PG readers play when they unplug.
"Joe Hancock sent in this photo of his long-time companion, an unidentified guitar he calls Lacy-J, along with this touching story: ""I purchased this axe around Christmas in 1966, in a music store in Huntsville, AL. I was stationed at Redstone Arsenal at the time. From Alabama we went to Okinawa. While stationed, we saw time in Vietnam, Korea, Thailand, Taiwan, Hawaii and the Philippines, to name a few. This axe was my near constant companion during those years. When I returned to the states in 1970, I gave the guitar to my dad, and he kept it and played it regularly until his death in 1983яthat's when I got her back. Somewhere along the way, during the late '60s, I named her Lacy-J. Perhaps after Lacy J. Dawton, Iуm not sure. Lacy-J is still playable and has as good a tone as you would ever hope to hear on an acoustic, soft and mellow. She is for sure beat upяthe finish is cracked, and weуve had to have the bridge replaced and the top leveled. She has nicks and bruises all over her body, but she is still a beauty to me, and yes, I do still play her regularly! At times in my life when I wasnуt sure I could make it, Lacy-J gave me the calm, strength and courage to take the next step. Truthfully, I believe I can say this axe helped keep me sane and functional during those dark and difficult times. I cannot imagine a life without her in it. Today I have about six axes hanging on my wall, and from time to time I play them all, but none of them have the history, or hold the emotion and affection that Lacy-J does. I do not consider myself a good musician, but music has been one of the forces that has calmed my spirit and strengthened my resolve over the years."""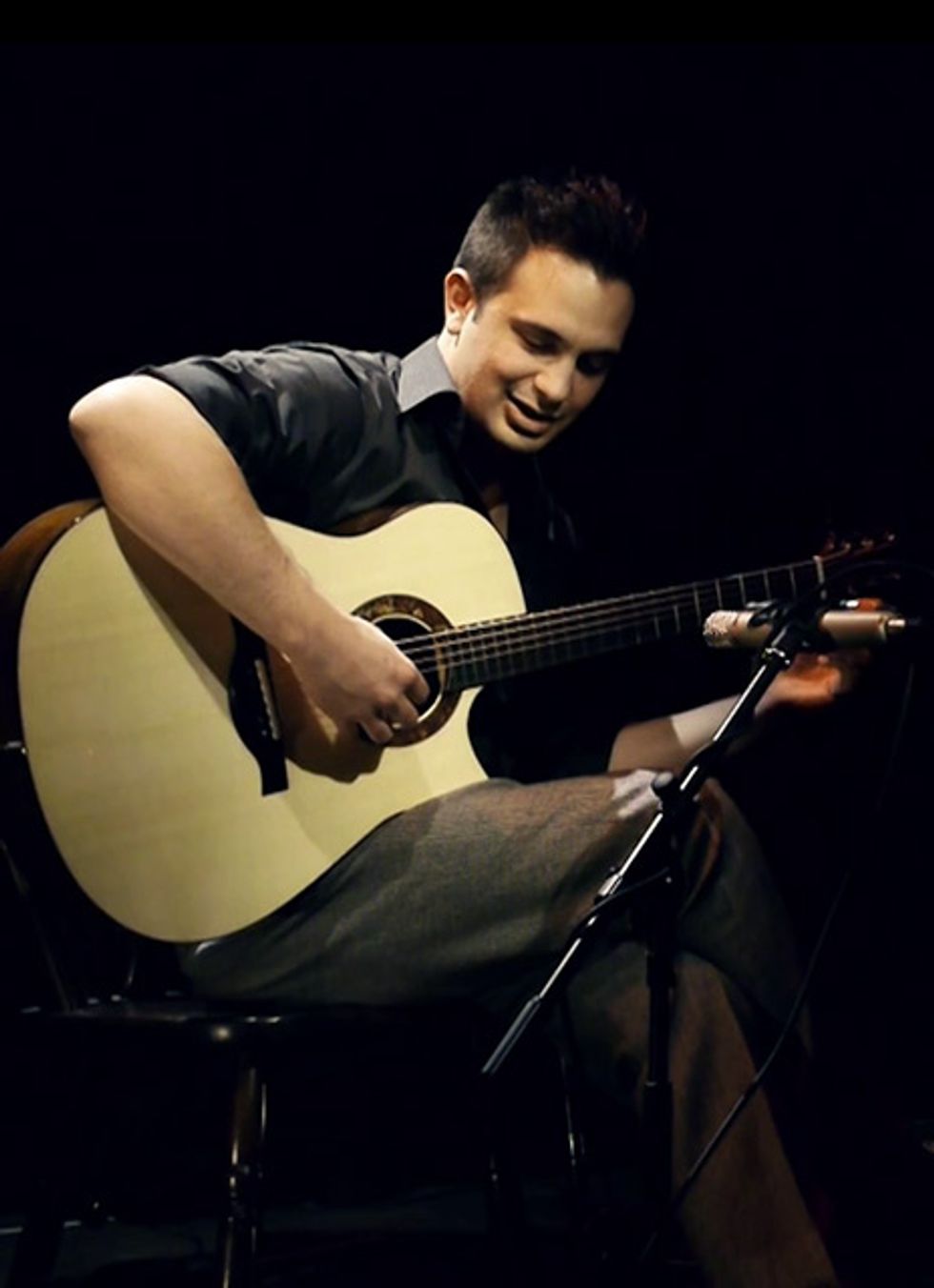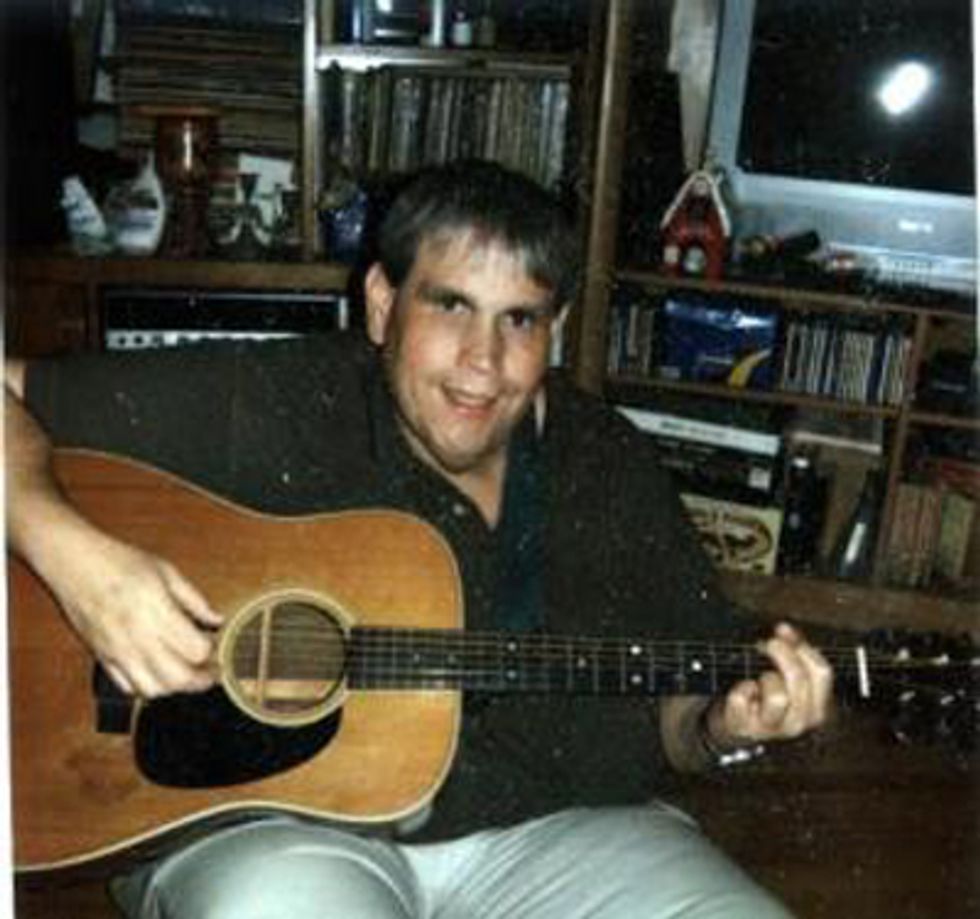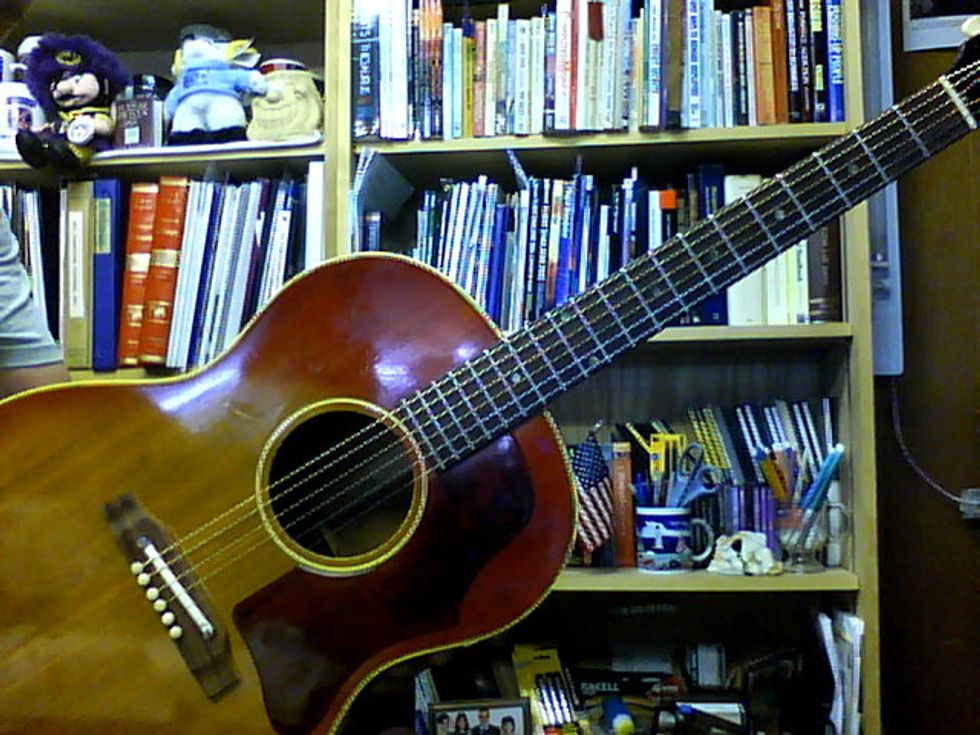 Want to submit your acoustic guitar for consideration in a future gallery? Just send photos and a short description to rebecca@premierguitar.com!