The pandemic has brought guitarists lots more time to tinker with tone toys. Here's what players all over the world have been putting together in their bunkers.
Pete Bosak: Guitar and Bass Board
I'm writing to you from Canberra, Australia. My pedalboard is a bit different I guess, as I split my guitar signal and do both guitar and bass parts in my band, Blissphorus. We recorded our album (
The Art Is All We Need
) with this setup and do all our gigs this way, with no bass player. The signal goes through the Polytune, into the MXR A/B box, where I can toggle between guitar only, bass only, or both. The guitar side then goes through the Micro POG, Neunaber Immerse, and an MXR Carbon Copy to a Marshall JVM205H head and cab. The bass side goes through the Electro-Harmonix Bass 9, to a SansAmp Bass DI, and into a Mark Bass Little Mark 500 with a 2x12 cab.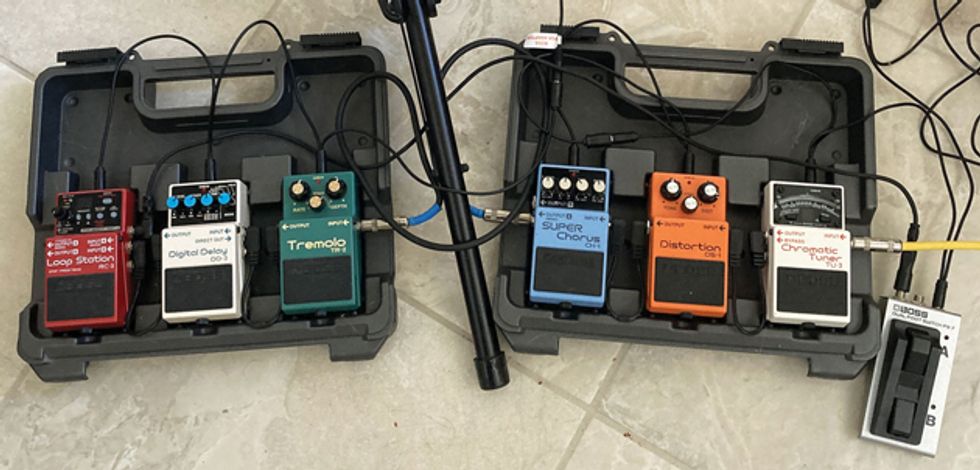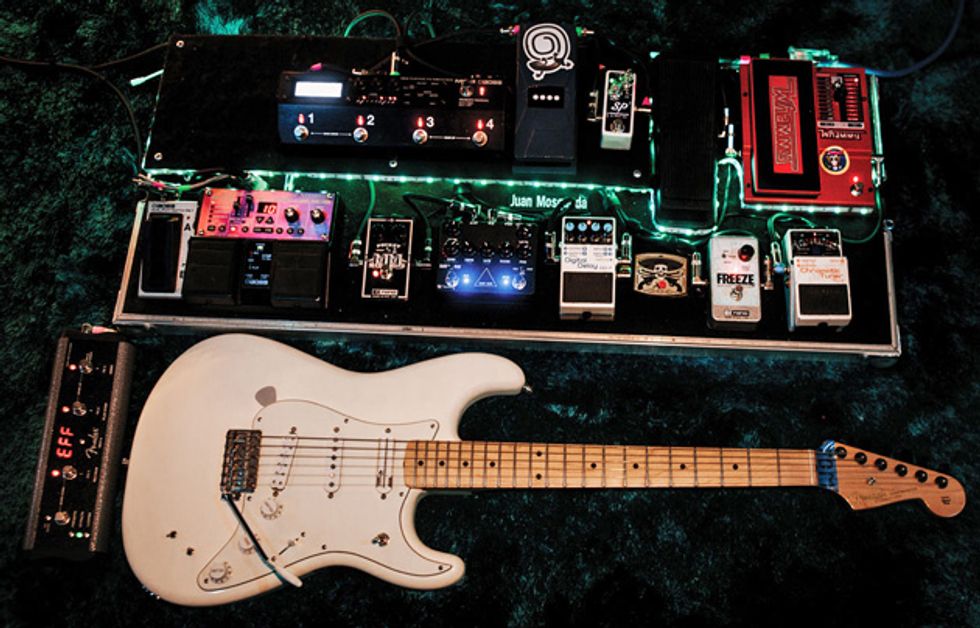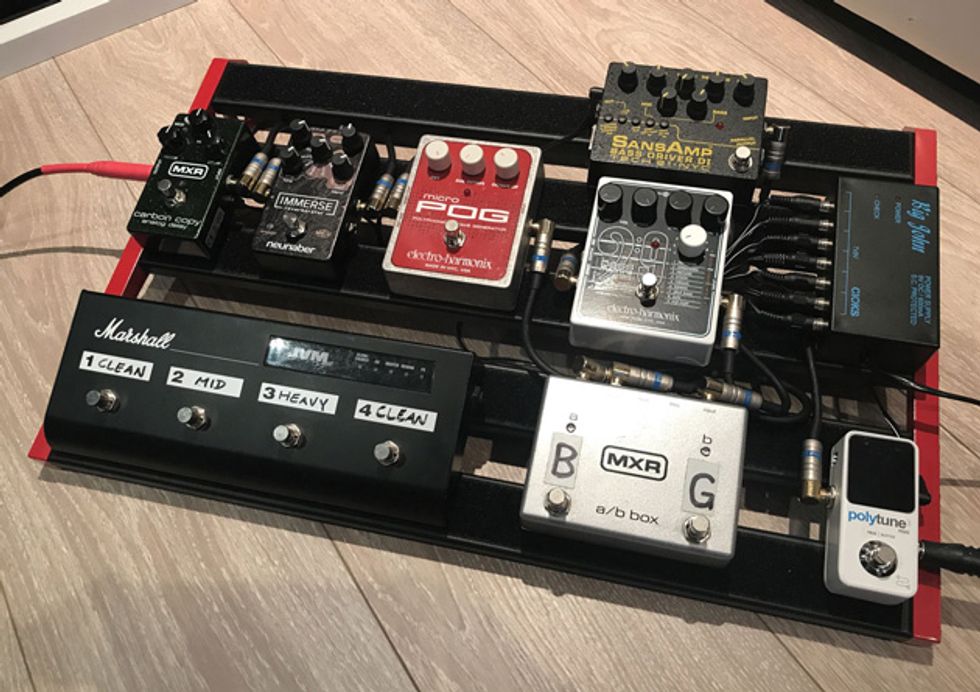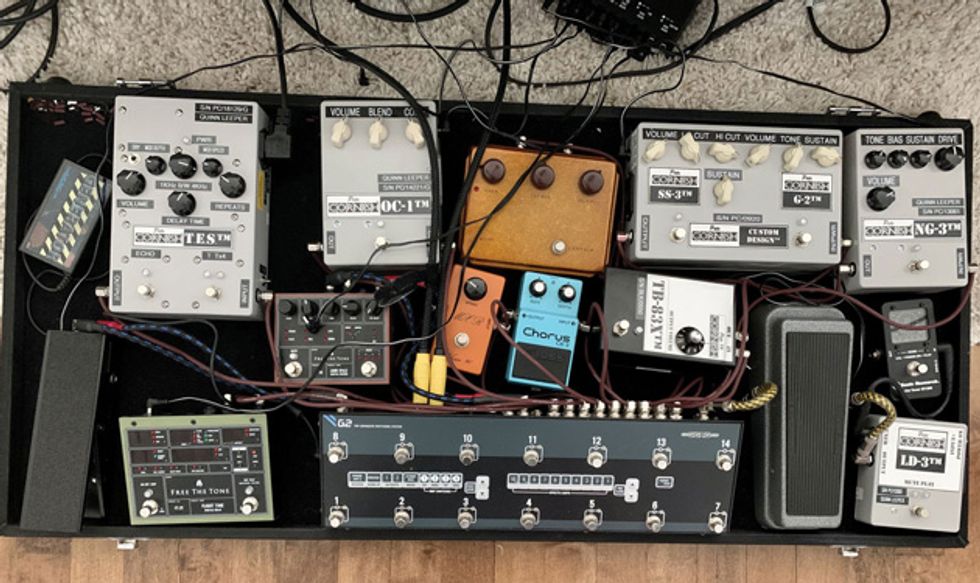 It's that time of year, when Premier Guitar readers get the chance to show their pedalboards, and how they use them to create worlds of sound. There's no wrong way to signal a stomp—the options are virtually endless. Read on to see what players have been cooking up in their COVID guitar bunkers. A few highlights include a completely white-washed mystery pedalboard, a retirement bucket list project from a 62-year-old beginner, an elaborate rackmounted setup made with a goal to streamline pedal-Tetris, and much more. Enjoy!