The pandemic has brought guitarists lots more time to tinker with tone toys. Here's what players all over the world have been putting together in their bunkers.
Jojo Calandra: Retirement Bucket List
I'm not ready to gig yet, as I'm still learning. I got a late start with guitar playing at age 62, working through my retirement bucket list. Here's my modest pedalboard for a beginner/intermediate. All of my pedals are Boss products. I started with the RC-3 Looper (later added an FS-7 external foot switch). I purchased a new BCB-30 pedalboard, which came with a DD-3 Delay and DS-1 Distortion as part of a package deal by one of the major retailers. I wanted to limit myself to six pedals, so I got the essential TU-3 tuner and later added the TR-1 Tremolo and CH-1 Super Chorus. Here's the other equipment I use: Fender American Pro Tele and Strat, Gibson LP Studio, Fender Blues Junior IV, Blackstar Fly 3, iRig HD2 (received as a gift), and a Line 6 Pocket Pod (also received as a gift).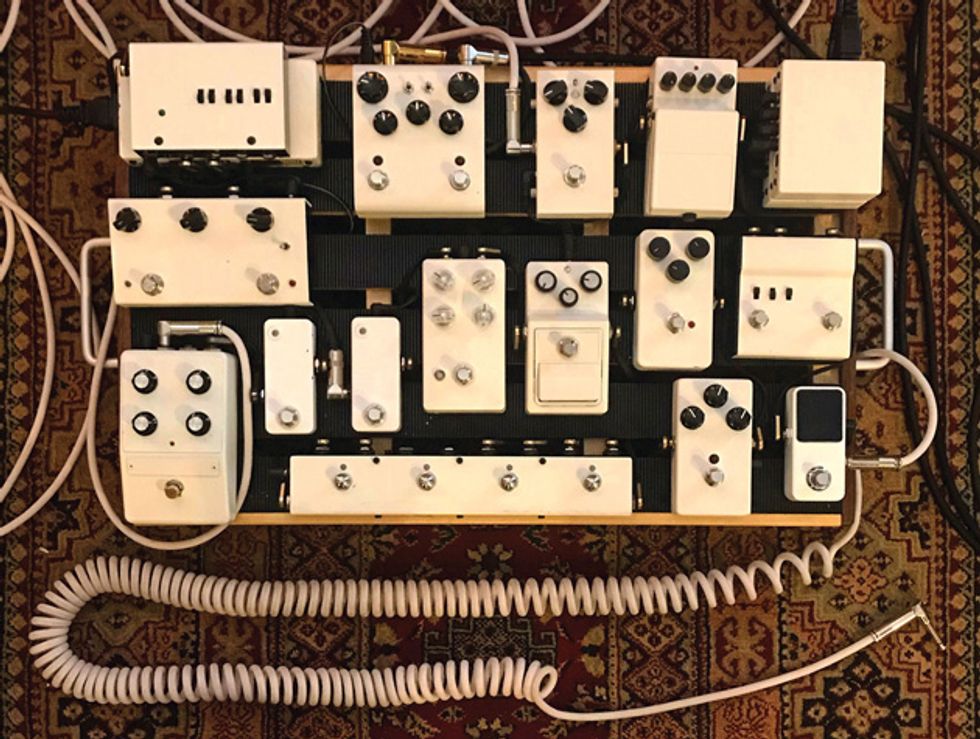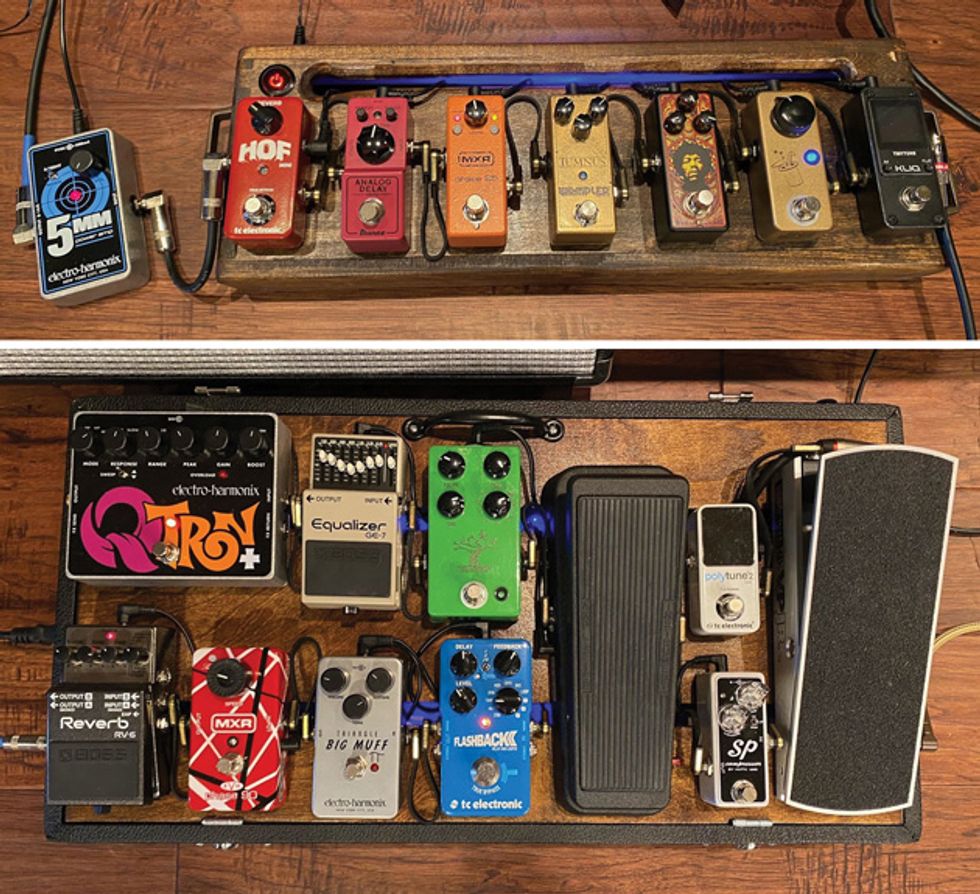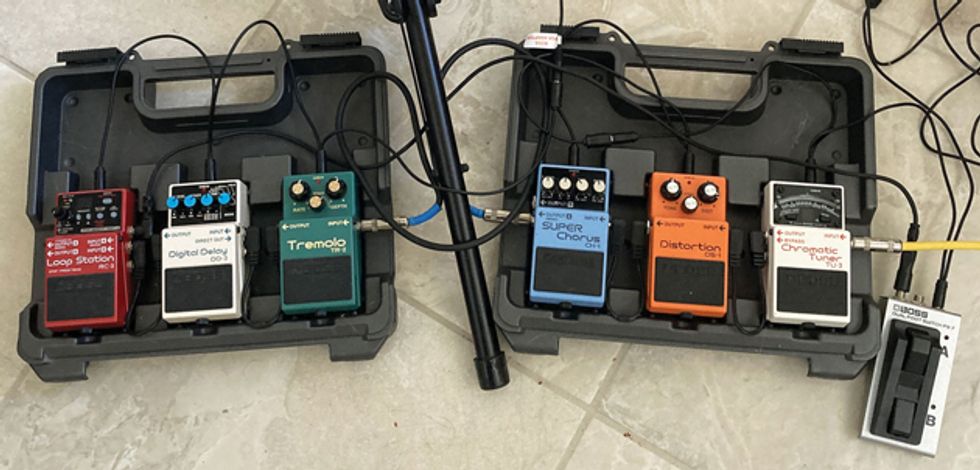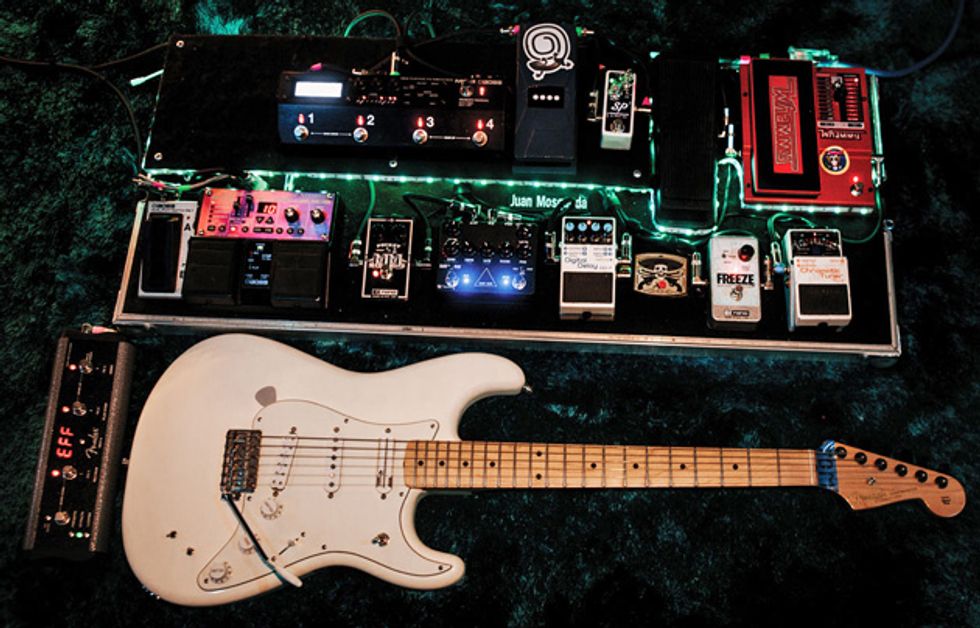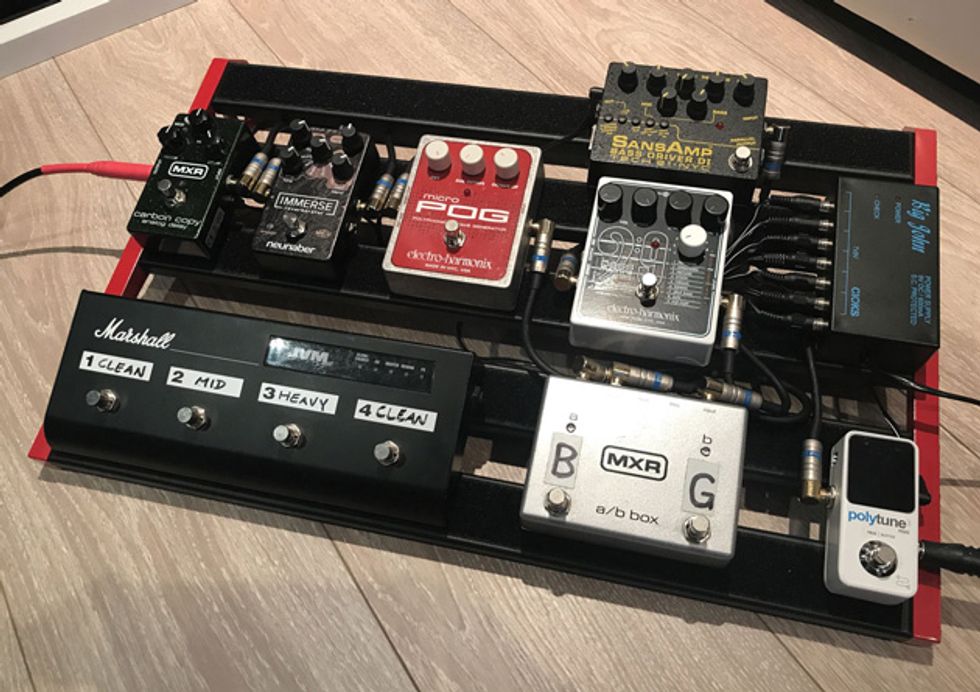 It's that time of year, when Premier Guitar readers get the chance to show their pedalboards, and how they use them to create worlds of sound. There's no wrong way to signal a stomp—the options are virtually endless. Read on to see what players have been cooking up in their COVID guitar bunkers. A few highlights include a completely white-washed mystery pedalboard, a retirement bucket list project from a 62-year-old beginner, an elaborate rackmounted setup made with a goal to streamline pedal-Tetris, and much more. Enjoy!