An articulate, immaculately constructed Annapolis native that speaks in many voices.
An extremely well-made guitar boasting easy playability, stand-out looks, and super-impressive sonic versatility.
It's pricey. You'll want to ensure you're onboard with the Narrowfield voice before you invest.
$4,660 with 10 Top, as reviewed ($4,000 with standard top)
4.5
5
5
4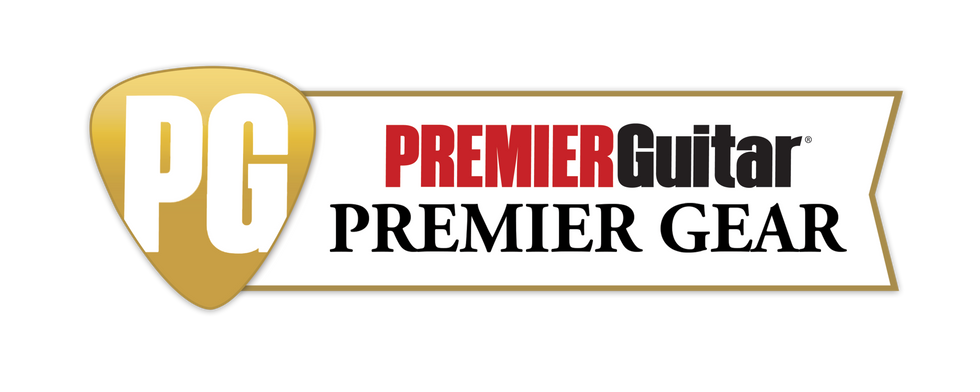 Even among a stable of instruments known for their versatility, PRS's Studio model is arguably one of the company's most sonically and stylistically malleable instruments. Reintroduced to the U.S.-made Core lineup for 2021 after first appearing in 2011, this new Studio is hyper-flexible, configured with a distinctive humbucker set and modified switching that takes that versatility up a notch.

---
Salsa Verde
Whether or not you're a habitual PRS player, it's almost impossible to cradle a guitar like the Studio and not find yourself in free flow—playing away without pausing to think "is this neck right for me?" or "maybe I'll tweak the action." The Studio feels good right off the bat.
It looks right, too. PRS is fond of fancy dress in general, and our review sample is gorgeous in person, without being over the top (a perspective dependent on your own tastes, of course). The "Eriza verde" finish lends a lively, three-dimensional sense of motion to the flame in this maple 10 Top, and beautifully contrasts the dark-brown rosewood fingerboard and stripy rosewood headstock overlay. The natural mahogany of the back and neck display a premium grain, while the abalone bird inlays and mixed gold-nickel hardware add further visual excitement.
The set neck is carved in what PRS calls their "pattern" shape, which many players consider ideal. It's a full-feeling '59 Les Paul-inspired profile with a very slight V, soft shoulders, and an easy playing feel. The nut width is 1 11/16" and the scale length is PRS's traditional 25". Put it all together, and the playing weight is around 8.2 pounds, which is quite reasonable for a chunk of solid mahogany and maple.
So, with many of these features being familiar components of other PRS Core models, what makes a Studio a Studio? It's the pickup selection, by and large. In addition to the 58/15 LT humbucker in the bridge position, the guitar comes with a pair of PRS Narrowfield pickups in the middle and neck positions. Narrowfields have returned to the lineup for 2021 in the Studio and just one other model. These narrow humbuckers possess a more single-coil-like magnetic field, delivering a tone that's somewhere between a full-sized humbucker, a P-90, and a narrower single coil—all with the benefit of hum cancelling performance. Add a push-pull coil split for the 58/15 LT on the tone control and a 5-way blade switch, and you've got seven distinct pickup settings.
These narrow humbuckers possess a more single-coil-like magnetic field, delivering a tone that's somewhere between a full-sized humbucker, a P-90, and a narrower single coil.
Hardware includes PRS's well regarded Gen III tremolo, and Phase III locking tuners. They pair with a lubricated nut to keep the guitar in tune, regardless of heavy vibrato use. Playability is faultless all across the board.
Bucking the Trend
Played through a 50-watt Friedman Small Box head and 2x12 cab, a custom tweed Deluxe-style 1x12 combo, and a Neural DSP Quad Cortex into studio monitors, the Studio delivered the versatility that the design promises, hopping confidently between varied sounds and styles. It pivots from grinding heavy rock to mellow balladry at the flick of a switch. The sounds are meaty, original twists on the HSS range of tones you once encountered on the average superstrat. The middle, neck, and in-between voicings are thicker, fatter, and gutsier than genuine single-coil pickups would be. That, of course, is entirely the idea.
By sacrificing some of the single-coil glassiness and the trebly spikiness of a traditional Strat single-coil, the Narrowfields add extra grunt to near-clean tones, edge-of-breakup settings, and overdrive sounds from a Tsakalis Six, JHS Angry Charlie, my amps, and the Neural. These pickups shine when you ask them to crunch and wail.
The 5-way switch, varied voice of the Narrowfields, and coil-split humbucker mean you can ably deliver convincing Strat-like sounds in the in-between positions, though they are generally darker than a true Stratocaster—a tone signature that's further colored and re-enforced by the mahogany/maple construction and glued-in neck. The format is a great alternative for HSS superstrat players of old who came to regard the high-output pickups typical in such guitars a touch too spiky and yearn for more grit and gristle to go with the snap and chime. And when you want to skip approximation of single-coil sounds entirely, you can revel in Les Paul-like girth and grind when the bridge humbucker is unleashed with all coils blazing.
The Verdict
The PRS Studio provides a super-solid foundation that's defined by great woods, great components, and high attention to detail that closely allies it with other PRS cornerstone models like the Custom and McCarty. What really differentiates the Studio, though, is the pickup set, and while this configuration might not be for everyone, it's a fatter, thick-sounding twist on the do-it-all HSS template that offers maximum flexibility to so many players. It's not cheap. But it isn't meant to be, and both longtime PRS fans and newcomers to the brand will likely appreciate the substance and versatility that investment delivers here.
PRS Studio Demo - First Look