Rig Rundown: Spirit Adrift
Nate Garrett's mystical brand of metal mixes morose modulation with nods to EVH and James Hetfield.
Like with his move from passive to active pickups, the band's evolving, expanding sound persuaded him to leave the Orange Rockerverb 100 camp and settle in with the EVH 5150 III. (In the video, he says the amp uses EL34s, but it actually takes 6L6s.) "We started really incorporating single-note riffs, melodic interplay with harmonies and more lead guitar, so it needs to cut and be defined," says Garrett. "This is the only amp that I've found that the low-end chunky power chords won't completely kill or overshadow the single-note parts."
"I can't play other cabinets," says Garrett. "When we backline gear overseas or request rentals for fly-in gigs and I don't see an Orange cab, I know I'm not going to be able to dial in my sound the way I need to because I'm so spoiled with the thick construction." In his current home setup, he has this Orange PPC212 that's loaded with Celestion Vintage 30s. For tours, he'll go with either one or two PPC412 cabs.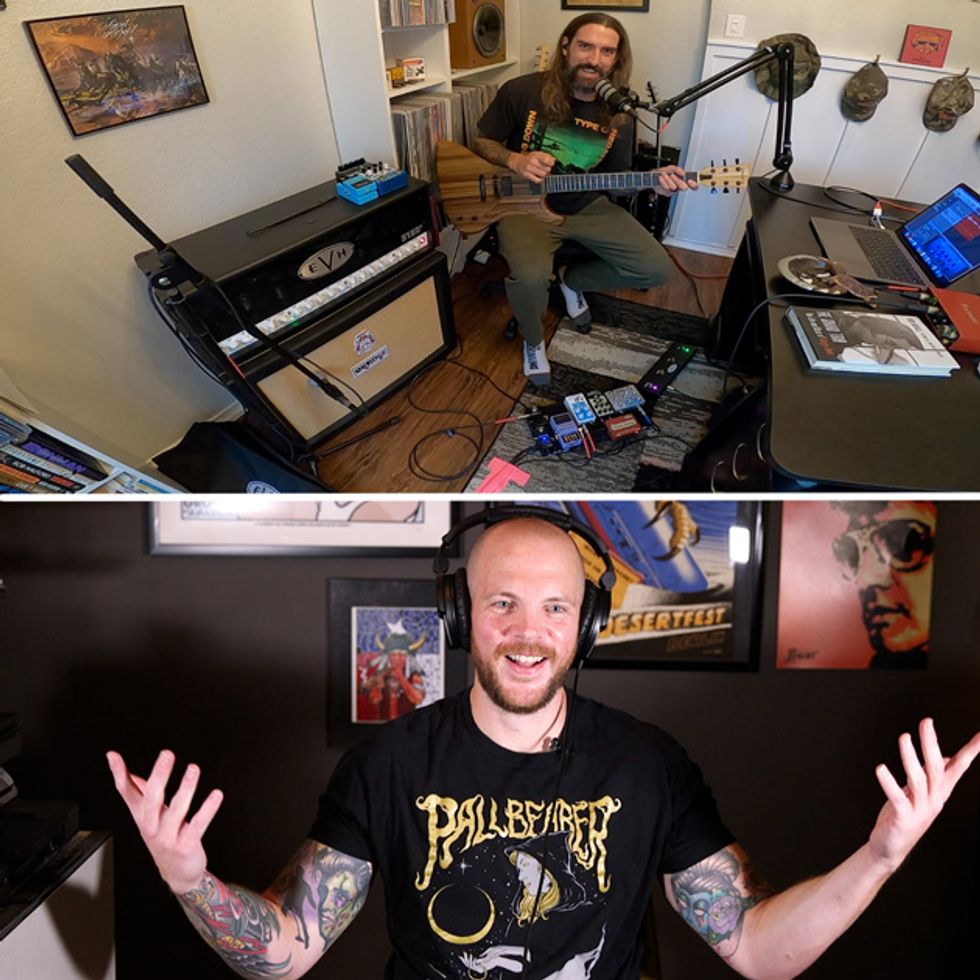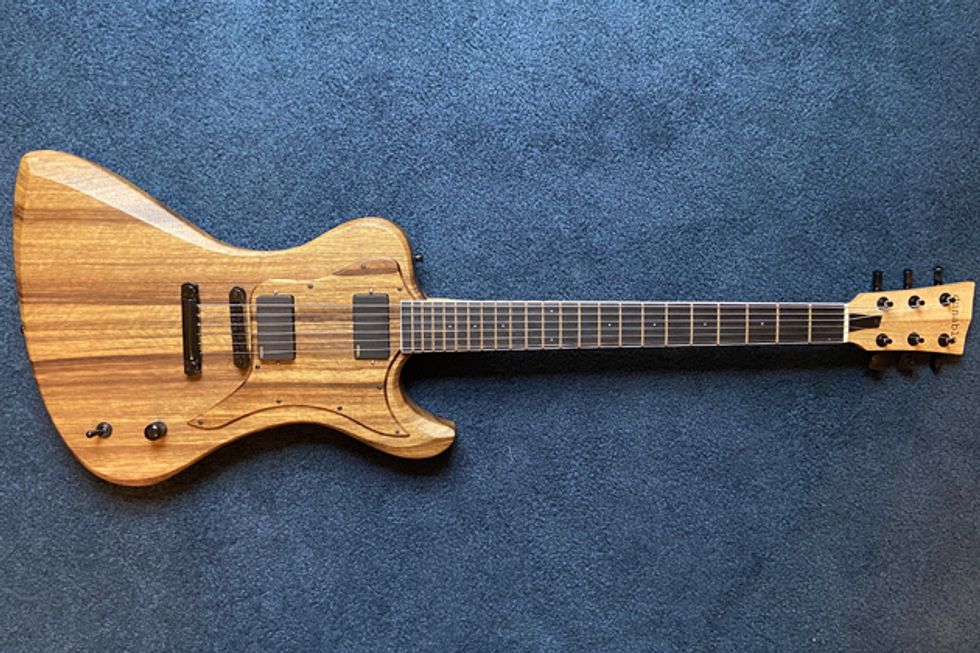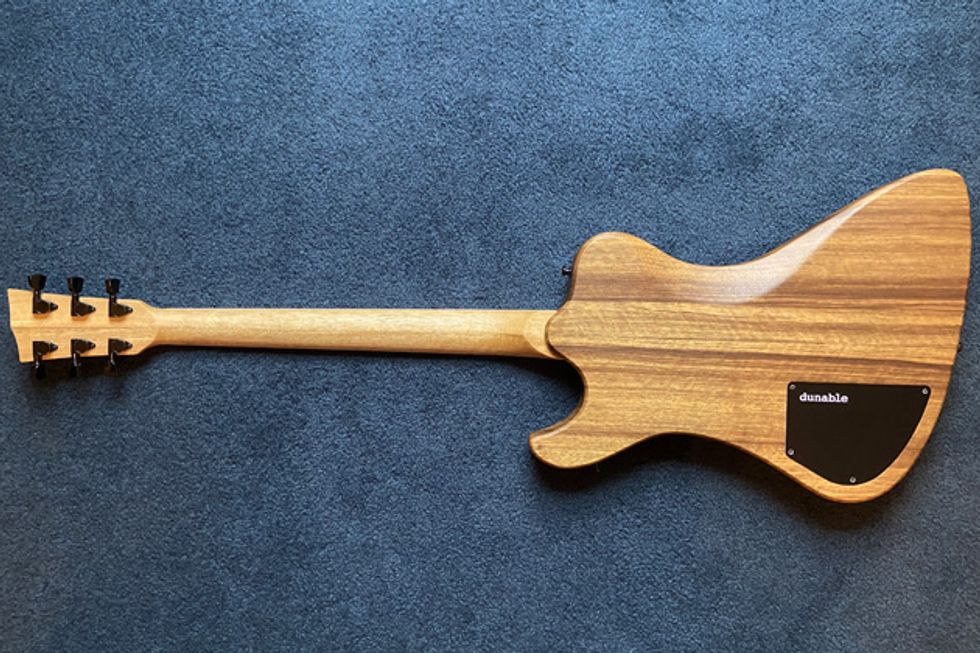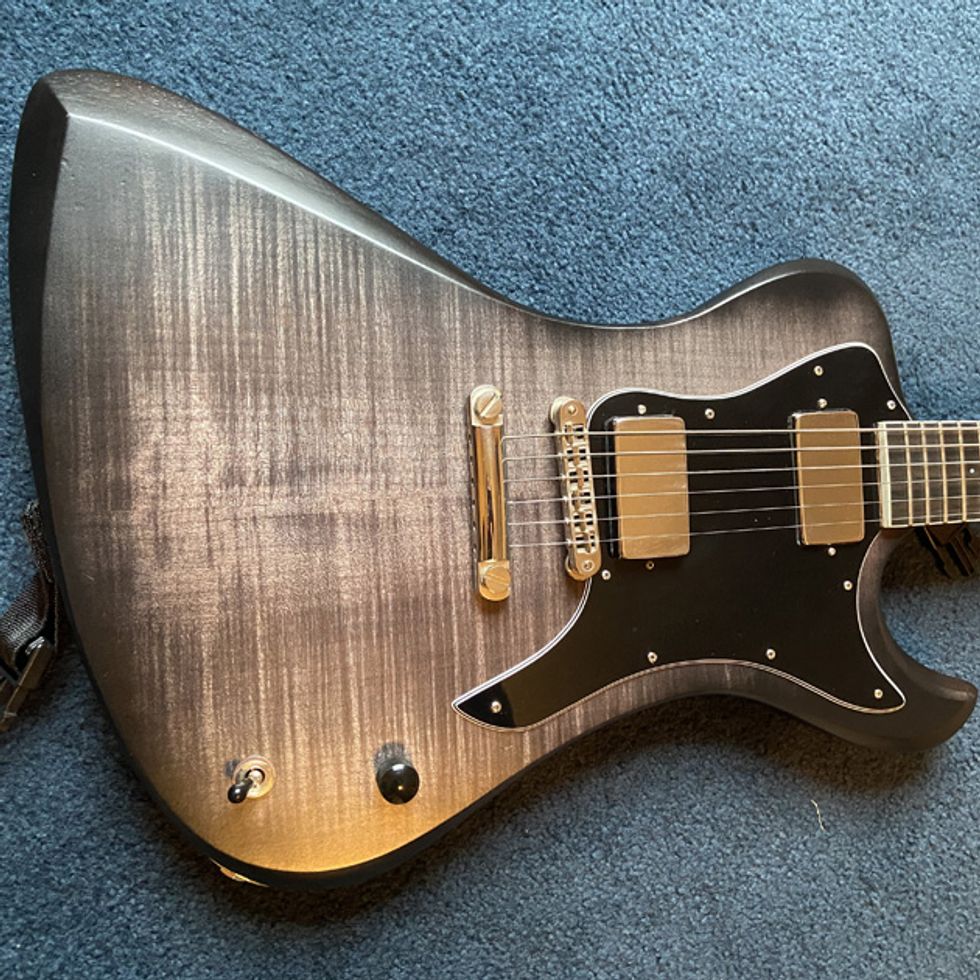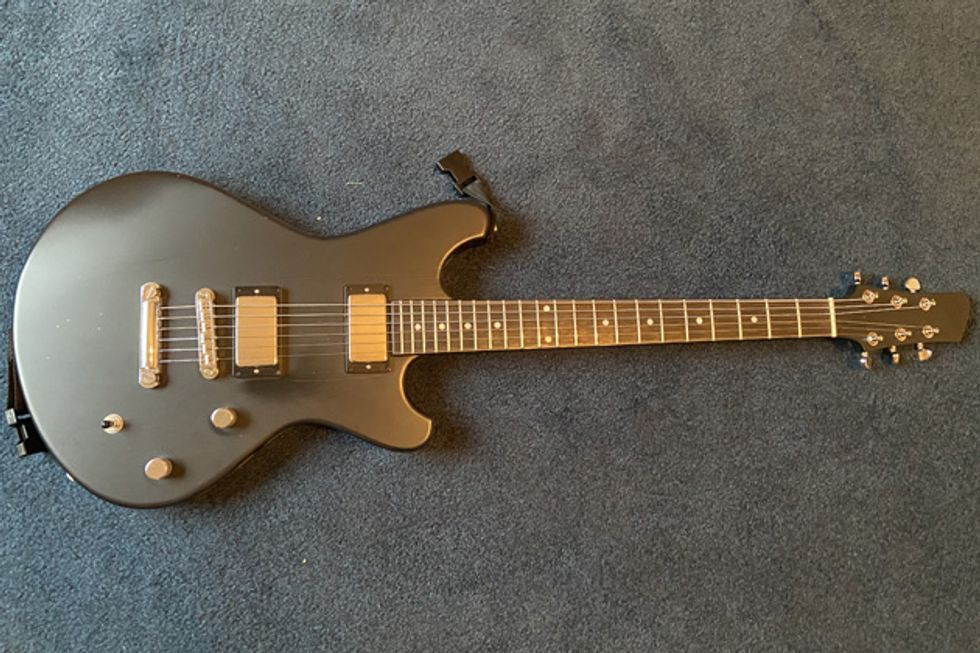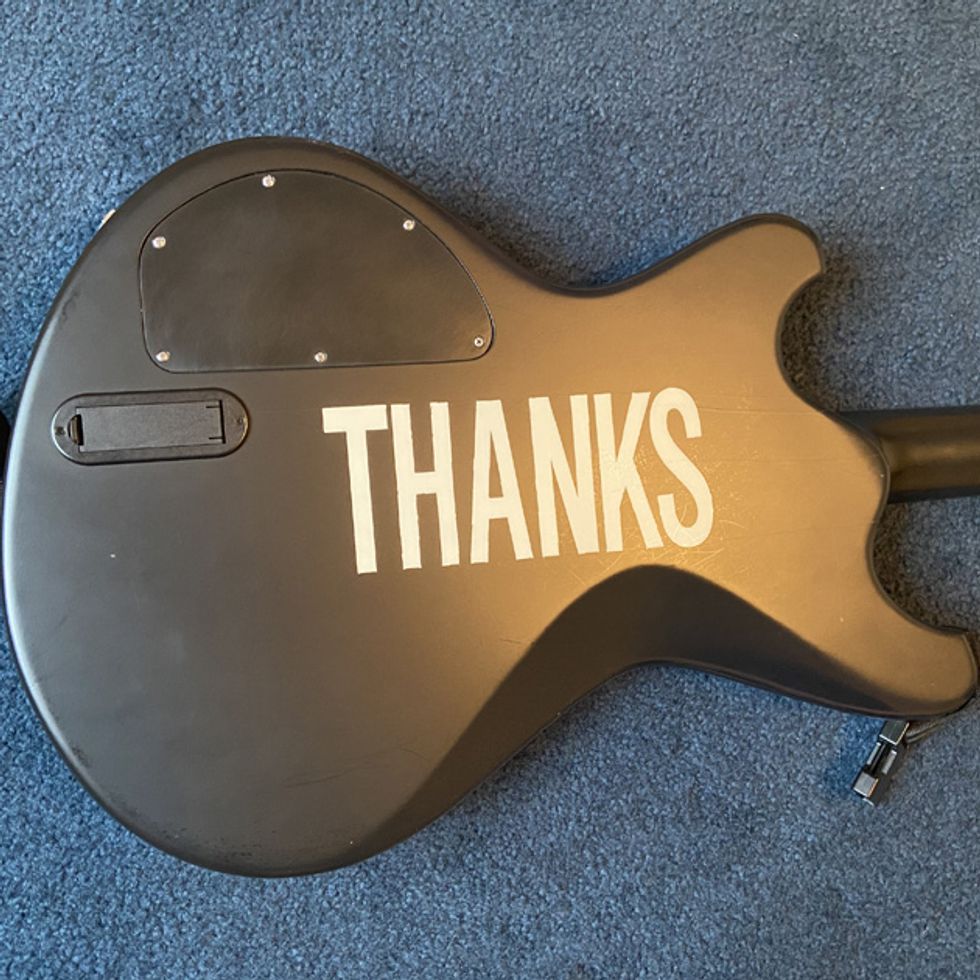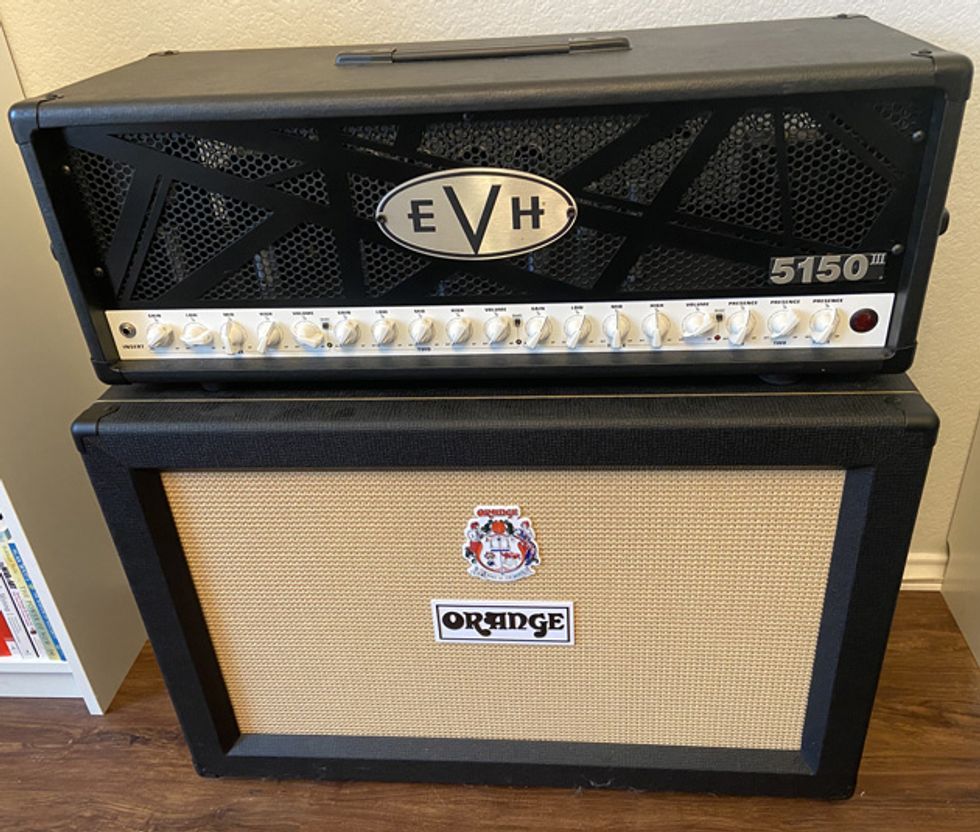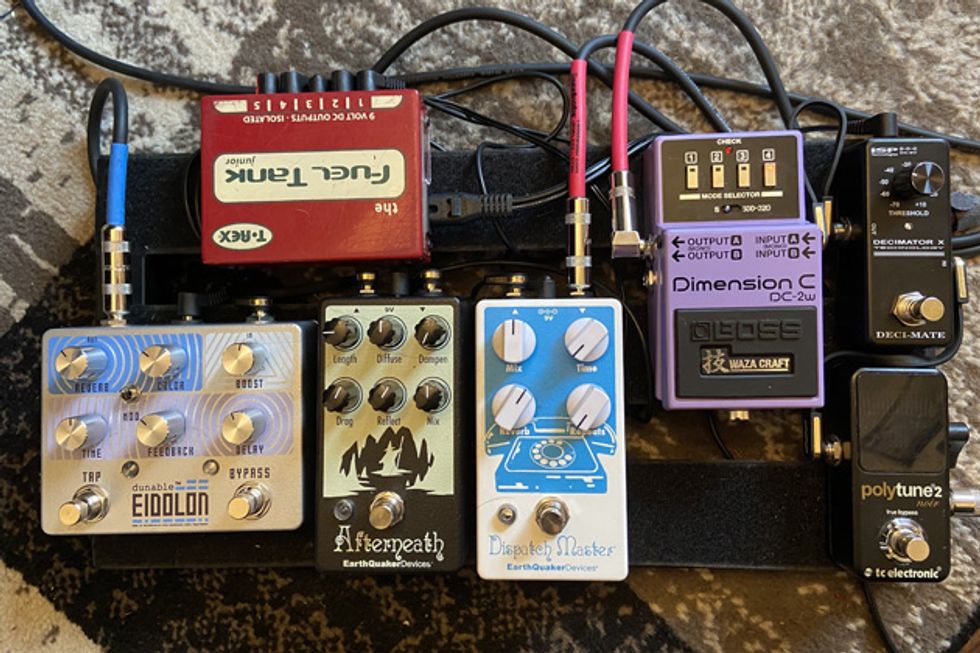 ---
Click below to listen wherever you get your podcasts:
---
---