The pandemic has brought guitarists lots more time to tinker with tone toys. Here's what players all over the world have been putting together in their bunkers.
Federico Kemp: A Need for Three
My name is Federico Iván Kemp Briano and I'm from Mexico. Some people ask me why I have three delay pedals. The thing is, I like to have all three types of delay: the Malekko Ekko 616 is analog, the Boss RE-20 Space Echo is tape, and the Boss DD-6 is digital. I've tried a couple of multi-delay pedals, but they don't sound as good as these three together. Here's the list of my pedals and how I use them.
Korg Pitchblack tuner: I've had it for 10 years and am still rocking it.
Pigtronix Philosopher's Tone Micro: It's such an amazing compressor, it makes everything tight and clear.
MXR Phase 95: I like to use it on the 90 script, which takes me back to '60s psychedelia.
Lovepedal Amp Eleven: It's the best-sounding overdrive I've ever played—a total Tube Screamer killer.
Rocket Drive: This is a pedal I made myself based on a Crowther Hotcake circuit.
Boss PS-5: I like the glitch sound it makes with complex chords, I use it mostly as an octaver and the whammy function to play "Lonely Boy" by the Black Keys.
Boss DD-6: This pedal is my fun machine. I like the hold setting for making samples and playing over it. Also, the reverse delay is fantastic! I've seen people arguing about how to tap tempo, but I like it.
Boss RE-20: If I could only take one pedal to a desert island, definitely this is the one. I've had it for seven years and I'm still finding new sounds to it. This is part of my main sound.
Malekko Ekko 616: One of my secret weapons. I like how it adds ambience to the tone, and the modulation is fantastic. Also, if I take it to more extreme settings it becomes a total beast.
Electro-Harmonix Stereo Pulsar: Tremolo is one of my favorite sounds, so I had to get one, and this pedal does the job nicely.
Chase Tone Secret Preamp: Another of my secret weapons. I can't believe how a pedal with one knob can make everything sound better! It's like it brings everything to life. This one and the comp are always on.
I fuel everything with the Truetone 1 Spot Pro CS7.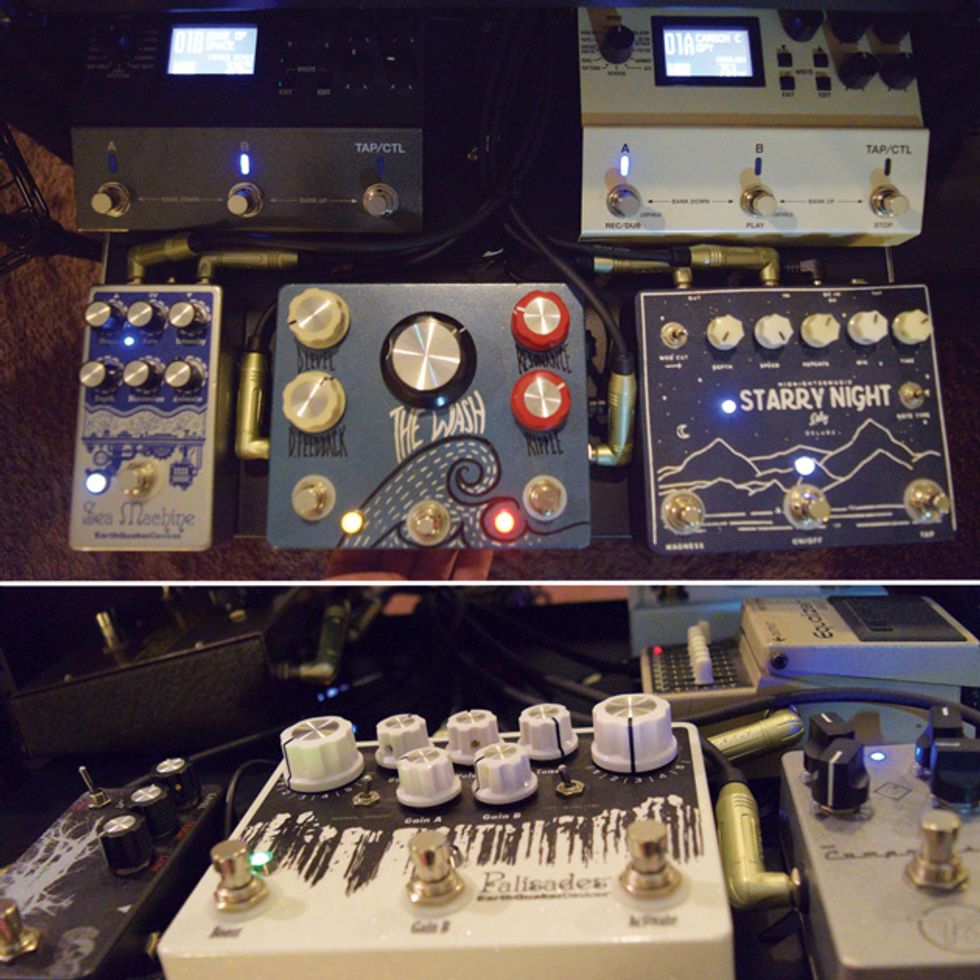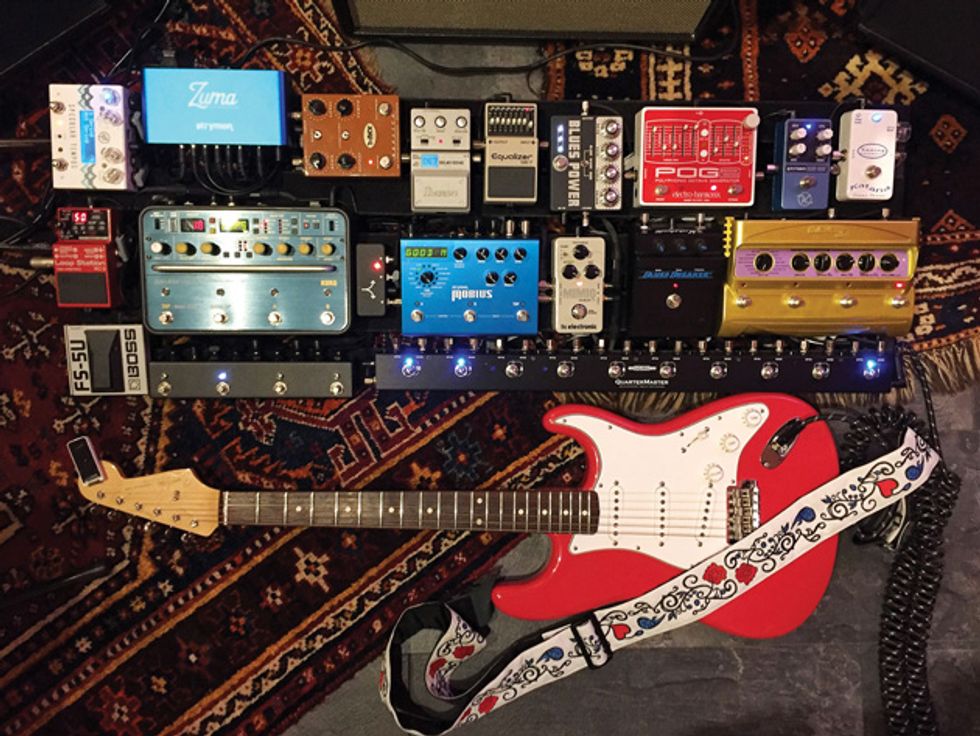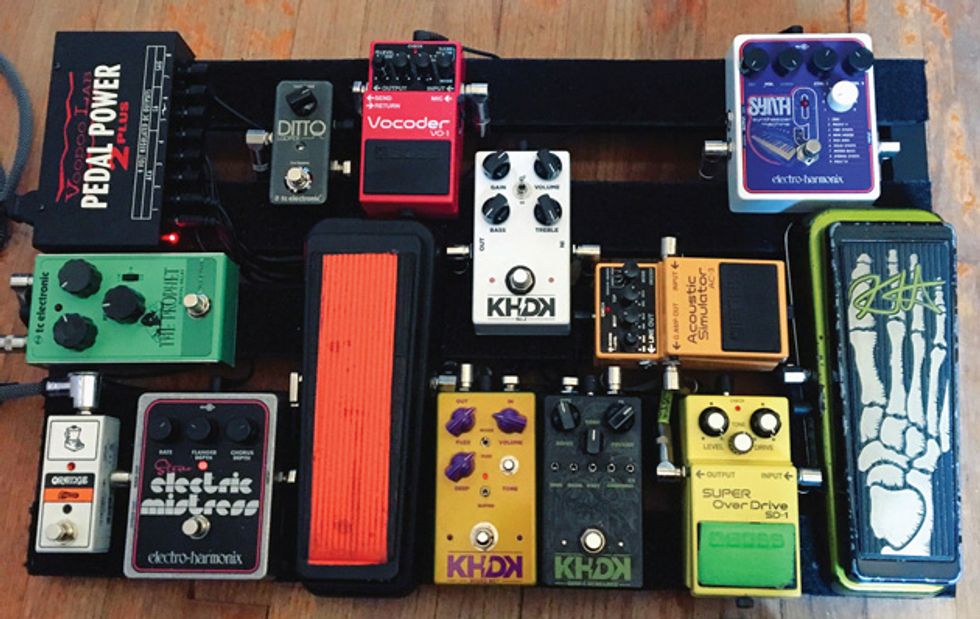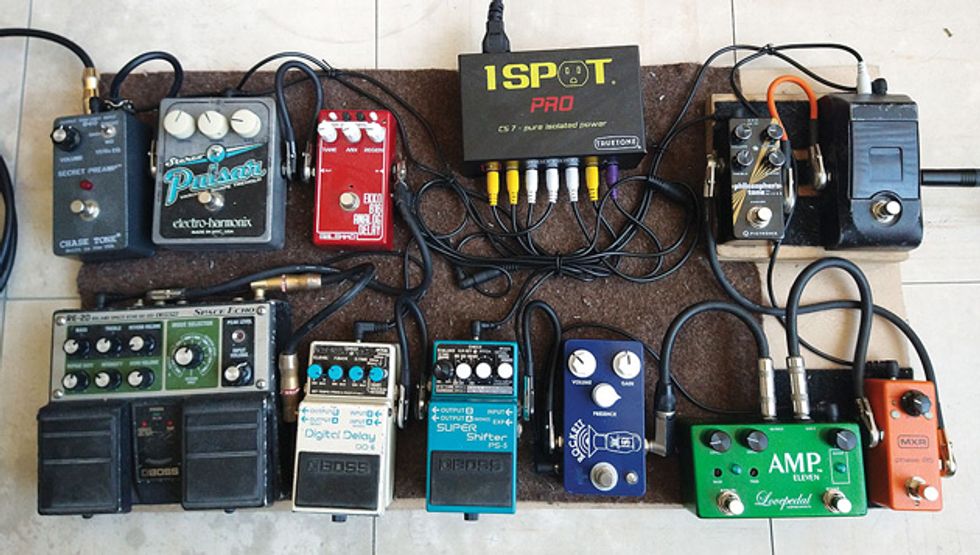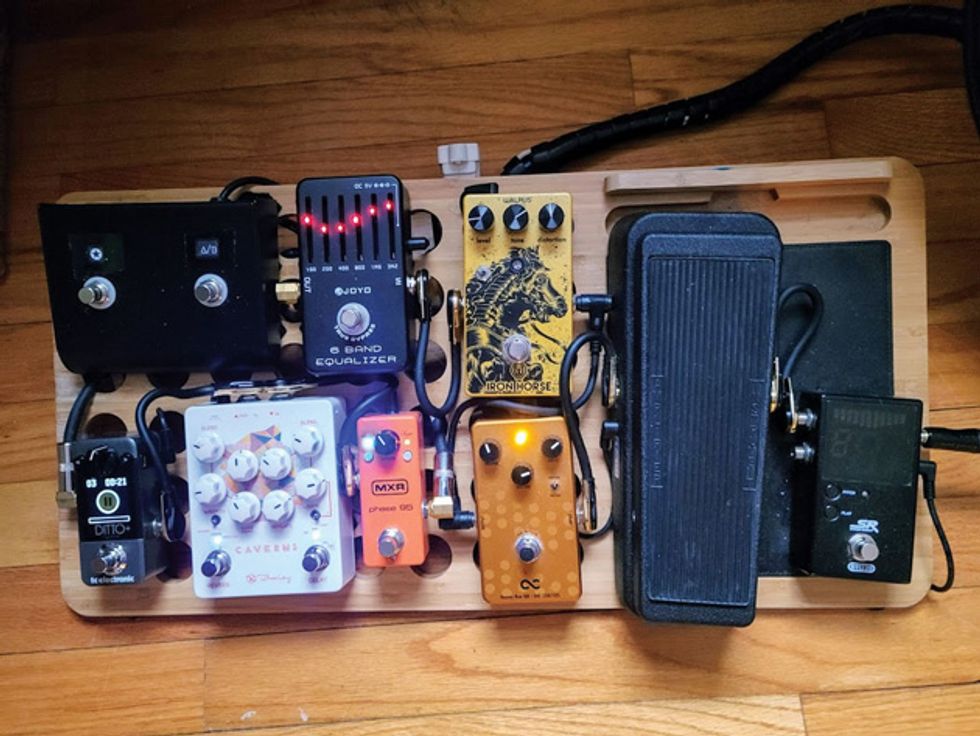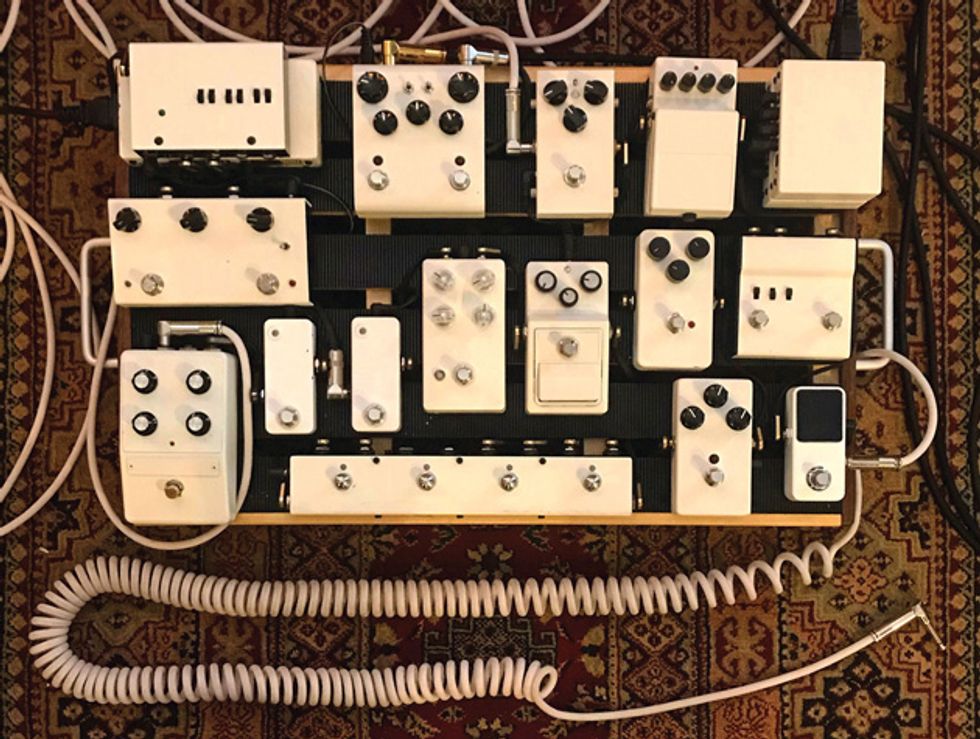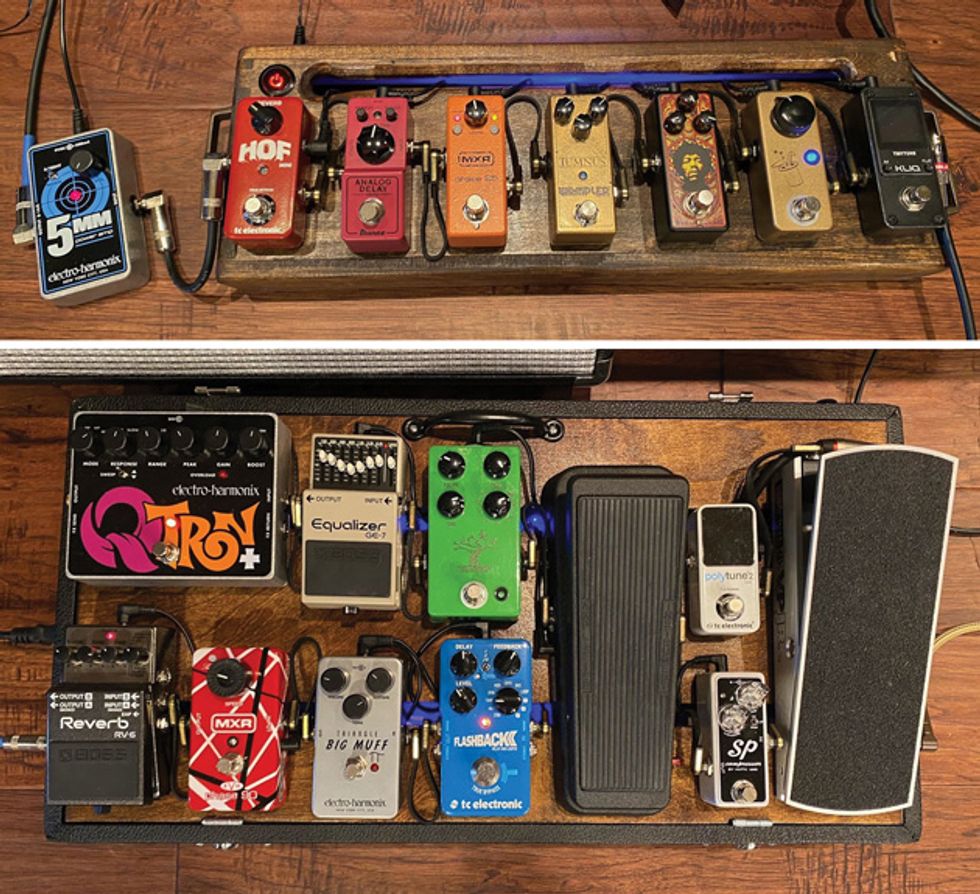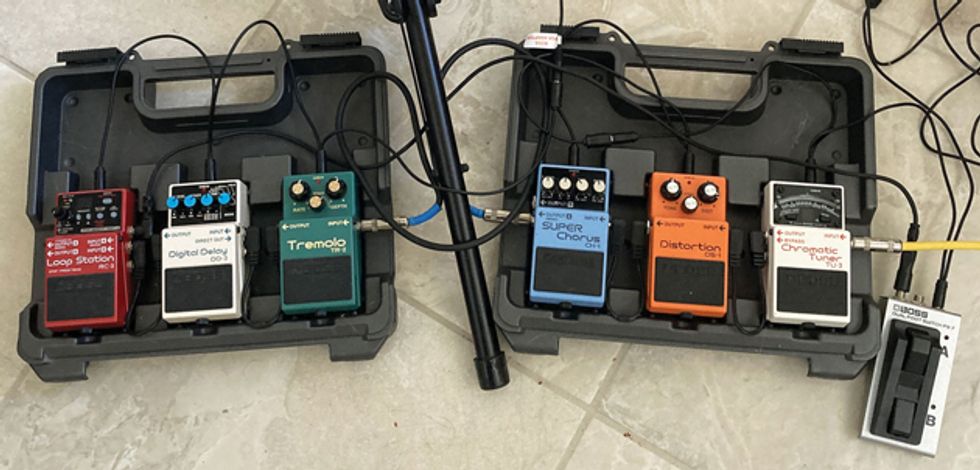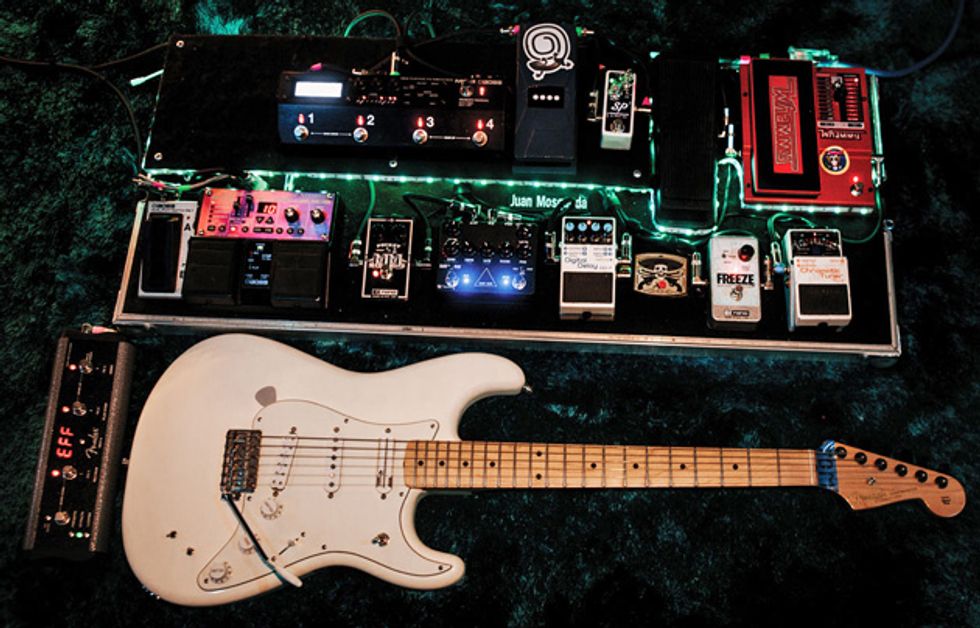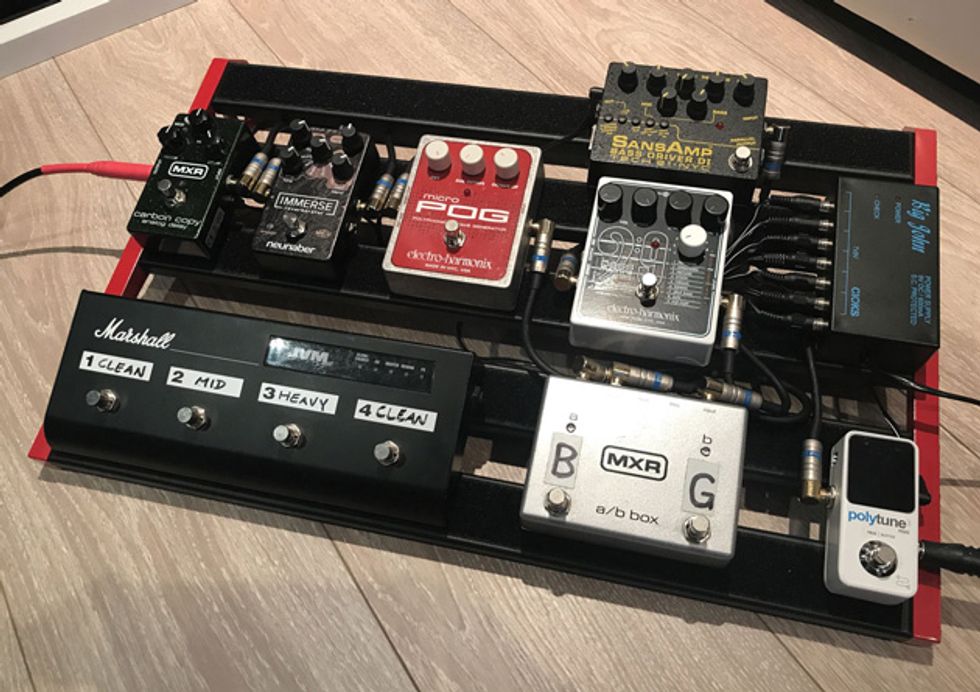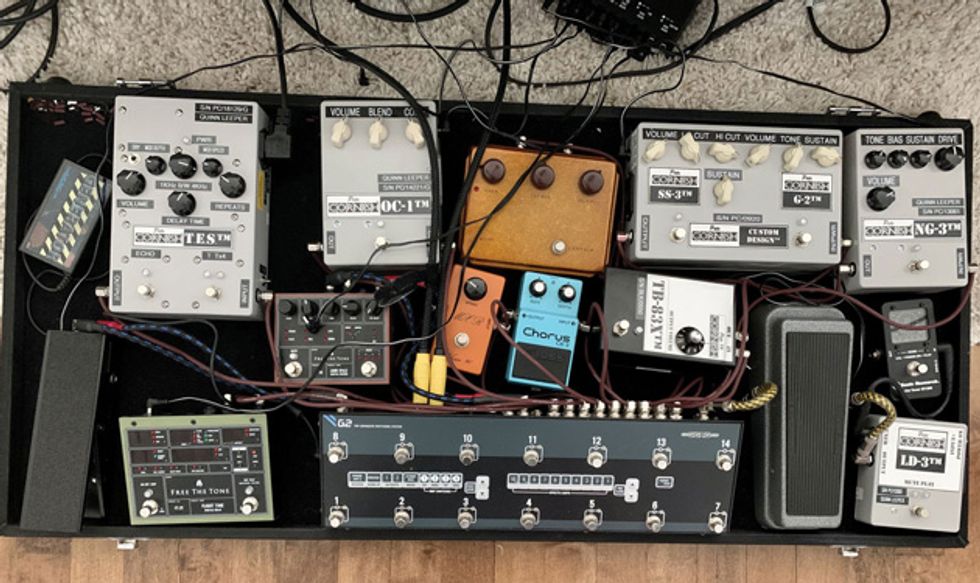 It's that time of year, when Premier Guitar readers get the chance to show their pedalboards, and how they use them to create worlds of sound. There's no wrong way to signal a stomp—the options are virtually endless. Read on to see what players have been cooking up in their COVID guitar bunkers. A few highlights include a completely white-washed mystery pedalboard, a retirement bucket list project from a 62-year-old beginner, an elaborate rackmounted setup made with a goal to streamline pedal-Tetris, and much more. Enjoy!