The pandemic has brought guitarists lots more time to tinker with tone toys. Here's what players all over the world have been putting together in their bunkers.
James Tin: Anonymous
This is the board I use in my two-piece fuzz-blues band, Duoss Abis, based in East London.
TC Electronic Polytune > Radial BigShot ABY
Split A: Boss OC-3 Super Octave > Fulltone OCD > Fender Bassman amp
Split B: MXR Micro Amp + > GigRig QuarterMaster
QuarterMaster Loops:
Fulltone Ultimate Octave
EarthQuaker Devices Cloven Hoof Fuzz Grinder / Ibanez Tube Screamer
Electro-Harmonix Green Russian Big Muff
GigRig QuarterMaster > Radial Engineering Shotgun
Output 1 > JHS Mute Switch > Strymon El Capistan dTape Echo > Marshall Origin 50 (amp)
Output 2 > JHS Mute Switch > Moog Minifooger MF Trem > Fender Deluxe Reverb (amp)
It's all powered by two stacked T-Rex Fuel Tank Junior supplies and a T-Rex Chameleon.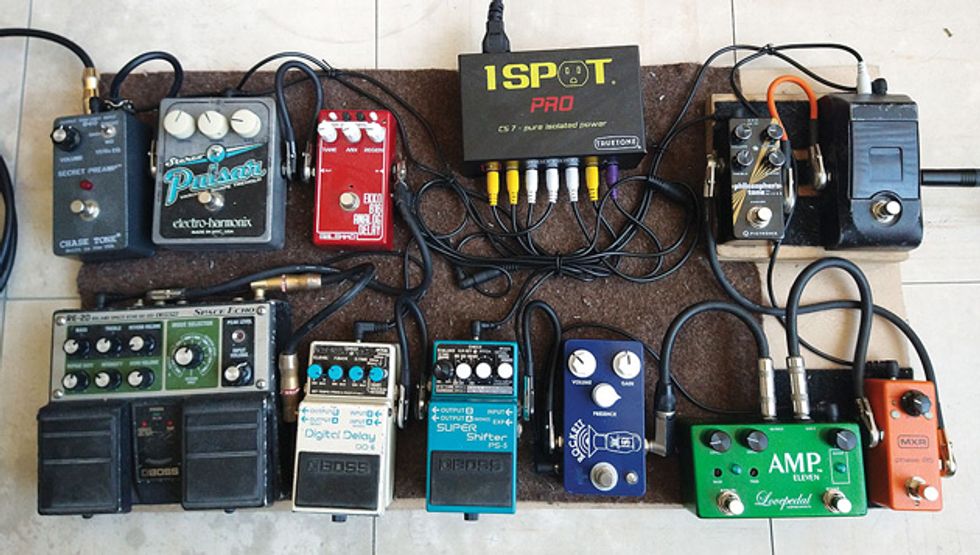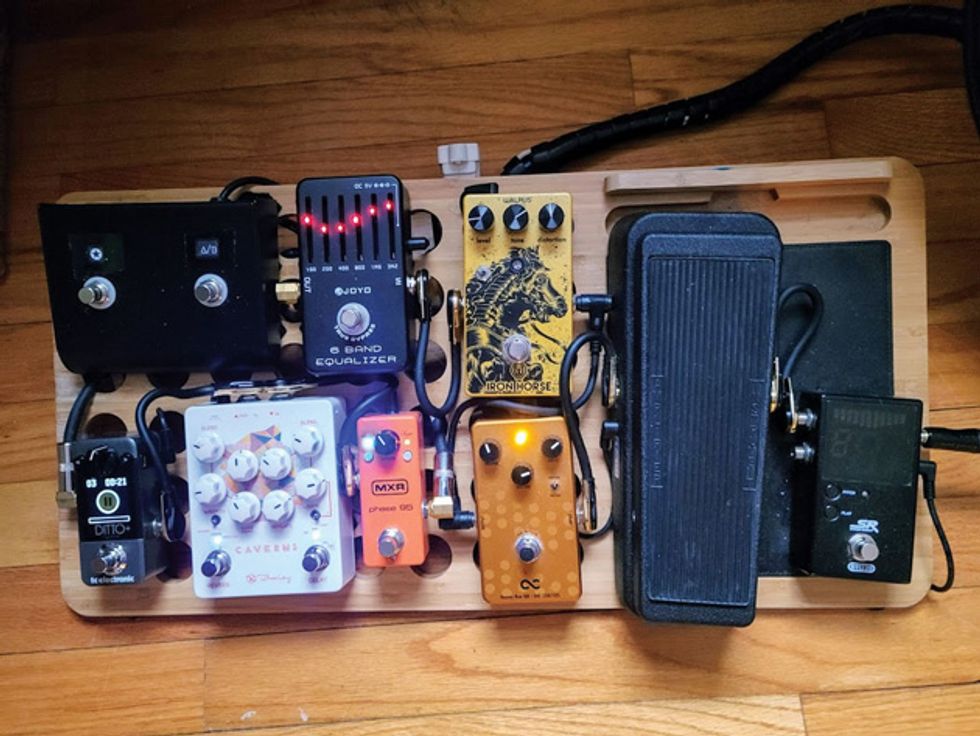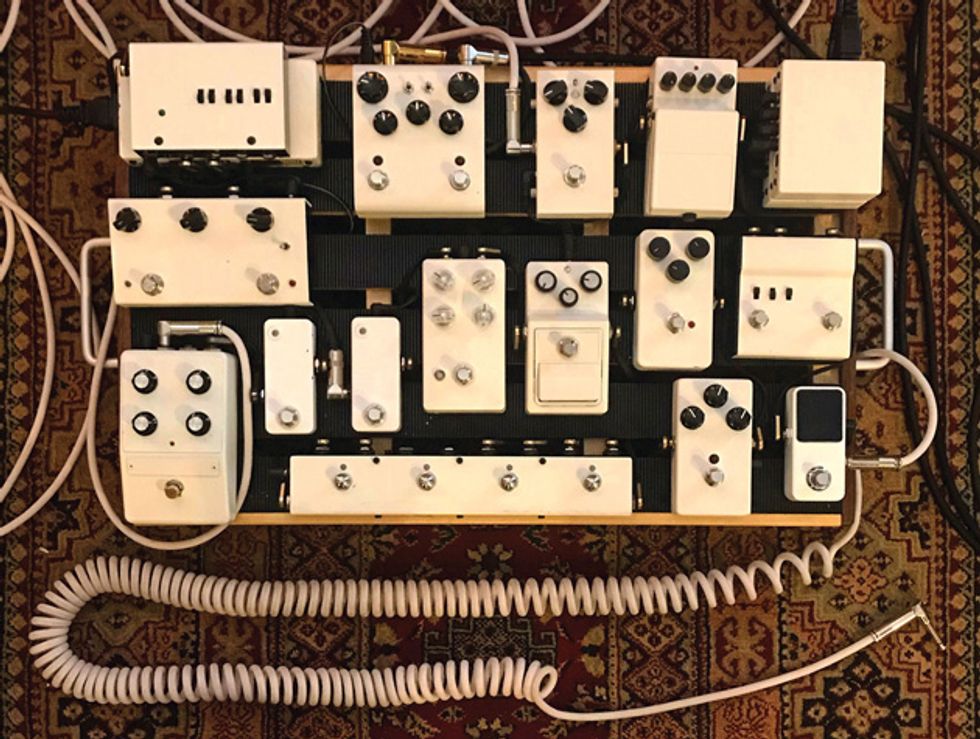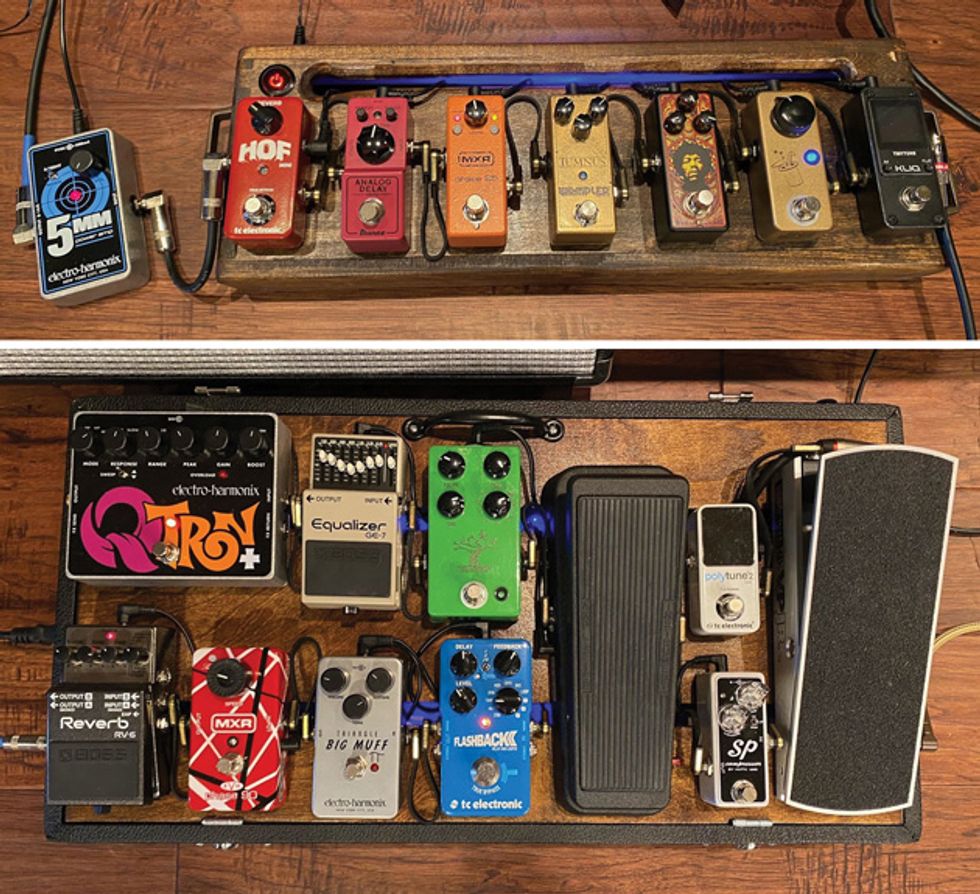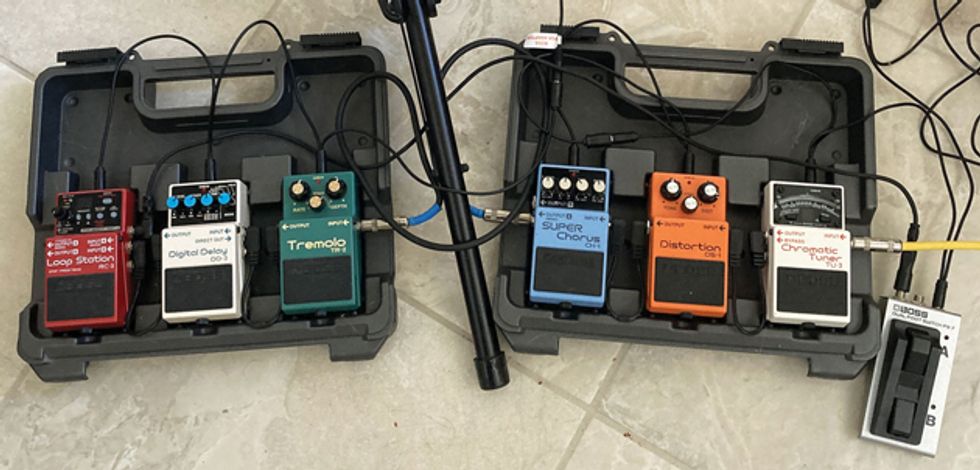 It's that time of year, when Premier Guitar readers get the chance to show their pedalboards, and how they use them to create worlds of sound. There's no wrong way to signal a stomp—the options are virtually endless. Read on to see what players have been cooking up in their COVID guitar bunkers. A few highlights include a completely white-washed mystery pedalboard, a retirement bucket list project from a 62-year-old beginner, an elaborate rackmounted setup made with a goal to streamline pedal-Tetris, and much more. Enjoy!