Pedal Alley 2021: Reader Boards
The pandemic has brought guitarists lots more time to tinker with tone toys. Here's what players all over the world have been putting together in their bunkers.
J Herskowitz: Quarantine Investment
Like millions of other people, I've spent that last year of COVID-induced indoor time to focus on investing in guitar, both from a playing and spending perspective. My setup is a mix of boutique, mass market, and budget pedals mounted to a hacked bamboo computer lap desk (which gets the job done, since this board never leaves the house, either).
Going straight into the front of my Blackstar HT-20R MKII combo, I've got:
Monoprice Stage Right Tuner
Dunlop GCB95 Cry Baby Wah
One Control Honey Bee Overdrive
Walrus Audio Iron Horse V2 Distortion
Joyo 6-Band Equalizer
Johnson 2-Button Footswitch for the Blackstar (clean/dirty, voice 1/voice2)
In the effects loop, I've got:
MXR Phase 95
Keeley Caverns Reverb/Delay V2
TC Electronic Ditto+
All of this is powered by a Caline CP-04 Power Supply mounted under the board.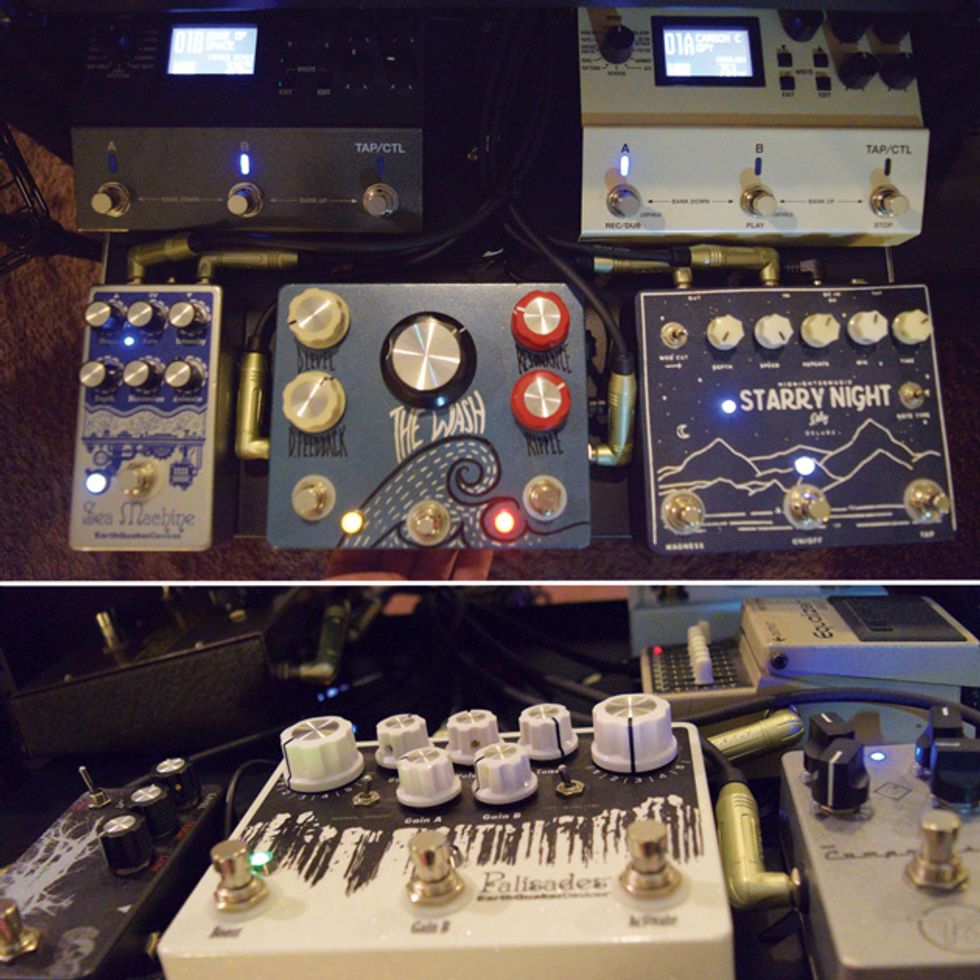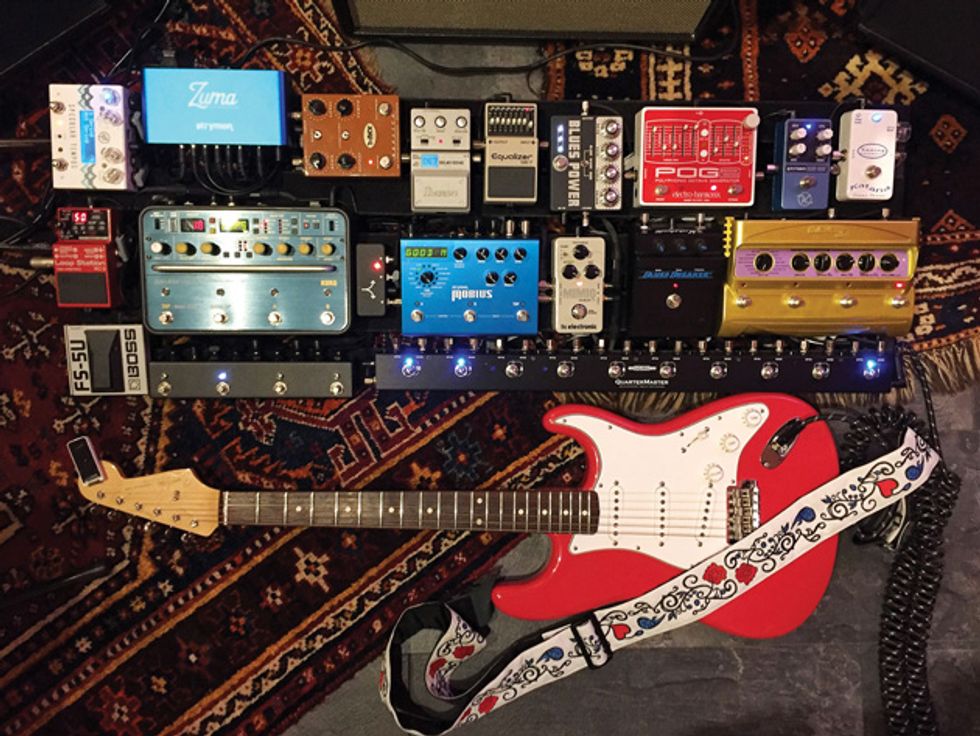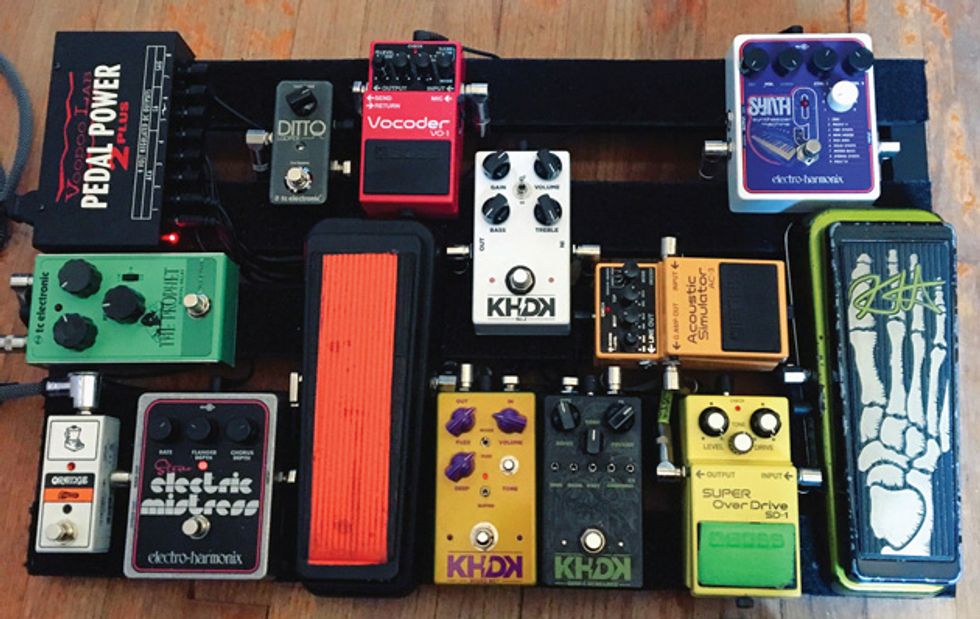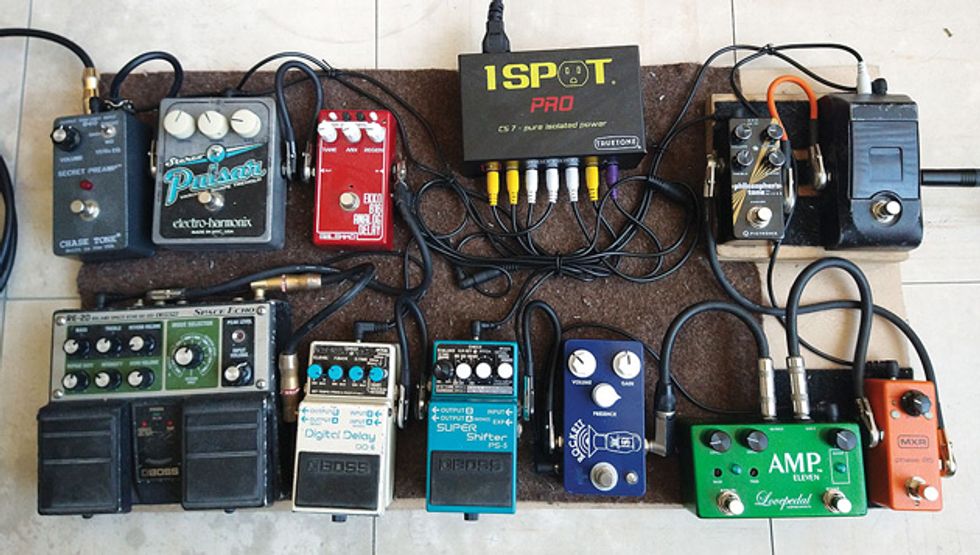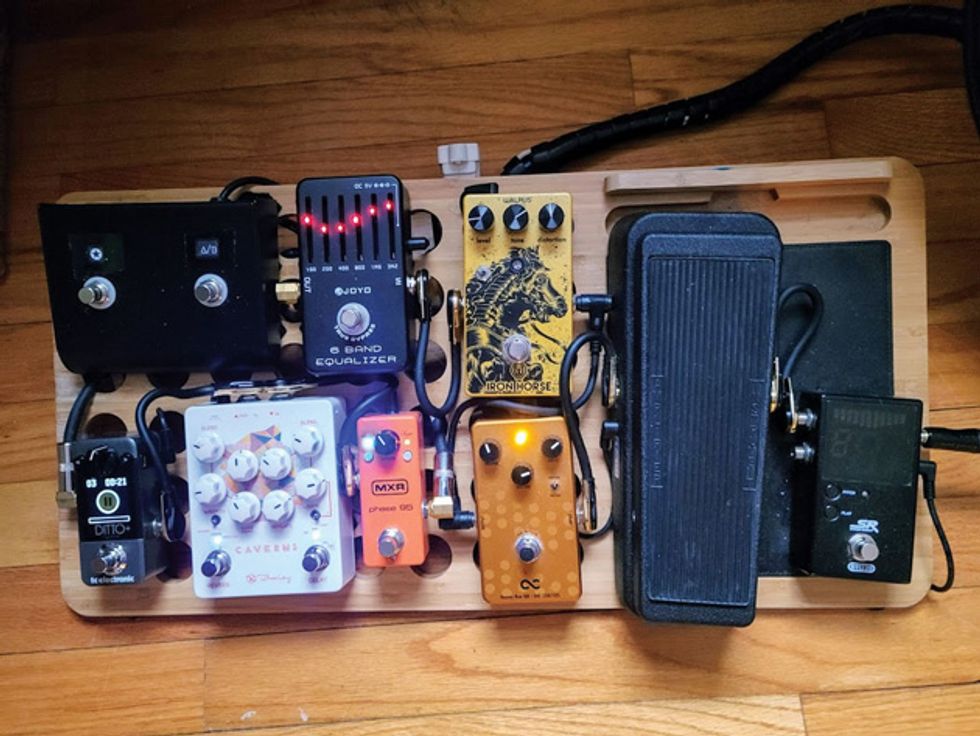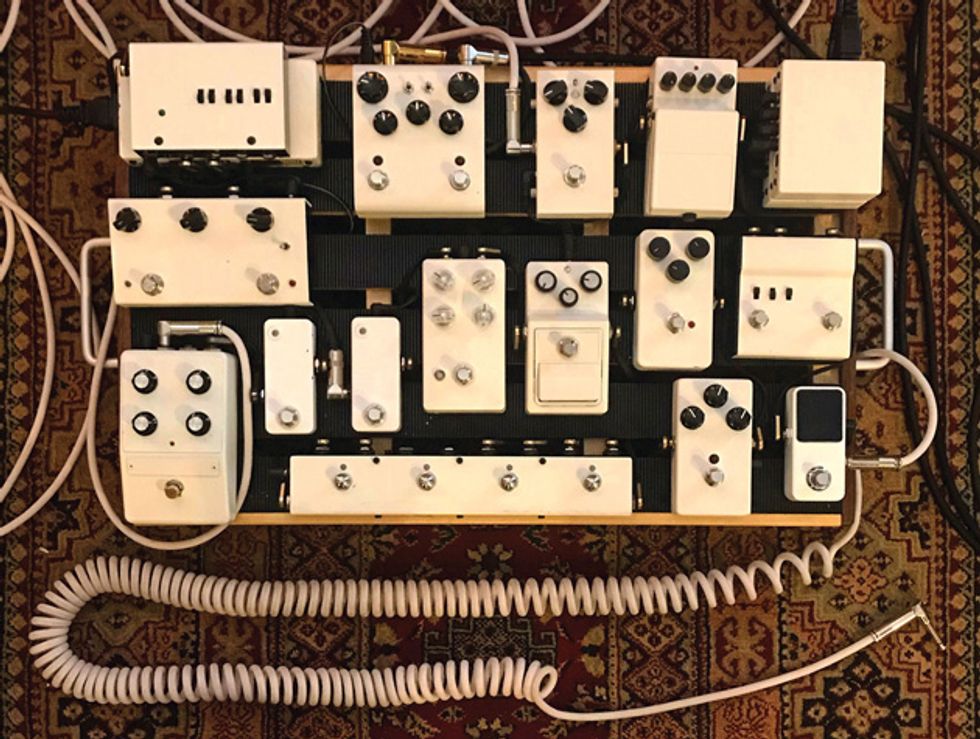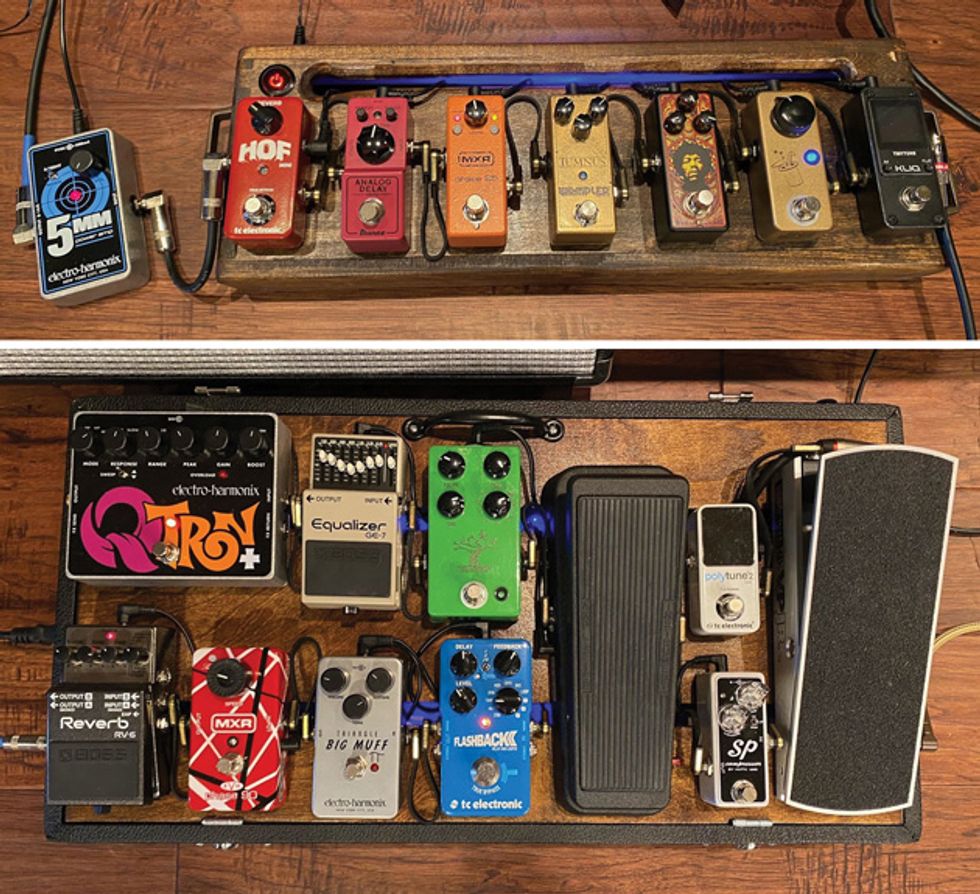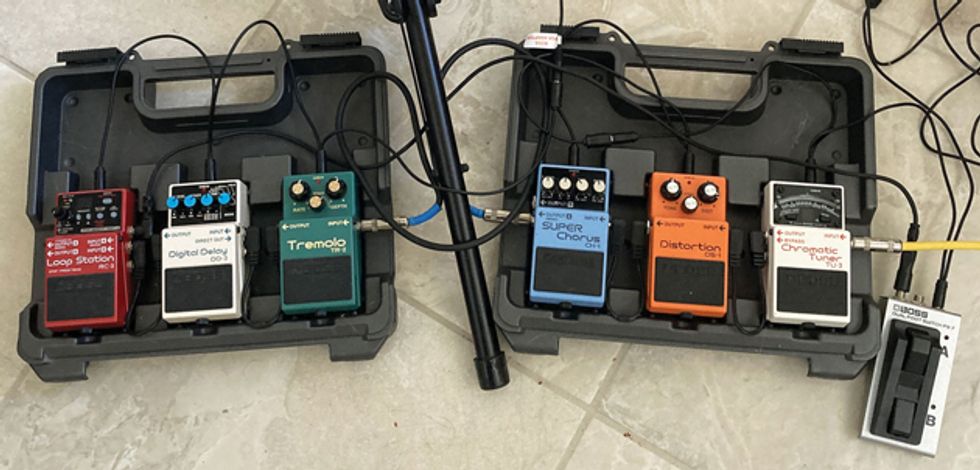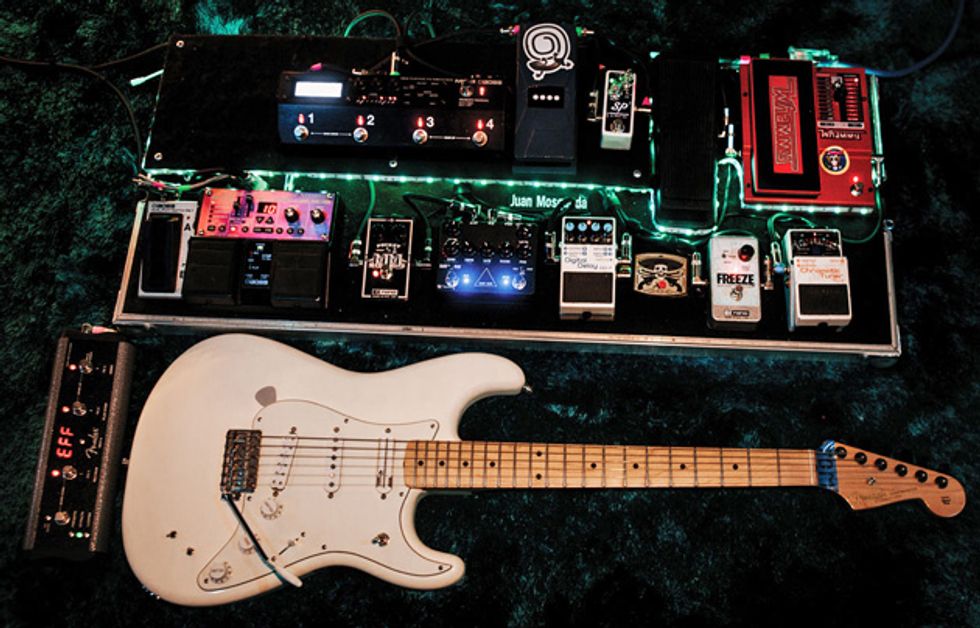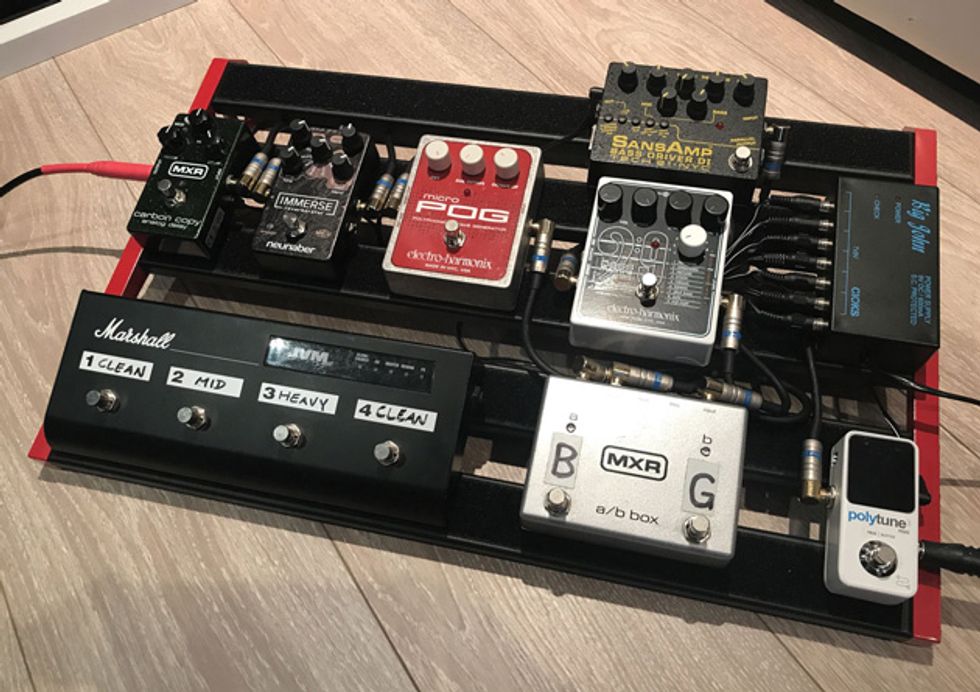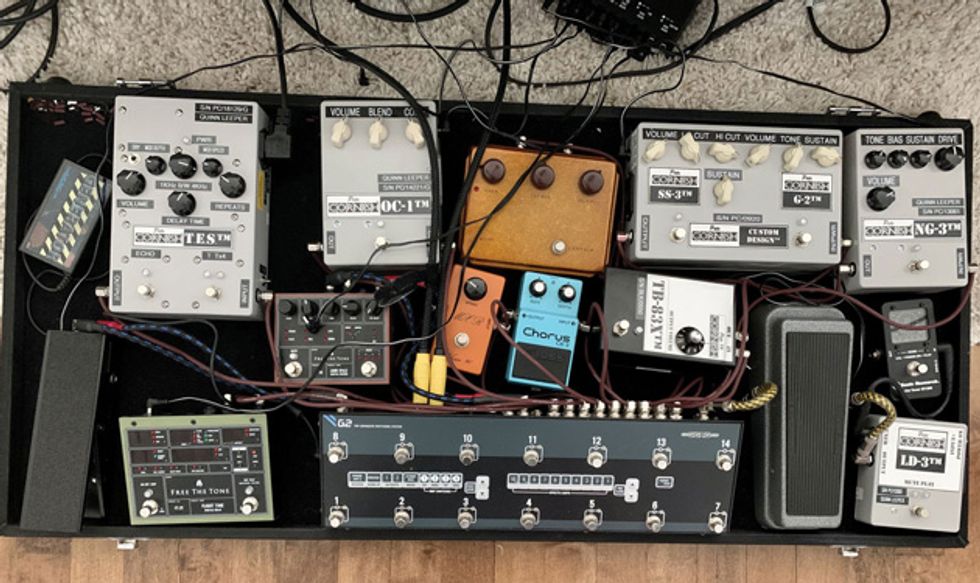 It's that time of year, when Premier Guitar readers get the chance to show their pedalboards, and how they use them to create worlds of sound. There's no wrong way to signal a stomp—the options are virtually endless. Read on to see what players have been cooking up in their COVID guitar bunkers. A few highlights include a completely white-washed mystery pedalboard, a retirement bucket list project from a 62-year-old beginner, an elaborate rackmounted setup made with a goal to streamline pedal-Tetris, and much more. Enjoy!