The pandemic has brought guitarists lots more time to tinker with tone toys. Here's what players all over the world have been putting together in their bunkers.
Abraham Chavez
My name is Abraham Chavez and I'm from Covina, California. Here's my pedalboard, listed in order of signal chain:
Dunlop KH95 Kirk Hammett Signature Cry Baby Wah
Electro-Harmonix SYNTH9
Boss AC-3 Acoustic Simulator
Boss SD-1 Super Overdrive
KHDK Ghoul Screamer
KHDK Scuzz Box
KHDK No. 2 Clean Boost
Boss VO-1 Vocoder
TC Electronic Ditto Looper
Dunlop GCB80 High Gain Volume Pedal
Electro-Harmonix Stereo Electric Mistress
TC Electronic The Prophet Digital Delay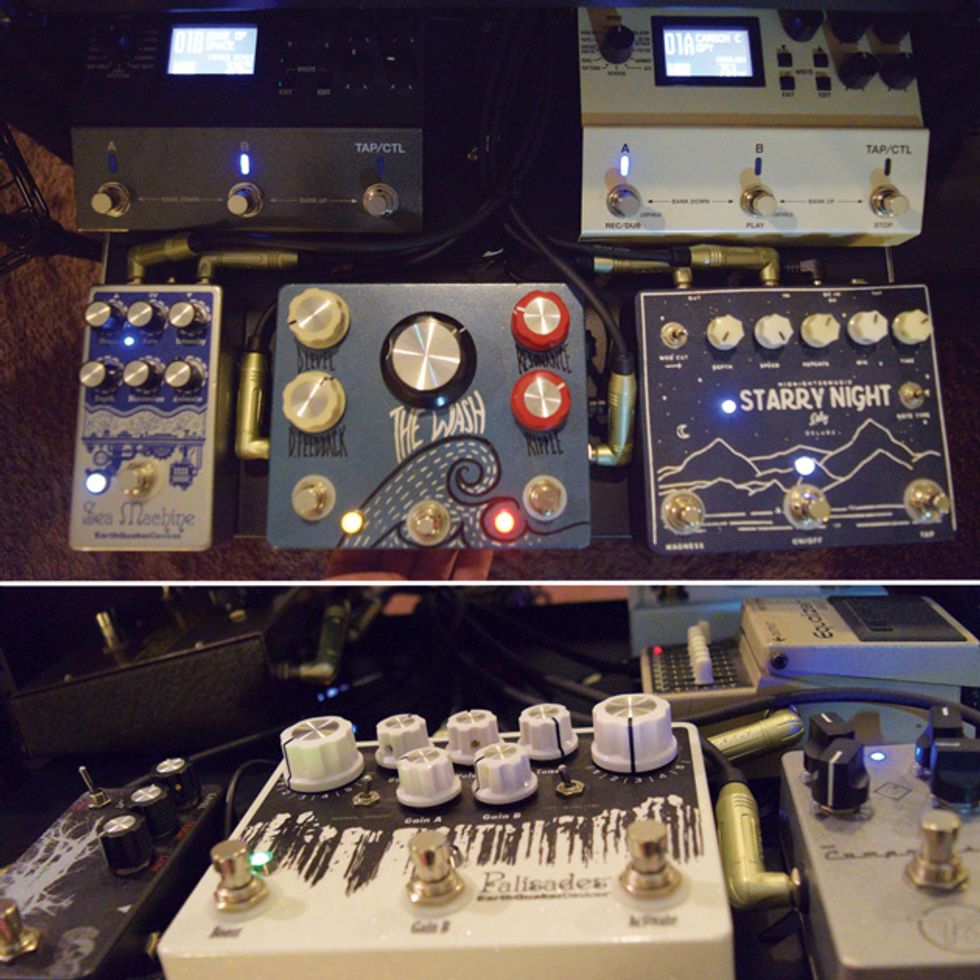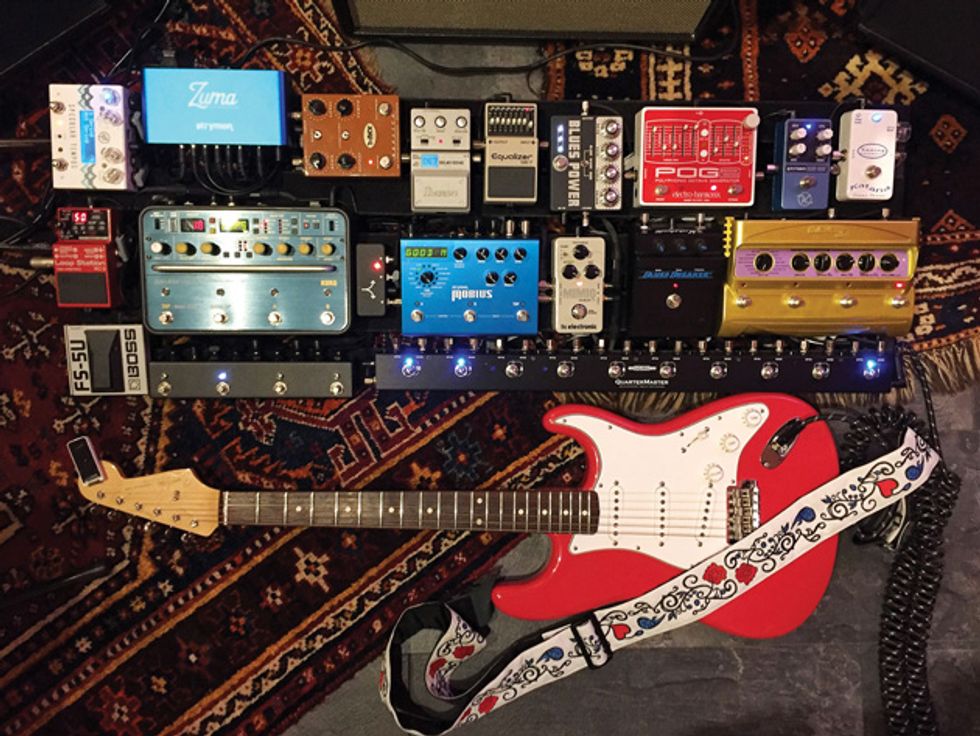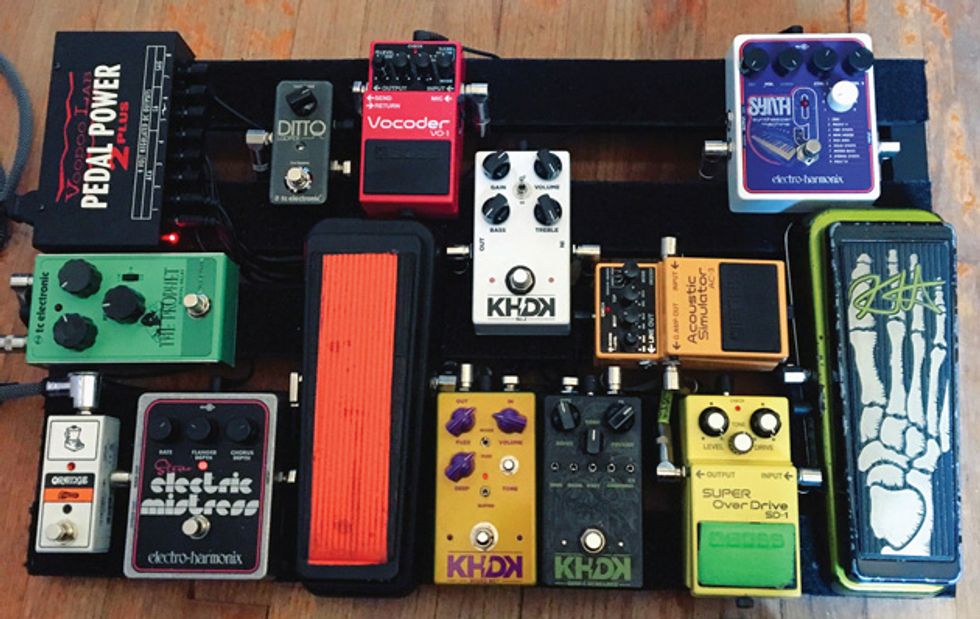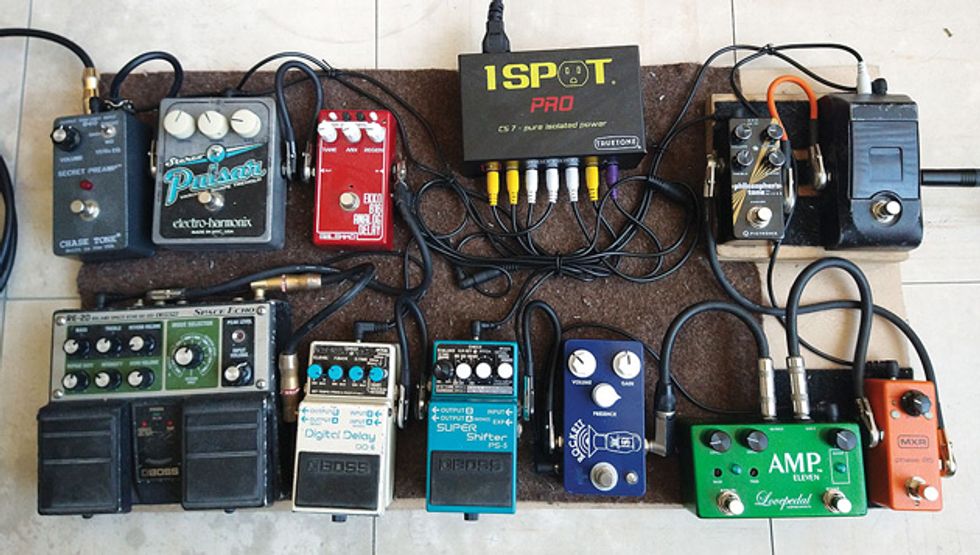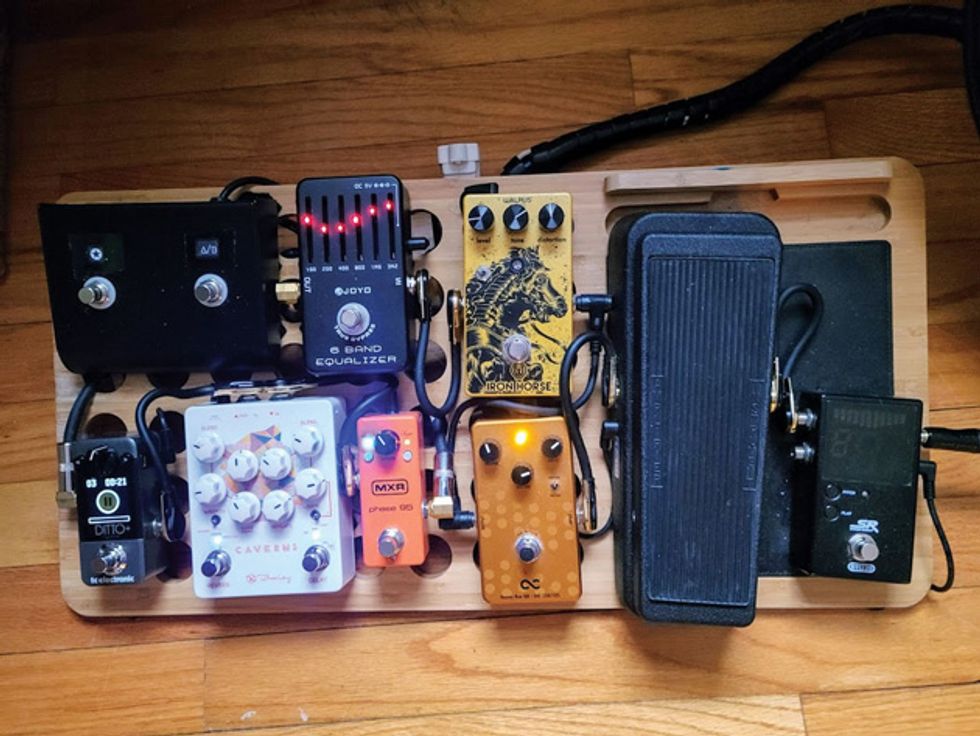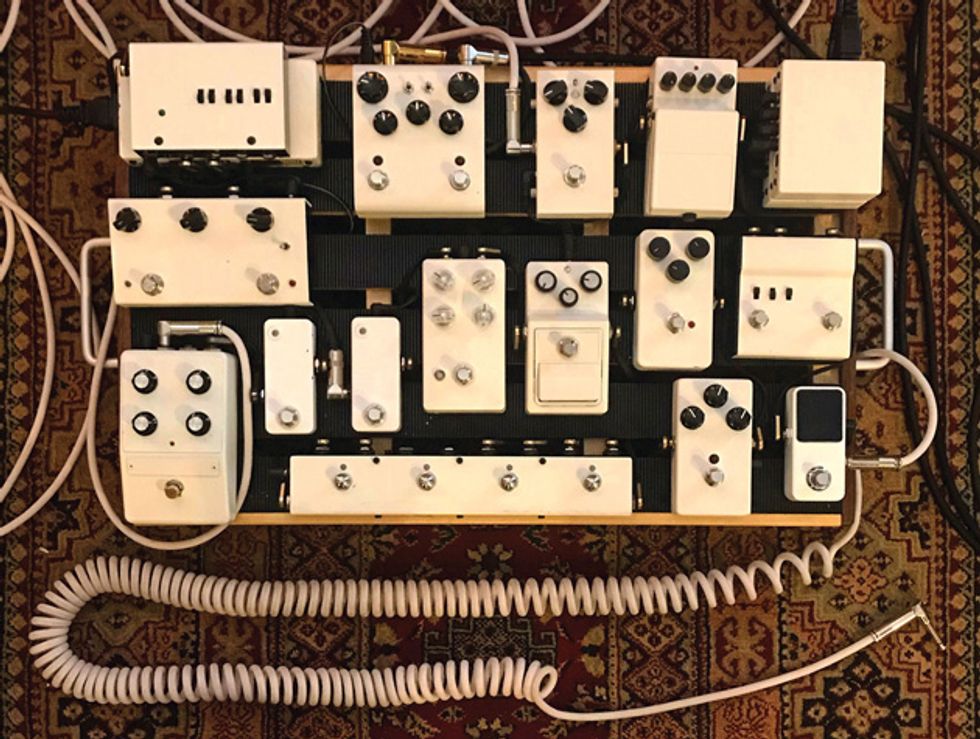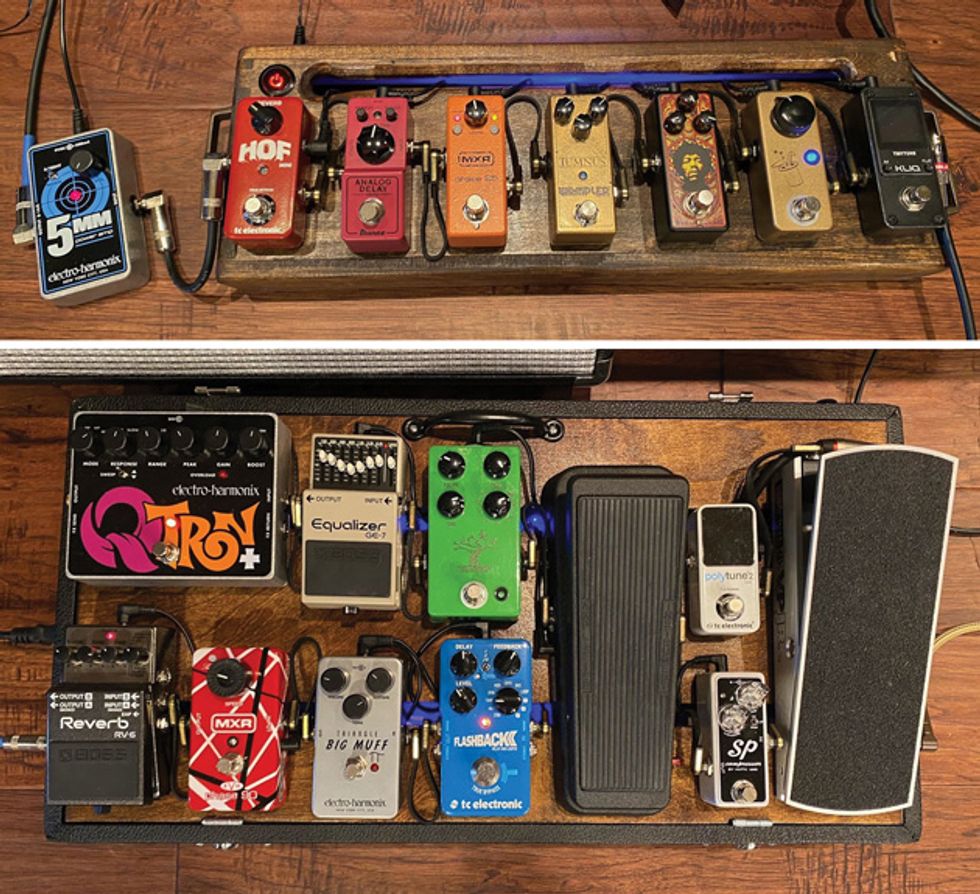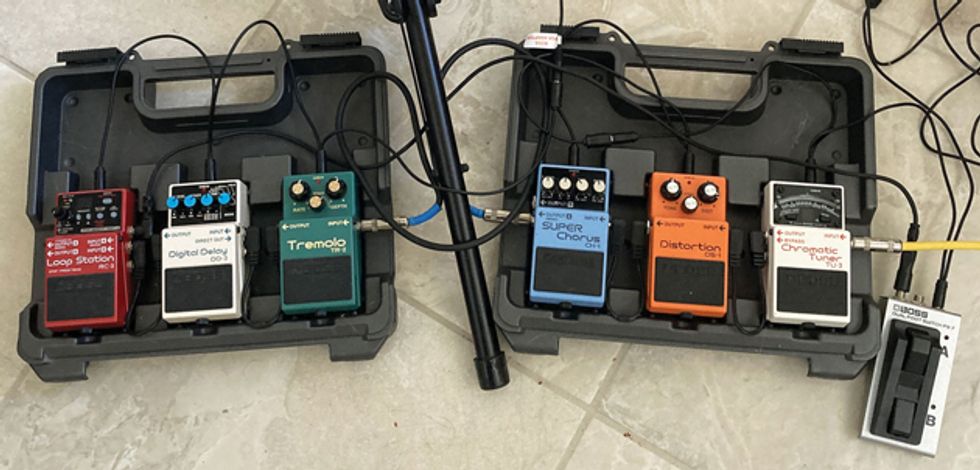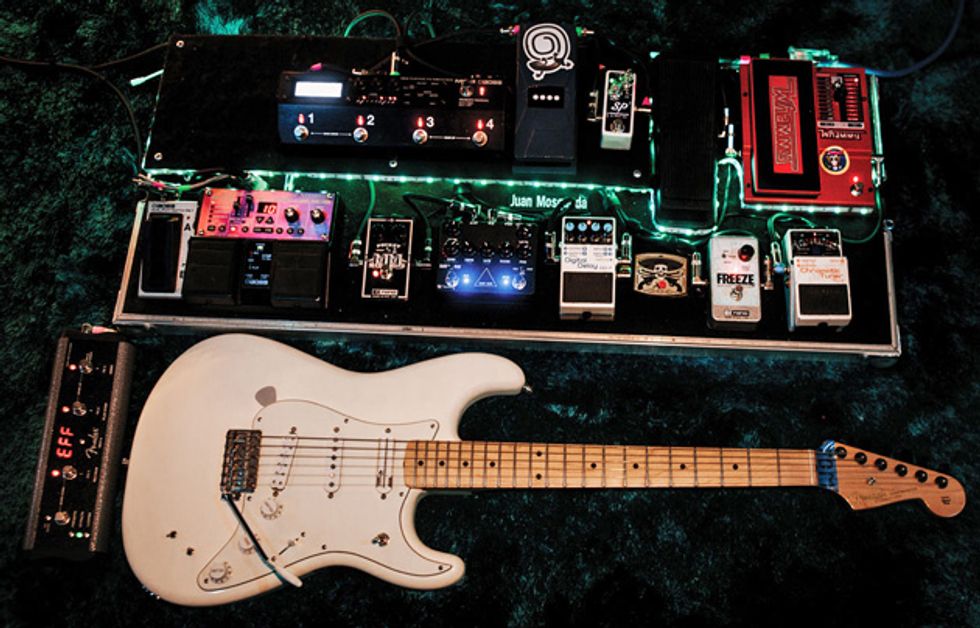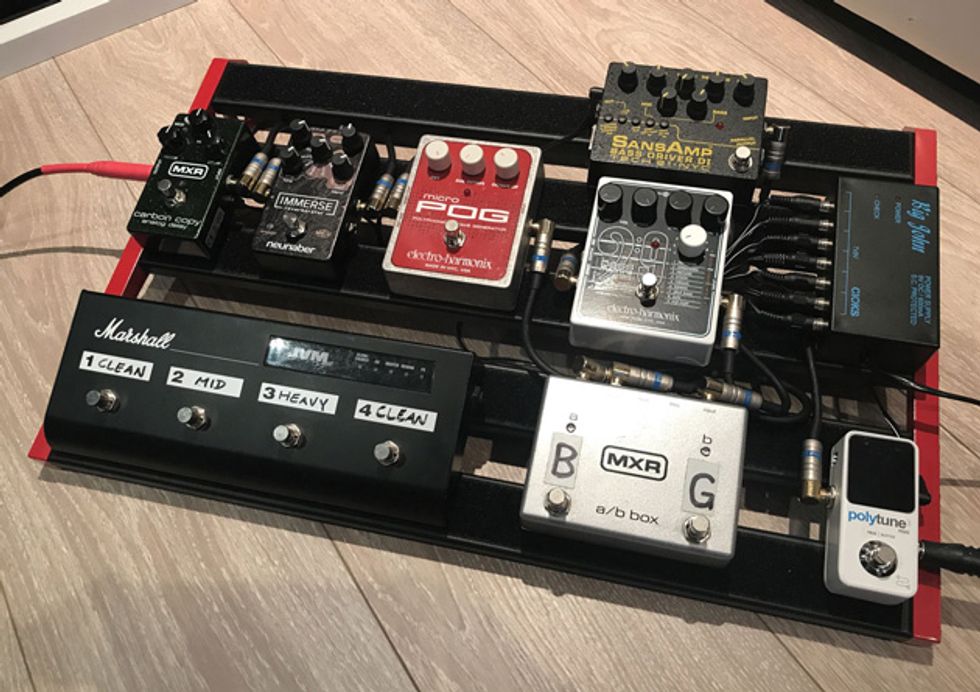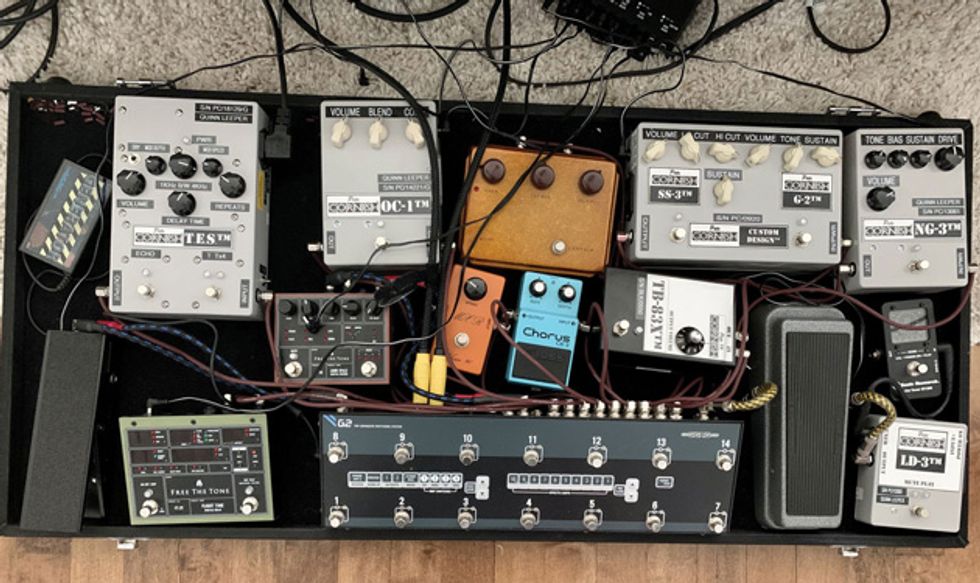 It's that time of year, when Premier Guitar readers get the chance to show their pedalboards, and how they use them to create worlds of sound. There's no wrong way to signal a stomp—the options are virtually endless. Read on to see what players have been cooking up in their COVID guitar bunkers. A few highlights include a completely white-washed mystery pedalboard, a retirement bucket list project from a 62-year-old beginner, an elaborate rackmounted setup made with a goal to streamline pedal-Tetris, and much more. Enjoy!