A sampling of Airline, Domino, Eko, Kustom, Hagstrom, and more from the collection of Eastwood Guitars founder Mike Robinson.
Eko 700 4V
Here is another beauty from the early '60s: a silver-sparkle 700 4V. The 700 series was a very distinct design with odd cutaways. The numerous onboard switches for pickup selection were an attempt to give the player every possible combination of the four. It also has a rhythm/solo switch with volume and tone control. Photo courtesy of myrareguitars.com.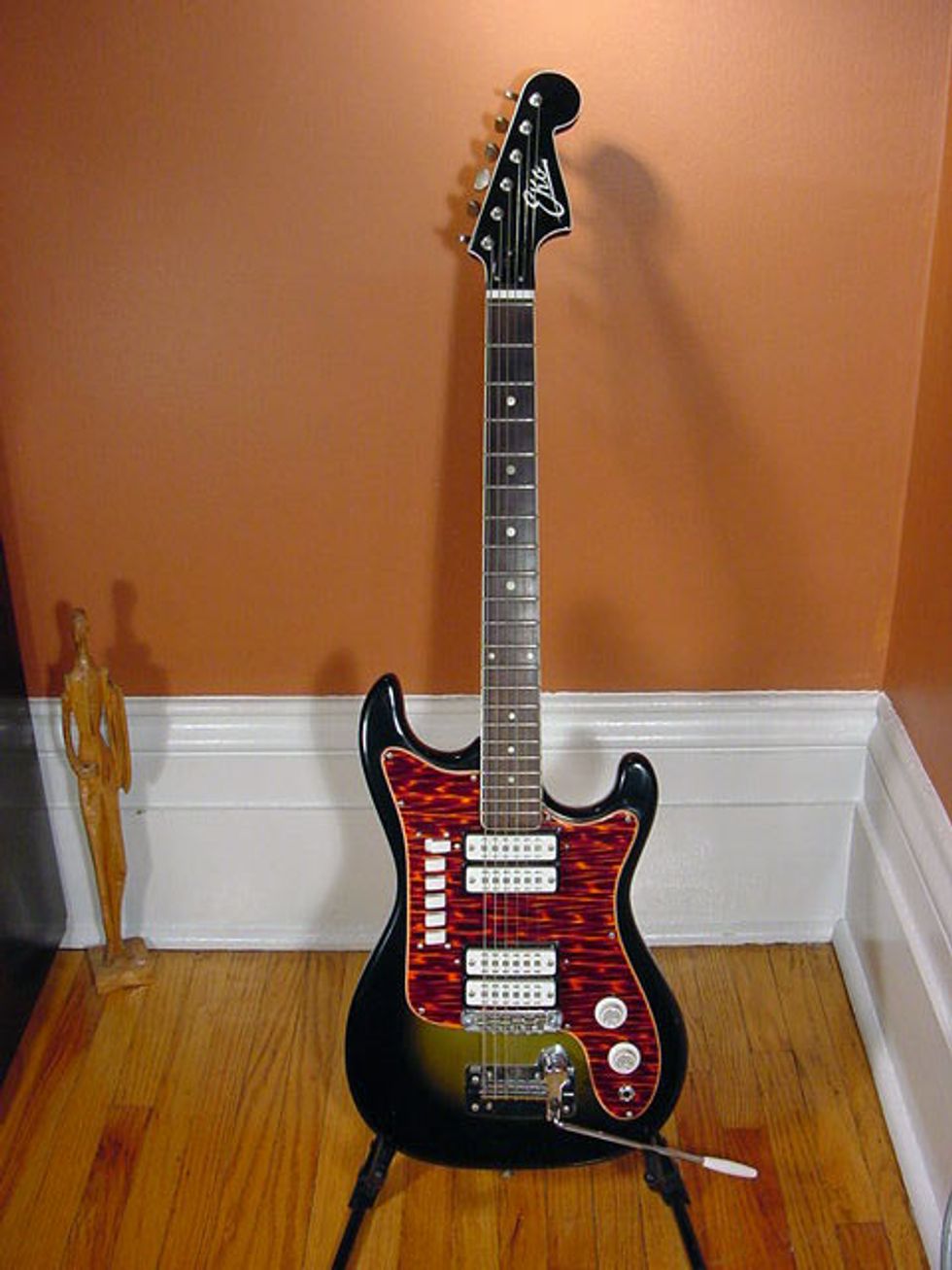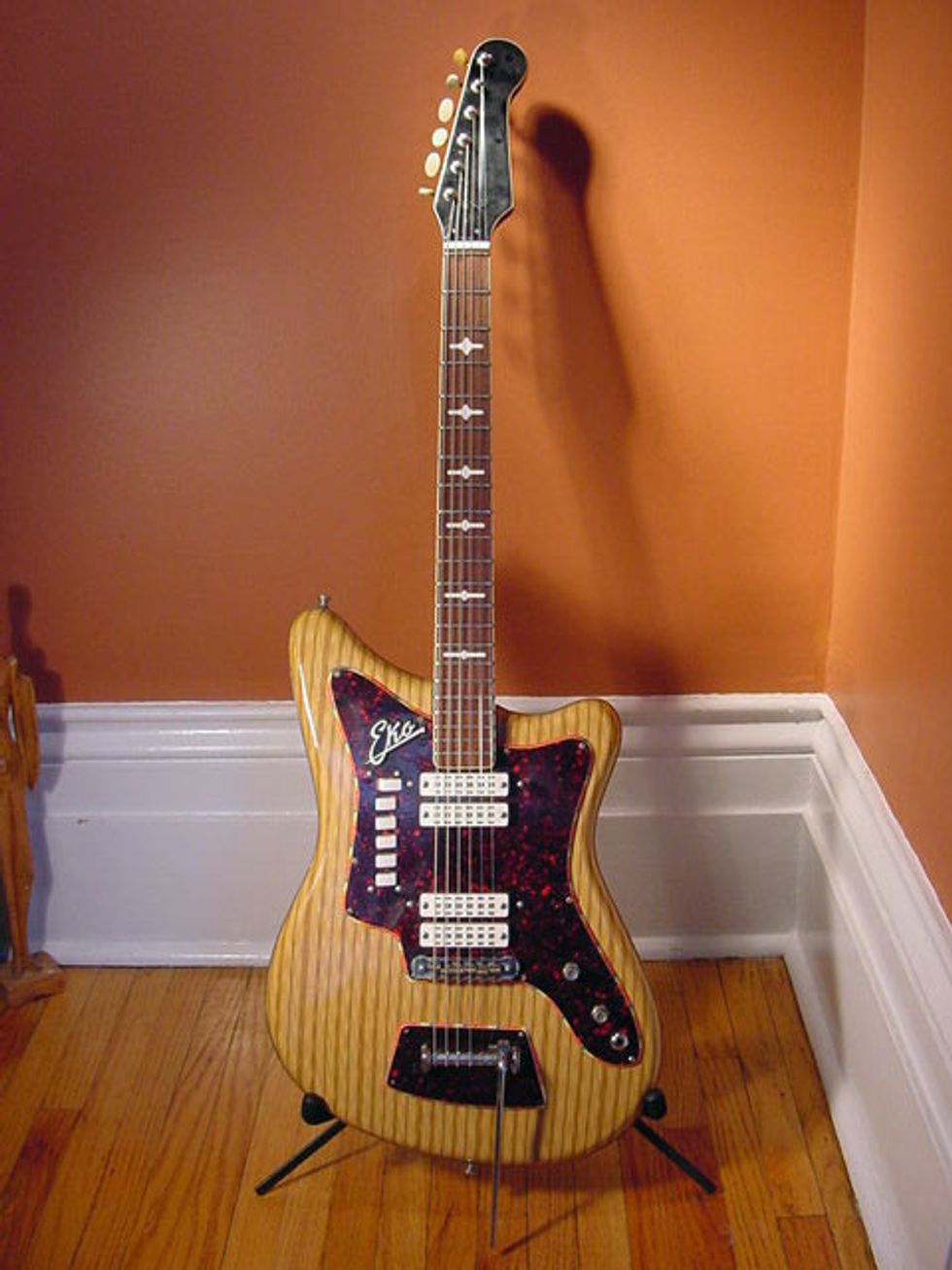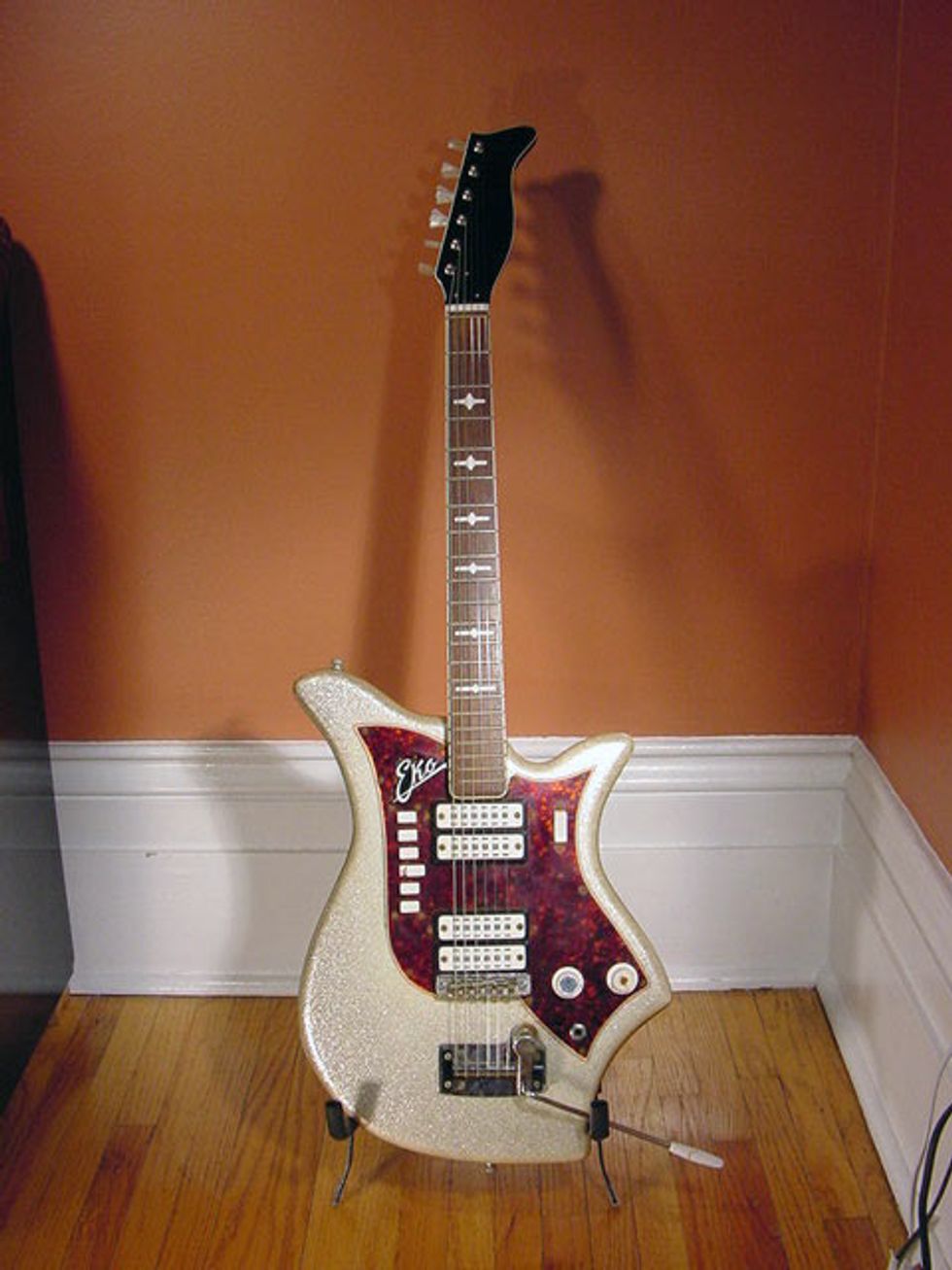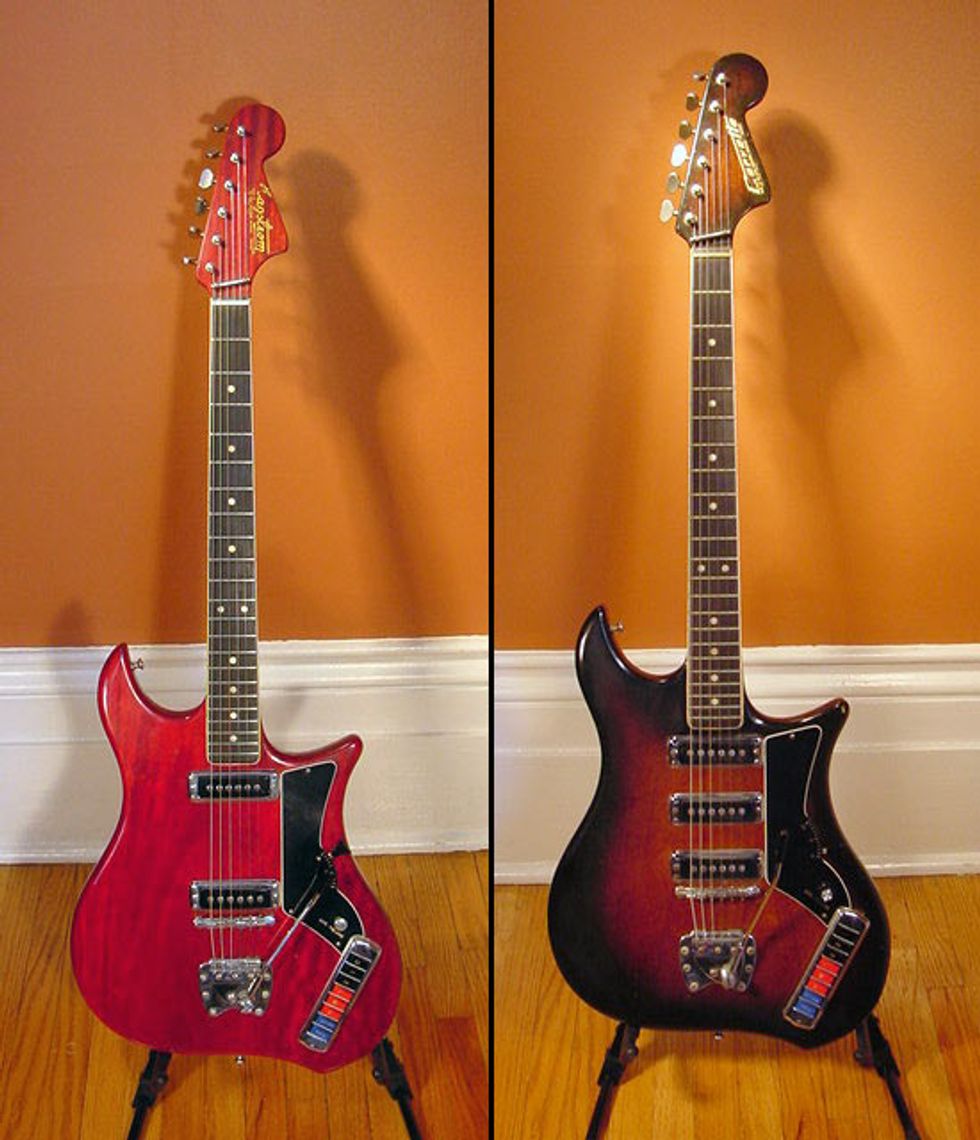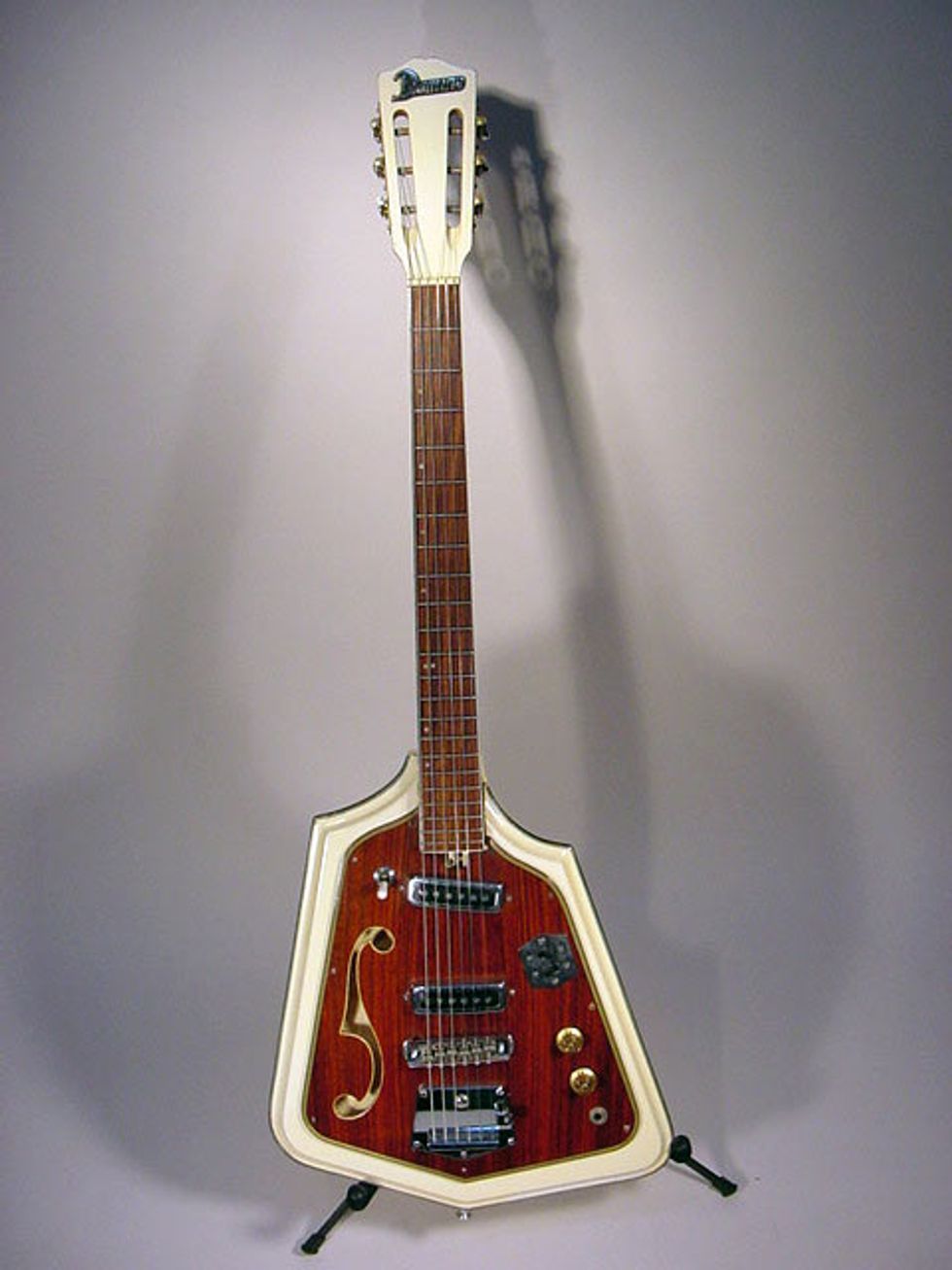 Photos courtesy myrareguitars.com.