ELECTRO-HARMONIX
Ring Thing
Complex modulations with interactive parameters are on tap with the Ring Thing's articulate pitch shifting, preset tuning, and selectable waveforms.
$221 street
ehx.com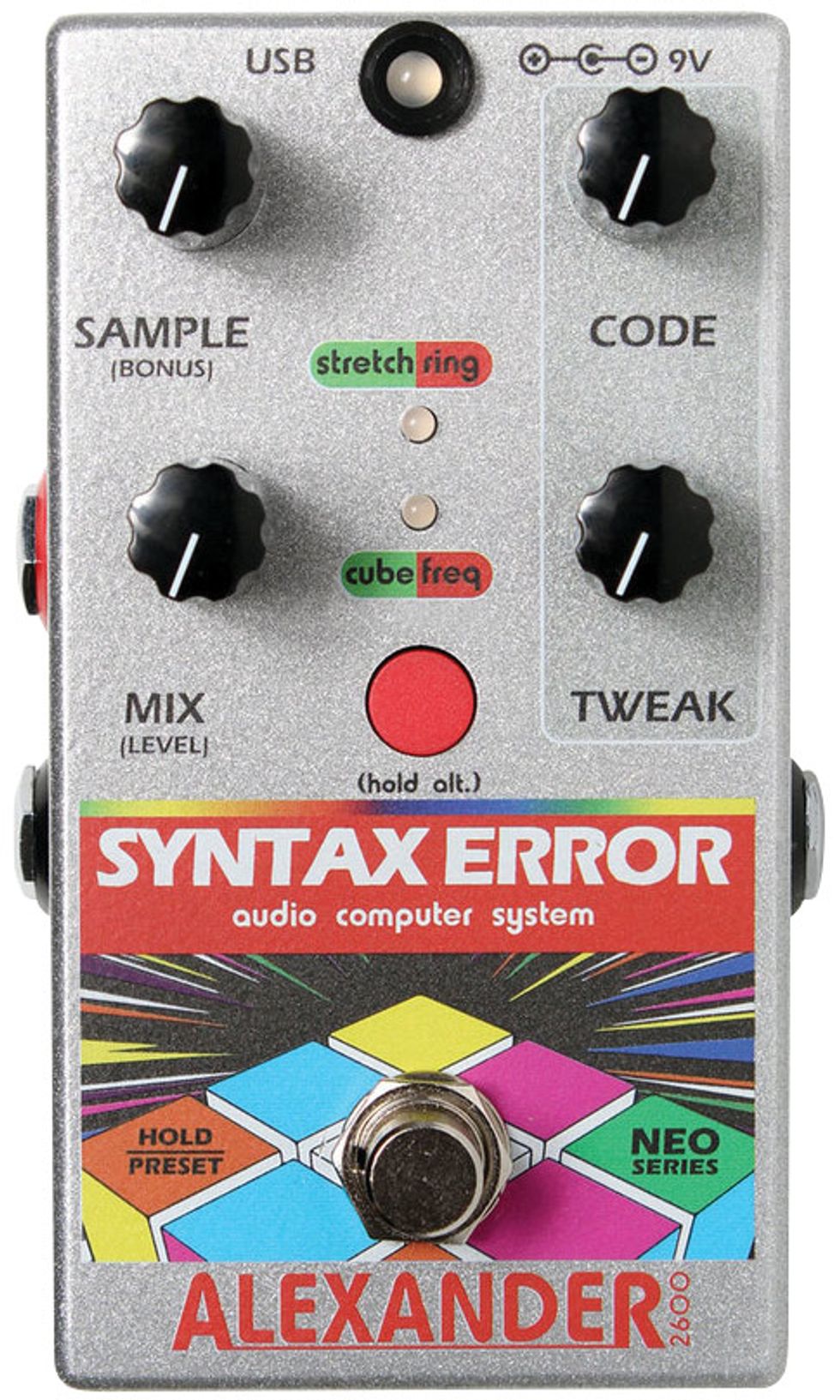 ALEXANDER
Syntax Error
Incorporating an advanced 32-bit microcontroller, which adds presets, expression, and MIDI capability, this pedal's ring mode combines a ring modulator with a sample-and-hold LFO.
$199 street
alexanderpedals.com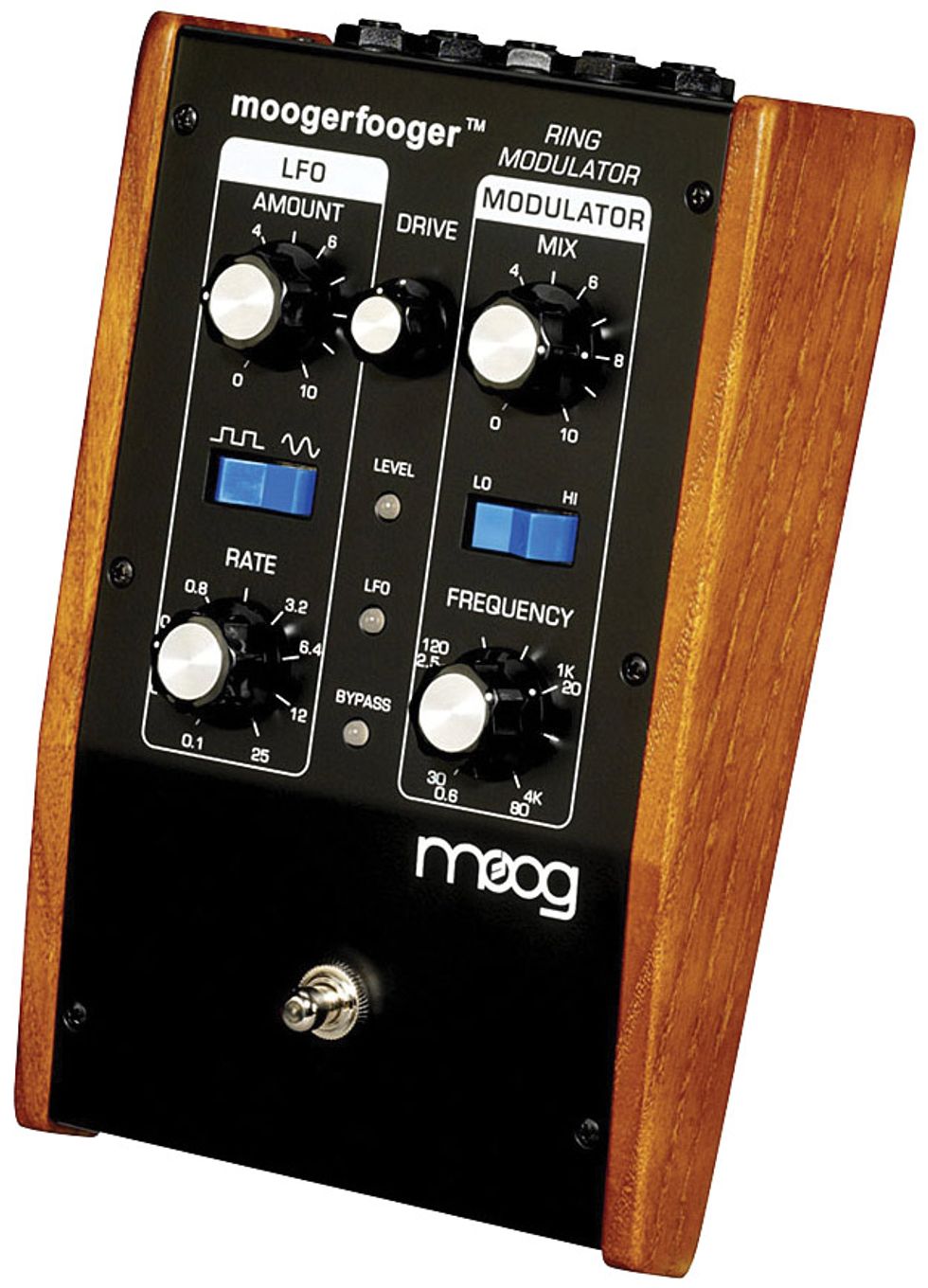 MOOG
MF-102
A direct descendant of the original Moog modular synths, the MF-102's ring modulator can conjure effects from subtle trem to rich distortion along with sweeps, swoops, and whatever else can be dreamt up.
$289 street
moogmusic.com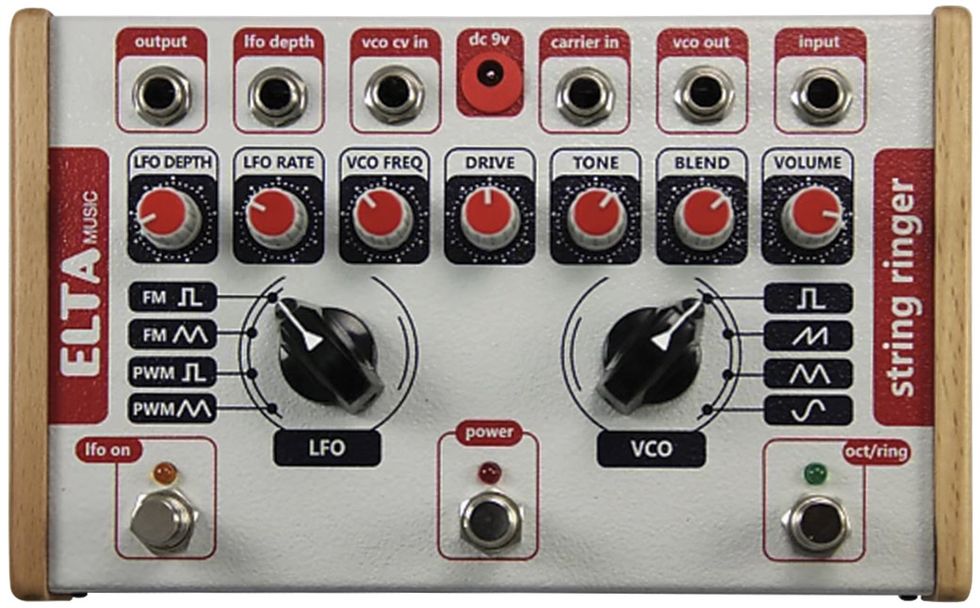 ELTA MUSIC
String Ringer
Primed for exploration, this modern replica of the Lovetone Ring Stinger features a classic LT44 transformer for a distinctive, vintage ring-mod sound plus '60s germanium distortion.
$375 street
eltamusic.com