The 60+ guitars, amps, pedals, basses, and accessories that stood out from the crowd and earned our coveted Premier Gear Award this year.
Carr Telstar
This handwired 17-watt, 1x12 combo employs two familiar power tubes—a 6L6 and an EL84—to produce the presence and immediacy of a great Fender tweed, the thrilling sparkle of Vox overdrive, and a tighter, tougher bass response than you'd expect from a strictly vintage midsized combo. Telstar's suave spring reverb, strong note fundamentals, articulate attack, and extraordinary touch response caused Joe Gore to exclaim, "I love this frickin' amp."
Read the review
$2,450 street, carramps.com
Watch the First Look: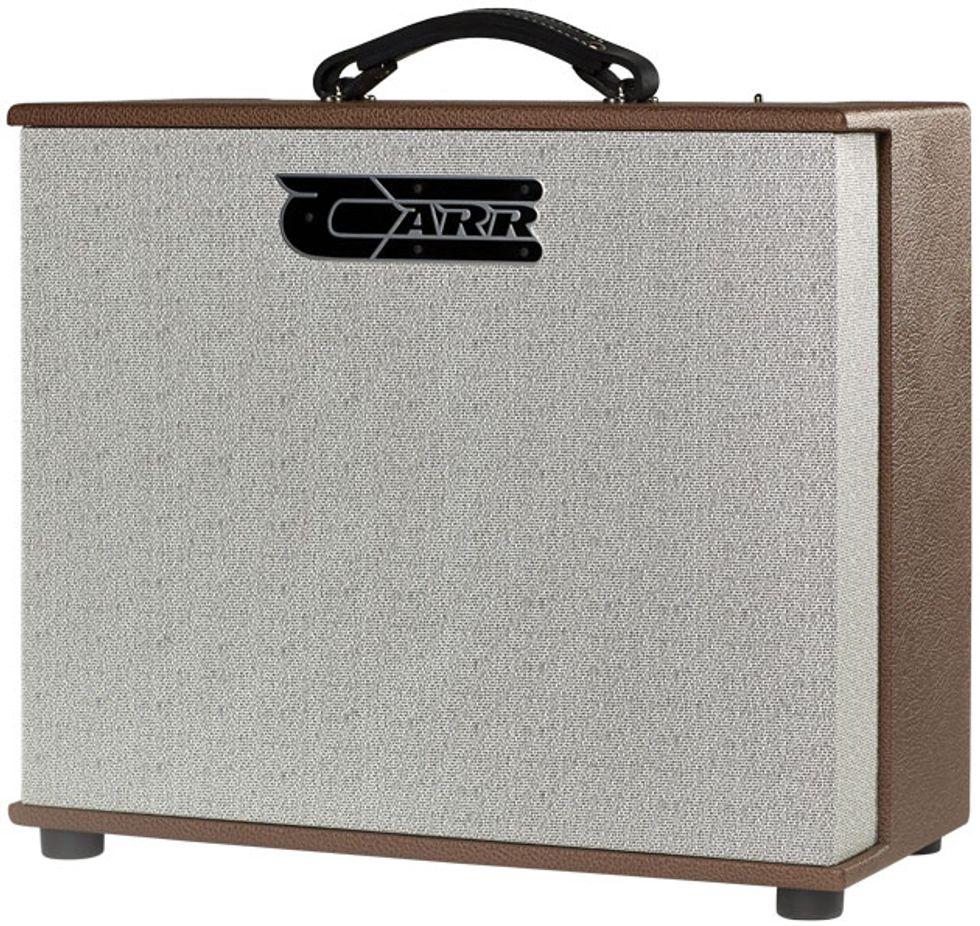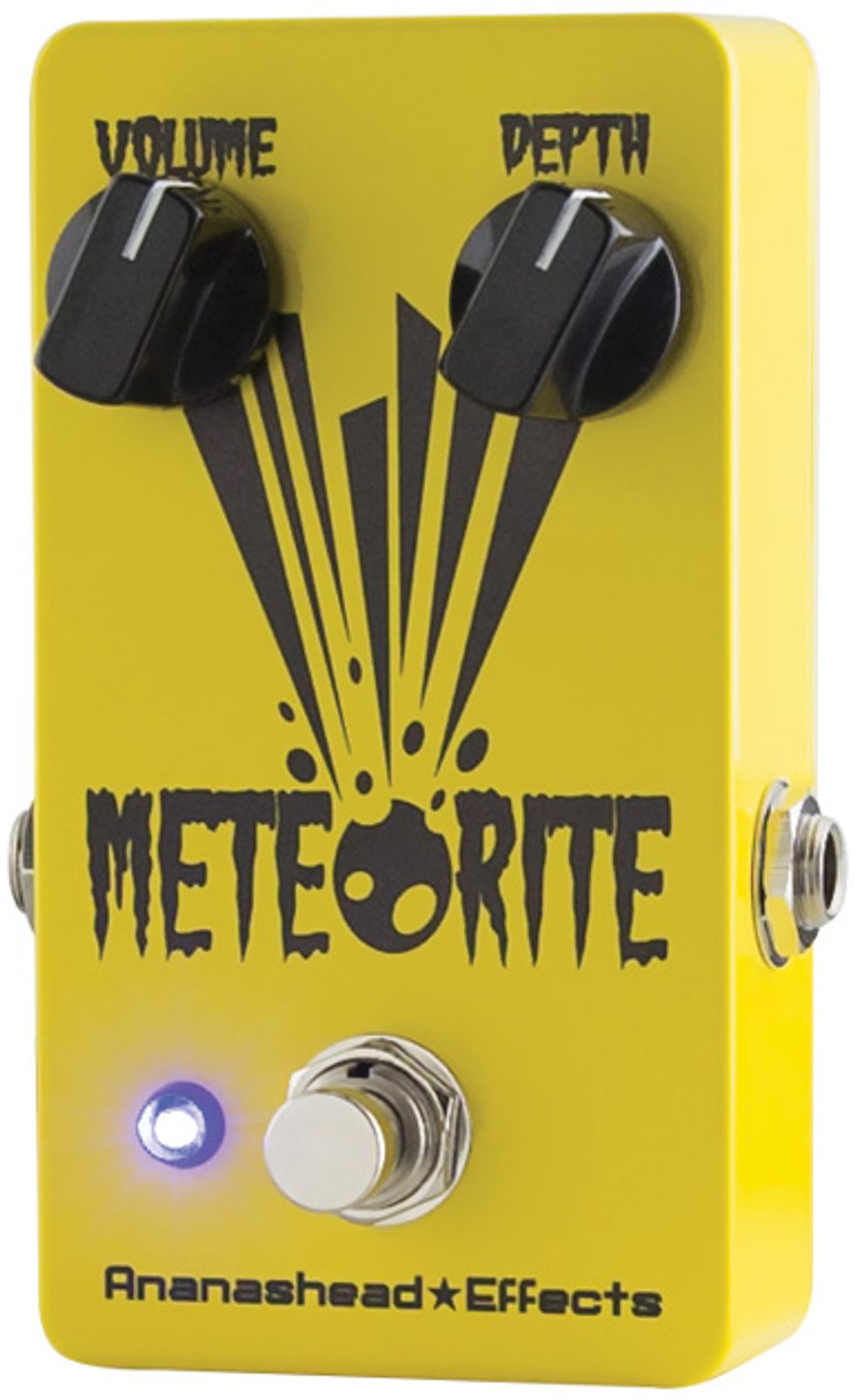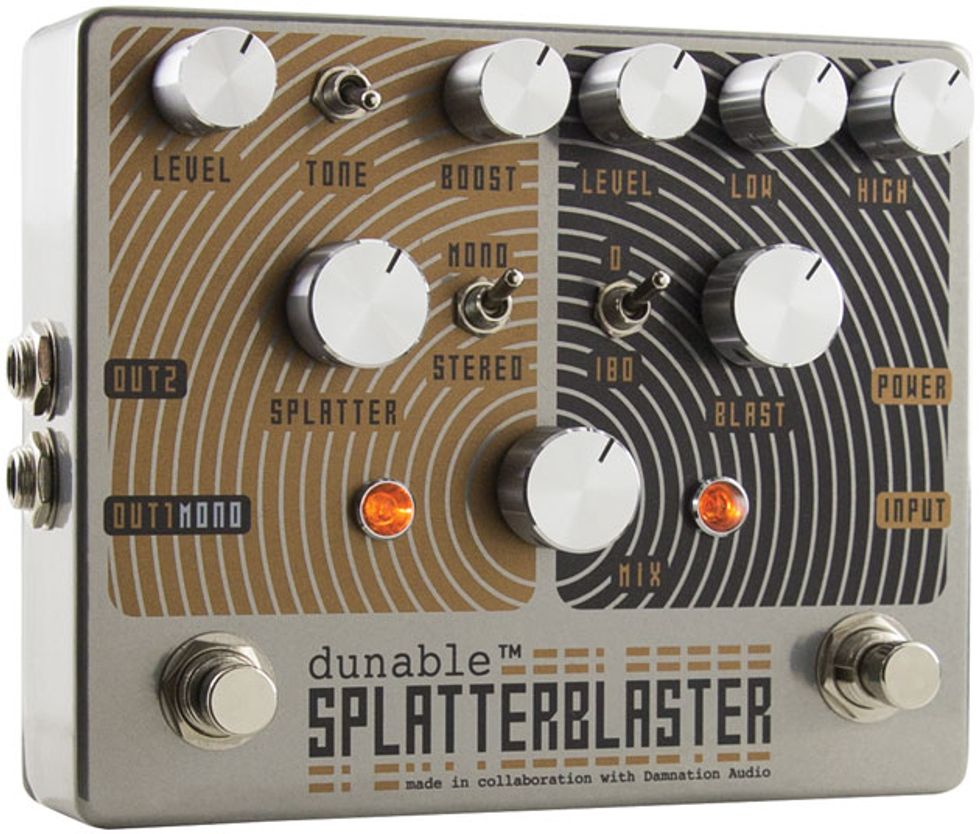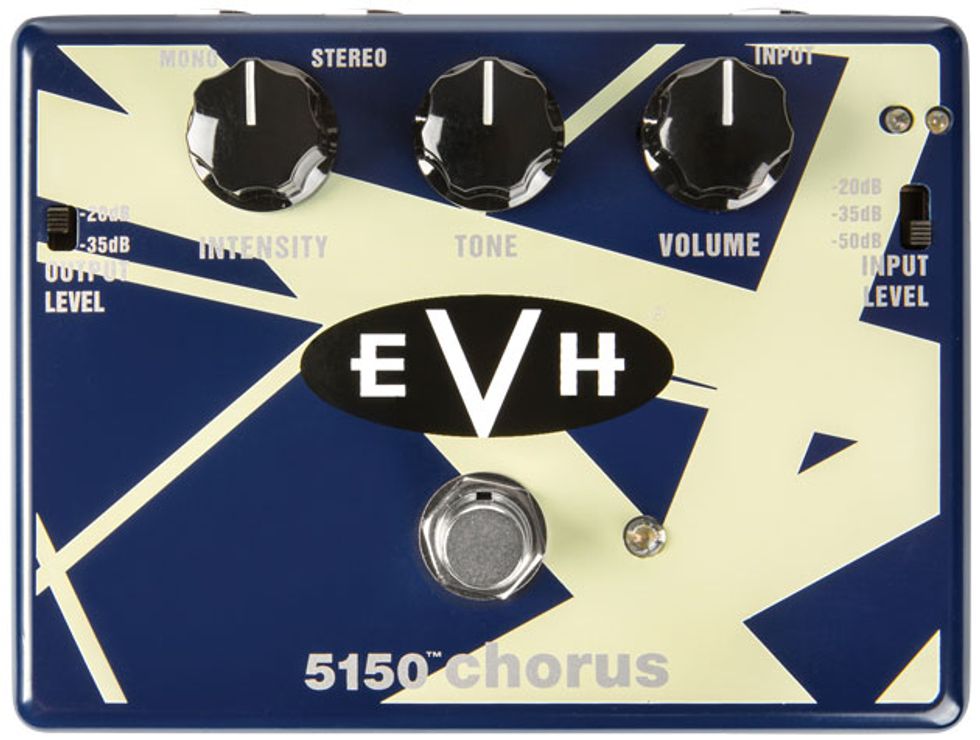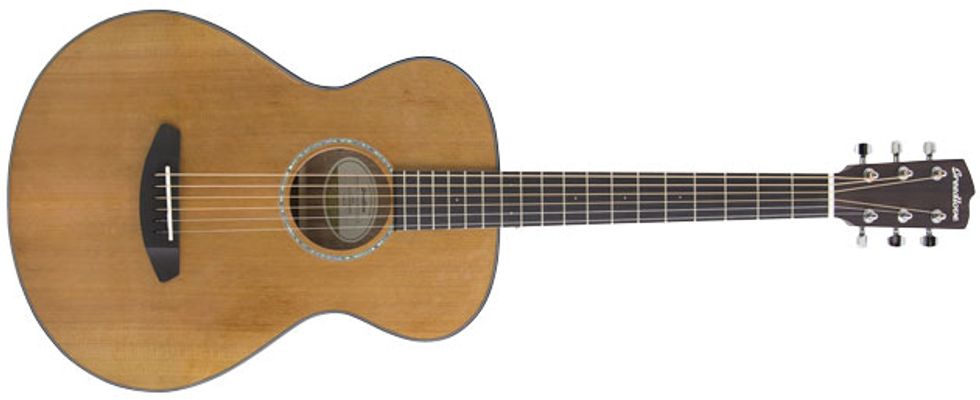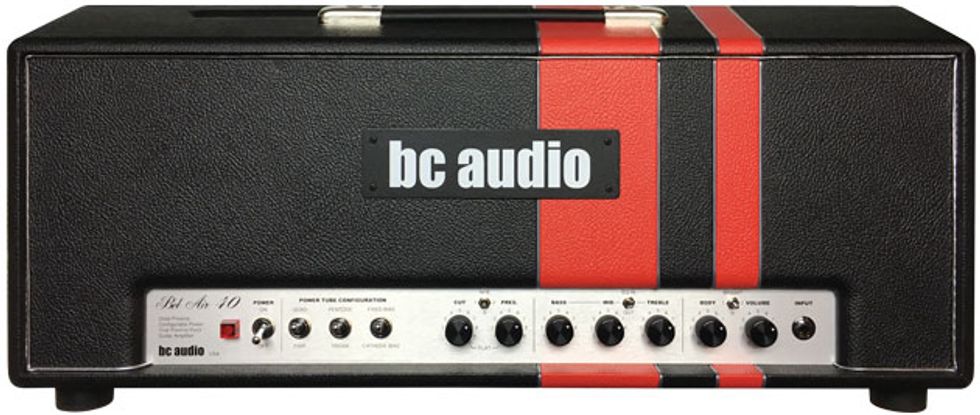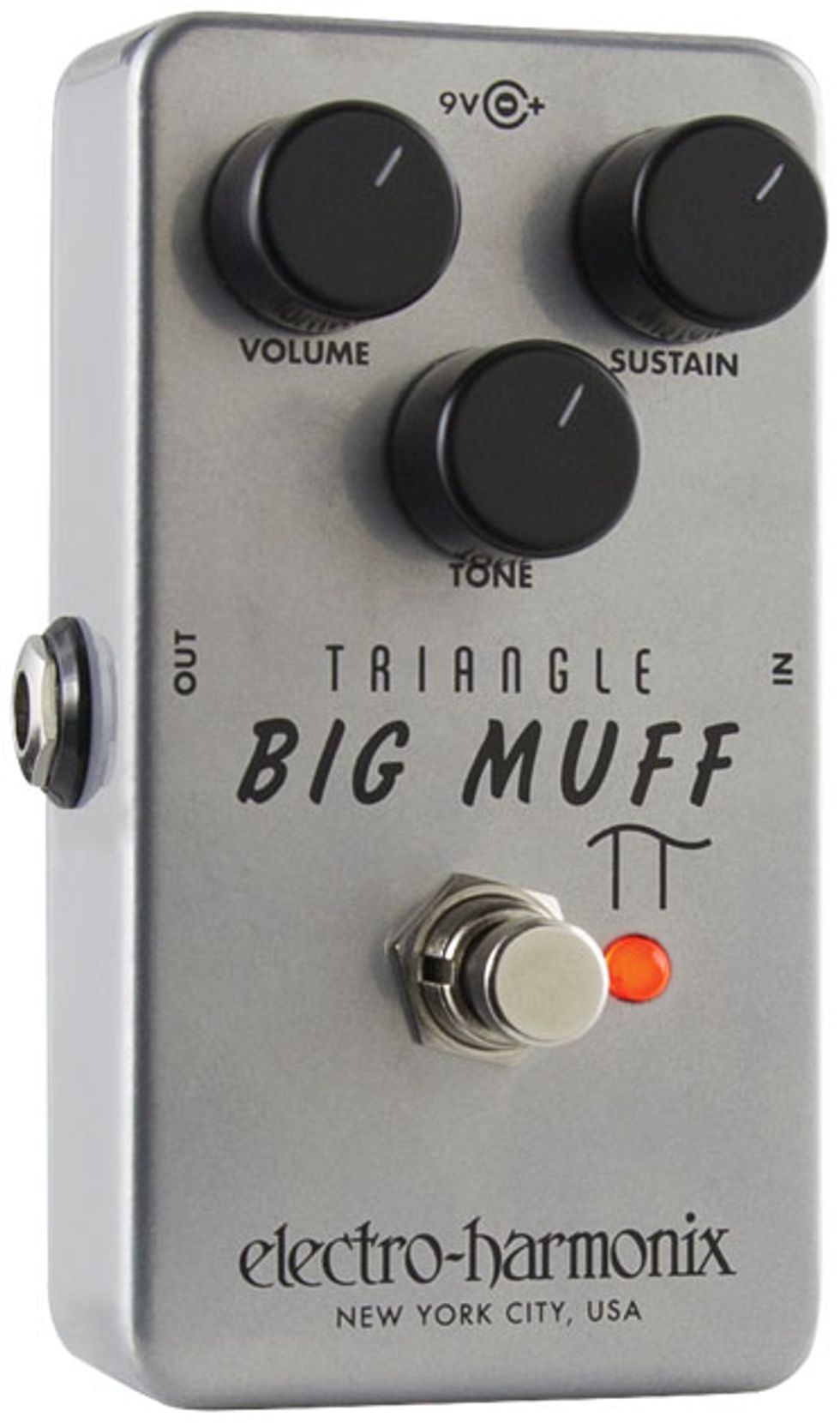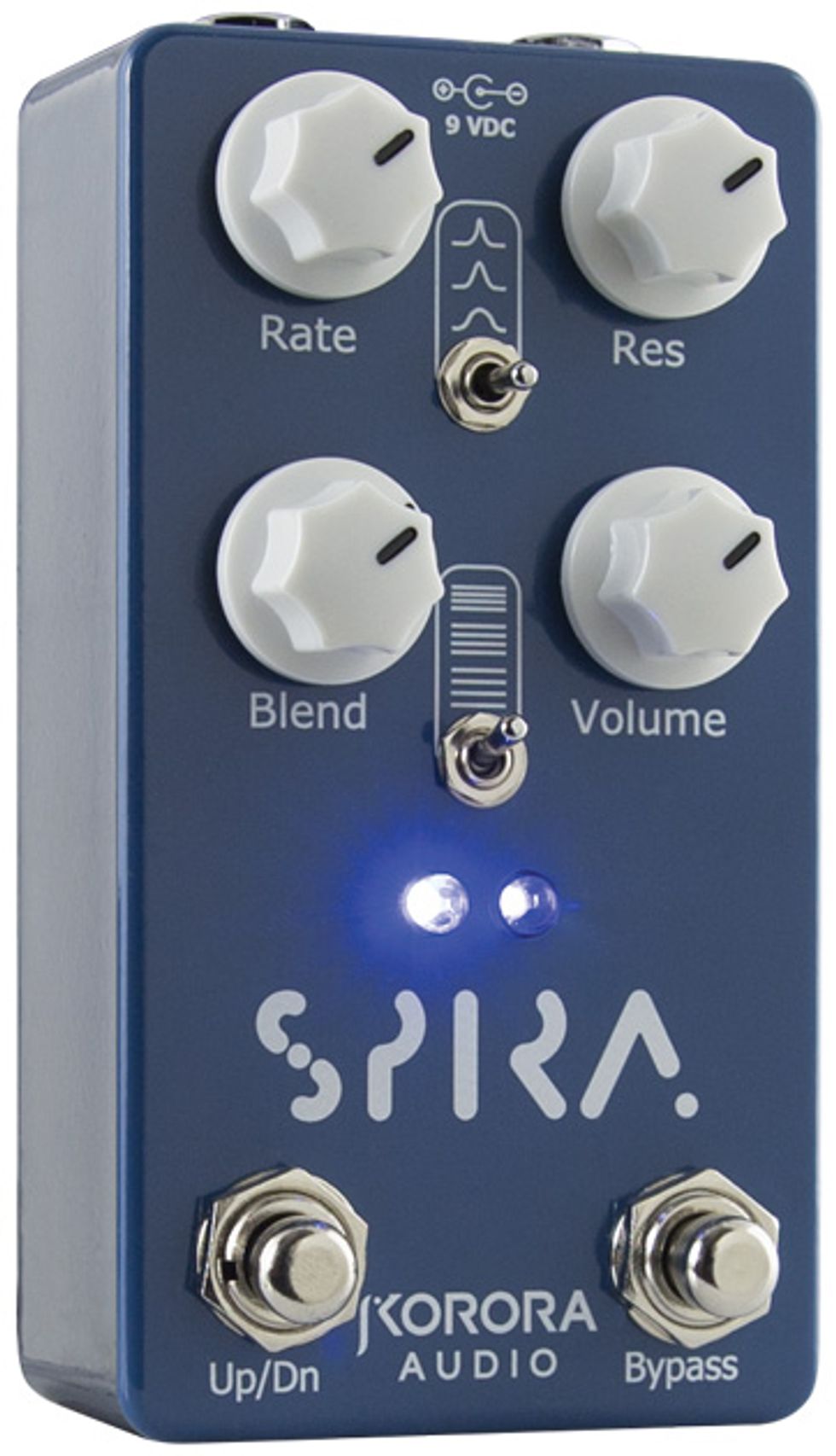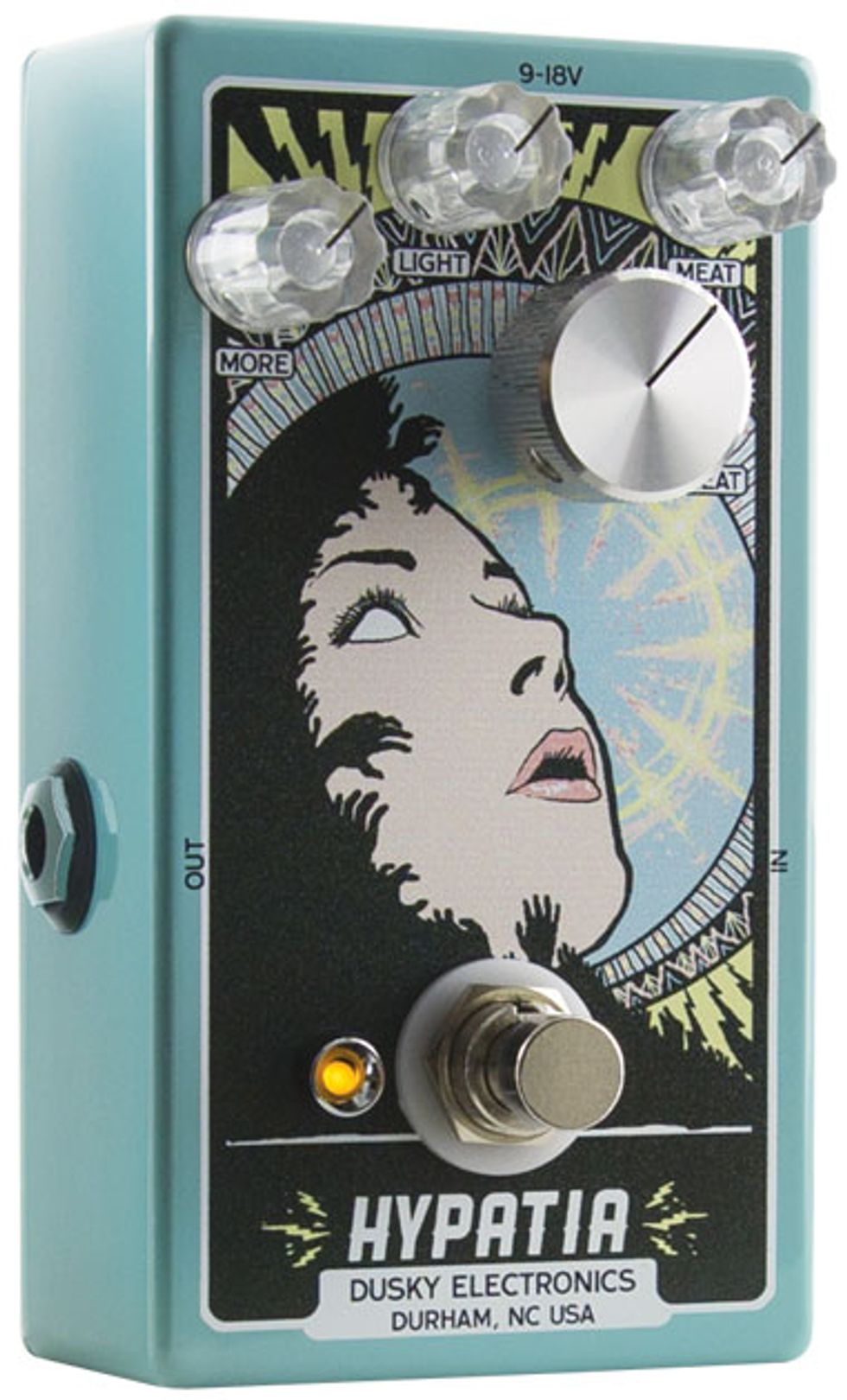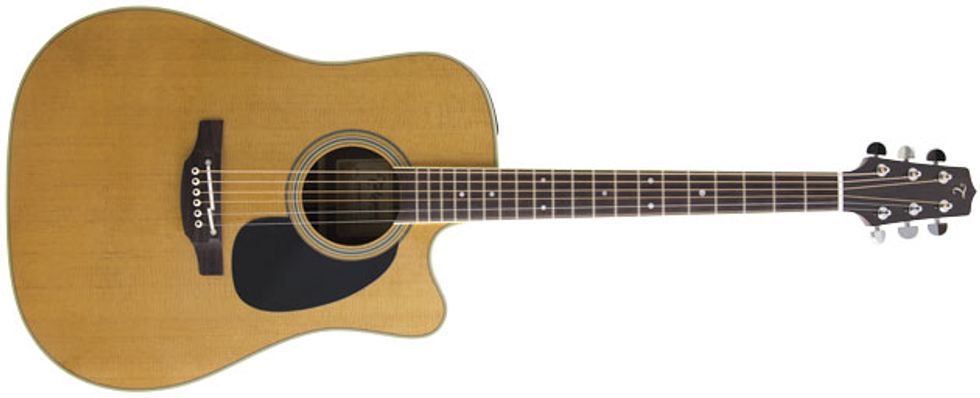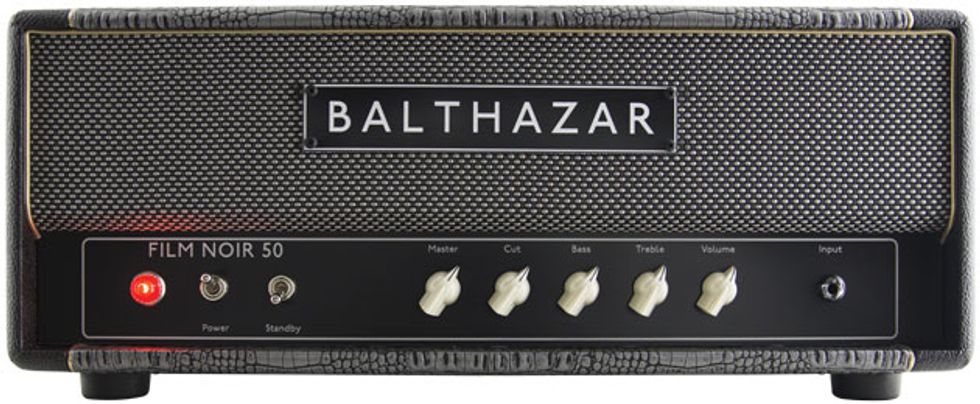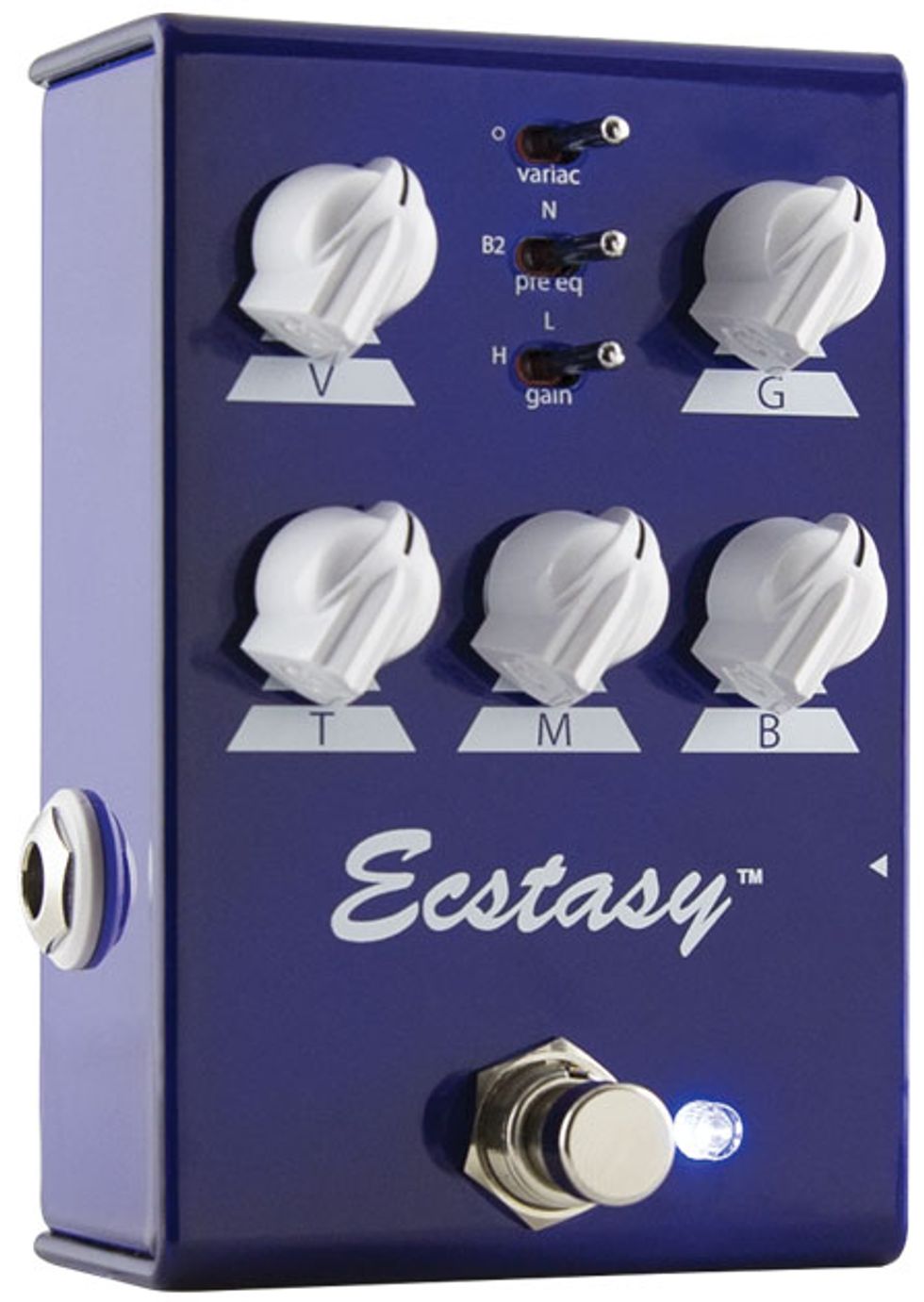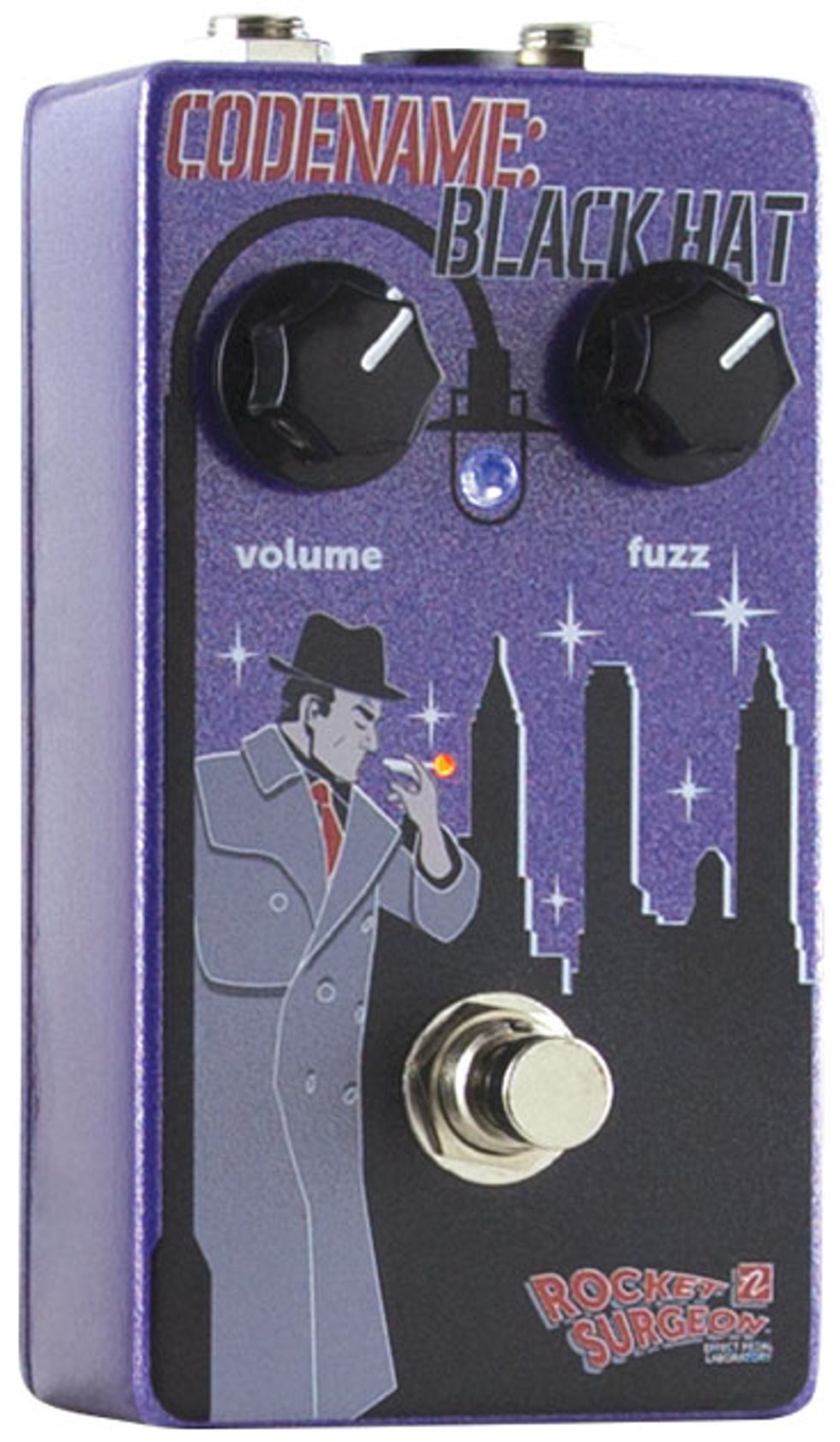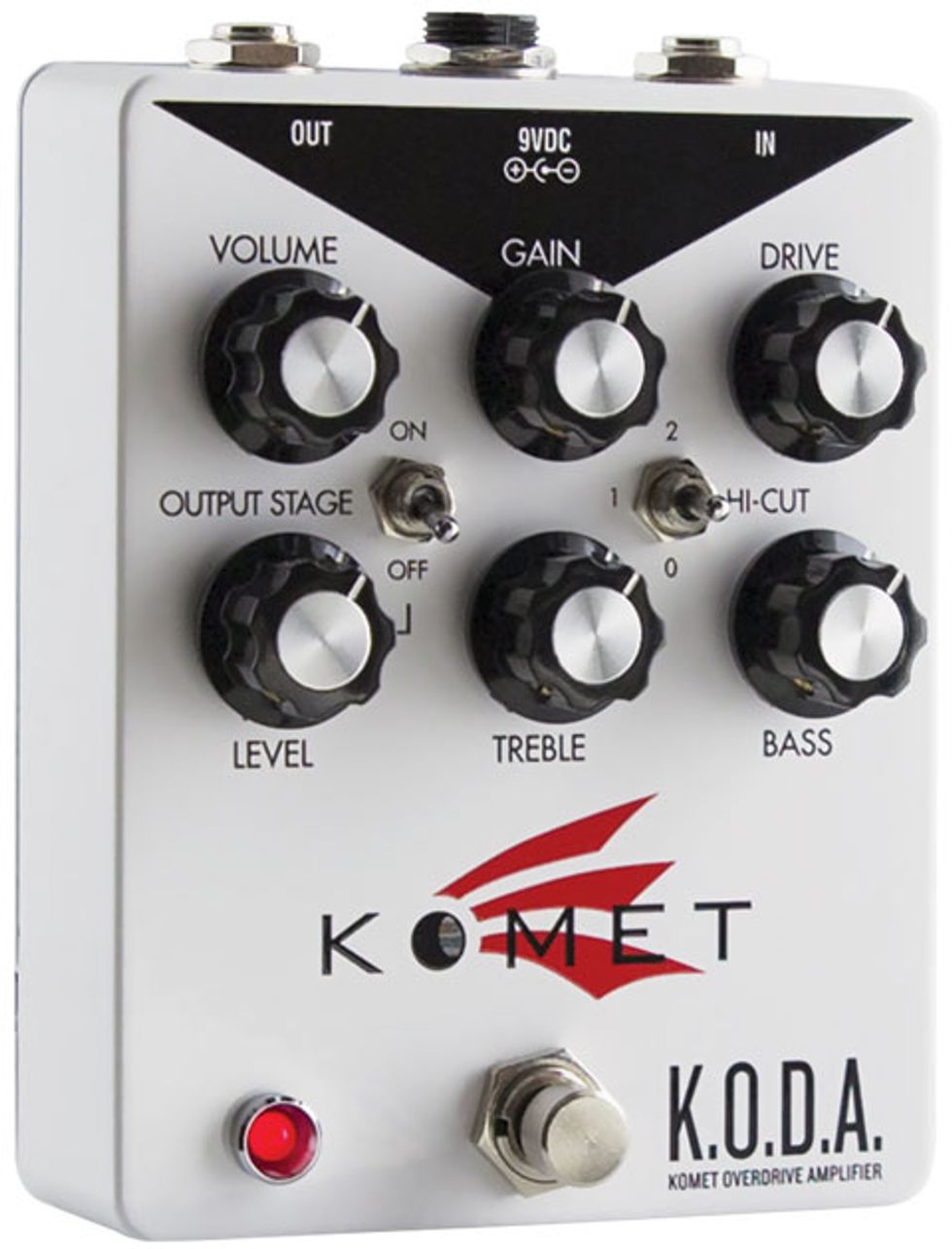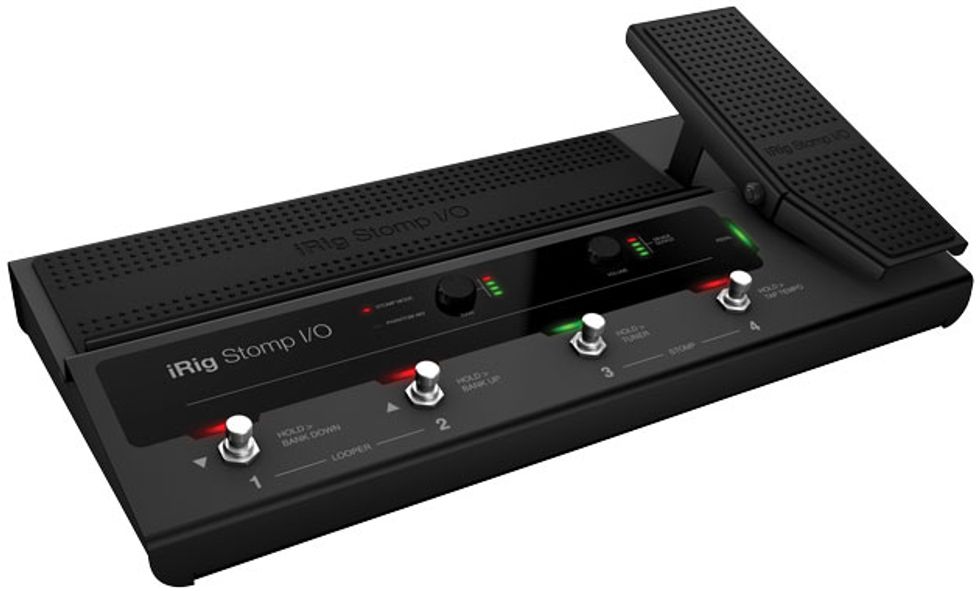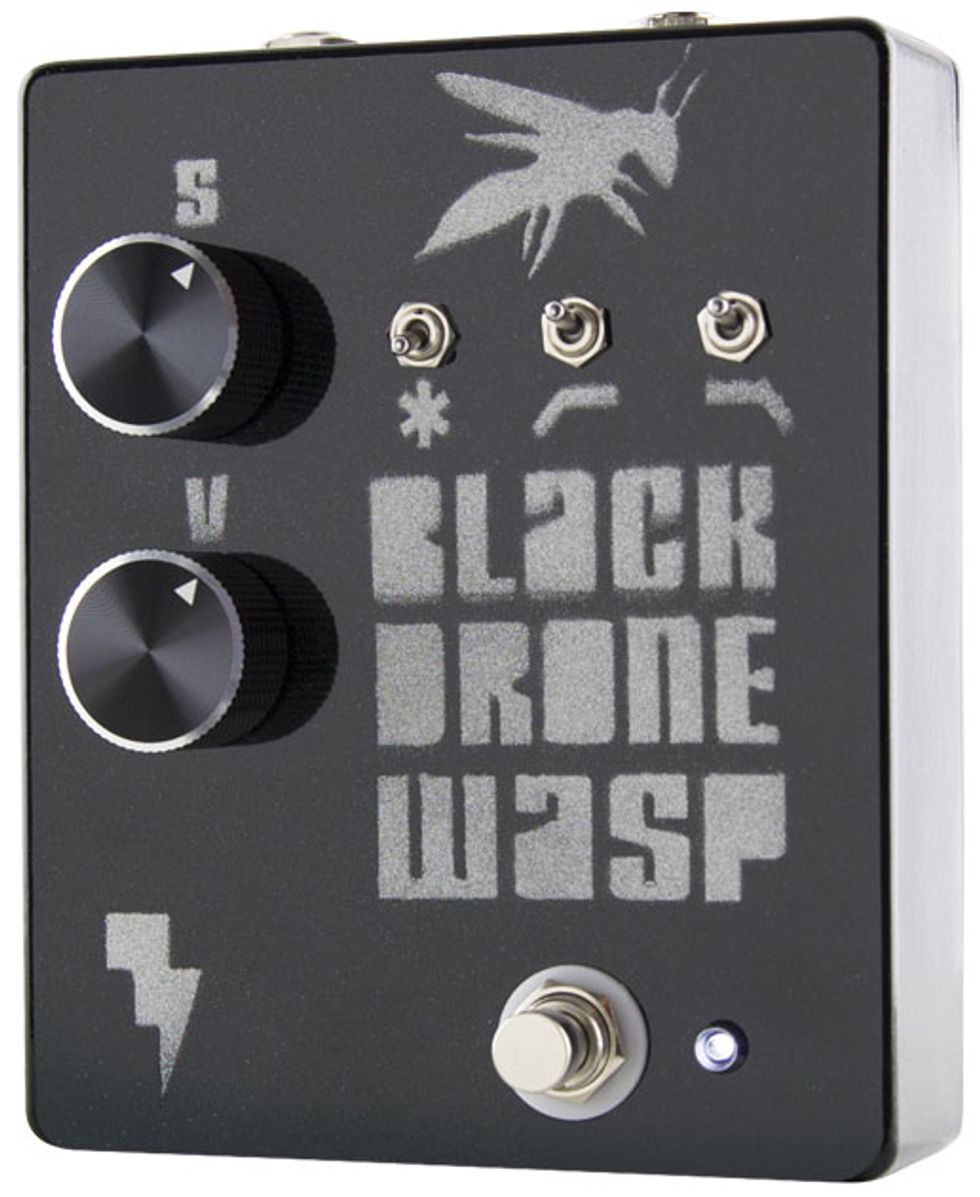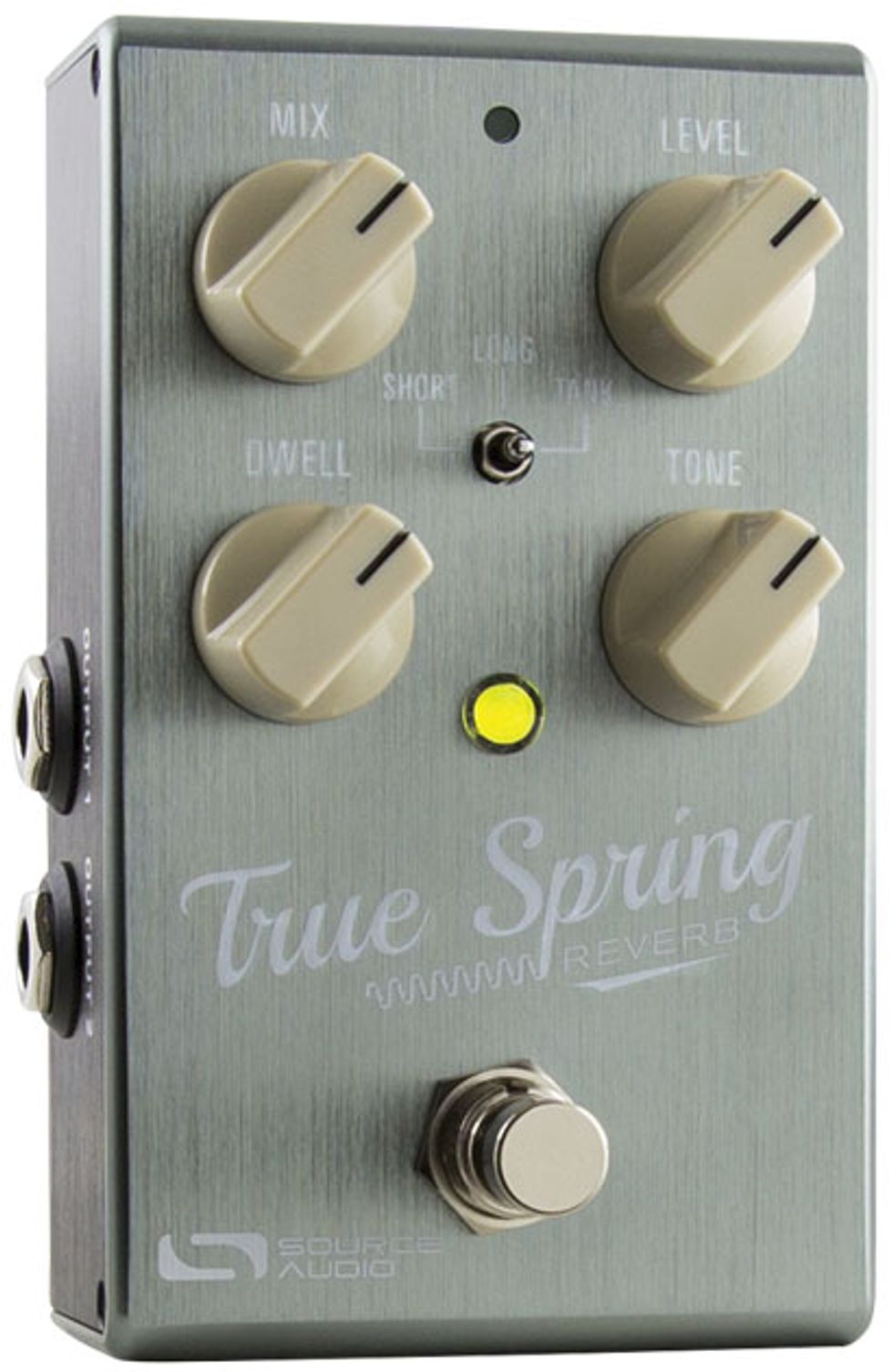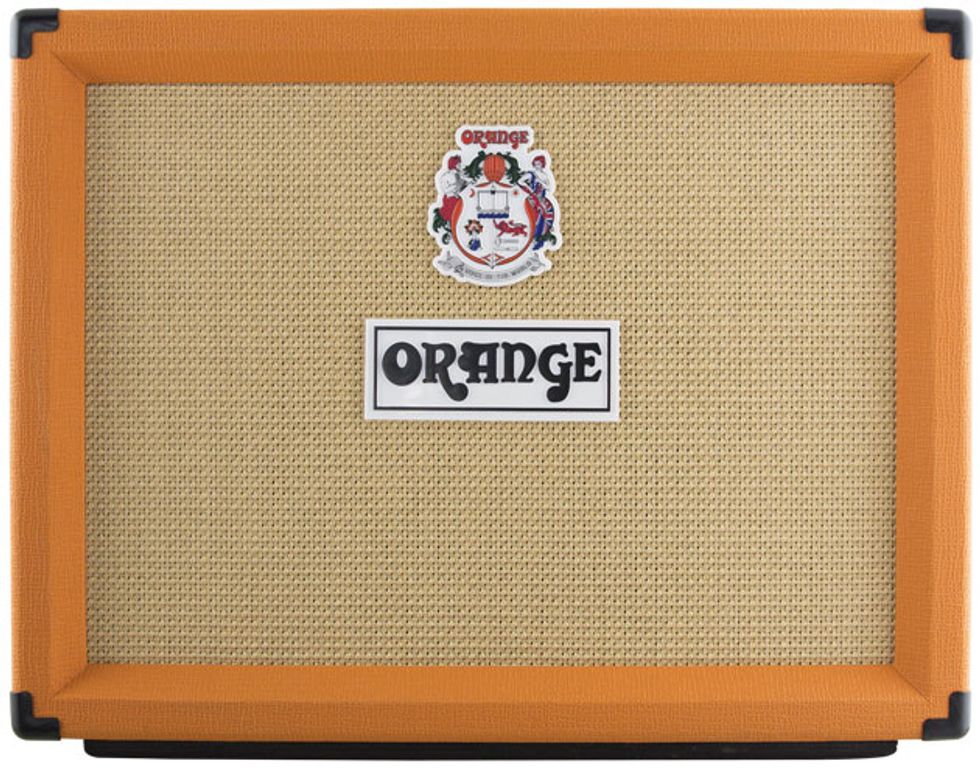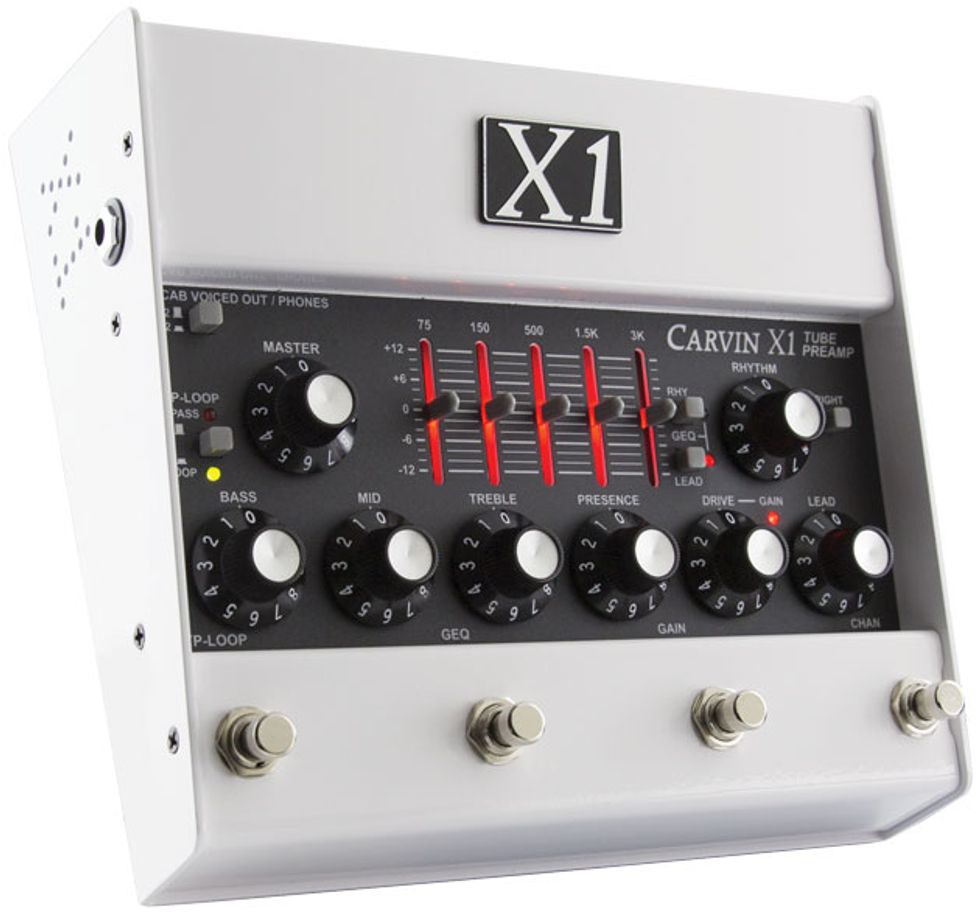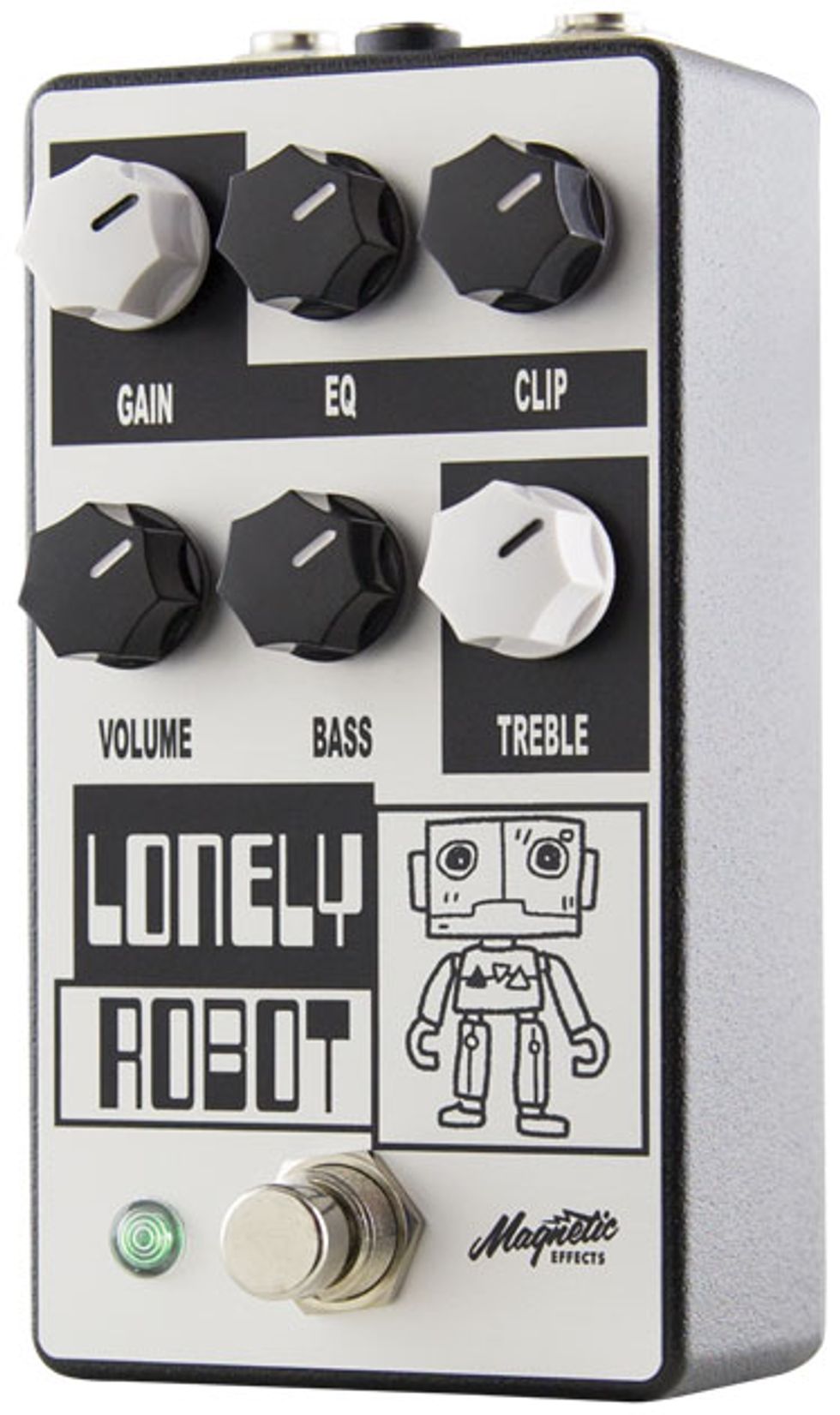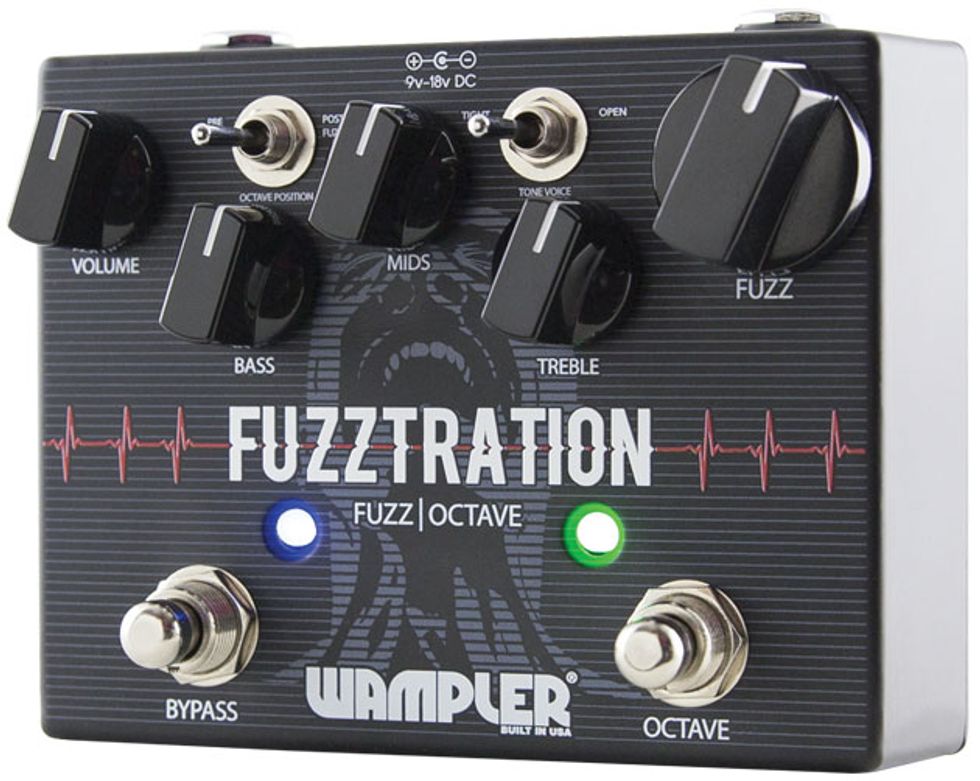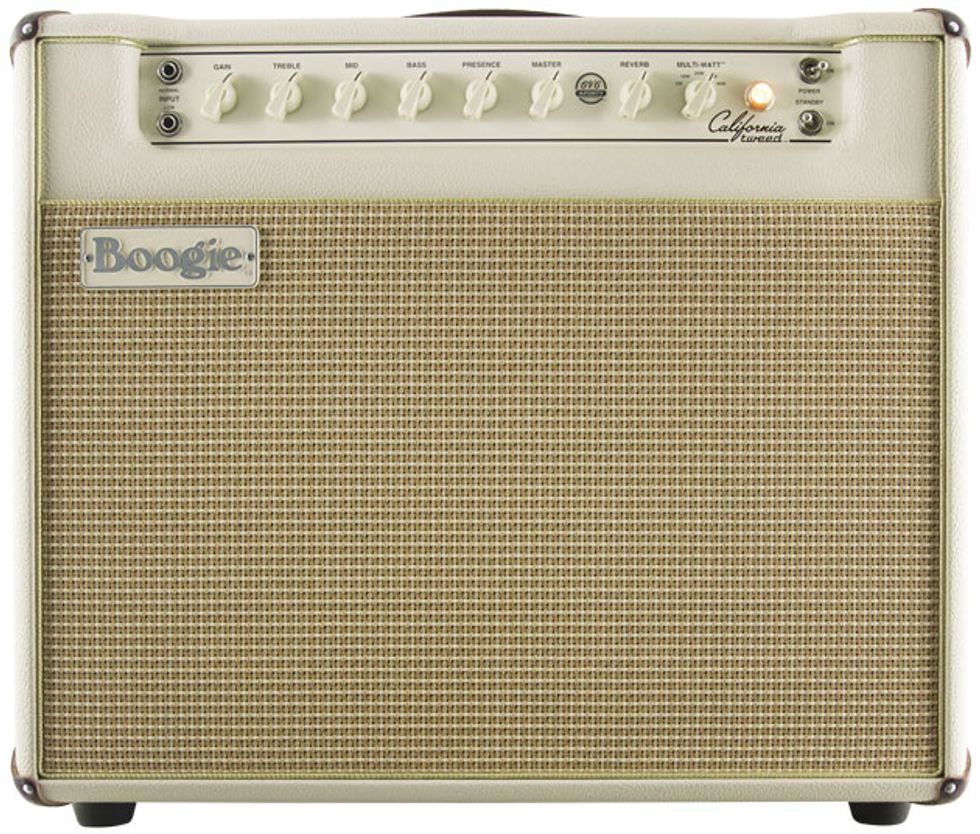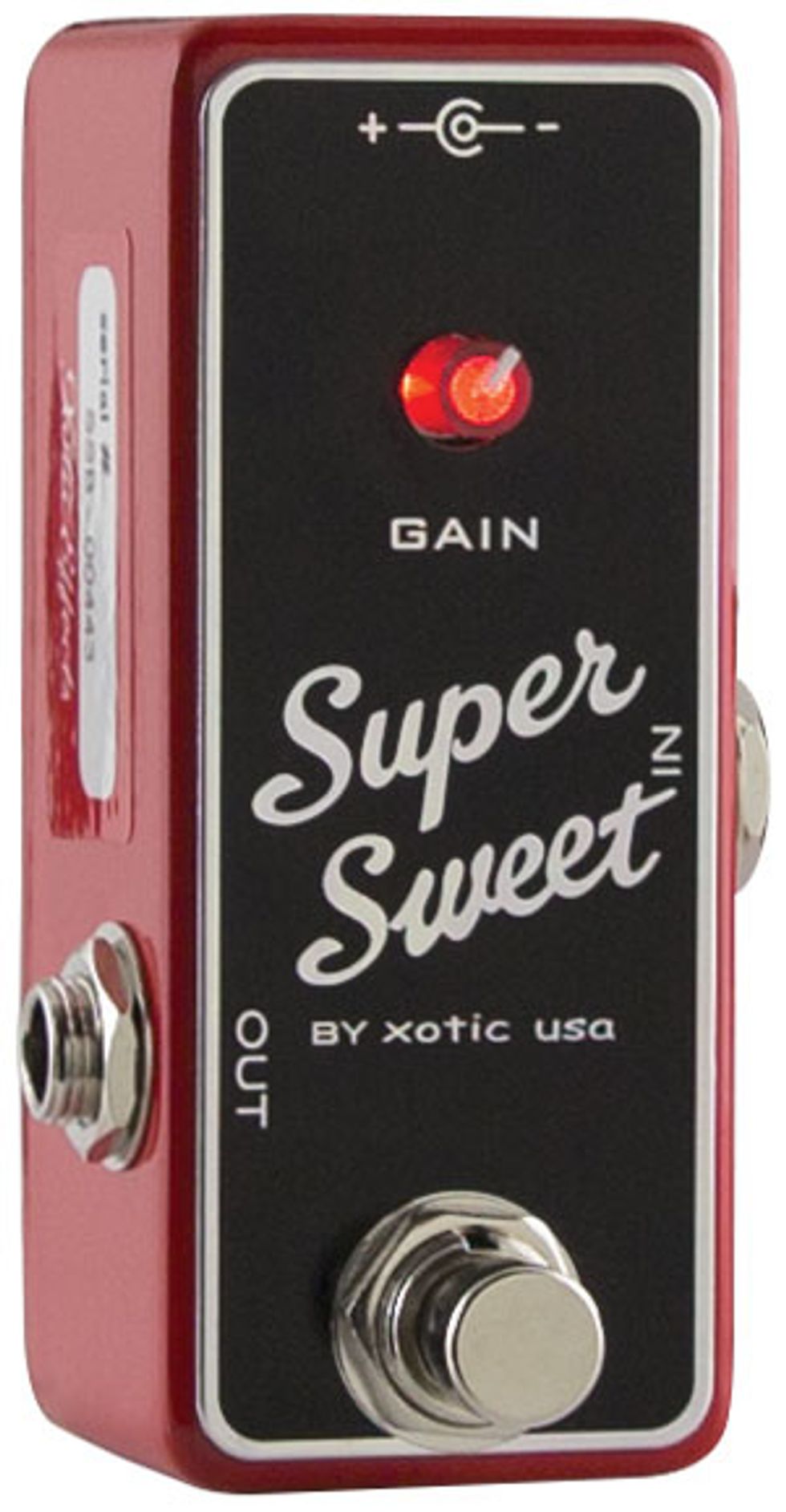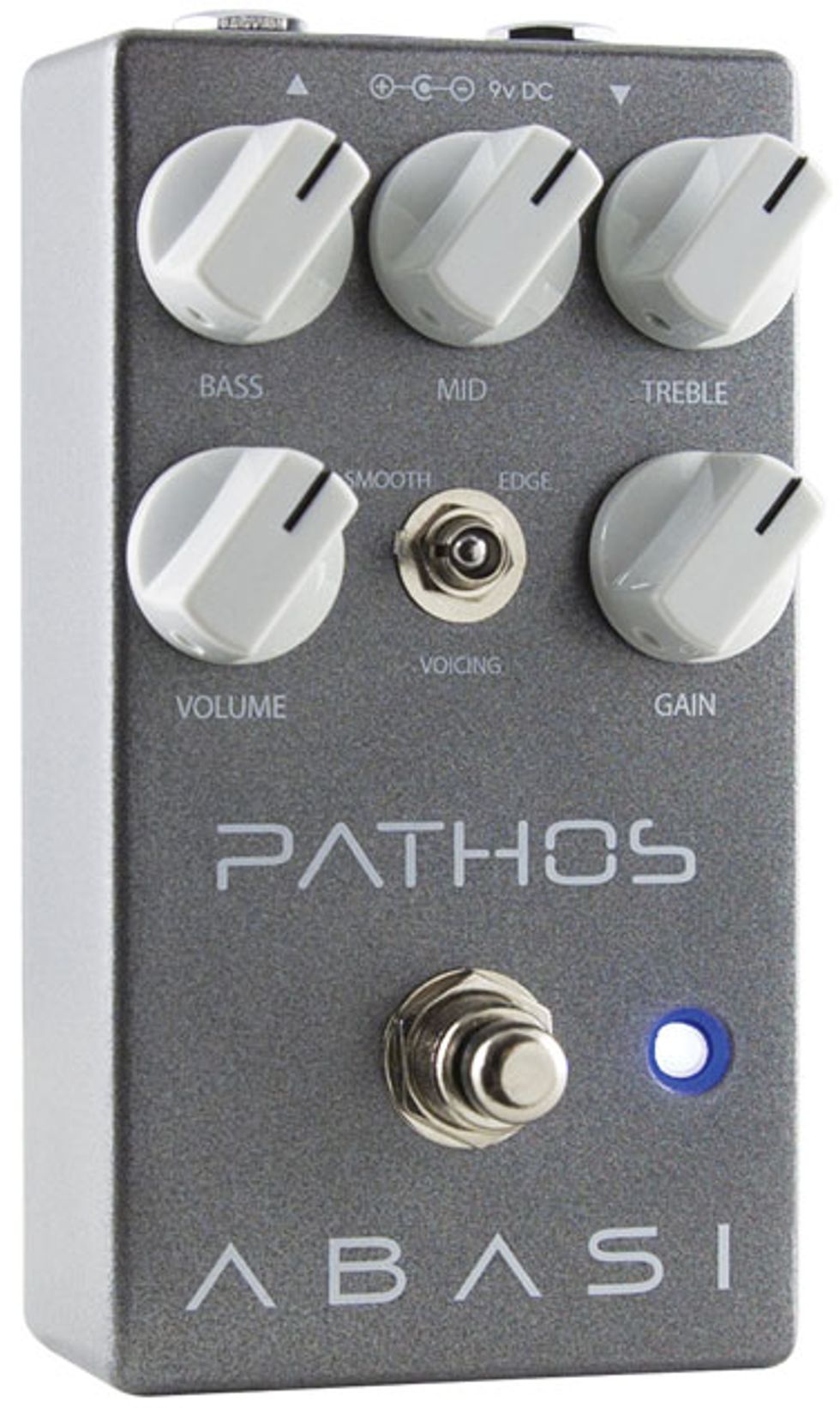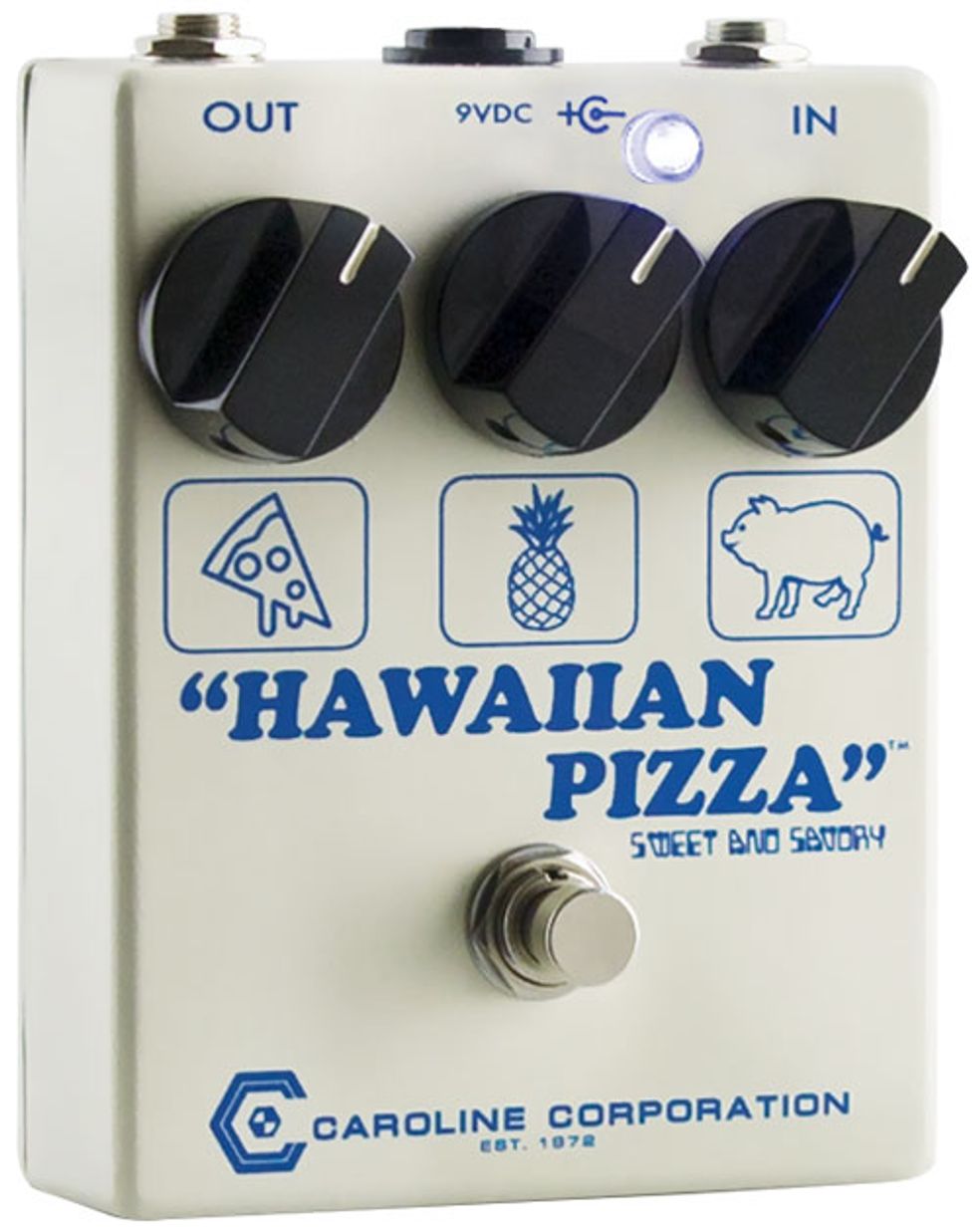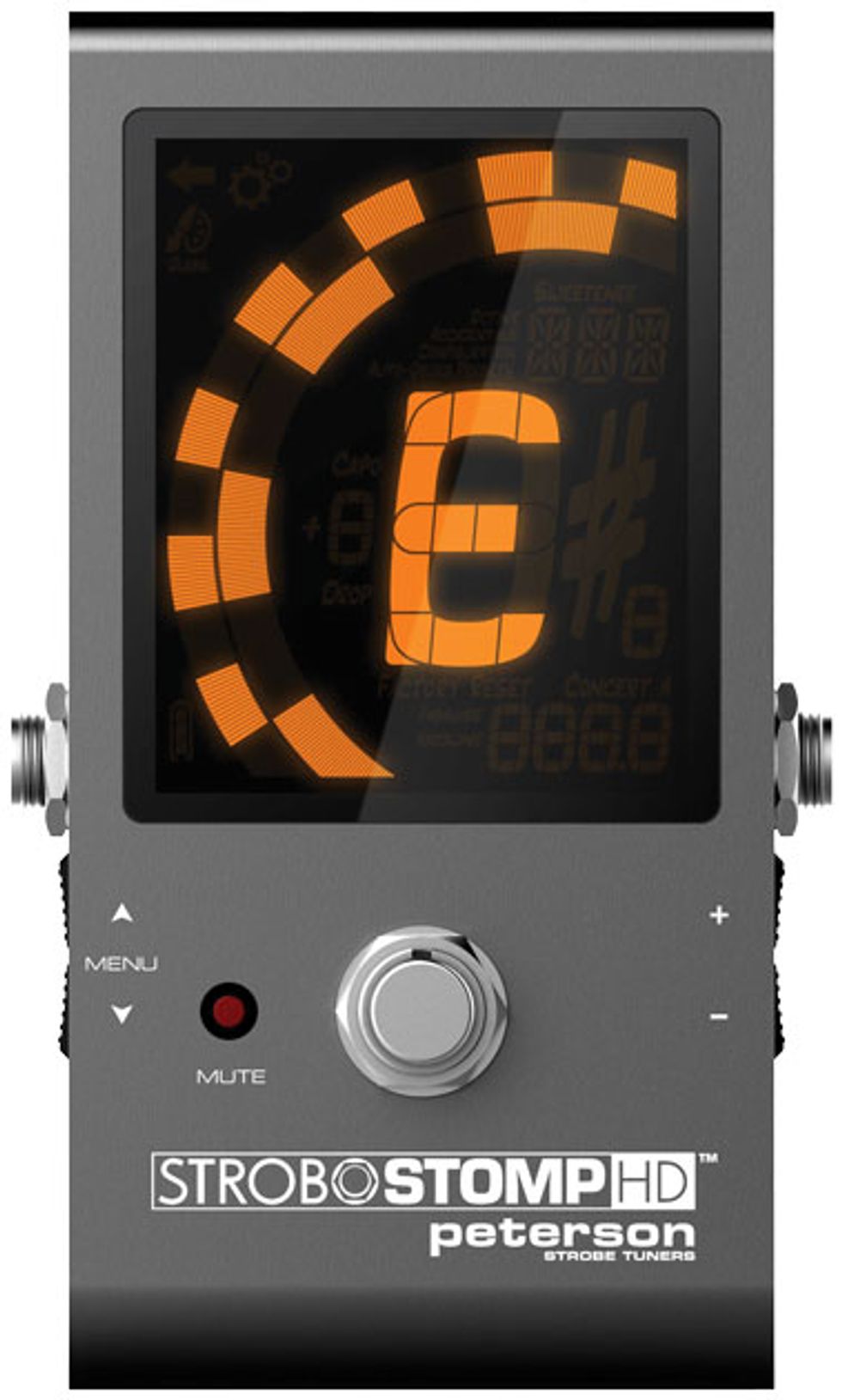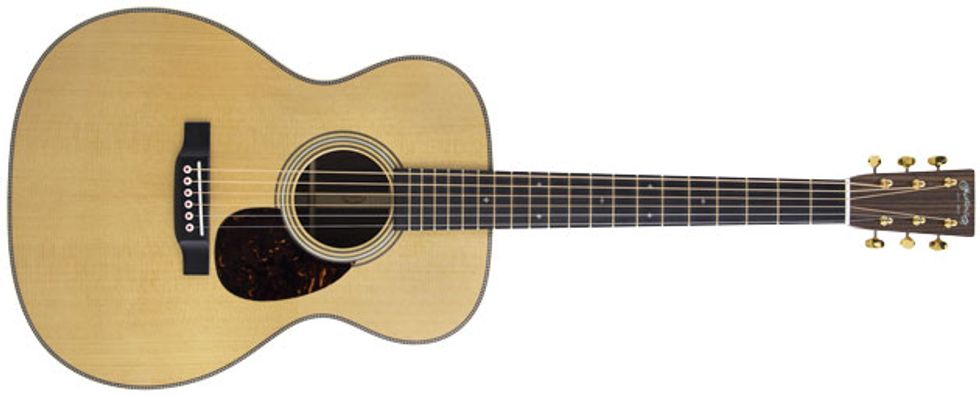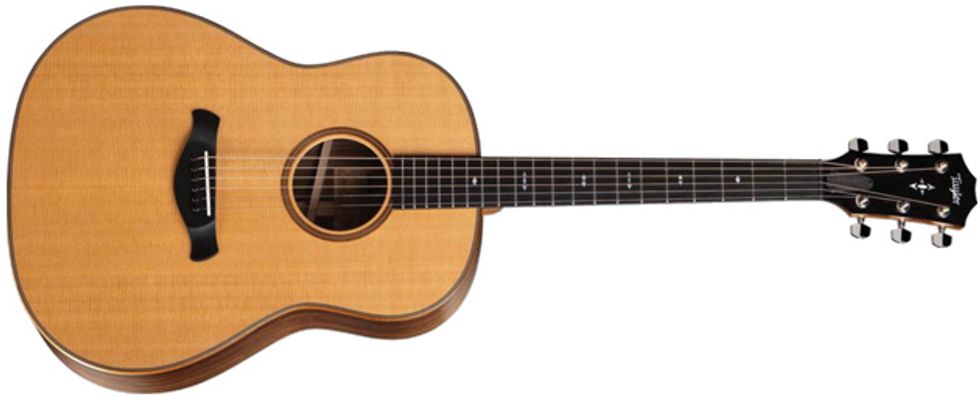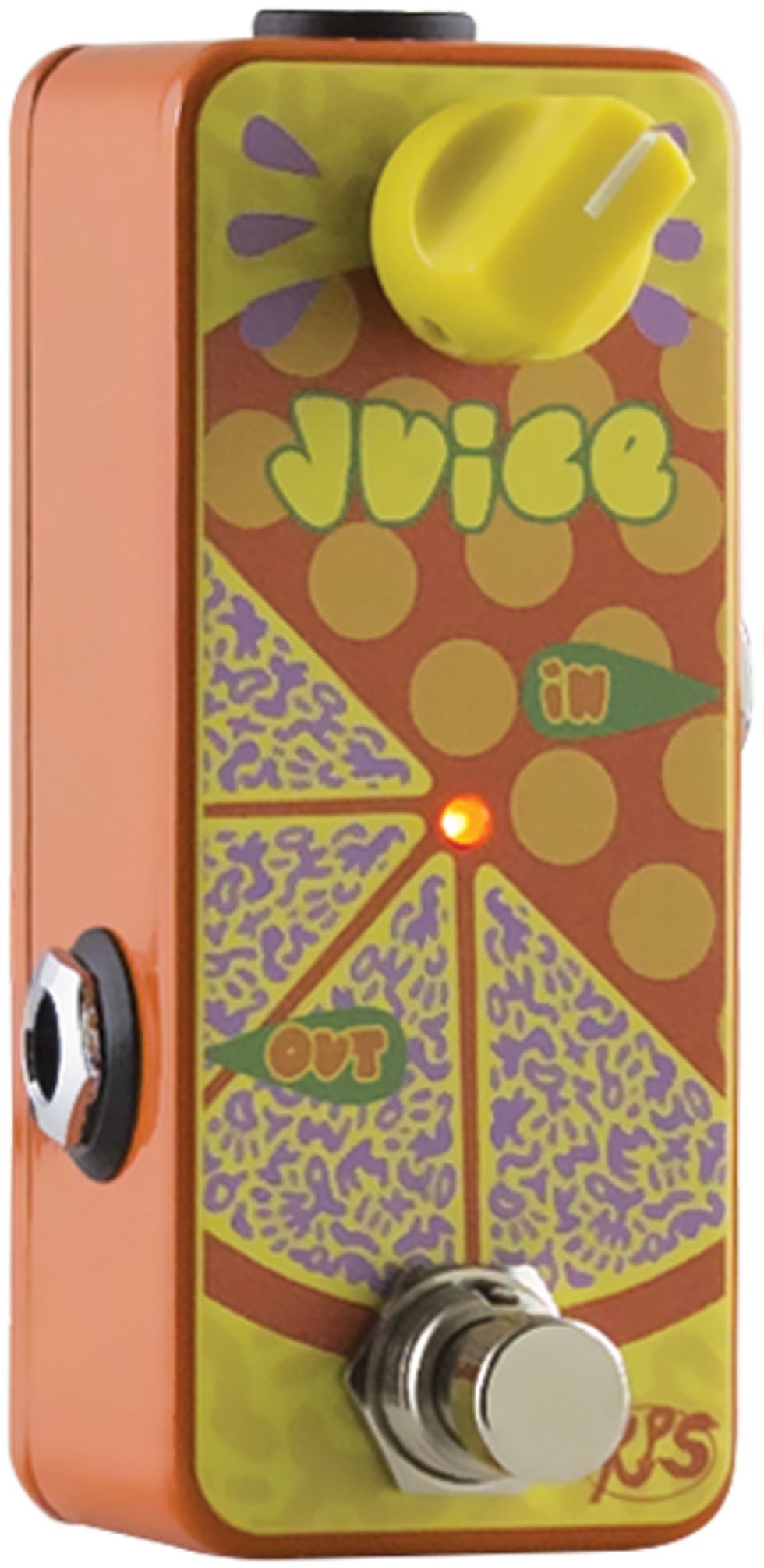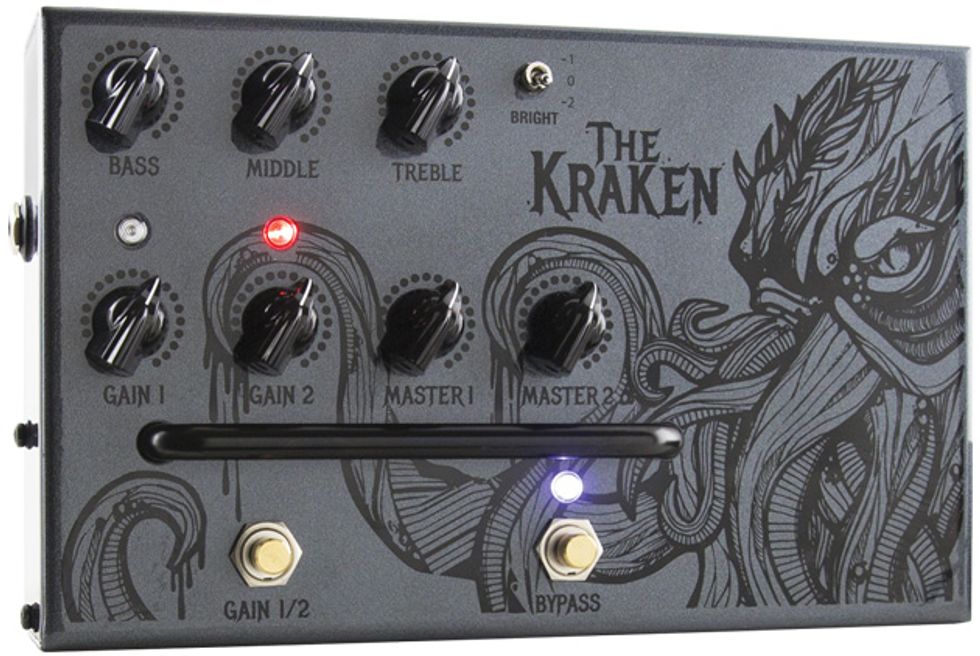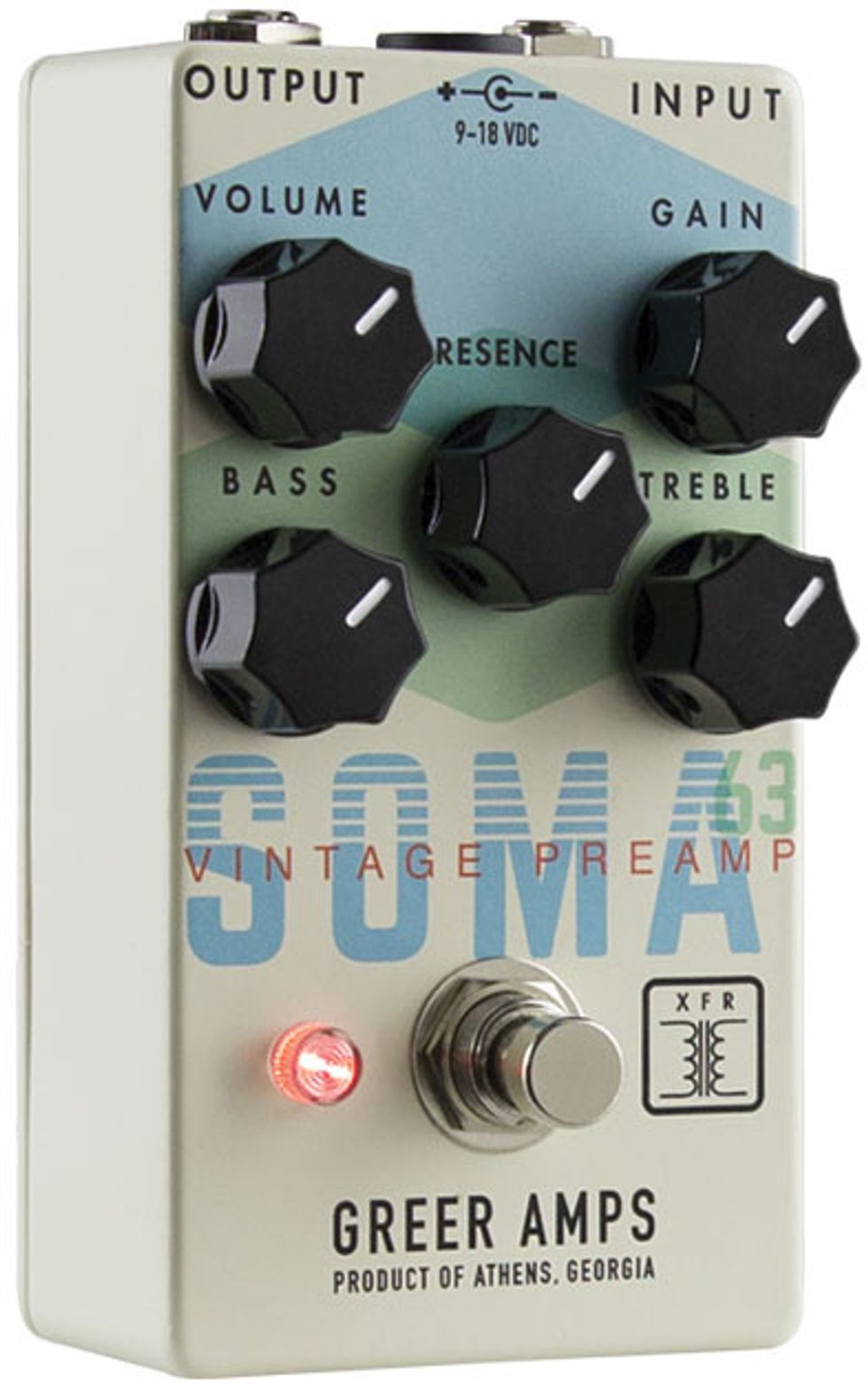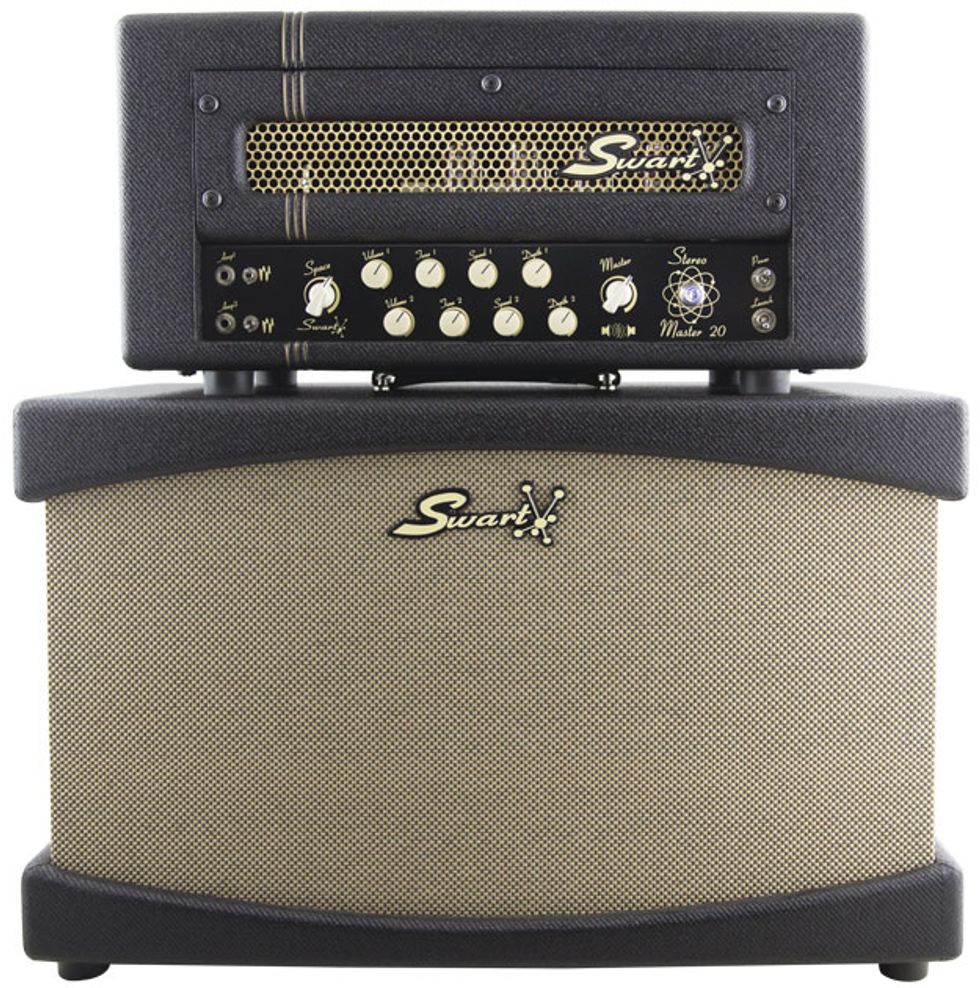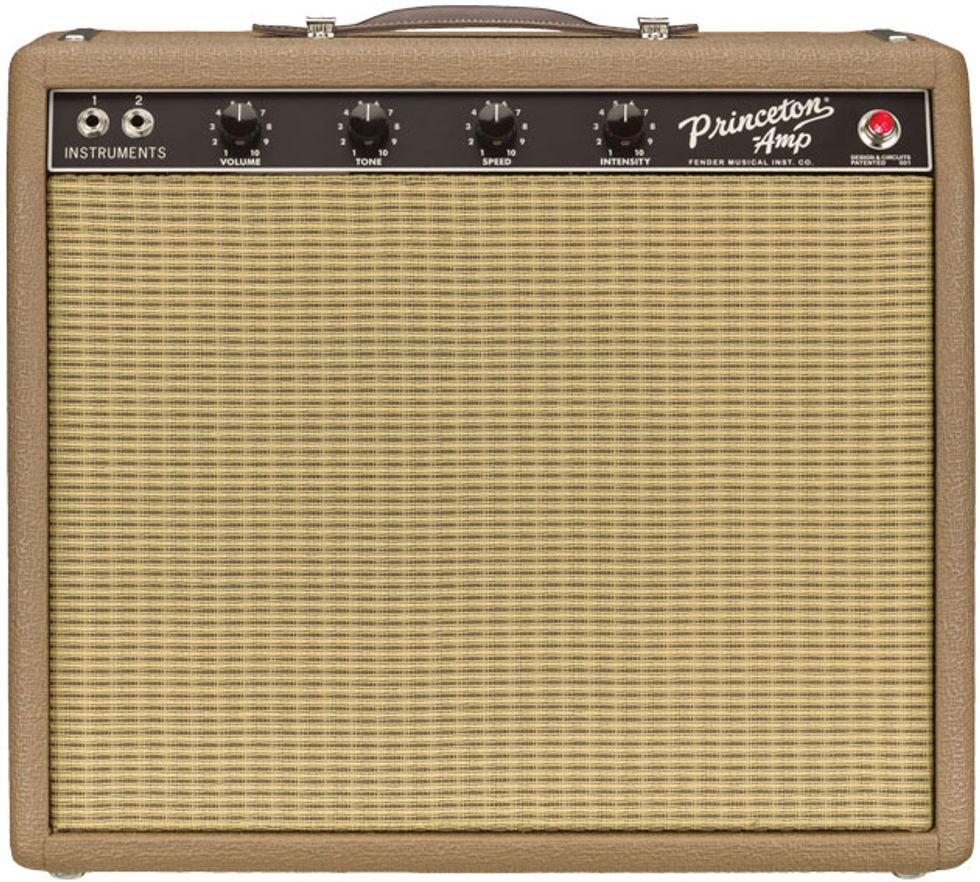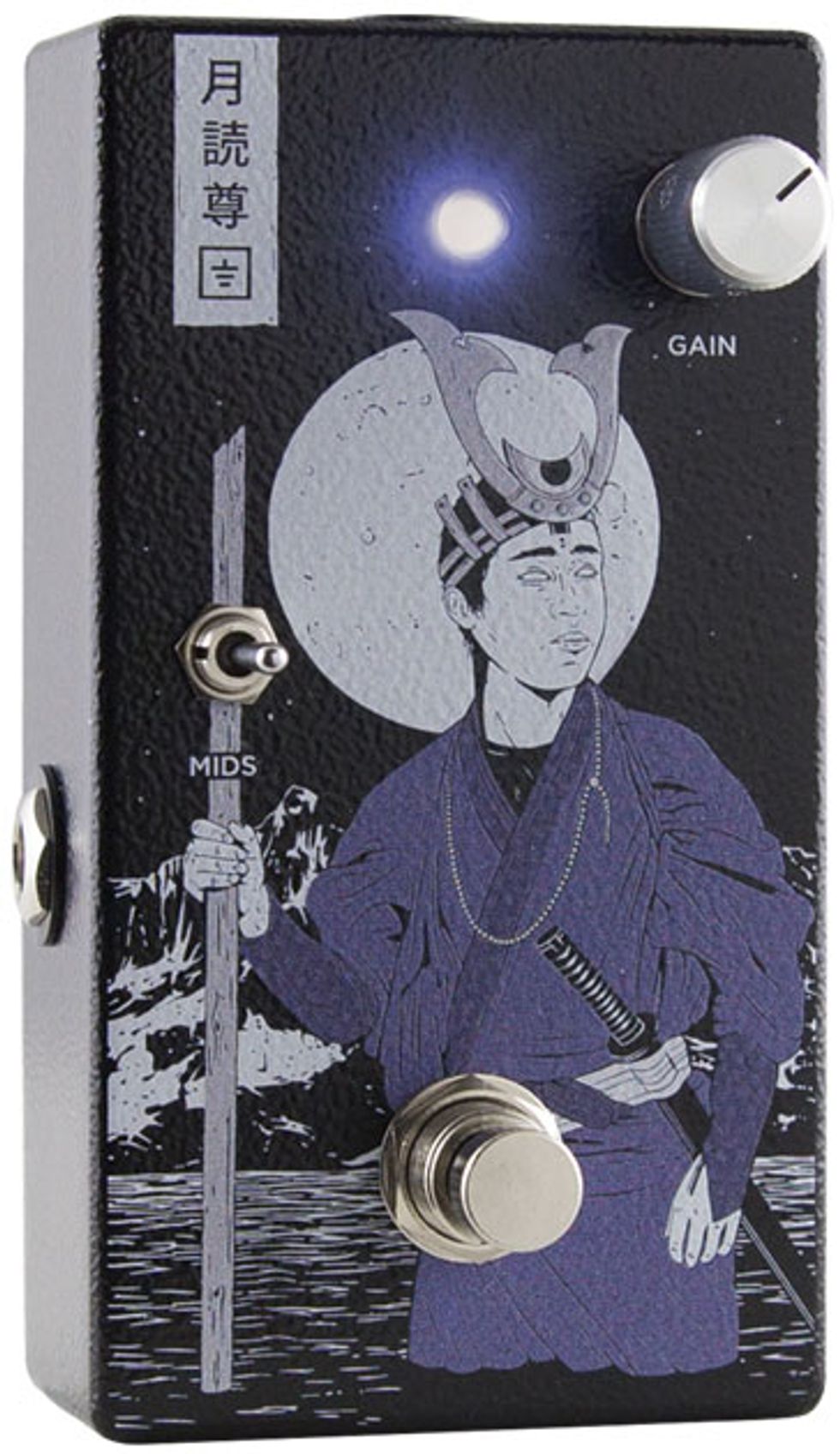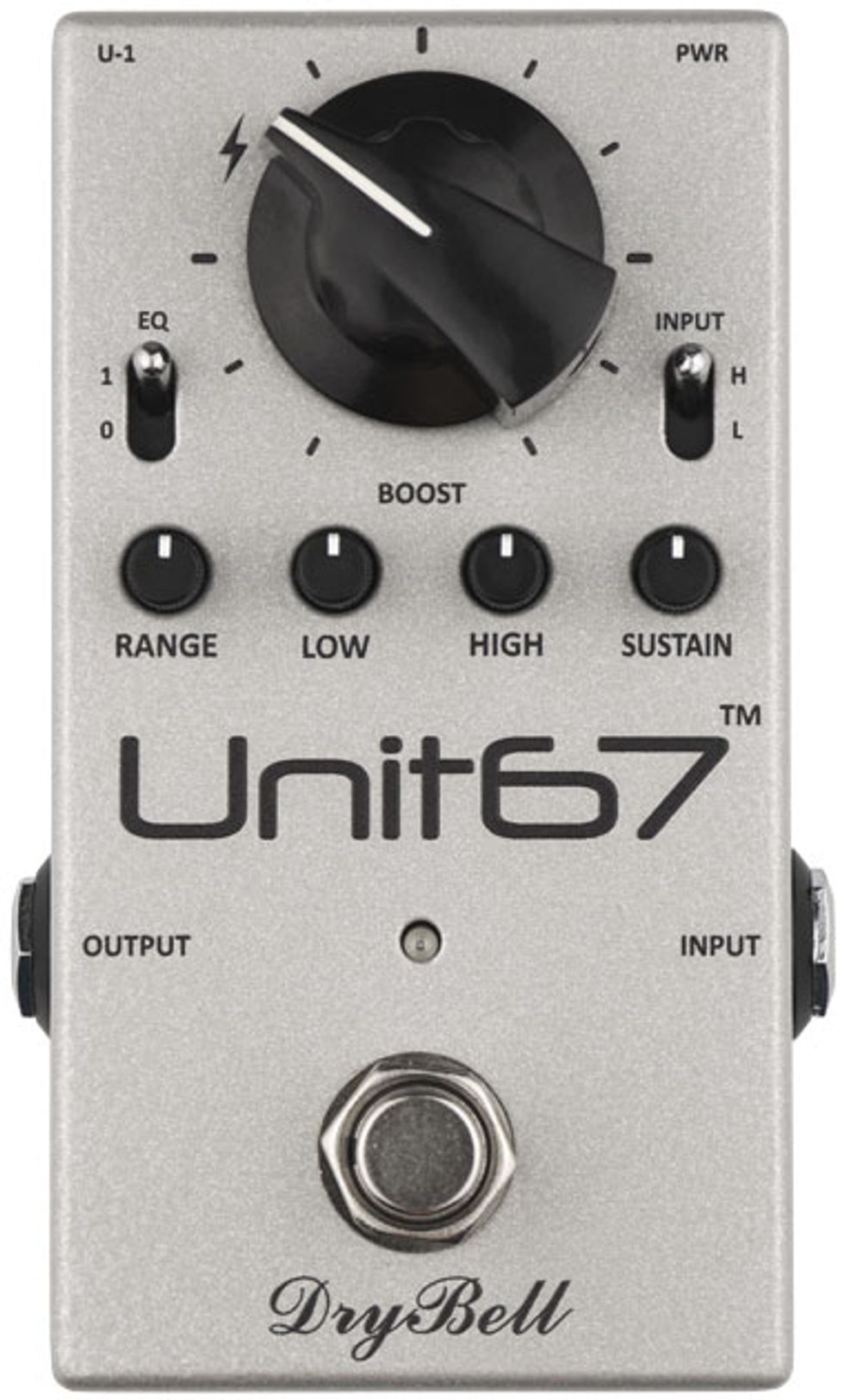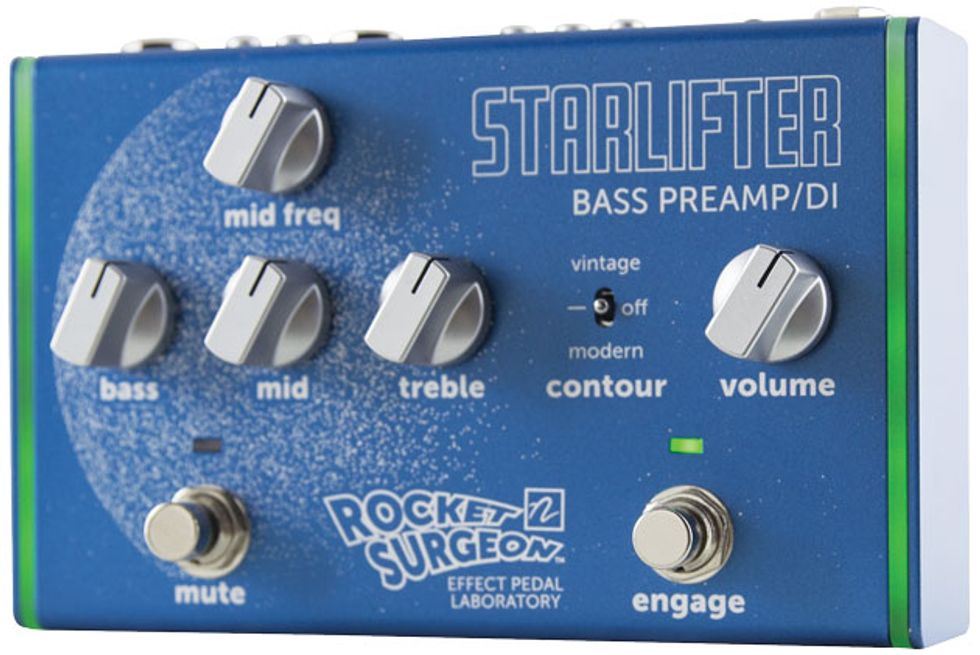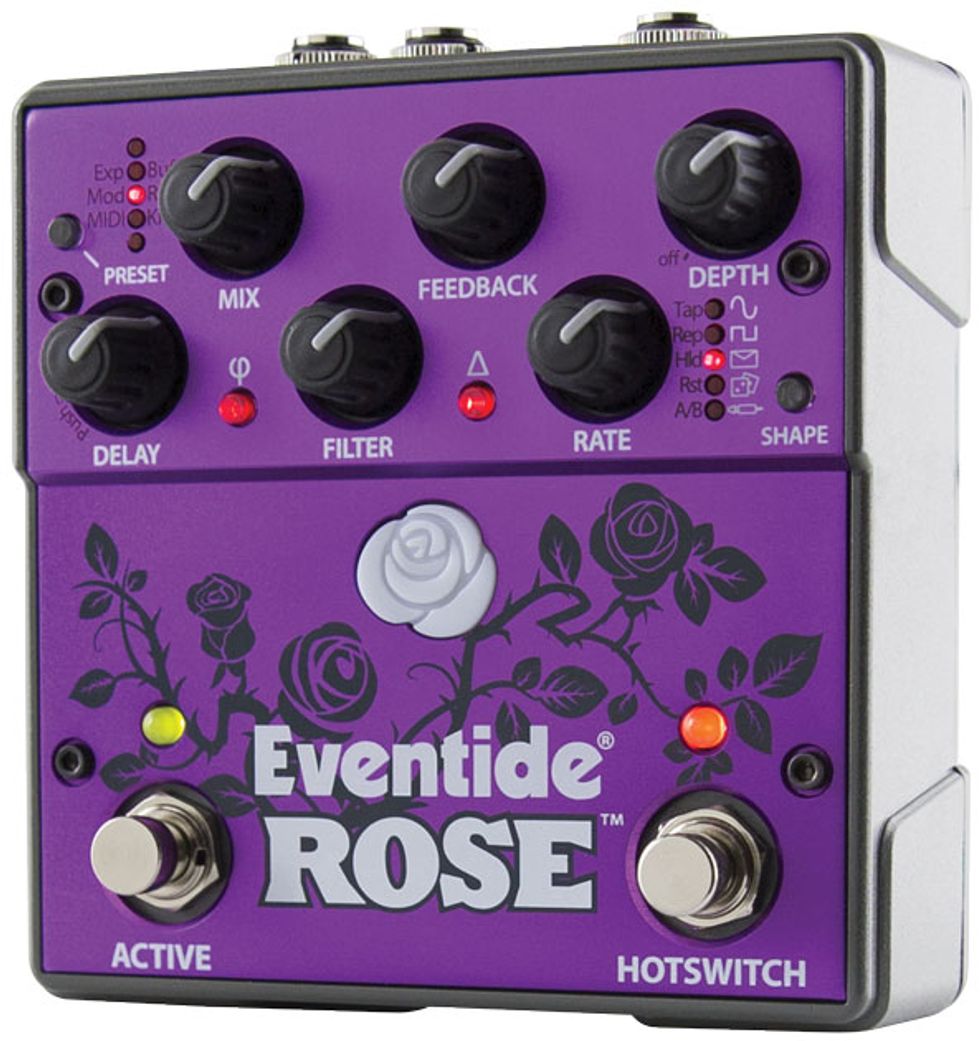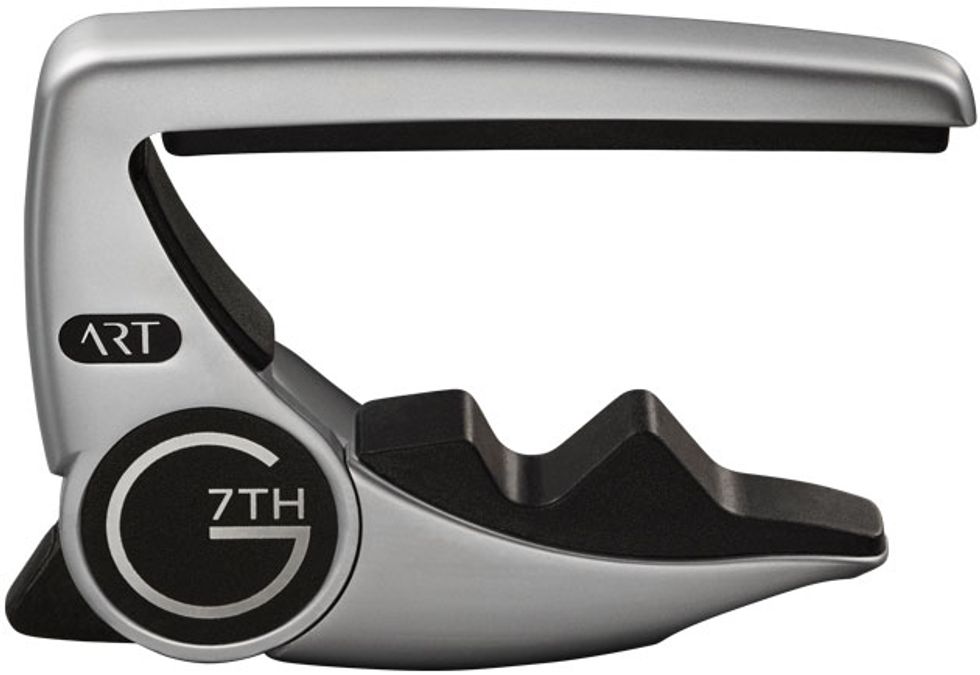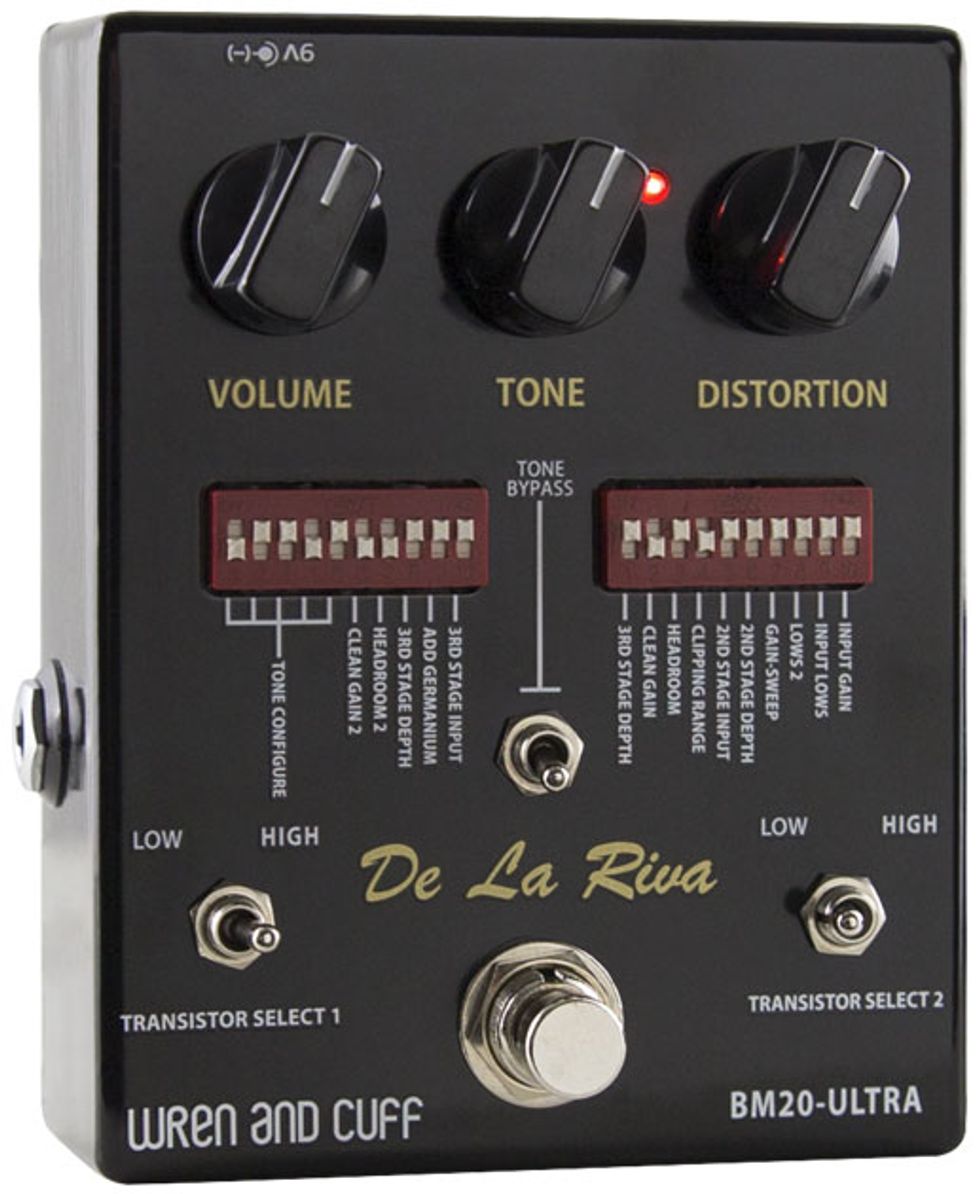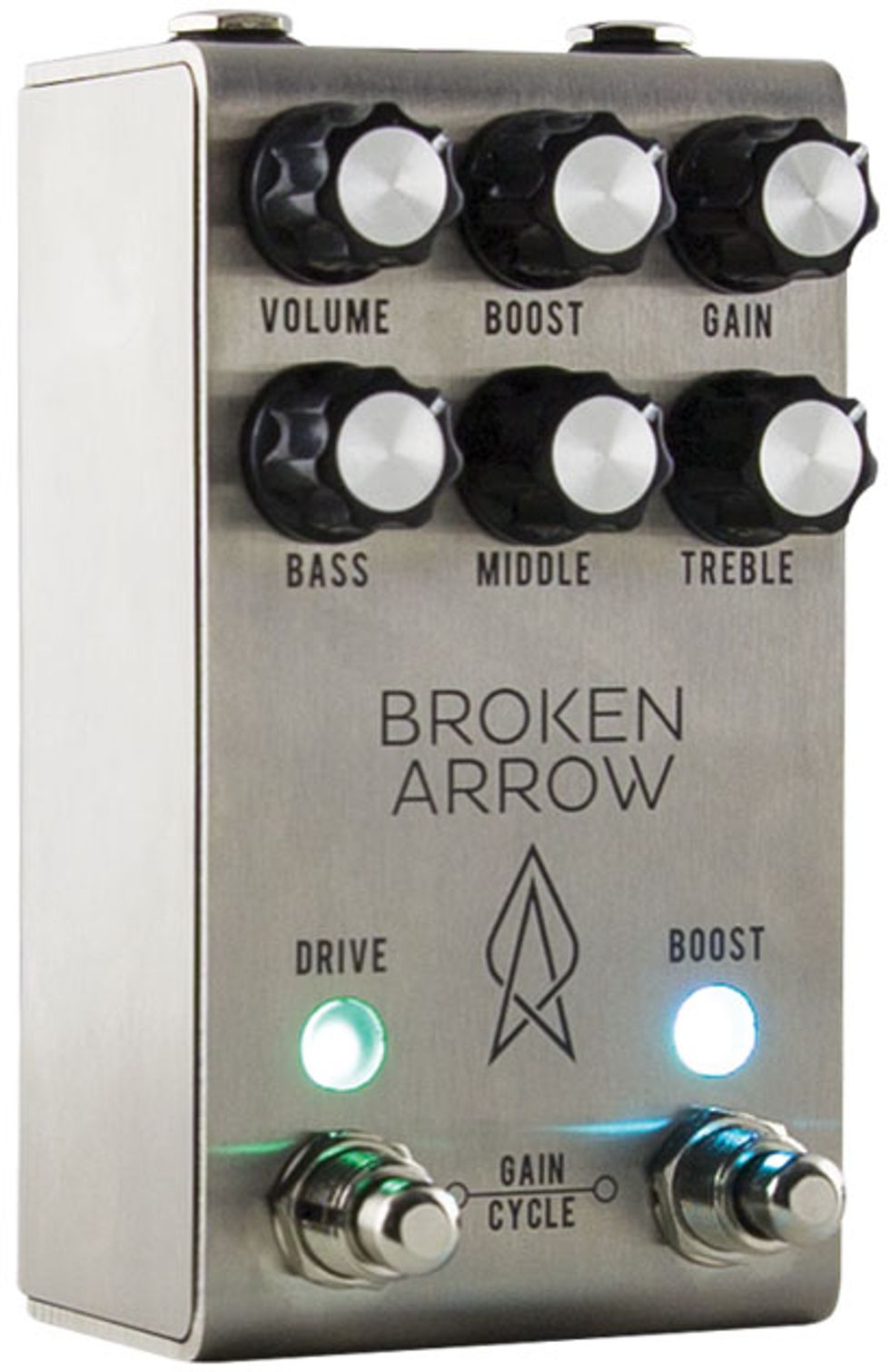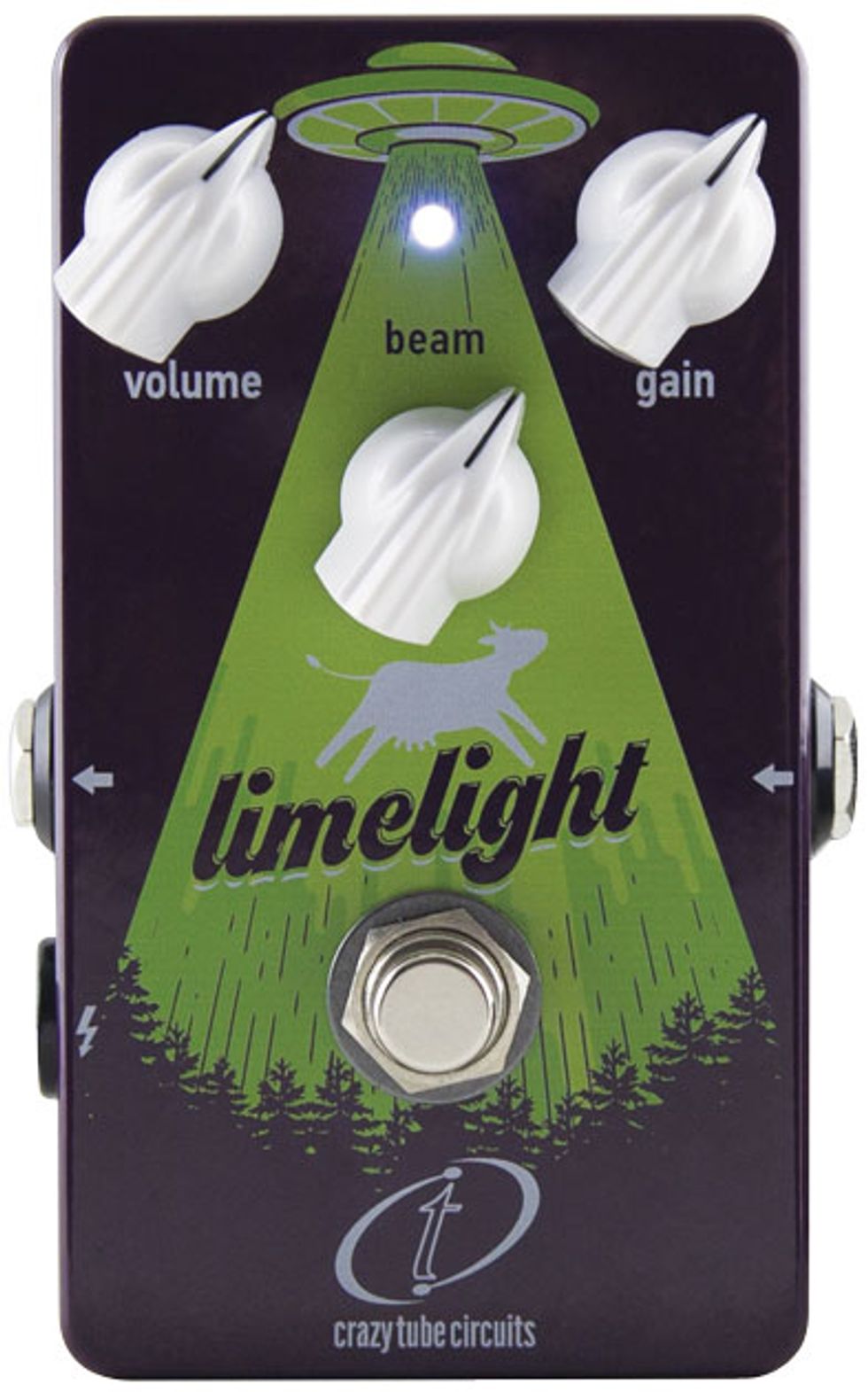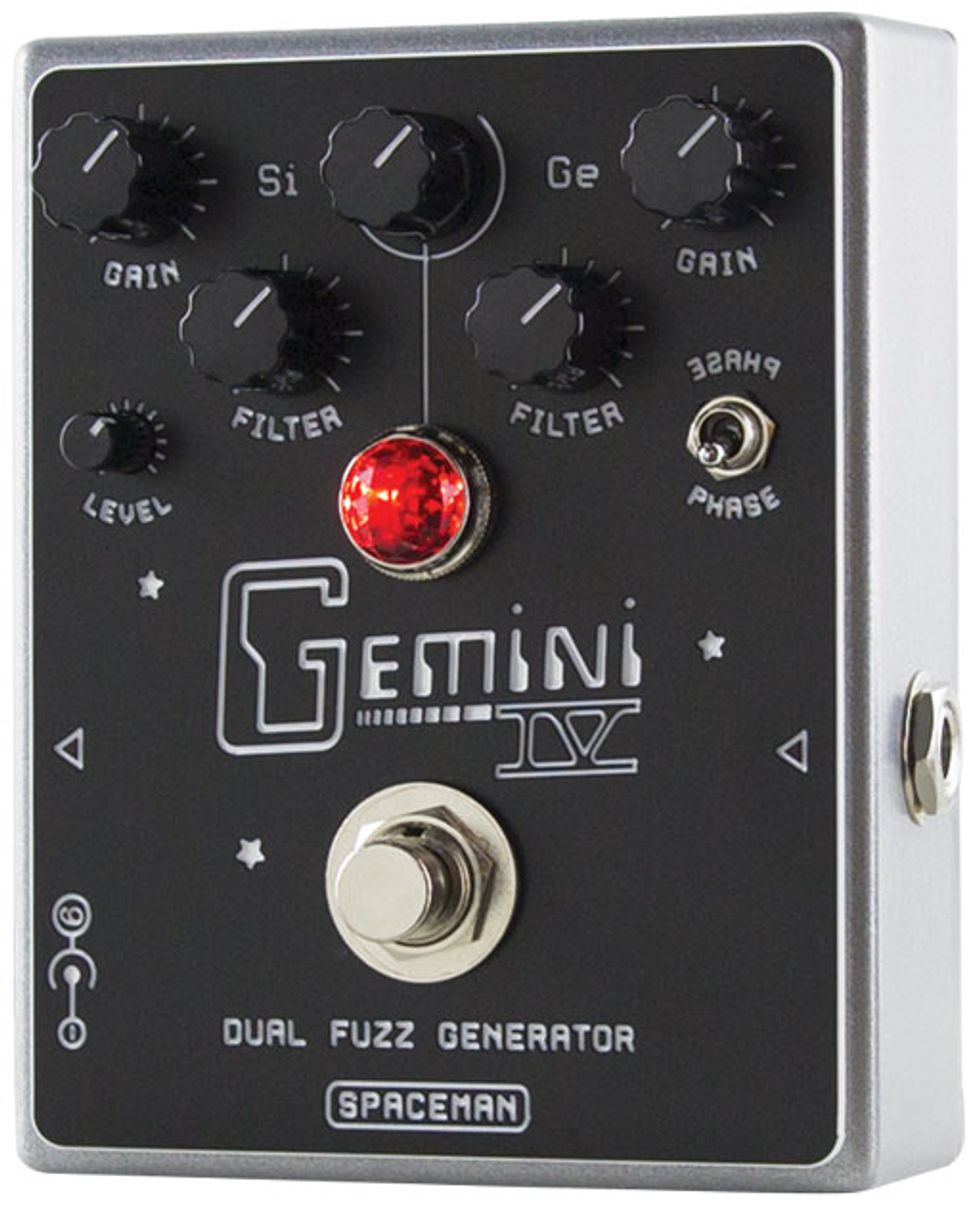 Plus! December Premier Gear Award Winners!
Read the full reviews on the pages indicated below!
1. Peavey Invective.MH — $699 street, peavey.com
2. Chase Bliss Dark World — $349 street, chaseblissaudio.com
3. Comins CGS-16 — $2,399 street, cominsguitars.com
4. Ernie Ball Music Man Short-Scale StingRay — $1,999 street, music-man.com
5. EBS MicroBass 3 — $349 street, ebssweden.com
When it comes to fine-tuning your tone, guitarists often forget the value of a good speaker. ToneSpeak's new models offer a wide range of versatile end-of-the-signal-chain options, in classic to fresh flavors.
Electric guitarists are constantly on a tone quest, but too often we forget to look in the most obvious place: our amp speakers.
In many ways, this oversight is totally understandable. Hey, it's easy to obsess about a gorgeous instrument sporting a flame maple top or classic vintage vibe. And there's a vast array of pedals and effects out there screaming for our attention. (Yes, we used "screaming" intentionally. Please don't hate us.) Of course, pickups, strings, cables, amplifiers, and preamps also have a big impact on our tone.
However, it's important to remember that
every
item in our signal chain eventually goes through our amp's speaker­—the crucial transducer that converts electrical impulses into sound.
The speaker always gets the final word in our musical conversation. It is literally the last piece of gear that we control before our playing reaches the listener's ears or the sound engineer's microphone. And if we're wondering how to upgrade our overall sound—or breathe new life into a battle-weary amp—maybe it should be the first place we look for answers.
ToneSpeak, a newly launched speaker company based in Minnesota, aims to give you some great new options when you select that all-important piece of gear. Since the company's birth in 2021, their goal is to provide speakers that are clearly rooted in classic sounds, but with unique tones of their own.
Modern Speakers Saluting Iconic Predecessors
ToneSpeak's Liverpool 1275—a 12" speaker designed to appeal to Vintage 30 users—provides a case study in the approach. "In selecting what models we wanted to build," explains Anthony Lucas, ToneSpeak's senior transducer engineer, who designed the new speaker line, "we started with American and British roots. We didn't want to copy anything. If you want a Vintage 30, then you should get one from Celestion. It's a great speaker. But we were okay with using a Vintage 30 and a Greenback as an inspiration, to provide a baseline. The first prototype sounded too much like a Vintage 30"—he laughs—"and we knew we didn't want to do that. We ended up giving the Liverpool warmer, smoother upper mids and highs, and a bit more lows."

Lucas knows his stuff: He designed products at Eminence in the U.S. for years before departing the company in 2020 and building the new ToneSpeak line, with help from another former Eminence colleague, Josh Martin.
"At this company, most of us are musicians and involved in music," says Lucas, "and all of us speak the language of tone, so that's how ToneSpeak came about. We talked to musicians and manufacturers and asked what they liked and didn't like about various speakers. We tried to respond to them by keeping what they liked and improving on the things that they didn't."
Plenty of 12" Options—and Other Sizes, Too
The Liverpool 1275 is one of five 12" speakers in the growing ToneSpeak line. Other models include the British-inspired Birmingham 1275—a natural fit for fans of the G12H Greenback, with balanced, throaty midrange and lots of articulation—and the formidable Manchester 1290. A high-powered brute, the Manchester will appeal to any player who loves the Celestion Classic Lead but seeks a bit more flexibility. "The common complaint about high-powered speakers is that they sound sterile unless you push them pretty hard," notes Lucas. "So, we designed the speaker to sound very musical even at lower volume, while still being able to handle 90 watts and sound great. It's probably our most balanced, most transparent speaker in the whole line."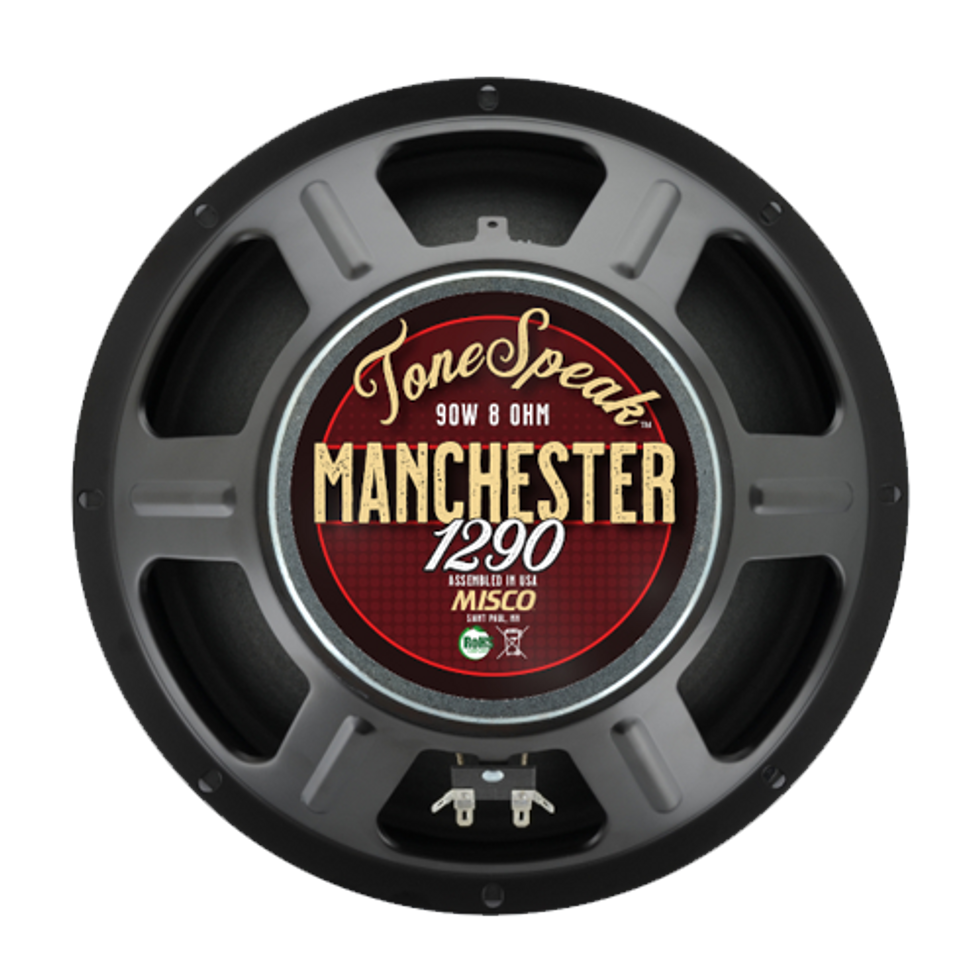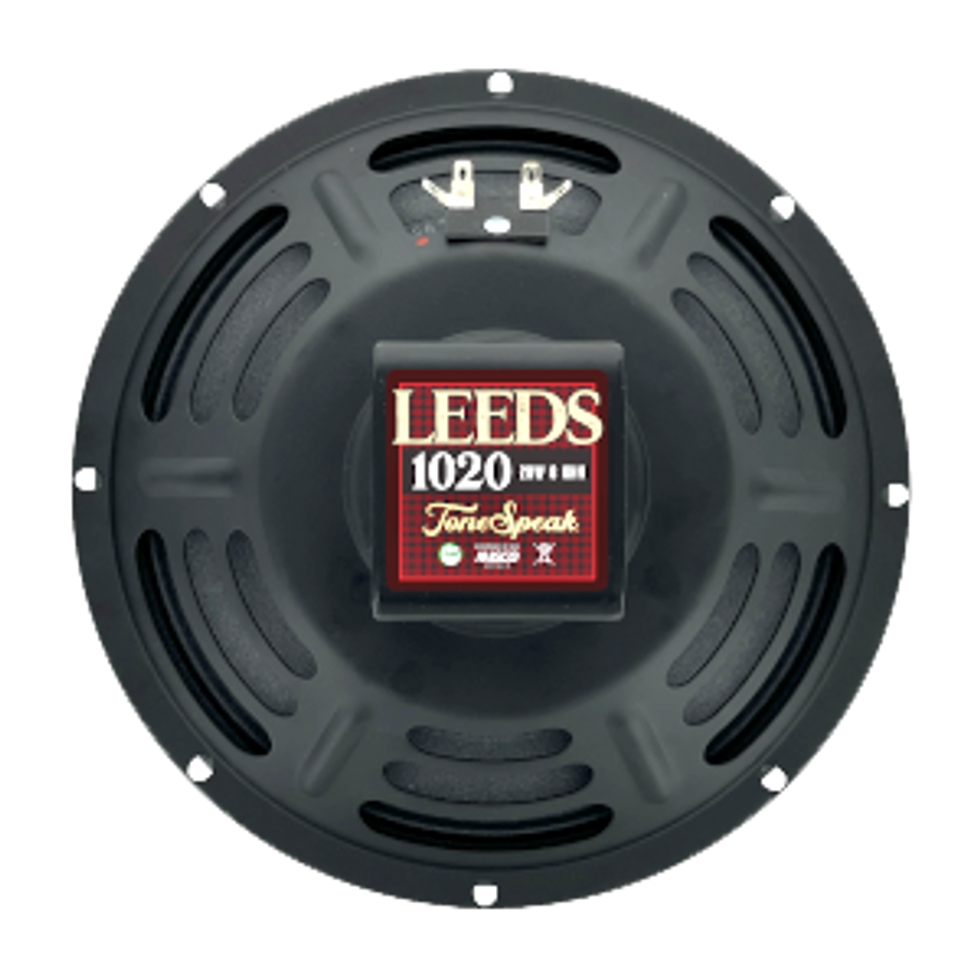 If you've got a 4x12 closed-back cab that could use an upgrade, ToneSpeak's Birmingham or Liverpool models are your go-to options for classic tone bliss. And if you want to raise the aggression factor a notch or two—while still sounding great at lower volumes—the Manchester might be your cup of tea.
ToneSpeak: The Chris Condon Demos
Seeking a specially individualized tone that perfectly fits your unique style? Blending two different speakers with varying tonal characteristics in a 2x12 or 4x12 cabinet can produce amazing results. Just ask Robben Ford: He's using the Austin 1250 and the Manchester 1290 in his Little Walter 2x12 cabinet.
On the other hand, if you're outfitting an open-backed combo, ToneSpeak's 12" offerings include a pair of American-based speakers: the Austin 1250 (the same one Robben Ford uses—see above) and New Orleans 1250.
The Austin harkens back to the classic Eminence GA-SC64 speaker. Looking to upgrade your Deluxe Reverb? This is the ticket. "The Austin 1250 is more or less transparent, so you really hear the amp," explains Lucas. "We brought the mids up—because guitar is a mid-dominant instrument—so they're more forward and clear without being harsh. The highs are really open and it's very solid in the lows."
ToneSpeak: The John Szetela Demos
The New Orleans is designed for players who like the smoky, subtle tone of a hemp cone. "We felt that other hemp-cone speakers are a bit too dark," says Lucas, "so we designed our hemp cone to have a more open sound. It's still warm and smooth, but it fills the room and takes to distortion really well. The high end doesn't sound like it has a blanket put on it."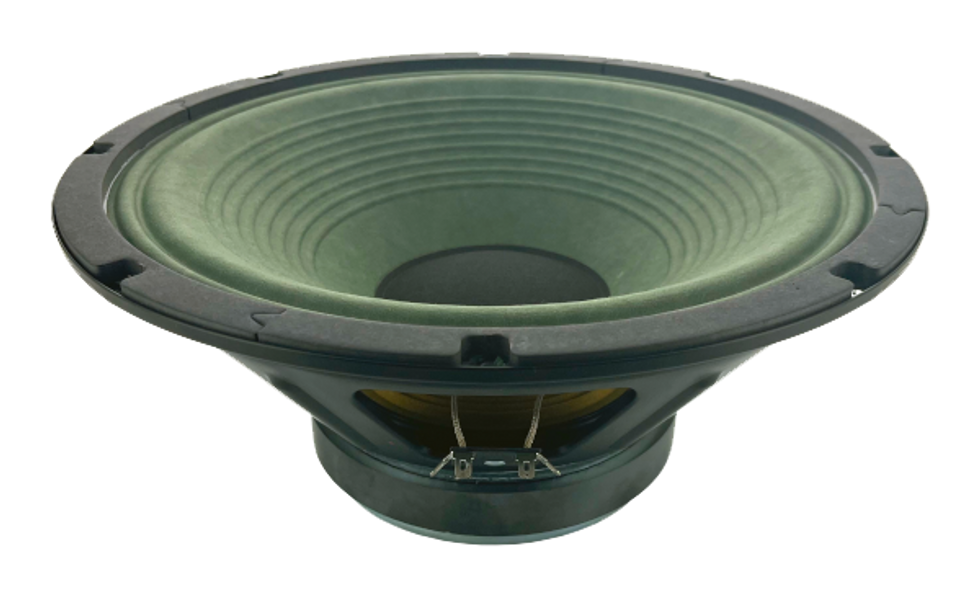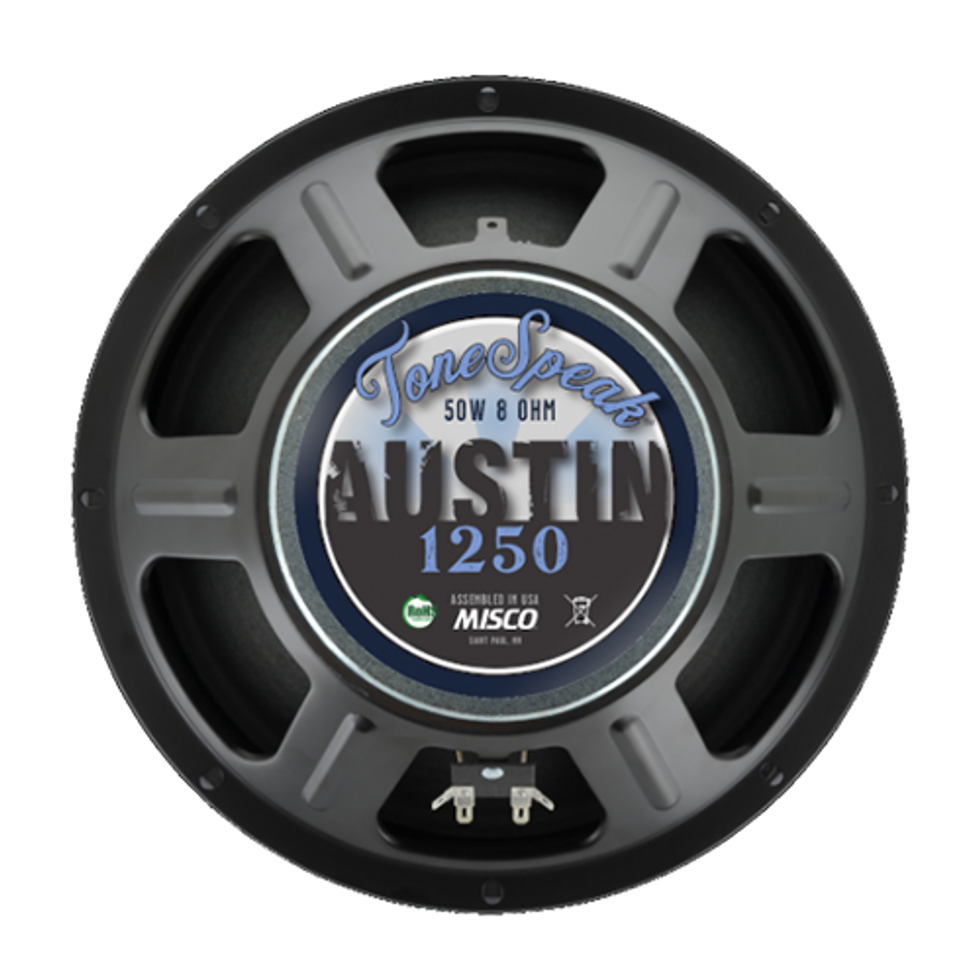 ToneSpeak also offers a range of speakers in other sizes. The company's four 10" models include American-inspired options (the Boston 1020 and Minneapolis 1050) and British voicings (Leeds 1020 and Glasgow 1050). And a pair of 8" models include a British-inspired Belfast 820 and American-voiced Detroit 820, with a hemp-composite cone that makes it perfect for Tweed Champ enthusiasts.
In designing the broad range of ToneSpeak's product line, Lucas considered all of the components that go into a guitar speaker and affect its tone: cones, coils, and spider suspension. He also delved into a factor that might not be familiar to most players: edge doping—treating the edges of the speaker cone with a substance that works as a shock absorber, to keep the cone under control at high volumes. "We compared a few different edge dopings, which have a big impact on defining upper mids and highs. They can sometimes roll off the highs too much if you're not careful. We developed our own proprietary edge doping, which I'm really proud of. It makes a big difference in the sound of the speakers and we're using it on the entire line, except for the New Orleans hemp-cone speaker, which sounded better without any doping at all."
If you're wondering how a brand-new speaker company can offer so many models so quickly, the answer is simple: They are allied with the long-established builder MISCO, aka the Minneapolis Speaker Company.
An Ongoing Legacy of U.S.-Made Speakers
Launched in 1949 by Cliff Digre, a World War II veteran with a deep interest in electronics, MISCO has been led by Cliff's son, Dan Digre, since 1990. The company builds a dizzying array of products and speakers for a variety of industries—including aerospace—many of them far-removed from the musical instruments realm.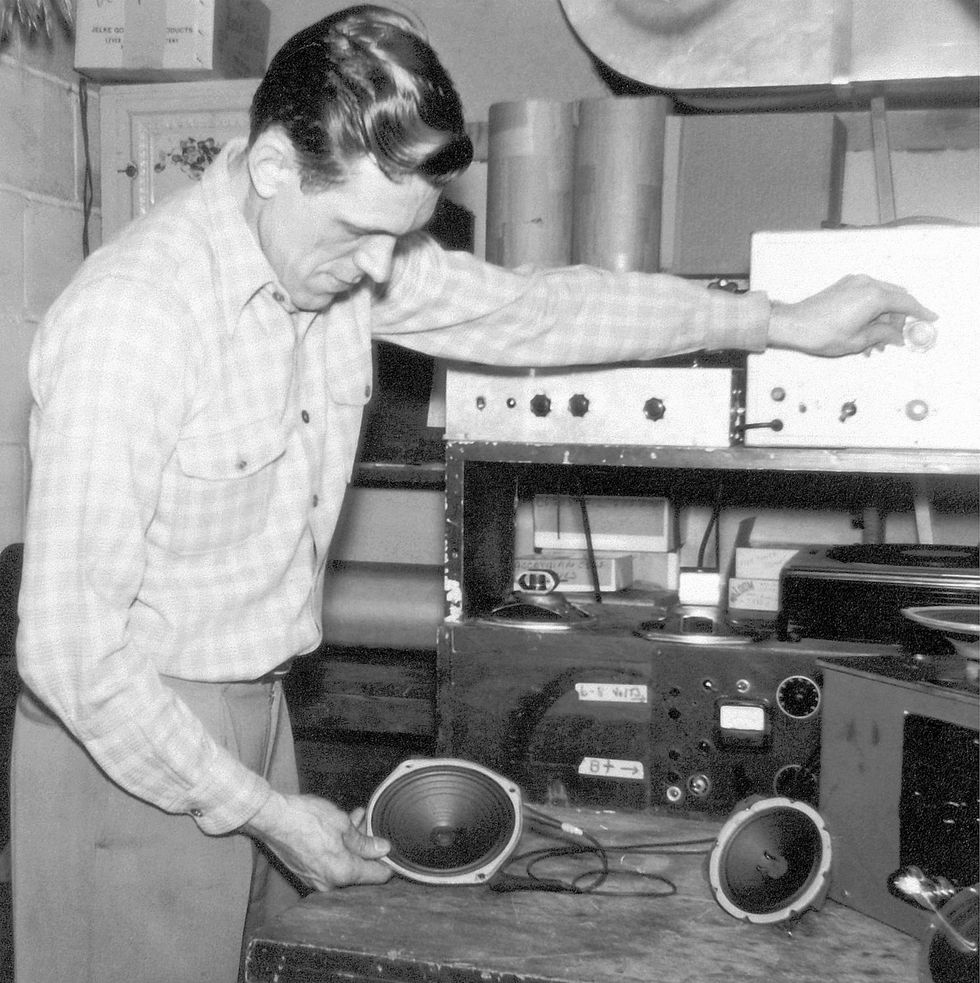 MISCO founder Cliff Digre tests an early speaker in his workshop.
However, MISCO has been making OEM guitar speakers for more than 60 years, and in the 1960s even had its own brand of speakers called Redline, that featured red cones. So, when MISCO partnered with Anthony Lucas to launch the ToneSpeak brand, the company possessed decades of know-how in the guitar-speaker arena. It was a perfect opportunity to fill a need in the marketplace. "Anthony had a lot of experience designing speakers when he worked at Eminence," notes Digre. "For decades, our core has been OEM, which by its nature means people are asking you to do things for them. ToneSpeak exists because the market was asking for some alternatives to what was out there, with an American brand behind it."
Digre readily acknowledges that building guitar speakers presents a unique set of challenges—starting with the end user's tastes and preferences. "Guitarists have an amazing sensitivity to tone color. These players have fabulous ears—they're very discerning, and I have a great respect for them. The philosophy of designing a guitar speaker is different from almost any other type of speaker because it's part of the sound of the instrument. Most other speakers are designed for the signal to pass through it as uncolored as possible. But the guitar speaker requires the color of the driver to become part of the instrument. And it's not a commodity: You need to be able to consistently, repeatedly replicate the tone color. Controlling the variables that affect tone color is very important. MISCO has the means of measuring and controlling those factors."
The Science Behind the Speakers
MISCO's engineering and manufacturing expertise is the secret sauce behind ToneSpeak's rapid rise. "There's some serious engineering in this company used by a lot of different industries," Digre admits. "MISCO builds the speakers for NASA. They're used in the space station and the Orion spacecraft that's going to land on Mars one day. While those aren't musical products, they do require a very specific set of attributes. These are very demanding applications, and your quality really has to be top notch."
Those high standards inform the entire approach behind ToneSpeak. "Whether we're building a speaker for a spaceship or a guitar amp, we're devoting the same attention to detail and consistency," Digre says. "One of our brands uses the phrase 'Our Science, Your Music.' That philosophy applies equally to ToneSpeak. We've got the science of design, the science of manufacturing, the science of testing—but they're all in the service of music. By design, I want musicians to be in this company, because a musician is going to understand a lot of things that a pure engineer is not. We need to have the musical perspective embedded into the DNA of the company."
Digre's outlook is perfectly aligned with Lucas' stance on speaker design, and the satisfaction he gets when they've nailed the formula just right. "I get a smile when a real player gets a hold onto a tool that I've made and they connect with it," Lucas says. "You can always tell by watching and hearing them. They can't stop playing. They're hooked. It's like they get lost in the music. That what really brings me joy as a designer. I've done my job."
Ultimately, electric guitarists are the beneficiaries of this approach. Whether you're upgrading your main gigging amp—or resuscitating a garage-sale find—you'll find a new range of options in the ToneSpeak line. So, roll up your sleeves, have some fun, and crank it up. Great tones are waiting for you!
To find a speaker that completes your sound, head over to ToneSpeak.com
Spring-reverb junkies rejoice: This brilliant offering from France puts three amp-rivaling ambience options right on your pedalboard.
Recorded using a Squier Vintage Modified Telecaster Custom with Curtis Novak Tele-V bridge and JM-V neck pickups going into a Ground Control Tsukuyomi boost (set at 9 o'clock) and then into a Warehouse G10C/S-equipped 1976 Fender Vibrolux Reverb (with reverb off) miked with a Royer R-121 and feeding an Apogee Duet going into GarageBand with no EQ-ing, compression, or effects.
Clip 1: Le Bon tank (first bypassed) then with two different settings: 1) All controls at noon and spring-saturation switch off, first in middle pickup position, then neck pickup. 2) Out and low at max, mix at 2 o'clock, and high at 10 o'clock, first in middle pickup position, then in middle pickup position with spring-saturation switch engaged.
Clip 2: Same as clip 1, but with La Brute tank.
Clip 3: Same as clip 1, but with Le Truand tank.
 

Ratings

Pros:

Adds world-class spring-reverb sounds of all stripes to any amp. Great build. Reasonable price.

Cons:

Requires careful pedalboard placement and possibly extra padding, particularly for heavy stompers.

Street:

$349 street (Premium bundle, tested), $249 (Le Bon bundle), $279 (La Brute bundle), $299 (Le Truand bundle)

Anasounds Elementanasounds.com

Tones:Ease of Use:Build/Design:Value:
A forewarning—I'm about to blaspheme. Okay, here goes: The Anasounds Element is a game-changing means of stocking your pedalboard with analog spring reverb that can rival 'verb in classic amps. Hear me out—I've been obsessed with reverb for years, and none of this is said lightly.
How It Works
The France-built Element consists of two units: a 4-knob controller/preamp stompbox that connects via a 3.5 mm-to-RCA cable to one of three available tank sizes. The smallest, Le Bon, is approximately 7"x 2"x 1 1/2", while La Brute is about 9"x 3"x 1 1/2" (roughly the size of a Fender Blues Junior tank), and Le Truand, at 17"x 4"x 1 1/2", is about as big as the tank from a Fender Twin Reverb. (All three are also available in a Premium bundle.) Each tank contains three springs, and includes screws and washers for mounting to your board through holes outfitted with shock-absorbing rubber grommets. All pedal jacks are up top, and controls are straightforward: Mix shifts the dry-to-wet ratio, out governs wet-signal gain (9 dB at max), and low and high adjust the reverberated signal's bass and treble content. A single toggle engages a "saturation" mode.
Lequel Est Pour Toi?
My tests began by running each Element tank through my '76 Vibrolux Reverb, toggling back and forth between the amp's built-in 'verb and Anasounds sounds driven by a Telecaster and a baritone "Jazzblaster" with Wide Range-style humbuckers. My initial impression, even with little Le Bon, was … "Dayum!"
For starters, I heard no difference in the character of foundational tones when the effect was engaged versus bypassed—a testament to Anasounds' incredibly clear preamp. Secondly, even little Le Bon offered a huge array of sounds; everything from a splash of amp-like ambiance to tidal waves of completely legit surf tones. I thought I detected a little more low-end oomph in the Fender's reverb at first, but as I experimented with Element's controls I realized there was hardly a Vibrolux reverb sound I couldn't mimic—plus a jillion more that would be hard to extract from a single-knob circuit.
Even using an RCA-to-1/4" adapter to route my Vibrolux's own reverb into the amp's normal channel—which lets you use that channel's controls to EQ the reverberated signal (a trick I learned from new PG Silver and Black columnist Jens Mosbergvik)——didn't yield tonal variety to rival the Element. And that's not just because the amp lacks a mix control. The Element's high knob is perfect for taming ping-y treble drips or dialing in warmer sounds. But even treble-accentuated settings usually sounded less grating to my ears than extreme Vibrolux reverb settings.
The low control is more subtle, but it's a welcome and important inclusion. Meanwhile, routing the Element through my Jaguar HC50 1x12 highlighted how effective the out knob is at fine-tuning the system for differently voiced amps. The British-voiced Jag' seemed to thrive at advanced out knob levels, yielding pleasingly bristling harmonics, while the Fender's mid-scooped sounds reacted a little more stuffily. As for saturation mode, with low treble settings its chaotic, quasi-fuzz sounds could be a cool niche effect for experimentalists.
The Verdict
The Anasounds Element imbues whatever amp you love with a touch of vintage Fender reverb magic. The main difference between Le Bon, La Brute, and Le Truand is smoother transients and decays as you increase tank size, but at conservative to moderate settings, most players will struggle to hear a significant enough difference—particularly in a band mix—to warrant the extra cash and real estate for the larger options. That said, avowed reverb junkies will thrill at Le Truand's gorgeous depth: With mix straight up, low cranked, and high between 9 o'clock and noon, I found that higher out settings expanded the spaciousness of the big tank's sounds so much that it effectively bridged the gap between everyday amp reverb and more atmospheric digital reverbs—particularly when you feed boosts or overdrives into Element's front end.
Though capable of chaotic violence, this granular delay is also ingenious, inspiring, and endlessly fun.
Many cool tones—and the means to control them. Fine sound quality. Good price.
Definitely not for-everyone.
5
5
4
5
You're about to read a rave review of an innovative and inspiring pedal. Red Panda's Particle 2 is practically guaranteed to take your tones to new places. But before proceeding, be aware that those destinations aren't for everybody.
No Pain, No Grain
The Particle 2 is a granular delay. (Skip ahead if you already know what that means.) The concepts behind granular delay/synthesis originated in the 1960s. The process has been available in music software for some 20 years via such programs as Native Instruments' Reaktor and Cycling 74's Max/MSP. But it's only existed in stompbox form for a few years.
Granular delays divide incoming audio into tiny slices—or particles, if you like. These slices are then subjected, independent of each other, to digital manipulation including time and pitch shifting, delay, reverse playback, phase manipulation, and more. Additionally, any of those parameters can be modulated, producing violent storms of sound. This is not a pedal for the ol' Tuesday night blues jam.
Colors of Chaos
The Particle 2 improves your odds of getting musically coherent results from granular delay's anarchic process. The crucial control is the 8-position mode switch. The role of the adjacent parameter control varies from mode to mode. The first mode, density, is the simplest, and probably the most utilitarian if you want unusual tones that still conform to standard chords and rhythms. Layered behind your dry signal, its shimmering, blurry textures can be downright beautiful, like a pretty landscape viewed through a window on a rainy day.
LFO mode expands and contracts the speed of the delayed signal. Reverse mode randomly reverses some slices. Pitch mode randomly detunes echoes, while random mode scrambles the delay times. The pitch modes manipulate tuning, LFO modulation, and grain density.

The intricacies of these effects are best understood by listening. You hear the various modes in the demo clip. It's a long clip because there's much to explore here—and because playing Particle 2 is fun.
The Particle 2 improves your odds of getting musically coherent results from granular delay's anarchic process.
Digital Dexterity
The remaining controls set the intensity of various parameters. There's an all-important wet/dry control. The chop control sets the grain size. Its results range from near-conventional echoes to thick harmonic soup. The delay time and feedback controls do what you'd expect. Together, these knobs regulate the intensity of the Particle 2's effects, permitting relatively subtle sounds that make this pedal more than a frantic noise bomb.
In all modes, the Particle 2's sound quality is stellar for its price range. There's none of that low-resolution bleating you often encounter in stompbox pitch shifters. The pedal runs on standard 9V power supplies. (Adapter not included.) You can't use a battery.
The Particle 2 can store four settings in memory with a single button-push, or access 127 saved sounds via external MIDI program change commands. You can pilot any one knob with a foot controller. (The parameter knob is an obvious choice.) There's also a tap-tempo switch that doubles as a freeze control when held.
The Verdict
It's no surprise that the Particle 2 can generate violent, chaotic sounds—it's a granular delay! It's more remarkable for its ability to wrangle this unruly family of effects into more subdued and musical contexts. It's easy to imagine some of these sounds finding a home in a relatively straightforward pop track. The Particle 2 is well made. Its sound quality is excellent. The interface is lucid. It has a vast repertoire of head-spinning tones. The R&D this design surely required more than justifies the $299 price. The Particle 2 is ingenious, inspiring, and endlessly fun.

Turn off your mind, relax, and float the treble stream!
 

Ratings

Pros:

Spot-on '66/'67 Beatles tones. Unique overdrive sounds. Snappy response. Excellent build quality. Intuitive, rangy, and responsive control set.

Cons:

Super spendy.

Street:

$320

Aclam Dr. Robertaclamguitars.com

Tones:Ease of Use:Build/Design:Value:
I fell in love with the Beatles, early and hard. But among the cosmic expanse of Beatles sounds I've discovered since my youth, it's the tart, trebly, and paradoxically dreamy guitar sounds of Revolver, Sgt. Pepper's… and Magical Mystery Tour that remain most constantly enrapturing.
Aclam's Dr. Robert generates uncannily authentic approximations of the tones from these records. But as thrillingly accurate as it is, the Dr. Robert is no one-trick pony. Its overdrive, fuzz, and boost tones surprise with their richness. And when it comes to surgically slotting a guitar sound distinctly in a mix, the Dr. Robert is a very sharp scalpel indeed.
Head Heritage
Aclam, which hails from Barcelona, used their own, very rare Vox UL730 solid-state/tube hybrid amp as reference when laying out the Dr. Robert's topology. Where and when this amp was used in the Beatles discography is hard to pinpoint with exactitude. The band also used the similarly hybridized but much more powerful Vox UL7120 around the time of Revolver, the Vox UL430 bass amp for Sgt. Pepper's,and the solid-state Vox Conqueror on dates spanning Sgt. Pepper's and The Beatles (aka, The White Album). The Beatles, by the way, weren't the only superstars using Vox's new hybrids and solid-state models at the time. The Stones used similar UL760 and Supreme models around the Between the Buttons and Satanic Majesties sessions. And a UL730 is allegedly one of Jimmy Page's secret weapons on Led Zeppelin II.
While we'll probably never know with absolute certainty which Vox amps account for what tones in specific Beatles songs, the Vox amps the Beatles used in this period share many sonic attributes. Those sounds—and that spirit—are easy to source via the Dr. Robert's simple but effective control set.
Aclam's relatively strict adherence to UL730 topology results in a few unique pedal circuit quirks. On the UL730, Vox separated the midrange control from the rest of the EQ stack, situating it before the volume pot and upstream from the bass and treble controls. The Dr. Robert is wired in similar fashion, which means that the midrange shapes the pedal's tone and gain profile profoundly before interacting with an amplifier's bass/treble tone stack.
Mach Schau boosts the entire signal to psychedelic "She Said She Said" levels of saturation and compression.
In another twist, the Dr. Robert's gain control is situated where a UL730's volume control would be in the amp circuit. But Aclam placed the volume pot after the pedal's FET section, so it would work as a gain control rather than a simple volume. (UL730s had no master volume and had to be played at deafening levels to achieve saturation.) A second footswitch on the pedal called Mach Schau—German, for "make a show," reflecting the Fab Four's Hamburg days—boosts the entire signal to psychedelic "She Said She Said" levels of saturation and compression. It's amazing for kicking solos into high gear when you don't want to introduce the color of another gain pedal. But it's also capable of shaping unique tones that extend beyond the UL730 palette.
So, how do the Dr. Robert's tones stack up against the Fabs? Startlingly well, I must say. I managed near-perfect approximations of the searing "She Said She Said" intro lick, the meaty, honking, and propulsive rhythm textures of "Paperback Writer" and "Dr. Robert," and the sharp, clanging rhythm stabs of "Taxman" and "Getting Better" with relative ease. Having P-90s around to chase these tones is a plus. (I got the best results from a P-90-equipped Jazzmaster.) But I extracted nearly-as-convincing Beatles tones from Rickenbacker Hi Gains and Novak Wide Range-style humbuckers.
And while everything about the Dr. Robert—from the name to the enclosure artwork by Revolver cover artist Klaus Voorman—is clearly Fab-centric, the pedal generates tones that are interesting and unique outside the Beatles canon. Anyone looking for original mid-gain and fuzz tones, or the means to cut through a dense band mix, would be well served by investigating Aclam's Beatles-inspired box.
The Verdict
You don't have to be obsessive about John Lennon's Revolver tones to justify the expense of the Dr. Robert. But you do need to be open to the recording and performance potential of a fangy, brash, hot-and-trebly mid-'60s Vox. Preference for these tones is a very personal matter. My tones score is a 5, based on a lifelong fixation with Beatles sounds and the Acclam's ability to deliver them. But if you strongly prefer, say, the compressed, contoured, and controlled tones of a tweed or blackface Fender, you might need to adjust that score lower. Cost is another very subjective issue. At $320, the Dr. Robert is unquestionably spendy. But the tones within are so close to the Beatles tones I've been chasing for decades, and so unique in non-Beatles contexts, that the cost seems rational to me—particularly given the quality and care and thought that went into this impressive design.
Watch the First Look: